I took last week off for the holidays, which is something I plan to do every year just to recharge the creative batteries. It's also given me an opportunity to review where I've been in 2022 and where I'll be going in 2023. 
This won't be a long post, because if you'd like to read more, I'll include the links in each section for the 2022 parts.  I'll give details about where my destinations will be in the next 12 months.
2022
Five cruises
As part of being a travel advisor and blogger/writer, I was fortunate enough to cruise on nearly half a dozen different cruise lines, starting with Royal Caribbean and ending with Norwegian Cruise Line. In between, there was MSC, Virgin Voyages and Holland America. All of them had something positive to offer, but I'll just say that my overall favorite was Virgin Voyages with their unique take on cruising and their amazing cuisine.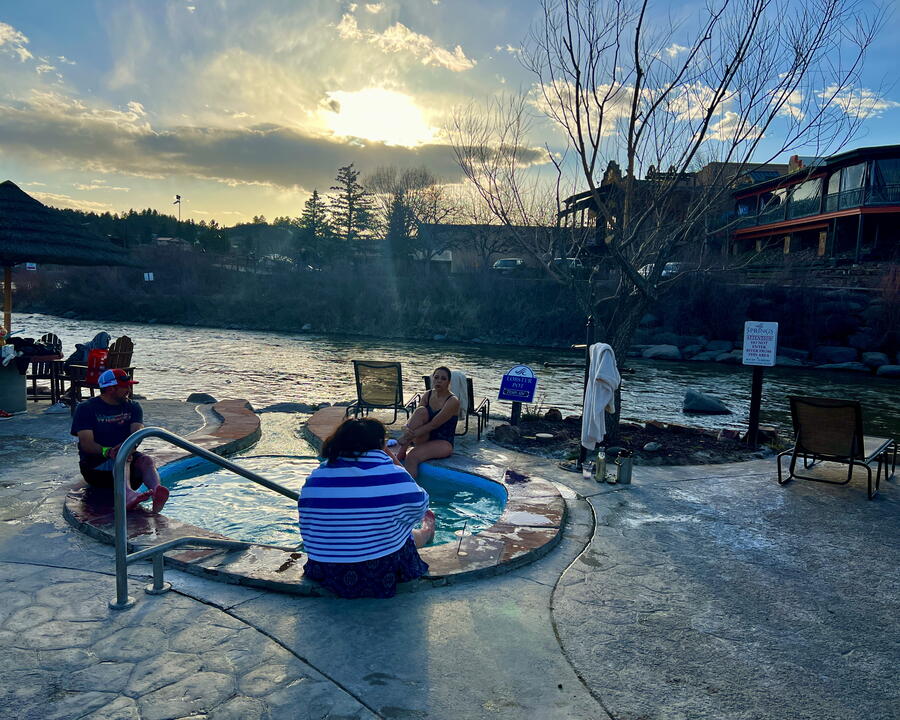 Pagosa Springs
Sometimes when you live in an area, you don't think that you can appreciate what it offers. That's how it is with being in Colorado. But going to Pagosa Springs in March prevented me from completely taking my home state for granted. The two-dozen bubbling hot spring pools with healing minerals were just what I needed to recover from some hard training and workouts, and it was fun to just get away for a weekend.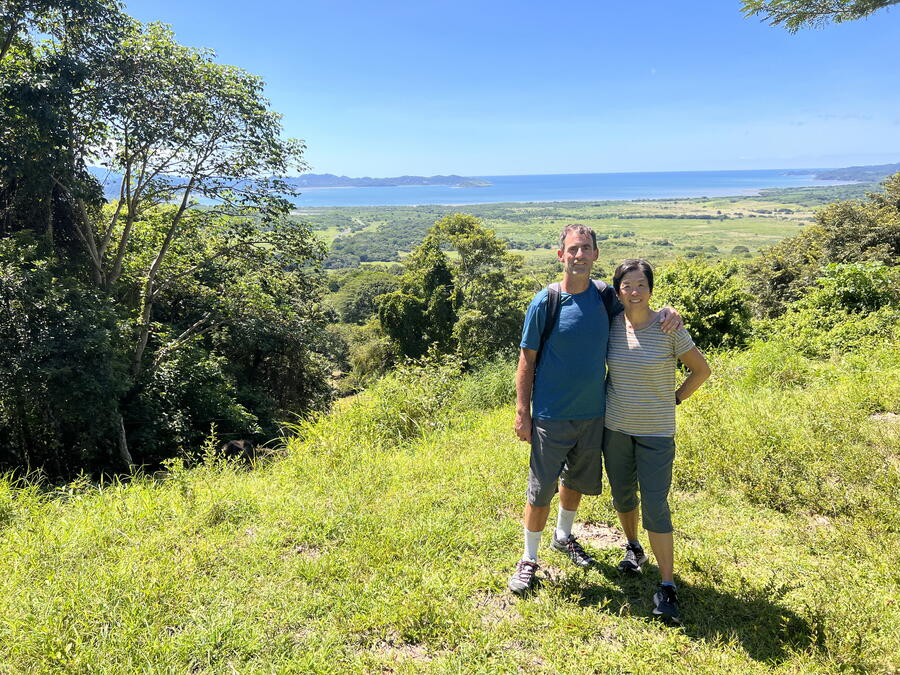 Costa Rica
Our visit to the one novel destination was an exceedingly brief one. RAS and I flew down to the Guanacaste region of this popular Central American country. Yes, it was just a taste, but we would love to sample more in future.  Our resort, Dreams Las Mareas, was tropically lush and luxurious without being too pretentious. And I got to overcome my fear of ATV riding with our one excursion.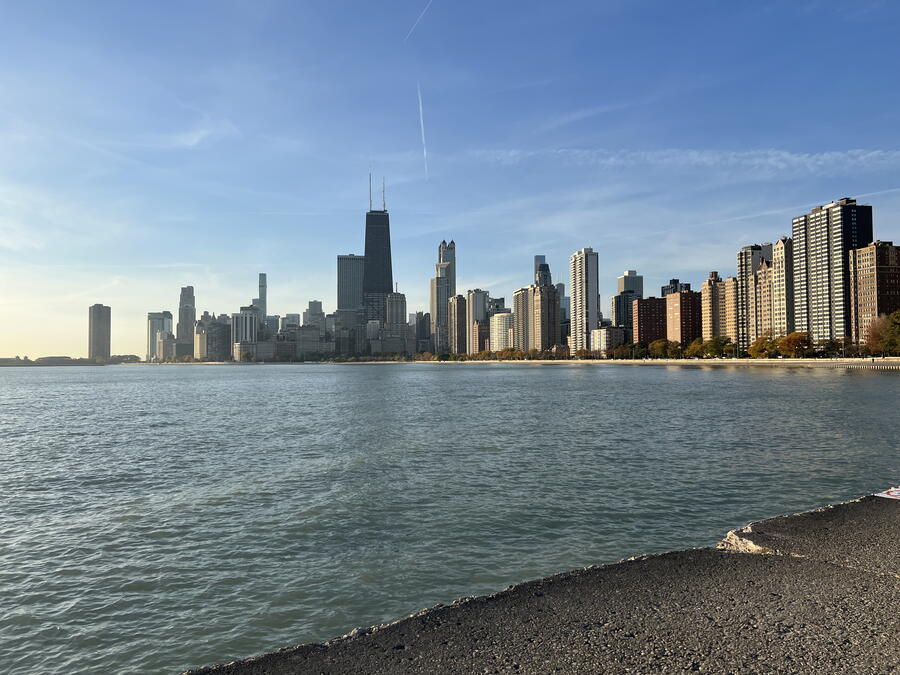 Chicago
You've heard of the Windy City being "my kind of town"? Well, I'm not sure if it quite is, but I began to love coming here in our three different trips. As NLS continues to attend DePaul University, we'll explore as much of this fascinating place as possible. Some of my favorite places to eat included Naansense, Giordano's and Frontera Grill. I loved my running workouts on the Lakefront Trail. And there's so much more to see,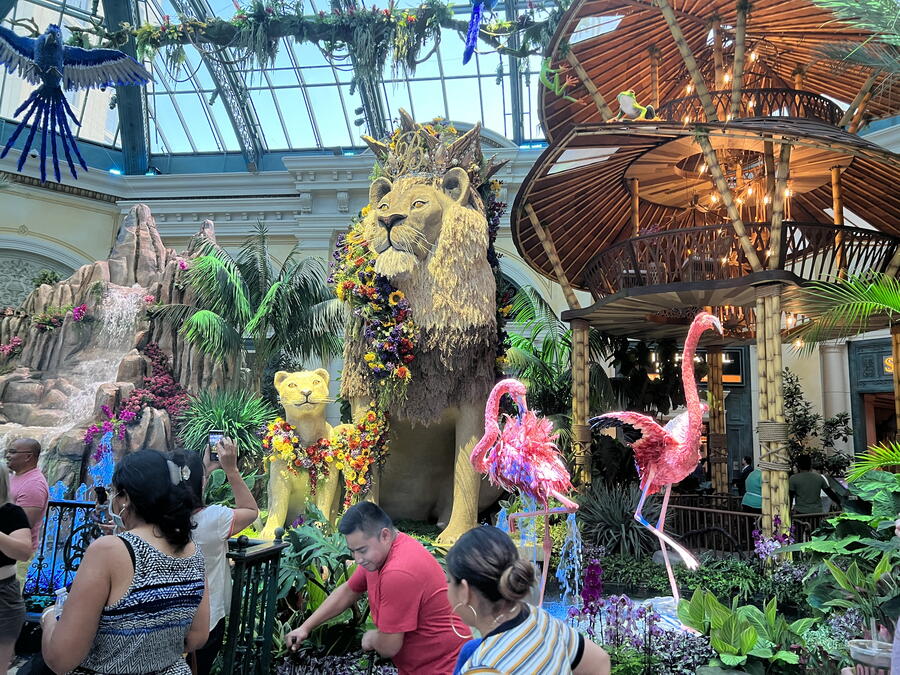 2023
Mexican Riviera
RAS and I will cruise on Norwegian Joy out of Los Angeles in February and dock in Puerto Vallarta, Mazatlan, Cabo San Lucas and Ensenada. Three of those ports will be new places for me, and I'm excited to visit them.
Las Vegas
I wouldn't mention going here, because I'll essentially attend the same work training that I've been going to for the past two years. But my social posts blow up whenever I do, so if you can think of something I can write, let me know.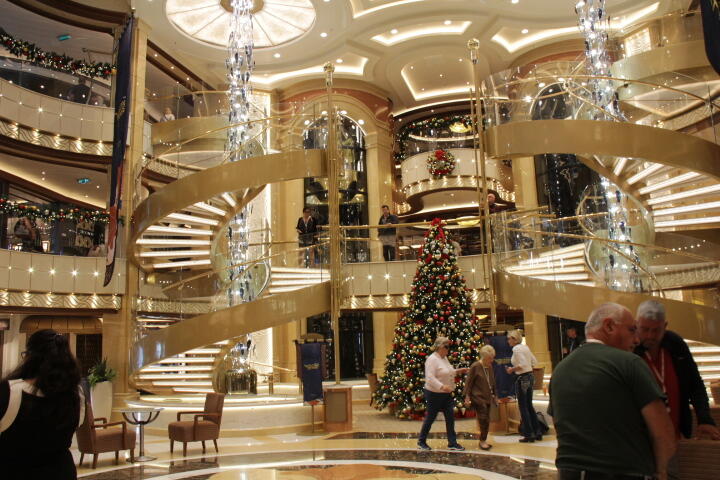 Puerto Rico
My one definite novel destination is San Juan, where the ASTA Global Convention will take place in May. I would love to explore the place on the offered pre- and post-FAM trips, but it'll just make the trip longer than I'd like.
West Coast
None of the places that I plan to go to on the summertime IFWTWA conference will be new to me, except Astoria, Oregon. But I love the idea of going on a writer's meeting on a cruise ship, which will be Princess Cruises' Discovery Princess, which I mentioned some a few weeks ago.
I can't wait to share my new adventures with you here!