For those who are familiar with cruising, Holland America has a persistent reputation for being for a more mature traveler.  That would turn off most people under 50 who might consider going on the cruise line right away.
But that could be changing, especially after what I observed during the past week on an itinerary to Alaska.  I was there because the Holland America organized a familiarization (FAM) trip for travel advisors.  And even though I went on a cruise to this same destination seven years ago with another cruise line, this was quite a different experience.
There is reason why, at the recent seminar at sea I attended, a travel advisor made this declaration from a rival cruise line, "Holland owns Alaska."  The cruise line has sailed and explored The Great Land for 75 years, which is longer than Alaska has been a state.  So, here are seven reasons why you should consider going with them if you'd like to do an Alaska cruise.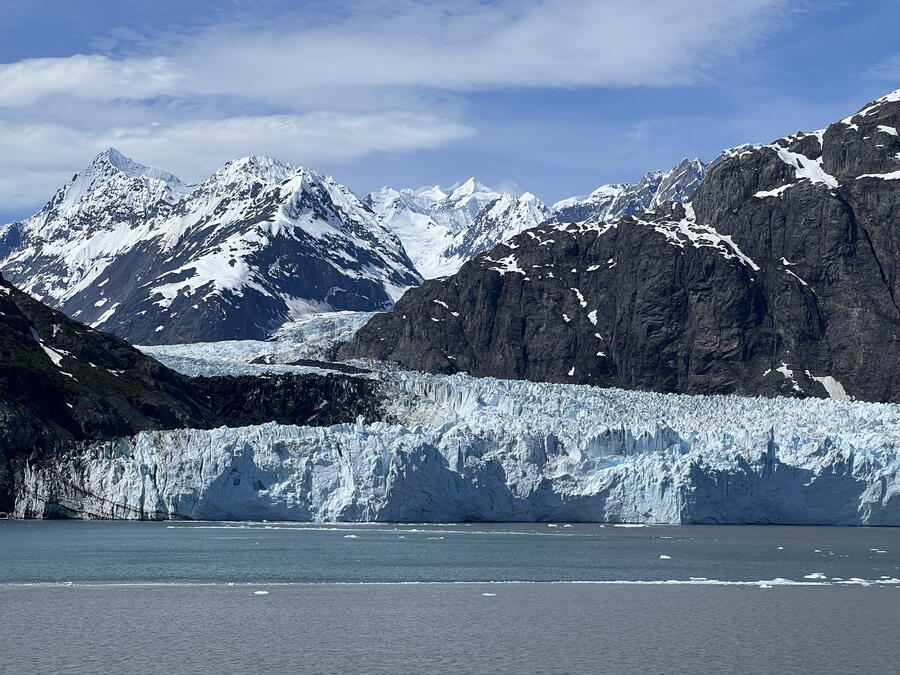 1.)   Those 75 years of experience
No other cruise line has taken visitors to Alaska as long as Holland America. And the accolades from travel publications and established website show it's consistently at the top of the Best Of categories.  With the long-established relationships that HAL has cultivated over that time, guests can be assured that they'll have the very best opportunities to explore this incredible destination. This was especially true with the ranger-guided narration of Glacier Bay National Park.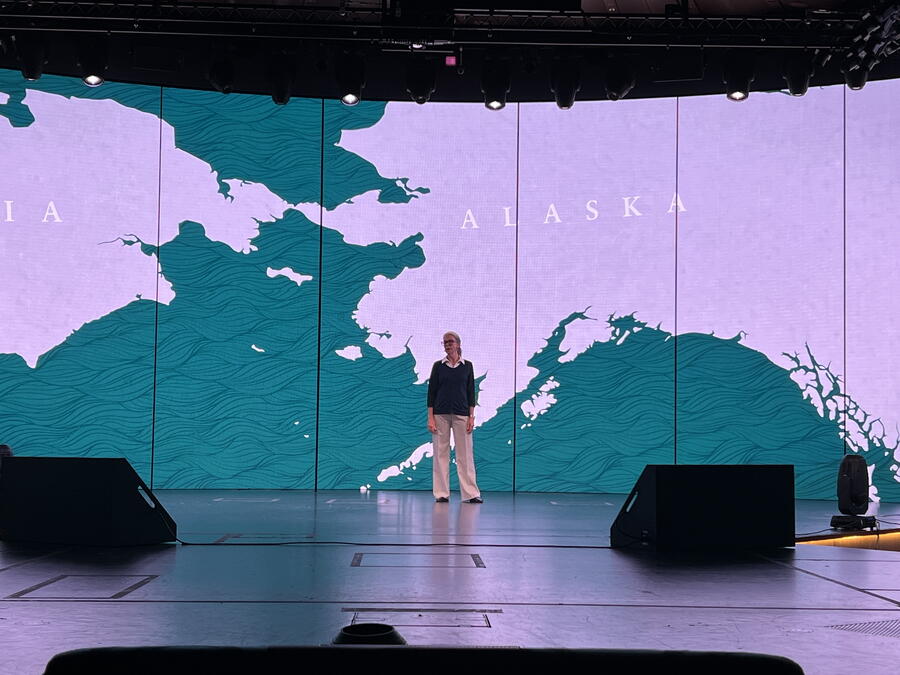 2.)   Enrichment opportunities 
Now that I've been on several different cruise lines over the past few months, I can say that Holland America is ahead of others with destination education through their Explorations Central (EXC) program. On just about every day of the cruise, experts presented fascinating multi-media information on Alaska. The most memorable one was about the Tlingit native people and their story of triumph over tragedy.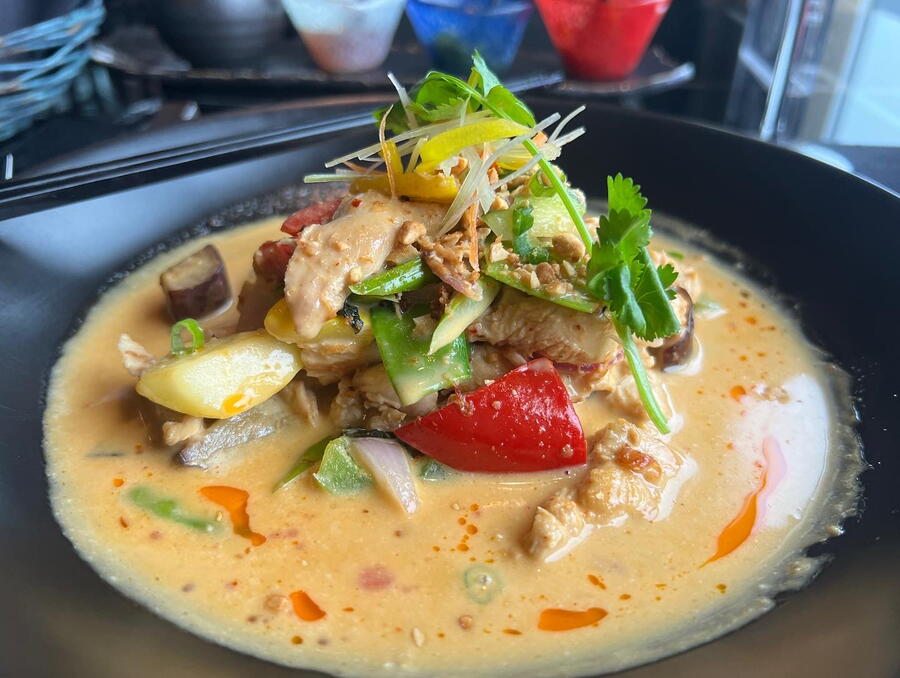 3.)   Outstanding cuisine
Like many cruise lines in recent years, Holland America takes inspiration from the regions where they sail for their culinary offerings.  With our Alaska itinerary, seafood options were naturally quite plentiful.  But just about every meal I enjoyed on the ship was very good to outstanding.  That was especially true for specialty restaurants, which I'll be exploring at greater length next week.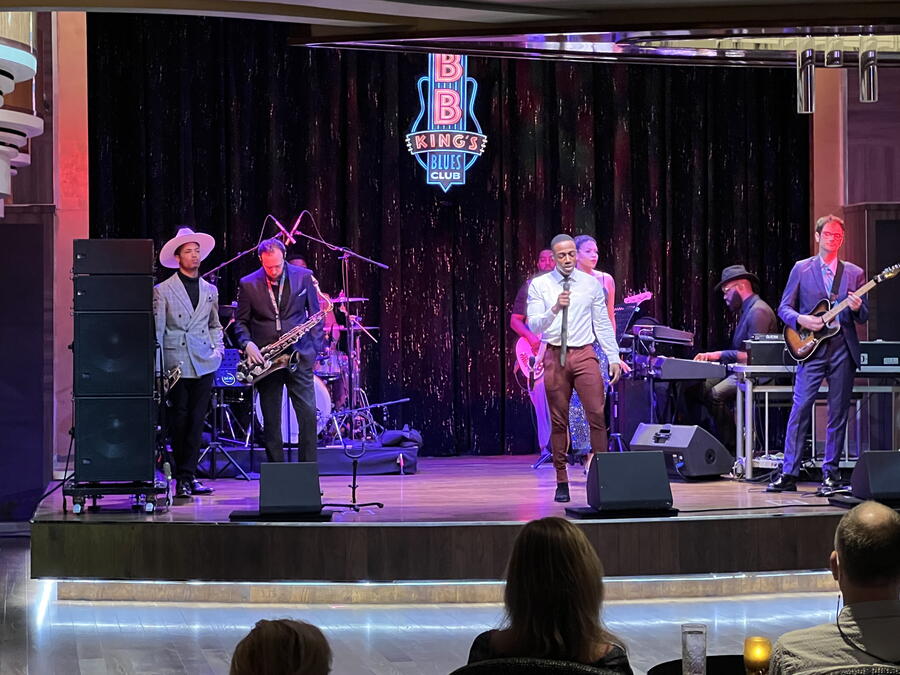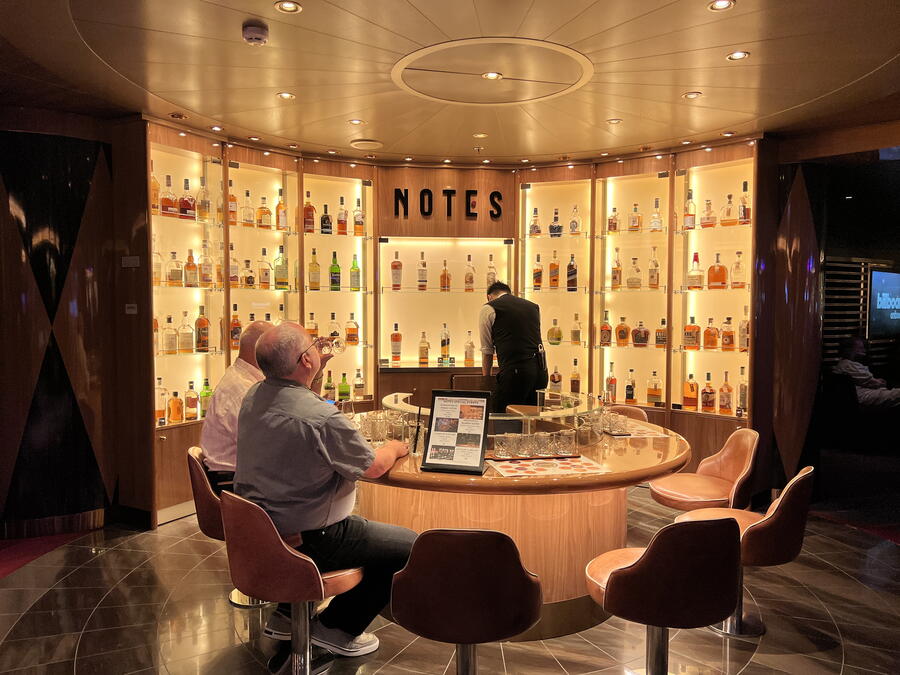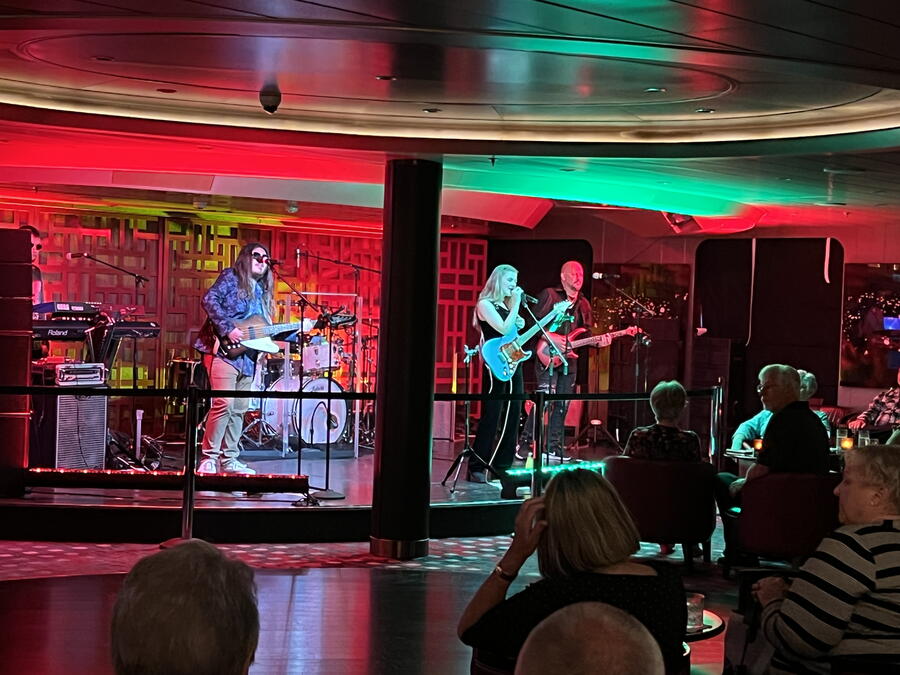 4.)   The Music Walk
If enrichment is one thing that distinguishes Holland America from its competitors, another is this unique entertainment venue.  This wasn't specific to Alaska, but it's part of most new HAL ships.  During every afternoon and night of the cruise, three different stages held four different genres of music – classical, jazz, rock and pop – and all of it was top-notch, especially BB King's Blues Club.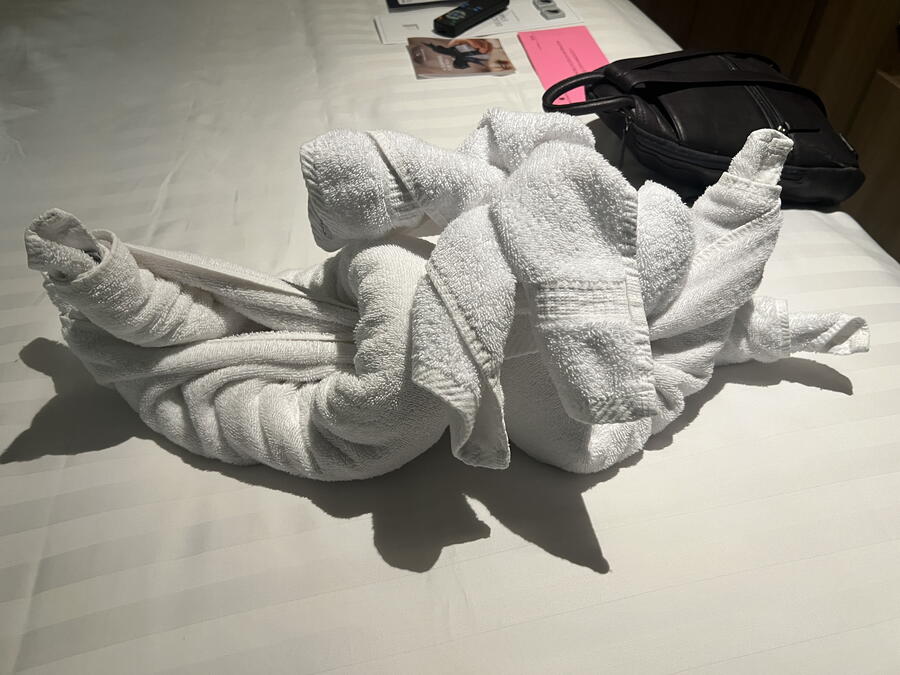 5.)   Exceptional service
On a cruise, you expect that your steward (the person who tidies up your staterooms and makes those cool towel animals) will remember your name, as well as your servers in the dining room. But it's surprising when crew in the buffet can, as well as a bartender whose bar you only visited once.  The rest of the crew was exceptionally friendly and willing to make my cruise time effortless.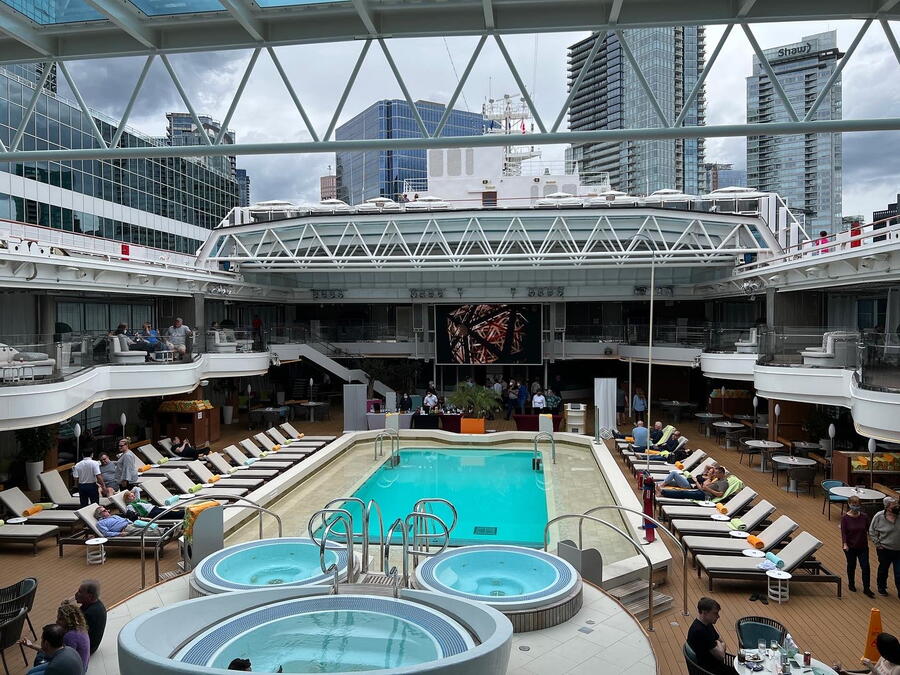 6.)   Multi-gen travel
This is probably where Holland America won't be as well-known as a bigger and splashier cruise ship for families.  But with Alaska's cruising season being relegated to summer, it's an ideal time for parents and grandparents to take the kids here. I saw more children than expected on this sailing, and I'm sure more than a few of them spent time at Club HAL, the kids' hangout for ages 3-17.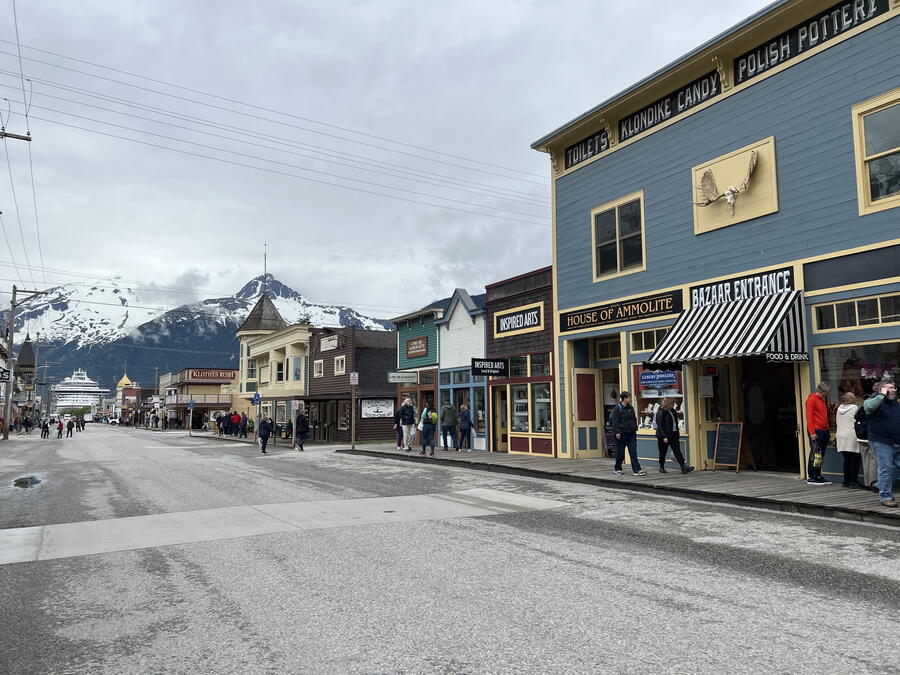 7.)   To the Yukon
If you have a desire to see the Yukon on your Alaska cruise, Holland America is the only line that will take you there on a land tour.  It's part of going on cruise-tours that include Denali National Park, Fairbanks, Anchorage and the Kenai Peninsula. In fact, some passengers joined our cruise in Skagway after spending time in the Canadian territory for the land portion of their vacation.