If you like to cruise or at least have a passing interest in it, you know that nearly all major cruise lines continue to churn out new ships every year.  And in the case of some, they seem to get bigger and (sometimes) better.
Then some might ask, "What happens to those older ships?"
While some are sold to other cruise lines and others are decommissioned and then head to a cruise ship scrapyard, most undergo an extensive renovation to stay current with cruise traveler tastes and demands.  That's what's happened to most of Royal Caribbean's ships that are about eight to ten years or older.  It's a phased plan that the company calls a Royal Amplification.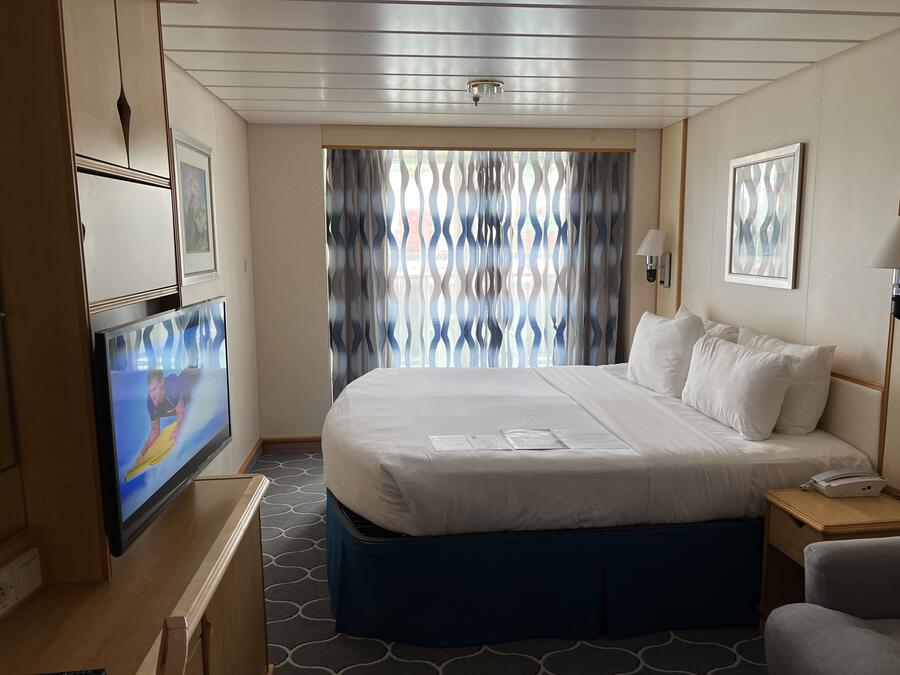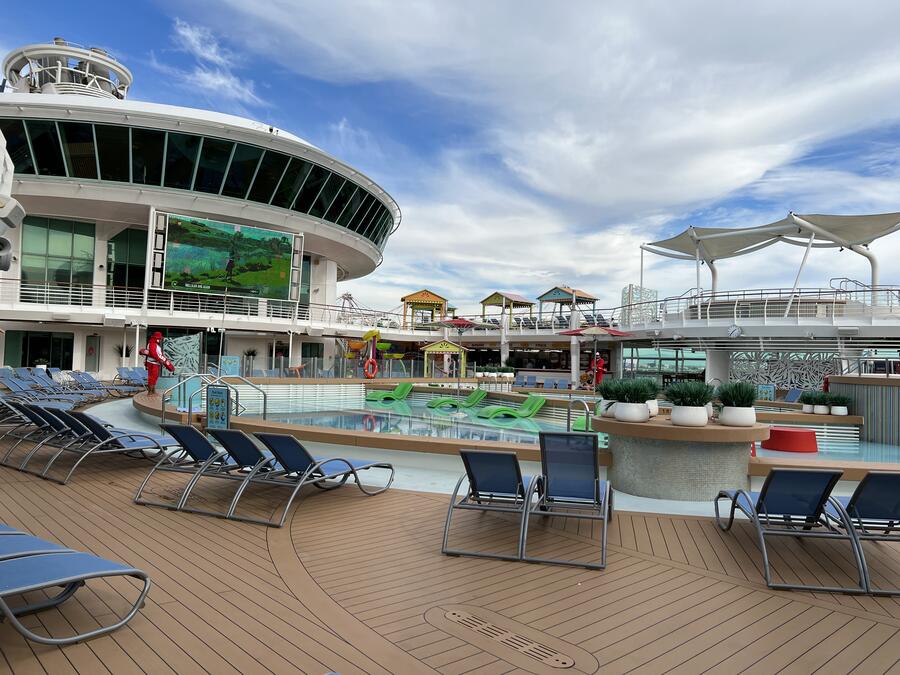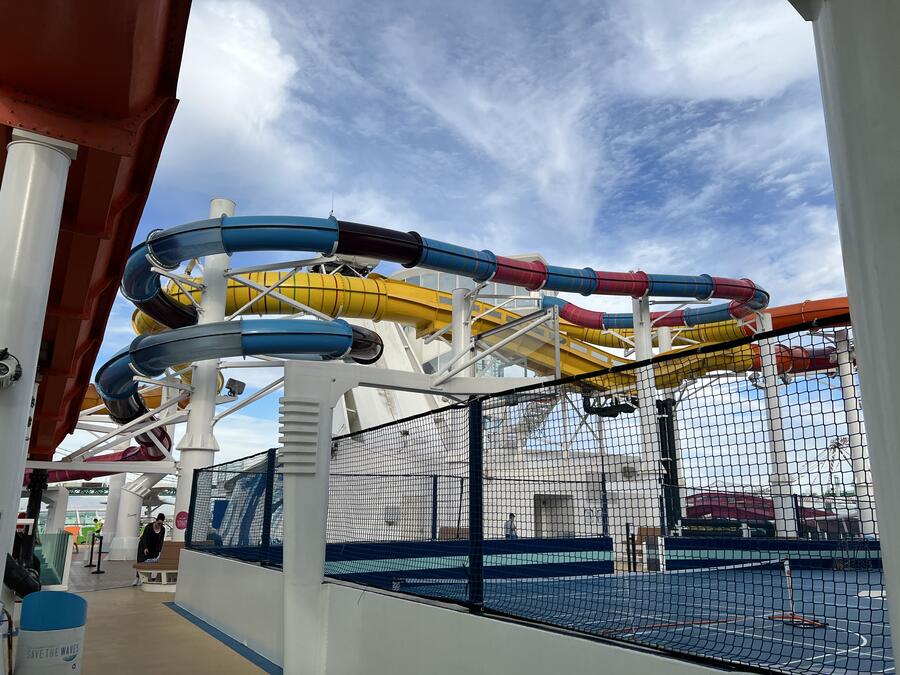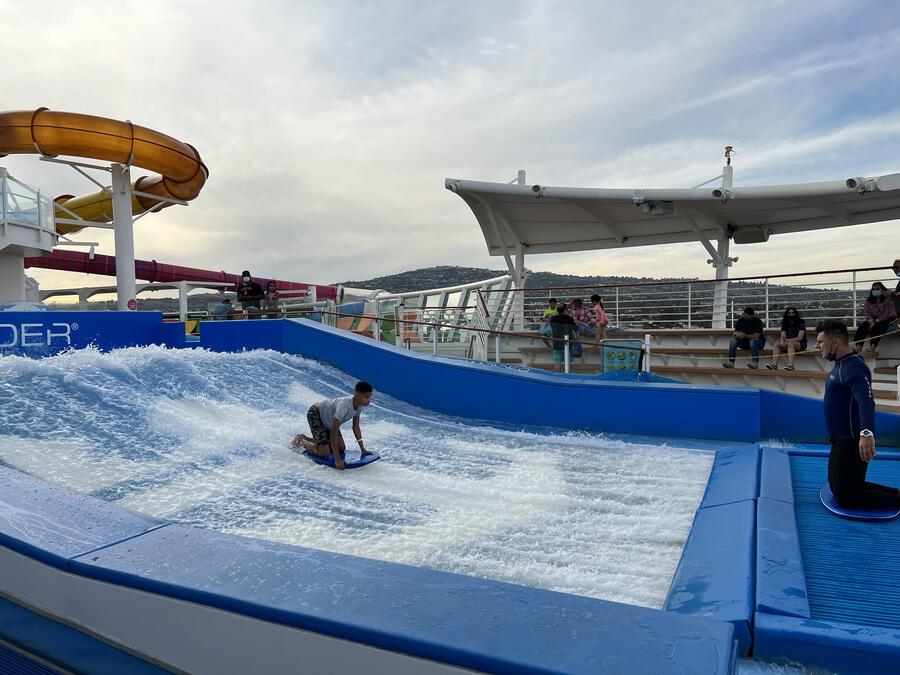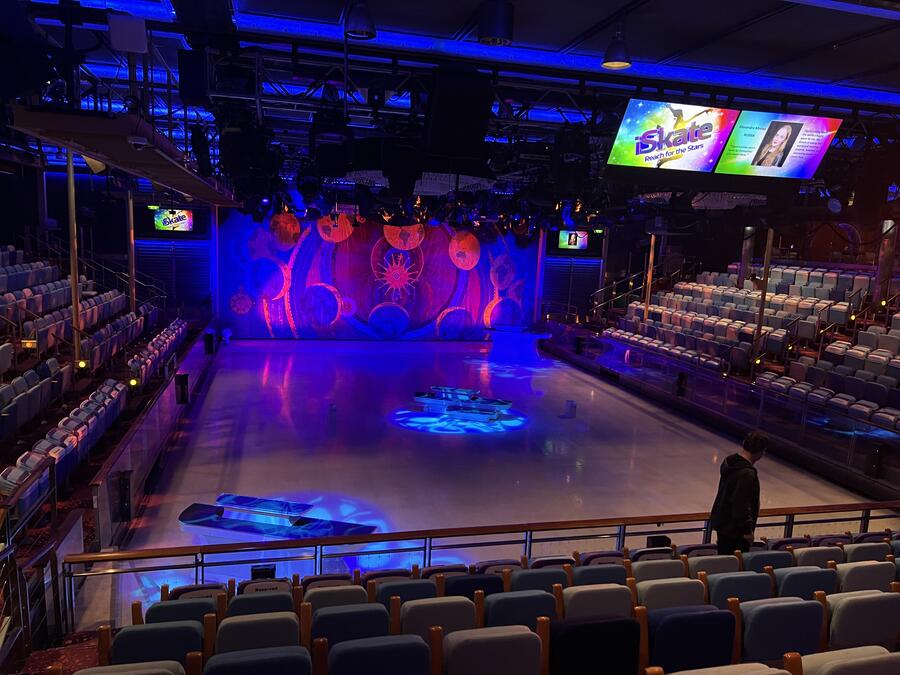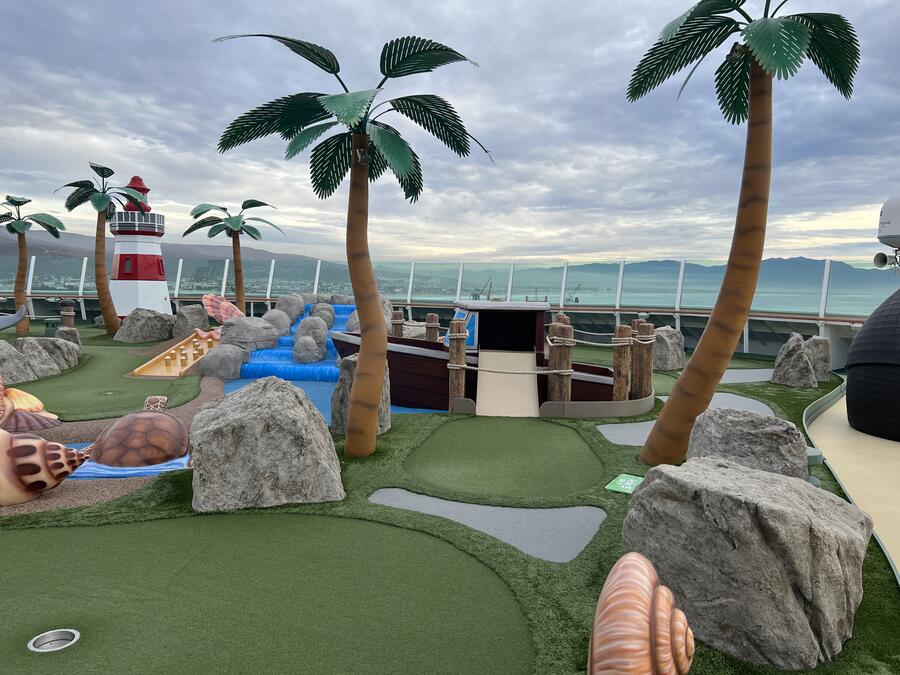 The start of more West Coast cruising
I recently went on one of these ships, Navigator of the Seas, which first sailed in 2002.  The "Amp-up" process for it took place in 2019, and the ship was based in Galveston, Texas.  
Now the home port has moved to Los Angeles, which is in response to the growing demand for more West Coast-based cruising.  In a sense, it's a return to how things used to be back when "The Love Boat" a popular 1970s sitcom, was on television and cruises departed from LA on a regular basis.  San Diego and Long Beach have also become cruise ports in recent years, along with ones already established in San Francisco and Seattle.  And other cruise lines are adding these cities to their itineraries.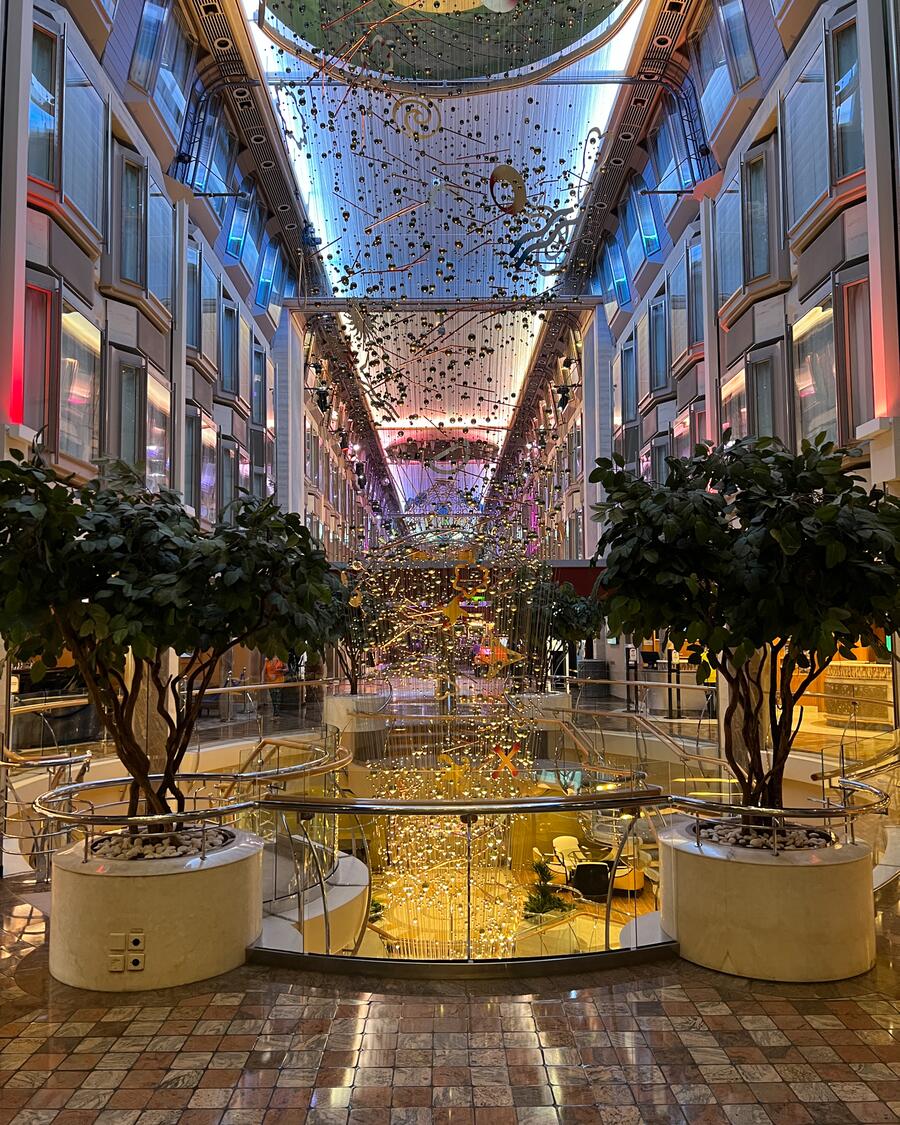 Still plenty of room on the ship
As with the Celebrity Apex cruise I took with RAS two months ago, there weren't many people on Navigator.  By my estimation, the ship was probably one-third full.  I believe that most are still hesitant to cruise, and the recent surge of the omicron variant also has affected people coming onboard.
But that was fine with me.  I'm still a little apprehensive to be around crowds, and I never encountered that here.  Perhaps the only time when any kind of crowd formed was at dinner in the main dining room, and even then, it was just again about one-third occupied, or about 900 guests.  This won't be viable long-term for cruise lines, but it's something those of us who are cruising now likely don't mind as COVID persists.
While Navigator of the Seas looks beautiful in many respects, there are still some kinks that Royal Caribbean probably needs to work out with it.  Here's a list of the pros and cons that I observed sailing on this four-night cruise to Catalina Island and Ensenada, Mexico, which I'll write about next week.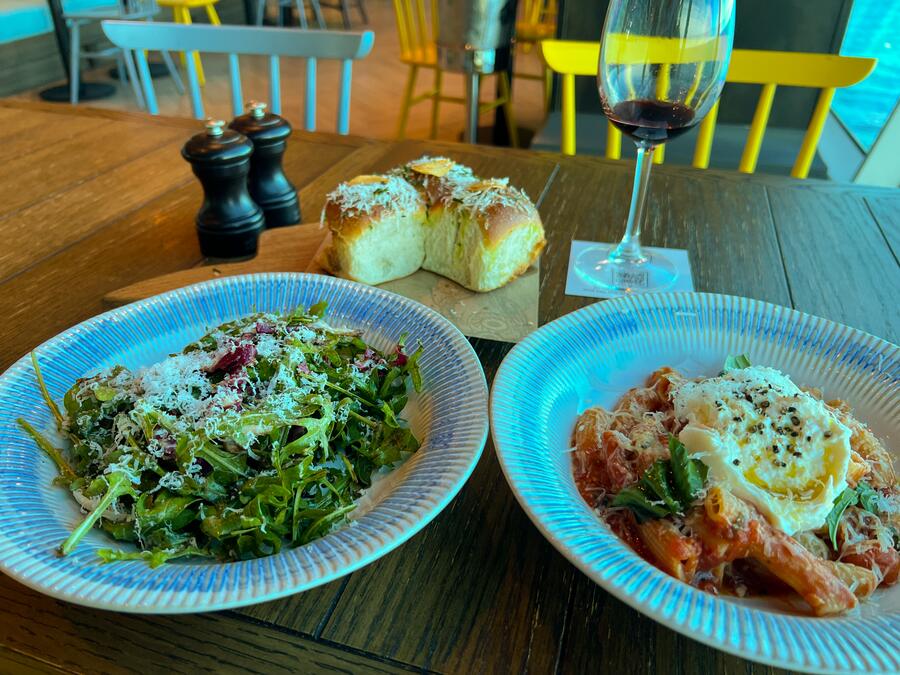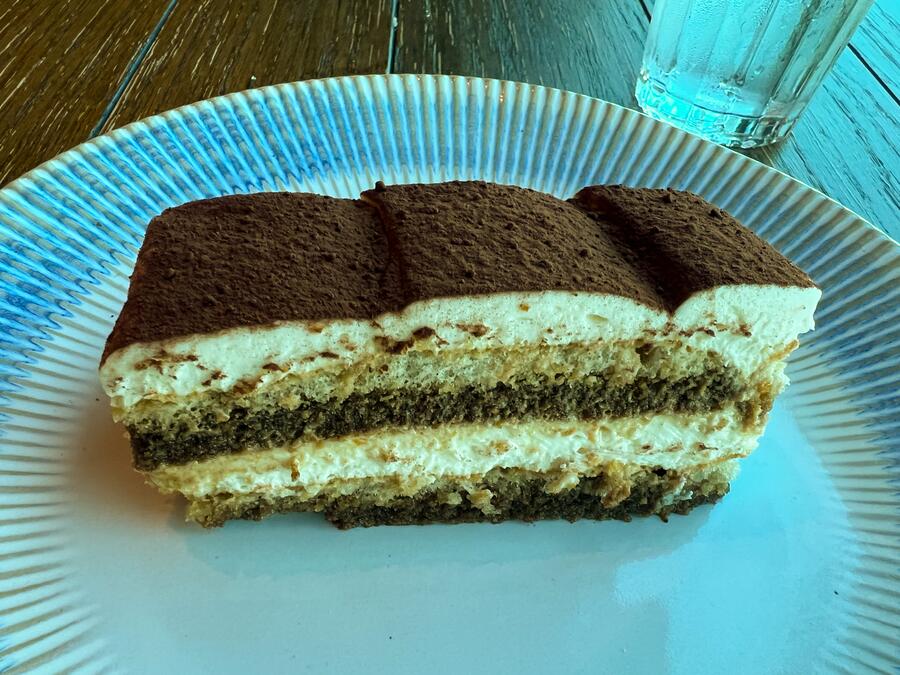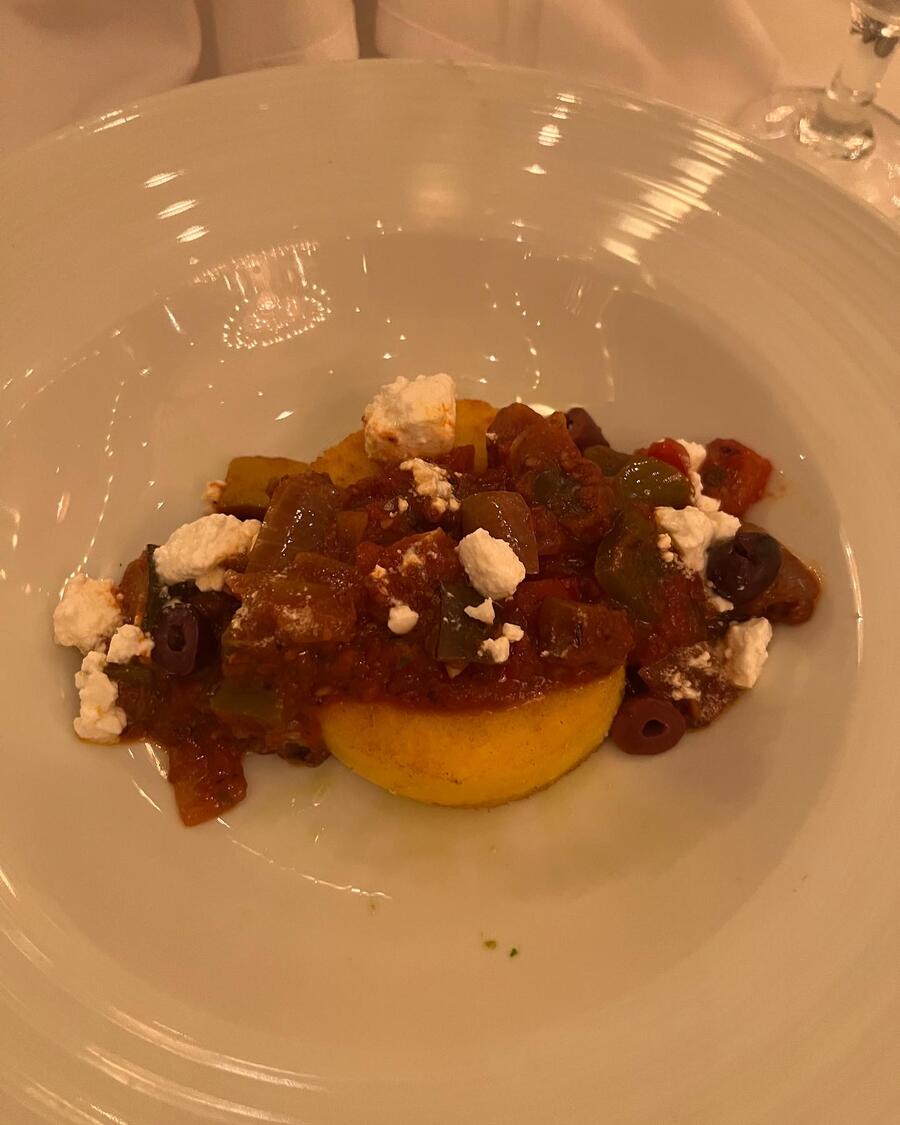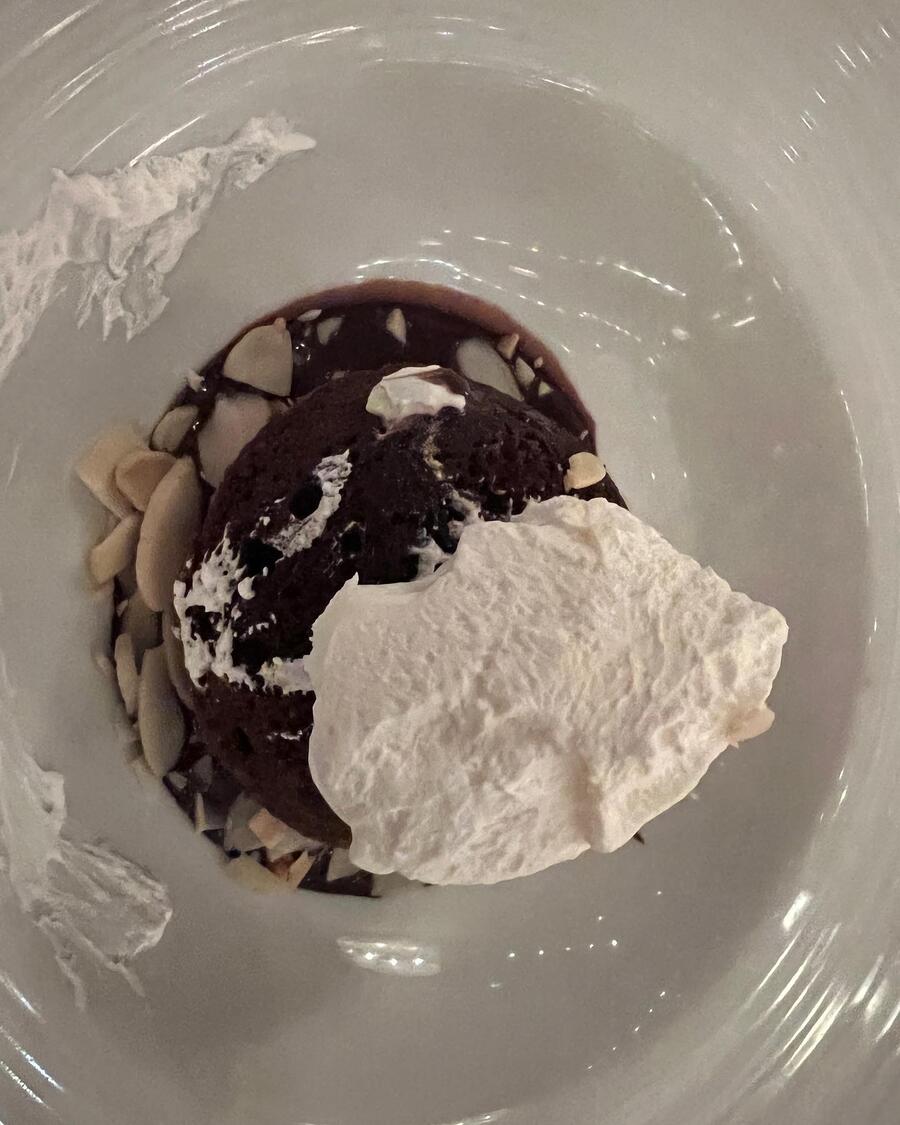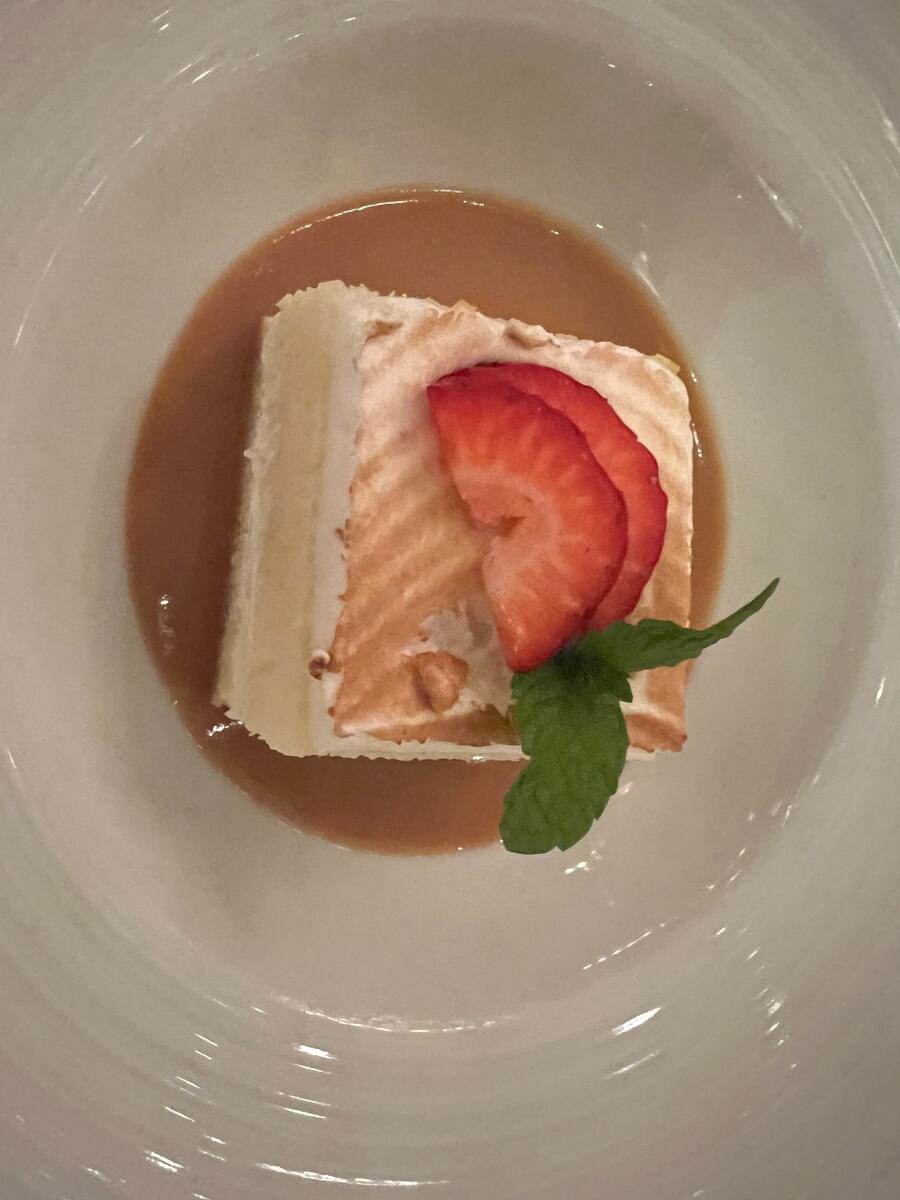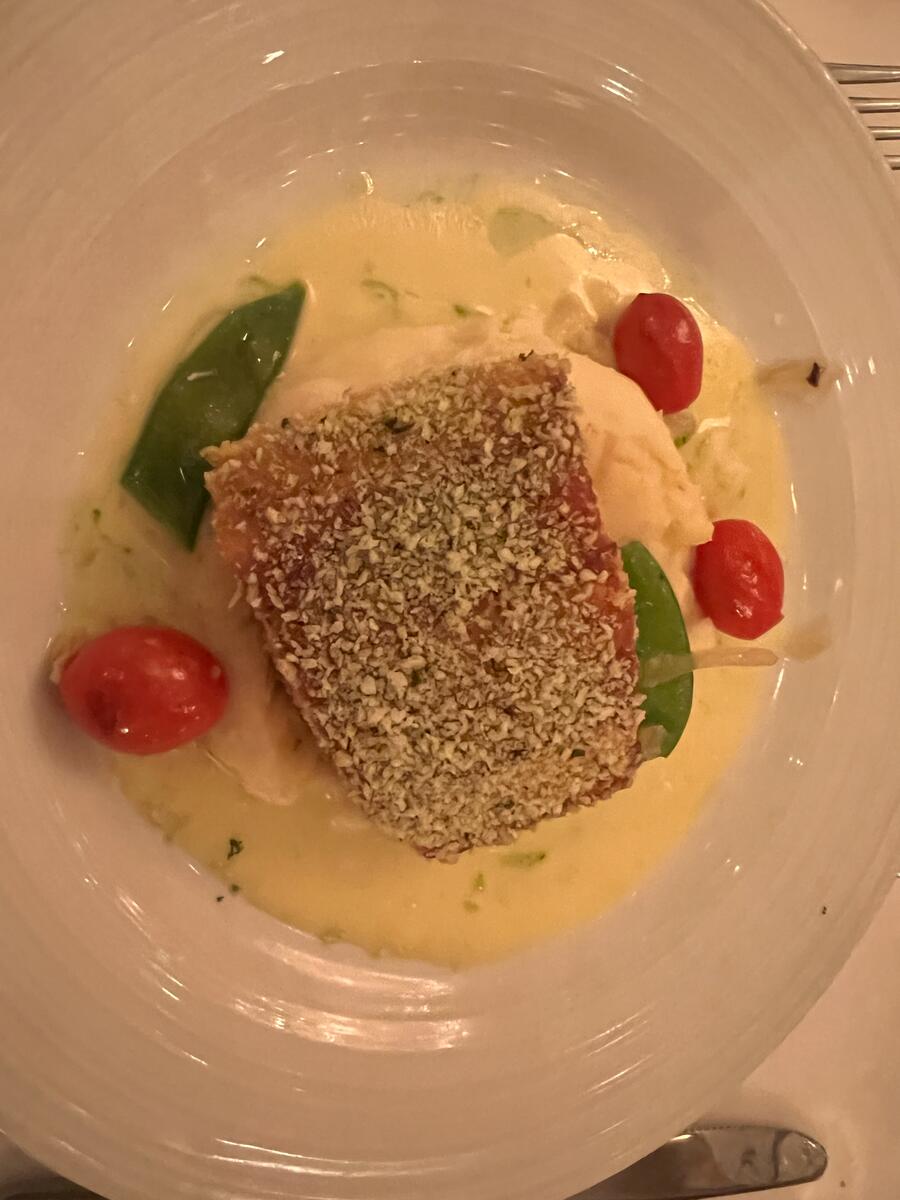 What's good about Navigator of the Seas
1.)   The "amped-up" areas
Nearly every new and refurbished Royal Caribbean ship has features that distinguish it from other cruise lines. In this case, Navigator has the glitzy Royal Promenade, Studio B (an ice rink for shows and skating), the surfing simulator Flow Rider, extreme waterslides and new restaurants and bars that are common to other Royal ships.
2.)   Better specialty dining
The last time I was on a Royal Caribbean cruise eight years ago, there was only two specialty dining options – the steakhouse Chops and the Italian Sorrento's. They've kept Chops but now have Jamie's Italian (from British chef Jamie Oliver, which was the only specialty place I dined), sushi bar Izumi and seafood-forward Hooked.  The regular dining room meals were quite good, too. See some of the dishes above.
3.)   A Los Angeles homeport
As I said before, more cruise ships departing from the largest port on the West Coast mean that more people will likely try cruising.  Rather than flying the considerable distance to Florida, where most cruises start, many residents living in the west can now take shorter flights or even drive to LA, which makes travel more convenient.
What needs improvement
1.)   Where are the stateroom connections?
This is probably the biggest complaint I had about Navigator.  I'm not sure why, if Royal Caribbean renovated the ship, they didn't improve the connectivity in the staterooms.  I only had two workable outlets and no USB ports to charge devices. Every other ship I've been on lately has these.
2.)   Not getting into hot water
Whenever I travel, I try to be more green or eco-aware.  I always turn off lights and use water sparingly.  But the water heating wasn't efficient, and it took about two minutes to get warm water from the bathroom tap, a little less for the shower.  Using cold water to wash up admittedly was a minor inconvenience.
3.)   So-so buffet food
If the specialty venues and the dining room meals were great to excellent, the buffet truly left something to be desired.  There was nothing wrong with the service - as you can see from my video clip, the staff was friendly.  But most of my breakfasts were bland and cold, and salads and most vegetables looked tired and wilted.  Maybe this is a temporary blip for Royal Caribbean – I certainly hope so.