After I attended the Cruise Planners' convention at the Intercontinental Miami, about 80% of the attendees like me boarded Norwegian Cruise Lines' newest ship, Norwegian Prima, for a three-night jaunt.  And it wasn't what I expected.
Some background: The most popular cruise lines, like the ones you see most often on TV commercials, are called contemporary or mass market. Those include Carnival, Royal Caribbean and Norwegian. Some travel experts also put Disney into this category, but I don't because of its above average price point. 
The reasons you would sail on one of these lines are what you might expect if you know anything about cruising: savings, volume, a variety of things to do, and family-friendly atmosphere.  But Norwegian essentially sets themselves apart from the others with a bit of sophistication that just happens to offer a few waterslides, laser tag and virtual reality arcades and a motorized go-kart racetrack on a few ships.
Prima takes the sophistication level up a few notches…while including the VR and racetrack. It's NCL's next phase of appealing to a more luxury-minded traveler – and that's what I wasn't anticipating.  I would probably compare it to one of Celebrity Cruises' ships. It's elegant without being too pretentious. It even includes some fun interactive art on deck 8 of the 
Here are seven things that make both Norwegian Prima unique and familiar to those who love NCL cruising. And even if you aren't familiar with NCL, you'll still like sailing on this ship, nonetheless.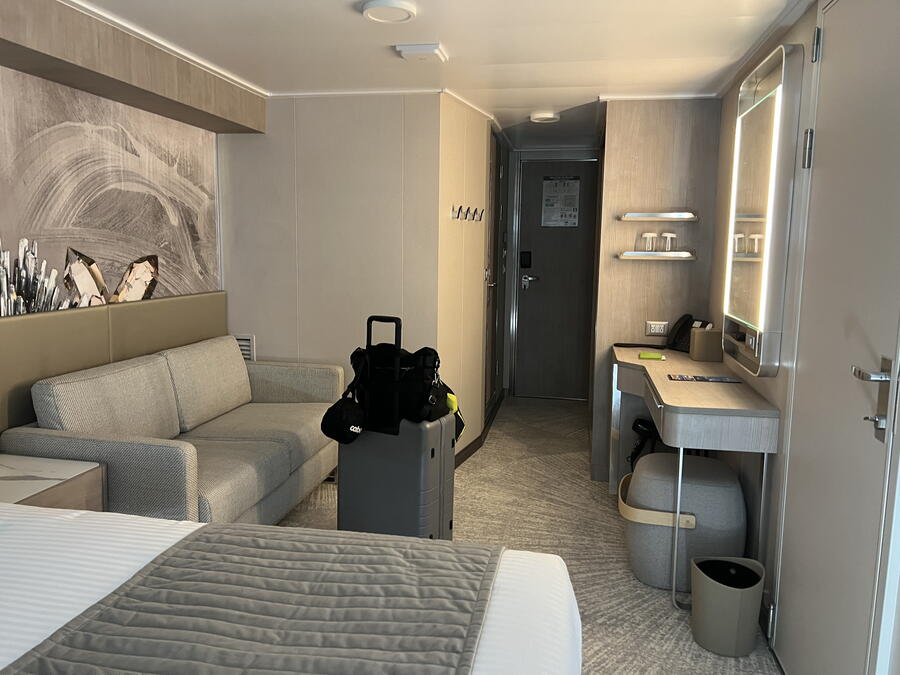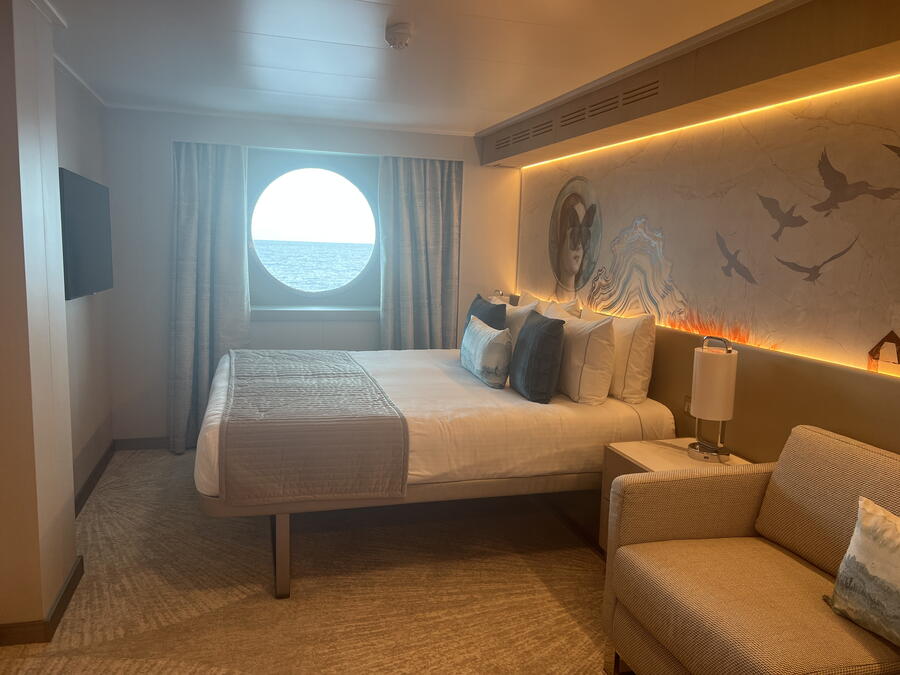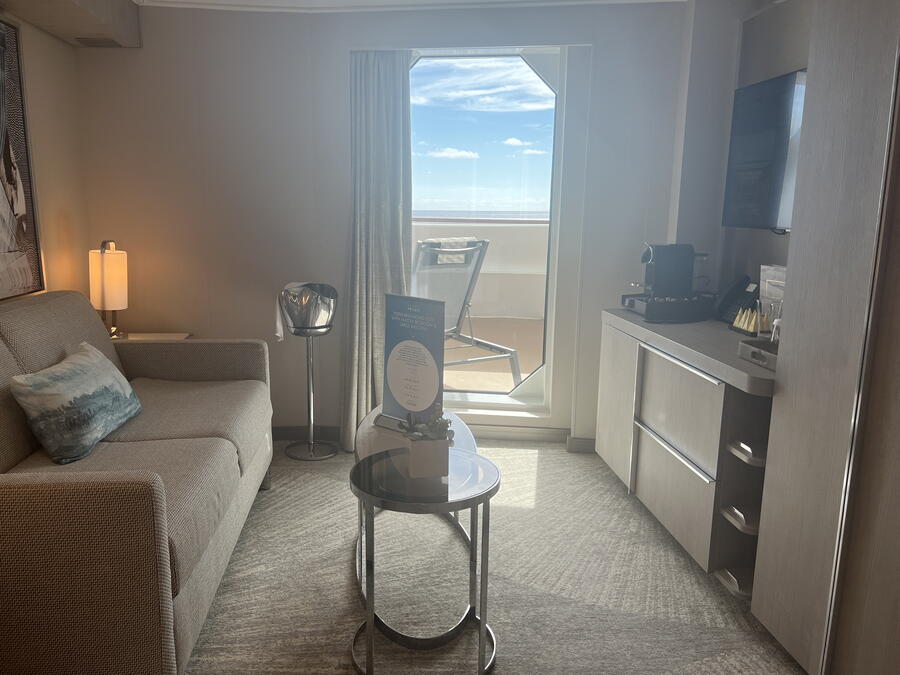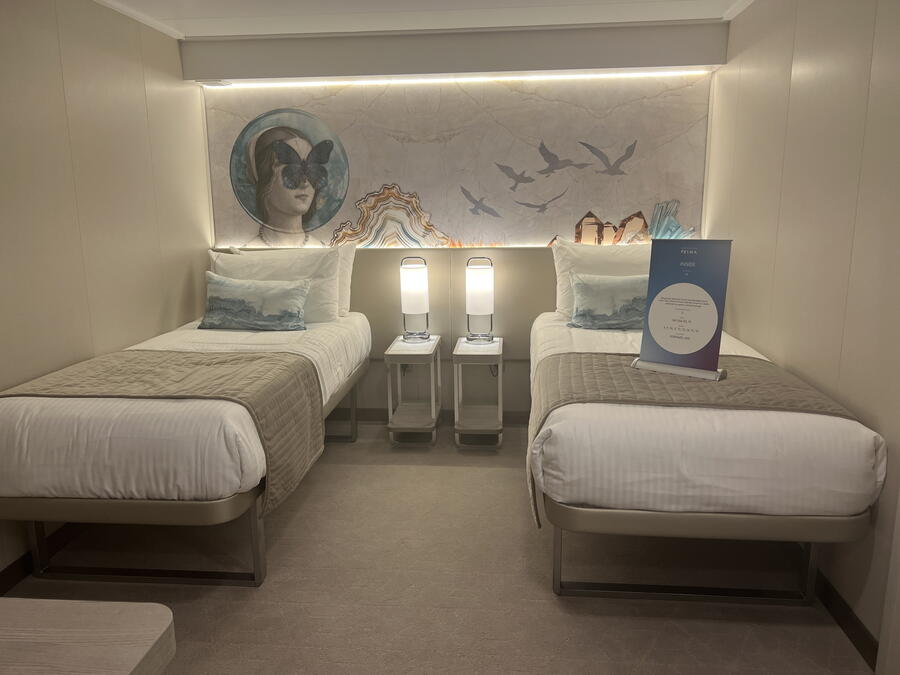 1. Accommodations
I stayed in a midship balcony stateroom with another Cruise Planners advisor, and we had plenty of space. But I also toured some open cabins of different kinds – interiors, ocean views and suites. Each of these places featured décor in neutral tones and the kind room I enjoyed in my own cabin. But there was an additional category that most ships don't have – an interior single which would be ideal for anyone traveling solo. Like all of the newer NCL ships, there was also the Haven, the luxurious "ship within a ship" area that includes larger suites and exclusive venues.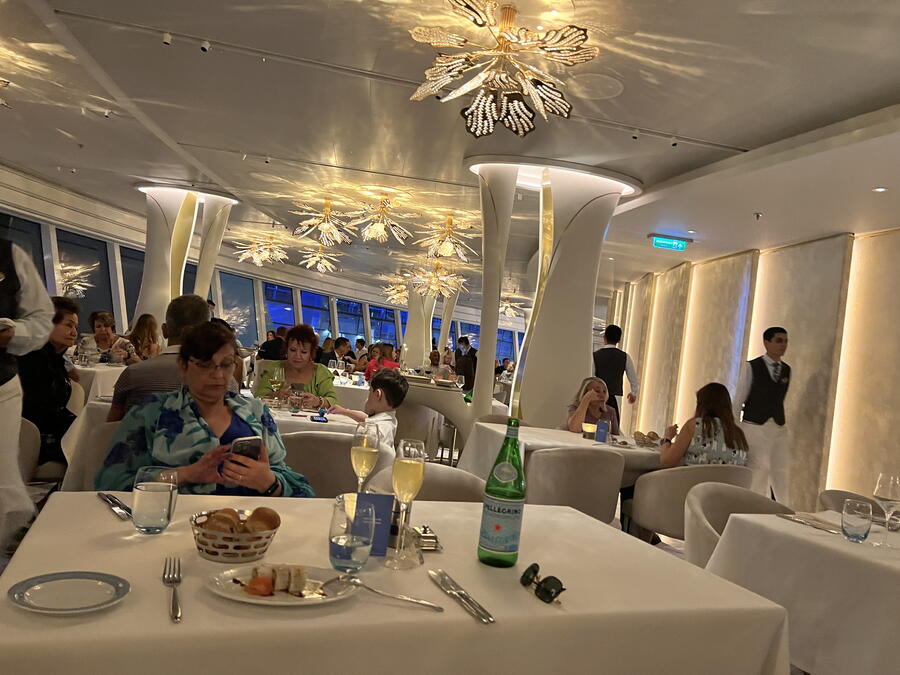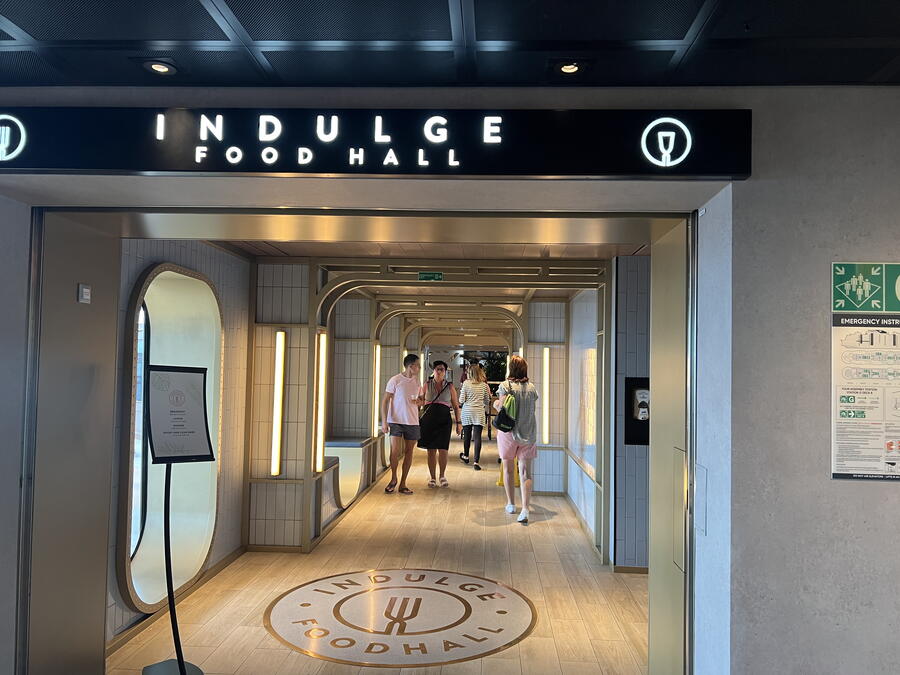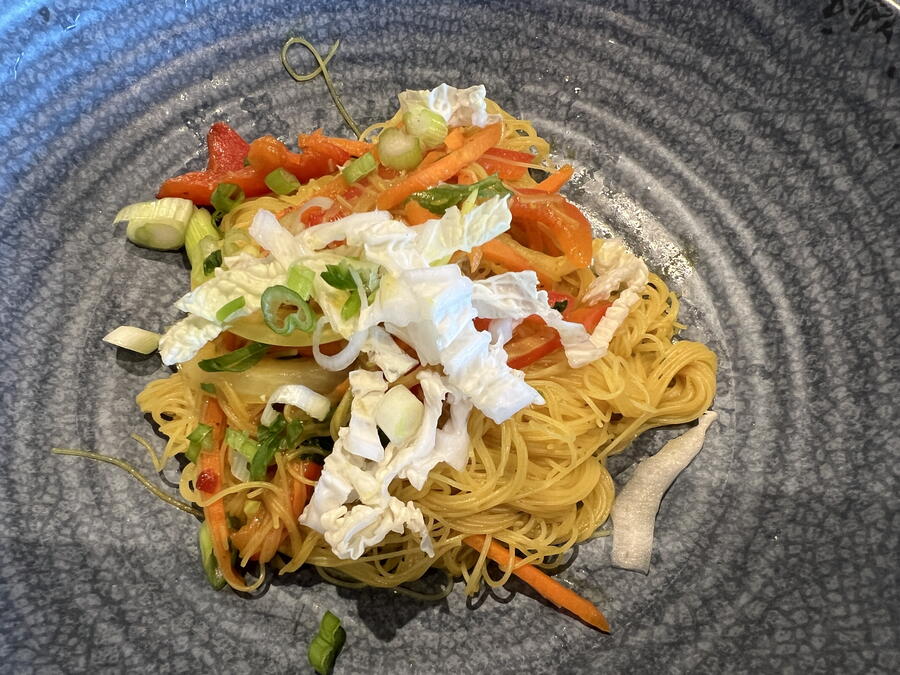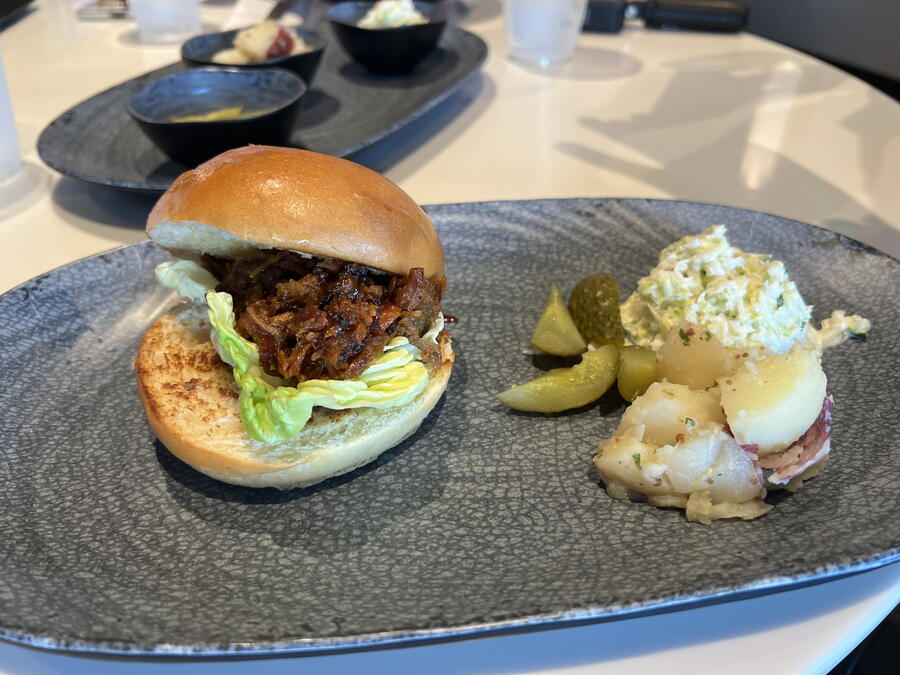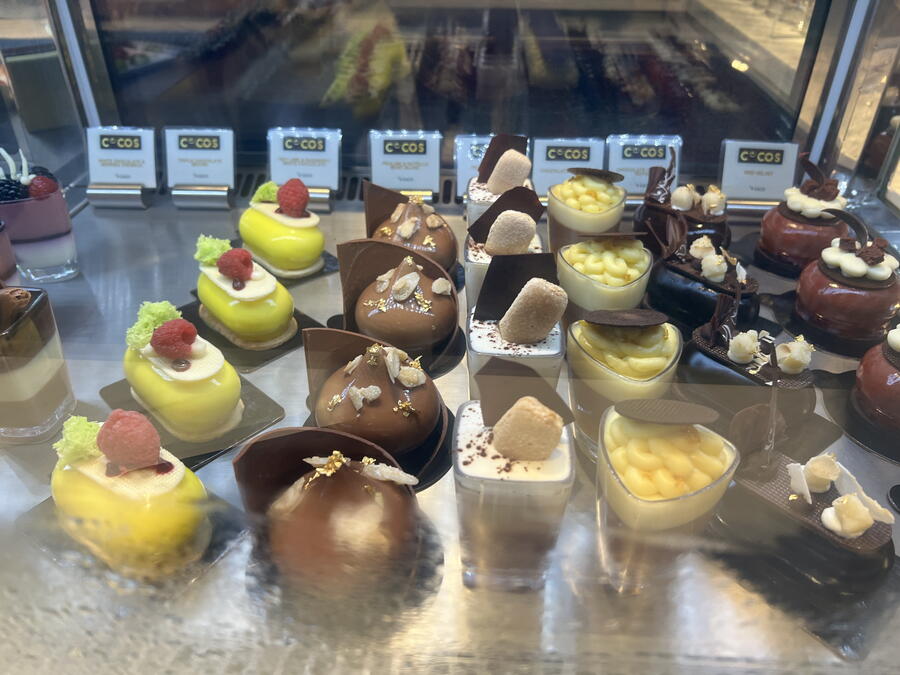 2. Dining
Like with all the other cruise ships I've traveled, I'll go into more detail with the kind of food I enjoyed on Prima in a separate entry. But I will say that the meals in the main dining room, included restaurants and buffet were mostly excellent, especially for the short time onboard. The ship has more specialty venues than others in the fleet. It's just a matter of trying to get reservations for them as soon as you get onboard. You cannot make them any time before that. But I will be on Norwegian Joy in February, so I will report on the specialty venues then.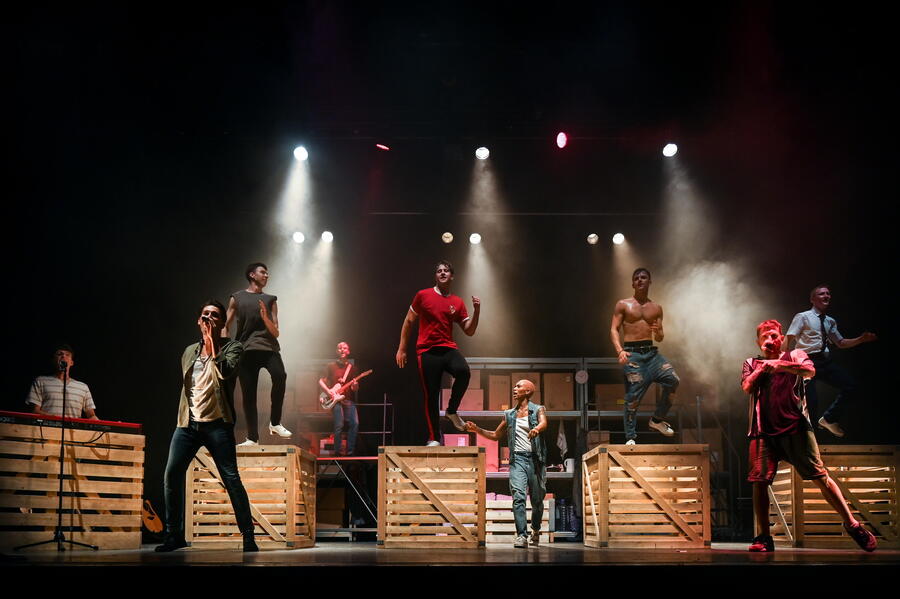 3. Entertainment
I must confess here – because of a significant delay with checking in my bag at the NCL terminal, I didn't get onboard on time to reserve a place at one of the main shows. Those included "Summer: The Donna Summer Musical" and "Noise Boys." I heard from my travel advisor friend who managed to see both shows that each was quite good. But naturally, I would've liked to have judged for myself.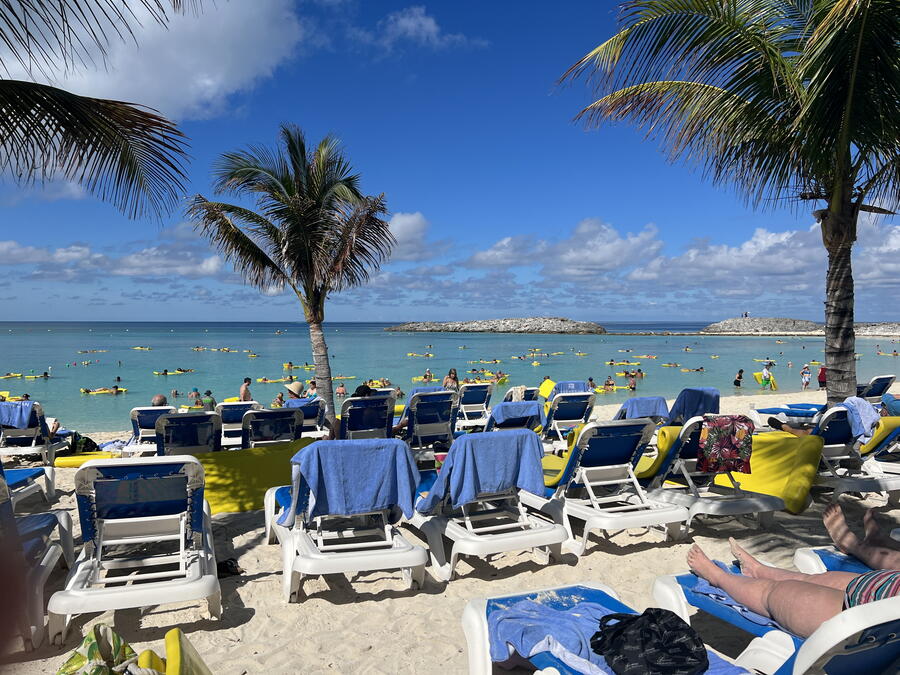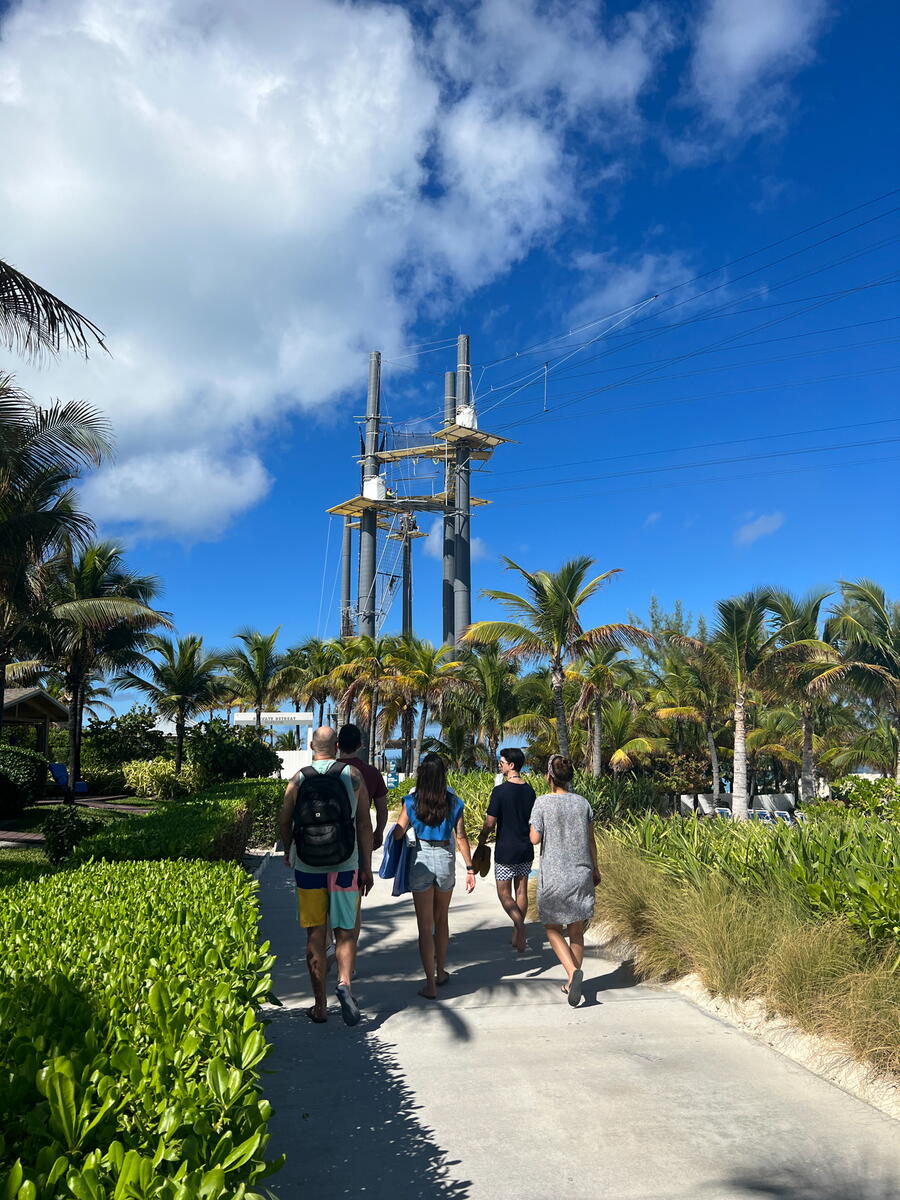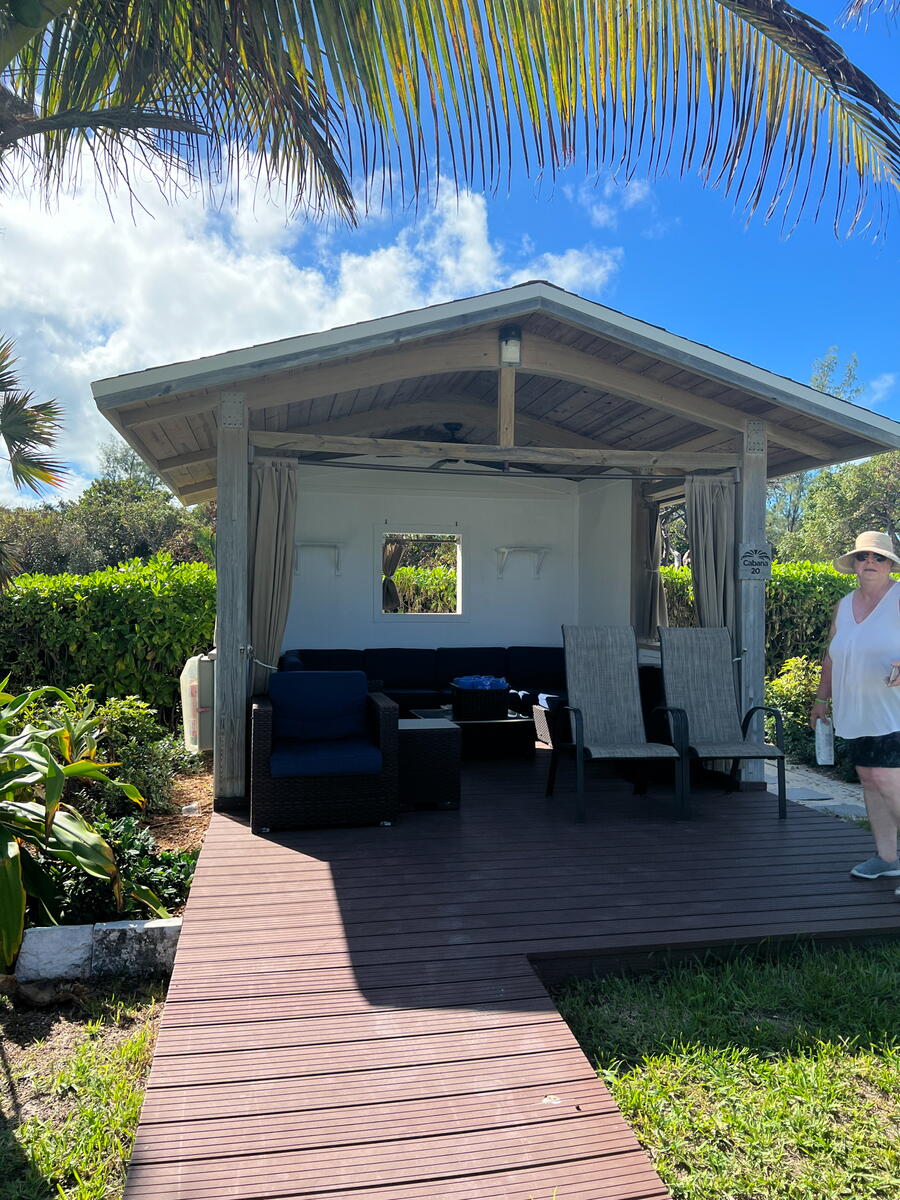 4. Great Stirrup Cay
NCL's private island in the Bahamas is much larger than just about all other ones I've visited.  It's right next to Royal Caribbean's own Perfect Day at Cococay, which is much smaller but with more splashy features.  But if you don't mind the lack of waterslides, floating balloons and massive swimming pools – and would like to enjoy a relaxing beach club experience with an optional zipline and other water activities – this place is ideal.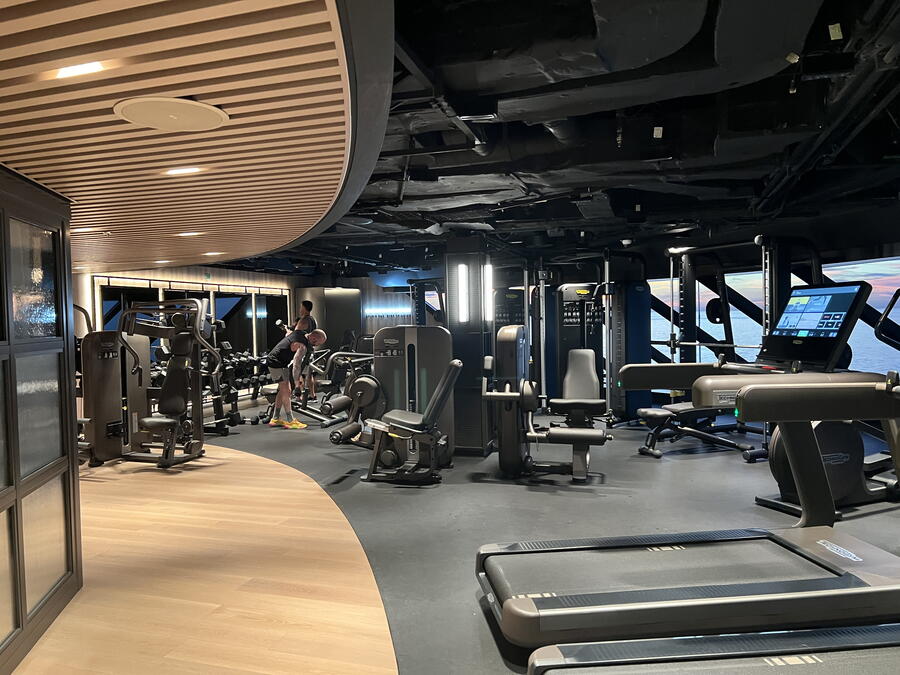 5. Wellness 
As you've seen in my other posts about cruises, I always mention how good a ship's fitness center is.  I don't expect all of them to offer Peloton bikes like Celebrity's Edge class ships, but their equipment should be high quality. Prima offers dozens of cardio machines from Technogym and a decent strength training area, along with the usual studios for classes. The Mandara Spa has incredible waterfall wall for soaking pools as well as thermal rooms for detoxification and relaxation.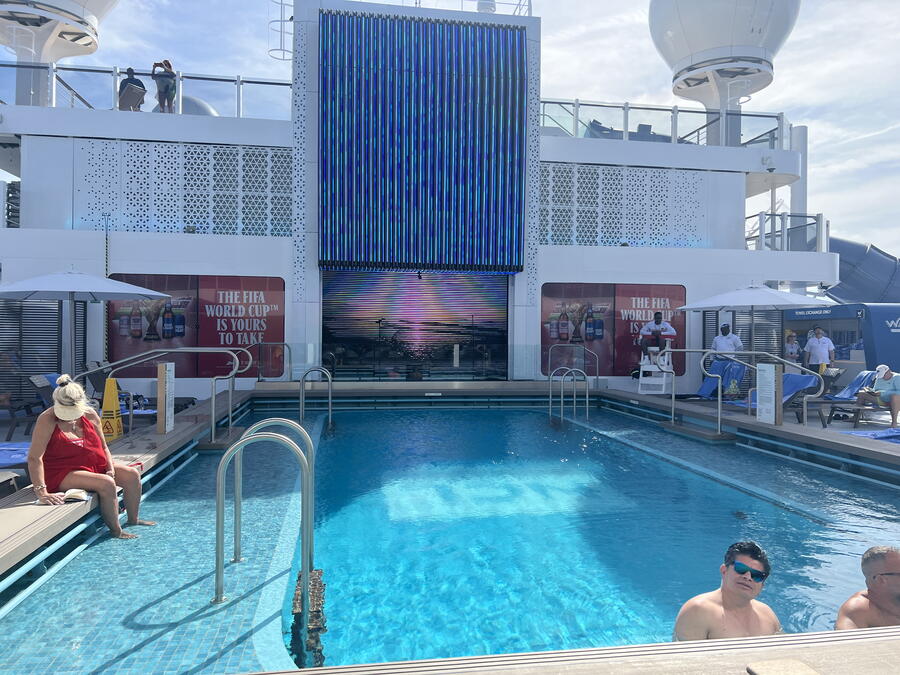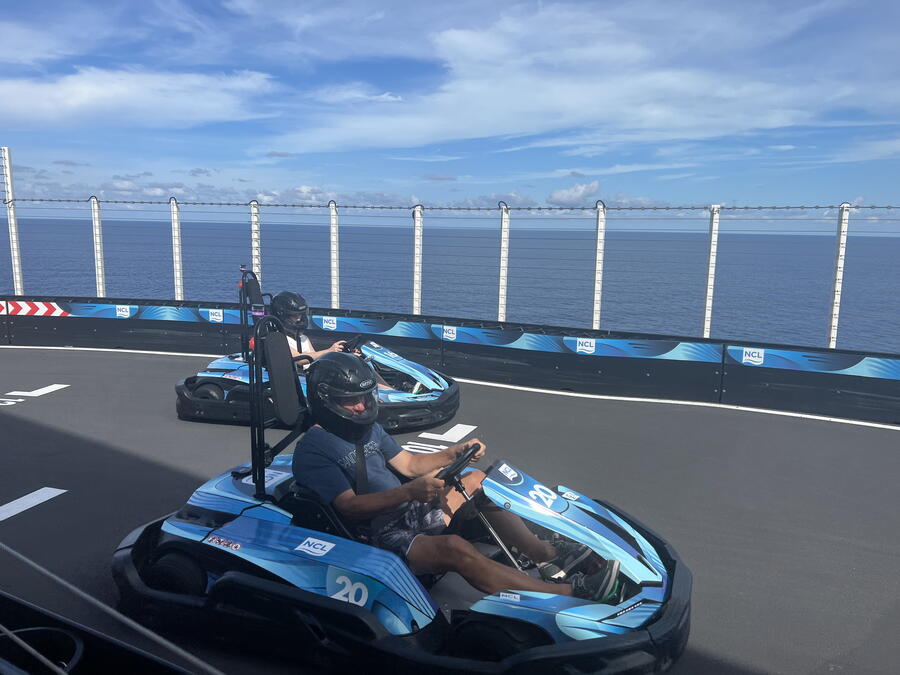 6. Ship Activities
NCL's newest ships have two unique activities, the Speedway, which is a two-deck racetrack called the Speedway and a virtual reality arcade.  Again, because of my delays of getting onboard, I couldn't do either one on the three-day cruise. But I did get to observe others race around the track, and it looked like a blast. Other activities on Prima include a eight-deck slide, a small waterpark, swimming pool and kids' clubs called Splash Academy and Entourage. Sadly, like I discovered on MSC Seashore, there is no outdoor running track.
7. Service
My belief is that all cruise lines strive for excellent services. After all, it contributes to the overall experience for guests and allows for them to provide excellent ratings feedback (not to mention additional gratuities on top of those already included).  Prima met and exceeded that standard, especially with our room steward and main dining room servers. No one really was unfriendly or downright rude, and that's what I expect.