There was no entry last week, because I was in Fort Lauderdale for the CruiseWorld conference. So now, you get an economy-sized post about our long weekend at Dreams Las Mareas resort in Costa Rica's Guanacaste province.
Last year, I toured five all-inclusive properties with AMResorts in Mexico's Riviera Maya, staying at one of them.  All were different in terms of atmosphere and luxury, but all were beautiful and inviting.  Now, I've gone to another of their resorts, this time in Costa Rica.
This short three-night stay was part of a prize drawing that I won at last year's Cruise Planners convention.  While we could have extended the time to a full week or longer, we couldn't decide where else to go, since so much of Costa Rica looked intriguing.  RAS and I determined that we could always return later and see more of the country.  Here is a short rundown of weekend: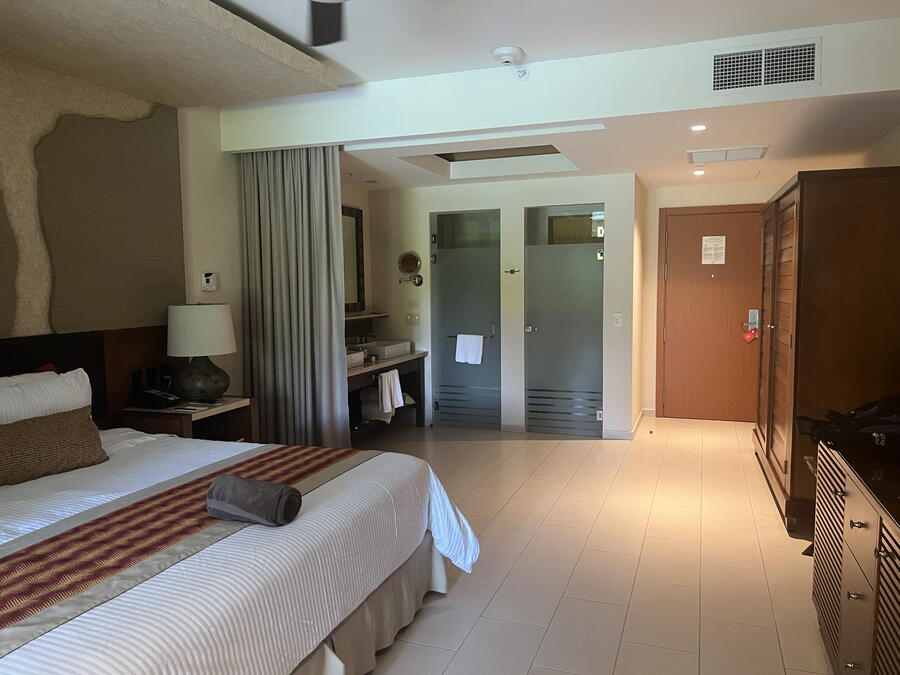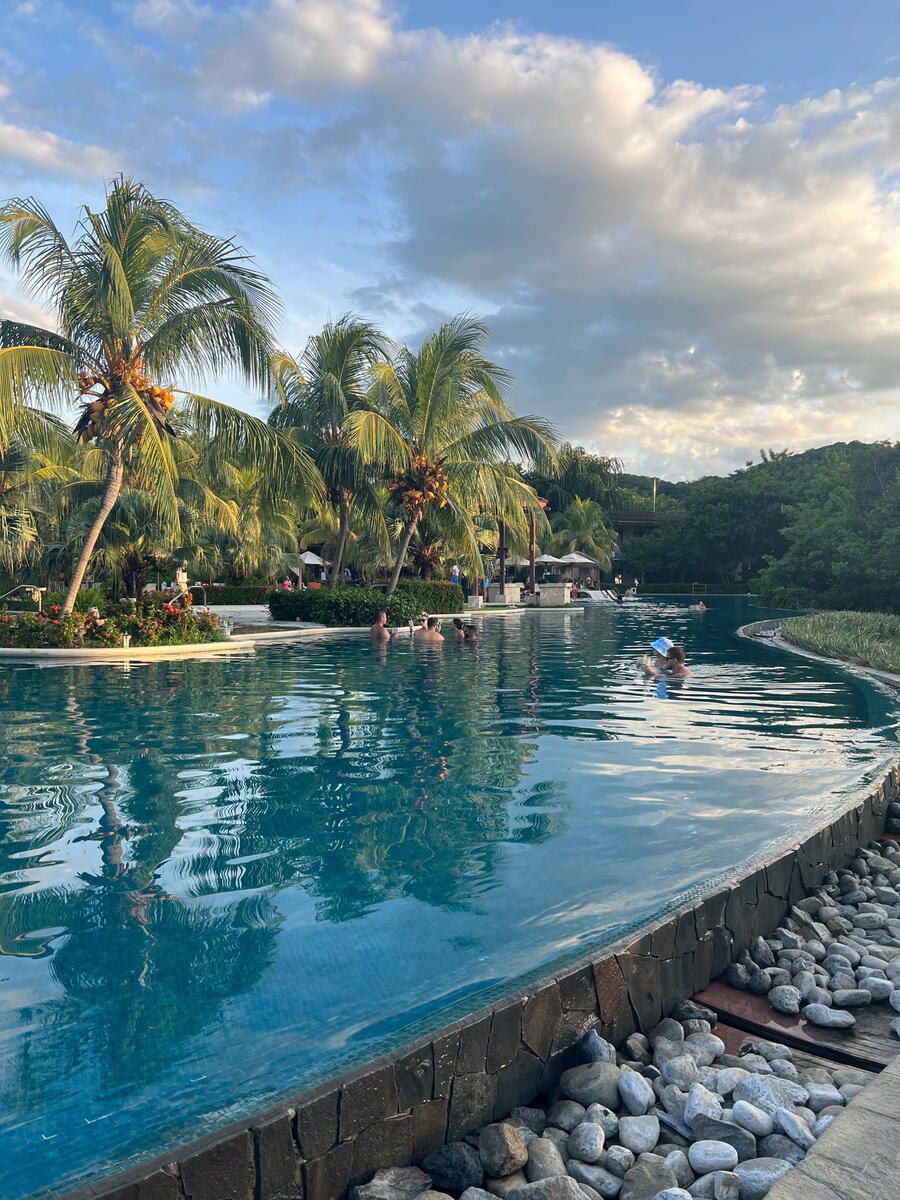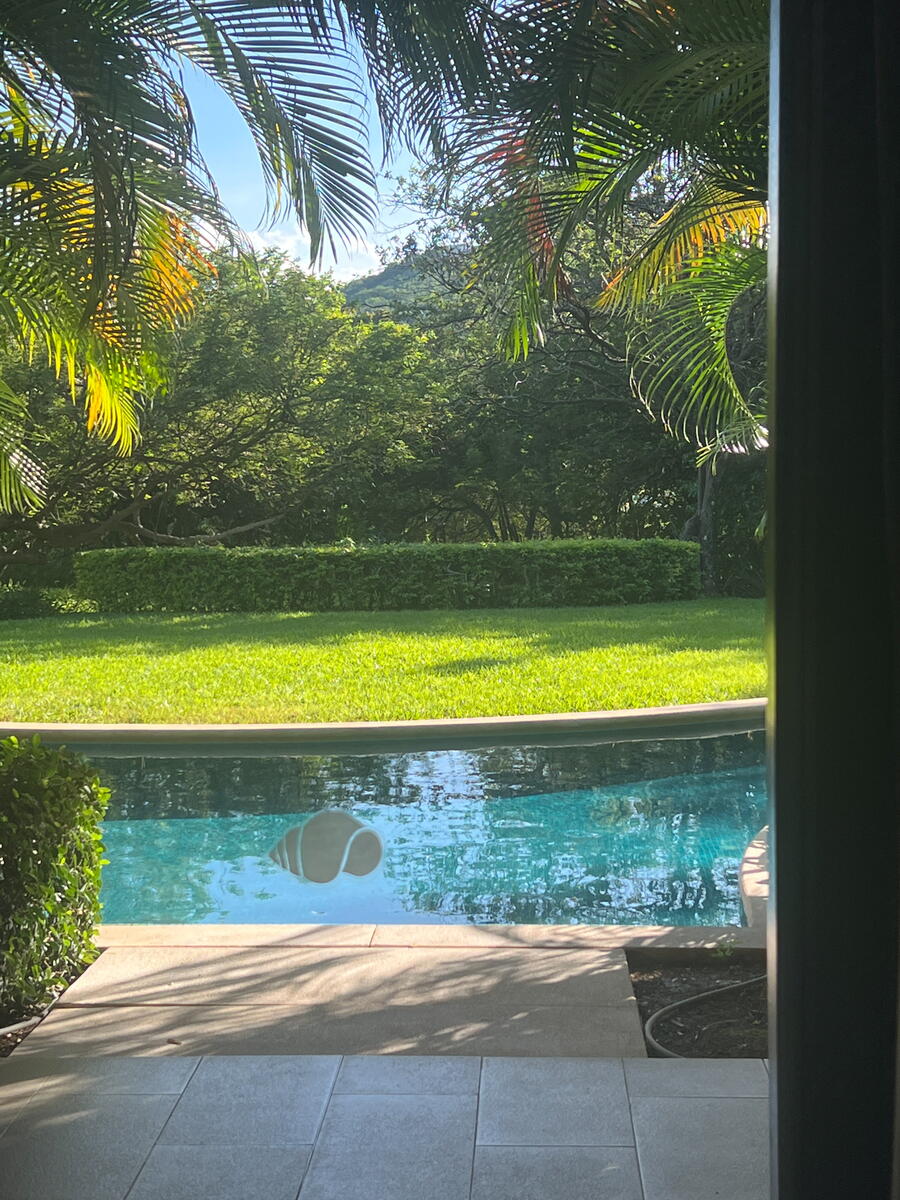 Day 1 - Arrival in Costa Rica
A long travel day awaited us. We got up at 2 AM to catch a flight from Denver to Liberia, Costa Rica's main Pacific coast airport, via Houston.  After we arrived, we then took a 90-minute shuttle to the resort, with the driver Jose, who chatted with us about the area and even stopped a few times along the way so we could view a sloth and some howler monkeys hiding in the trees.
Dreams Las Mareas is set apart from other all-inclusive resorts in the Guanacaste area, which makes it appealing itself. That isolation is a bit of a drawback because the road from the main highway to the resort is long, narrow and plagued with potholes from recent heavy rains. Jose hoped that the government would fix them soon.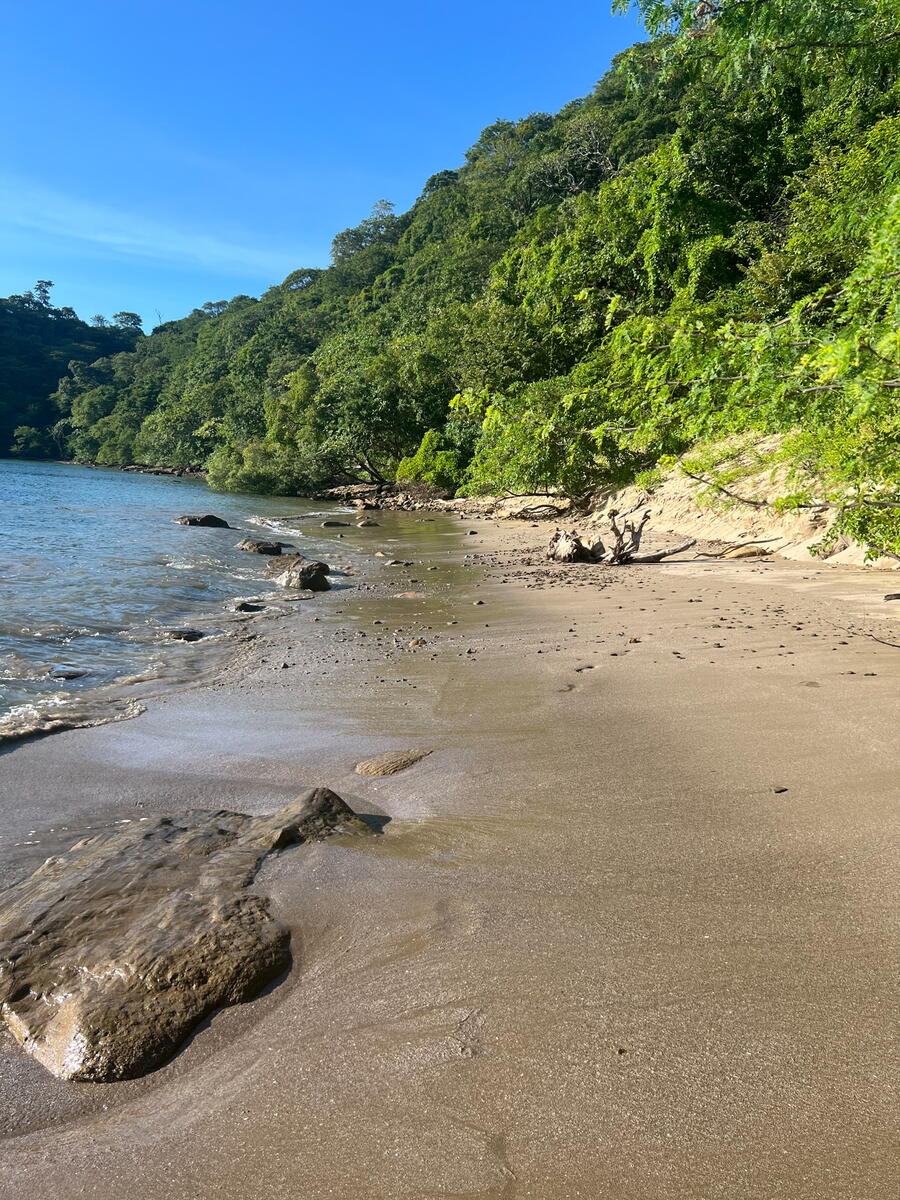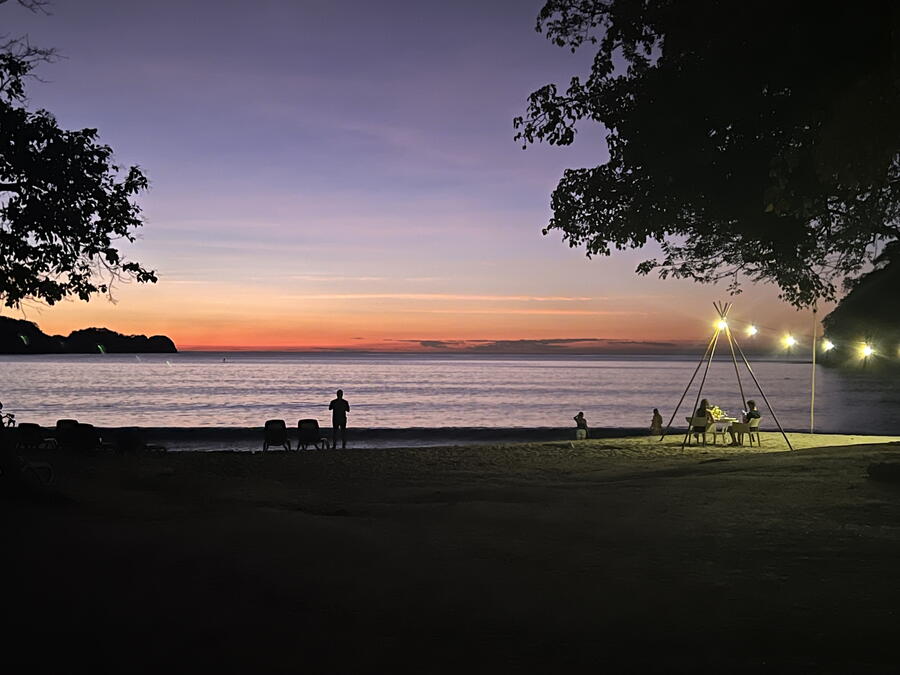 We finally reached our destination, and it was worth all the hassle. Unlike the Riviera Maya resorts that I visited, Las Mareas was as unspoiled as a resort could probably get. Lush tropical foliage and jobo trees covered the rolling grounds, and even the tiered pools seemed to fit into the natural landscape.  We spied a few native birds that made outsized chirping as we lunched at the poolside grill and enjoyed the first of several beverages that day.
Our junior suite was perched on a slope, just above the roaring ocean waves, with a swim-up pool. It was probably one of the quietest rooms on the property, even though we still heard party music noise from the nearby pools.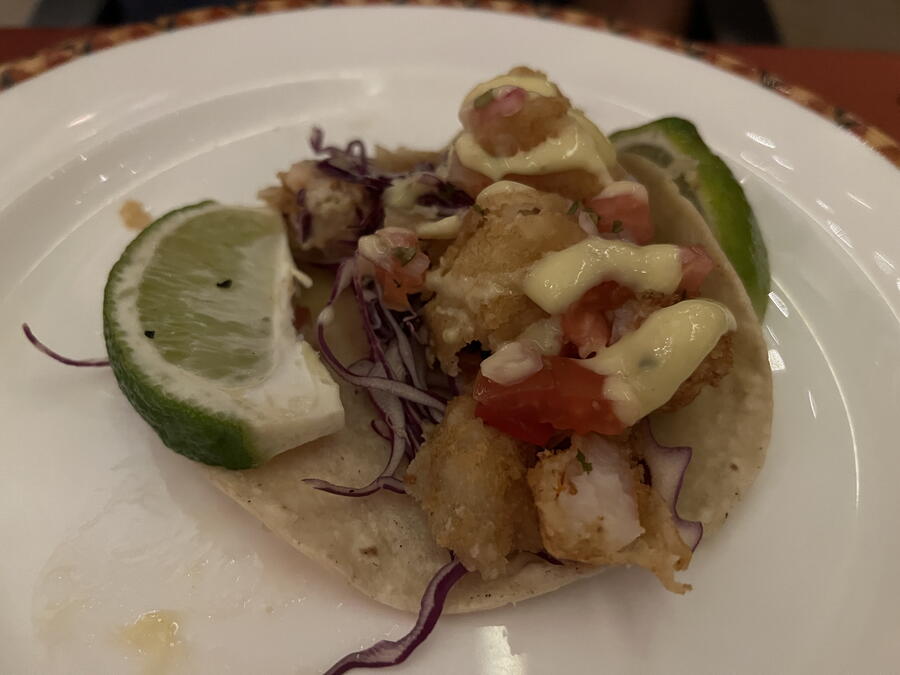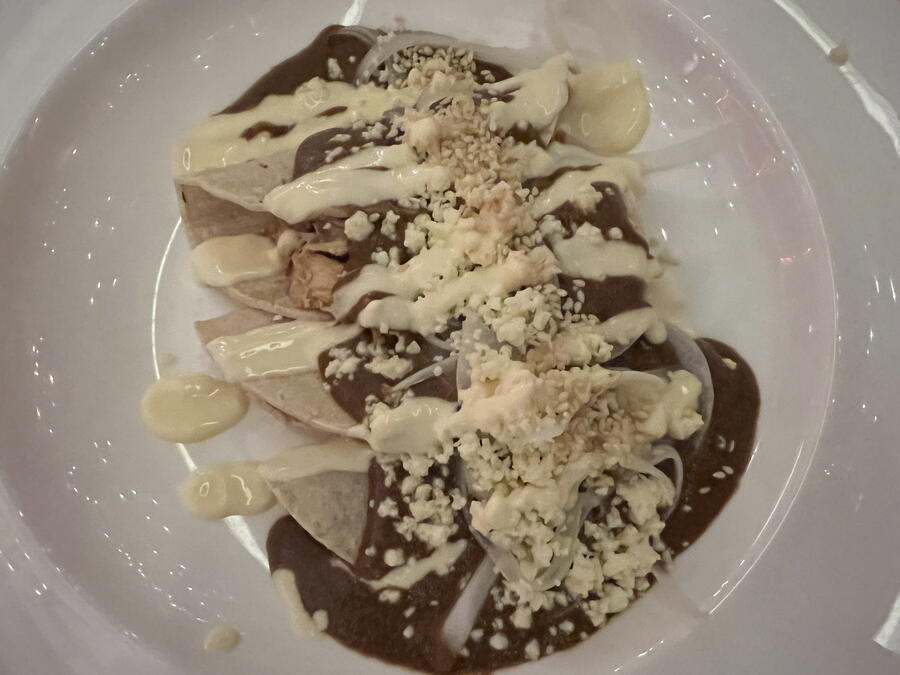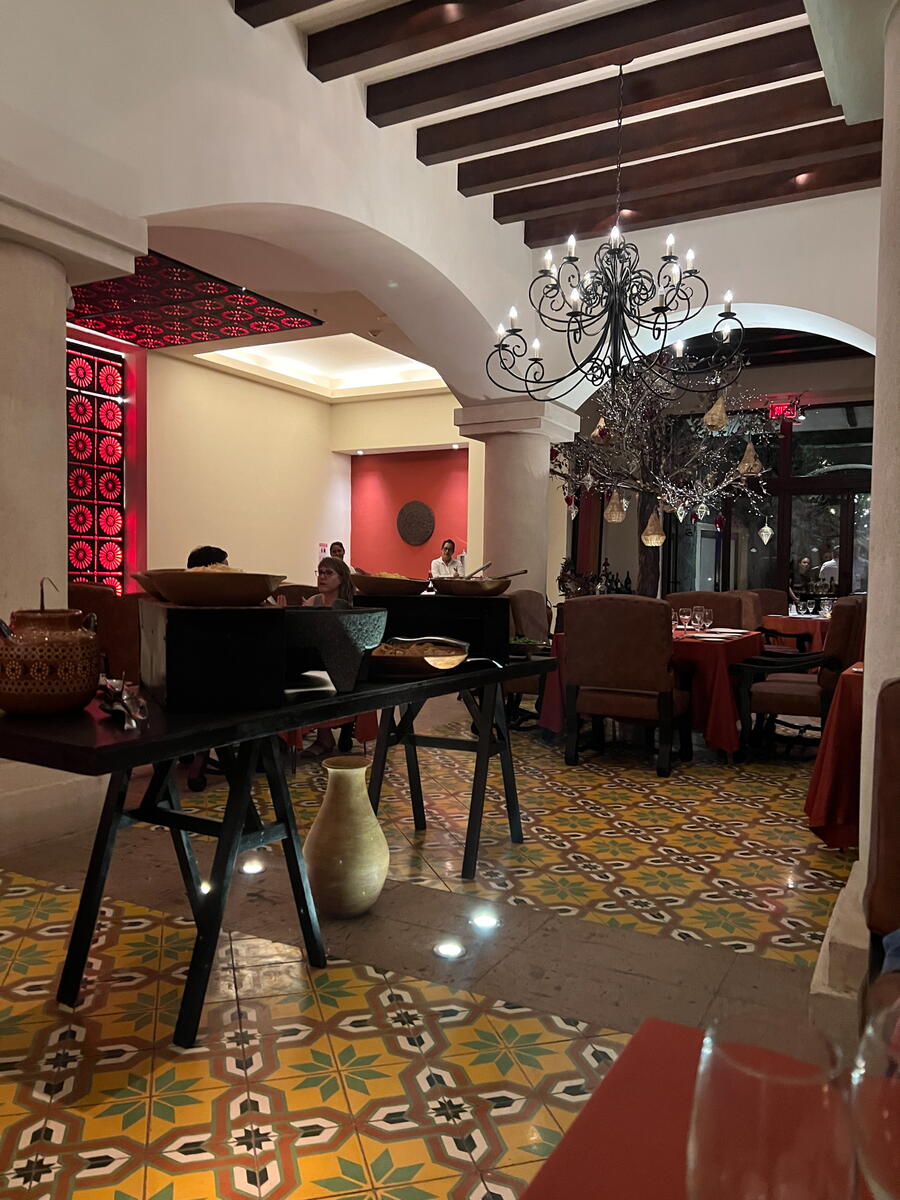 For dinner, we planned on going to the Italian restaurant Portofino, which wasn't open. Probably due to staffing and fewer guests, some were closed each night. So, we instead went to the Mexican eatery El Patio. For starters, RAS had Baja-style shrimp tacos, and I ordered tortilla soup, both of which were slightly better than the main dish, chicken mole enchiladas. But those were pretty good too.
Day 2 - a close sales call
Since we didn't have anything planned outside the resort, RAS and I decided to relax for the day.  After I did a short treadmill workout in the fitness center, we camped out by the Preferred Club pool.  
Here are the details: While our stay was complimentary, I decided to upgrade to the Preferred Club, which is available at all AMResorts, for an extra cost.  You get an expedited check-in, larger accommodations, access to an exclusive club with premium liquor and a separate (and quieter) pool area, although it seemed anyone could really be there.  But there is a caveat to this option.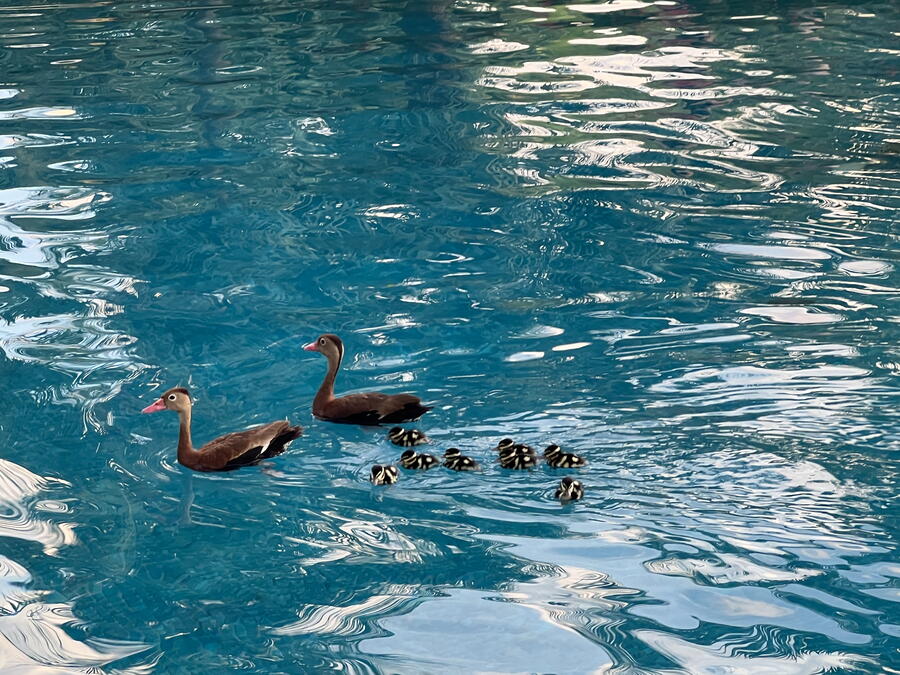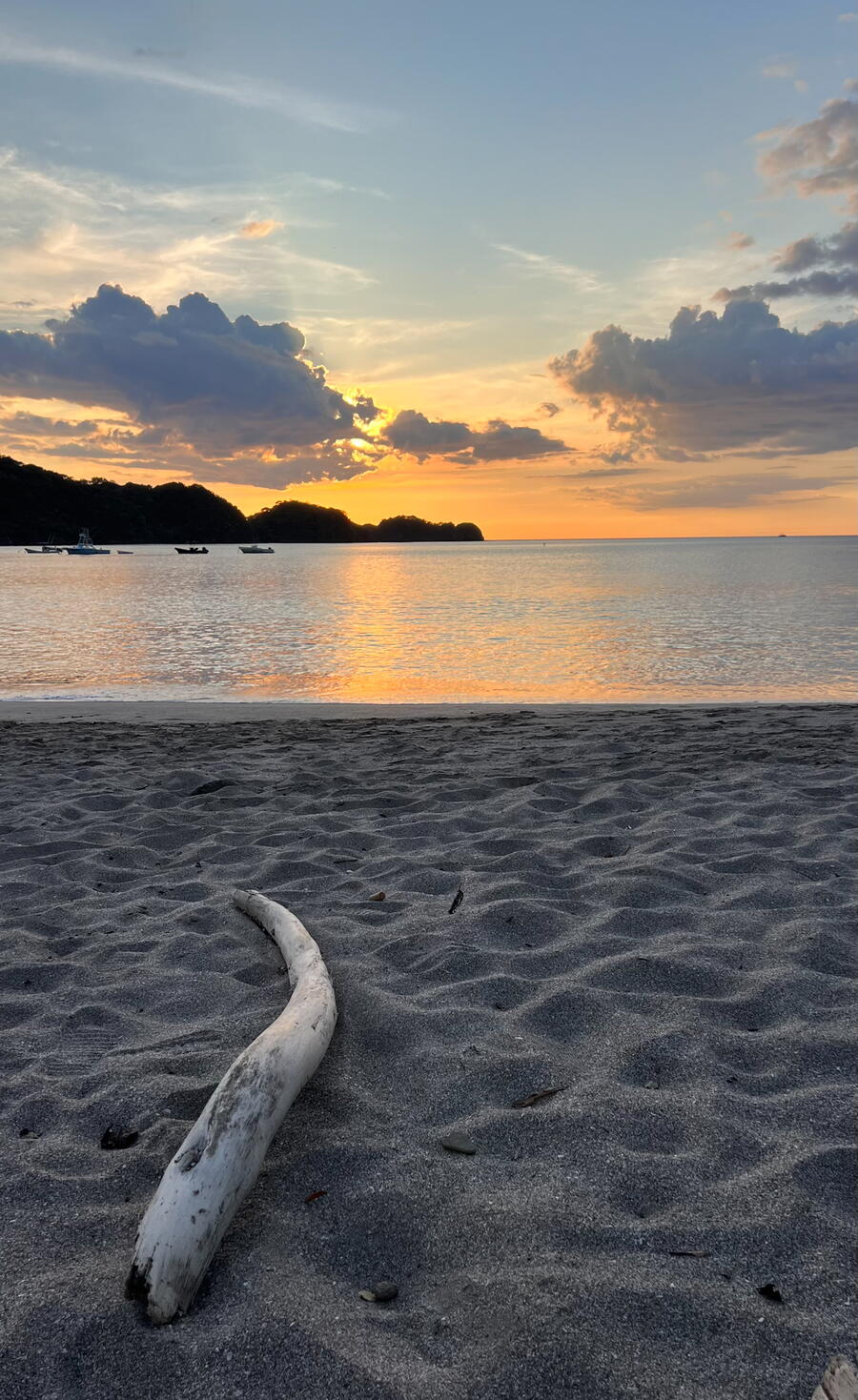 We were "invited" to attend a presentation to find out more about the resort, but we decided to skip it because it seemed to hint at a time-share pitch. Unfortunately, right around lunchtime, we wandered up to the clubhouse to find something quick to eat. A man from the time-share company began talking to us and gave us vouchers for excursion, spa and special beach dinner discounts…if we would just spend 90 minutes listening to the presentation. That seemed to lure us in, even though we knew what would happen next.  We would also get lunch at the buffet, which we would've gotten anyway if we just waited a few more minutes.
Before any of this happened, we simply walked out on the presentation before it began. It wasn't worth all the special discounts to endure through a persistent and insufferable sales torture.  So, be aware of this tactic if you stay at an AMResort and go with the Preferred Club.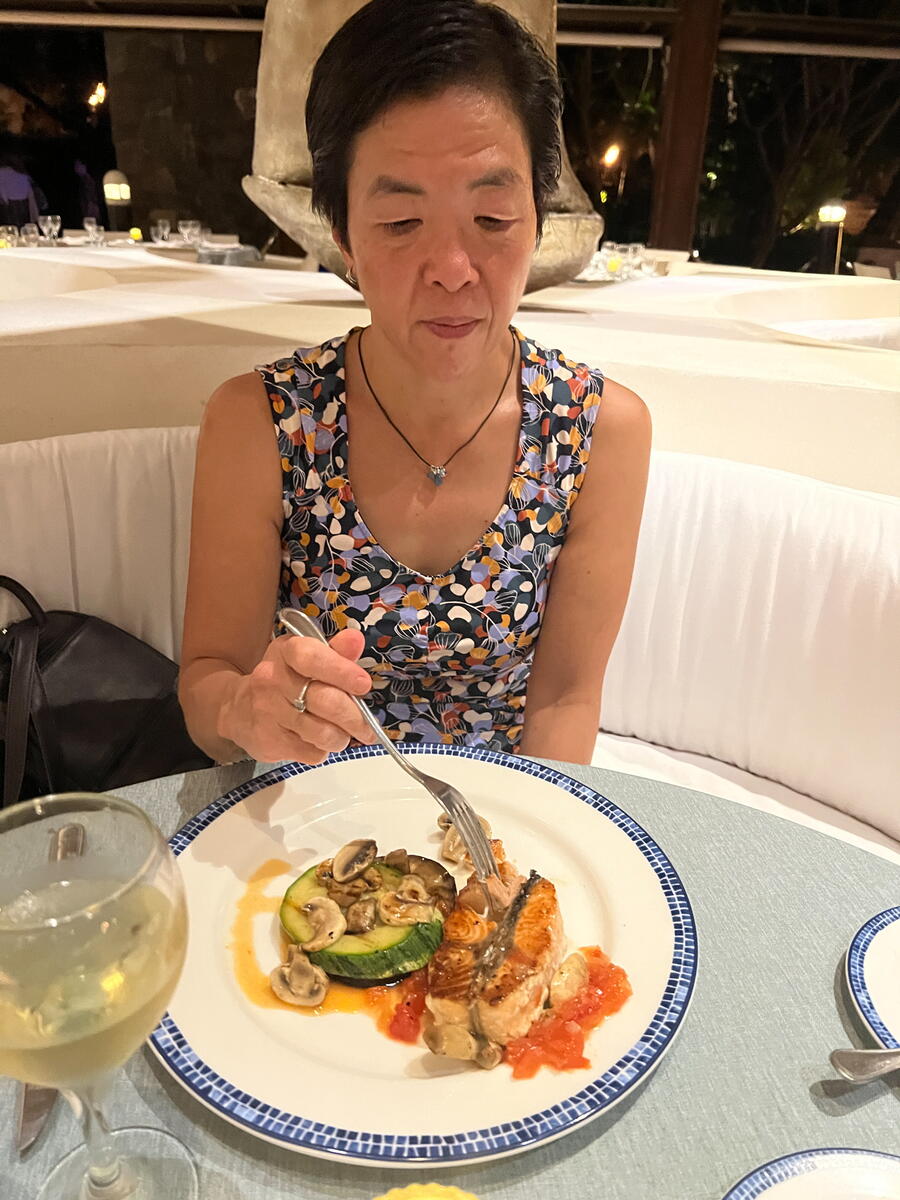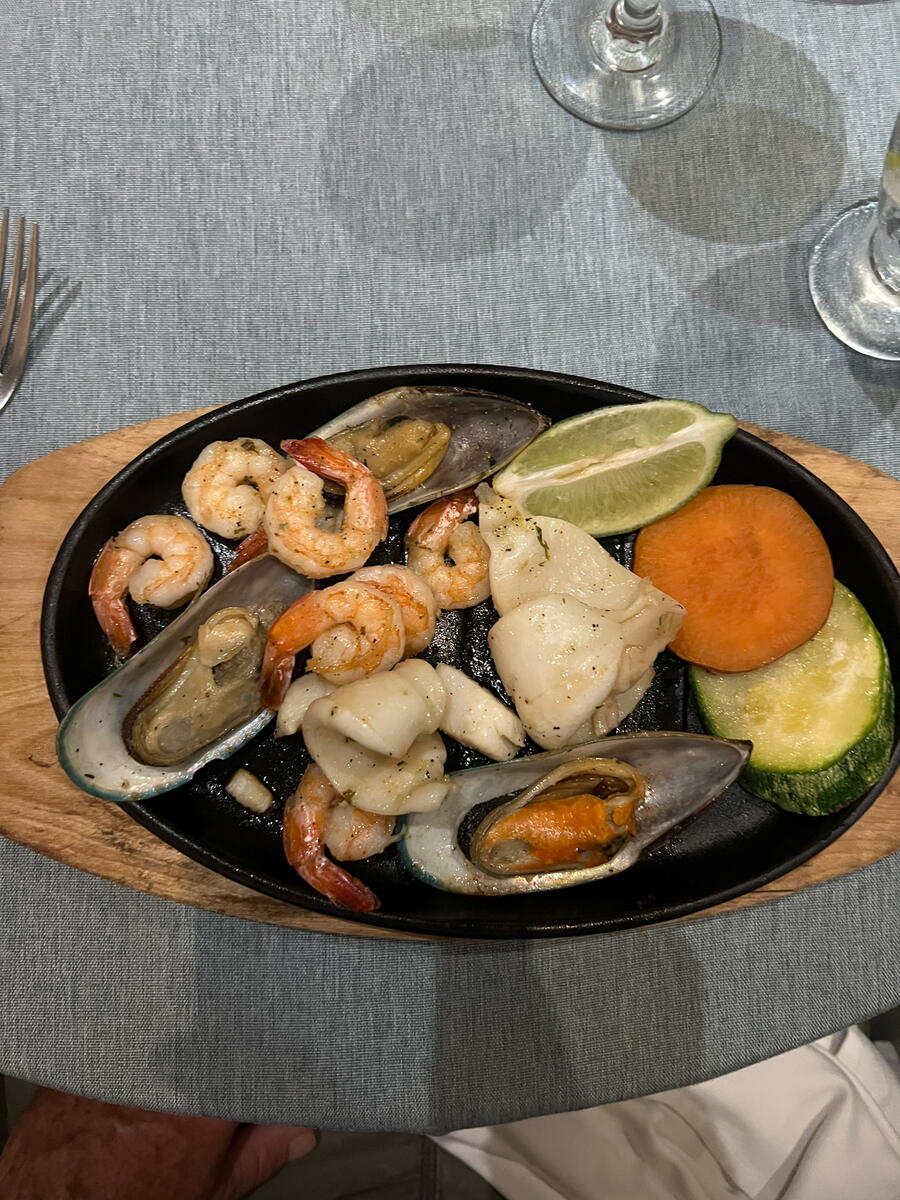 Feeling good about the decision, we then spent the rest of the day at another pool area, cooled down with drinks and walked the small, quiet beach. For dinner, we dined poolside at Oceana and enjoyed fresh seafood entrees – mixed grill of shrimp, oysters and scallops, and broiled salmon with vegetables.
Day 3 - adventures on an ATV
On our last day at Las Mareas, we booked an ATV excursion about 30 minutes from the resort. Since we reserved this the day before, we didn't have much to choose from – a nearly 12-hour adventure/cultural odyssey that would have given us lots to do but probably would have left us exhausted, a mangrove boat tour that included some local shopping or the ATV trip. 
We opted for the third.  The ride to the tour base was highlighted by a stop on a nearly deserted stretch of beach, where we could see Nicaragua, which was merely two or three miles away from where we stood.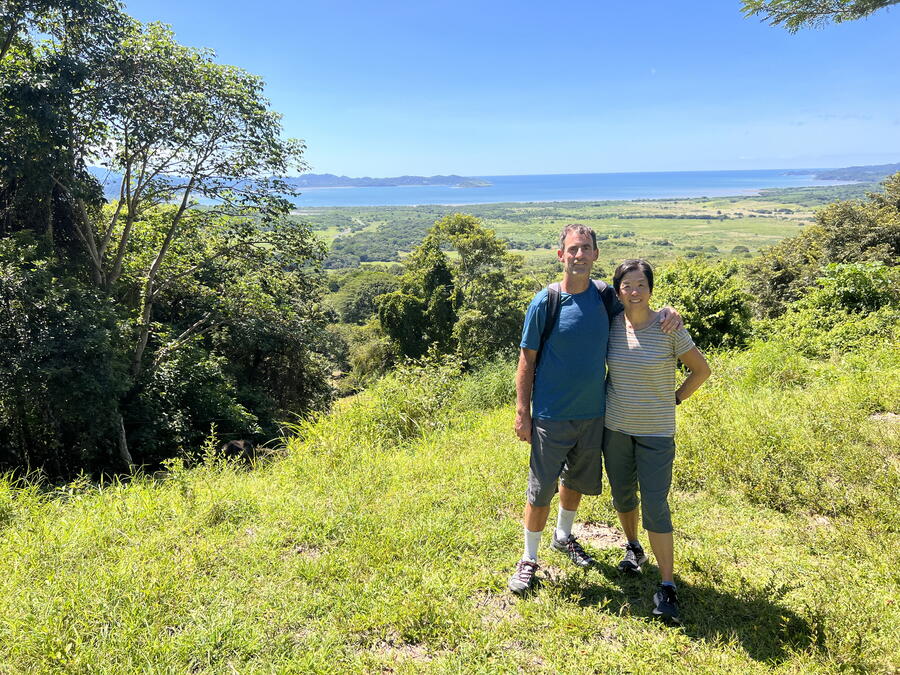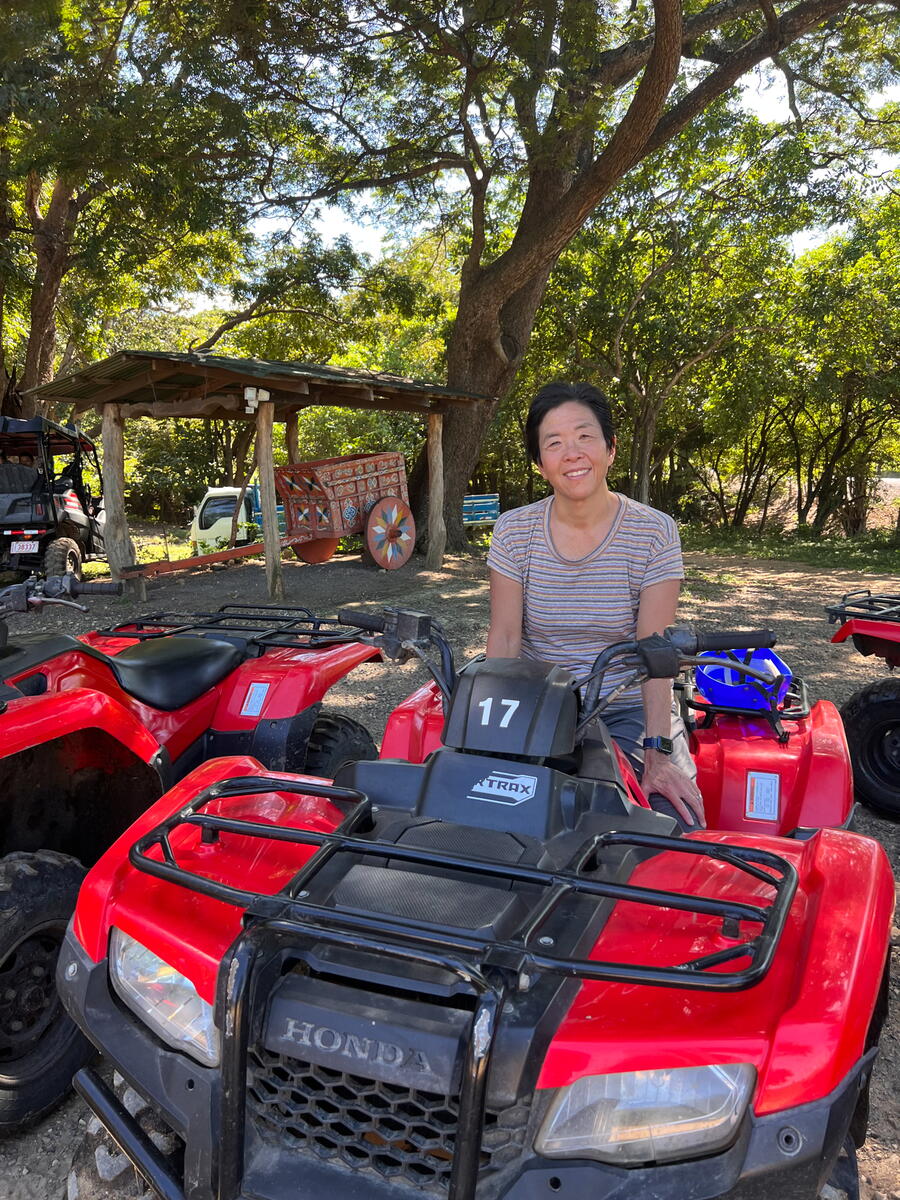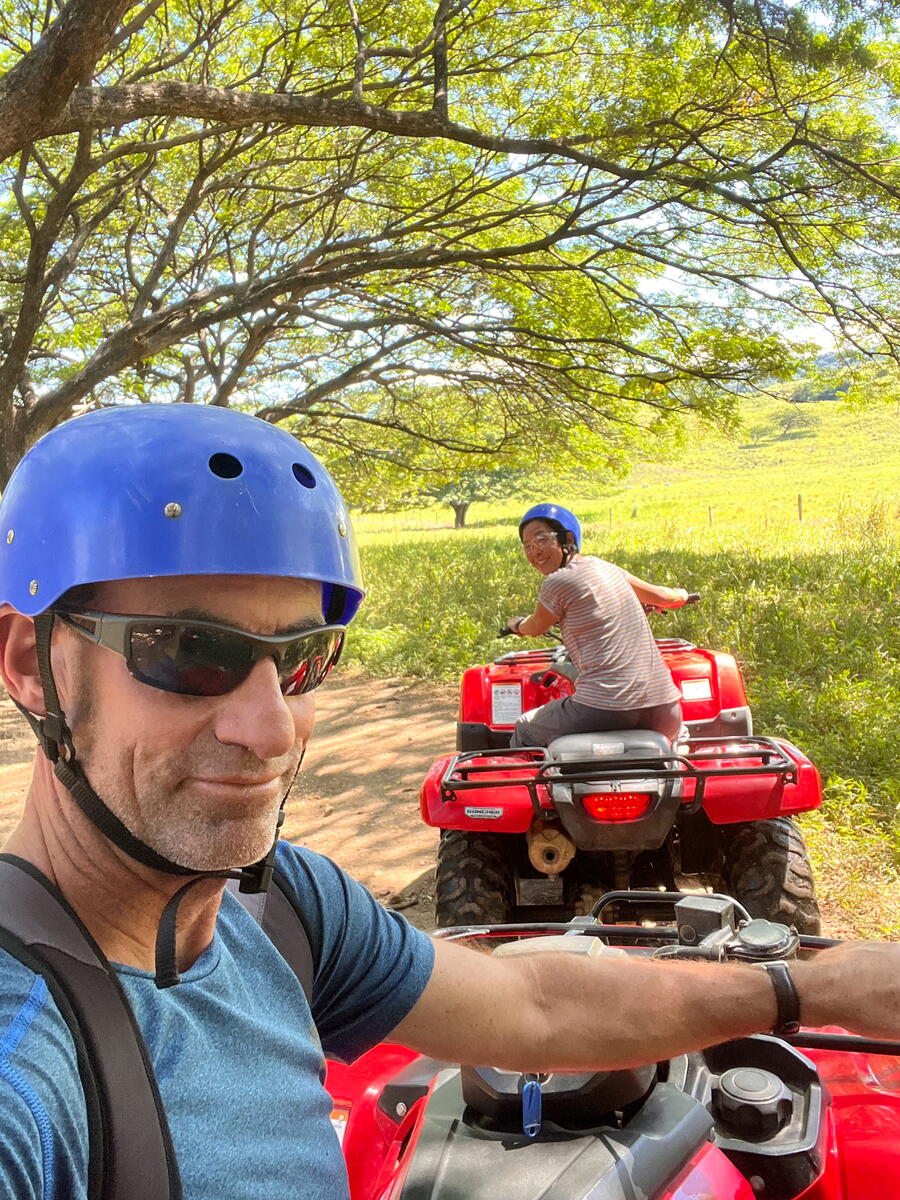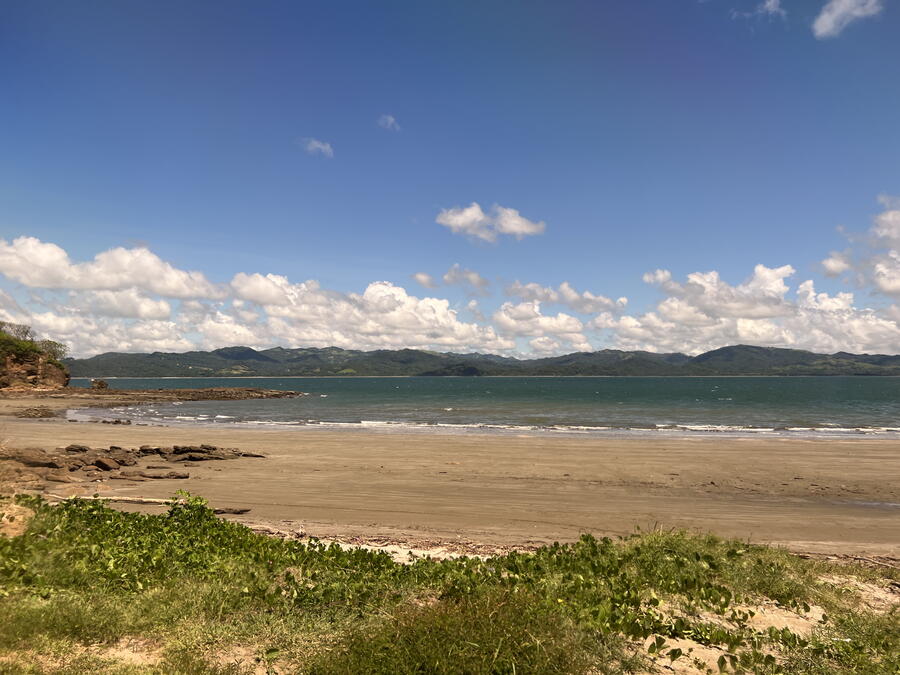 I've never been on an ATV before, but our guide "Popeye" provided good instruction on how to operate it. We practiced around the dirt lot for a few minutes before we took off around the cattle ranch, whose owners also ran the ATV business.  The only times when it was scary to ride it was going down steep ditches or sloping hills. At one point, I did go off the road and feel like I was going to fall off the thing, but Popeye helped me back on the path.
The best part of the excursion was ascending a hill, where we were treated to a spectacular view of Salinas Bay.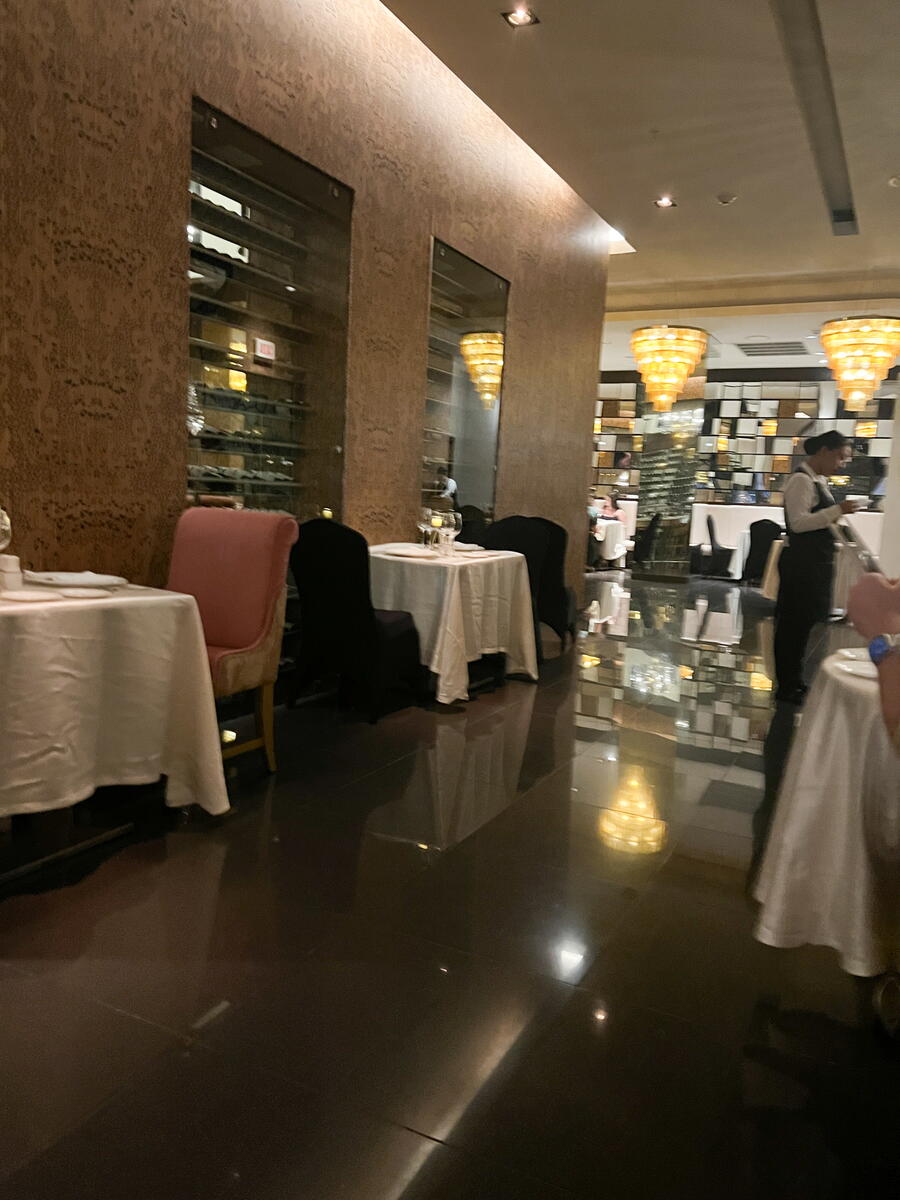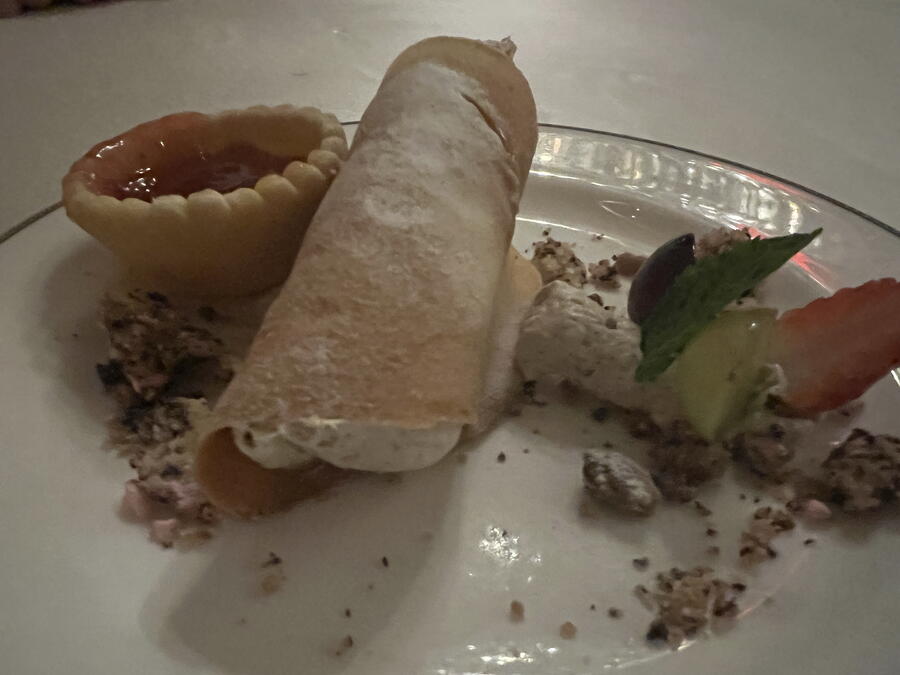 For our last resort dinner, we did go to Portofino. But it was so popular that we had to wait briefly. RAS also needed to wear long slacks, so he returned to the room to change. This meal was probably the best one yet.  But overall, the food at Las Mareas was simply adequate – RAS and I agreed that we've had better meals on the cruises we've been on in the past year, with Virgin Voyages and Celebrity.
Our time at Dreams Las Mareas was wonderful enough to return to Costa Rica again someday and see other areas of the country. Coming here was a solid introduction.