About two weeks ago, I went on my third cruise in four months, and it was my longest since 2015.  The seven-night voyage on MSC Seashore wasn't all leisure – Cruise Planners held a sales seminar for about three dozen of us travel advisors.  But we had more than sufficient time to experience this newest ship in the MSC cruise fleet.
You may not have heard of MSC here in the United States, but it's been one of the major cruise lines in Europe.  Even larger is their freight shipping, comprising 90% of their total business.  They've just entered the US travel market about five years ago.  Because of that brand awareness in Europe, MSC cruises attract travelers from there more so than other American-based lines. And that is evident from different languages that you hear onboard, and in the signage around the ship.
From that week I spent on MSC Seashore, I observed both things to appreciate and things to be aware of, should you go on a cruise with them.  
Here are the five positives:
1.     Unique ship features
Just about every MSC ship has Swarovski crystal staircases located in the central atrium. It's a social media-friendly place for most travelers.  Also on MSC Seashore are the glass-framed infinite bridges and the even higher-up Bridge of Sighs on deck 17; a snow room in their spa; a large waterpark for kids; and an aft infinity pool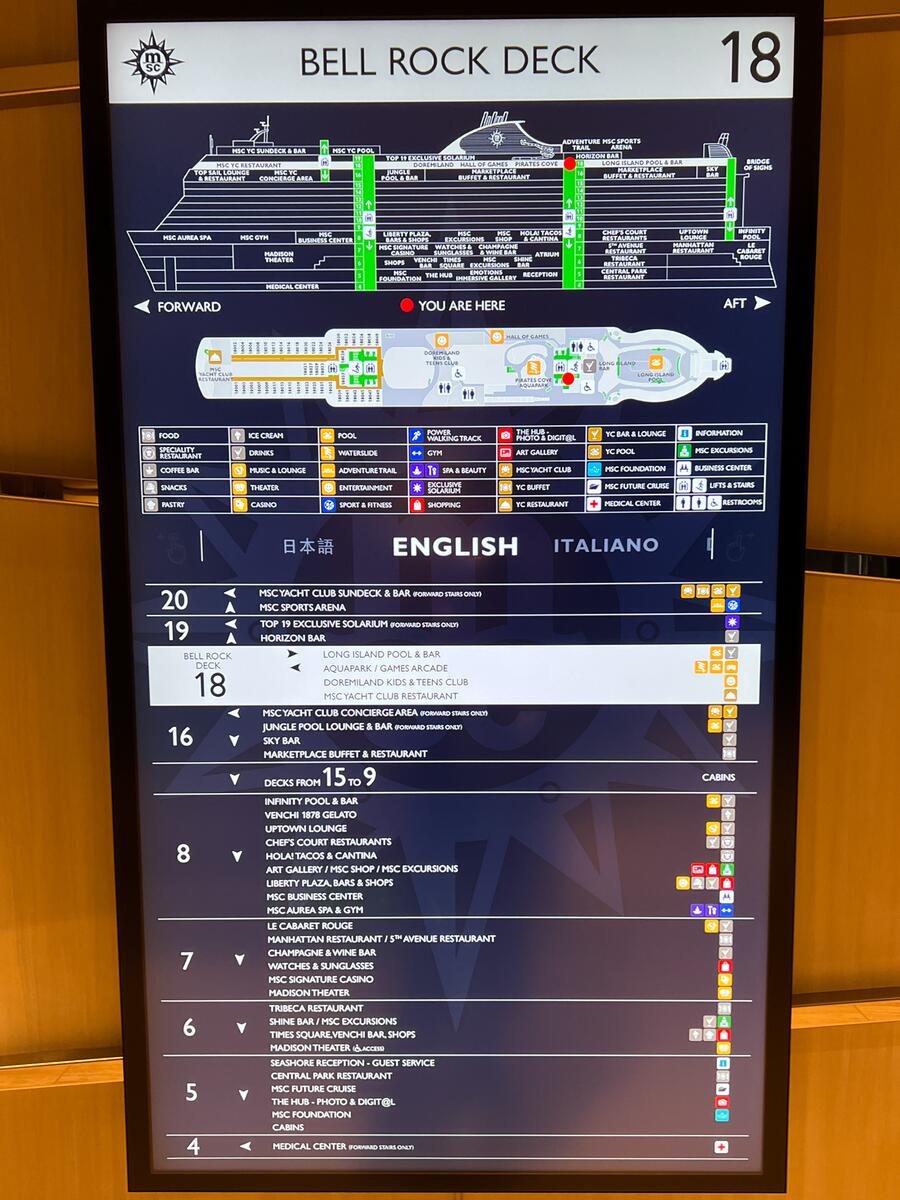 2.     An international clientele
When you are on an MSC cruise, especially when you're around lots of people like in the dining room, you'll notice that more than English is spoken. Because they've Europe's most popular cruise line for decades, MSC continues to draw travelers from all over the continent, even when they embark from Miami.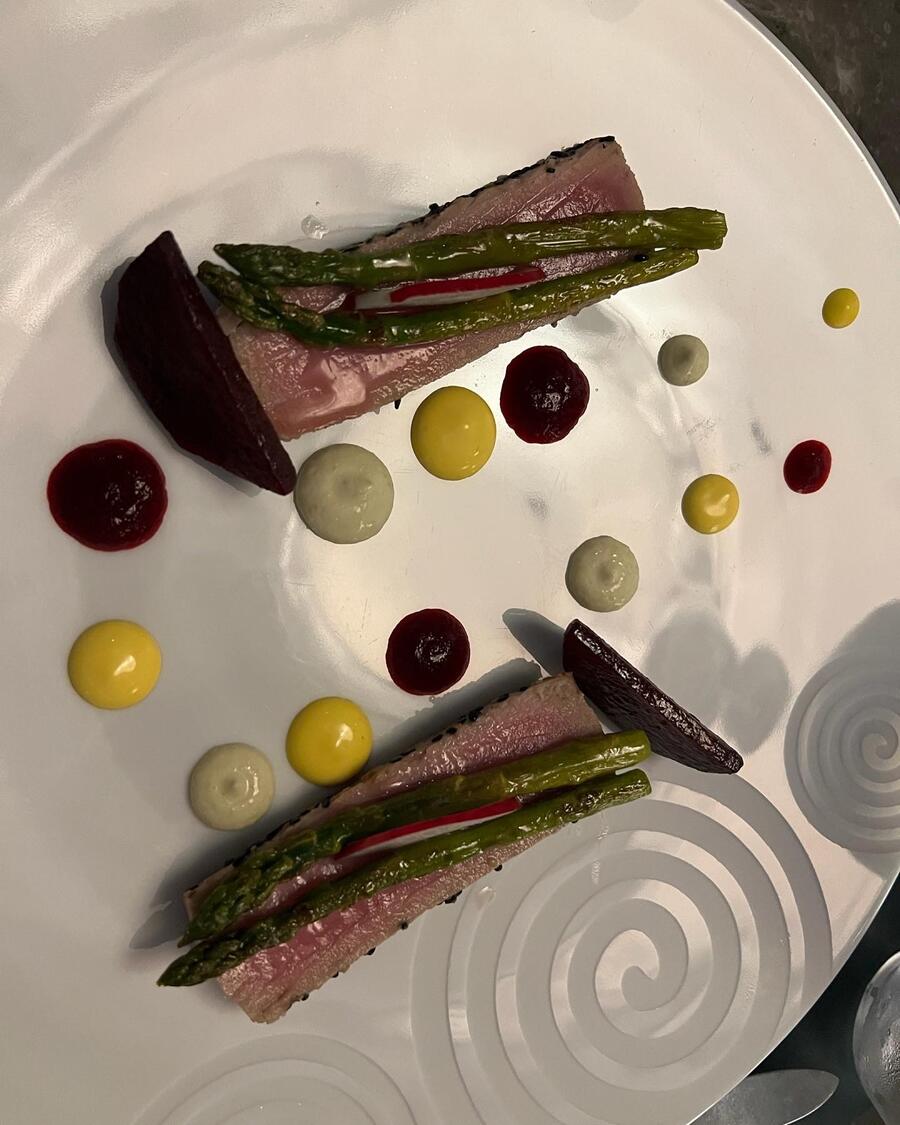 3.     Specialty dining
This it MSC's culinary strong suit.  There are five different venues to have a meal beyond the dining room or buffet: Hola Mexican, The Butchers Cut steakhouse, Ocean Cay seafood, Kaito Teppanyaki and Kaito Sushi Bar.  I tried all but the last, and it was worth spending the extra $150 for the package (I'll go more into the food on MSC Seashore next week)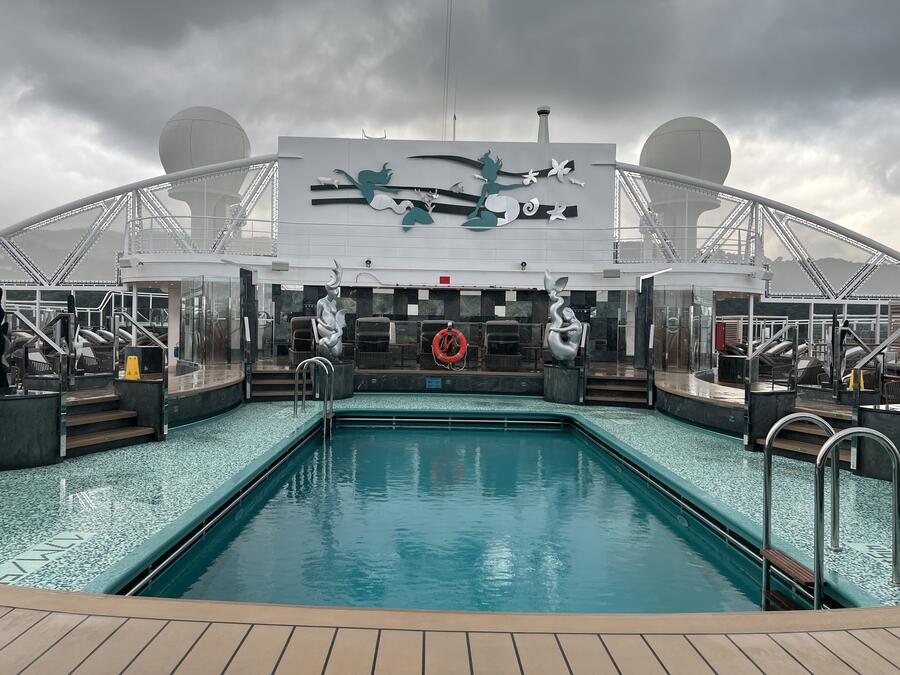 4.     The Yacht Club and other experiences
MSC pioneered the "ship-within-a-ship" concept, where suite guests have their own exclusive areas of the ship – a restaurant, lounge, and pool deck.  MSC also has three other "experience" levels (Bella, Fantastica and Aurea) which vary in terms of their amenities and offers.
5.     Ocean Cay
The recently opened private island for MSC is a marine reserve, which means that the focus is on preserving the natural environment and putting eco-friendly practices into place.  But there's plenty of warm sun, white sandy beaches, locally inspired food and drink and a few shops for visitors to enjoy.
And here are the five negatives:
1.     Confusing check-in and app use
When my fellow attendants first received our booking confirmations, we tried to get registered and checked in on the website.  Maybe it was being a group reservation, but I encountered difficulty getting registered there.  The app was even tougher – until I realized that my first, middle and last name were in the system, complicating the process.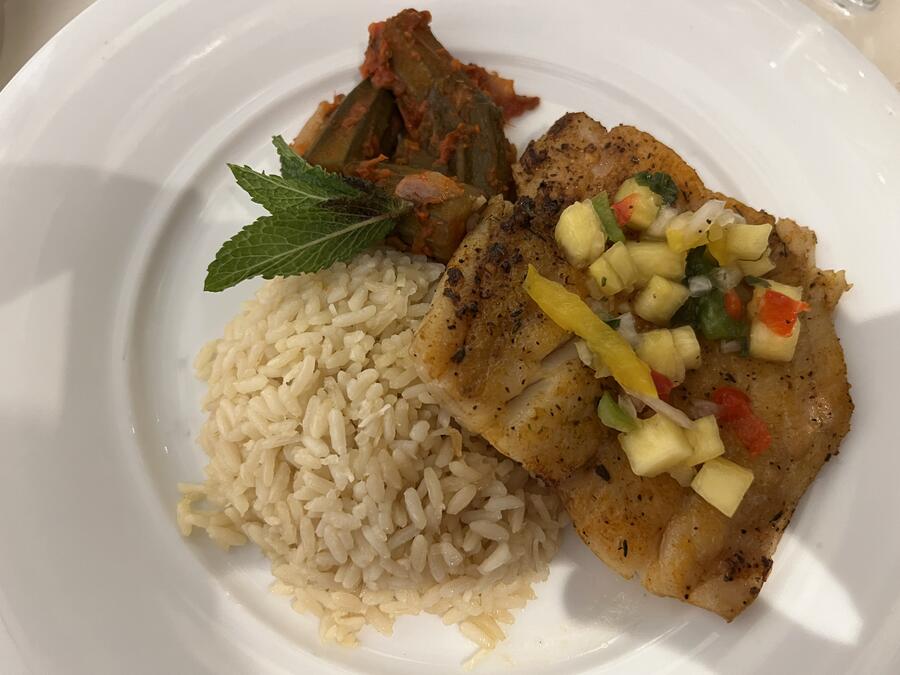 2.     Buffet and dining room food
If the specialty dining was excellent, the rest of the venues were inconsistent.  I had heard that MSC's buffets needed improvement, but my meals were fine there. On the other hand, the dining room was mostly subpar, with mushy pasta, flavorless sauces and a jerk chicken that lacked necessary spiciness and flavor.  At least the service was good.

3.     No walking/running track
With every cruise ship that I've sailed, even from the first one over ten years ago, I've always had access to a circular track for running or walking. MSC Seashore, for some reason, did not have one of these. Instead, I ran back and forth in a semi-U shape on deck 8, where I would sometimes have to dodge glass partitions or tables.
4.     Odd opening and closing times
Related to the running track issue was a fitness center that was only open from 7 AM to 7 PM and pools, dining venues and shops that closed without notice. This may have been due to crew labor shortages, so this may correct itself when cruising starts to ramp up again.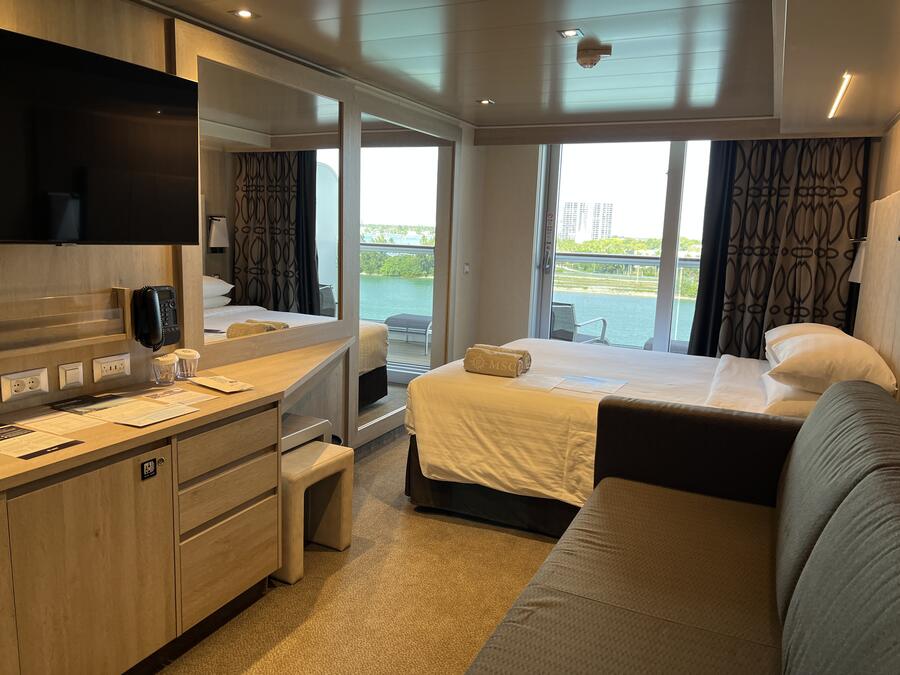 5.     Housekeeping
Let me just clarify that the service in the staterooms was excellent.  But usually on a cruise's first day, the steward and/or housekeepers knock on your door and introduce themselves, so you know them.  But even though I would say hello to them in passing, I didn't know their names until the second day. Maybe it's just an MSC thing.
Next week, I'll do a deep dive into MSC Seashore's culinary offerings.