This is a culinary review from the cruises I've sailed on for the past year and a half. Having been on six of them, I can safely say that each one had at least one excellent offering.
As a travel professional who values incredible culinary experiences, I discovered that most cruise lines prioritize good food. Of course, that depends on where you dine on the ship. Buffets are going to be fair (or even just downright bad) to good. Main dining rooms go a slight step above that. Finally, specialty dining exceeds both in terms of quality and atmosphere, but you will have to pay extra for that privilege.
Even when I thought that the dining for a cruise wasn't anything exceptional, there was a bright spot for each sailing. So, here they are, in chronological order.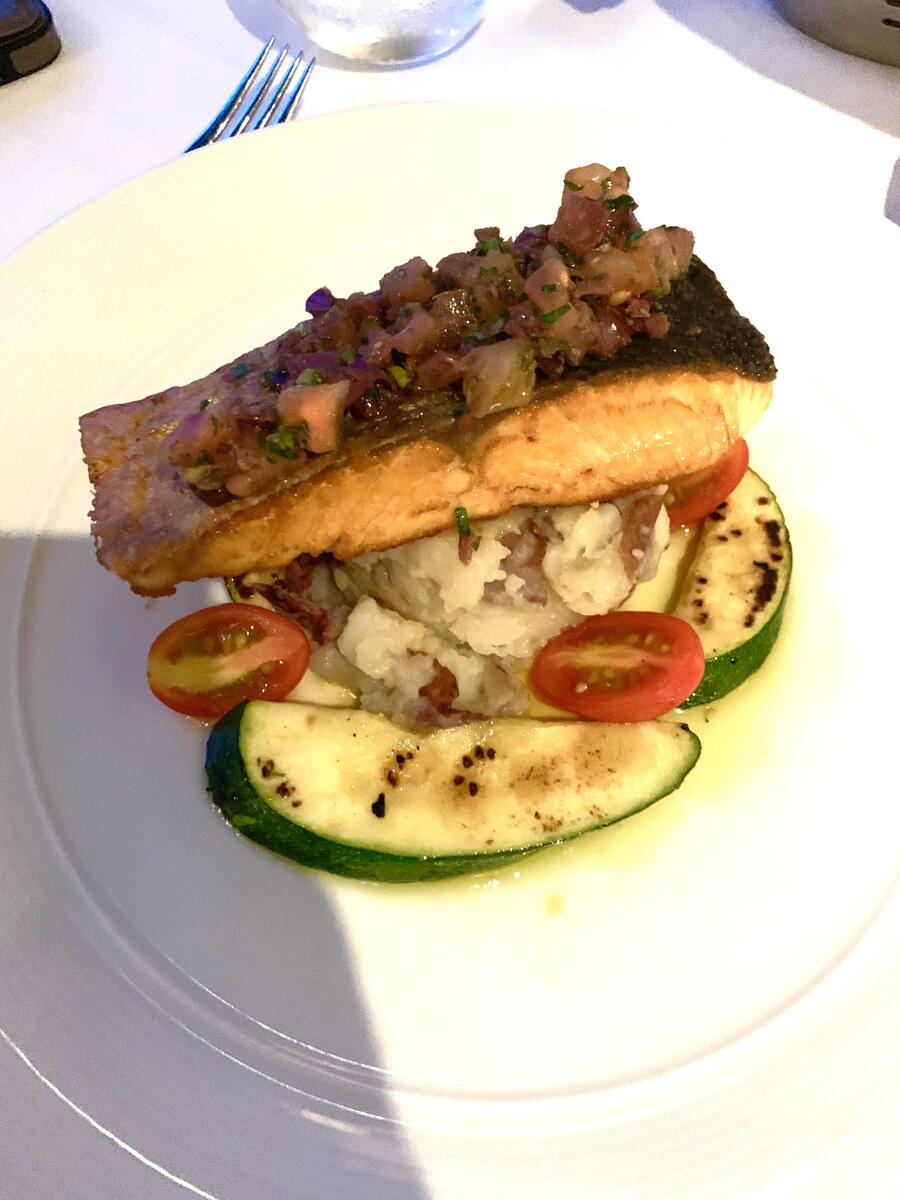 1. Main dining rooms on Celebrity's Apex
It all started with this three-night cruise on Celebrity Apex. Every place that RAS and I dined was fantastic, even though we didn't have time to try any specialty dining venues. The main dining rooms – Cosmopolitan, Normandie, Cyprus and Tuscan – essentially offer the same items but with a few differences representative of their setting. For instance, Cyprus served up some terrific Greek-themed dishes. I'll try more of Celebrity's food on my next cruise with them.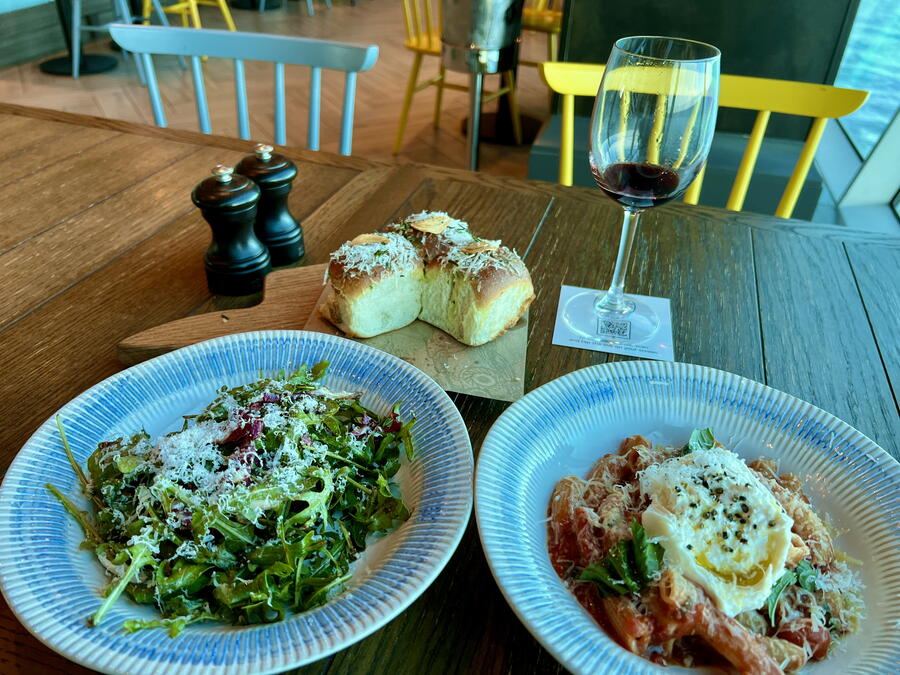 2. Jamie's Italian on Royal Caribbean's Navigator of the Seas
This was one of two cruises where I tried to find the silver lining amidst mediocre meals. I could maybe blame it on a severely understaffed ship. But the only truly exceptional cuisine that I enjoyed was a lunch at Jamie's Italian, a rustic Tuscany venue from British celebrity chef Jamie Oliver. Penne pomodoro with burrata, arugula and parmesan salad, ultimate garlic bread and a couple of glasses of chianti classico were a delectable repast that kept me full well past dinner time that day.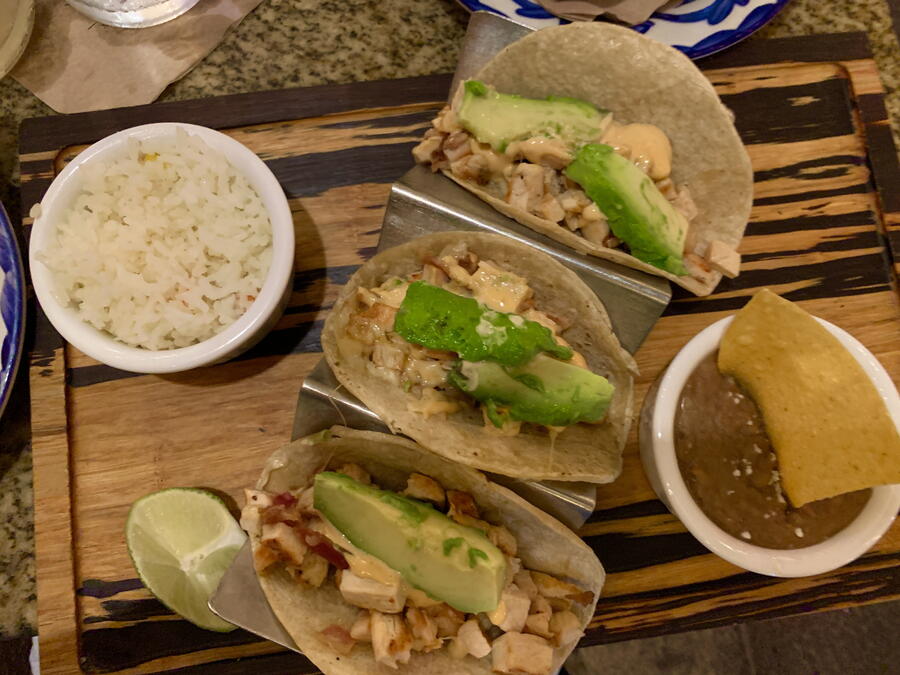 3 Specialty dining on MSC's Seashore
Here was the second cruise where the food was lacking mostly in quality, which I learned on the first day, in both the main dining room and buffet.  Luckily, I splurged and bought a four-meal specialty dining package on MSC Seashore. This included Ocean Cay seafood, Butcher's Cut steakhouse, Kaito Teppanyaki and Hola Tacos & Cantina. All of these were wonderful in their own ways, so that's why I couldn't choose a favorite. I highly recommend choosing this option if you go on MSC.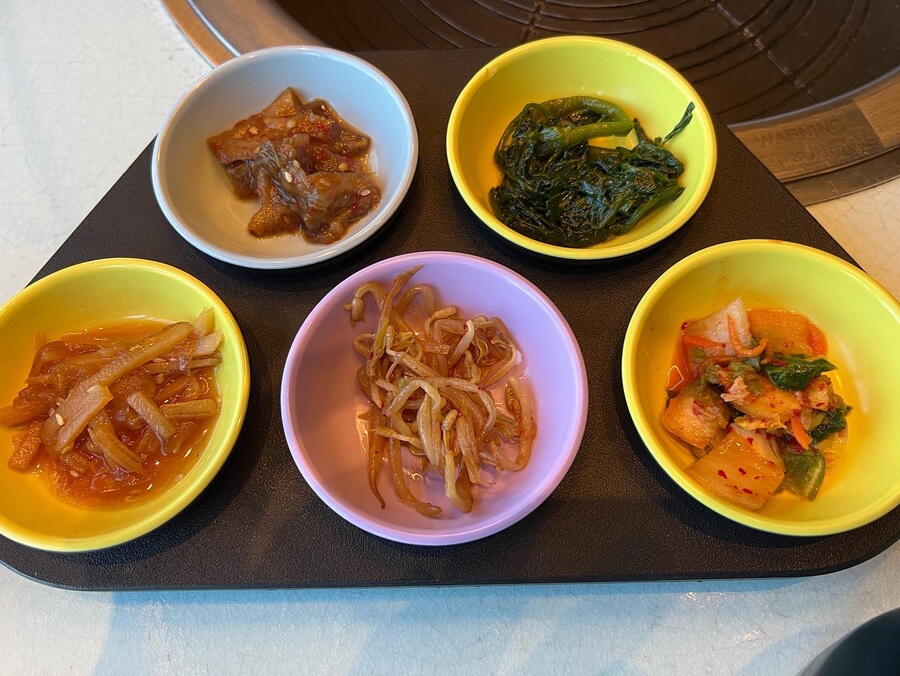 4. Gunbae on Virgin Voyages' Scarlet Lady
Admittedly, just about everything onboard Virgin Voyages was a feast for the senses, even in The Galley food hall.  There are no distinctions between main dining and specialty dining, which makes for a welcome change.  While all the venues exceeded my expectations, the one that was most unique and enjoyable was Gunbae, a Korean barbecue with communal tables and soju drinking games.  The meal offered just the right amount of savory, sweet, spicy and umami.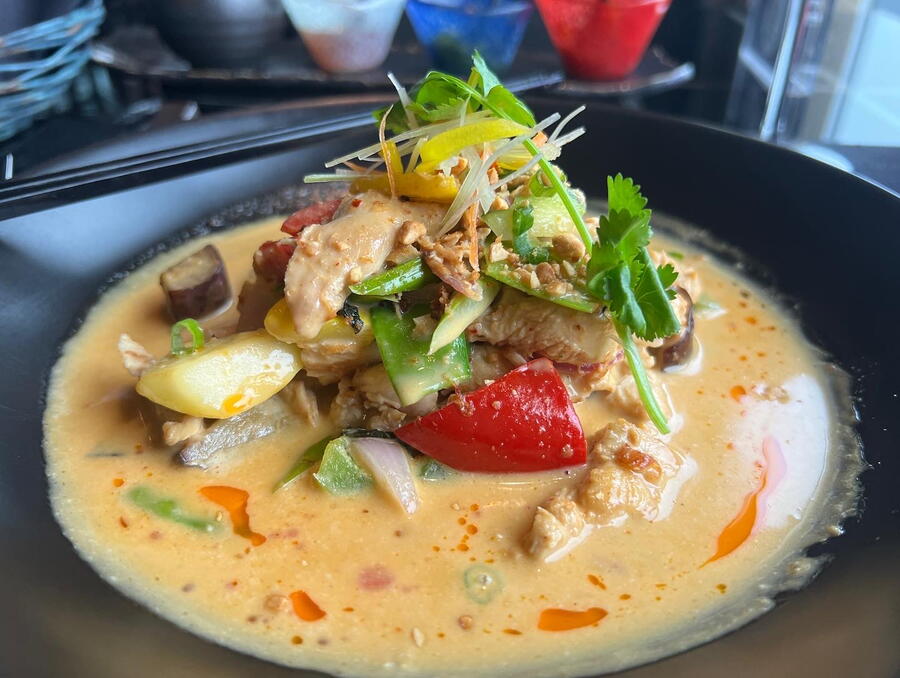 5. Tamarind on Holland America's Koningsdam
Various sources – fellow travel advisors, cruise websites and articles – informed me that Holland's food was inconsistent. I tried to go in with an open mind, and I am glad I did. Like Apex and Scarlet Lady, I didn't have a bad meal on Koningsdam. Having credit for two specialty meals, I decided to choose one more on my own and went with Tamarind, an elegant pan-Asian venue with excellent spring rolls, panang red curry coconut chicken and mango posset (macaron, passion fruit jelly and mango sorbet).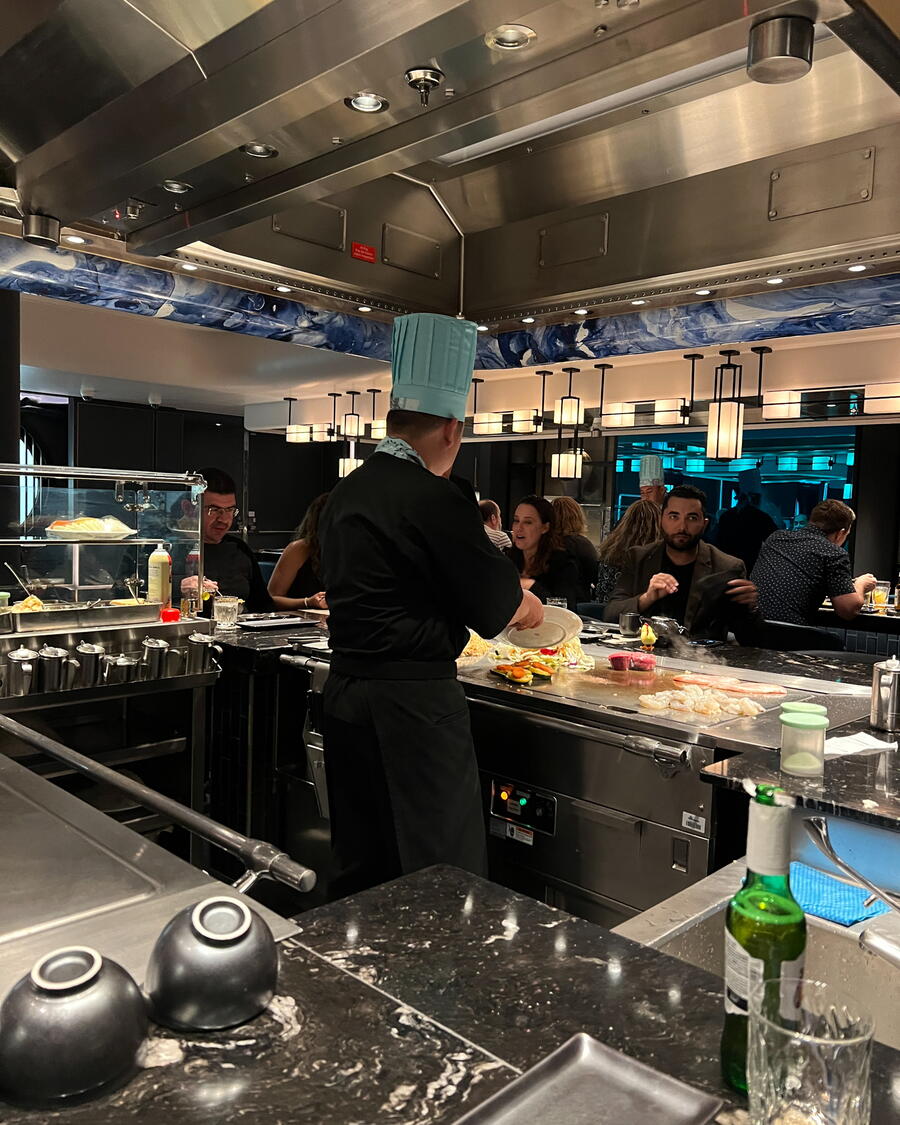 6. Hasuki on Norwegian's Prima
Because my Cruise Planners' convention roommate was kind to invite me to this place, I got to experience this specialty restaurant on Prima. I certainly enjoyed the main dining room Hudson's and the food hall Indulge. But Hasuki's food was fresh and tasty – I enjoyed chicken and steak, along with sushi, salad, miso soup and an ice cream and cookie dessert that I couldn't even touch. Naturally, as with any teppanyaki venue, you also get energetic knife-flipping entertainment with your chef.
------------------
I was just mentioned on the website Feedspot as one of the Top 20 wellness travel blogs. It's a great honor! Please check it out here.