As I've done with every cruise I've sailed, I separate the ship experience from the culinary experience.  That's just part of what I do and essentially who I am as a travel advisor and writer/blogger.
But in this instance with Norwegian Prima, I couldn't enjoy much of the food venues. That's because of a few problems with my reservation as well as checking my bag at the PortMiami terminal.  I won't get into those issues, but it did affect how I could make reservations for just about anything on the ship, including the dining. Everything was booked up.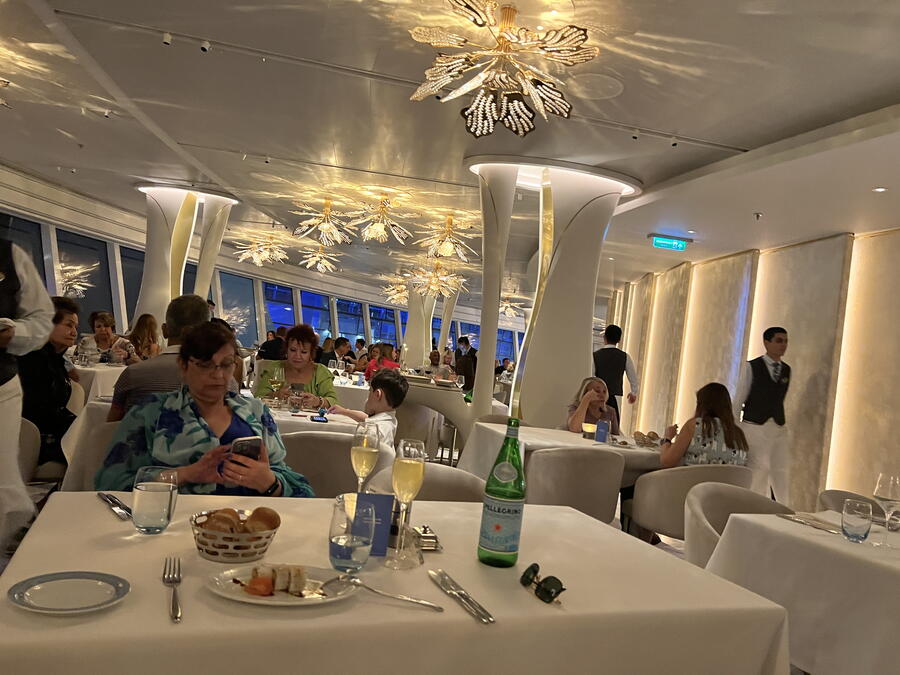 Luckily my friends and my roommate both included me on their specialty dining plans, since they all boarded the ship well before I did.  Unfortunately, since we had one extra person along for the sushi restaurant, Nama (five instead four), the staff didn't allow us to be seated. We ended up in the main dining room. But I did go to the teppanyaki restaurant Hasuki with my roommate and her friends, so at least there was one specialty place I visited.
To be honest, there were too many venues to try on a short three-night cruise. Even if we had access to all the restaurants, we wouldn't have gotten to them all. Hopefully, I'll try more specialty places when RAS and I go on Norwegian Joy in February to the Mexican Riviera.
So here, I'll simply review where I did go on Norwegian Prima – the main dining room Hudson's, the buffet Surfside Café and Grill, the food hall Indulge. the sports bar and grill, the Local, and Hasuki.
Surfside Café and Grill
Prima's buffet was relatively small compared to those on other ships I've seen. Partly for that reason, I only had one meal there – a pizza, salad and iced tea.  The food selection wasn't anything exceptional, and if I gauged the crowd by this lunch alone, it would have been difficult to get a meal without waiting in line each time. Besides, when their other complimentary dining options seemed better, I went for those instead.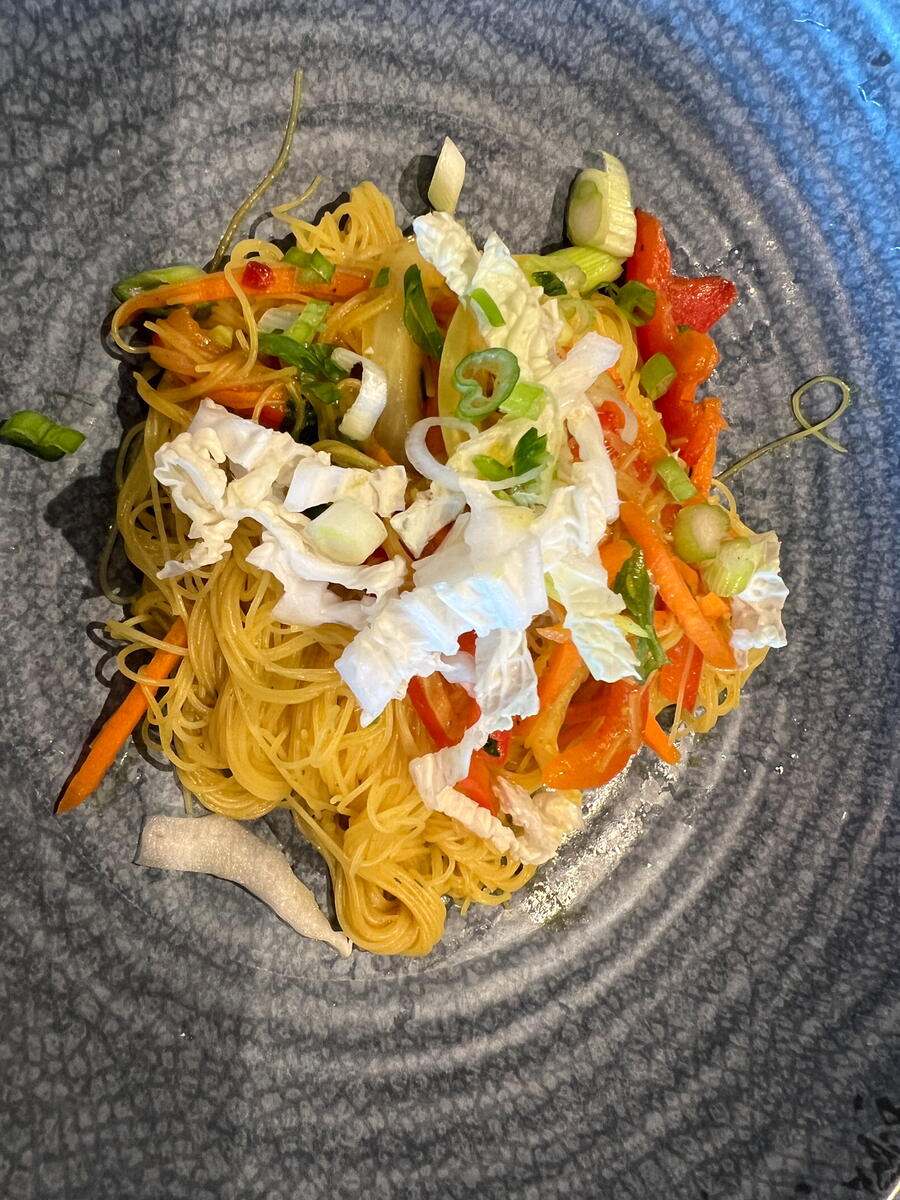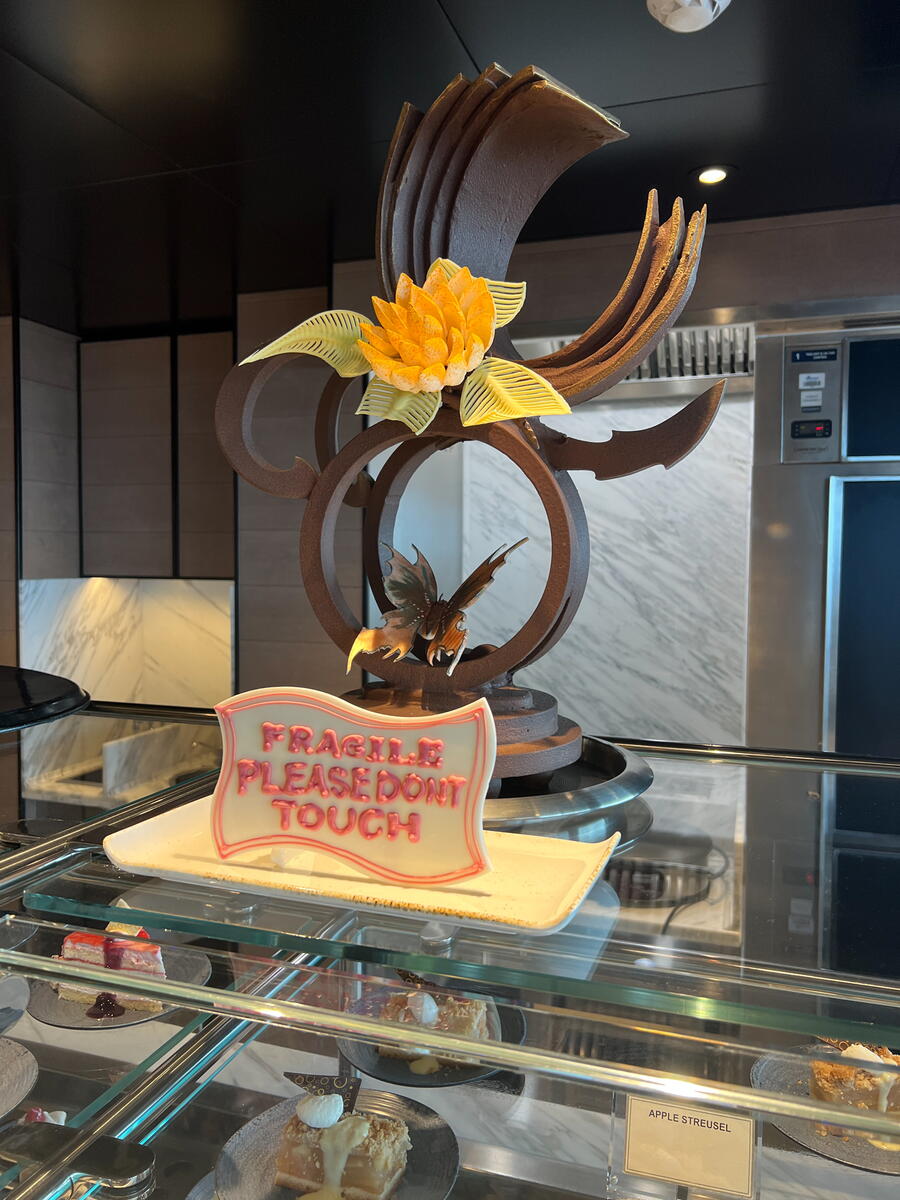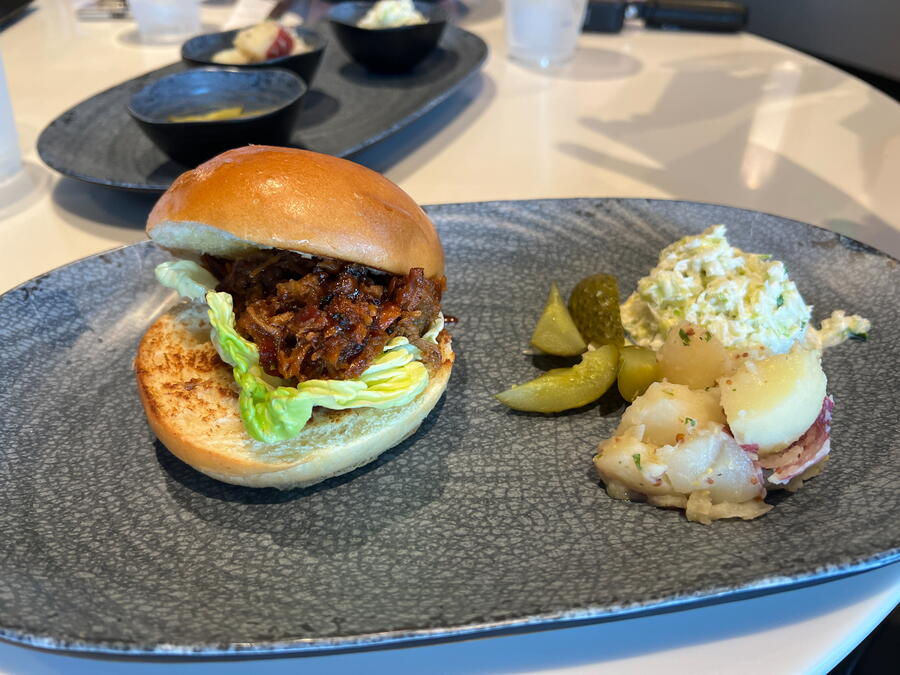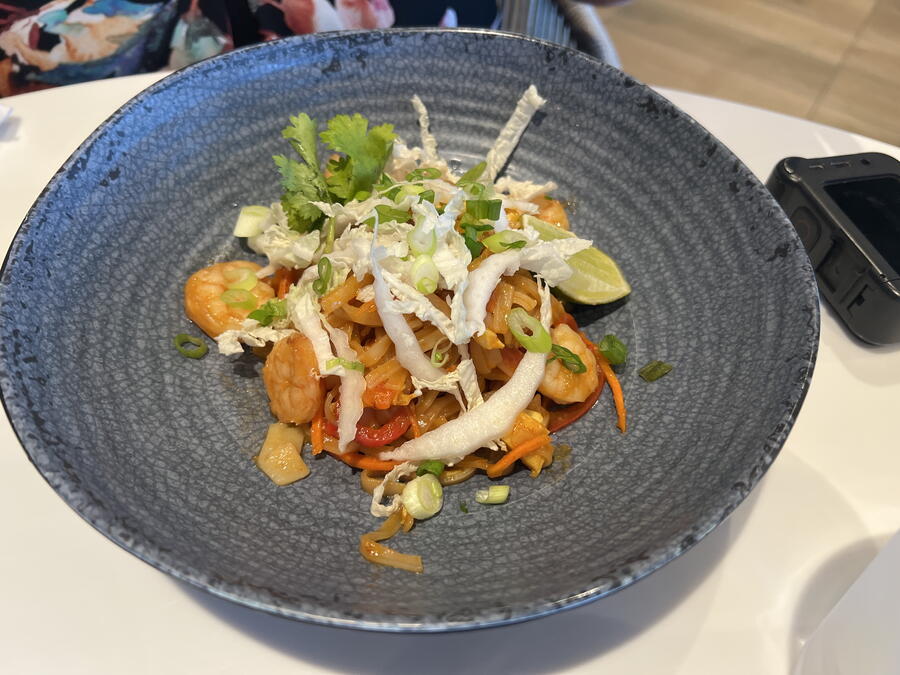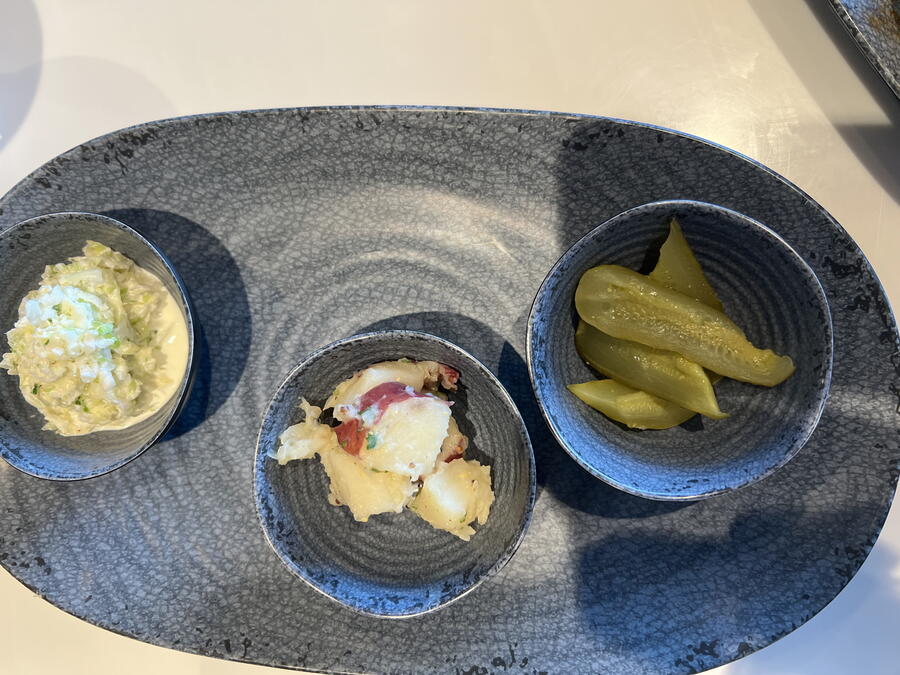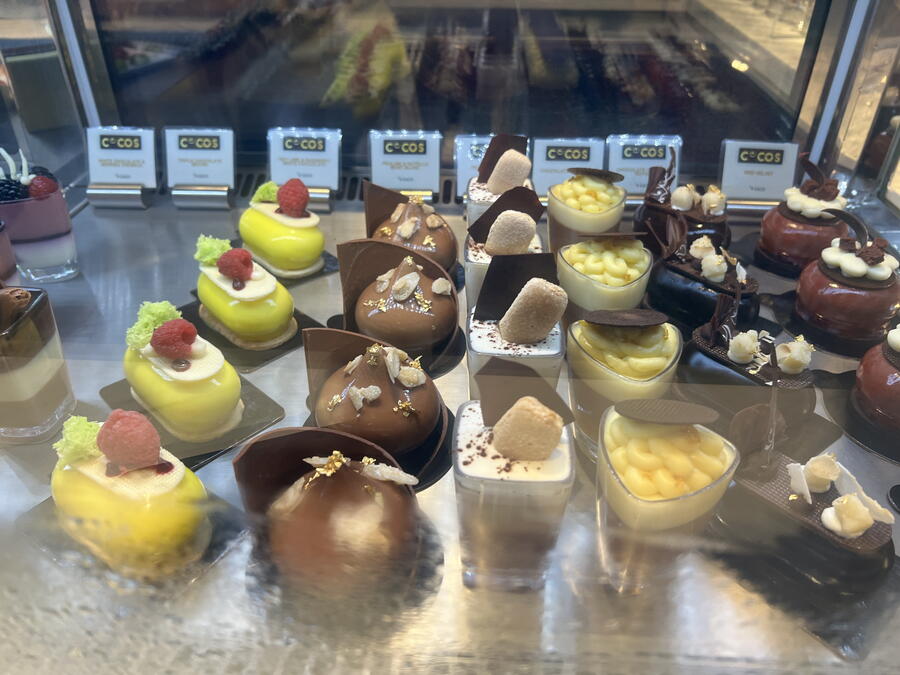 Indulge Food Hall
Taking a cue from Virgin Voyages, Norwegian offers the food hall concept with Indulge.  Here you can get everything from Mexican to Texas BBQ to Indian, all in a breezy, tropical resort setting. Just about everything here is included, except for the ultra-decadent desserts at Coco's, which are available for a small surcharge.  Since we appreciated the quieter atmosphere and (likely) better food, we preferred having breakfast here.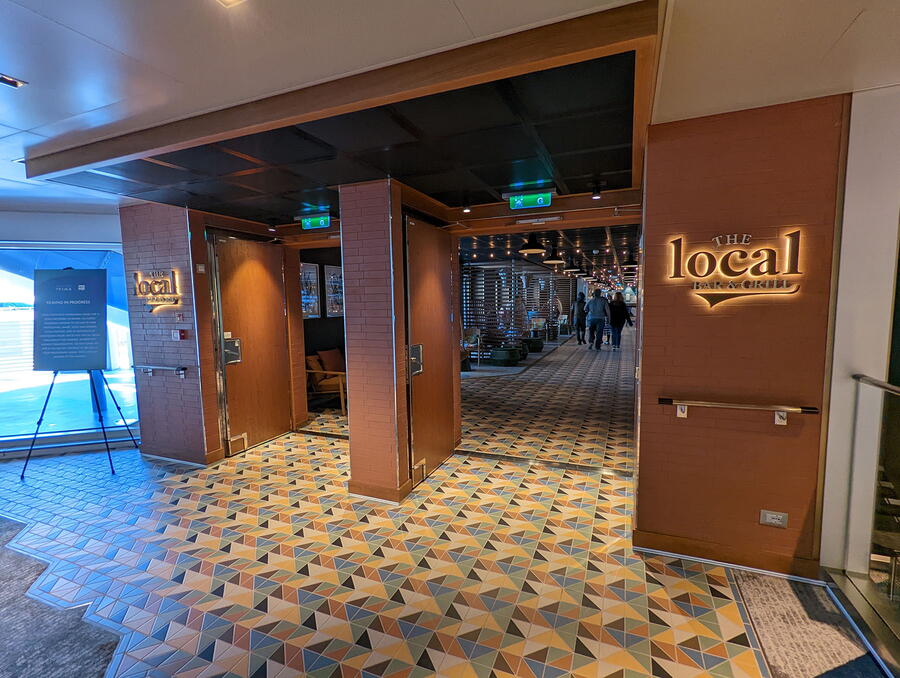 The Local
Another included venue on Prima is the sports bar The Local. It's in two parts – a brightly colored bar and an indoor/outdoor restaurant, with just several screens to show games and an inexplicably large open area (a dance floor, perhaps?).   The fare consists of bar food favorites like starters, sandwiches and flatbreads. Just a word of warning – sitting outside means you'll have to endure the occasional screams of people hurtling down the ten-story Drop slide.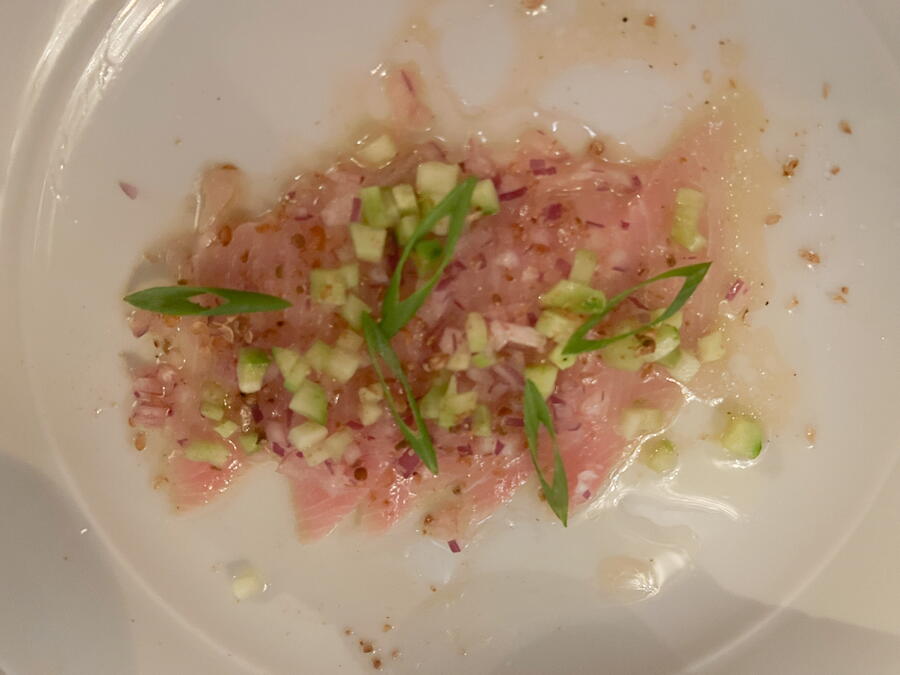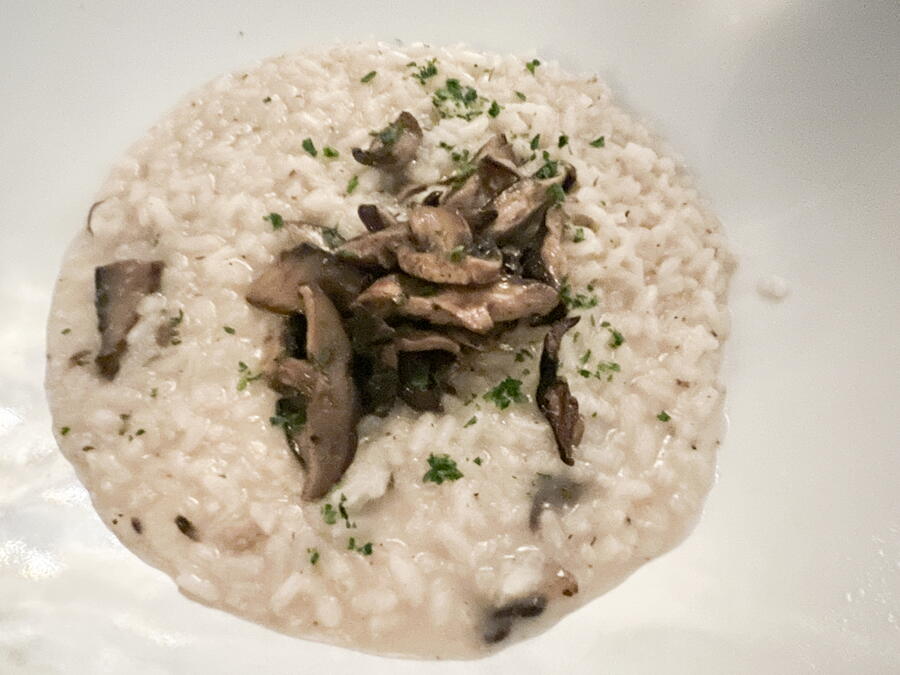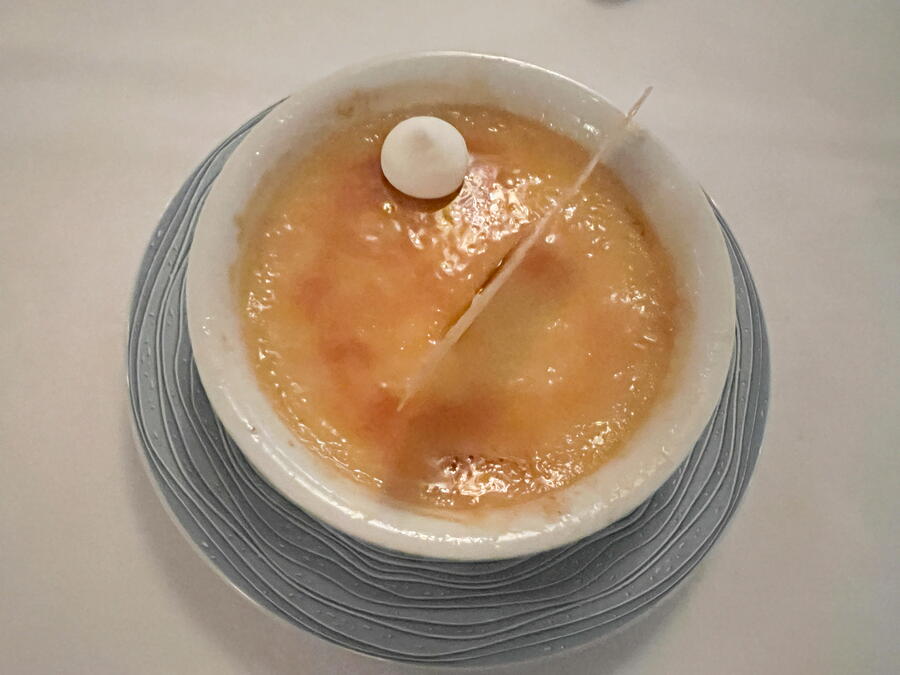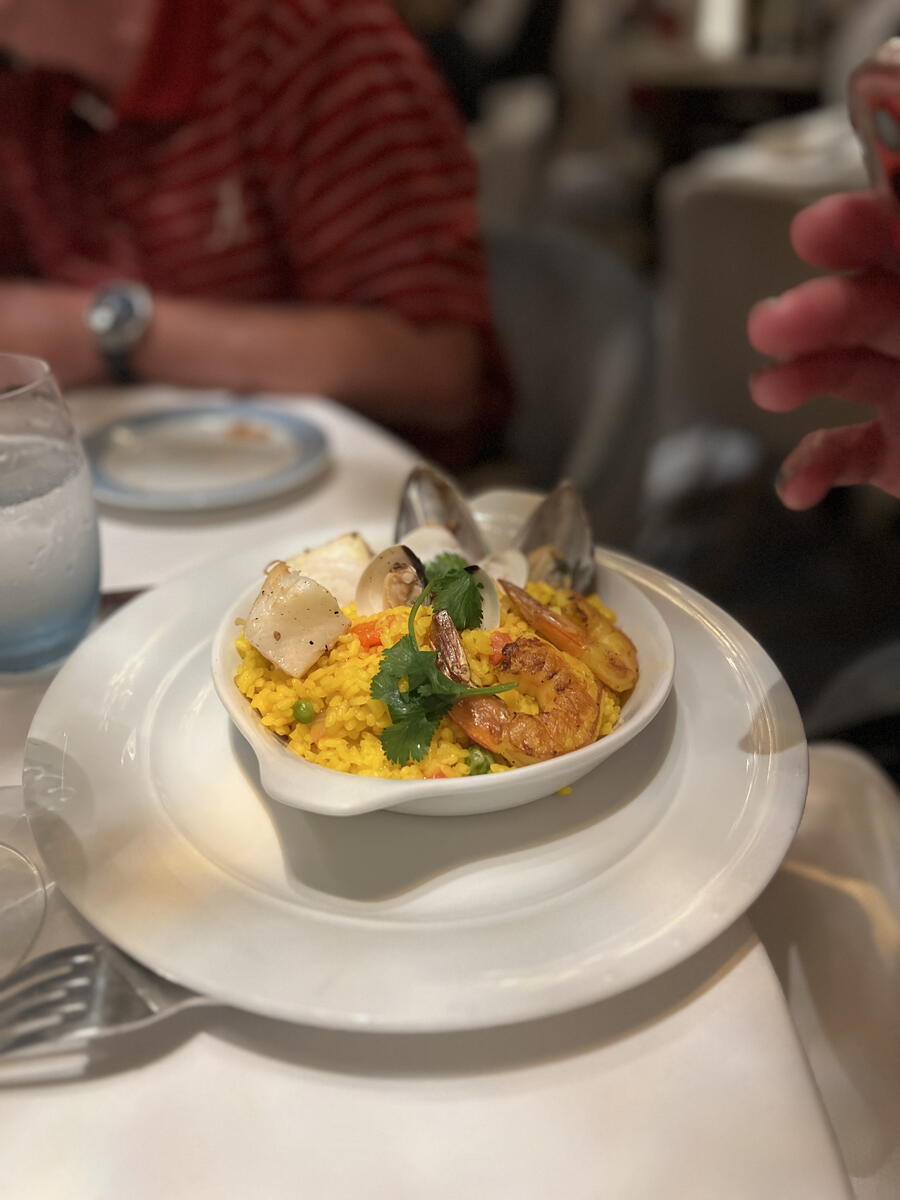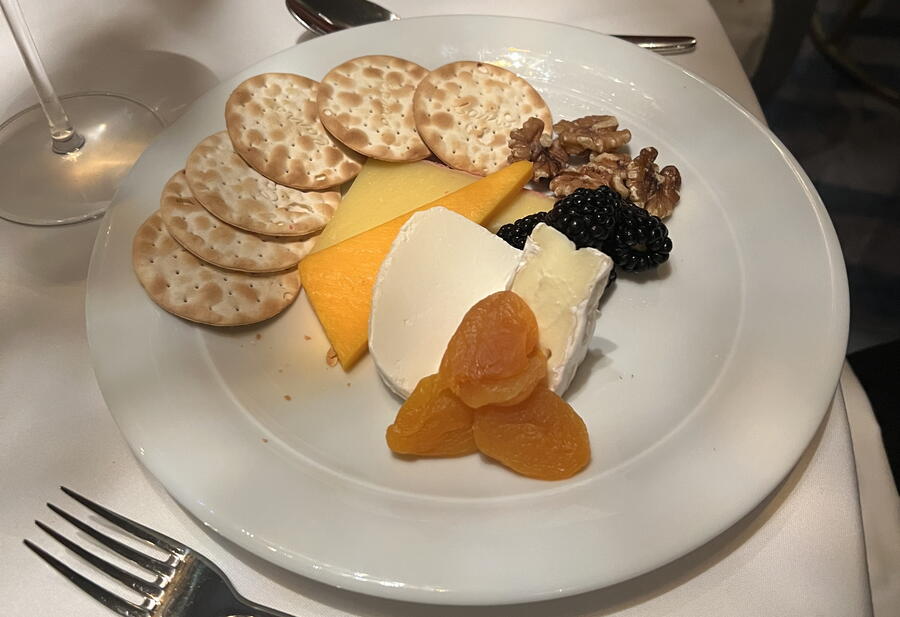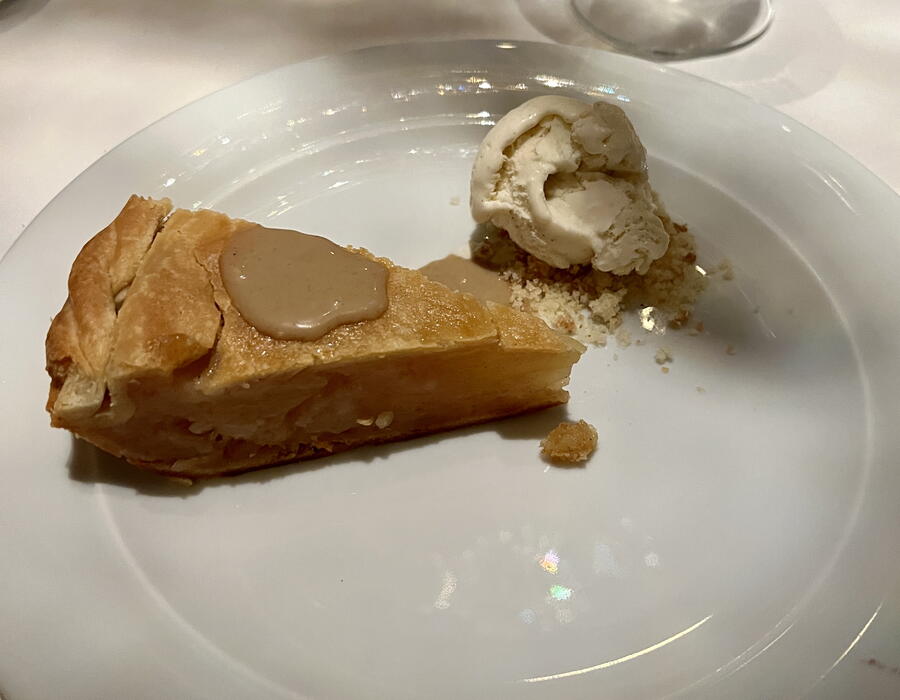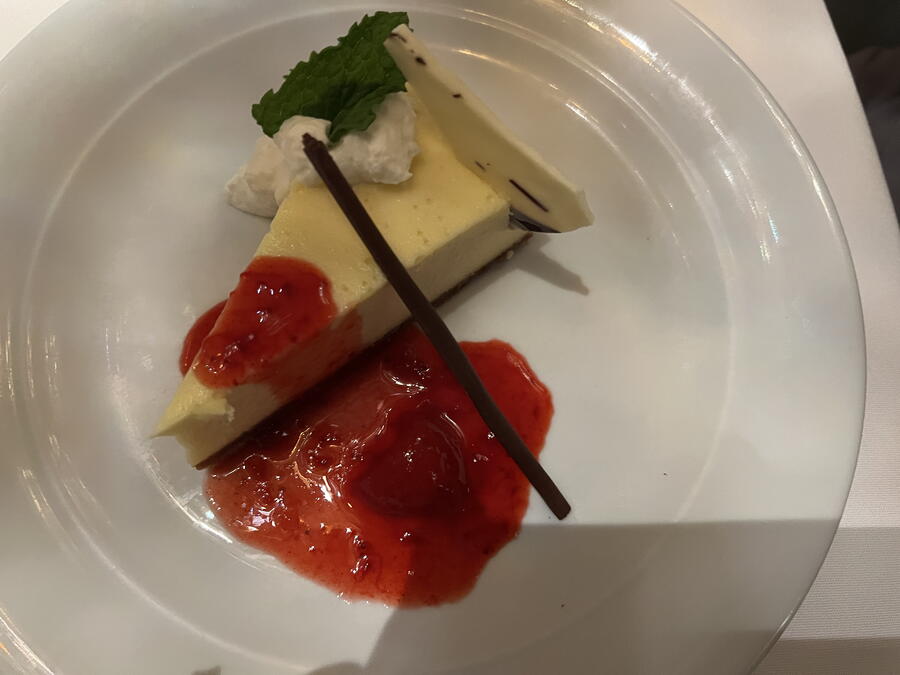 Hudson's
Nearly all main dining rooms on other cruise ships lack one thing. While grand in scope, they often don't take advantage of the readily available ocean views.   I can't say that about Hudson's, which is constructed with sea vistas for every diner.  Another difference: the menu doesn't change for the entirety of the cruise, so you can try entrees that you see each night on some other night. It's also very straightforward but high quality. The seafood is a standout.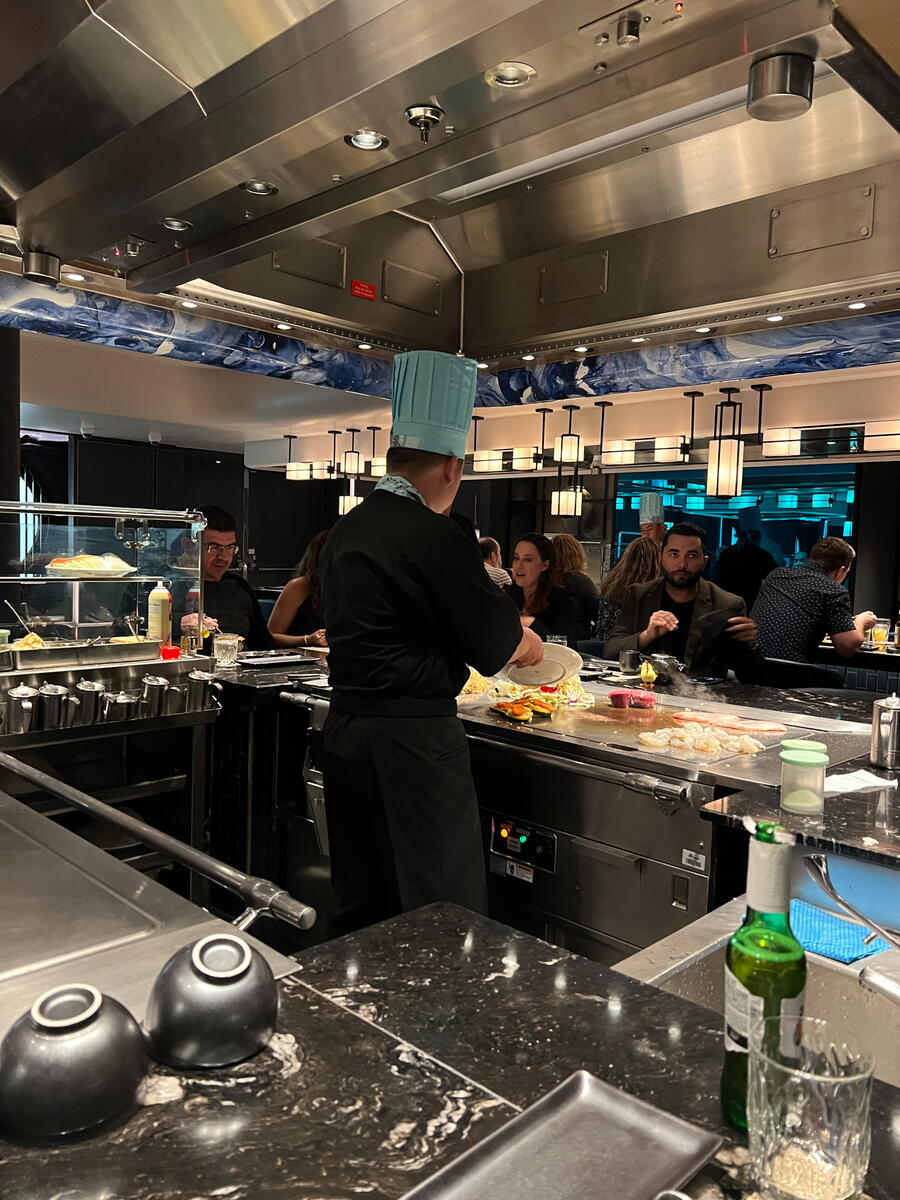 Hasuki
My only specialty dining experience was at this teppanyaki restaurant. Truly, you can't go wrong with these places, which serve Japanese-style meats and seafood at a table surrounding a large grill, along with starters that nearly get you full before your entrée is served.  As always, the enjoyment you have is in direct proportion to how animated your chef is. Ours was a complete hoot. He kept us both laughing and stuffed with food.