Continuing from yesterday's entry, here are days two and three of my culinary focus on Royal Caribbean's Navigator of the Seas. For day two, I had one meh breakfast, one fantastic lunch, and a non-existent dinner.  It was a sea day, so I had plenty of time to figure out my meal options.  On the next day, it was a very mixed bag.
I had already made reservations for lunch at one of the four specialty restaurants, Jamie's Italian, not knowing that the ship was going to be one-quarter occupied and that I probably could have walked in without one.  Also, I knew that this meal was going to be far better than anything else I was likely to have during the rest of the cruise.  For that reason, I tried to find the positive in everything else I dined on.
That was going to be difficult.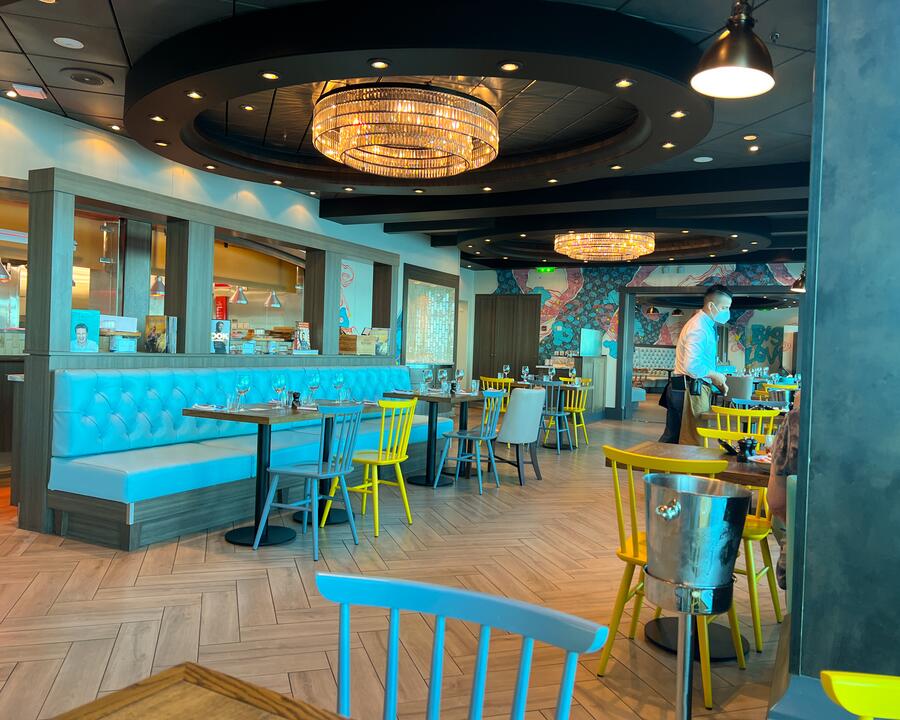 The best meal on the cruise
During my cruise ship vacations, I always try to choose a high-protein breakfast whenever possible. That often means scrambled eggs with bacon, cheese, and something to make it into a sandwich. But just about everything was lukewarm or downright cold.  I didn't even finish my meal because it just stopped being edible.
This obviously paved the way for the lunch at Jamie's Italian, which is British chef Jamie Oliver's restaurant for Royal Caribbean.  I knew that I would have a great meal, and I wasn't disappointed.  In the rustic dining room, which resembled an upscale Tuscan farmhouse kitchen, I sat at a table overlooking the lapping water. My server was just like the ones in the dining room – attentive and friendly but not overly so.  With his suggestions, I ordered an arugula salad with balsamic vinaigrette, "ultimate" garlic bread, pasta pomodoro and tiramisu for dessert.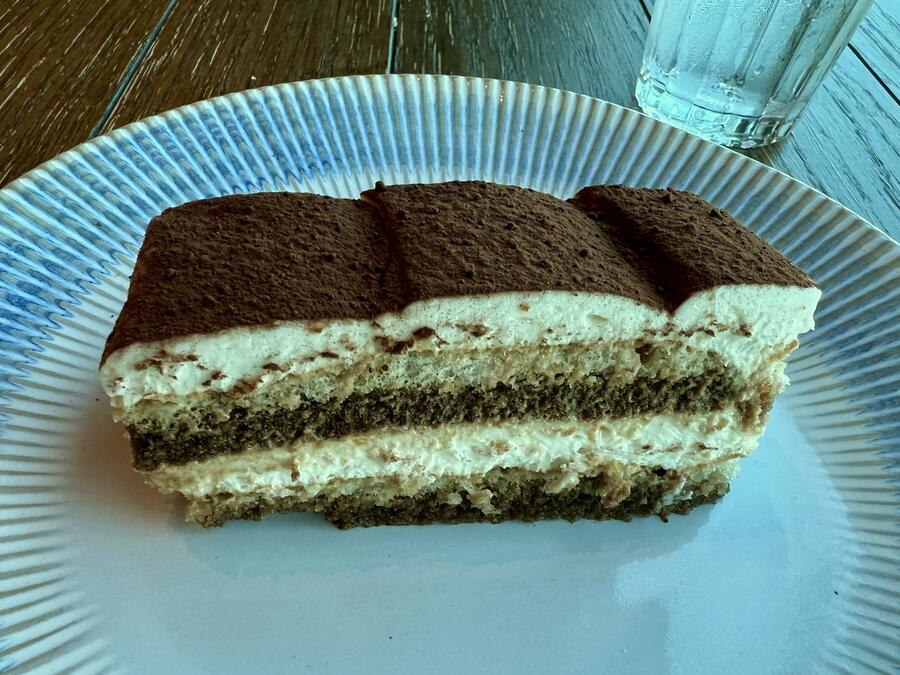 Admittedly, the salad and the tiramisu were good but nothing extraordinary.  But the garlic bread stood out, mainly because the bread was freshly made buttermilk rolls, slathered with herbs, asiago, and generous chunks of minced garlic. The pomodoro could have been like many others I've had before, except for the circle of fresh burrata that topped it off. That certainly turned it into a creamy delight that I wouldn't have expected for this standard pasta dish.
With the substance of this meal, I didn't have dinner that night, unless you count a banana as a full meal.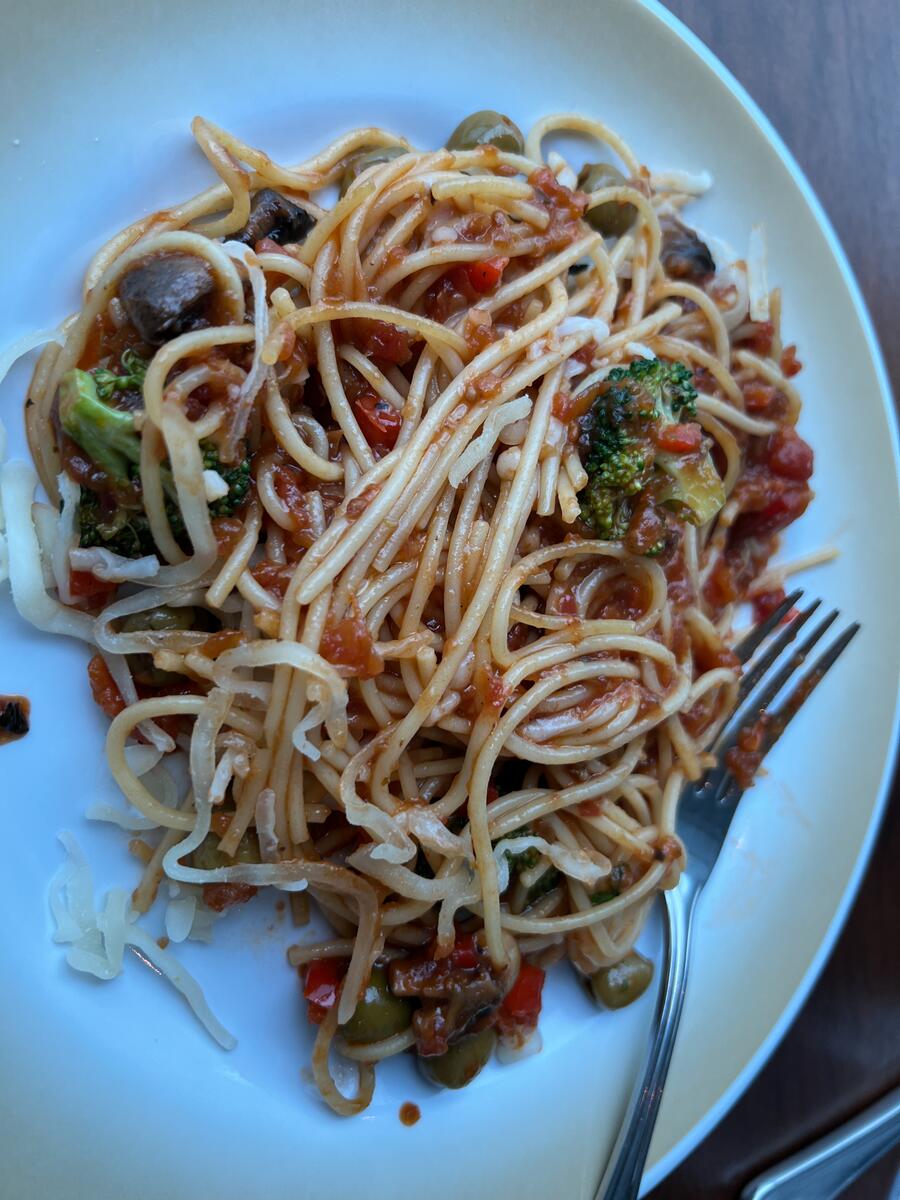 Back to the ordinary and not so great
For day 3, I'll just go straight to lunch and dinner.  To be truthful, I cannot remember what I had for breakfast that day.  But I might as well have forgotten lunch too, because I had a made to order vegetarian marinara pasta that was mushy and flavorless.  It wasn't anywhere near the same level that I had for lunch the previous day.  I regretted not having something in Avalon on Catalina Island, but I thought just having lunch onboard would be quick and convenient.  Bad move.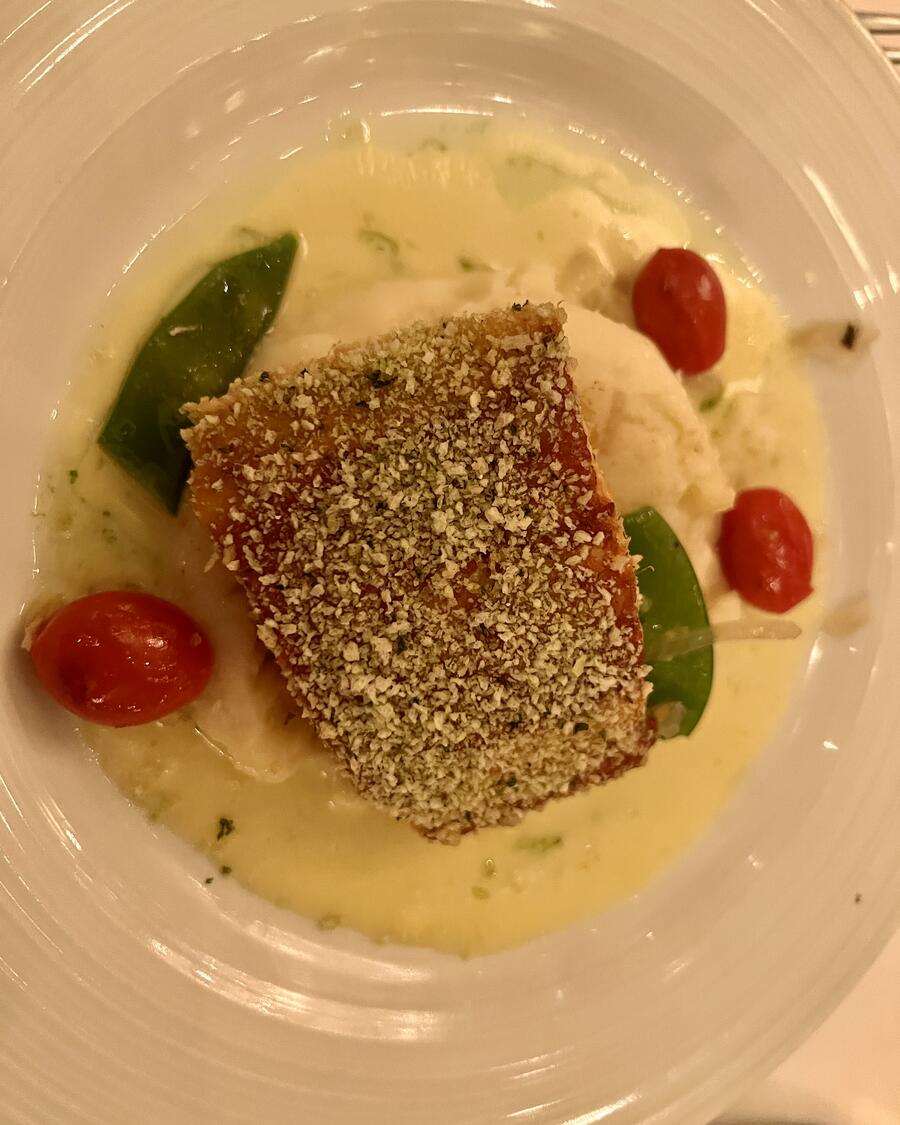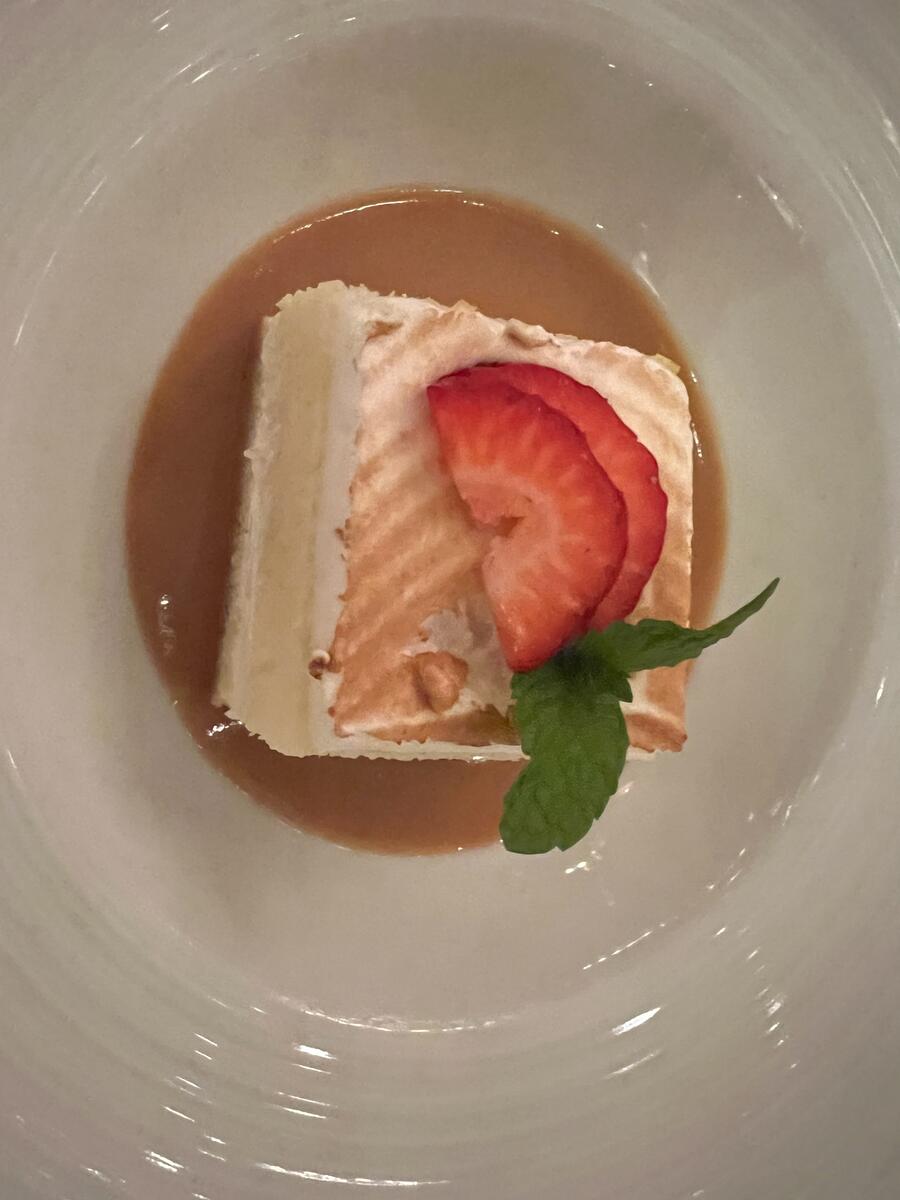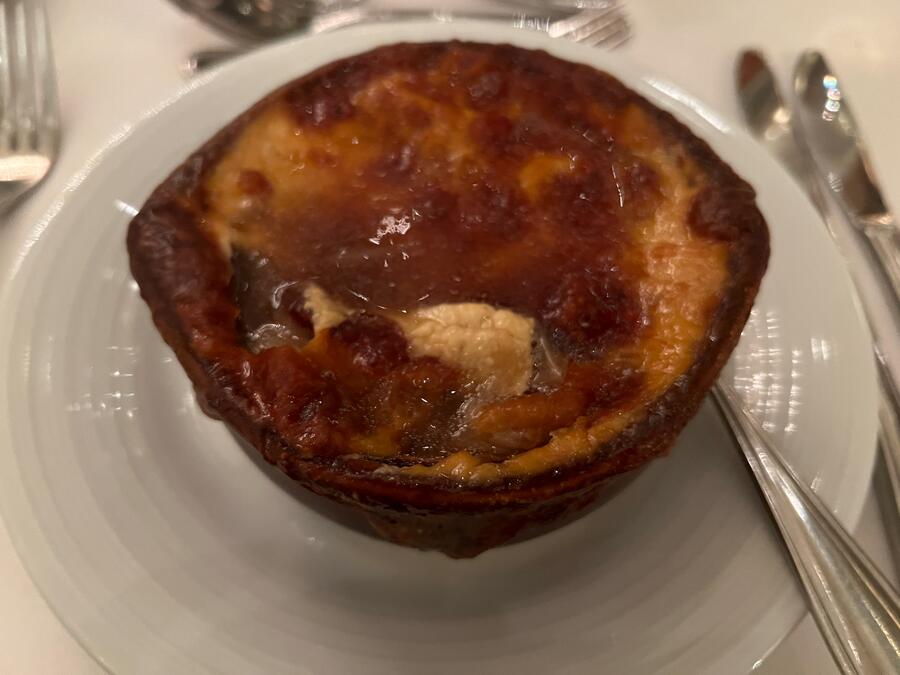 At least with dinner, I got to enjoy a tasty herb-encrusted salmon with mashed celery root, vegetables, and a Dijon cream sauce, along with a dulce de leche cake.  Each of those was flavorful.  But my French onion soup, one of my very favorite kinds, was sabotaged with a hard, rubbery cheese topping and an overly salty broth.
I'm sure that Royal Caribbean is still working out a lot of the issues with their food service, so I'm willing to give them a pass.  But it's not something I'd recommend to people who appreciate good culinary offerings and not to foodies.  I'm hoping that my upcoming time on the MSC Seashore will be better.