One of my last two pre-COVID trips in early 2020 was going to Palm Springs.  I was able to travel without the thought of wearing a mask, social distancing, constantly washing my hands and everything else.  In other words, it was travel when we all took little details for granted.
Nineteen months after I traveled here solo, went to the Aerial Tramway and Indian Canyons for awesome hiking, I returned the first night after dropping NLS after college in Los Angeles – the whole purpose of our recent road trip. Not surprisingly, it was a strange feeling to finally achieve that empty nester status but spending it in a place like Palm Springs took some of the bittersweetness away.
RAS and I only had one night here, and I'm glad that we spent it at two quality places for our accommodations and our dinner – Old Ranch Inn and El Patron Taqueria.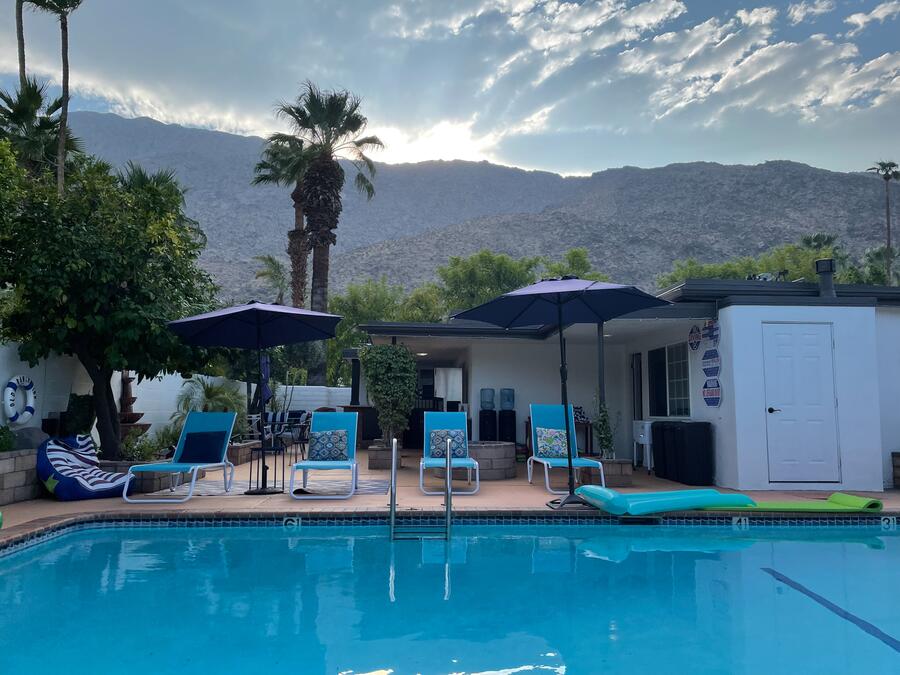 Old Ranch Inn: retro charm
I originally looked at big chain hotels, which is part of my travel advisor perks.  But since none of them had significant discounts, I decided to look elsewhere and discovered there are plenty of smaller independent inns all around town. And there was a bonus – quite a few of them are adults-only, where guests 21 and older are only allowed.
With just eight units, Old Ranch Inn provides an intimate travel retreat.  Most of them have direct access to the pool. While some rooms are larger than others, each has a queen or king bed, private bathroom, and kitchenette.  It's in the Historic Tennis Club neighborhood of Palm Springs, which has one large resort and several smaller ones like Old Ranch Inn.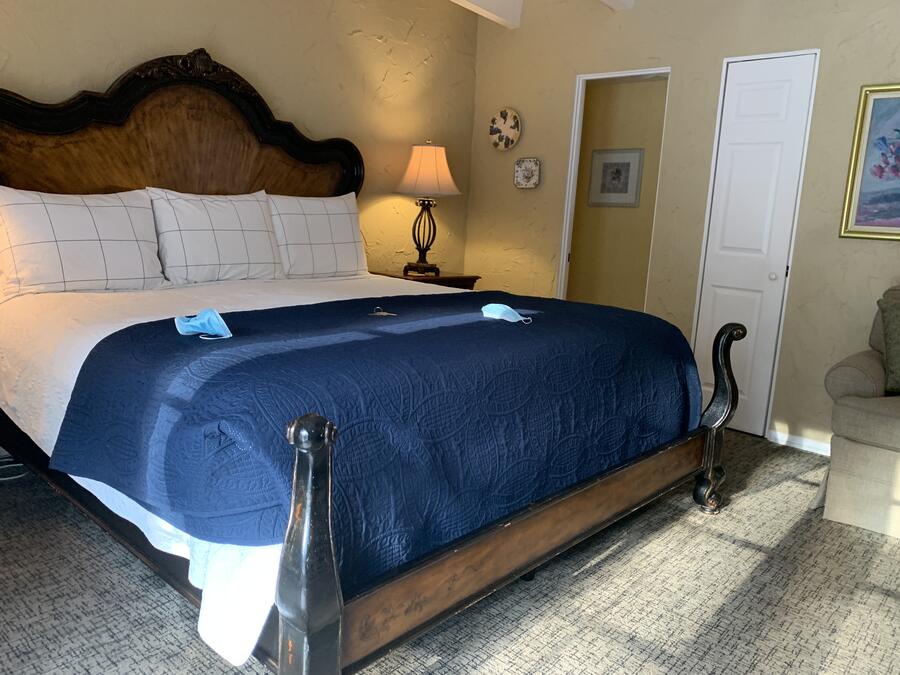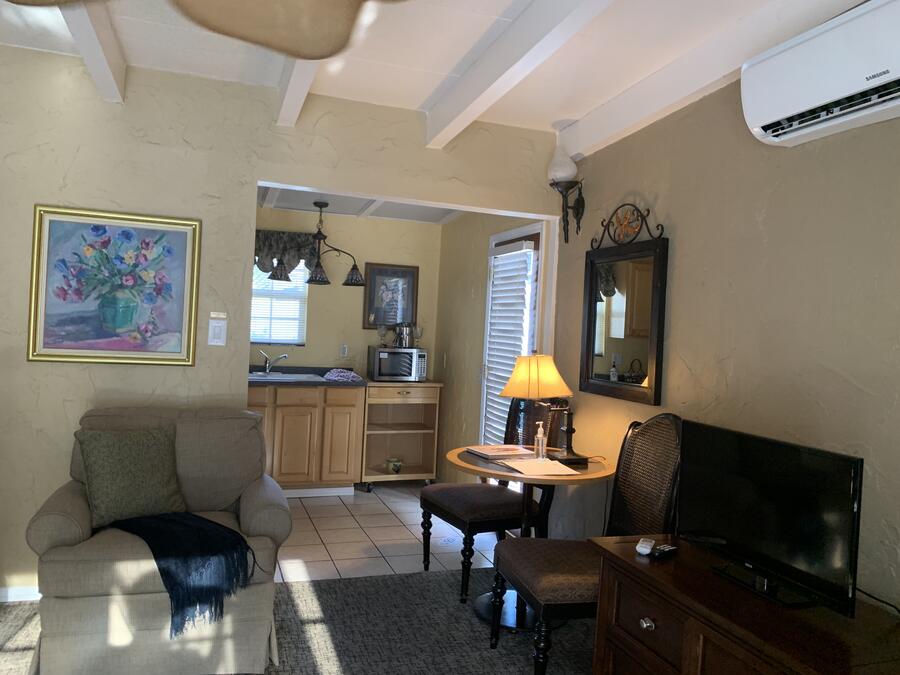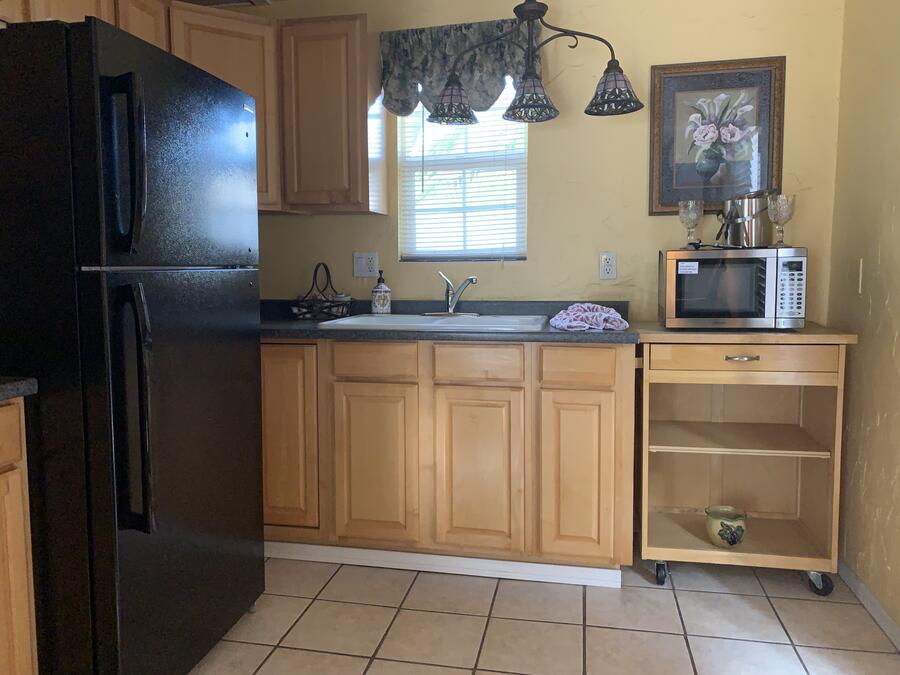 The morning before our stay, while we were still in Los Angeles, I received a text from the inn's owner Jason.  He asked when we would be arriving, and while I thought we would have trouble getting out there because of traffic, we got there about an hour and a half earlier than expected.  Jason said that he would leave the keys to our room in a lock box, so while we unlocked it to get them, we still saw him at the desk. I think he was surprised as we were to be early.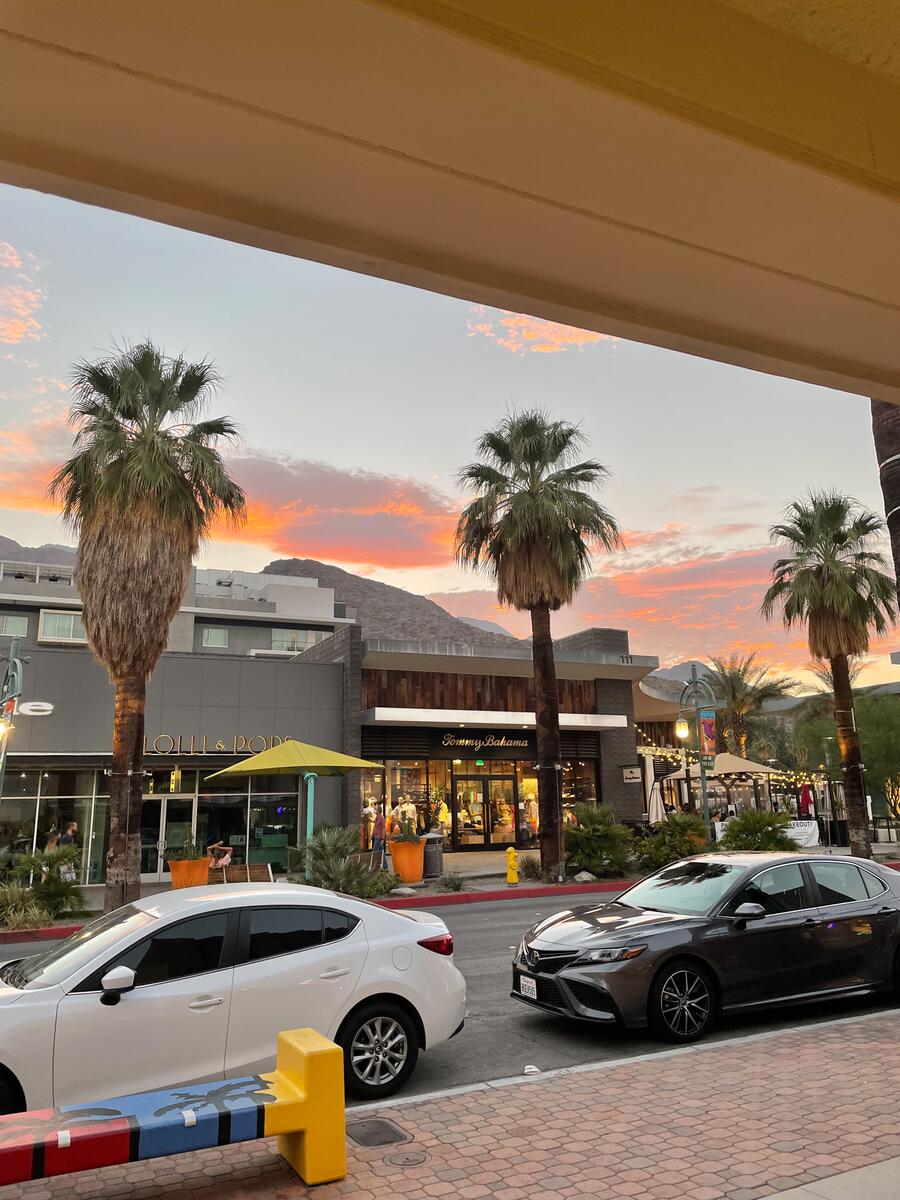 El Patron Taqueria: a desert fiesta
After we rested a bit, RAS and I headed out to Palm Canyon Drive, the town's main street where most of its boutique shops and eateries are.  One of the most popular turned out to be El Patron Taqueria, and since we are almost always in the mood for a margarita, this place was a good fit for our dinner.
With it being late August in Palm Springs, the short three-block walk was more arduous than I could initially take.  Luckily the restaurant's outdoor seating had a generous misting system that instantly decreased the 110+ Fahrenheit temperature by at least 30 degrees.  That absolutely made the dinner experience more tolerable.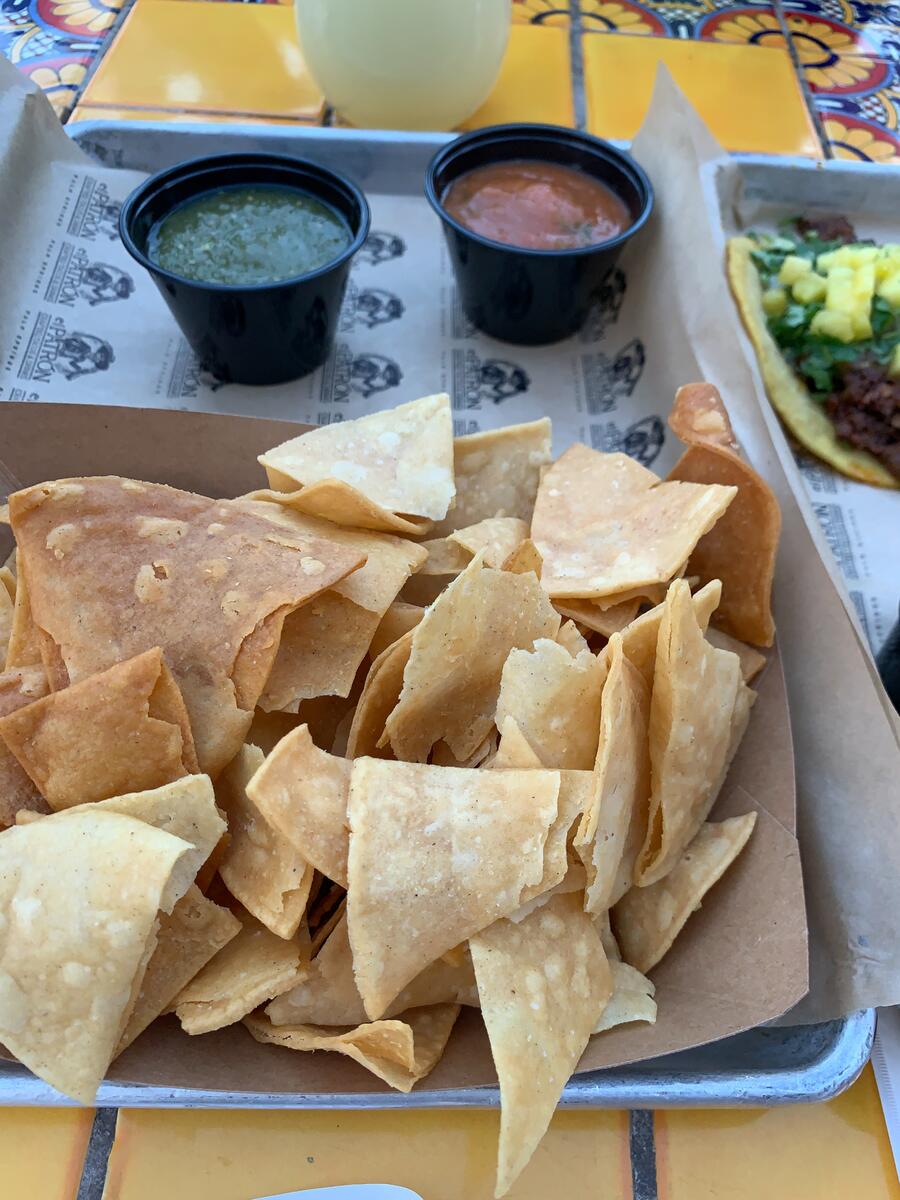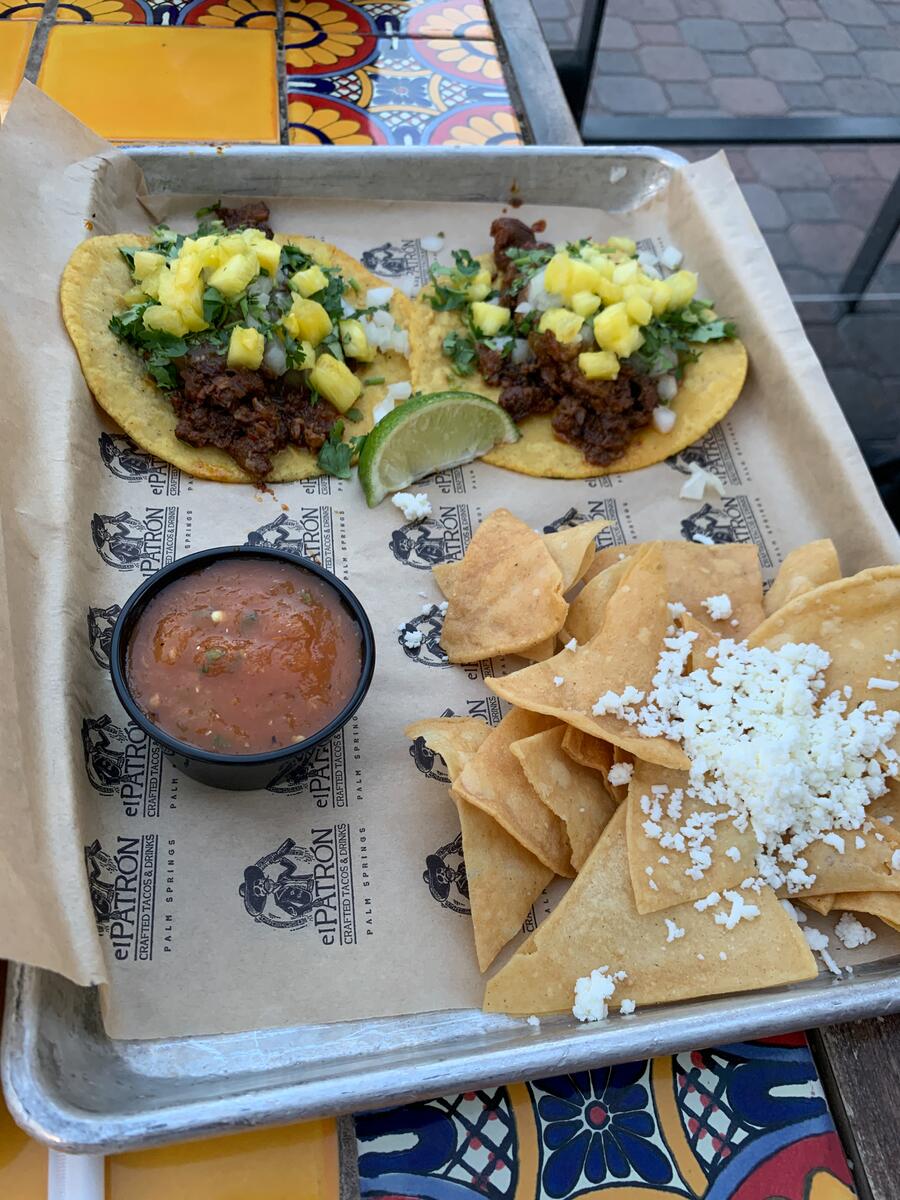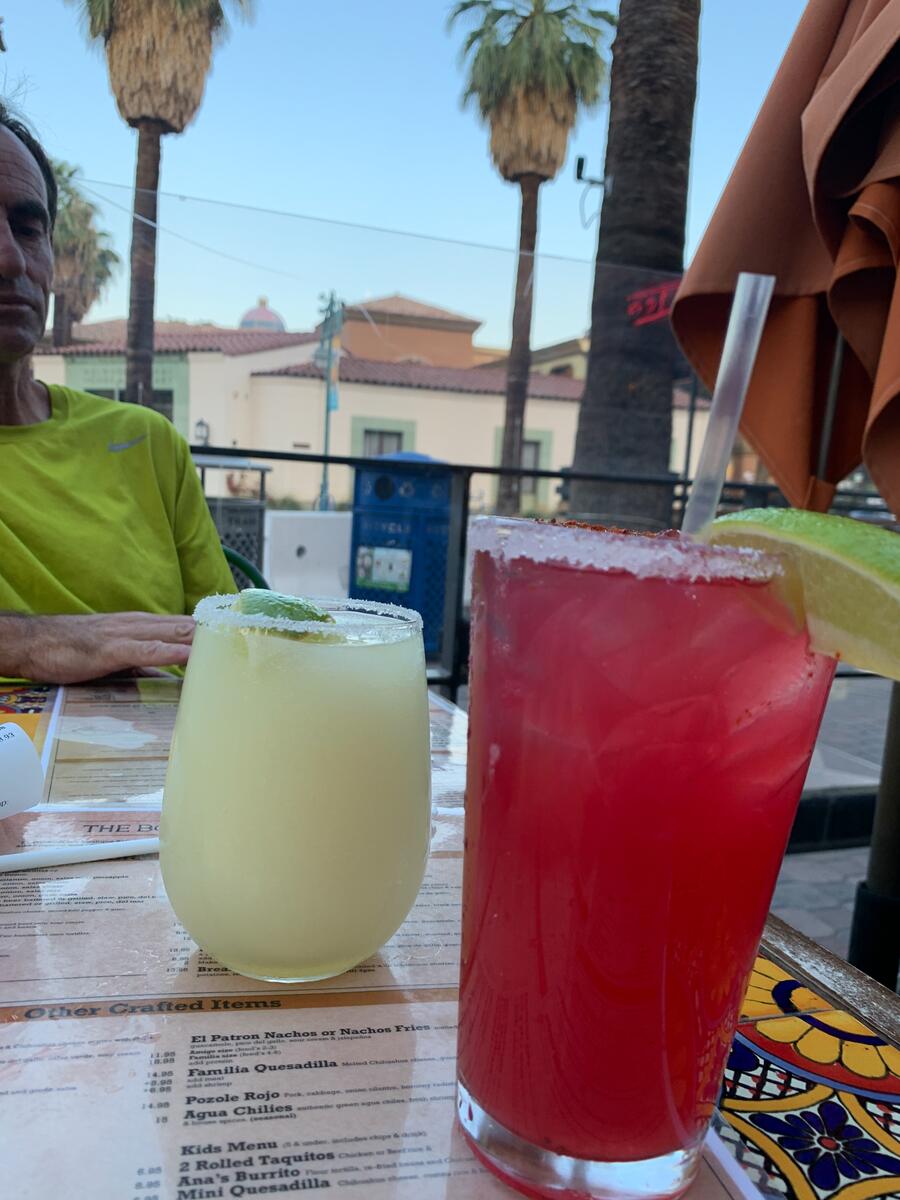 As RAS and I often do, we ordered small, and even more so this time because the excessive heat deadened our appetite.  Our choice was a platter of two carne asada street tacos with chopped onion, cilantro, and pineapple.  I've never had this kind of pairing with a steak taco, but it was bold and tasty option. Along with chips with salsa verde and spicier salsa roja, we enjoyed an on-the-rocks pricky pear margarita (a great drink for the desert) and a blended house.  Normally, I don't like slushy margaritas, but this one was perfect for our setting.
If you're visiting Palm Springs anytime soon, consider staying at Old Ranch Inn and having a marg (or two) at El Patron.  Just try to go when it's a little more temperate…like in the 80s.