After talking about Santa Cruz's Dream Inn last week, this week's post (and the next two) is about Palm Springs.
It's been forever since I've been there.  The last time was when I attended Pomona College in the late 1980's, which puts in the neighborhood of roughly thirty years.  That's about a millennium in terms of cultural change.  So when the opportunity arose to come out to this ever-popular desert destination, I gladly took it.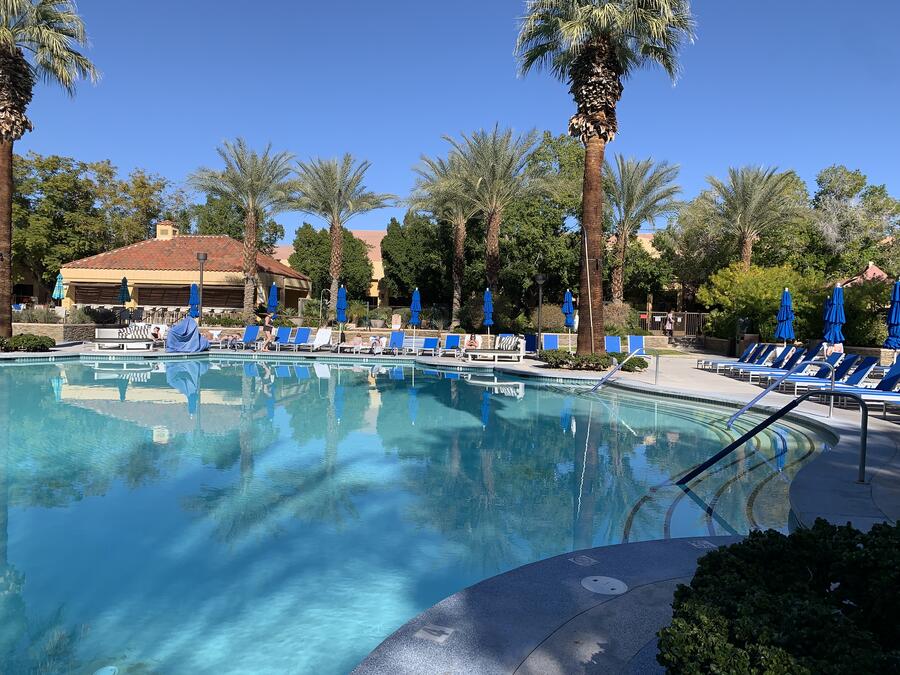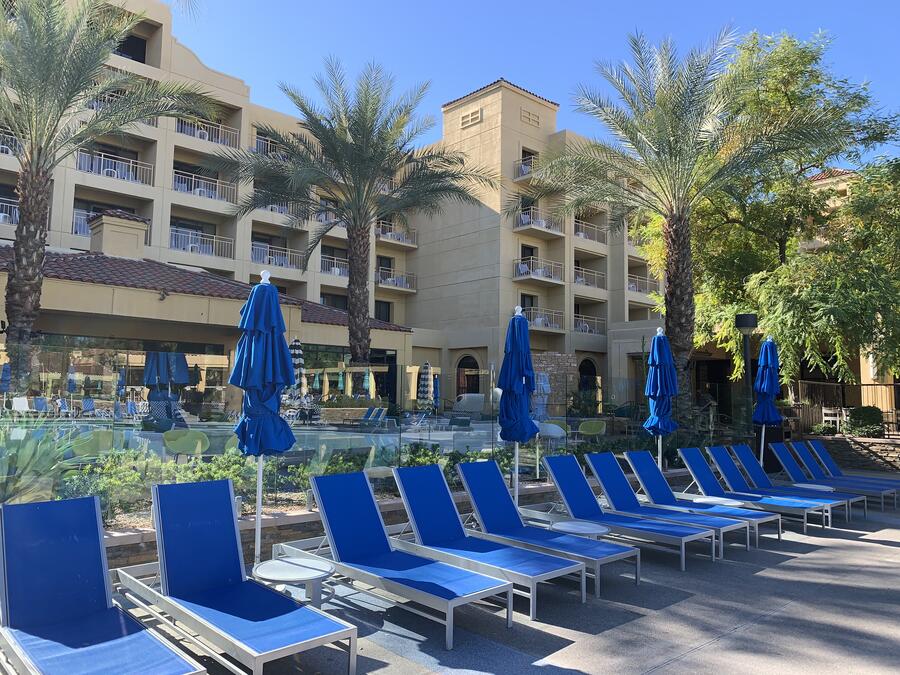 Palm Springs: a retro-hipster destination
The town, once the playground of golden-age Hollywood celebrities, is now a mid-century Mecca.  It's also one of the places for busy Los Angelenos seeking refuge from traffic-choked freeways and constant crowds.  Obviously, that's not characteristic of the entire town, or its surrounding communities like Palm Desert or La Quinta.  But it's become more of that version where high-end travel magazines tout it as the next big thing.
I think this area is also now more known for the Coachella Music Festival every spring, which is further down the valley and not even in Palm Springs.  Now a whole new group of younger people whose grandparents would only visit flock here.
My fleeting memories of Palm Springs in the late 80's consisted of some pseudo-Arabian oasis structures, date palms, massive swimming pools and very boring buildings. On Palm Canyon Drive, the city's main drag, low-rise stores and restaurants dotted each side.  The majority of these business had probably been around since the 1950s or 1960s, but there was hardly charm about them.  They just looked old and tired.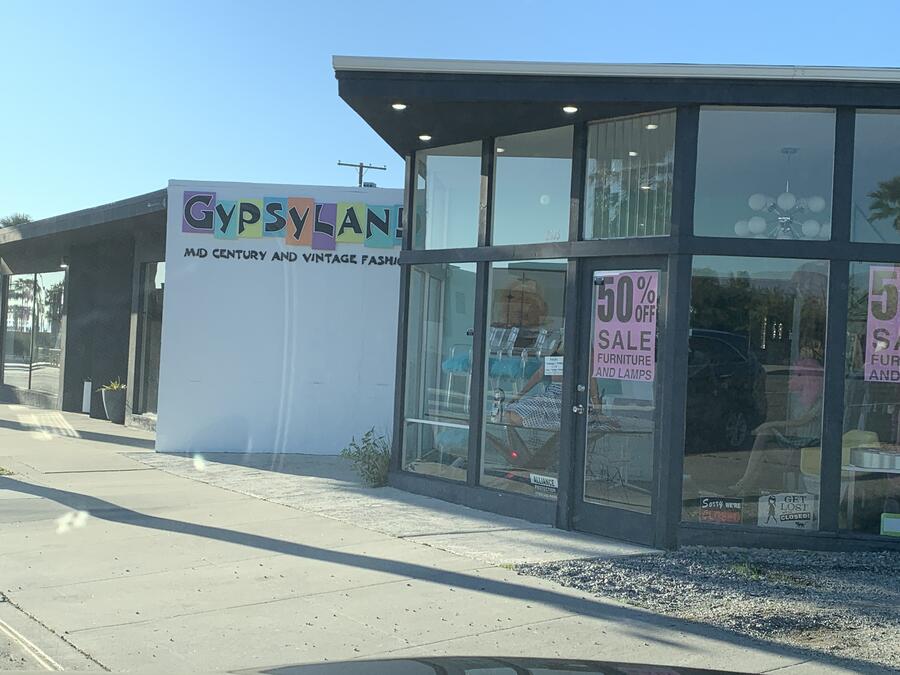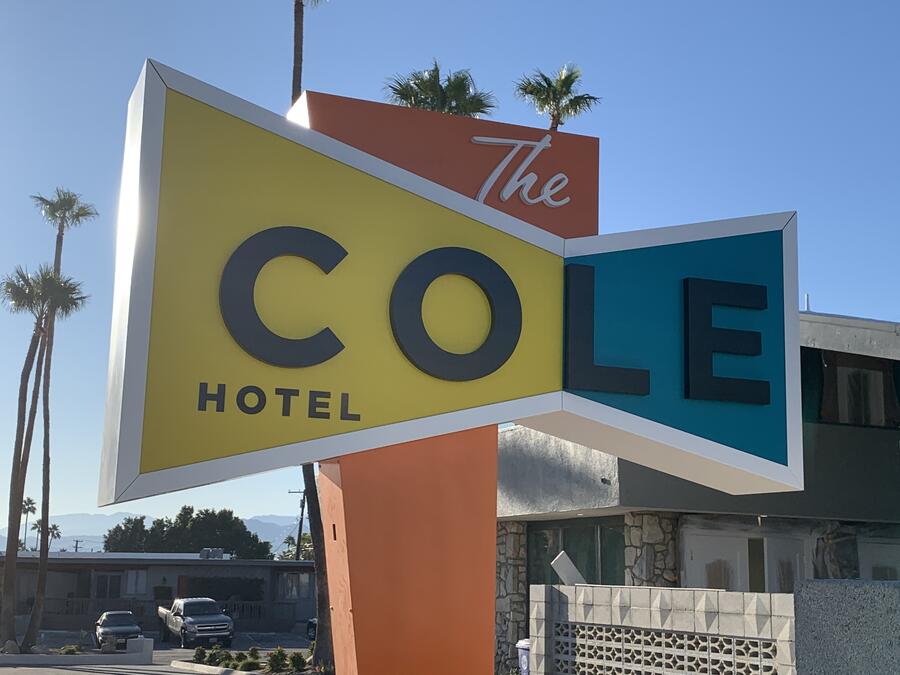 Of course, now what was old and tired is fresh and hip for that new generation of visitors.
A brand new (and expensive) vibe
When you spin down Palm Canyon Drive and its parallel Indian Canyon Drive, about half of the businesses have that mid-century revival vibe.  They are splashed in vibrant peacock colors and defined with clean lines.
The prices in Palm Springs certainly aren't in that mid-century vein.  I went to a bath shop, and the least expensive product was a 4-ounce bottle of customized bubble bath soap for $14.  My dinner at a Mexican restaurant – a vegetarian tostada and top-shelf margarita – was $30, not including tip.
Afterward, I walked around Palm Canyon and checked out other places for the next evening's dinner.  Every table at one massive two-story establishment, Lulu California Bistro, was occupied.  It was a good sign that the food was decent if not downright wonderful.  But when I checked out the menu on the teal-tiled pillar outside the entrance, where even more people lingered, I discovered $8 bowls of soup and $32 rack of New Zealand lamb. It was a bit of shock.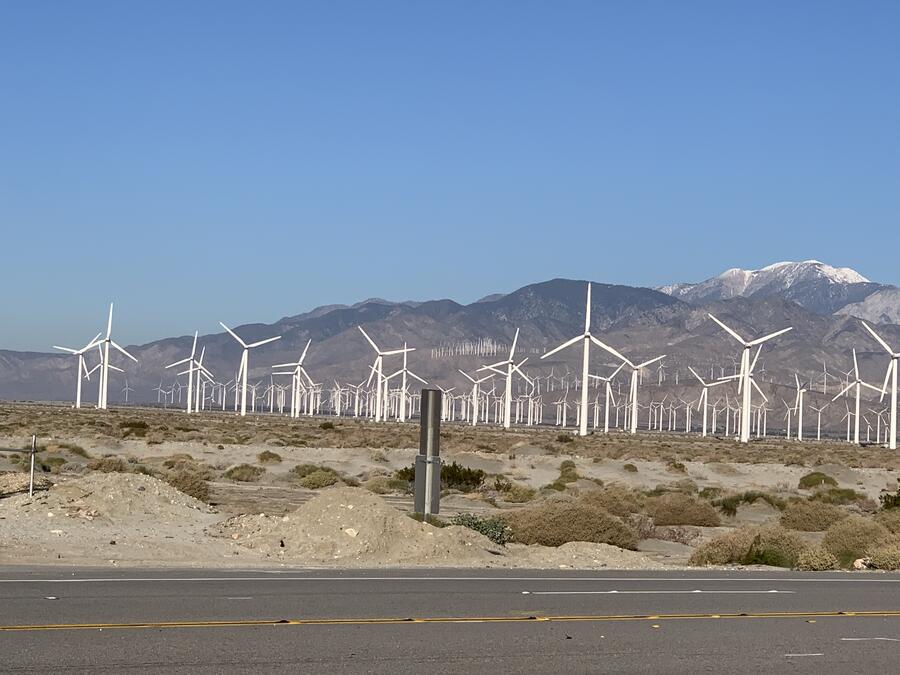 Other changes around and outside town
Don't get me wrong – I've paid those kinds of prices for fare like this.  But in 2020's Palm Springs, I can't find any 1980's prices for 1950's atmosphere.
(As it turned out, I had dinner with my friend and her family.  So fortunately, I did not have to go to Lulu or somewhere like it).
The only other way I've seen Palm Springs change is the proliferation of chain restaurants and stores and strip malls.  When traveling, I steadfastly avoid going to these places. There are also a lot more gigantic white windmills on the outskirts of town, a sign of California's commitment to green energy.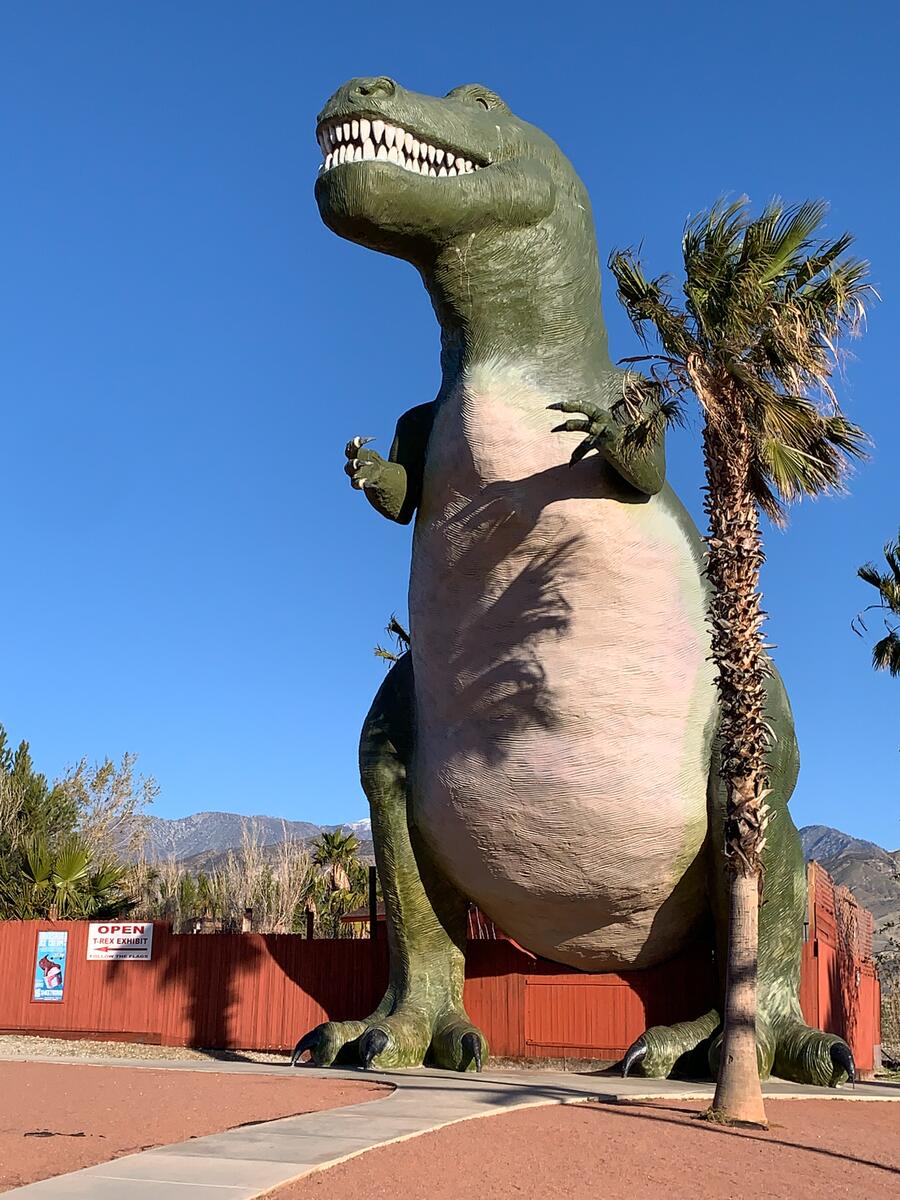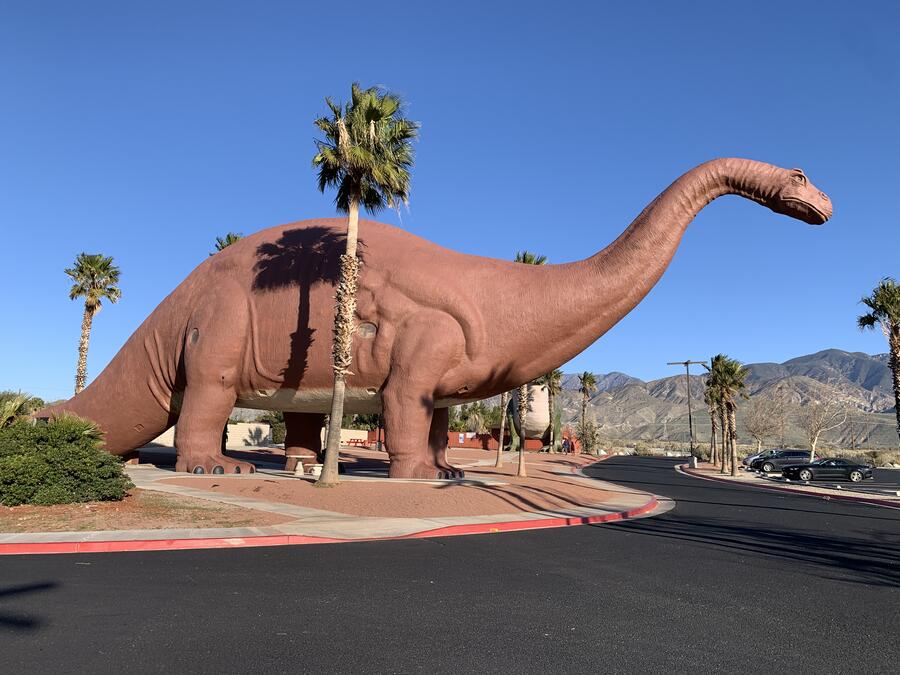 Also, one tourist blip on the way back to LA, the Cabazon Dinosaurs, have a fancy new home.  Back in the late 1980's, they just stood in a dusty dirt lot with a run-down diner.  Now the diner is gone,  but it's worth stopping to see and take a few pictures of these life-size statues.
Next week, I'll share my experience at the Palm Springs Aerial Tramway.