Note: About a year ago, I went to Palm Springs and tried to do things I haven't done there before.  The Aerial Tramway was one of them.  I wrote about it in the previous versions of my blog, but didn't migrate the article over until now.  You can also read about Palm Springs with my hike at Indian Canyons and just a general overview.
--------
When I've visited Palm Springs in the past, I've always passed by the 3-mile winding road that ends up at the base of the Aerial Tramway.  At best, I've been on trams and gondolas like this before where I can ski, so it's a true been-there done-that.  At worst, it look like a tourist trap, and I was above that kind of local resident thing.
The Aerial Tramway: Is it worth it?
But it was time to see why it's one of the area's top attractions.  It was also because I was traveling solo and had no agenda that needed approval from others.  I'm really not sure if my other family members would've joined me, but I was glad I chose to do this.
I've always wondered why someone built the Aerial Tramway, especially when there wasn't a planned ski resort.  The rugged treeless landscape of the San Jacinto Mountains also seemed to make the whole enterprise a formidable challenge.  I learned it was simply one man's desire to go where it was nice and cool and escape the oppressive desert heat.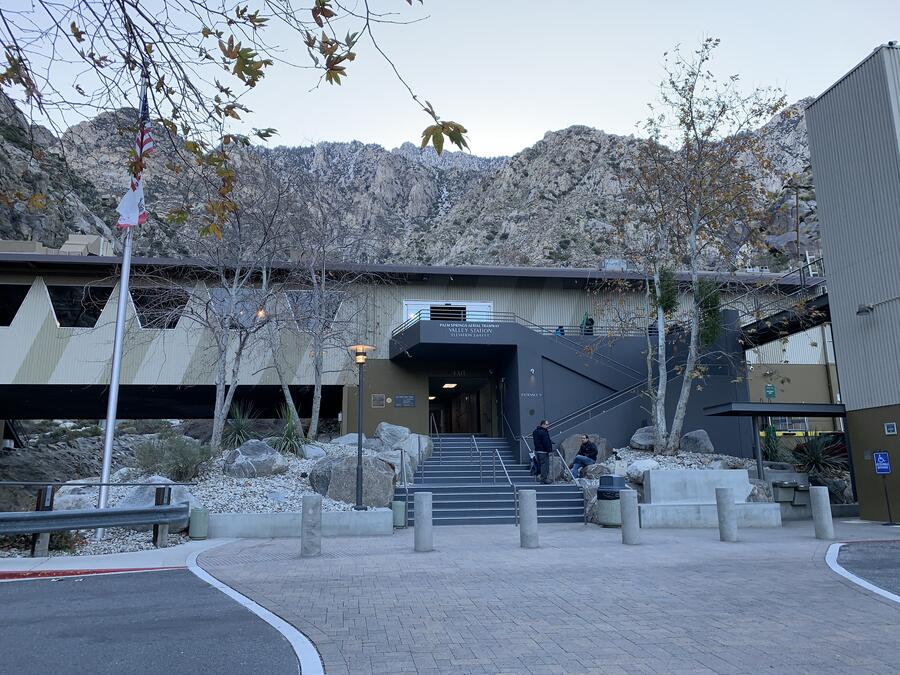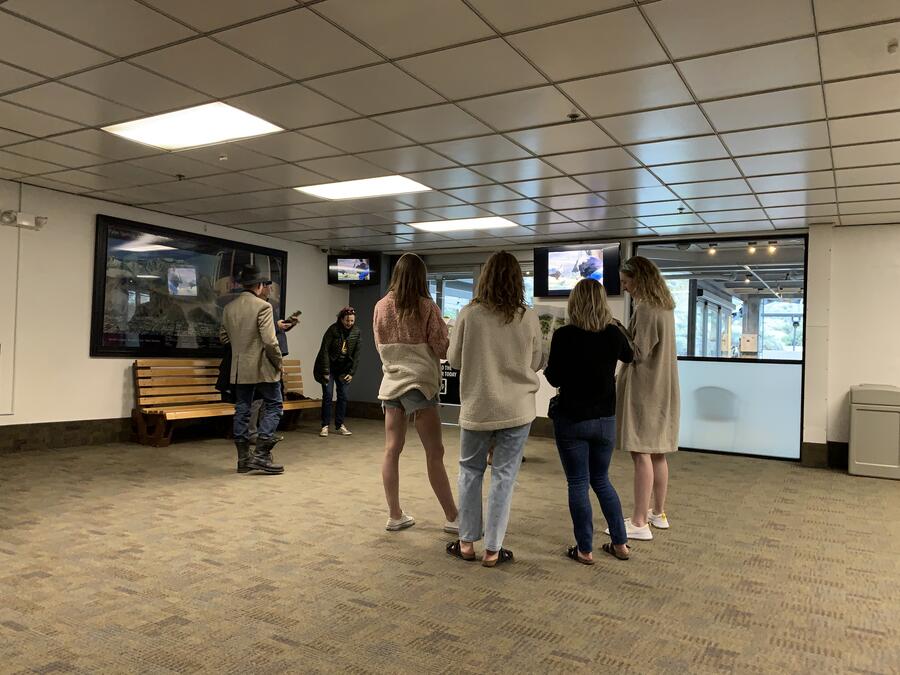 Engineer Francis Crocker and hotel owner O. Earl Coffman persisted for nearly 30 years to break through bureaucratic red tape and construct it.  Finally, in 1963, the Aerial Tramway opened to the public, and it's been running ever since - with a few changes along the way.
For instance, there is the tram car itself, which I haven't seen elsewhere.  The circular vehicle's floor rotates, so that no matter where you stand in the car, you'll get a 360 degree view of your surroundings.  At the top, visitors can hike on 50 miles of trails as part of Mt. San Jacinto State Park.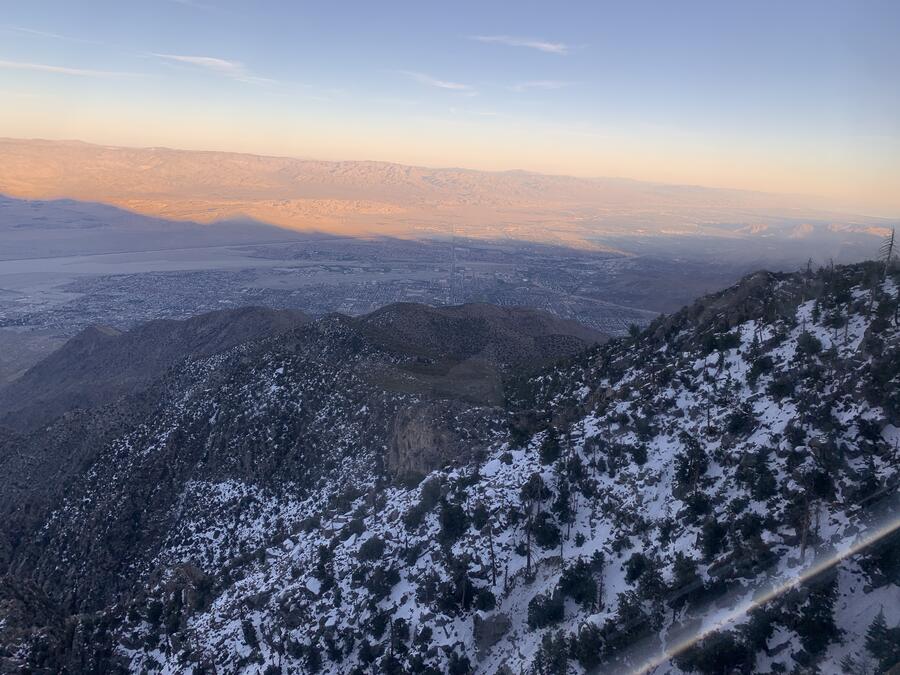 That's probably what I would've done if there hadn't been a massive snow field, which covered up all the trails.  Plenty of families went sledding down the hills, which is something that's obviously no big deal for me being in a snowy winter state.  Maybe if I had snowshoes, I might tried to hike a little.  It definitely would have been on the agenda if it had been summertime.  Some other winter activities that you can do here include cross-country skiing and even camping.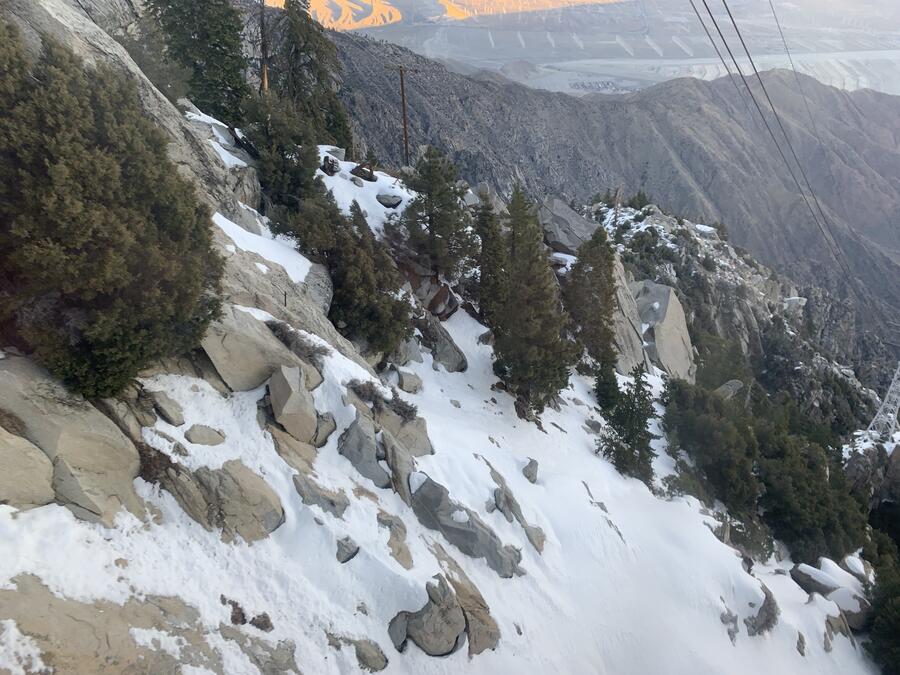 One of the highlights that the Tramway complex promotes is wildlife viewing, essentially during anytime but winter.  You can either go on a guided or self-guided tour, and see various species of birds, foxes, deer, coyote and predatory cats.
Eating options at the Aerial Tramway
At the top of the tramway, there are two dining options.  One is a cafeteria, Pines Cafe, and the other is a sit-down restaurant, Peaks.  The menu for the latter is not extensive, but I suspect people really don't come here for the food.  To compensate for this, visitors undoubtedly have one of the best views in Southern California to enjoy, right up until 9:45 PM on most nights.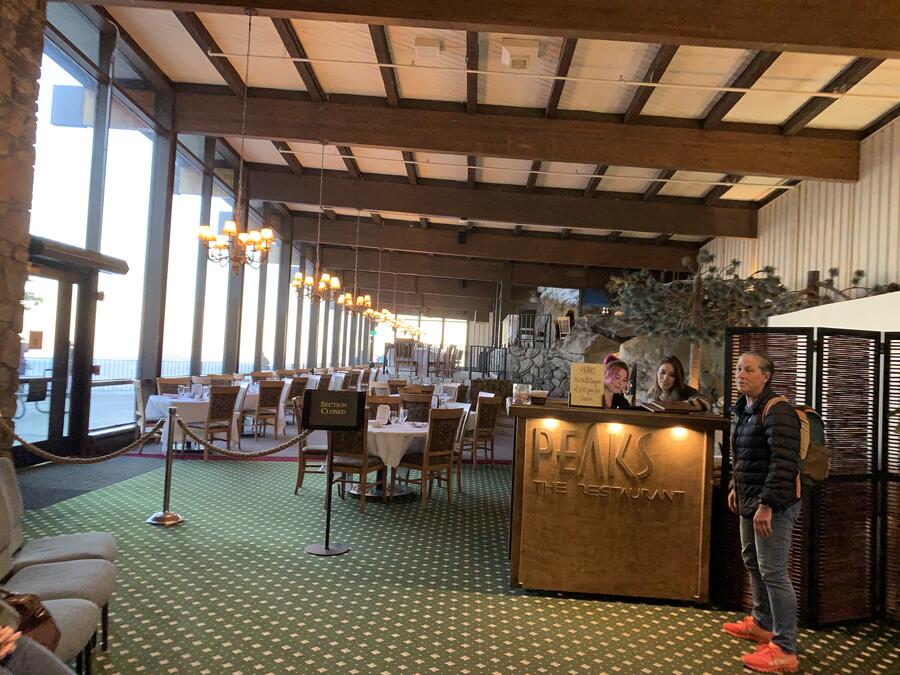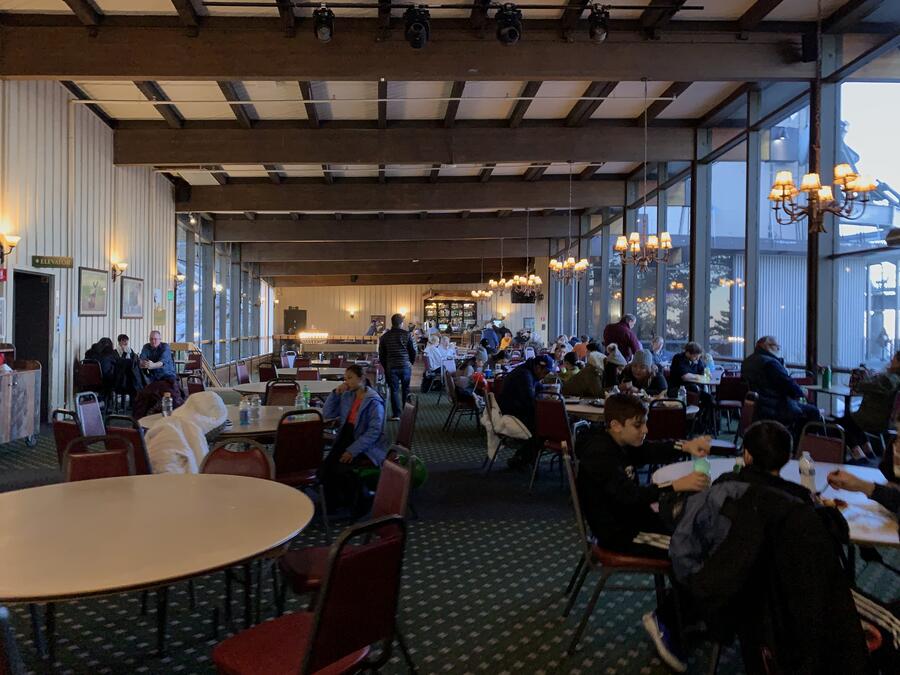 I personally tried to order a hot chocolate here, but the machine didn't work.  What the alternative preparation would be, I wasn't sure, but it would have cost $5 per cup (RAS would've been so proud of me).  So I declined and decided to wait until I got back to town.
Helpful tips
Even in this wintry setting, visitors still flocked to the Aerial Tramway.  I went at 4 PM, when twilight was just descending over the Coachella Valley and few people (maybe about eight total) ascended the mountain.  It was a different story descending, with about three times as many in the tram car.  I am pretty certain that during nearly any other time of year, this place would be extremely busy.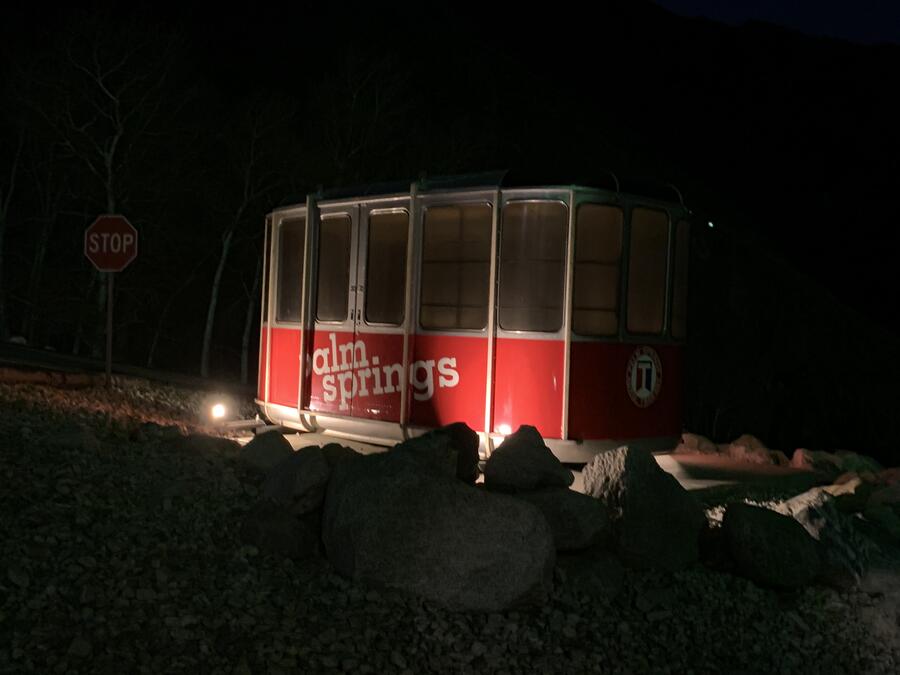 For this reason, my advice would be to go in the early morning, especially if you want to hike Mt. San Jacinto's trails, or the late afternoon.  If you choose the latter, you'll get an automatic $3 discount off the regular price.  There are also several different packages that combine ticket fare with activities.
My verdict - the Aerial Tramway is worth the price.  But just be mindful of the crowds during peak times, and you'll have one memorable experience.