The next part of the AmaWaterways Rhone River cruise was going to the ports of Vienne, Lyon and the Beaujolais wine region, after spending time in Arles and Avignon. In the first town, we finally got onboard a ship, although it wasn't an Ama ship.
I detailed all the issues that we encountered on this sort-of cruise. But for now, let's talk about where we went!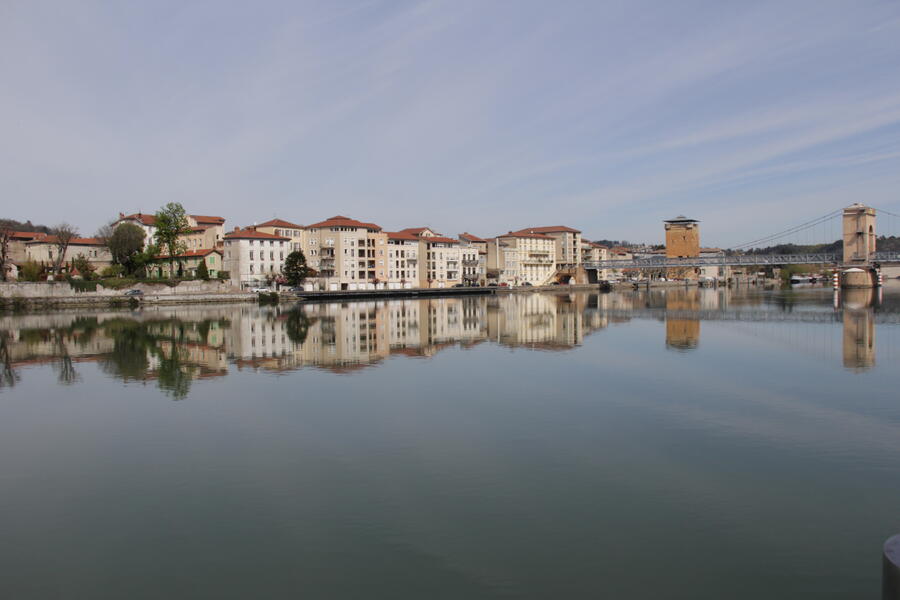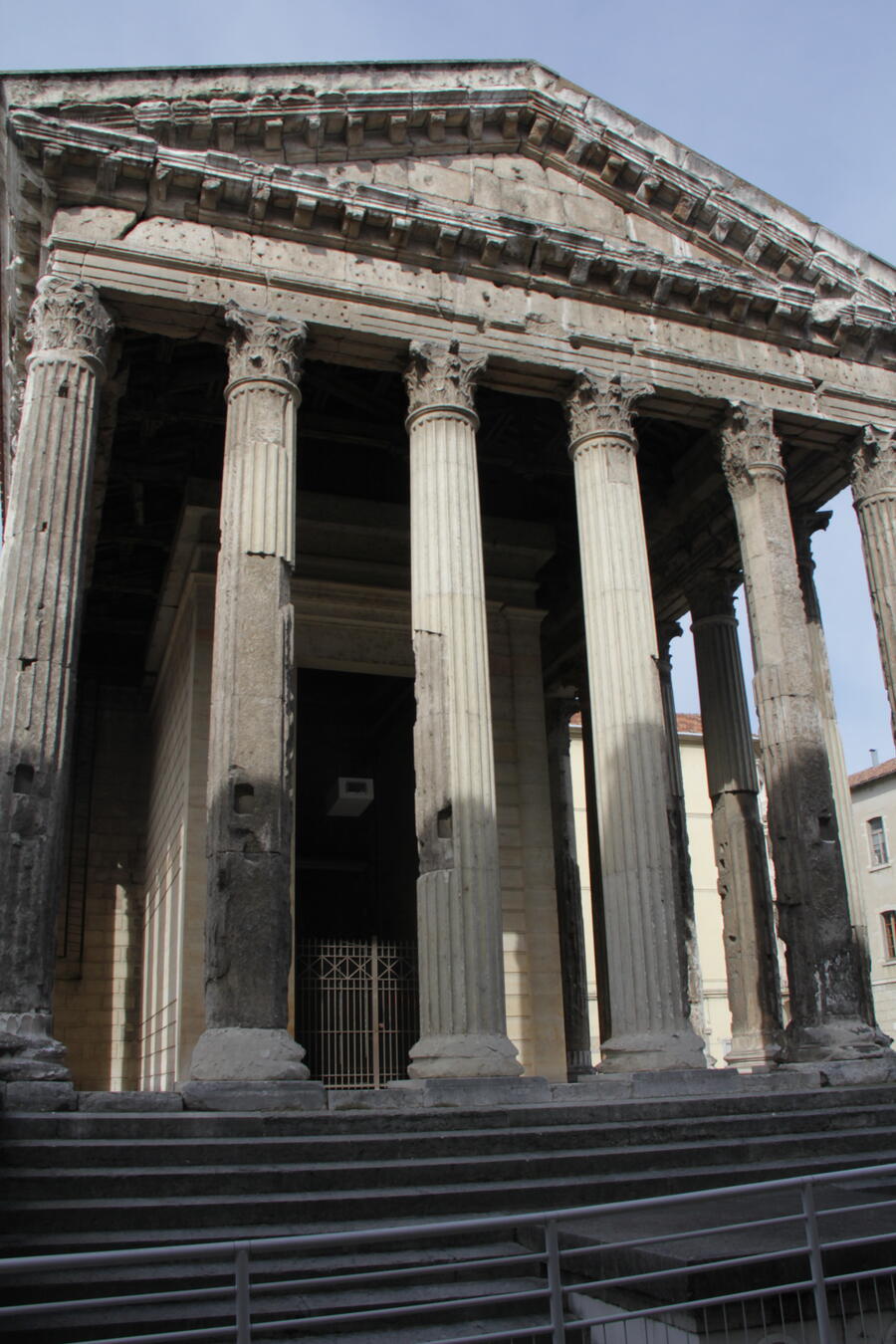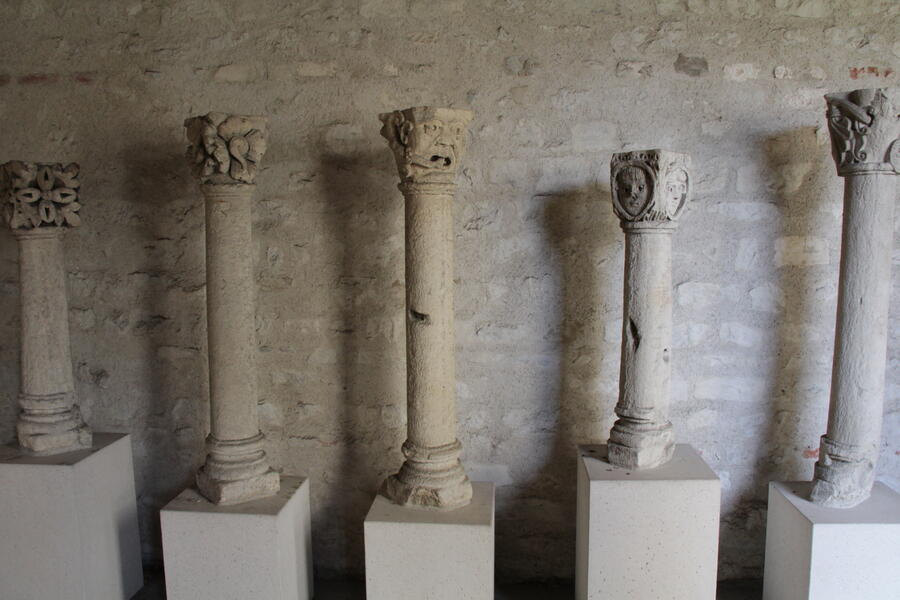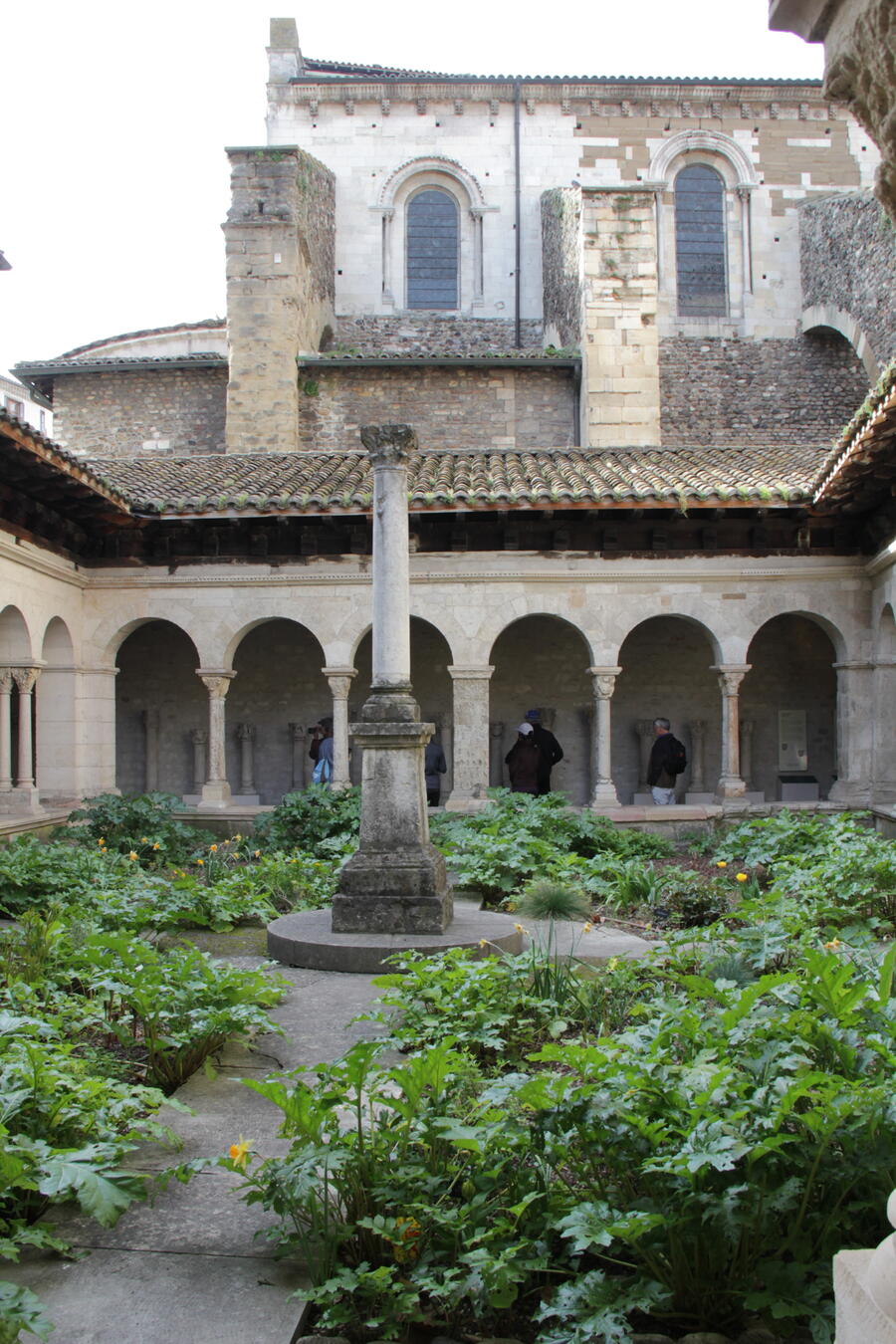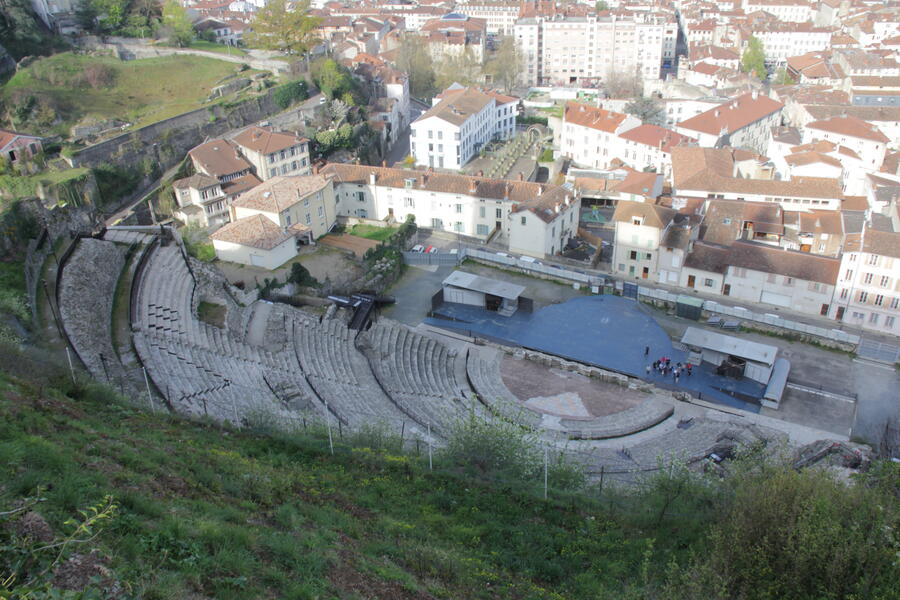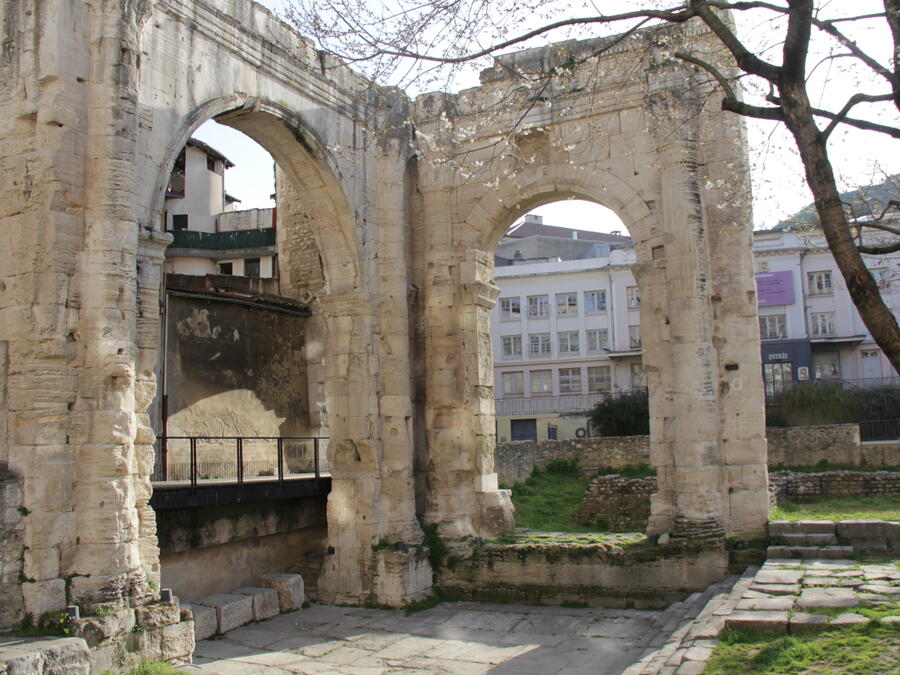 Vienne: town of Roman ruins
Like Arles and Avignon, Vienne was a stronghold for the ancient Romans. Perhaps the three most prominent ruins are the Temple of Augustus and Livia, which was once tribute to the Emperor and his wife and then used at different time as a church, commerce center, museum and library; the temple and theater dedicated to the goddess Cybele; and the grandest structure, an amphitheater built on the side of a hill that once had the capacity for 13,000 spectators and is still used today for a summer music festival.
Our excursion here consisted of a hike to the summit of that hill, Mount Pipet. It was only about two miles roundtrip, but the major climb was quite steep. One man in our group had difficulty continuing, and luckily there was a tram that was descending as we were ascending. We were then treated to the most incredible view of Rhone River valley from the church that was perched at the top. The amphitheater was directly below us.
Vienne has three church structures.  The largest of them held Easter mass while we were in town, Saint Maurice. Saint Pierre, which is now a museum, was a former abbey and built in the fourth century, making it one of the oldest religious buildings in France. We visited Saint Andre le Bas, a well-preserved church that also serves as a museum with a cloister, hieroglyphics and columns.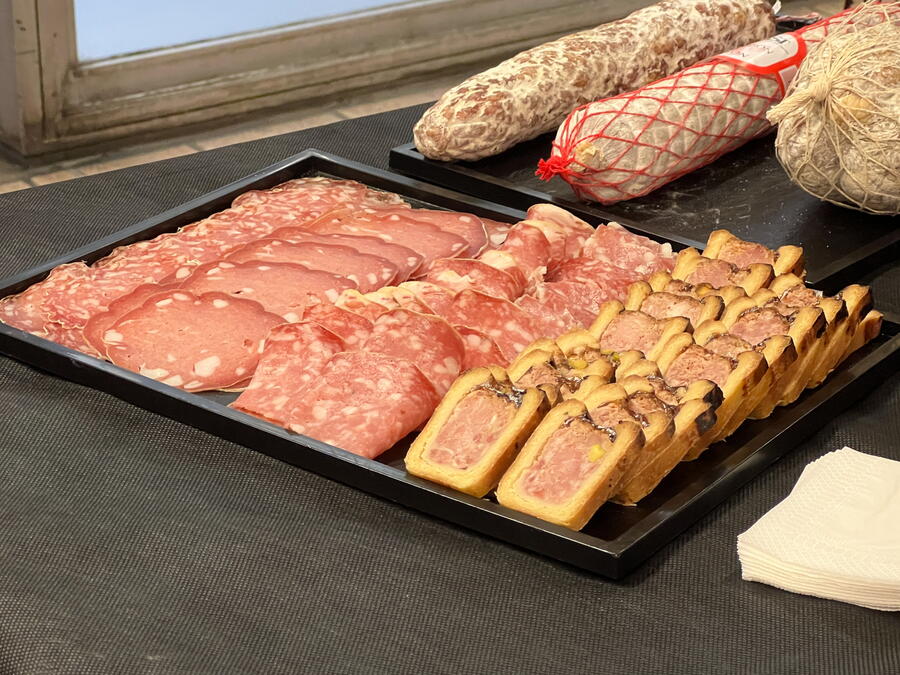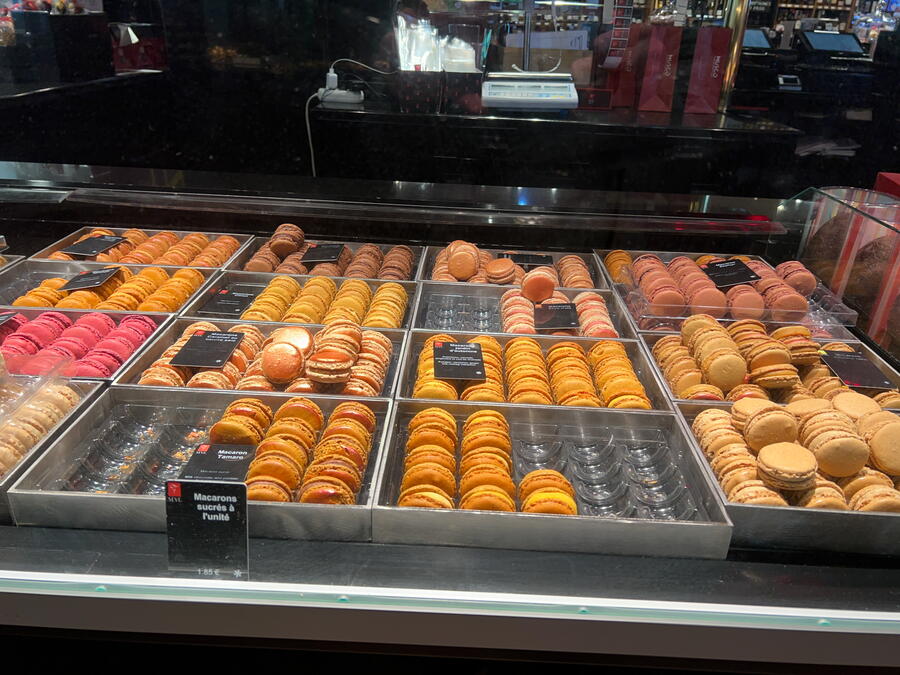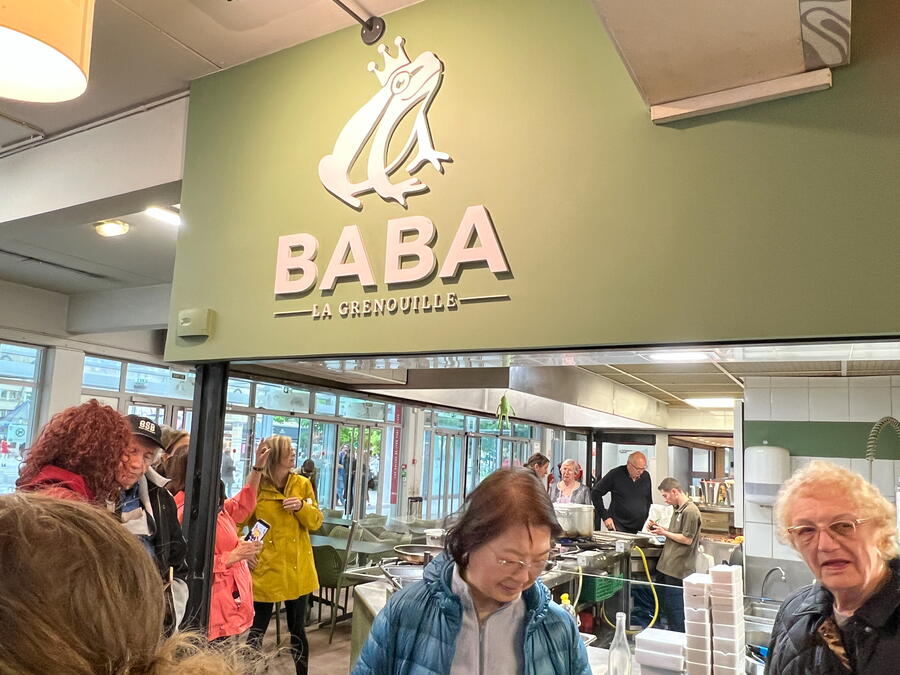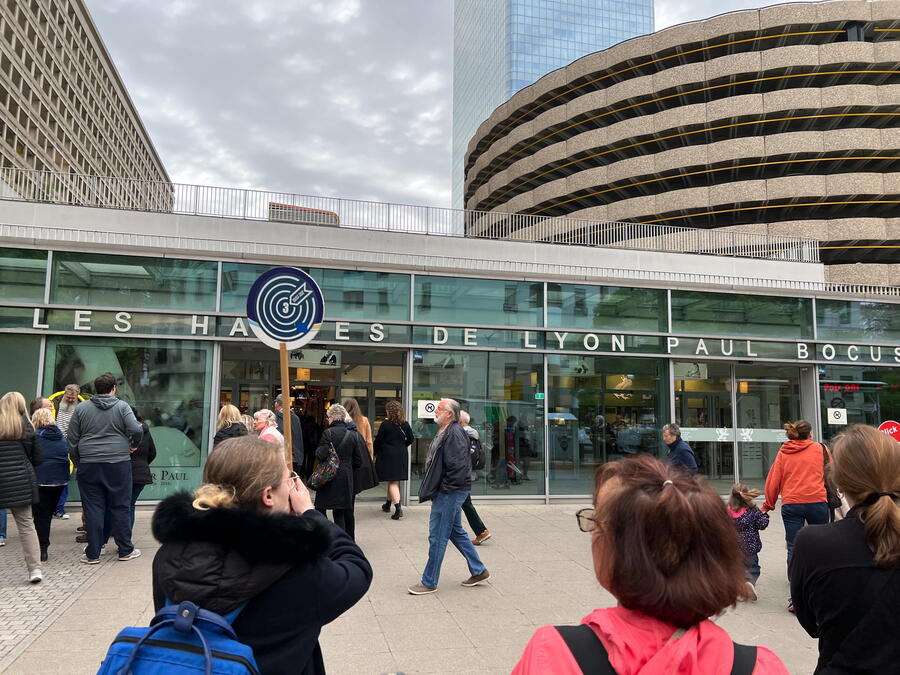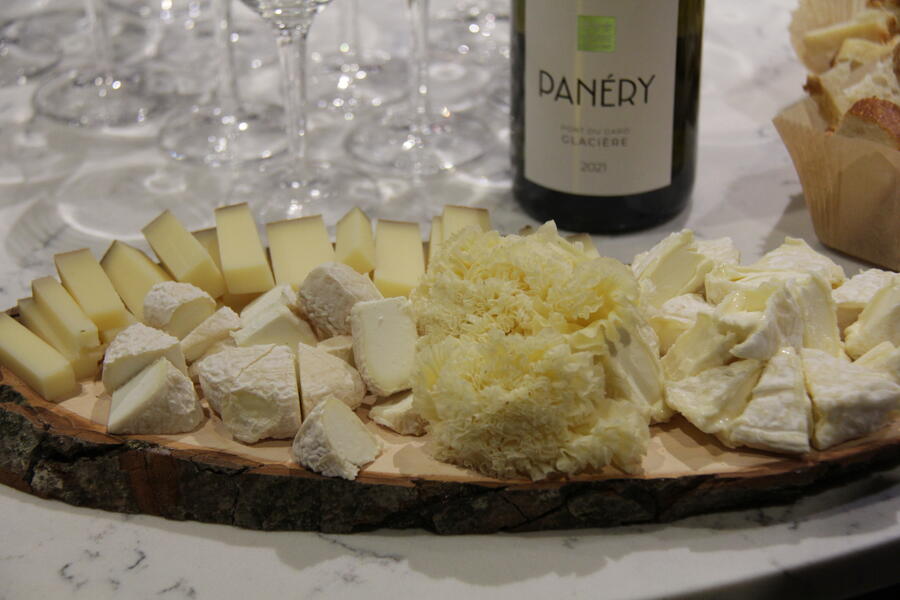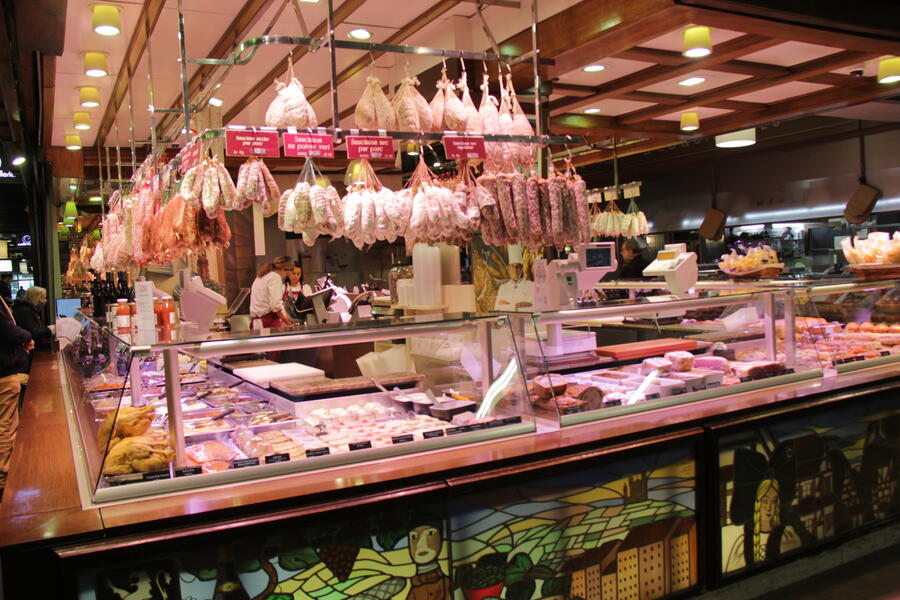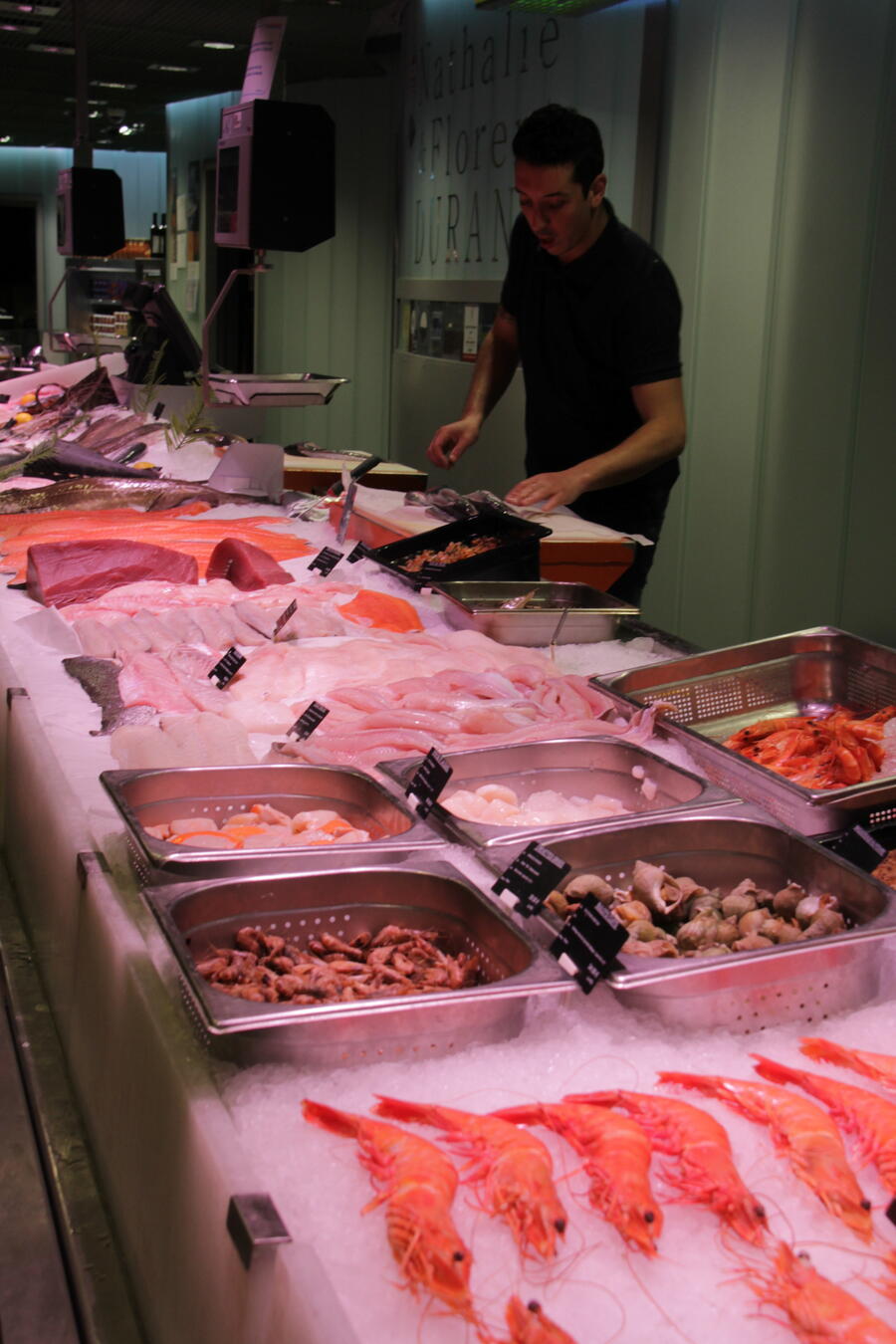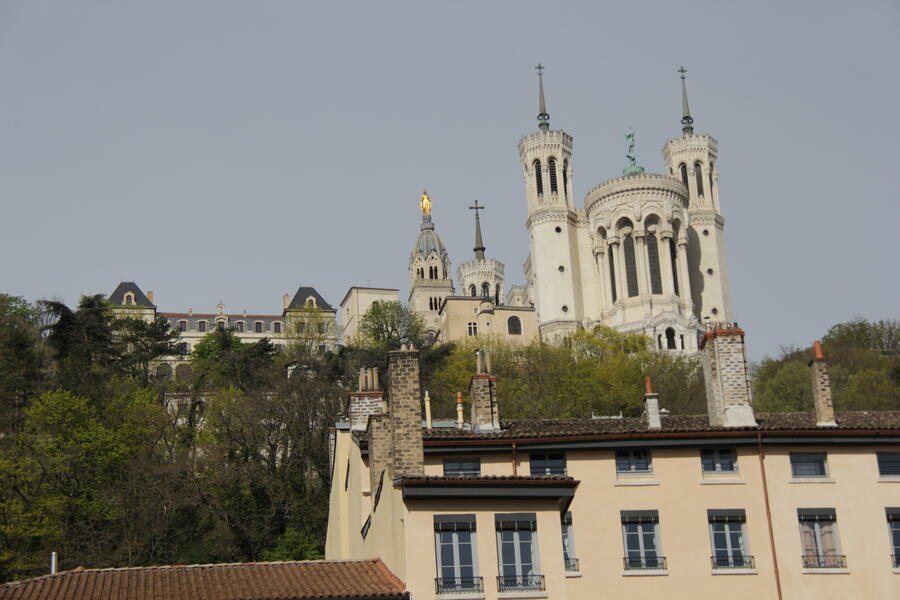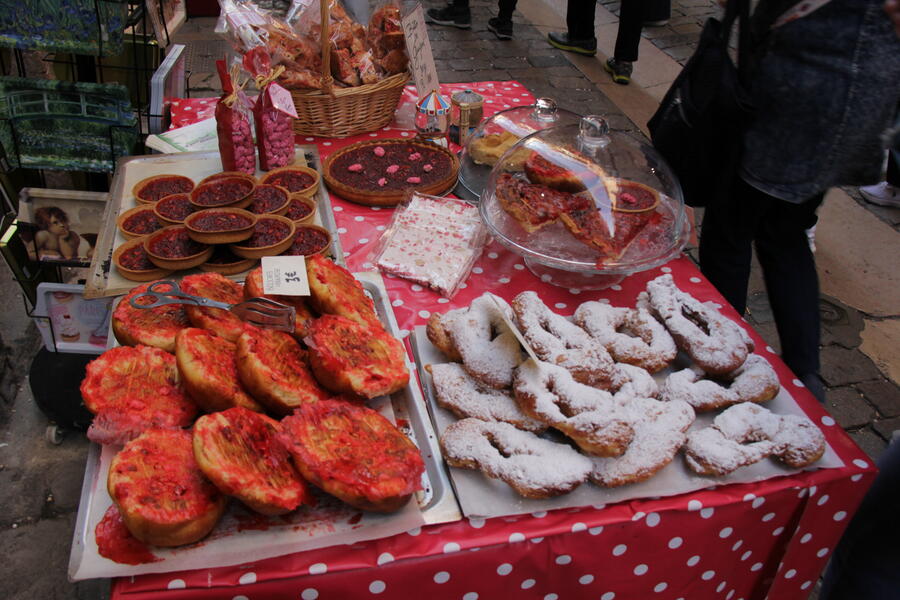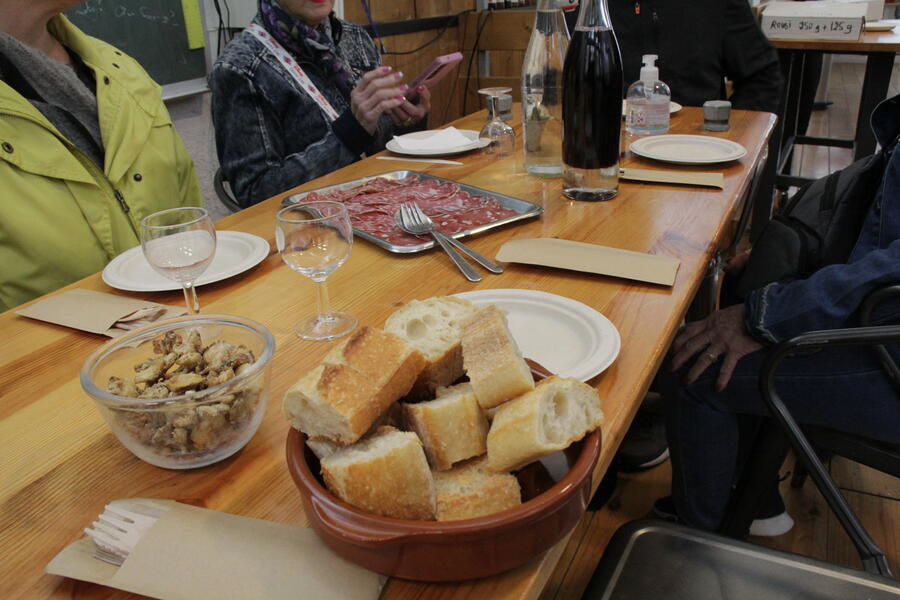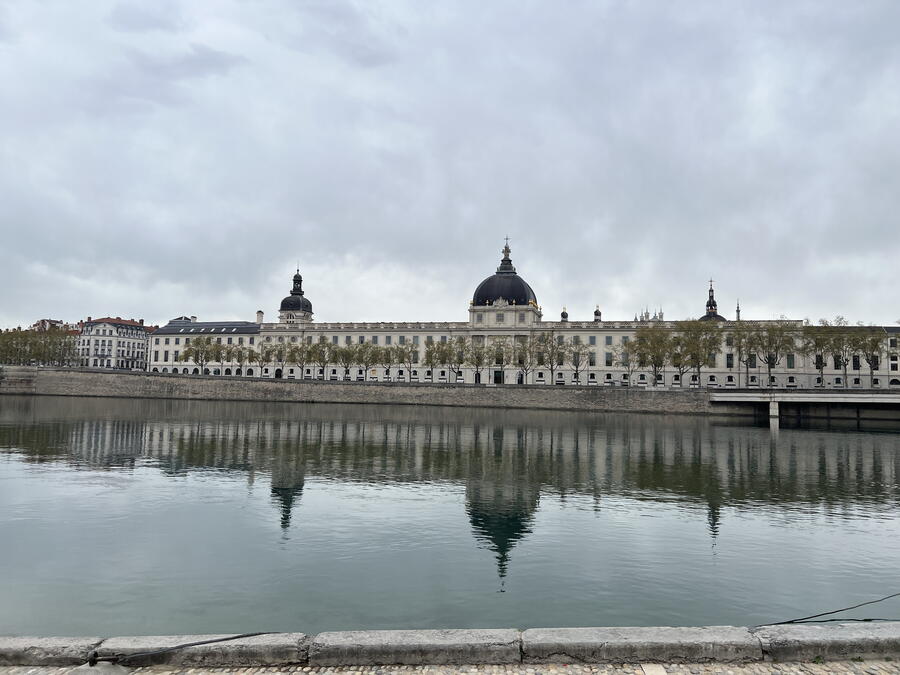 Lyon: gastronomic capital 
Before I knew much about France, I would've loved to have stayed in Paris for a time. But now that I learned that this city among the Rhone and Saone Rivers is the country's culinary center, I think I'd rather be here.
The city of Lyon is technically not part of Provence, but it shares its spirit of gastronomic appreciation. There are over 90 Michelin-star restaurants in the city, which is only about 30 less than Paris, a much larger metropolis.  It was only natural that I go on not one but two food tours, where on both we tried local specialty sausages, cheeses, breads, desserts and naturally wine. I particularly loved the brioche aux pralines, which was a pillow-soft yeast bread with bright pink bits of sugary and buttery goodness. Now I wish I had brought some home.
Lyon also has two points of interest that I didn't get to see but most guests on our cruise did. The Basilica of Notre Dame de Fourviere and the Metallic Tower occupy the same hilltop. The tower resembles a truncated Eiffel Tower, as if someone cut off the bottom and left the top remaining.  I had a plan to visit both, but the walk and subsequent climb up endless flights of stairs might have proven too much of a venture.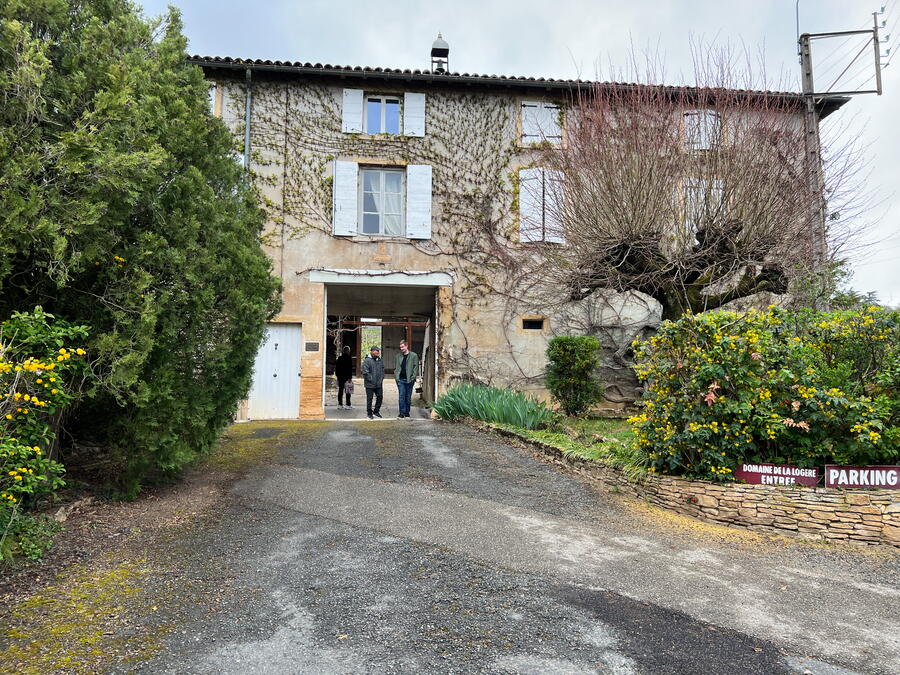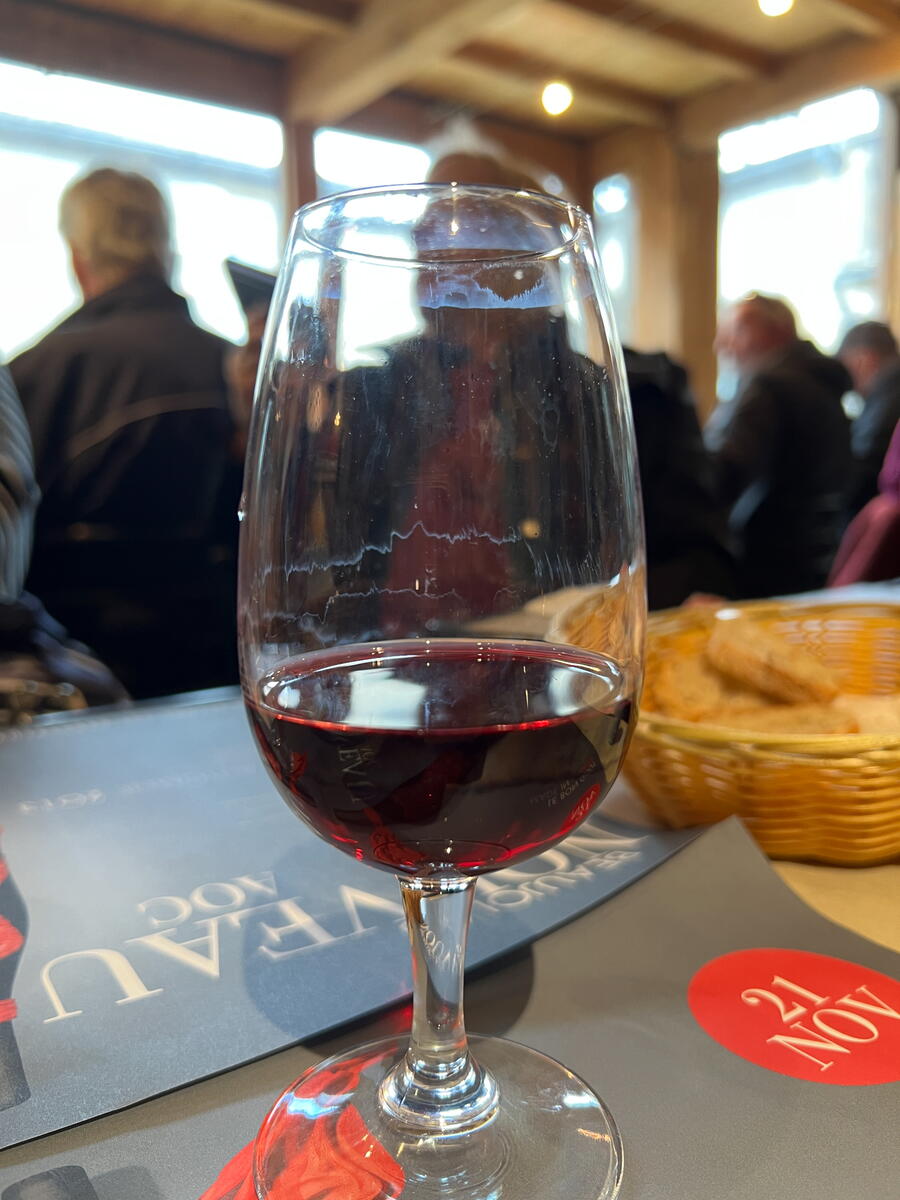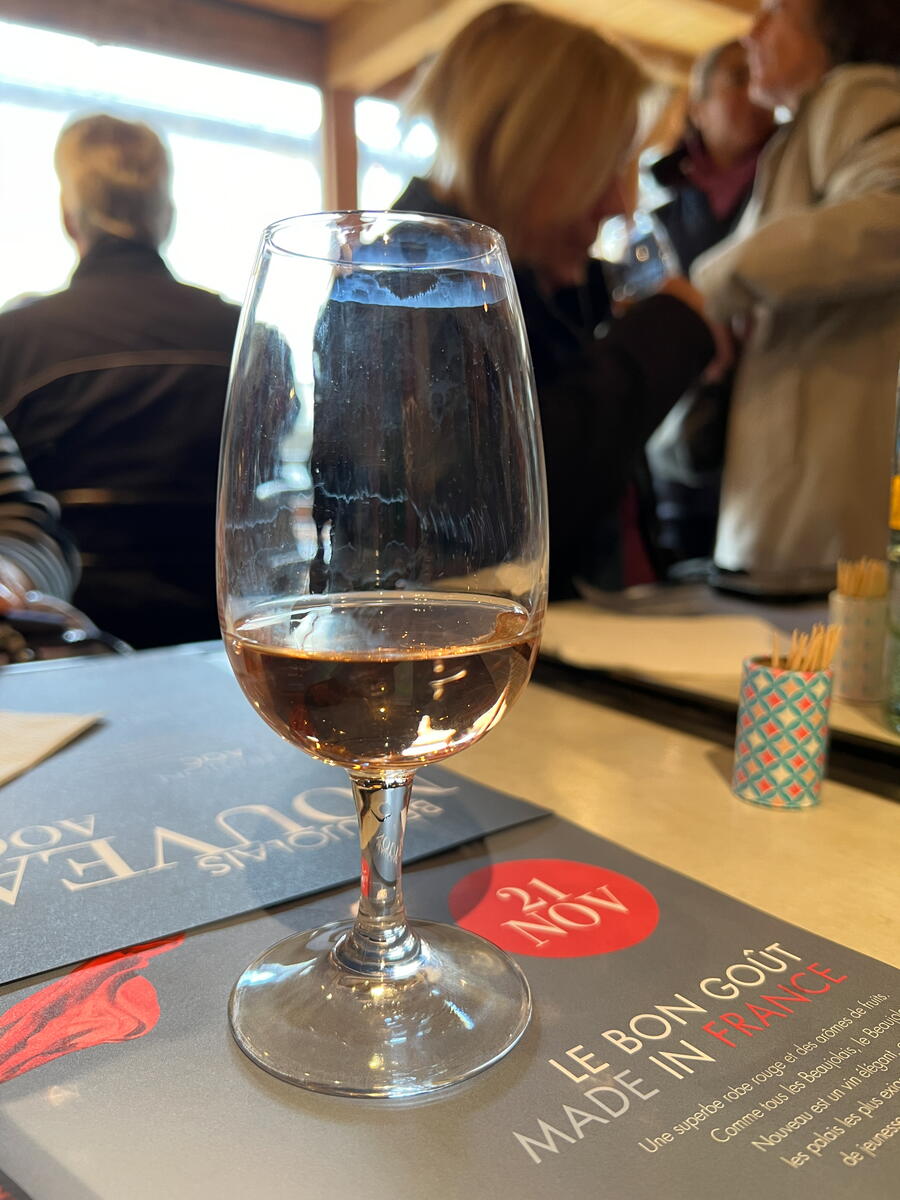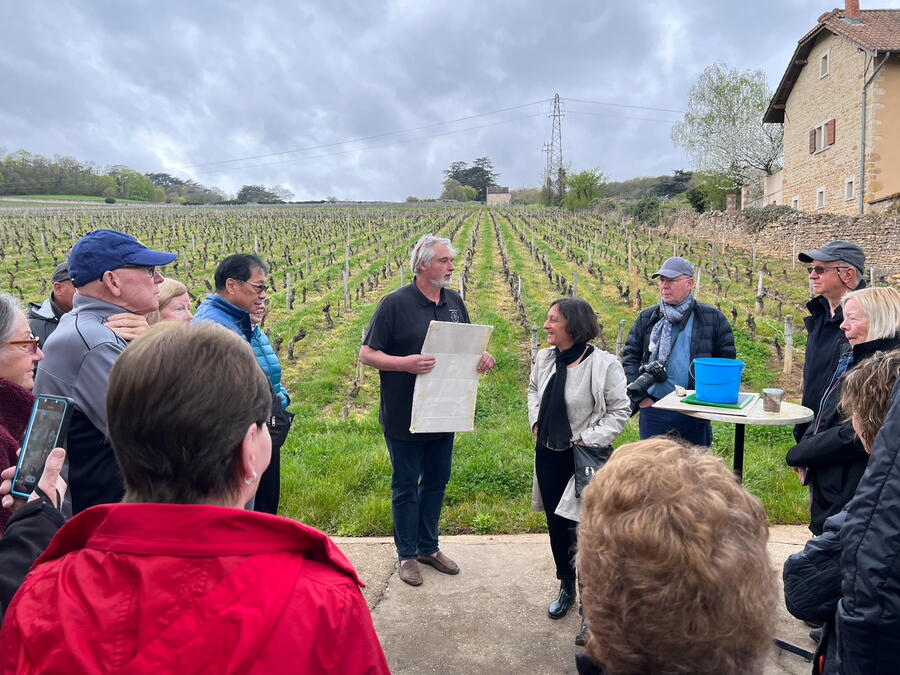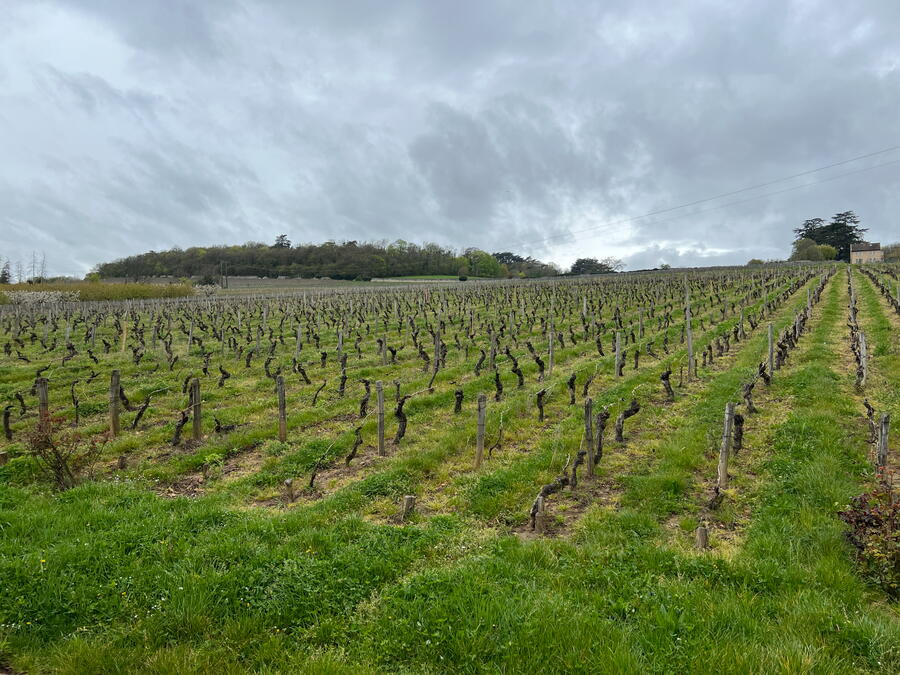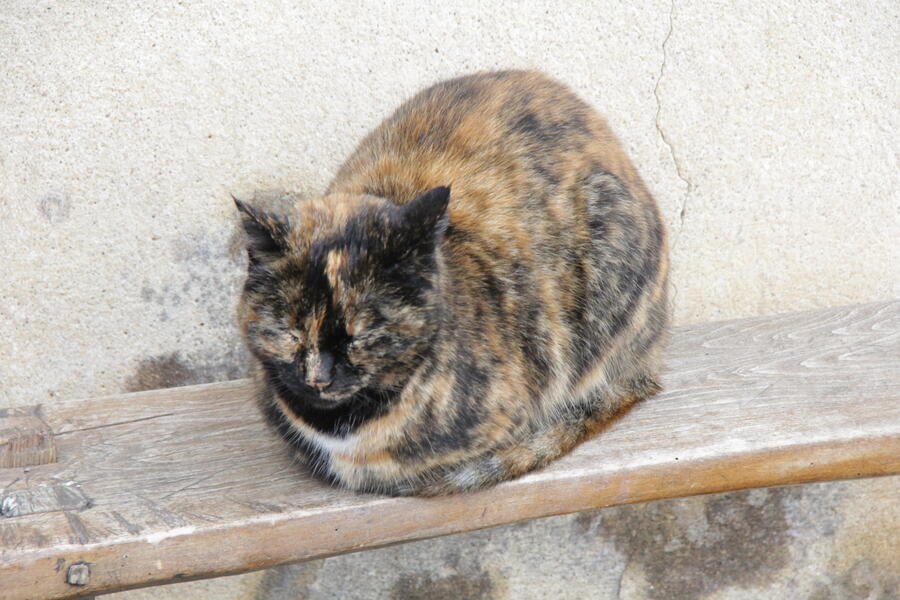 Beaujolais: rivers of wine
A local joke in Lyon is that the third river in the region, Beaujolais, never runs dry. That may be true because this famous wine country is a favorite destination of connoisseurs and foodies – and it's much larger than most people think.
Since we were all moving from the substitute ship Annabelle to the AmaKristina, nearly all of us went on this excursion. But since one winery couldn't accommodate nearly 90 of us, we were split between three of them. The one that we visited, Domaine de la Logere, was a family-owned winery with a charismatic owner, Pascal Gayot, who spoke in French, translated through our guide. He eventually communicated with us in English toward the end of our visit.
We sampled three of Gayot's wines – Rose, Gamay de Beaujolais, and Chardonnay. All of them were wonderful, but I enjoyed the white wine so much I bought a bottle. I needed to finish it before we departed, so I shared it among some fellow guests, which they all appreciated.
How did AmaWaterways handle a river cruise mishap? Find out here.