Five years ago, I went on my first and (so far) only river cruise with Viking on the Rhine River. Until then, I had only gone on two ocean cruises and didn't know what to expect with this new kind of travel. It was part of a AAA familiarization trip and would be going with a fellow advisor.
It was quite different than what I was expecting. 
As other advisors told me, we would be among an older set of travelers, especially on Viking, which tended to draw that demographic.  In fact, once we were onboard, guests noticed that we were on the younger side and lightly joked that we were the "kids." 
But other than that assumption proving true, I loved the river cruise experience, which was markedly different from being on an ocean cruise.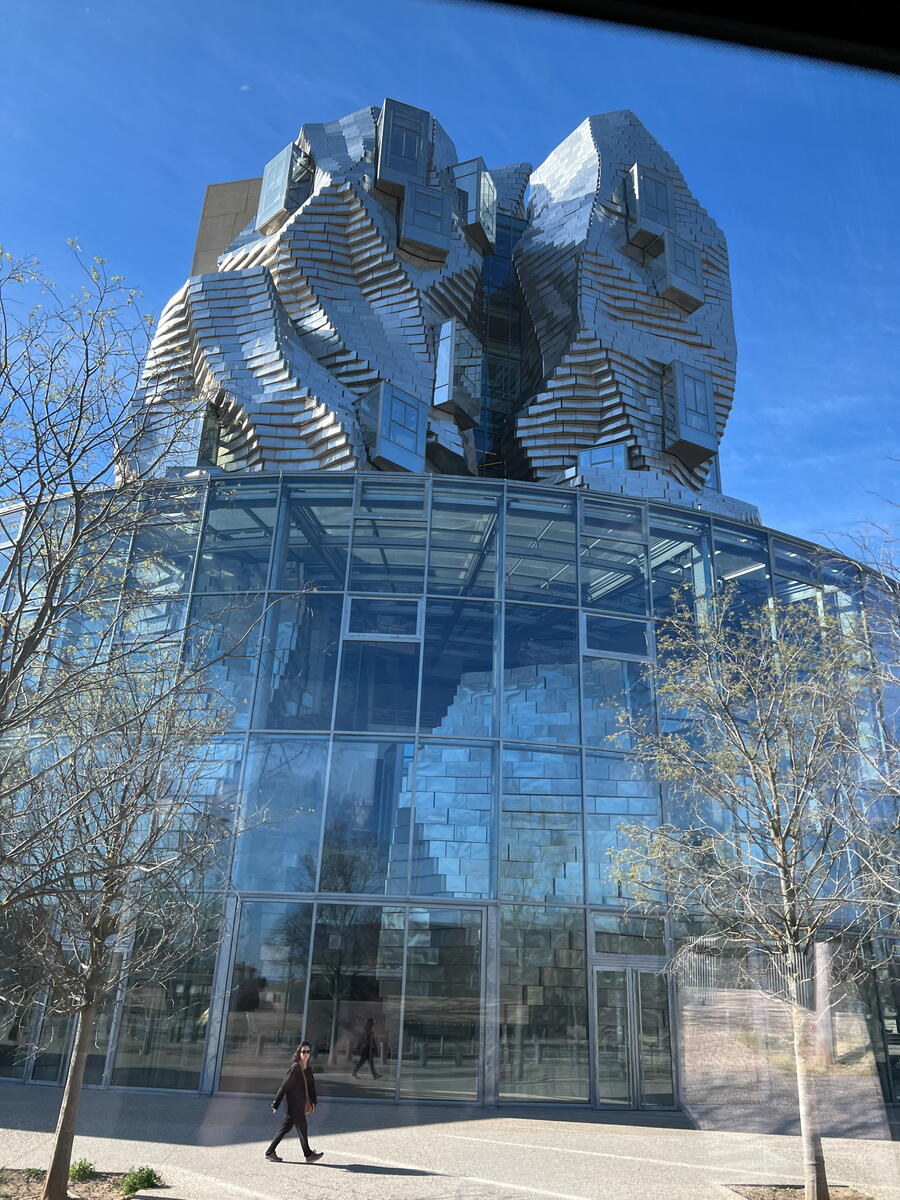 You will always see land on a river cruise, and you won't feel as much motion as you would out at sea. There are port stops every day on the river, with some stretches of scenic cruising and some two-day stops. You'll enjoy more inclusions on this type of travel, from beverages, shore excursions, gratuities, and fitness classes. Cuisine is usually a few steps above that on an ocean cruise. The biggest difference of all is the capacity - only a few hundred guests are on a river cruise boat at any time.
Just about all of this was true going on the Colors of Provence itinerary with AmaWaterways, which is what I've been on this past week. However, it's been a cruise and travel experience that's had a lot of twists and turns, unlike anything I've experienced. That something I'll get into in a future post. For now, I'll simply mention the first two ports that we've visited, Arles and Avignon.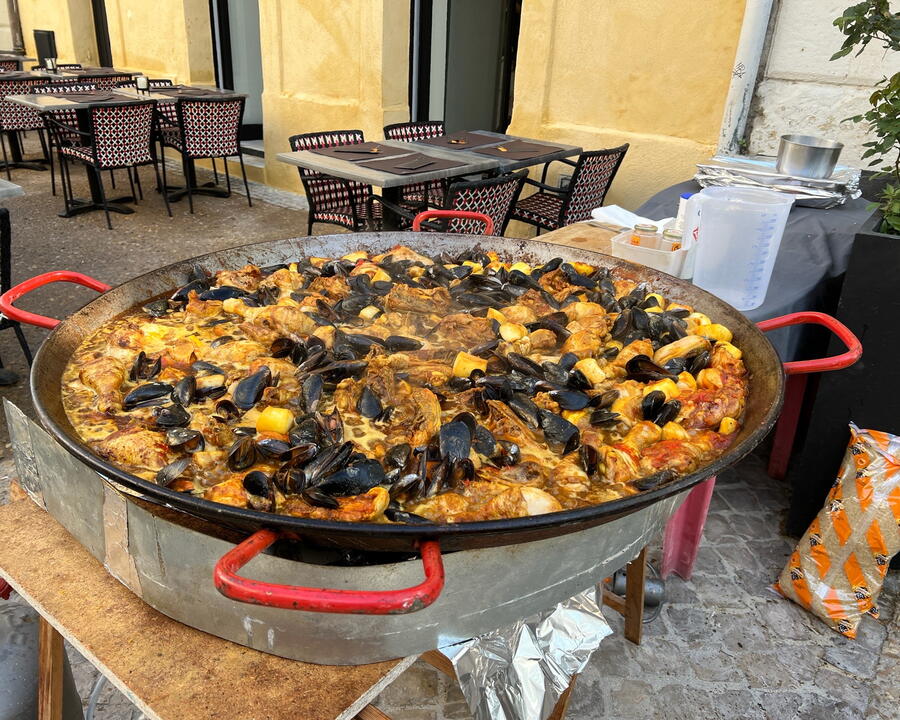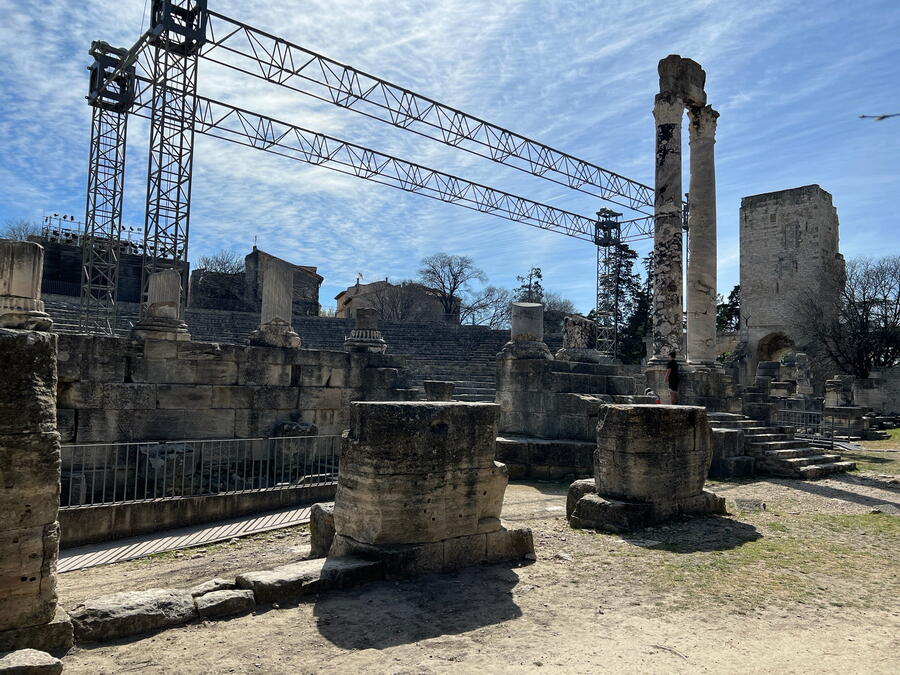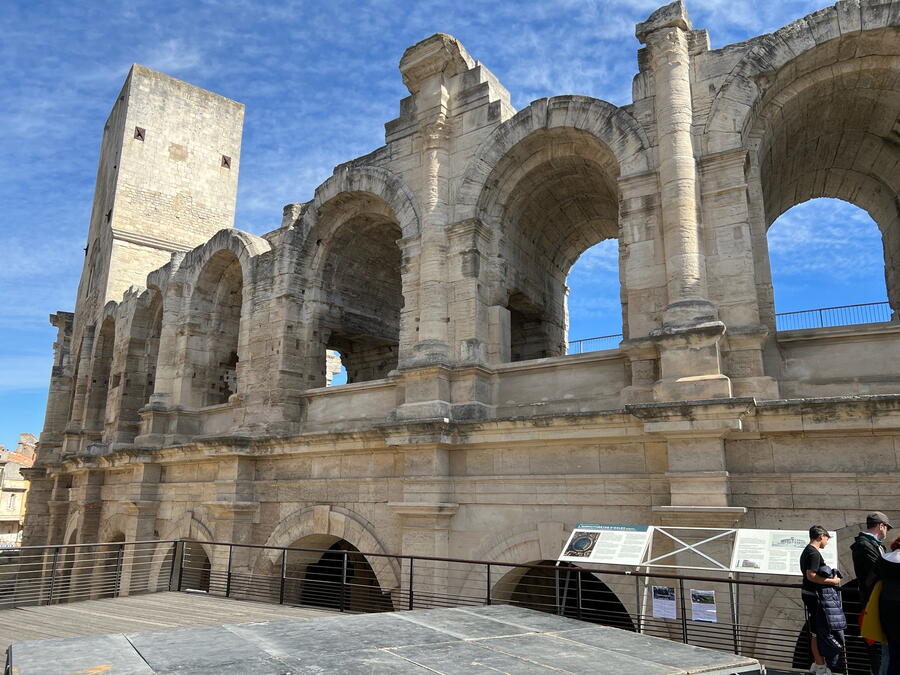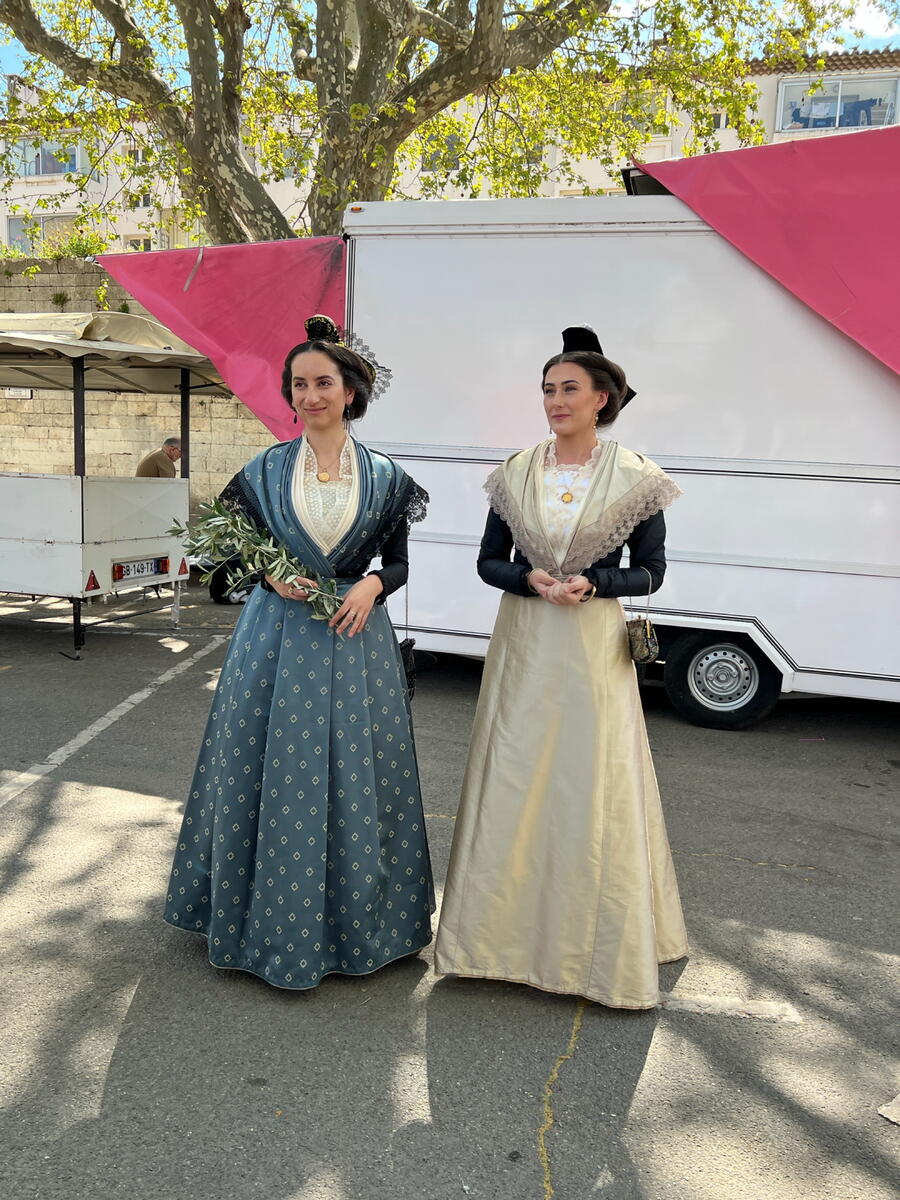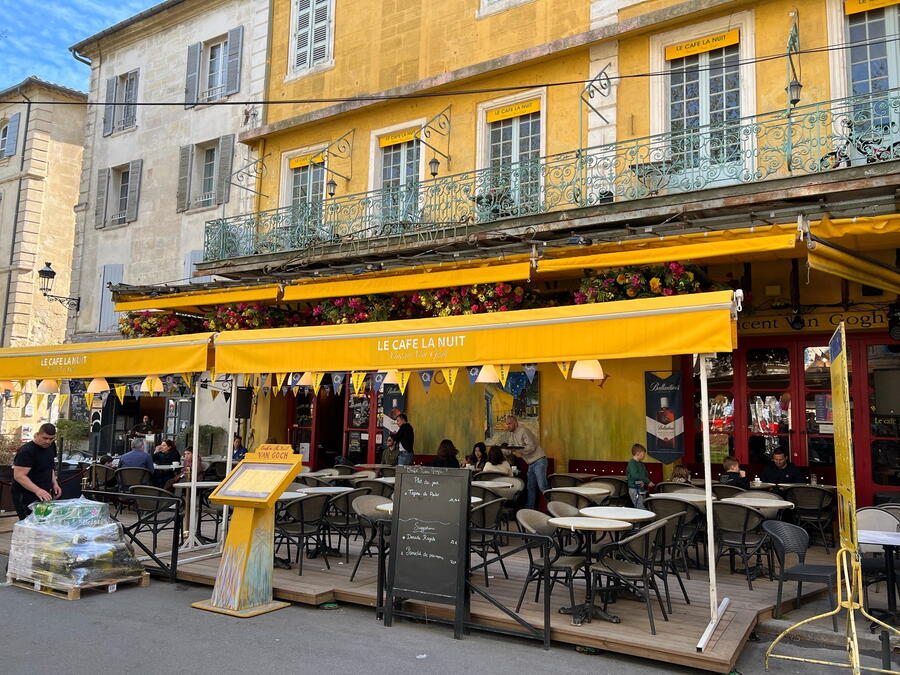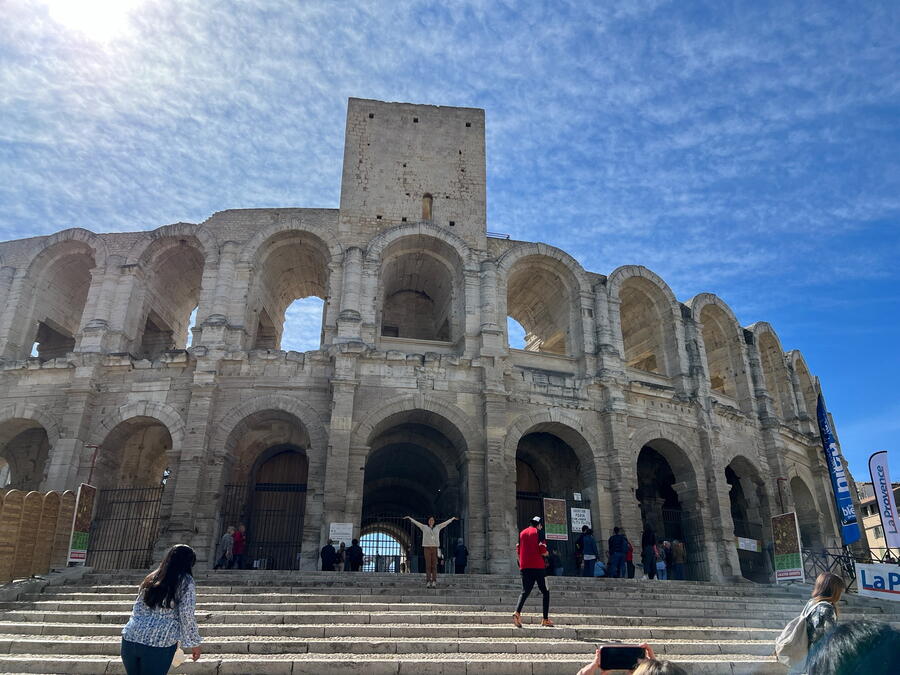 Arles: ancient Roman highlights
From the first century Common Era, Arles has been an important city and was even its own republic until the 13thcentury. It was mostly settled by the Romans, although Visigoths and Muslims conquered the area between those times. Much of what visitors can see today are the remains of Roman life, like a coliseum and theater, both of which are still used today.
The city is also known for its association with the Dutch painter Vincent Van Gogh, who lived here as a way regain health in a warmer climate. Some of his most famous paintings included sunflowers, which are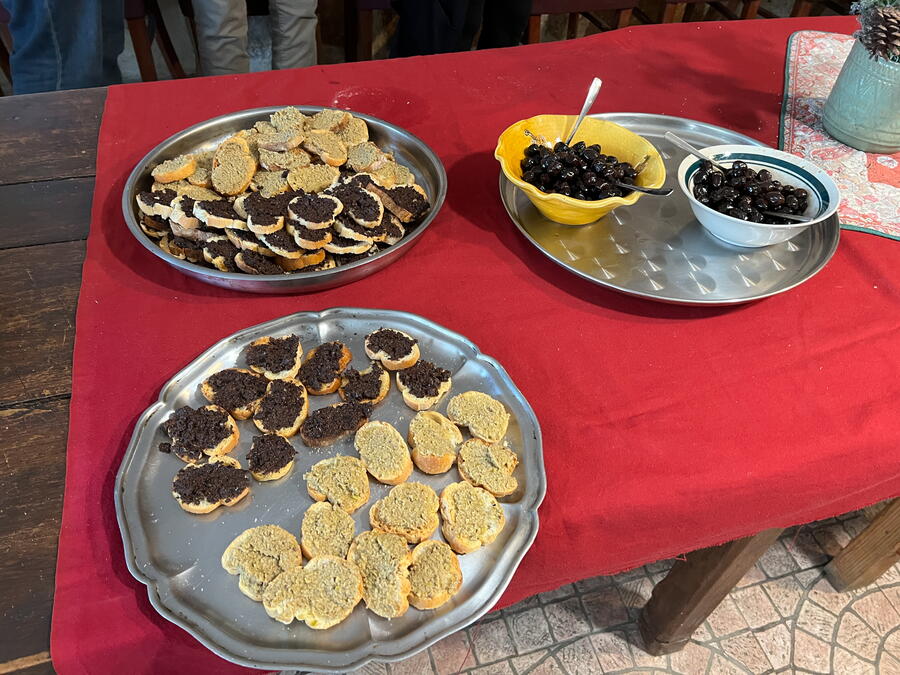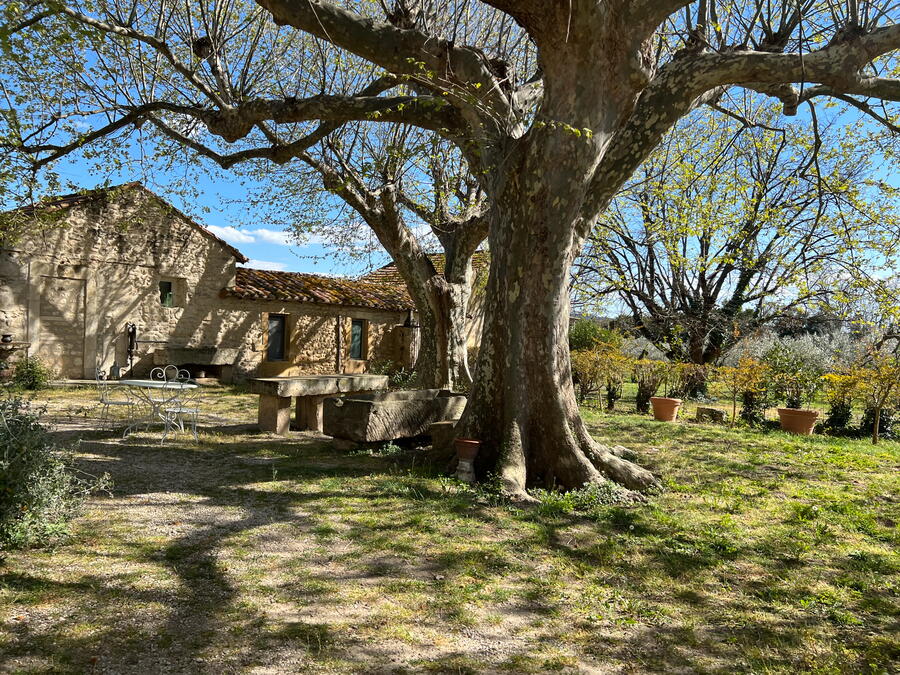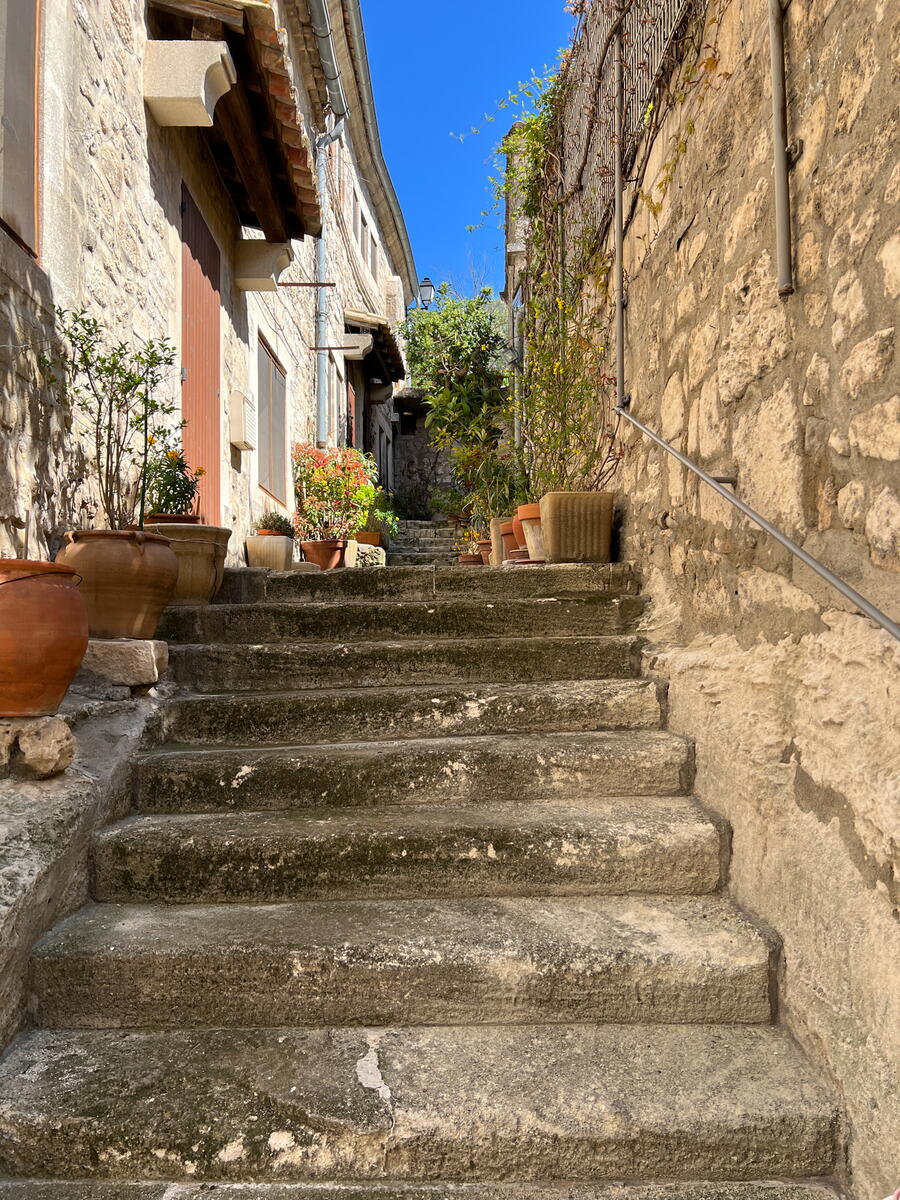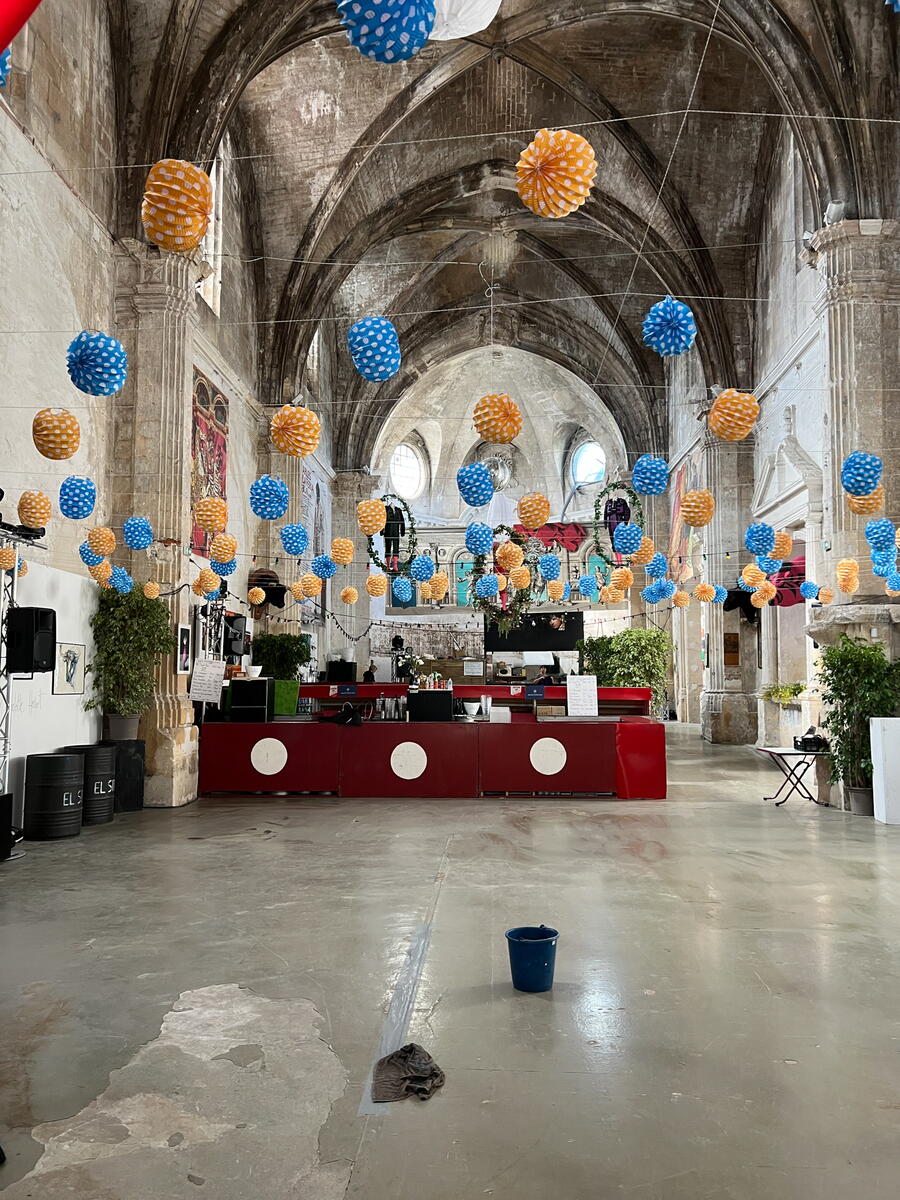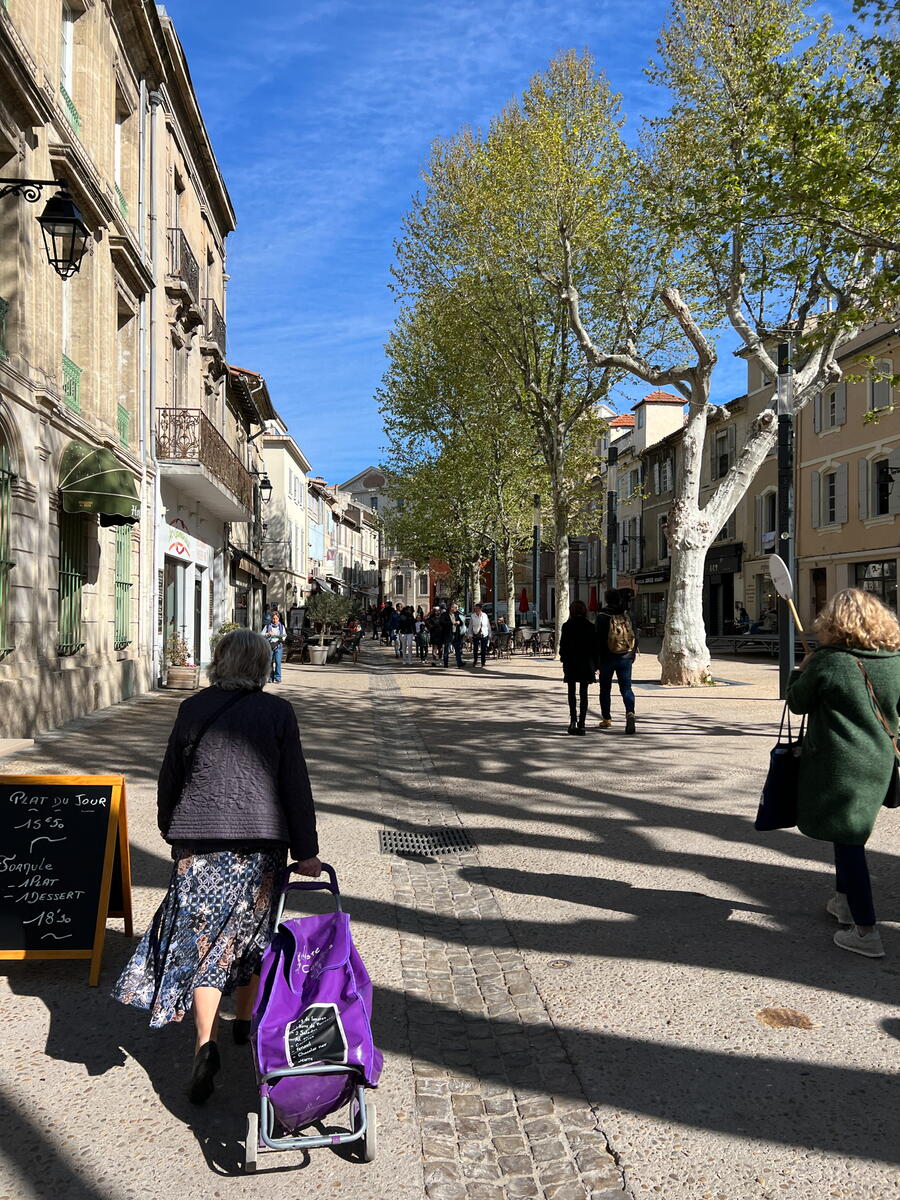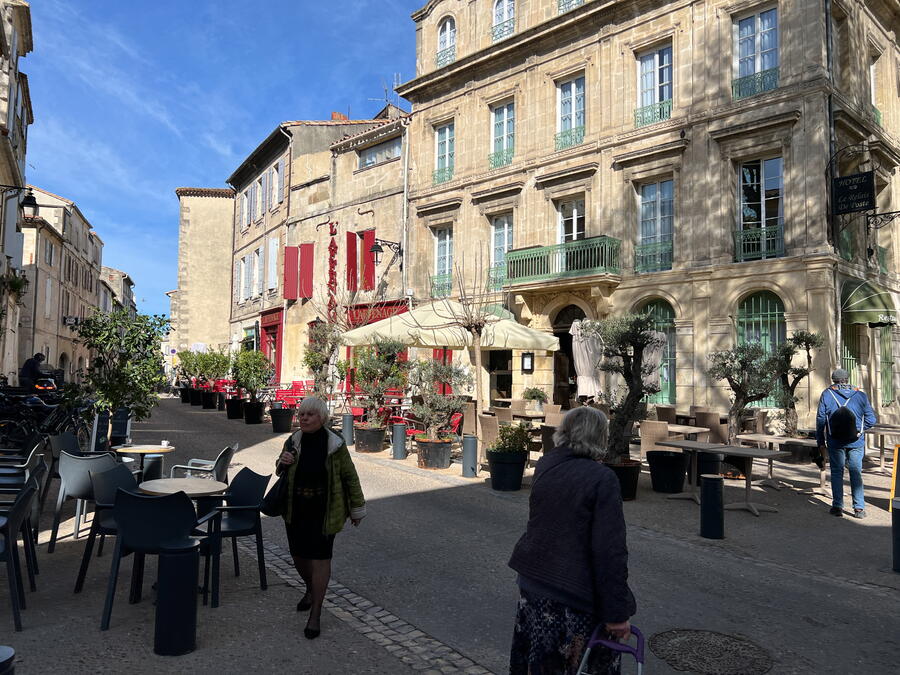 in abundance in the area. Unfortunately, since our visit was in early spring, we didn't see them nor the famous lavender fields of Provence.
In the second part of our tour of Arles, we visited the breathtaking hilltop village of Les Baux, set among limestone cliffs, and an olive farm where oil is processed. I have to say that due to a horrible case of jet lag, I was feeling quite tired and unwell and couldn't sample much of the oil, tapenade and olives offered to us. But they were both lovely stops and what I imagined Provence to be in each place.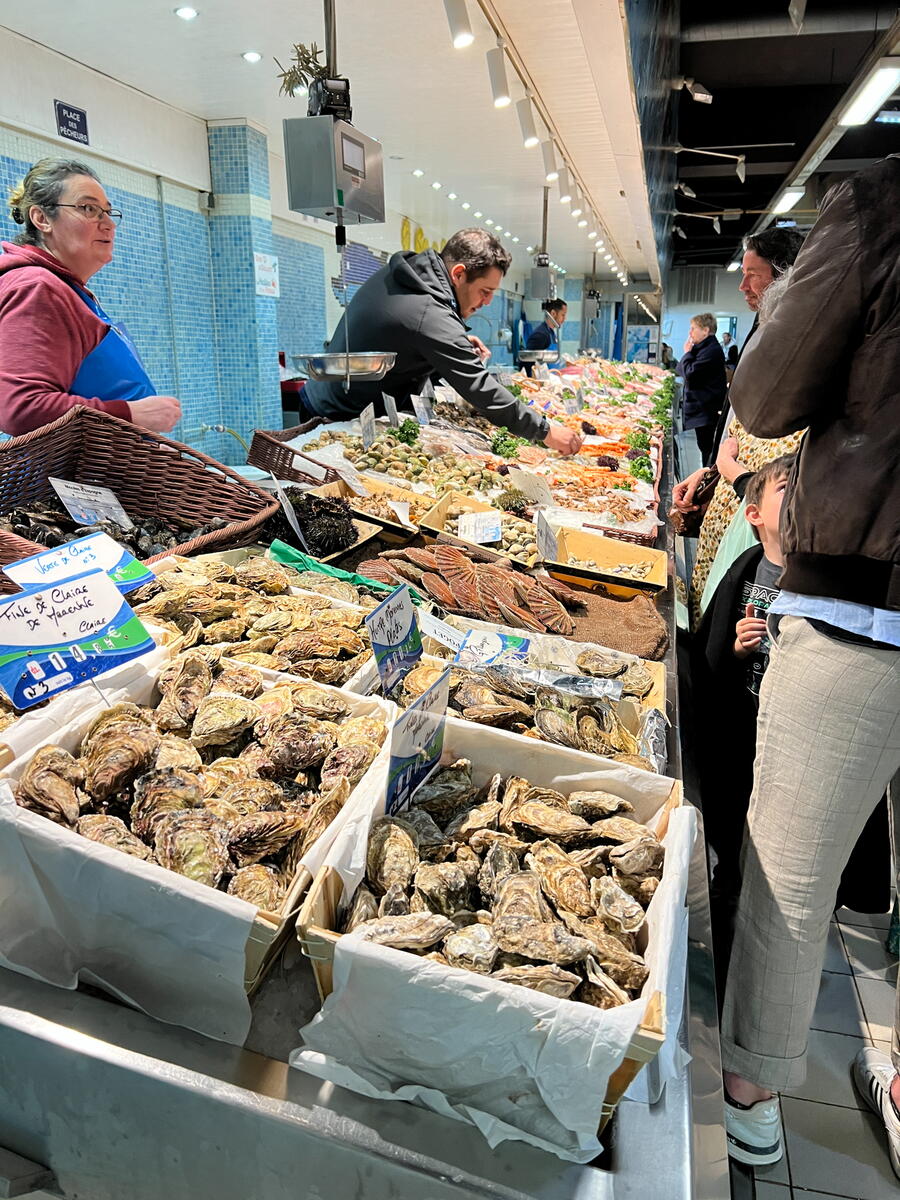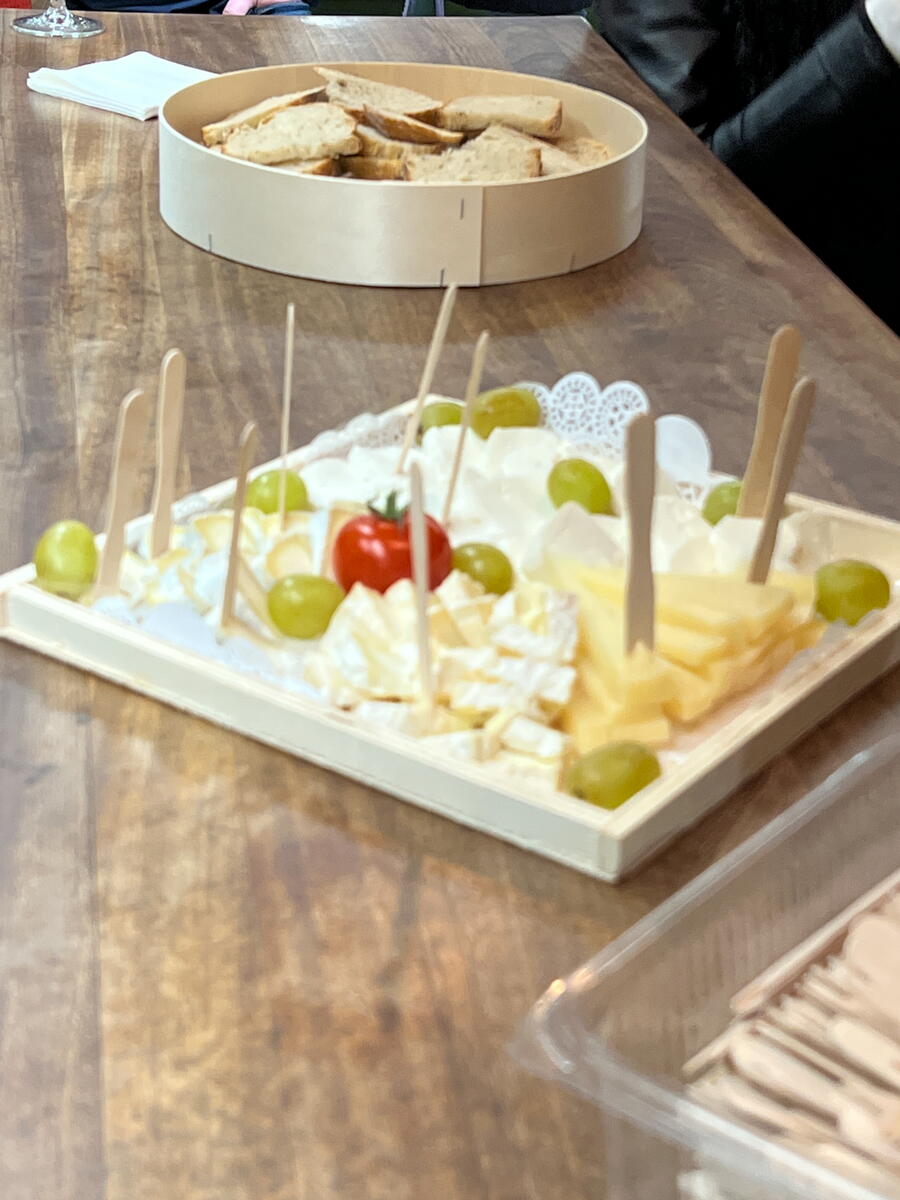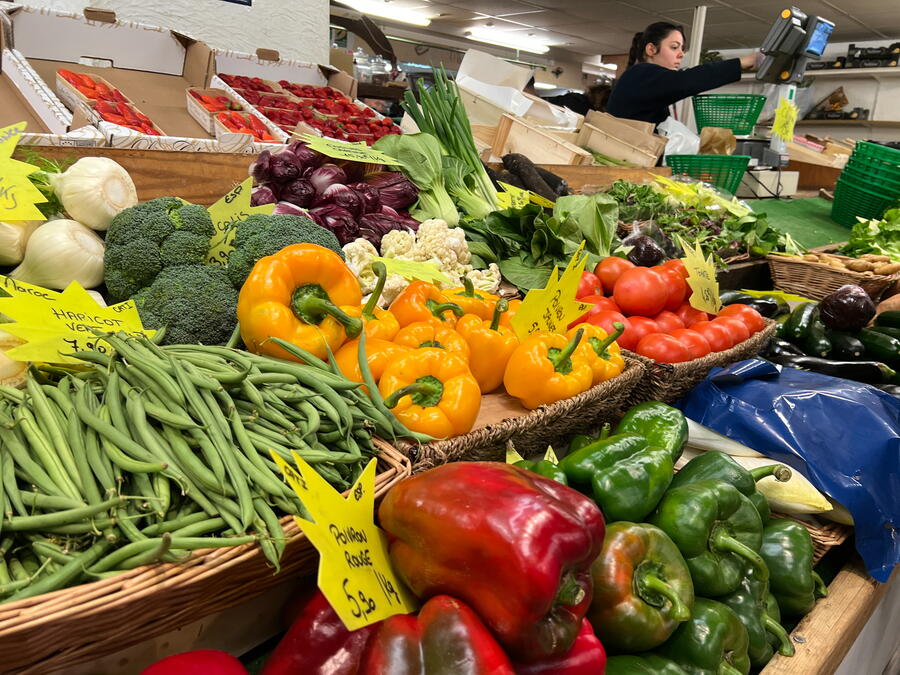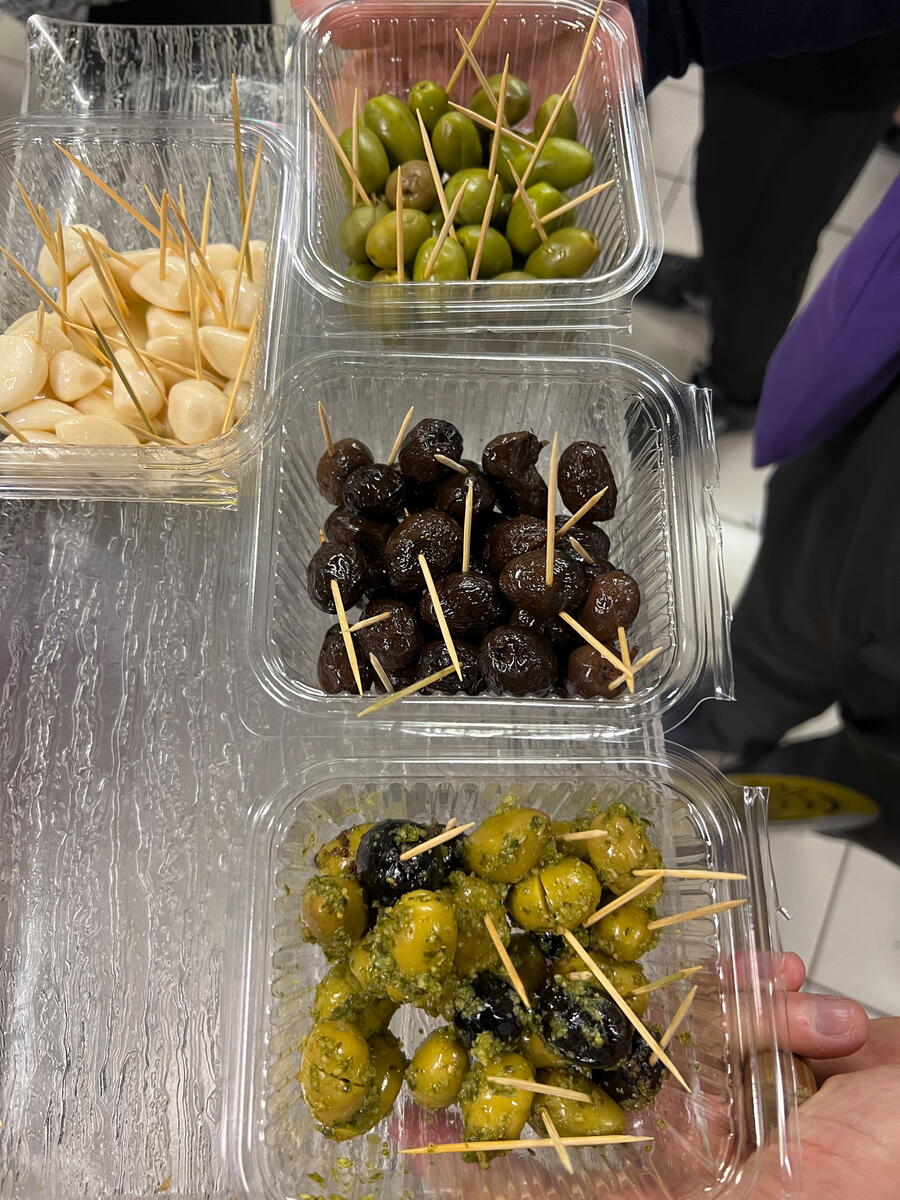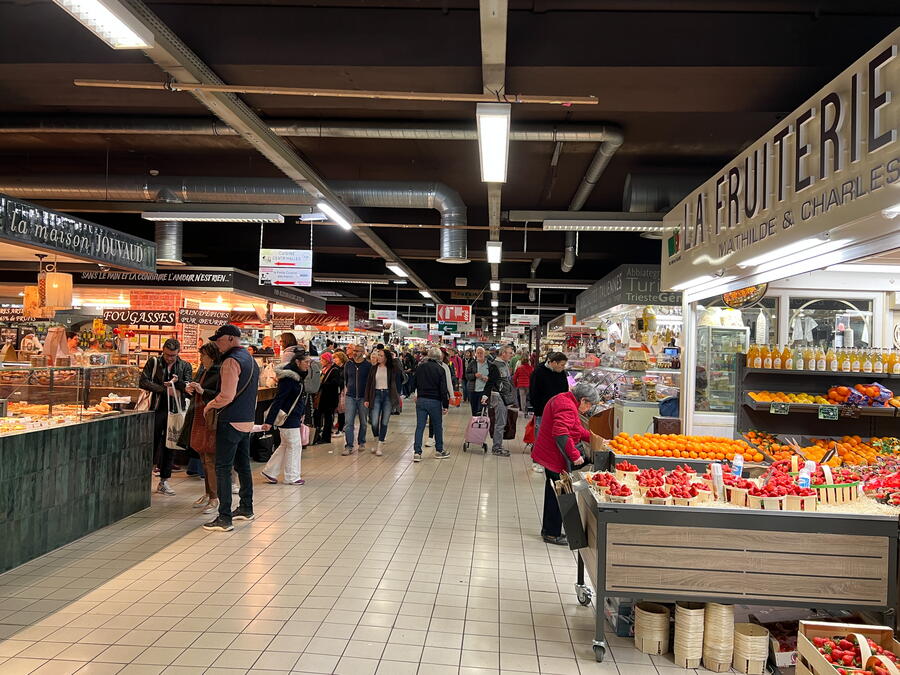 Avignon: the city of Popes...and food
Further up the Rhone is the city of Avignon, where the main ancient center is surrounded by Roman-built walls and is now a UNESCO World Heritage site. Like Arles, it was independent for a time until Louis VIII occupied it and absorbed into his kingdom.
Most know about Avignon as a site where a series of Roman Catholic Popes lived and ruled for about eight decades in the 14th century. That was due to its more central location but also because Rome was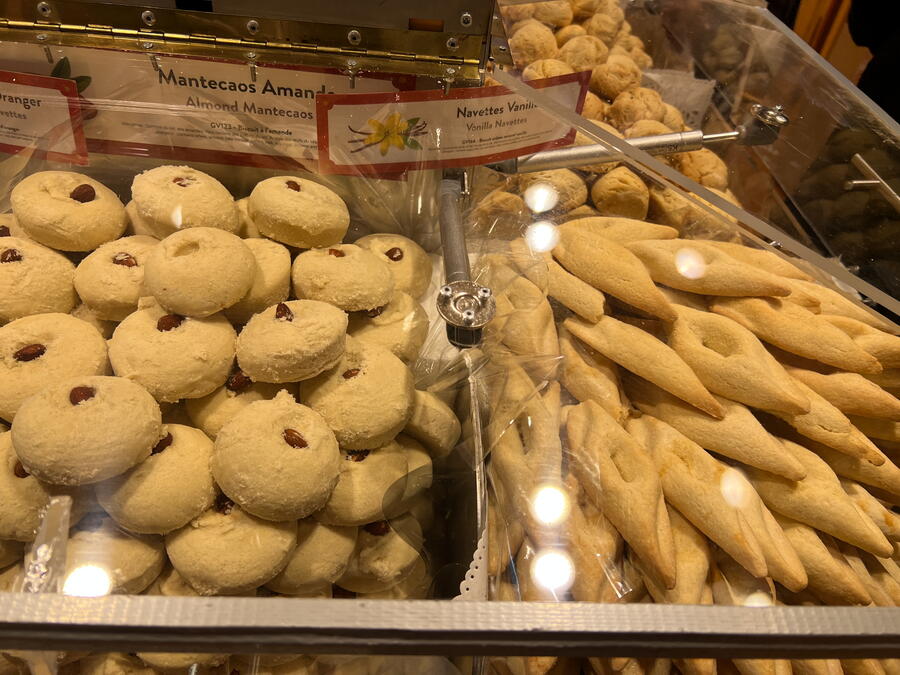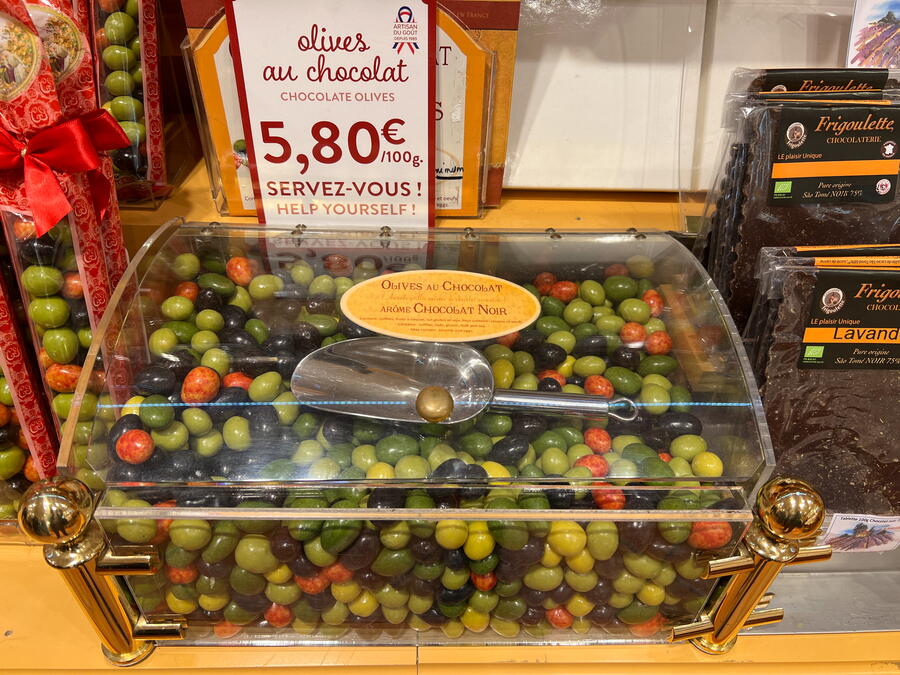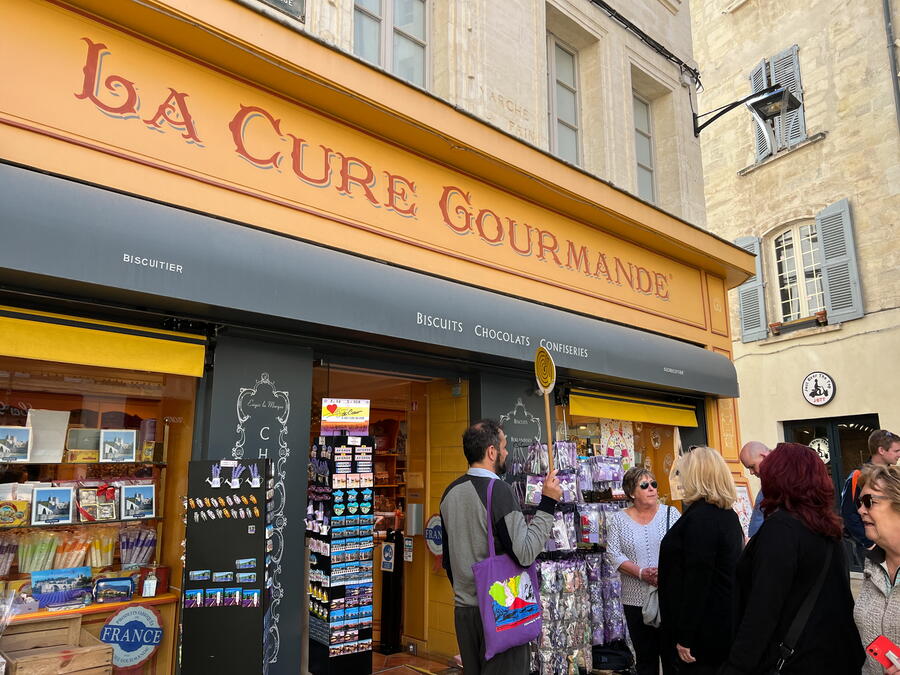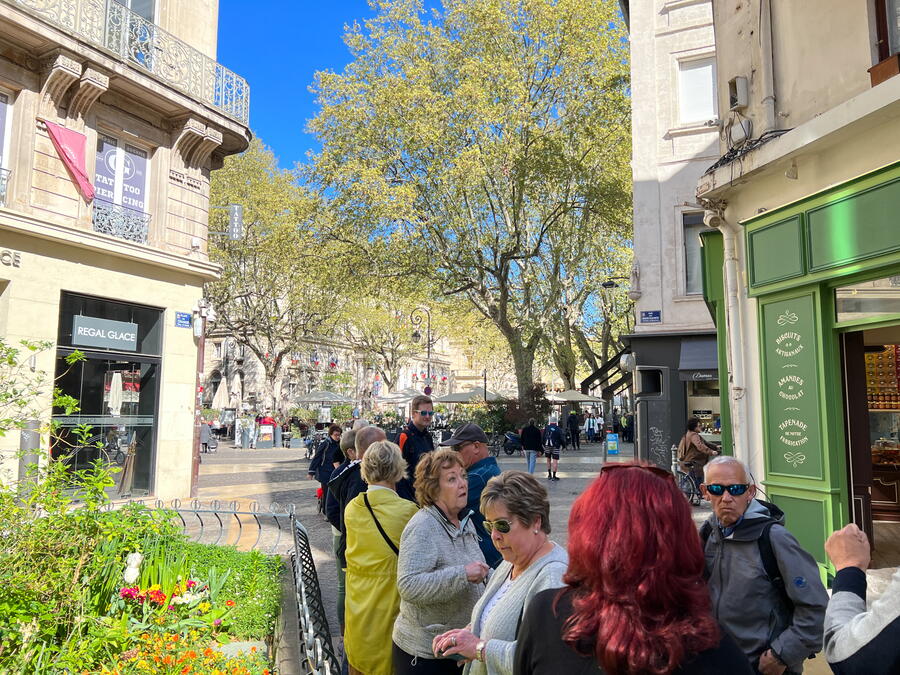 undergoing civil unrest during that time – and the native French pope decided to be closer to home. The French popes gained an unseemly reputation of greed and politics, mostly from their Italian counterparts, who naturally wanted the center of papal power to return to its origins.
I didn't go on the papal palace tour here, like most of the AmaWaterways guests did. Instead, I went to the Les Halles market and sampled some of the local delicacies. These included olives (again, but this time I was able to eat the different kinds as well as more tapenade), goat cheeses with Cote du Rhone red wine, and several chocolates with orange peel, lavender and ones that looked like olives (not surprisingly).
Next post: I'll be writing about Vienne and Lyon.