Going to the Vancouver suburb of Surrey was a revelation. Other than a few smaller towns east of the city and the Okanagan Valley wine country, I didn't know of any other places in this westernmost province of Canada.
While there are many other activities in Surrey - notably tidal coasts, urban forests, golf, and shopping – the main draw is the Spice Trail. Last week, I mentioned some of this during our visit to Guacamole Mexican Grill and Momo N Wings. But another activity is part of its past and almost destroyed: the BC Electric Railway.
The trip to the railway was a fun diversion to the Spice Trail tour, and it came right in the middle of the restaurants we visited. It was also welcomed because we were all completely stuffed with the wonderful dishes enjoyed at the first two eateries. Before that, we took a quick walk around the Cloverdale neighborhood.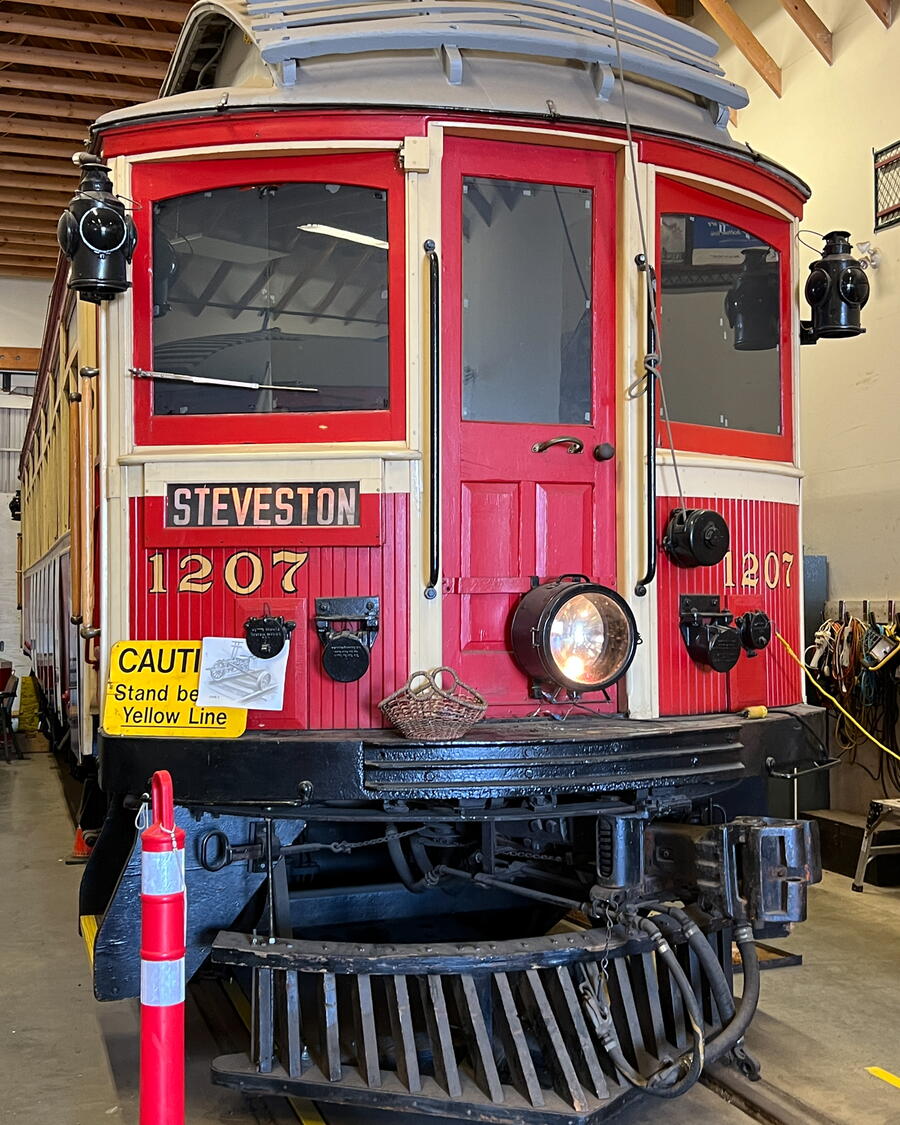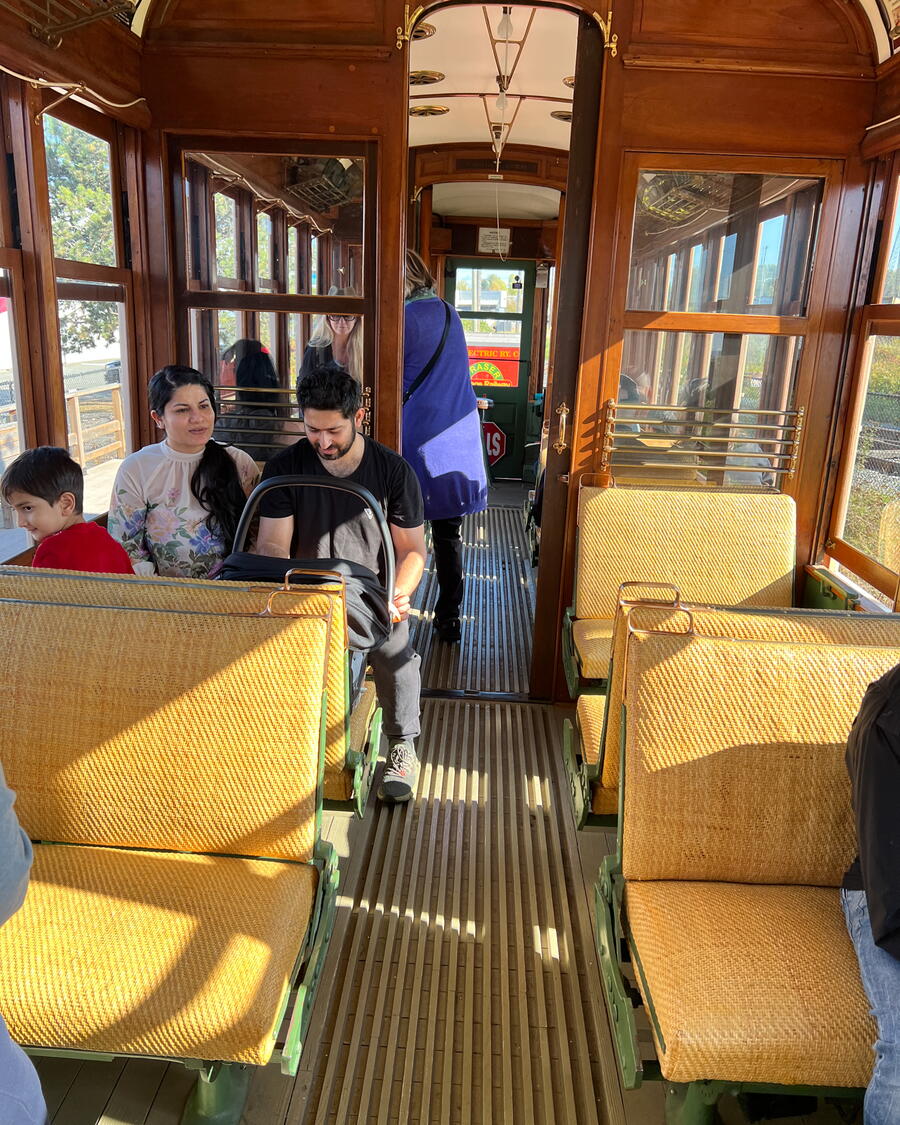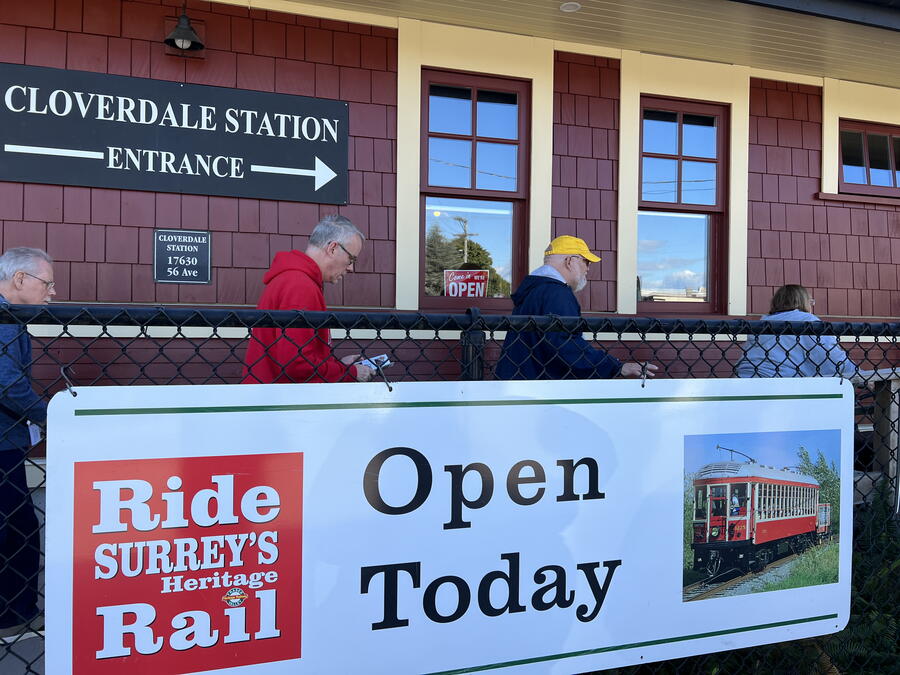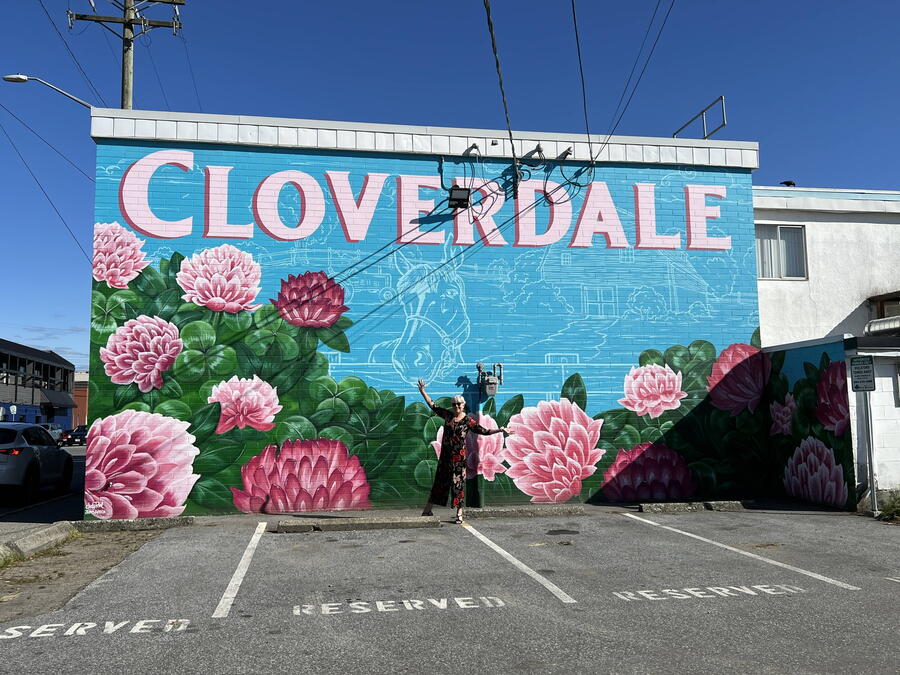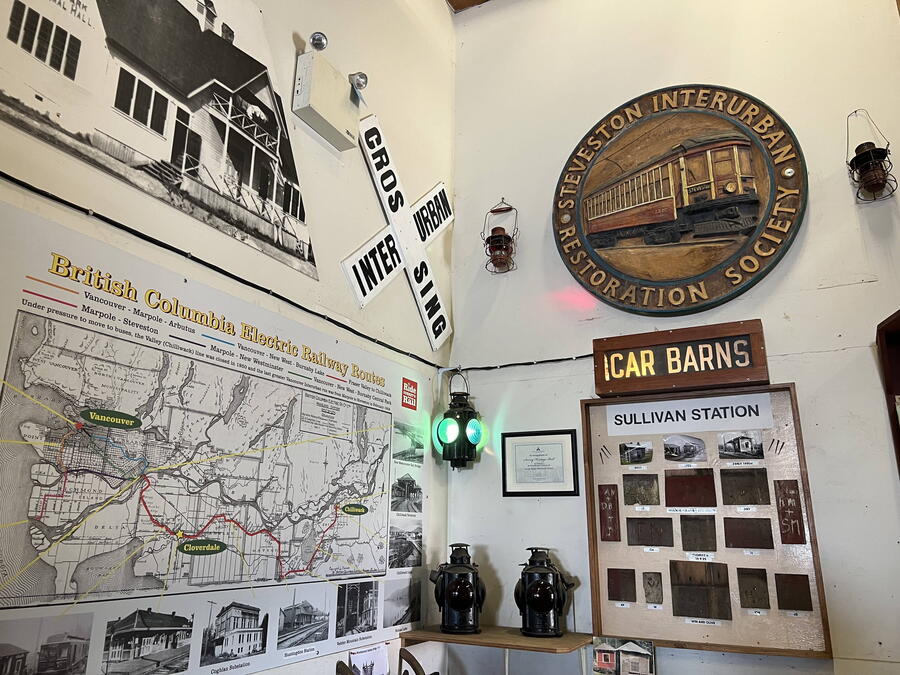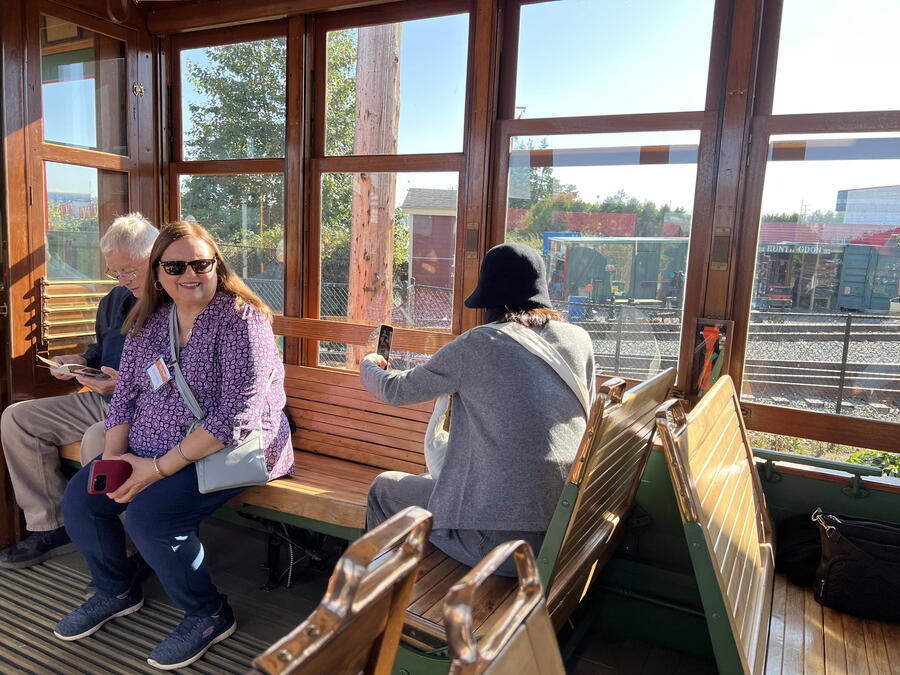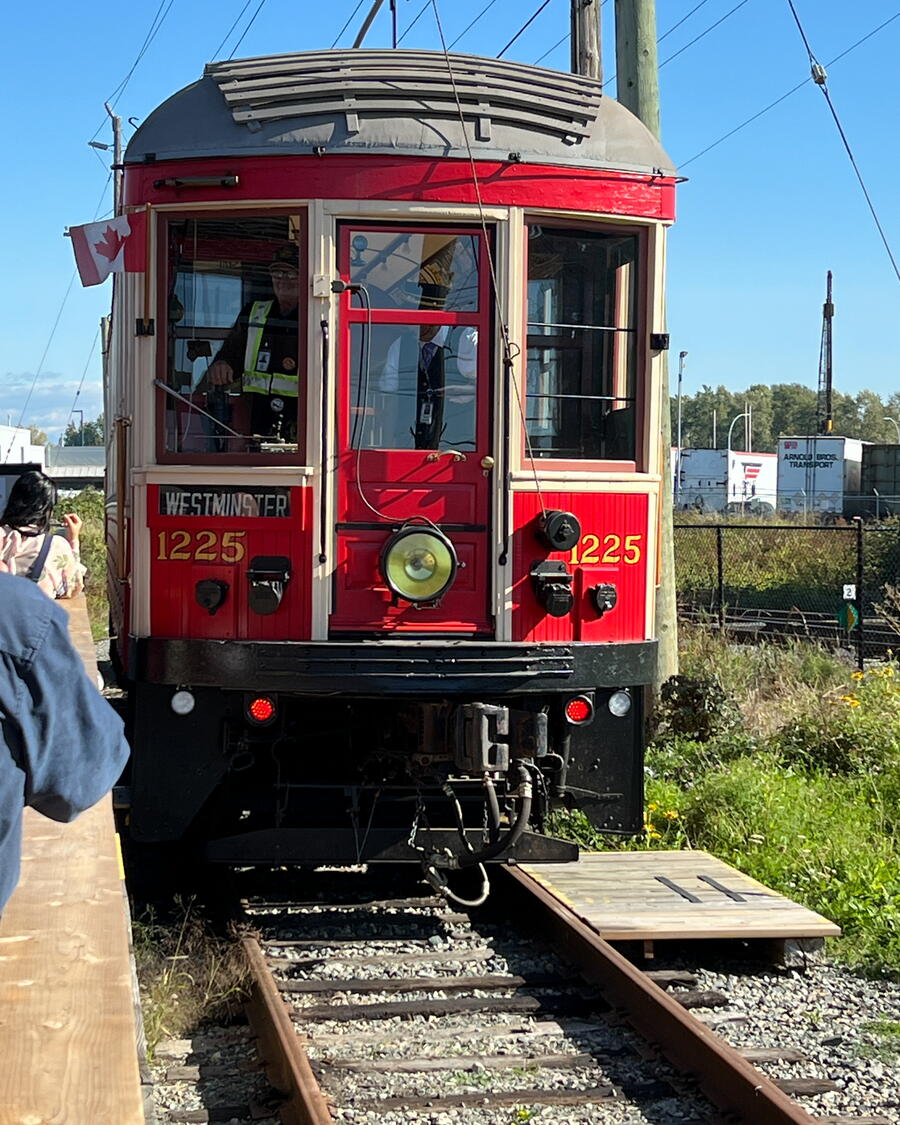 Cloverdale/Fraser Valley Heritage Railway
The surrounding area around Cloverdale is dominated by farmland, so in that sense, it hasn't changed that much. 176th Street is the town's main thoroughfare, a tree-shaded area with small businesses. It resembles any idyllic small-town setting and has been a backdrop for Vancouver's many TV and movie productions.
Just a few blocks away is the Fraser Valley Heritage Railway, home of the old BC Electric Railway. Once an extensive network that went between Vancouver and Chilliwack with over a dozen lines, it started in the 1890s and ended in the 1970s. A separate line also served the provincial capital, Victoria, on Vancouver Island.  Only a half-dozen of the electric cars remain, with four in operation. Visitors can also ride velocipede and quad cars.
On our visit, we went up the rails on the electric and quad cars, which only took about 10 minutes roundtrip each.  We then learned about the BC railway's history by watching a video in one of the cars. Finally, we each rode a velocipede on a 50-yard stretch of rails for fun. The volunteers made the whole experience joyful and informative.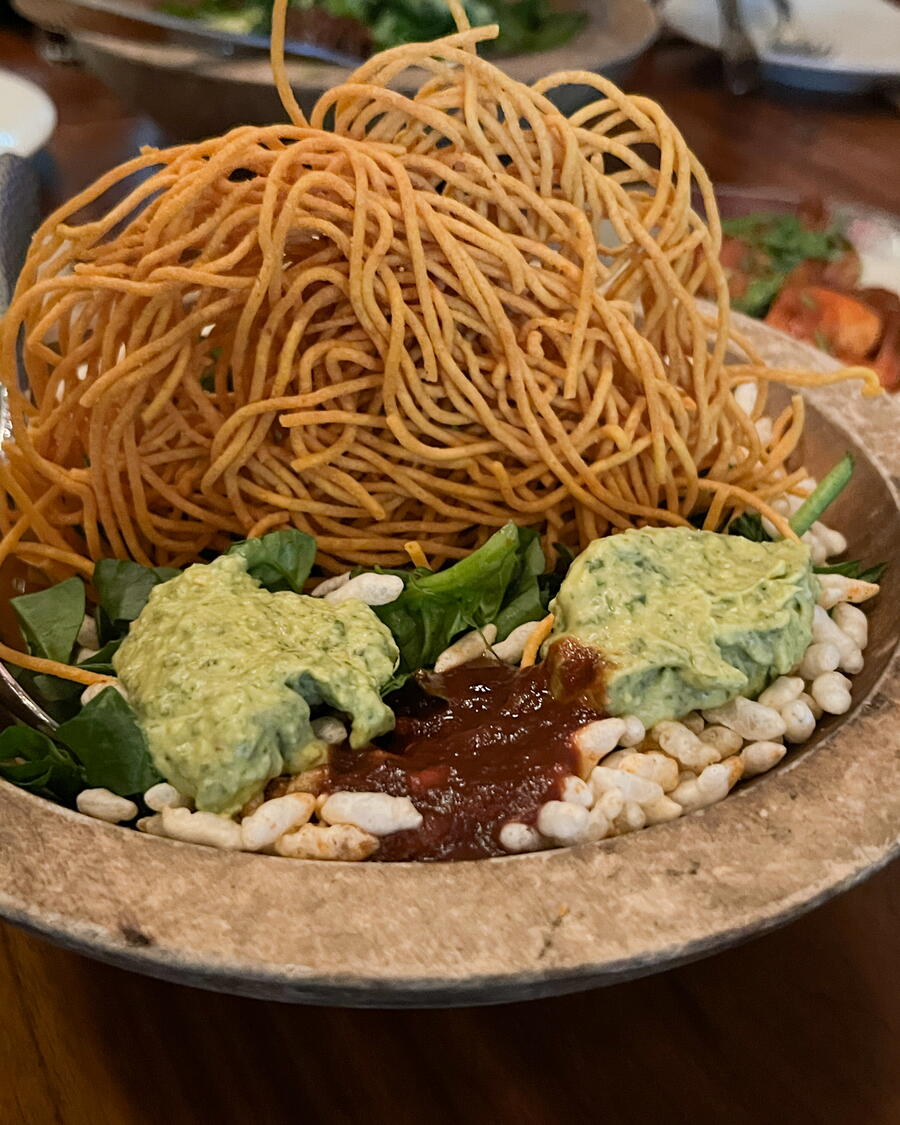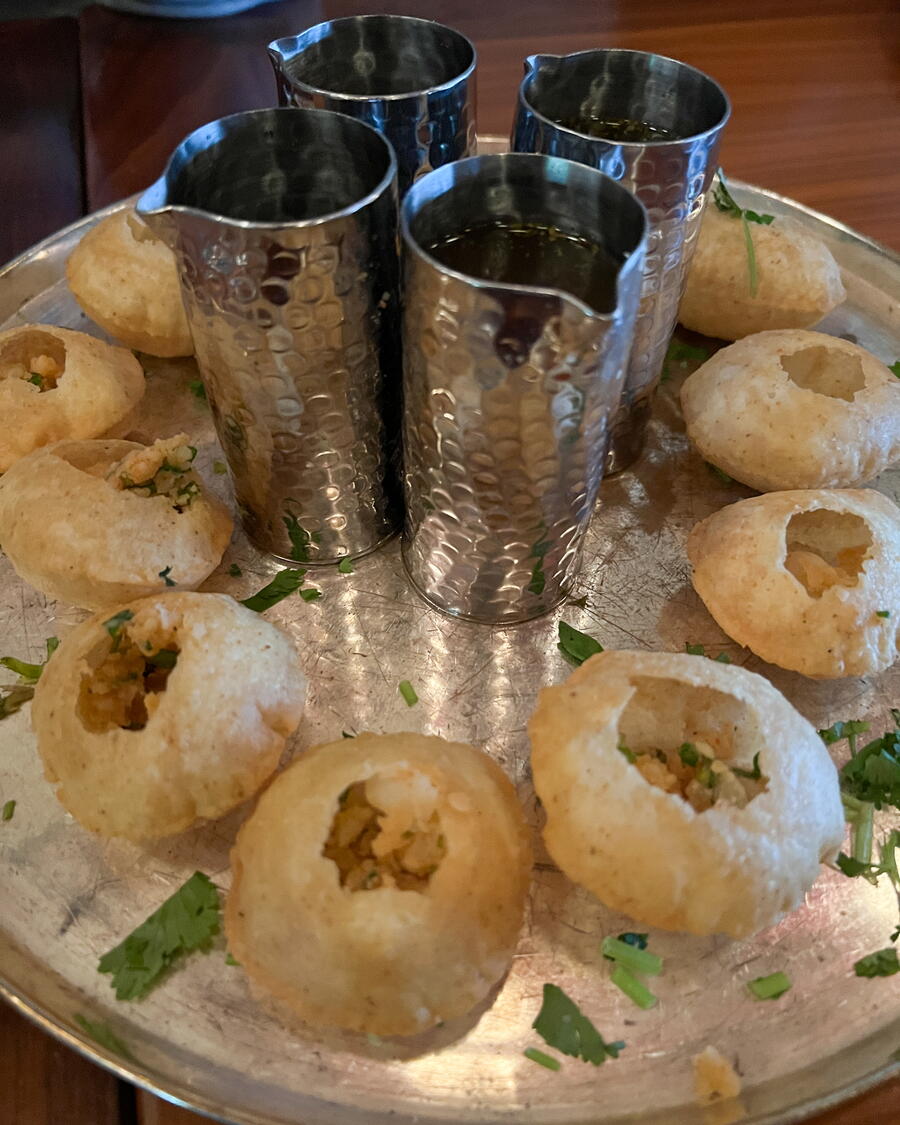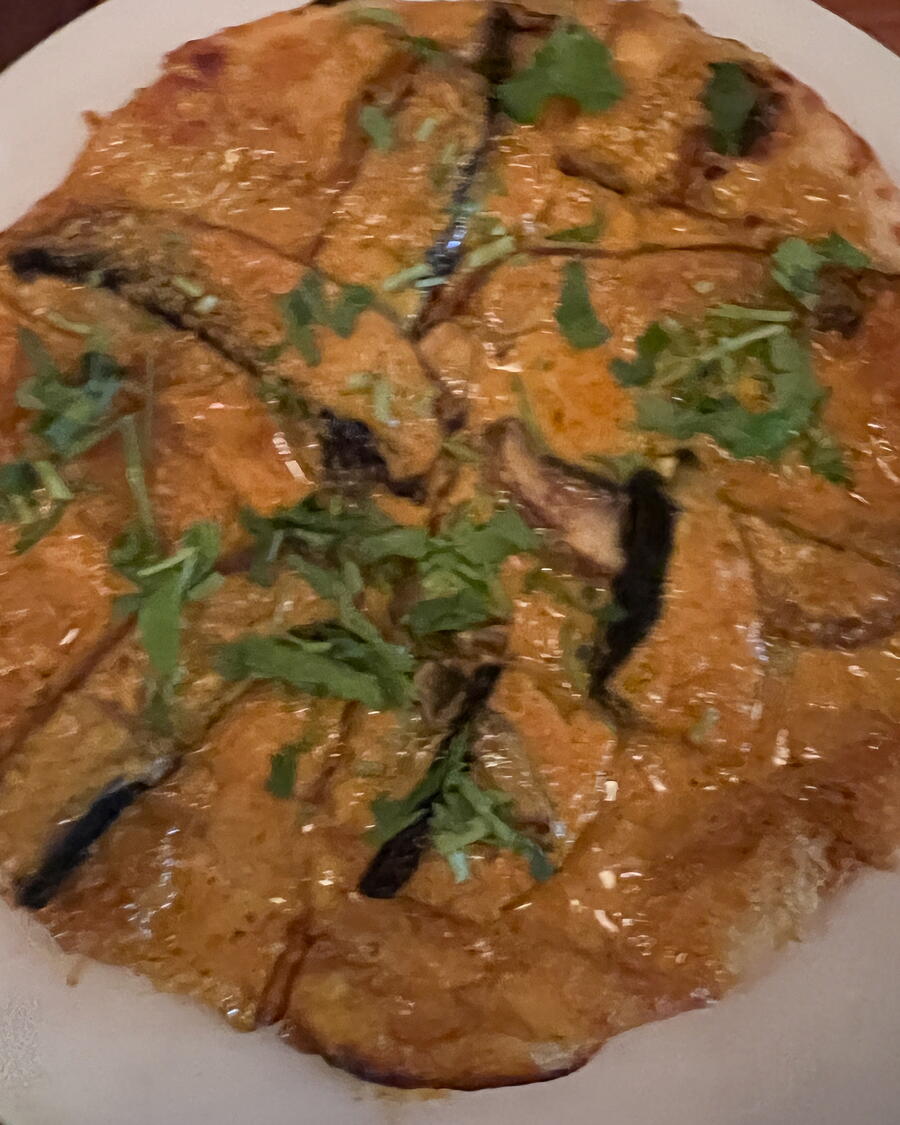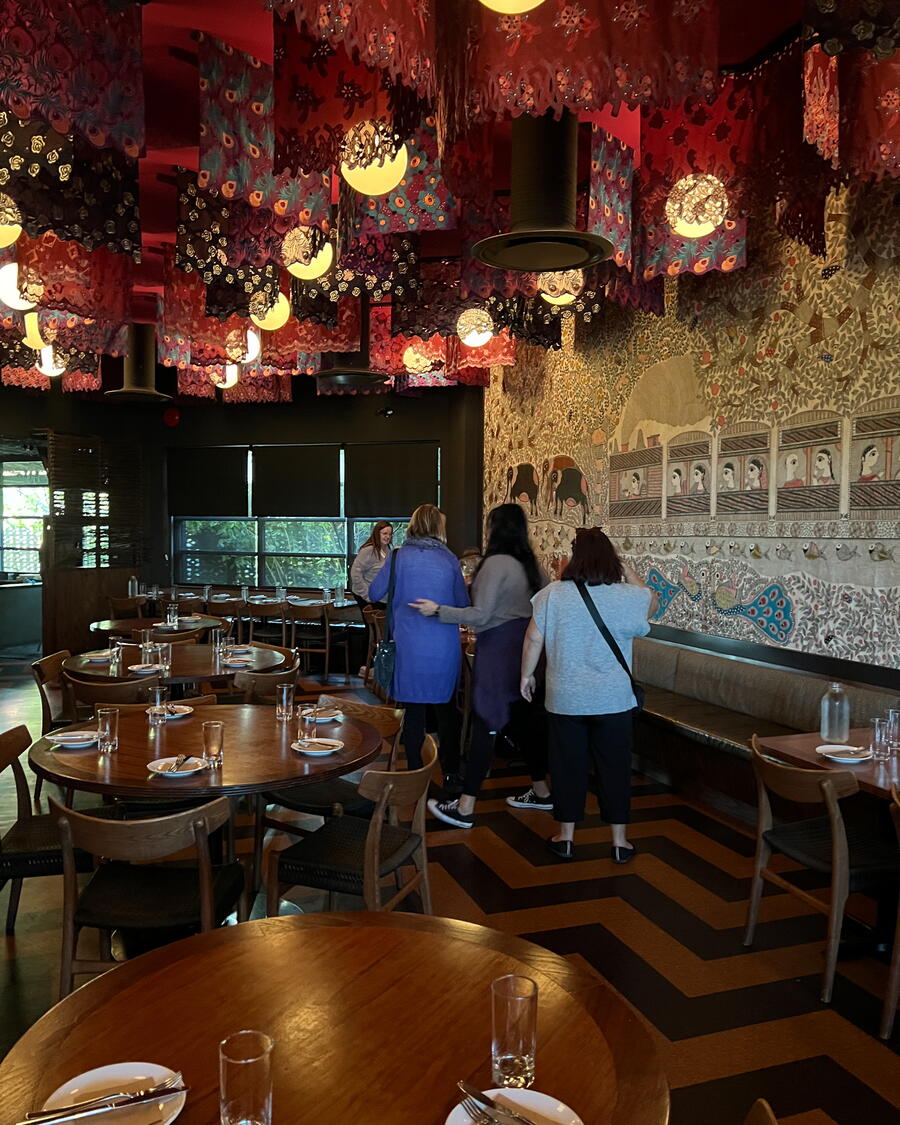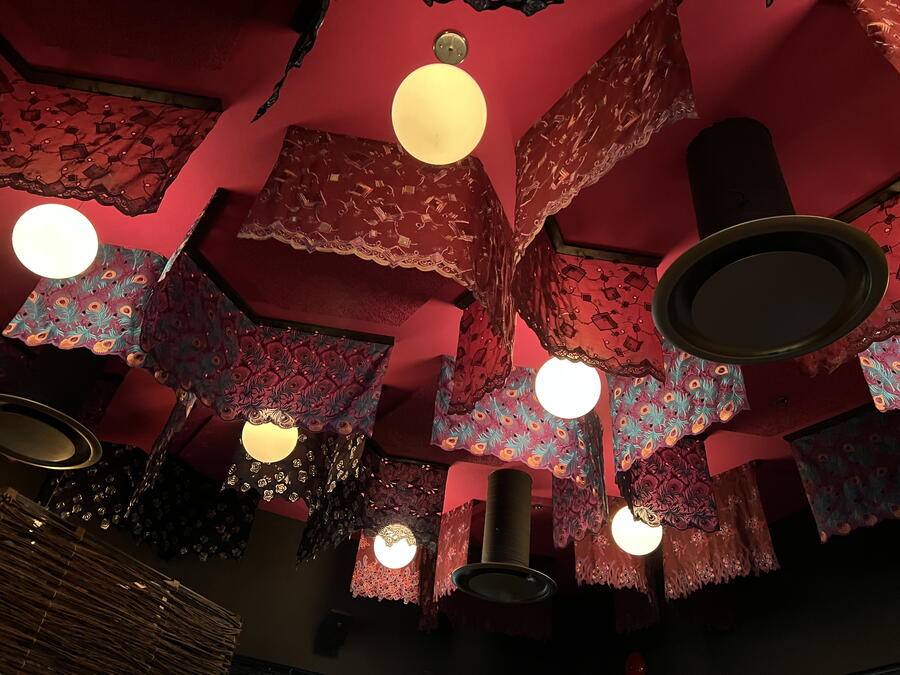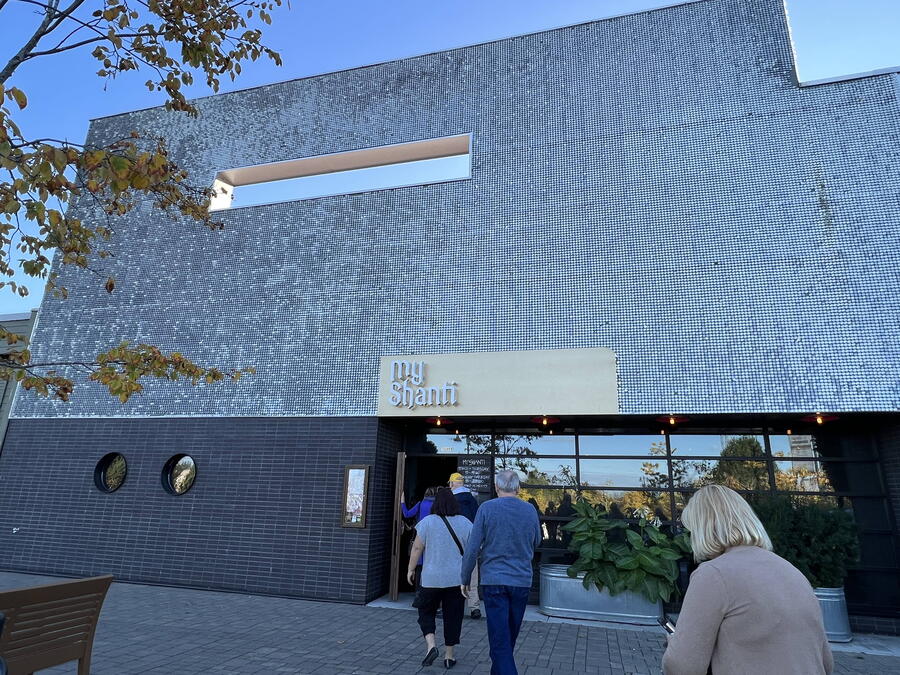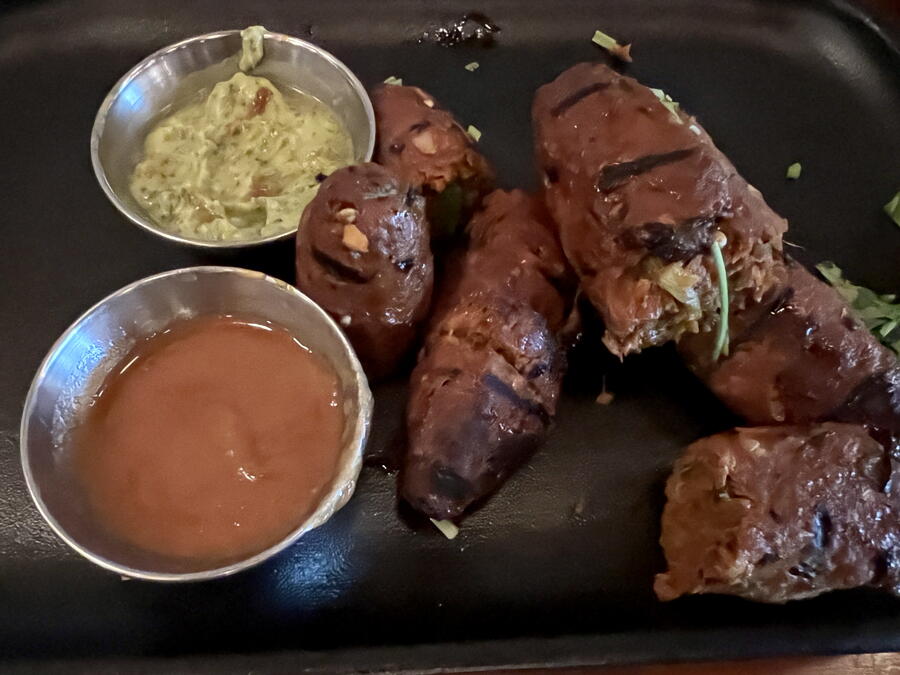 My Shanti
Canada's version of "Shark Tank," the entrepreneurial TV program, is called "Dragon's Den." One of the country's renowned celebrity chefs, Vijay Vij, was part of their panel. At around the same time, he established My Shanti. Taking inspiration from dishes all over India, he then added his own twist to them. He now offers them as part of the Surrey Spice Trail, and it's an exciting culinary adventure. You won't find a lot of the standard Indian restaurant food here.
We received a curated selection of dishes that were considered the most popular, starting with Vikram's Favourite Snack. It could also be mine – a grilled naan with cashew cream, sliced portobello and cilantro. It was so simple, but with the earthy mushroom playing off of the rich sauce, it was irresistible. A completely different starter was gol gappa, a puffed open dumpling with potatoes and lentils with mint and tamarind water for pouring. It was a fun dish flavored with cardamom, cumin and other typical Indian spices.
Our food odyssey continued with more starters:  tandoori chicken drumettes with mint yogurt sauce; wild boar and lamb kebabs with mint and tamarind chutneys; gunpowder prawns bathed in a sweet-sour masala; and chaat, a fresh and vibrant salad with spinach, eggplant, sweet potatoes, crispy rice puffs and chutneys. This is a place that I would return to, should I ever visit Surrey again.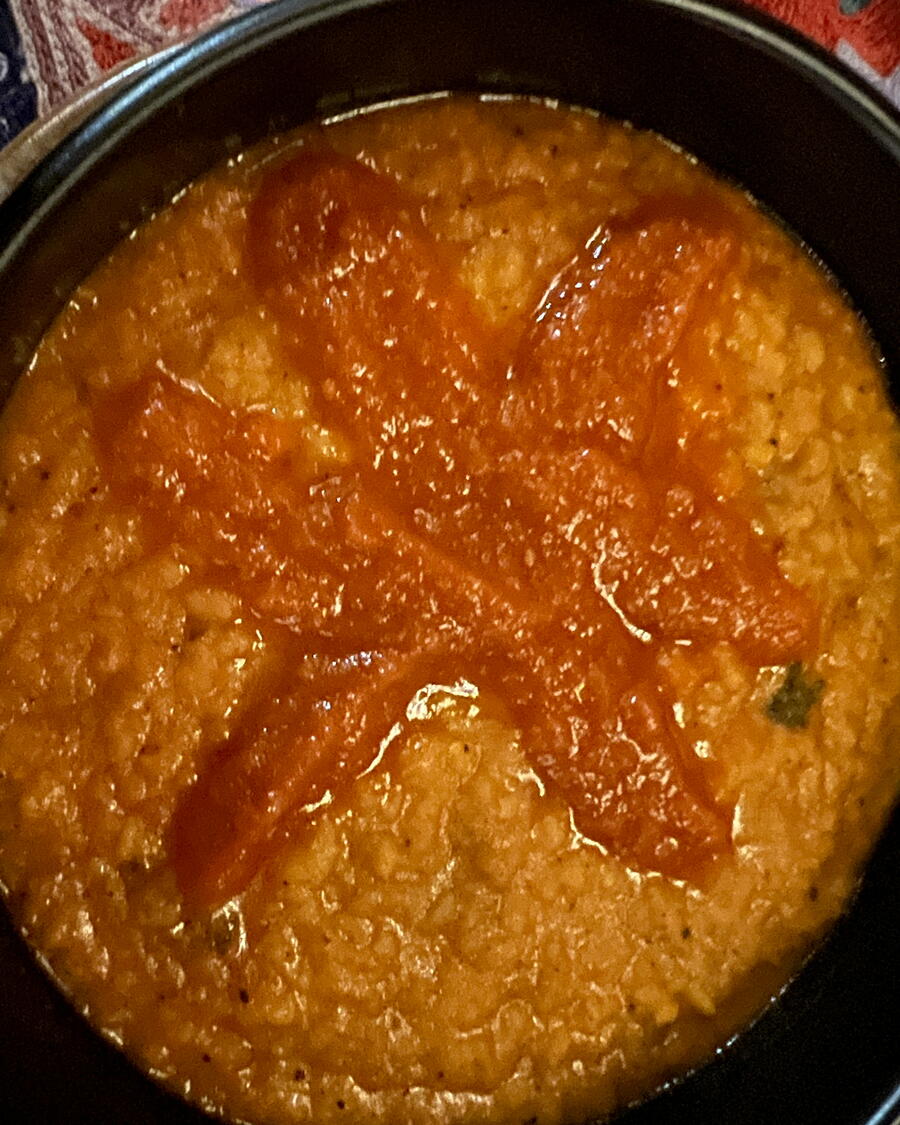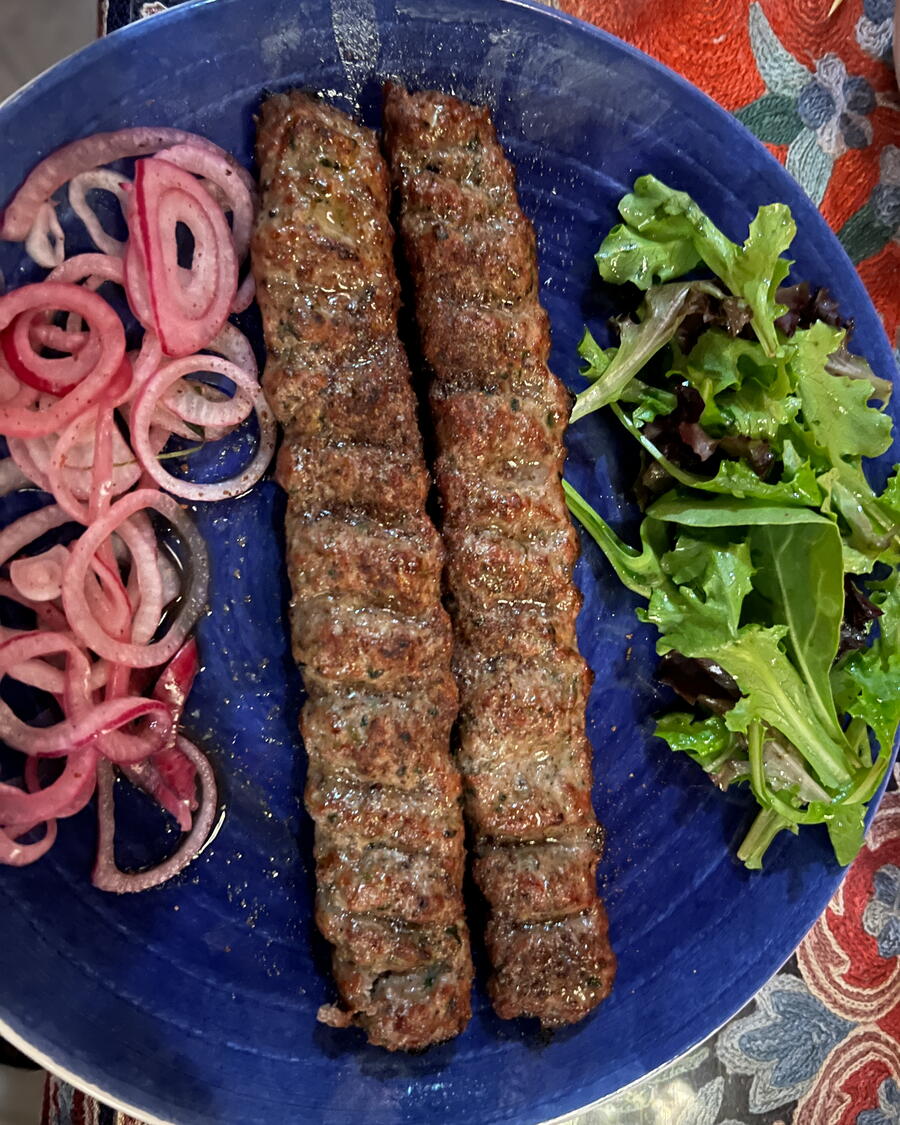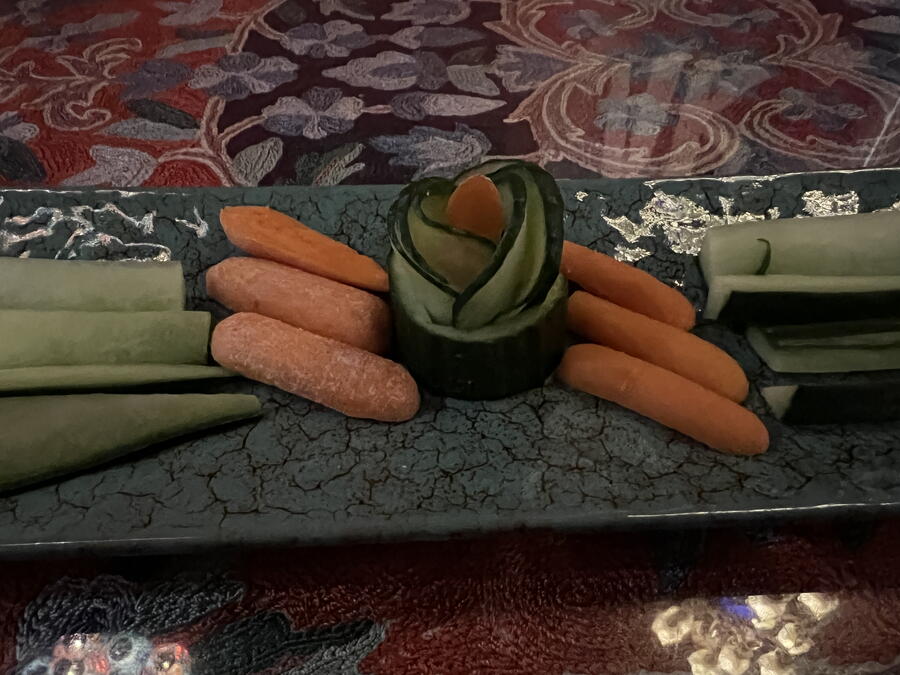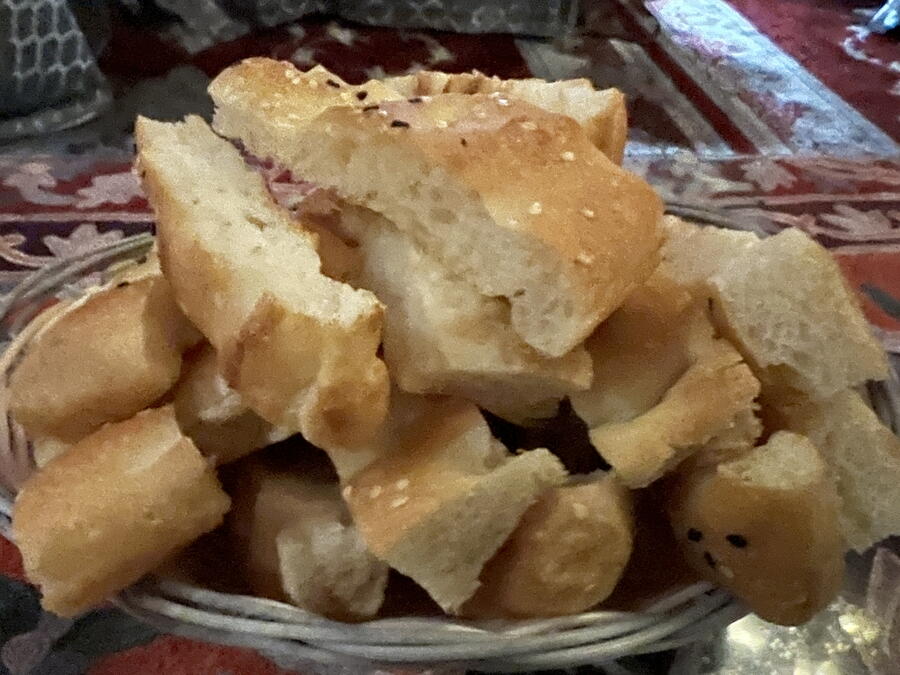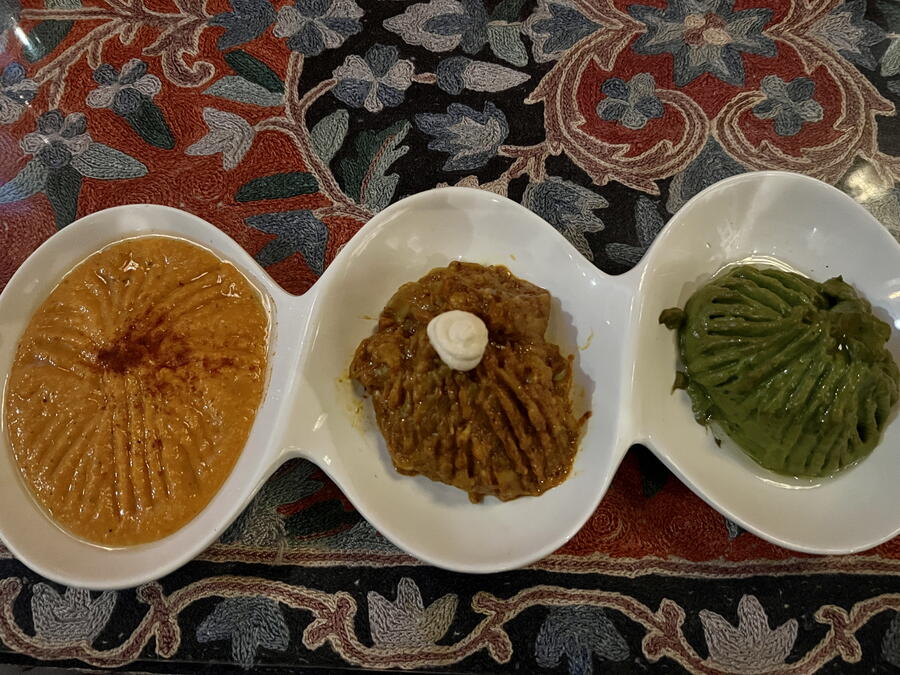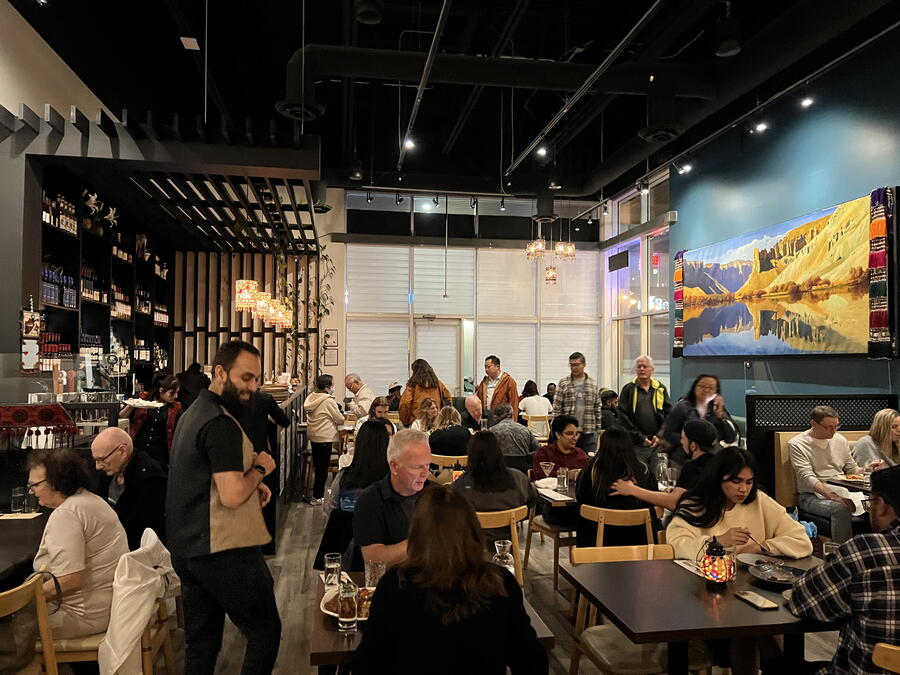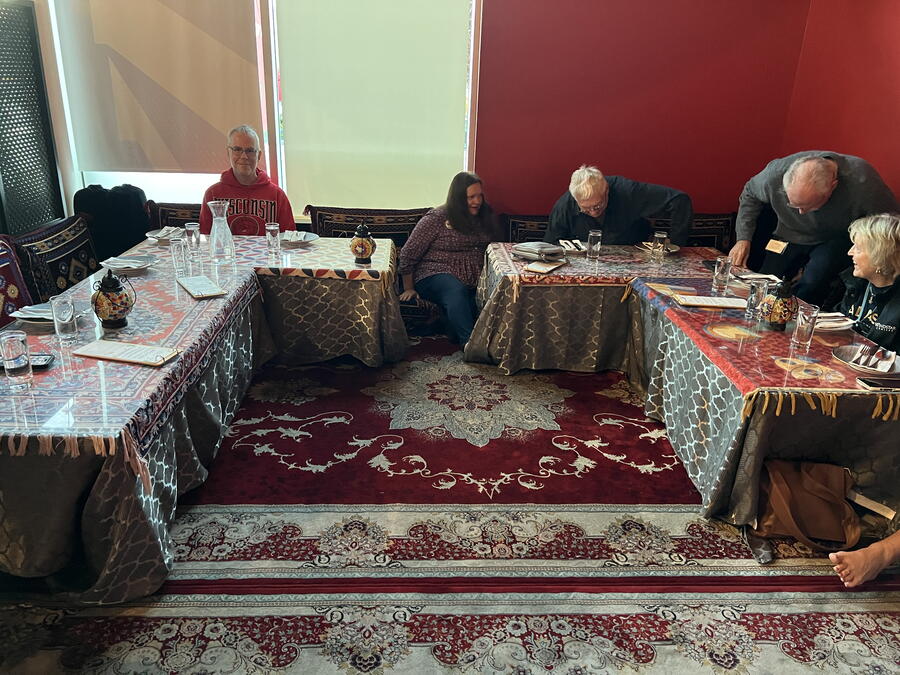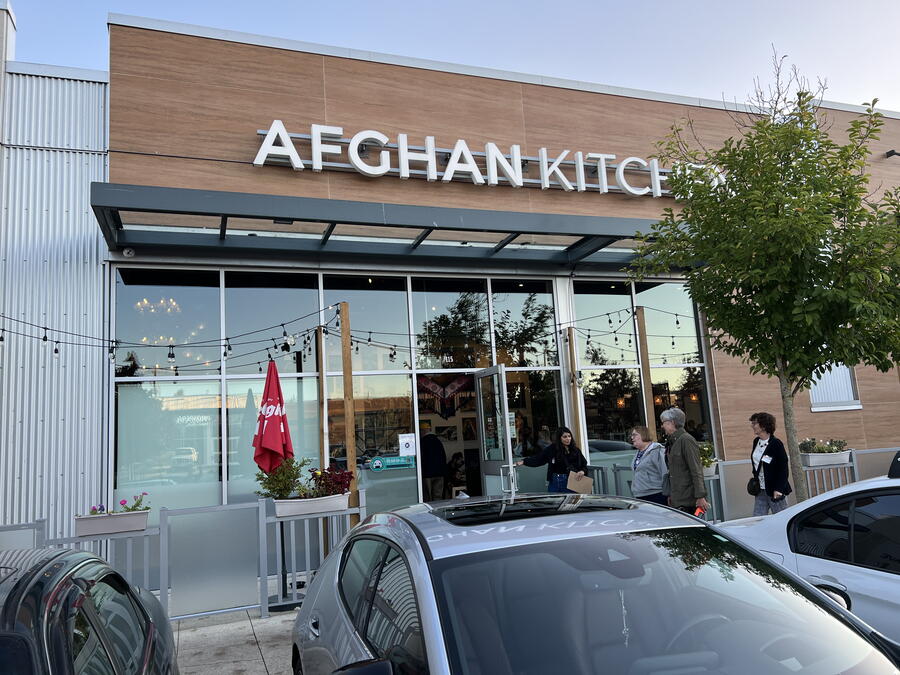 Afghan Kitchen
With its unassuming strip mall exterior, this family-owned and operated eatery hides a culinary delight inside. You certainly have a standard dining room for most visitors, but turn to the left, and you'll see a traditional Afghan sitting area with low tables and overstuffed cushions on an elaborately designed Eastern rug, with scenic artwork adorning the walls. This is where our group dined, and it was almost dangerous to do so. Since we were so full from the rest of the day's meals, it would have been a nice place to nap.
But even with that challenge, the dishes served were not too filling. We started with an artistically carved plate of fresh vegetables, a trio of dips – avocado, red pepper hummus and chilled eggplant - and homemade bread, along with our choice of cocktails. We then enjoyed a lentil stew with split peas, cumin rice, Shami, a minced beef kebab with pickled onions, and mint chutney and rice.
Looking at their menu, we could have tried more dishes here. But maybe they were being merciful to us after the avalanche of wonderful food we enjoyed all day. I know that a trip to Surrey is a wonderful culinary journey, and if you travel down anywhere on the Spice Trail, you won't leave hungry.