Continuing with my post from last week, I'm now covering the rest of the trip we took to take NLS out to college in Los Angeles.  I'm still thinking about how we covered about 2,000 in just a week's time and how that wasn't nearly enough to truly appreciate what this area of the United States had to offer.
Sure, there were plenty of moments of visual sameness – plains and desert landscape that stretched out for miles, with the occasion settlement of weathered modular and older homes and scattered rusted vehicles and equipment.  But there were also times of stark beauty where millions of years of geological upheaval carved out otherworldly russet and chalk-white canyon walls or buttes.  Of course, we drove through a few major cities where we ended up staying the night out of necessity.
Here is the rest of our road trip in the Southwestern United States, covering California, Arizona, and New Mexico.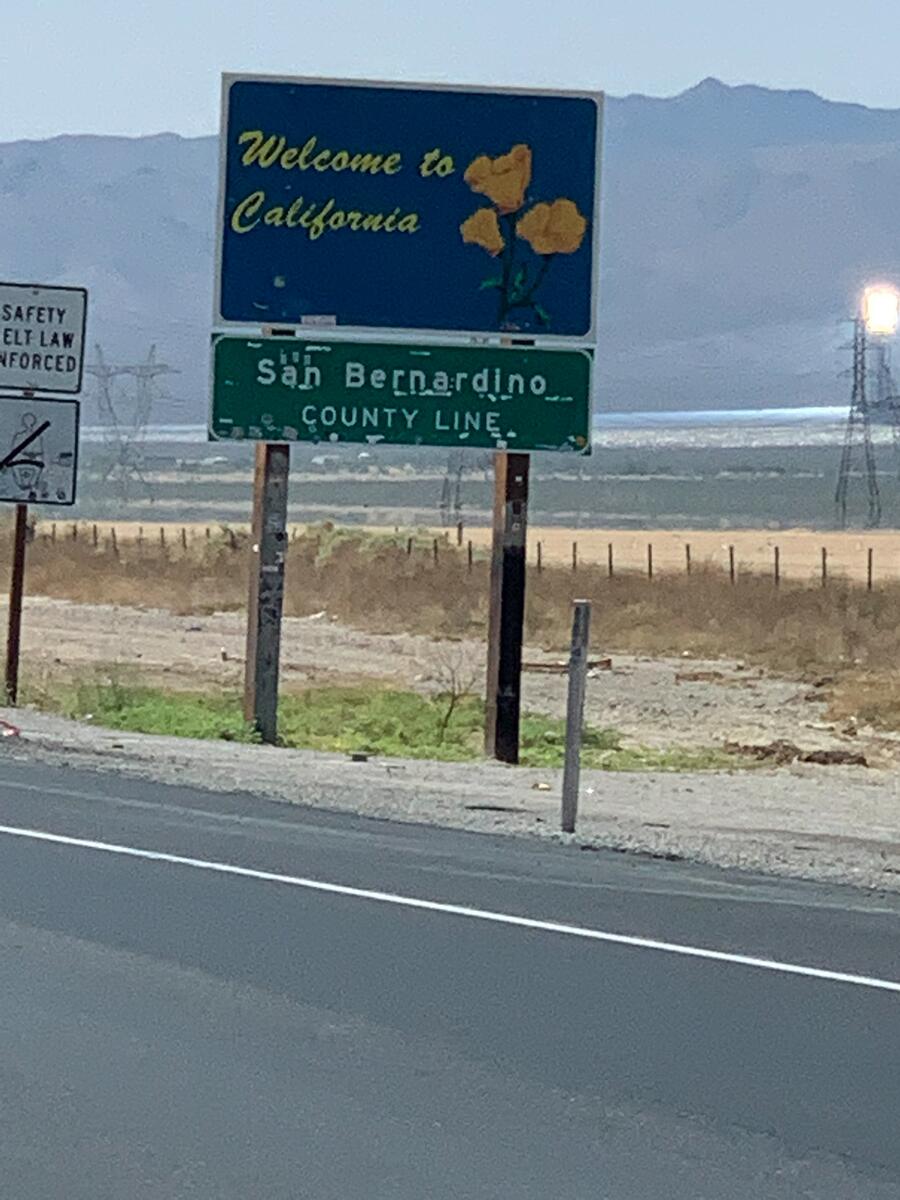 California
If you've followed my blog for long, then you know that I write about my home state often, both the northern and southern parts.  And even though I'm a proud native Northern Californian, I've probably mentioned Southern Cal more, probably because there's more to write about.  In this case, it was a primary destination.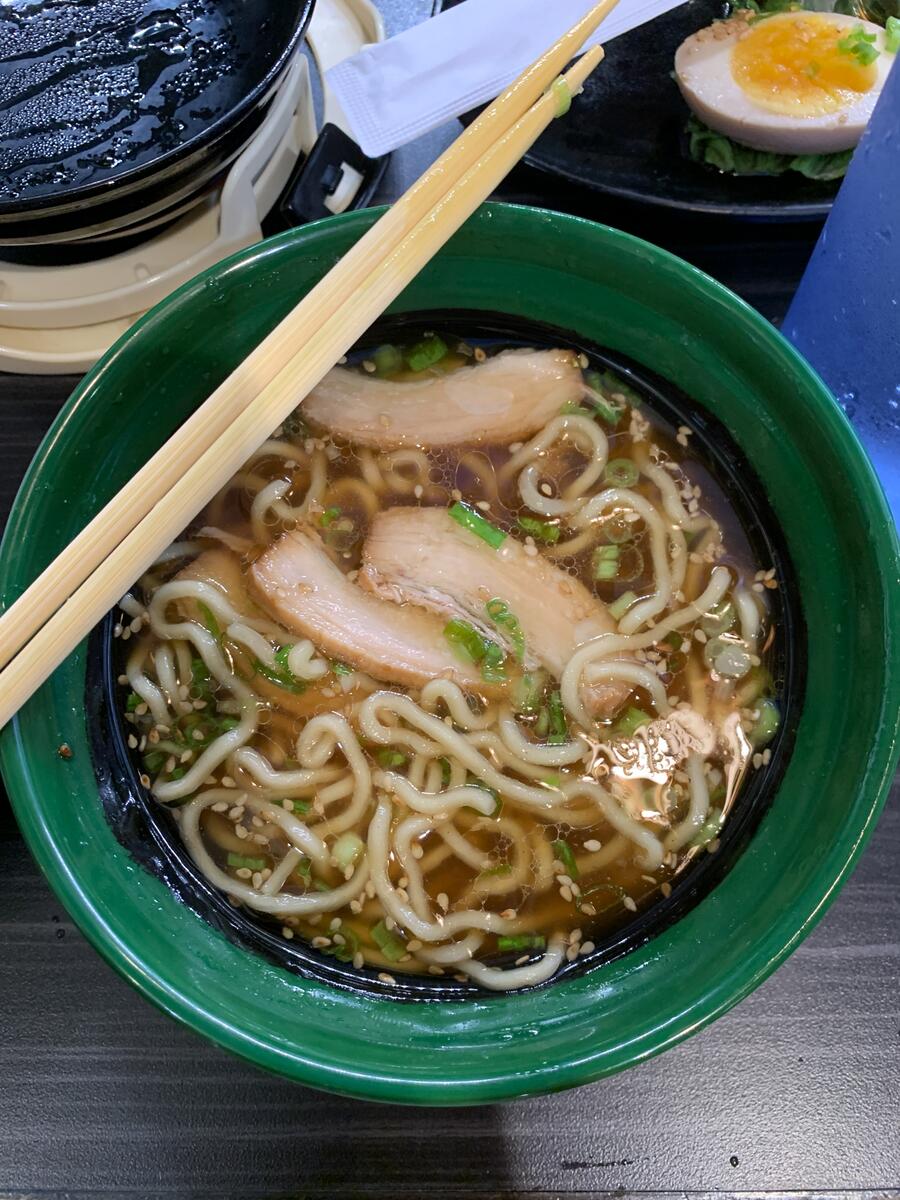 We stayed in a Santa Monica rental for two days, giving NLS some time to spend with us before she officially became an independent college student. One of the things she really wanted to do was go to Little Tokyo and Kura Revolving Sushi Bar (where you pick your plates from a conveyor belt). I had some sushi and got a shoyu ramen for RAS to have later.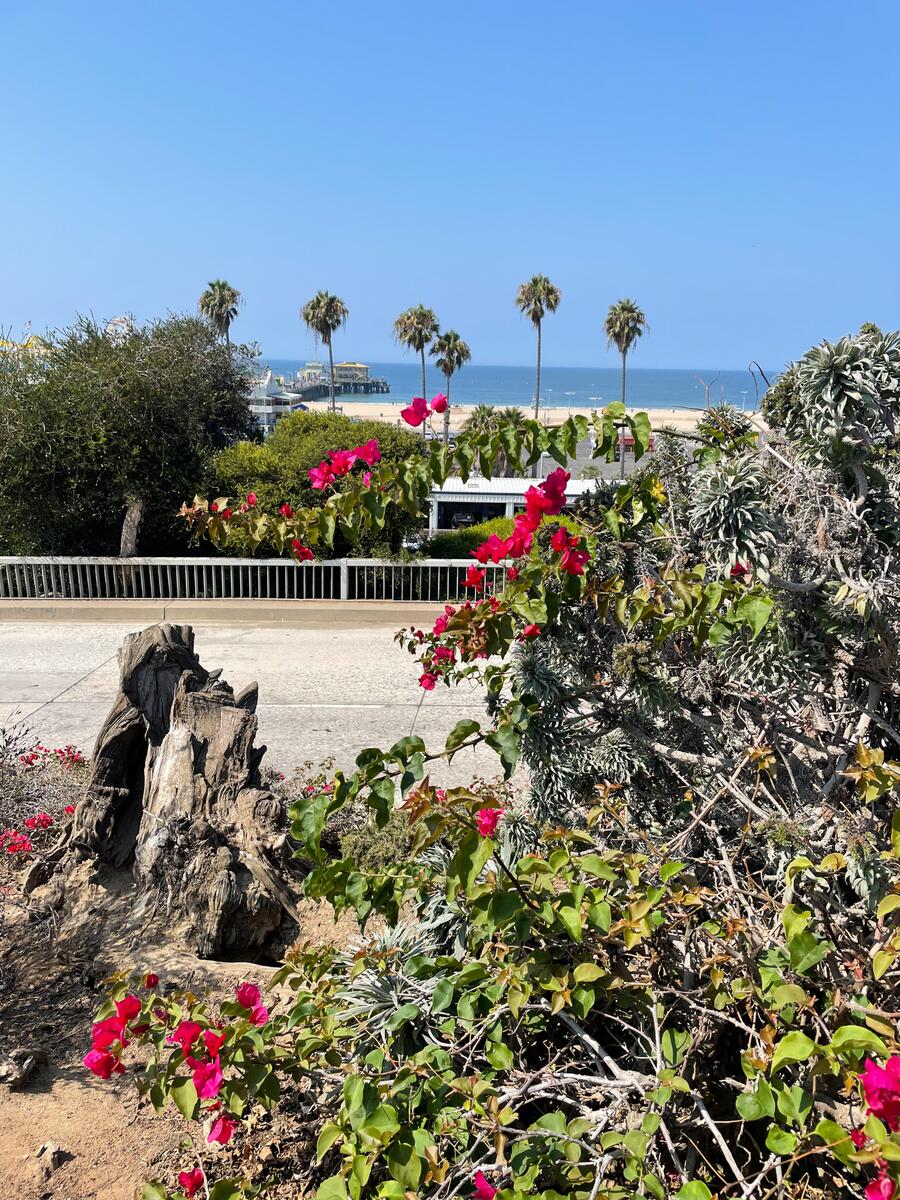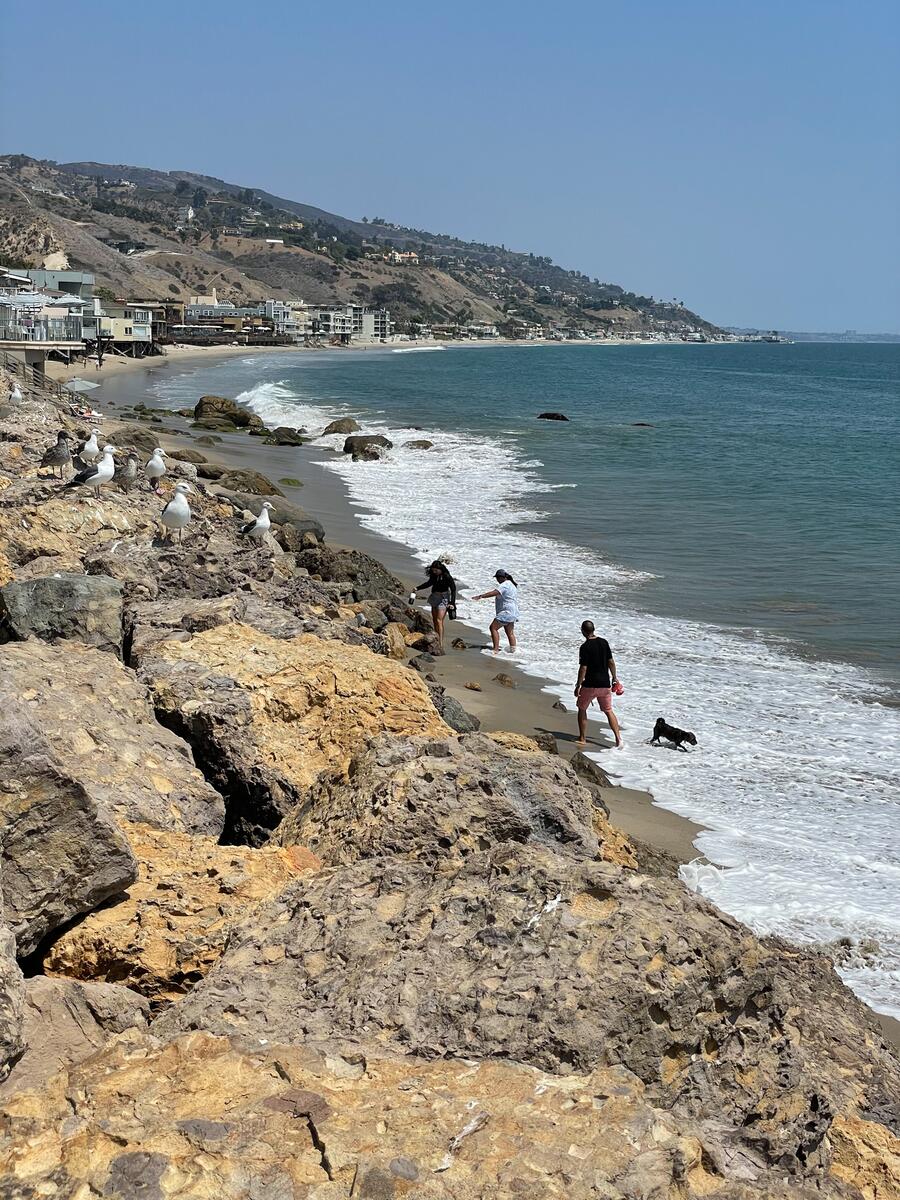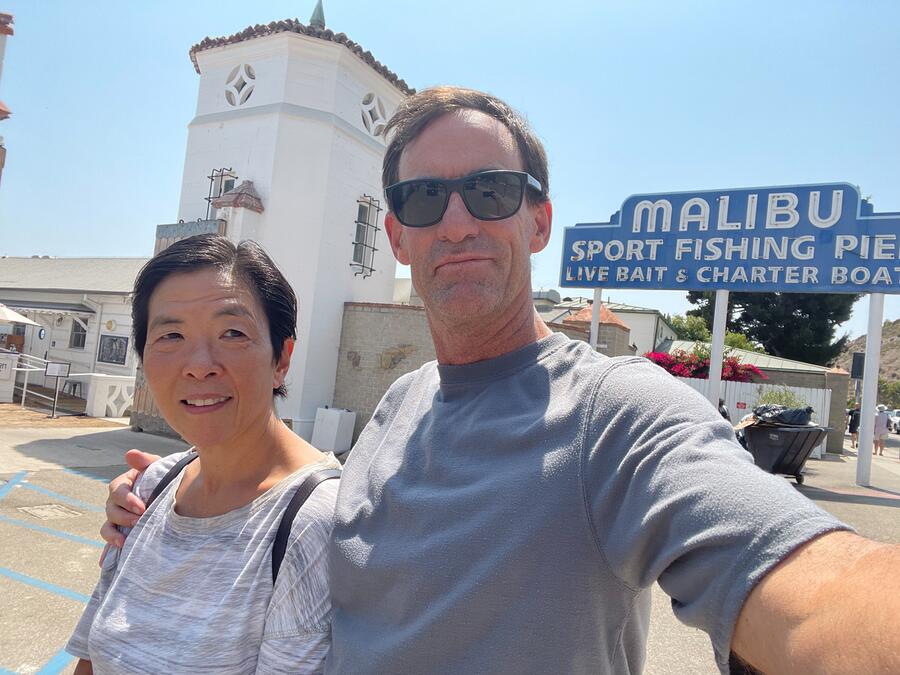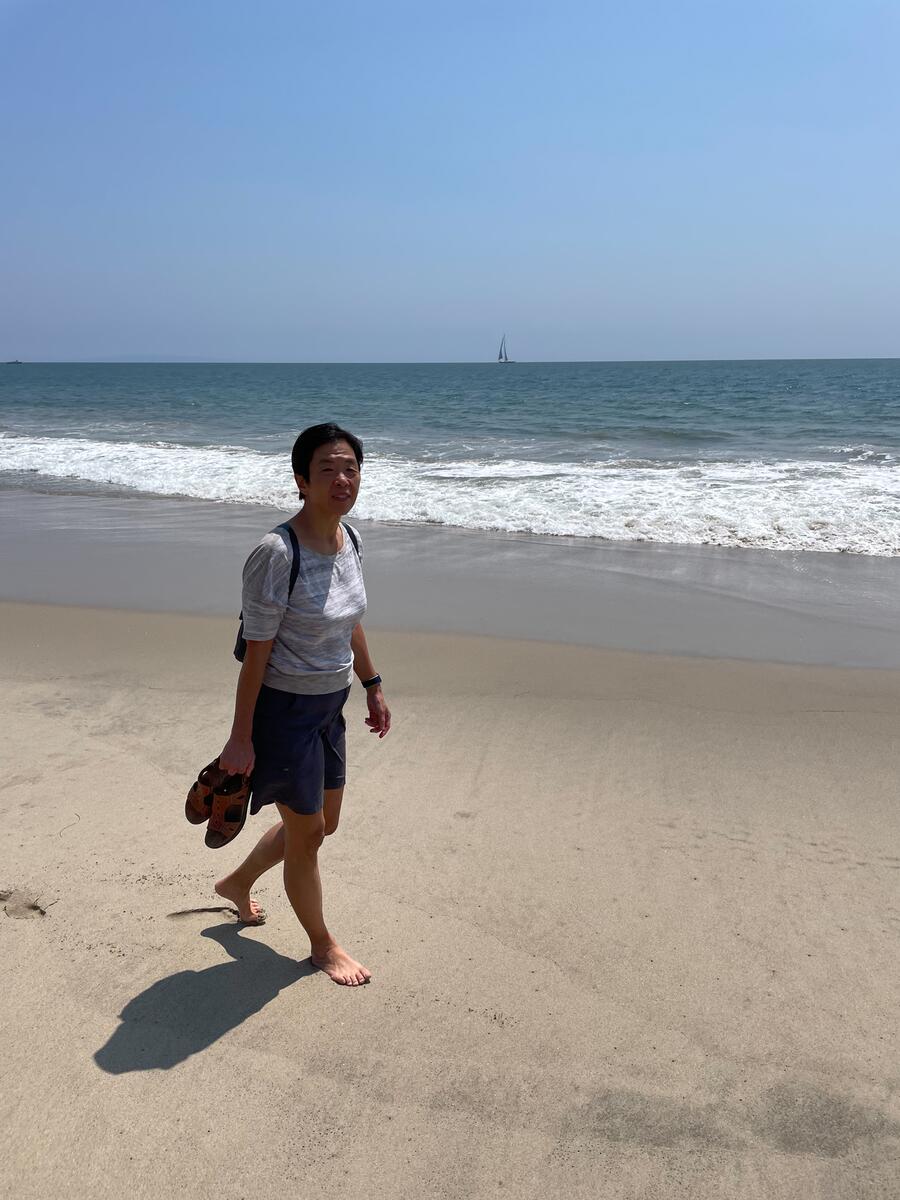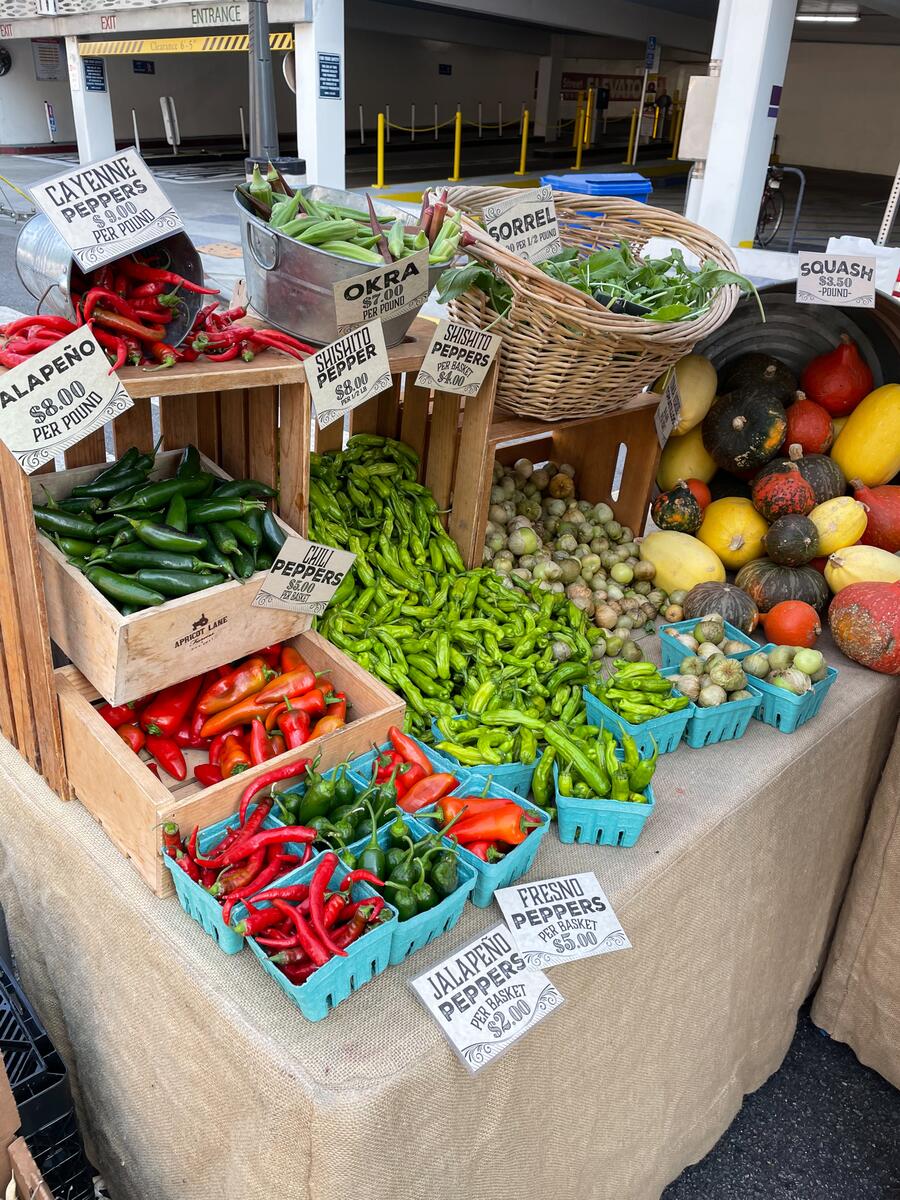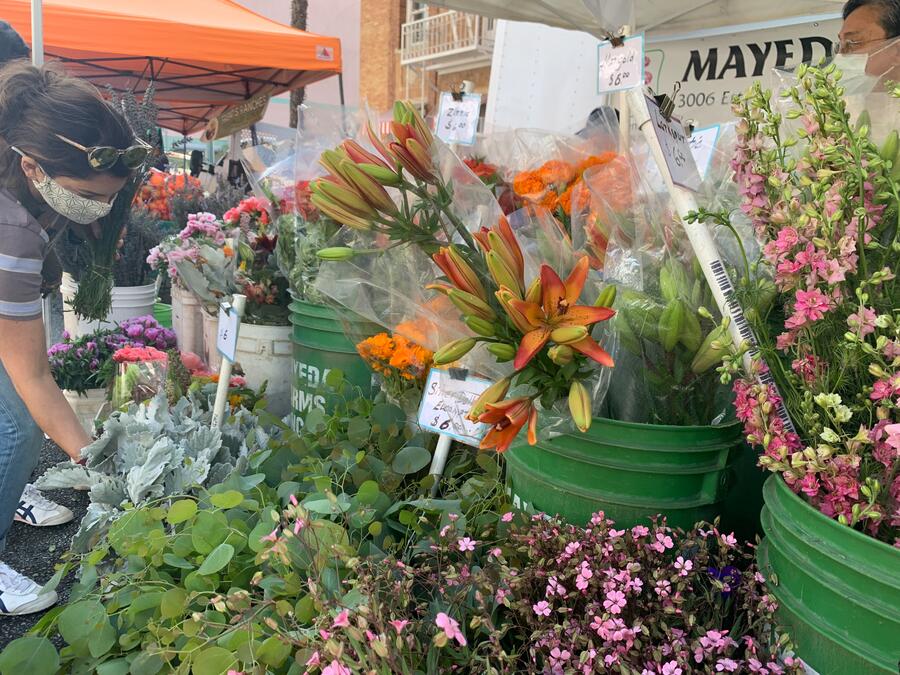 As many times as we've been to the Los Angeles area and go to the same places, I always experience something new.  This time we went to the Malibu Pier, as we've done before, but we instead walked along the shore and viewed at the beachfront homes packed along the precious strip of real estate.  Later, we browsed the vibrant and colorful produce at the Santa Monica Farmers Market, before taking NLS to the Loyola Marymount campus for moving in (see above photos).
Two nights before, RAS and I made a spontaneous itinerary change.  Rather than sticking to our original plan of going back on the same roads we just traveled, we decided to return a completely different way – heading southwest, on Interstates 10, 40 and 25, through the other two Four Corner states of Arizona and New Mexico.  Before that, we stayed in Palm Springs at the adults-only Old Ranch Inn and enjoyed tacos and margaritas at El Patron (watch for these in a separate future post, but the pool area of the inn is at the top of the post).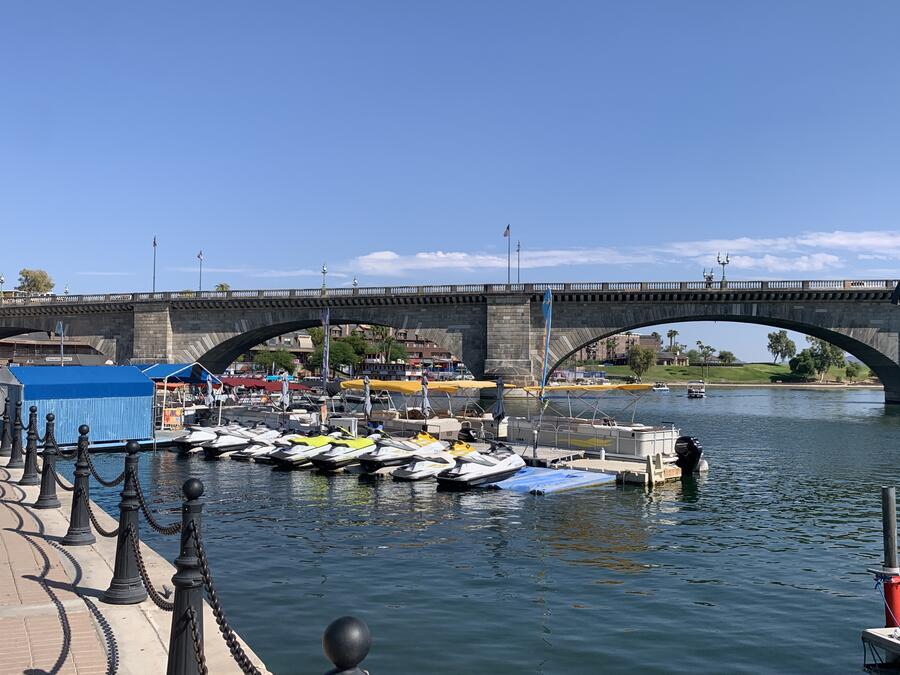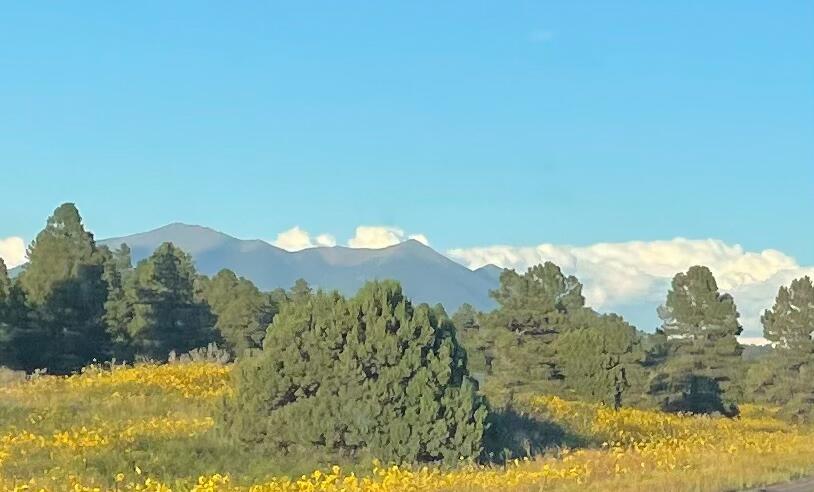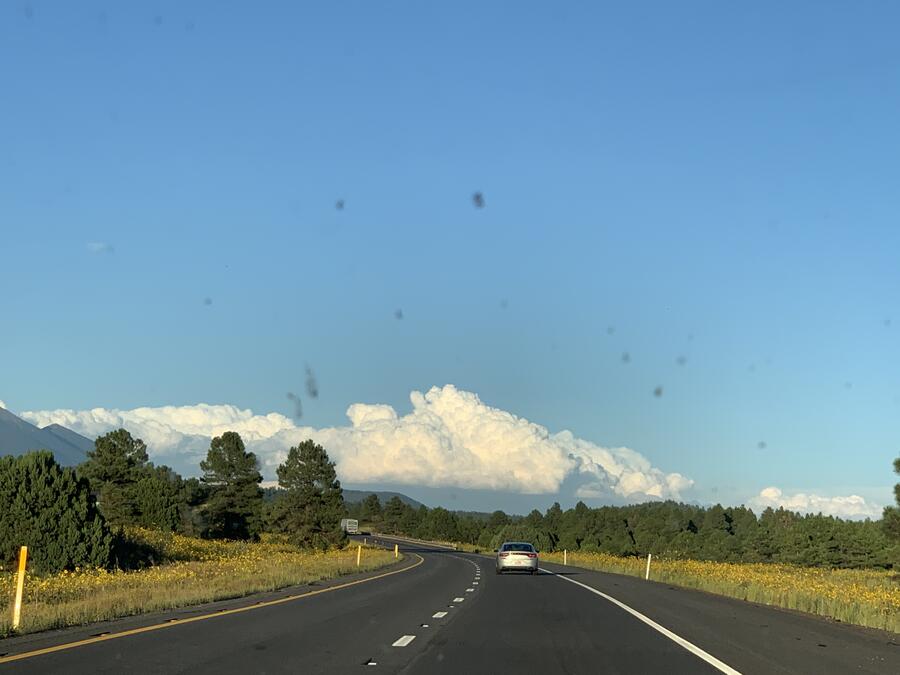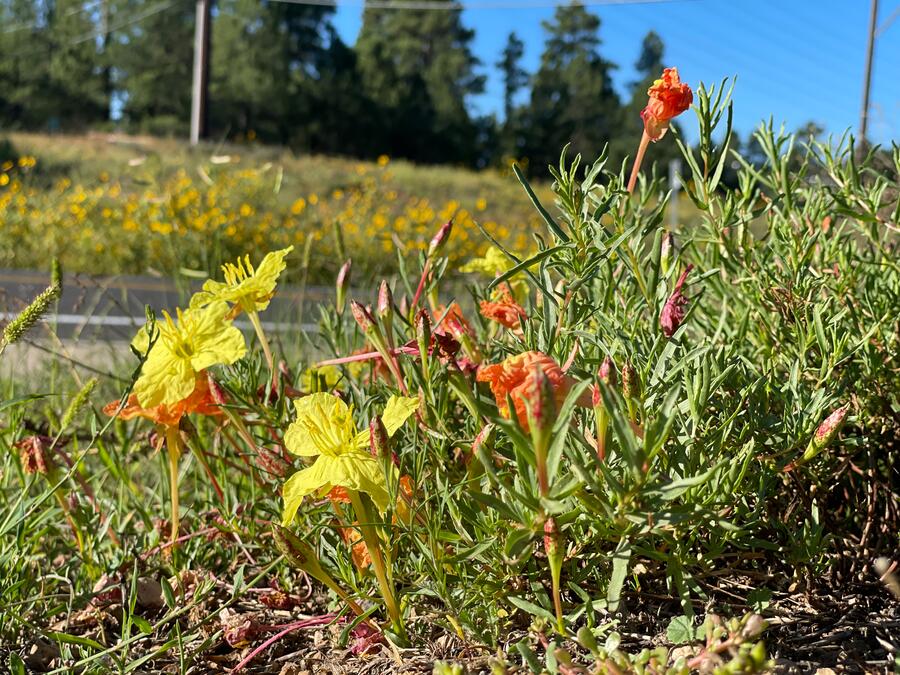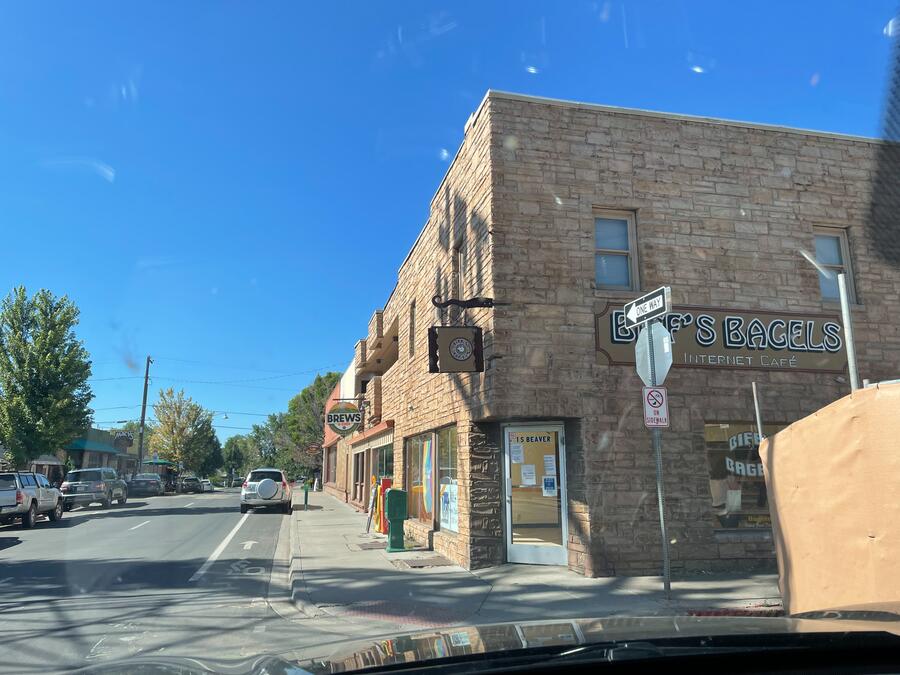 Arizona
Contrary to popular belief, brutal summer heat is not everywhere in the Grand Canyon State.  However, we did travel to one of the most hellish corners of what I always called America's Furnace – Lake Havasu City.  To balance that place out, we also stayed in the city that counters everyone's expectations of the state, Flagstaff. See some of our pictures above from our jaunt through here.
Leaving California, we soon took a state highway at Quartzsite that beelined through the desert then skirted along the Colorado River. Reaching Lake Havasu City, we stopped to do what most will when they drive through this resort town – see the original London Bridge. Well, it's just the exterior stones from structure, which was brought over by an enterprising developer to entice people to visit and even to live here.  Other than this point of interest, Lake Havasu City is mostly about watersports, which is the primary way to stay comfortable around here.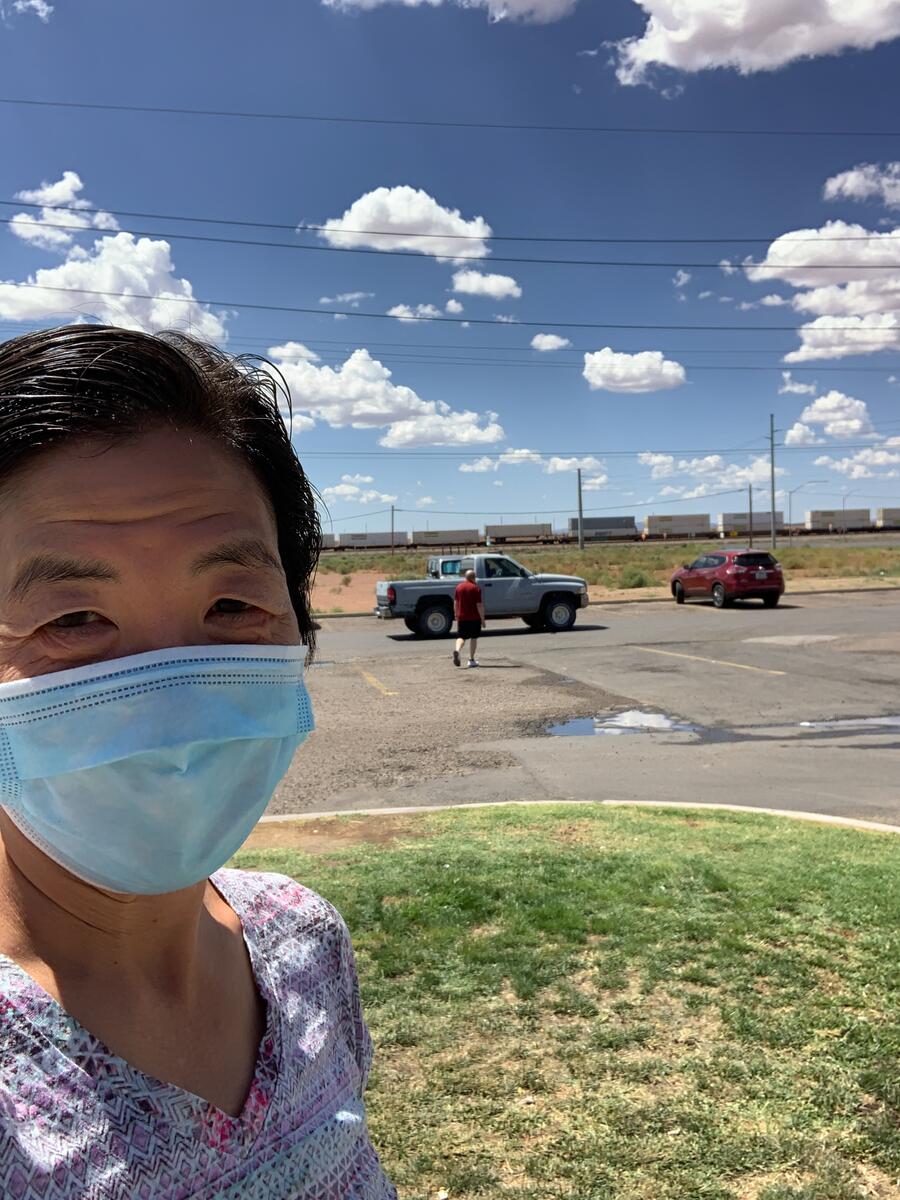 Going along Interstate 40, we then followed the original Route 66 heading east.  From this point, you'll see many signs that remind you of this fact.  But there isn't much to indicate the actual road.  Past Flagstaff, there are a few kitschy structures like giant jackrabbits and stereotypical wigwams that were probably fun to visit in their heyday but are simply dilapidated now.  
At 7000-plus feet in elevation, Flagstaff is a surprisingly cool and forested oasis in Arizona's northern region, called the Colorado Plateau. It's where many people stay before visiting the Grand Canyon, a 75-minute drive away.  We didn't, because by this time, we were just eager to come home.
But as we headed east, we did stop in Winslow, Arizona, made famous by the Eagles' song, "Take It Easy." As the lyrics go in the song, I stood on a corner...just not THE corner, which we saw but passed by too quickly to take a picture.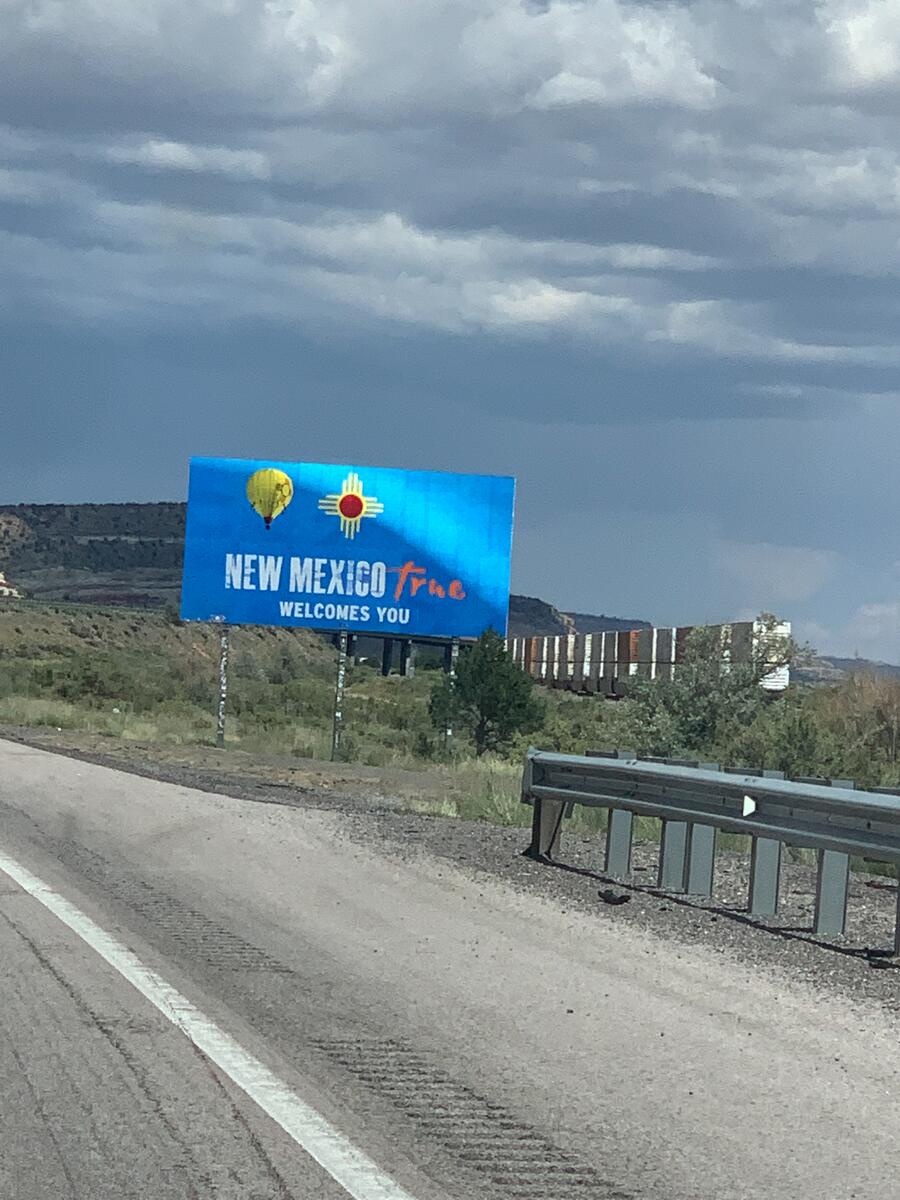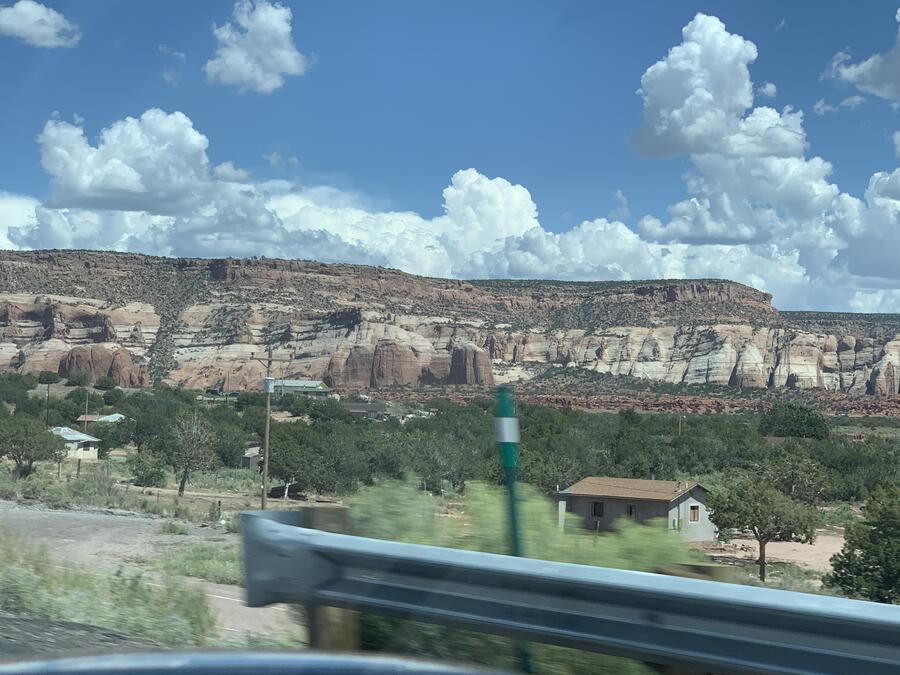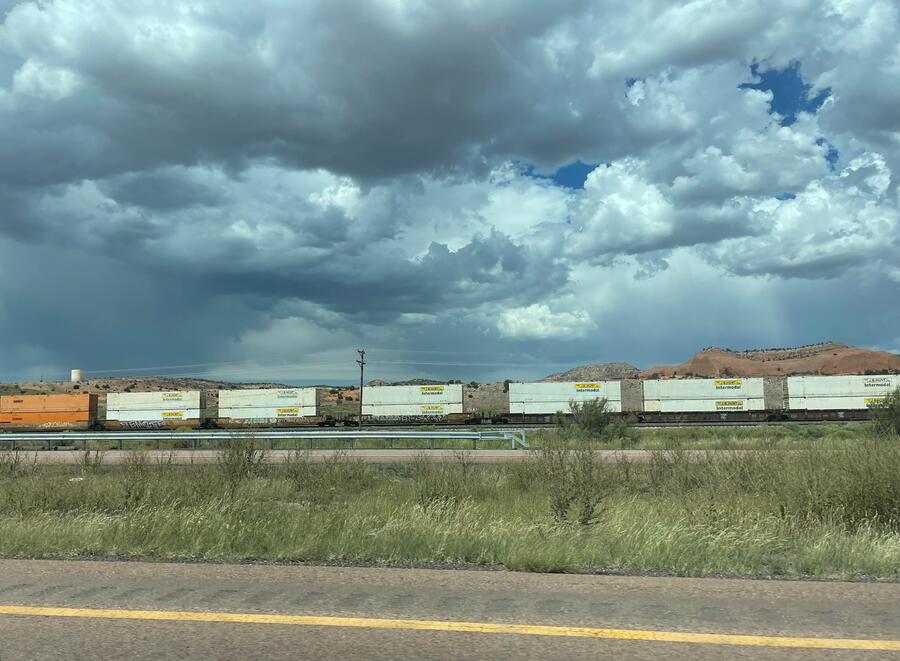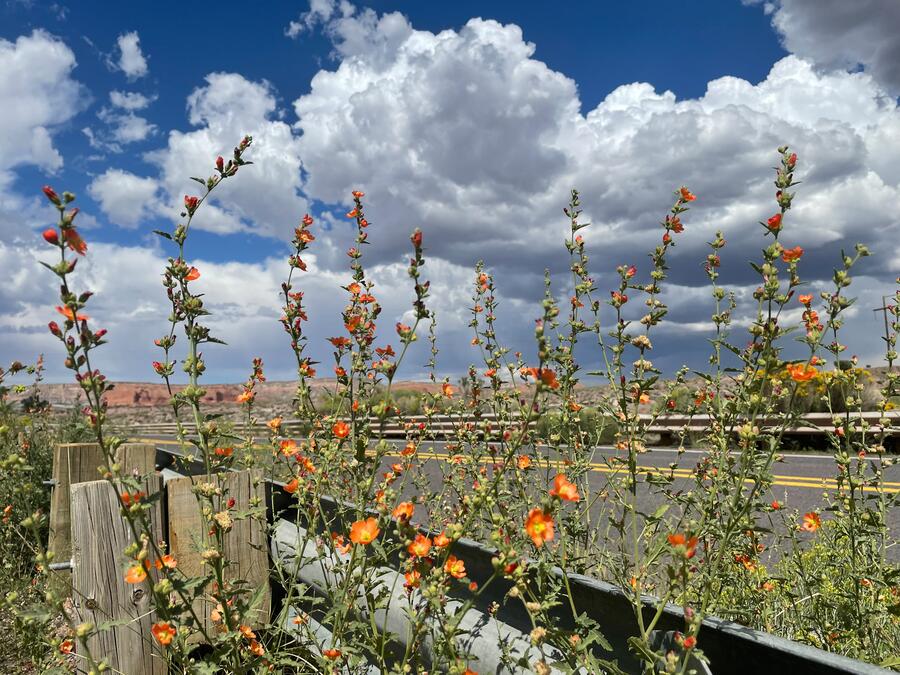 New Mexico
The last leg of our trip involved going through Gallup to Albuquerque, where we stayed for the night. When we've been here before, we spent most of our time in Santa Fe, where RAS's cousin's family lives.  And like for many who visit, the focus for us is New Mexico's distinctive cuisine.
Our short stay in Albuquerque was no exception.  We tried to go to Sadie's, a long-established local favorite, but because it was Friday night and they didn't take reservations, we chose not to go there.  Instead, we had solution literally next door and didn't realize it - Cocina Azul, another New Mexican restaurant.  It just happened to be steps away from our hotel.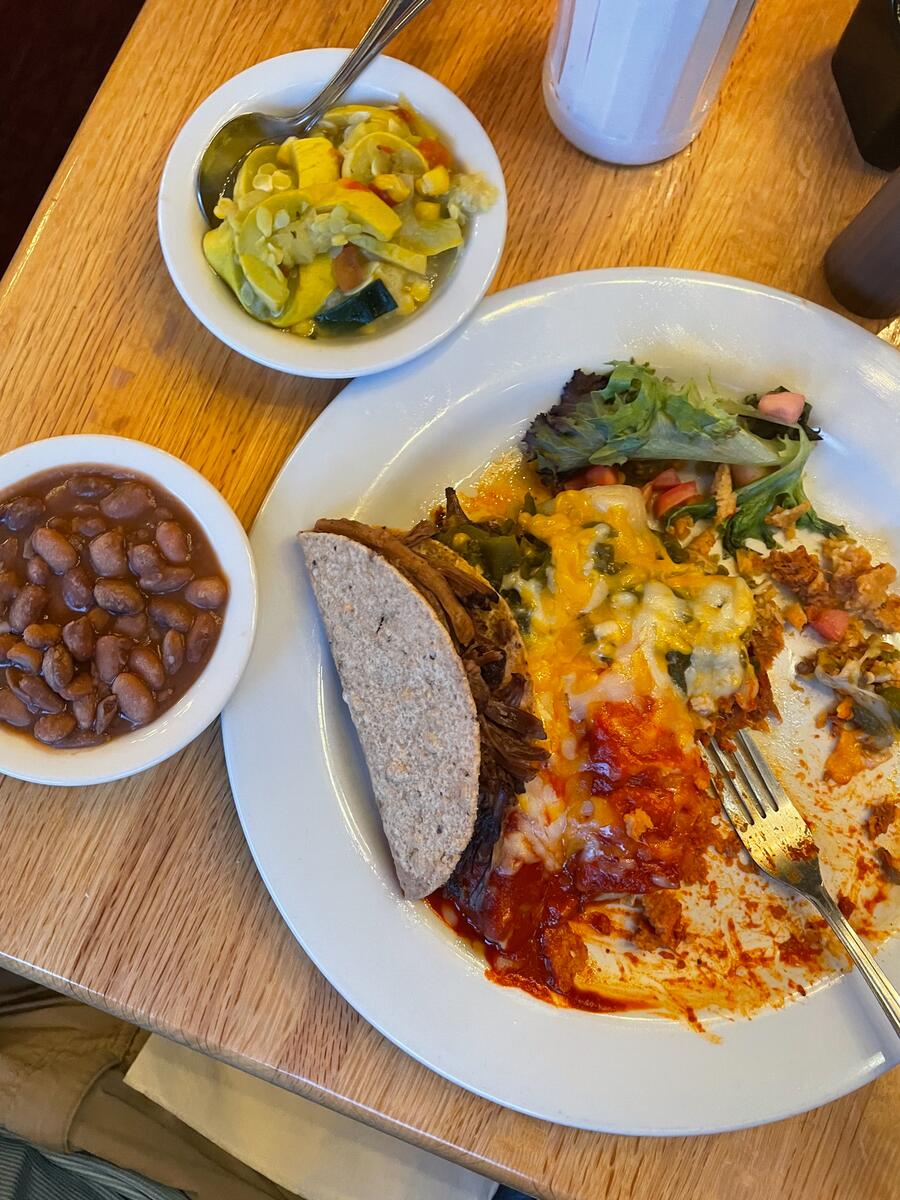 RAS's cousin's family joined us for dinner there, and we all enjoyed the kind of regional food that we only get pale imitations of back in Denver: stacked blue corn enchiladas, calabacitas, posole and sopapillas.  Just a warning – if you come here or any other truly New Mexican restaurant, take care when ordering red chile sauce on your dishes.  Even when I chose "Christmas" (the locals' term for both red and green chile sauce), my plate was still quite spicy.
My hope is that NLS will love being at Loyola Marymount and in LA. Chances are we won't have to take this same trip any time again soon, but it wouldn't be bad if we had to.