I have to say, I miss running freely - that means, without a mask.  If don't run without one, I make sure it's during a time when a herd of people won't be out. I fear that I'll spread non-symptomatic COVID-19, or I'll get it myself. Despite all of this, I'll tell you here why I love to run when I travel.
My quick running story
Even though I'm not a natural runner, I committed to it enough that I managed to finish a marathon back in 2012 - the Arizona Rock 'n' Roll.  Until that point, I participated in all manner of races - 5k's, 10k's and half marathons.
But several years after that, I've stopped training because my knees are getting creakier and more sore. They aren't so wracked with pain that I can't do my preferred activities, but I now seriously have to pull back.  Plus, for the last year, I've taken up Peloton cycling, as I wrote a few weeks ago.  
Even with cutting back on running, I workout equally as much with Peloton's on-demand app, with running classes that are both tough and enjoyable.  They include fun runs, which are sometimes as hard as an interval, hills or HIIT class.  As much as I hate to admit it, I often have to stop and take a break during the workouts, but I always manage to finish. 
The difference with running now and then is that I'm not training anymore.  I'm still challenging myself, but the pressure is off.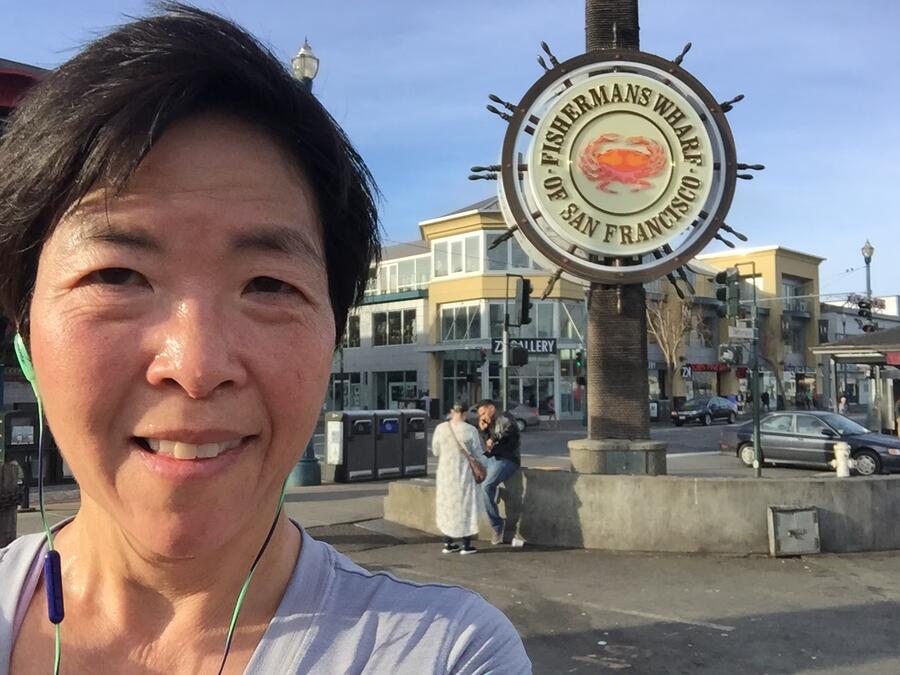 A great way to see my favorite city
This running renaissance has helped me with something I used to do all the time when I travel. And that's running to see a place at literally ground level.
Obviously, I can't cover great distances when I run in a new city or destination, but I can choose a scenic, culturally interesting and safe neighborhood, it makes the effort worthwhile.  Even when I'm in a place I've been to dozens of times, like San Francisco, I will always notice something different.
For instance, when we've stayed in Fisherman's Wharf, I would run at dawn so I wouldn't have to deal with throngs of tourists and traffic.  When you are one of the few people out at 5:30 AM, you'll experience a calming environment of rolling fog and bracing salt air, broken with the occasional seagull cry.  A shop that didn't exist on your last visit catches your attention with its peacock-like display of color and chaos. Leather-faced vendors in worn overalls carefully line up Dungeness crabs on beds of ice to tempt visitors to their steaming food stands.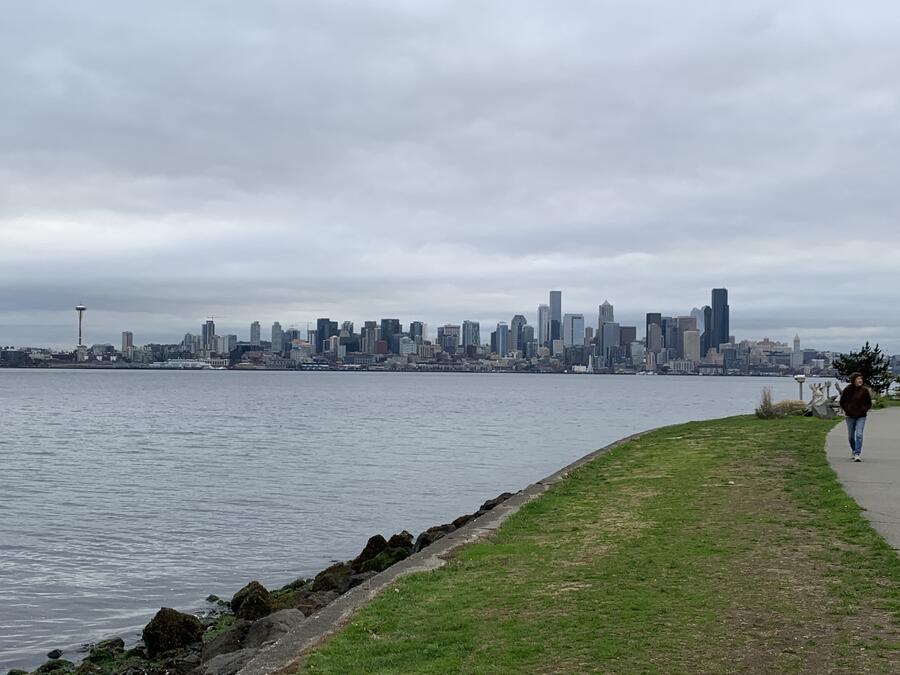 And others, too
One of the best runs I've experienced is the Seattle Waterfront Pathway, which I wrote about before.  You can see some of the most popular activities in the city on this 8½ mile shoreside trail, including the Seattle Aquarium, Olympic Sculpture Park and Pike Place Market.  At the northern end, you can even glimpse at the Space Needle.  Another great route is along Alki Beach, shown above
Another peak run was circling Central Park in New York.  While RAS and I didn't completely make our way around its total 6+ mile perimeter (at some point, we cut across the loop), we did view much of the lush summer foliage, ponds with fairy tale swans and even the elaborate Belvedere Castle and several whimsical statues.  It was also a great opportunity to people-watch in both the park itself and the streets to and from our rental.
Finally, I've loved speeding through Kapiolani Park in Honolulu, close to the Diamond Head side of Waikiki.  It seems like more people run here, locals and tourists alike.  Even though it's probably one of the most humid places in the country to exercise outside, you won't mind because of the cooling ocean breezes coming in and occasional scent of plumeria.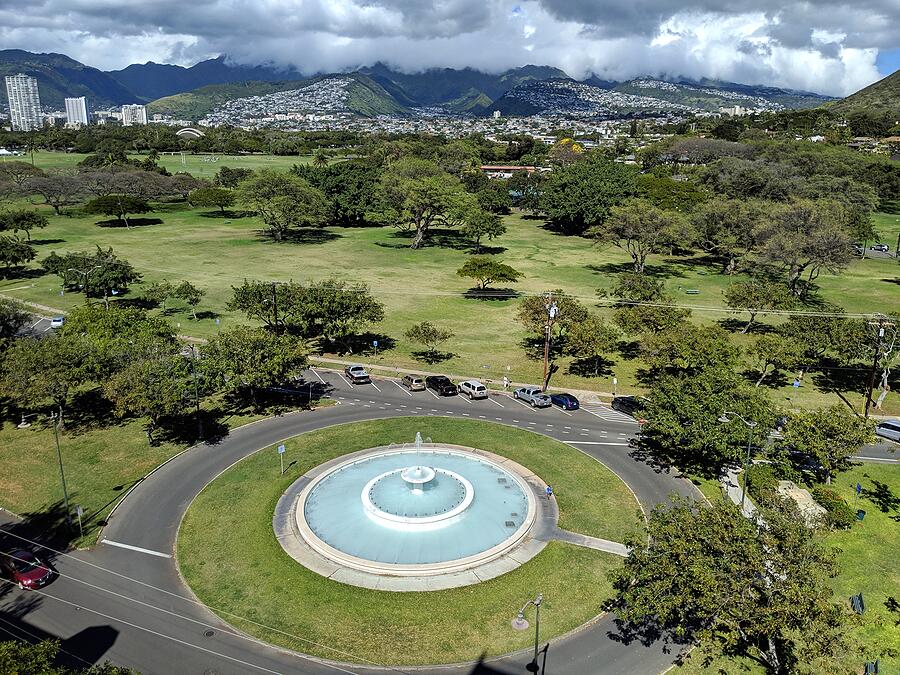 What about foreign countries?
I haven't done much running in foreign countries.  That's probably because I haven't found the right places to go, which means if something were to happen, I could easily find help and English speaking locals.  Maybe if I were still in my 20's and 30's, I would have the courage (foolishness) to strike out and not worry, but I do have that now.  Another reason why I haven't run in those places is because we're often busy doing other things, and exercise just takes care of itself.
Like many people above a certain age, I like to walk too. Maybe that's the new way that I can explore a new travel destination.