The Middle Rhine River region of Germany is one of those places that can easily be stereotyped and hyped, but it truly lives up to its billing.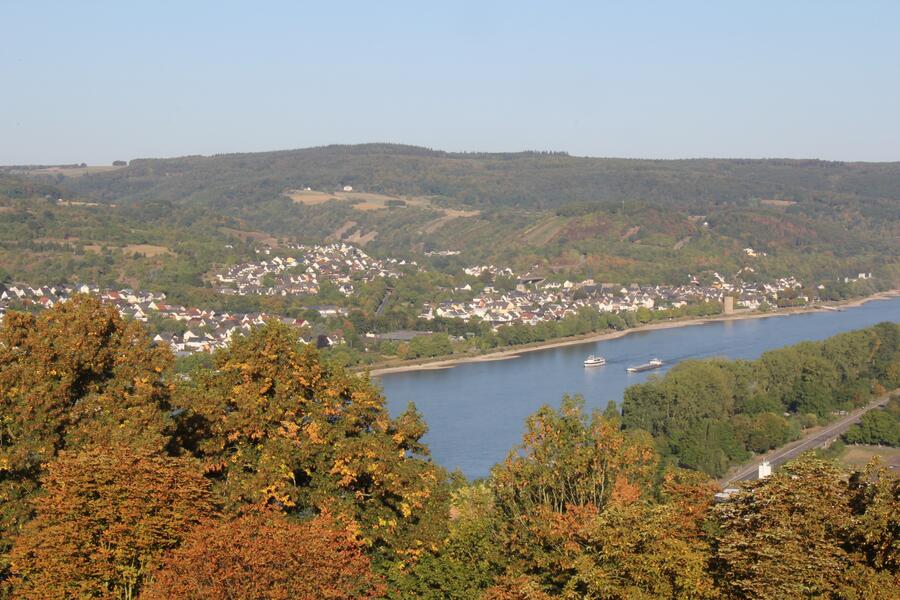 Castles and more castles
Once the Viking cruise left Cologne and meandered up the Rhine, we arrived in Braubach. It's a little confusing, because the official listed stop is Koblenz, which is about seven miles downriver.
I guess it really didn't matter where we disembarked, because all of this area of the Rhine River is much like the fairy tale settings that we all grew up hearing for childhood story time.
Arguably the most scenic part of the cruise, the Middle Rhine has dozens of castles and fortresses high above the river banks and set among impossibly steep vineyards that almost look perpendicular to the flatland below. On this day of cruising, it's where many passengers sit back in a chaise on the upper deck, get a little sunbathing in, and snap an endless range of photos of this postcard-perfect land.
Marksburg: fortress on the hill
Viking offered an included shore excursion to Marksburg Castle, which stands like a sentry on a towering wooded hill above Braubach. Most of the guests chose this excursion, even though the cruise director reminded us several times how strenuous the tour could be for some.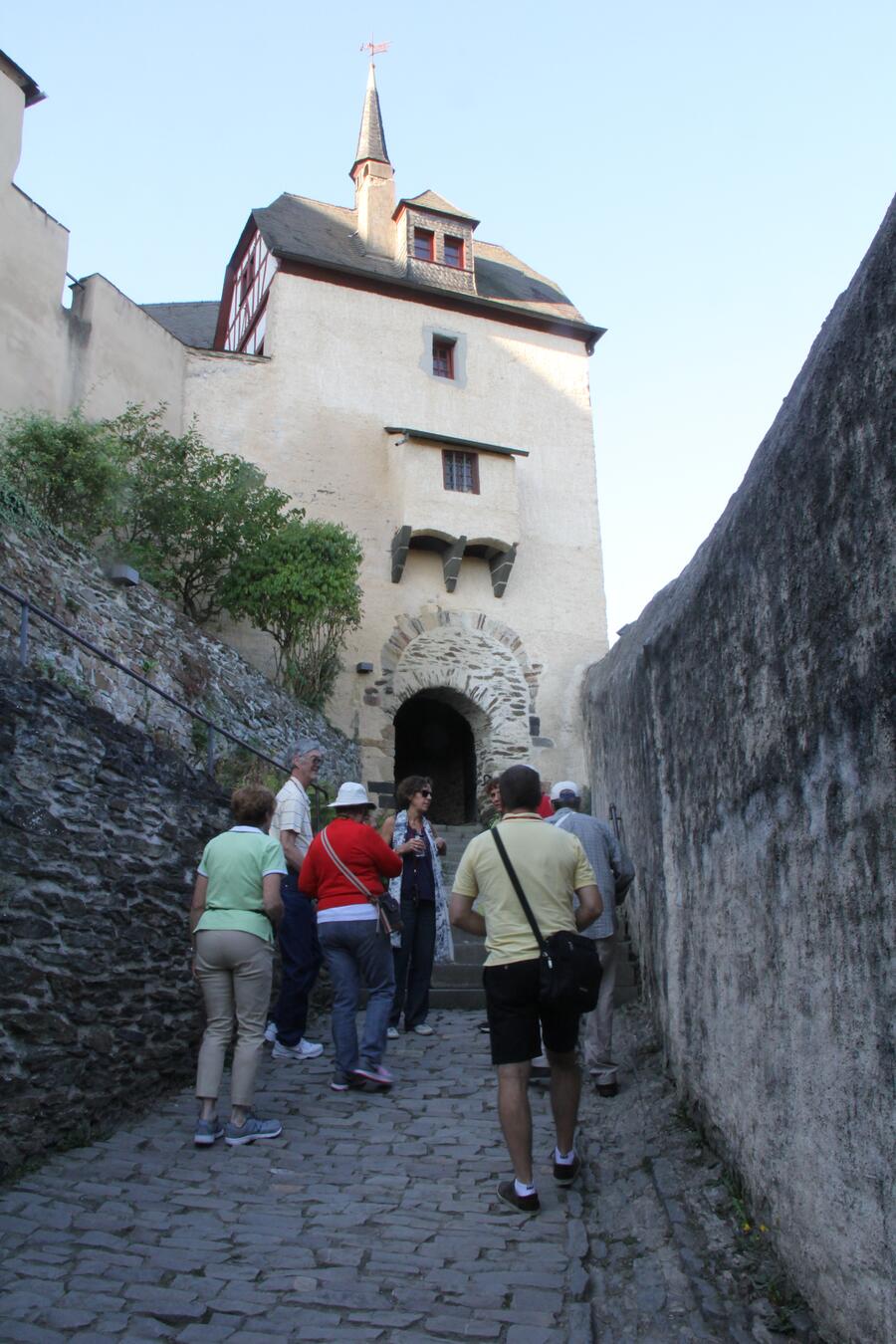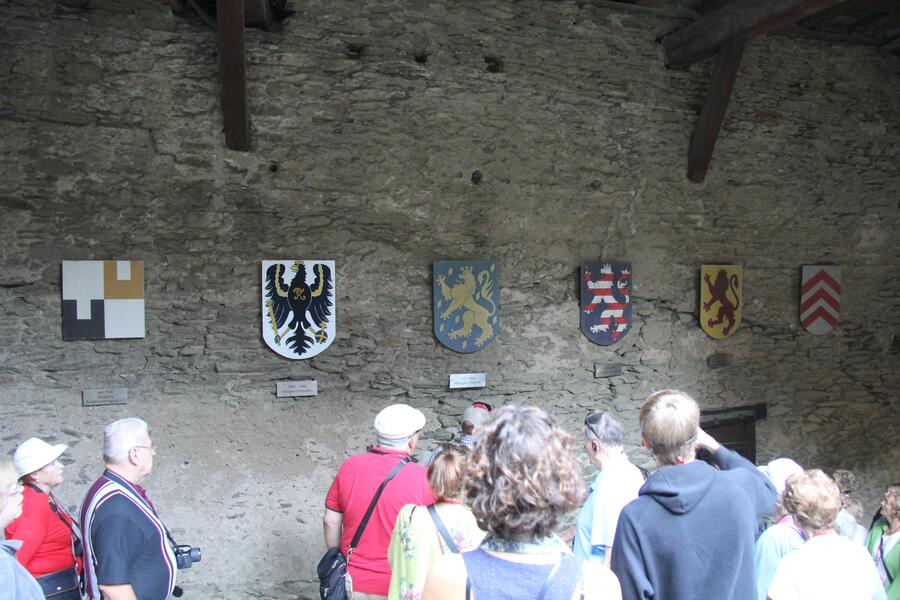 The five buses took all of us to the parking lot of the castle, but then there was another quarter mile of climbing, either on the service road up or a stone staircase shortcut. Most chose to go up the longer but more gradual road. In our tour group, a young New Zealand native named Finn took us through the gates, up a darkened curving cobblestone path, and into the castle's entrance. He was student with a German father and Kiwi mother, and he knew quite a lot about Marksburg's history.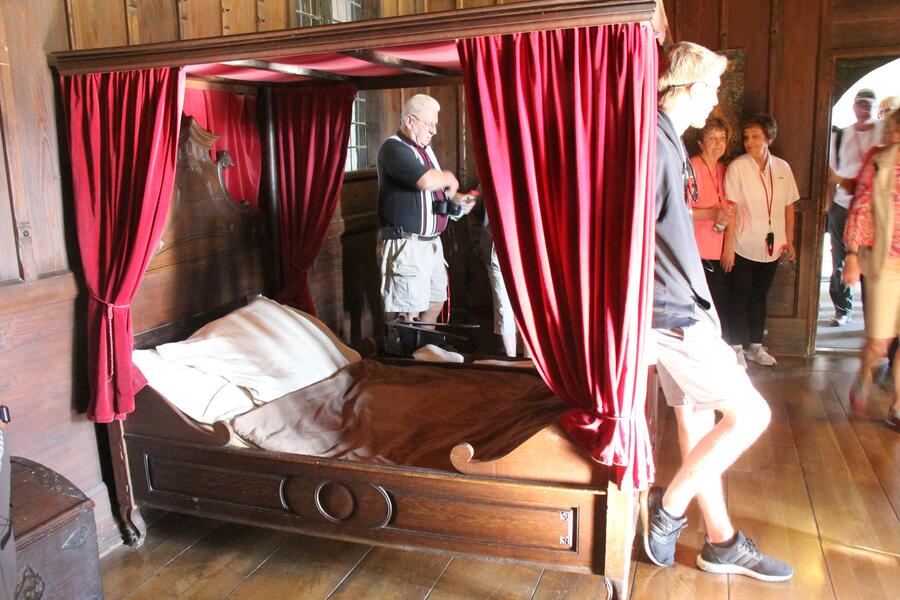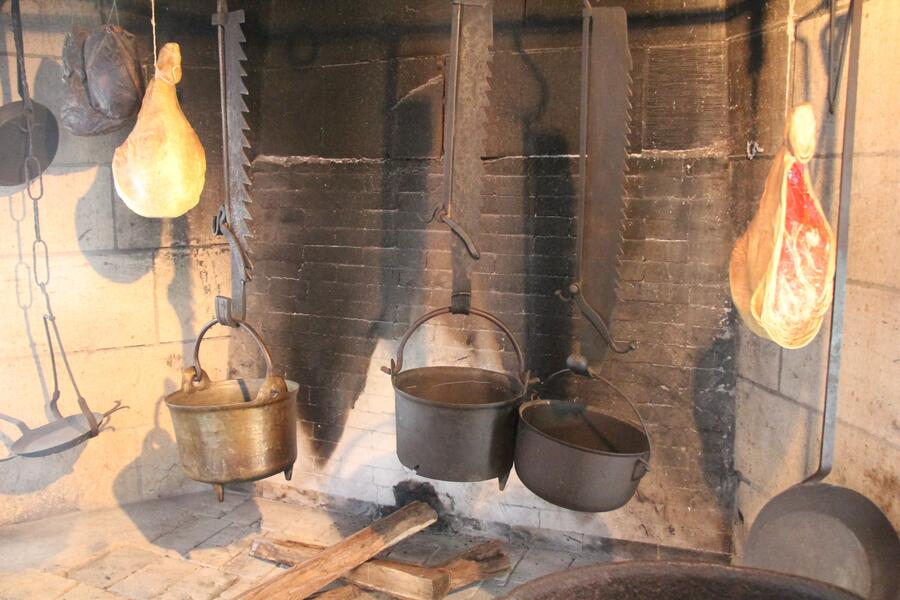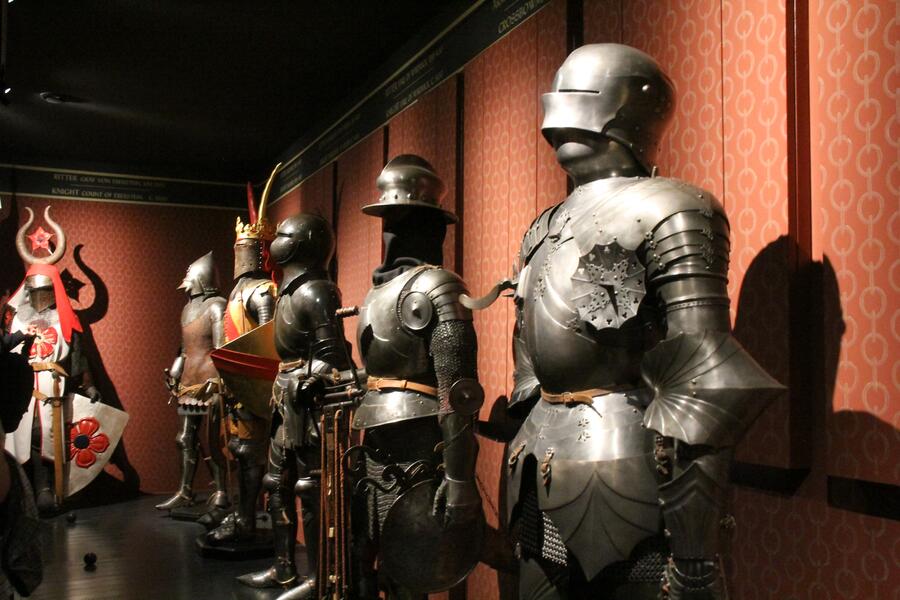 It was the only castle on the Middle Rhine that invaders couldn't conquer. That was probably due to its difficult to access location. Unlike other castles here, it didn't house royalty, although noblemen and women would live there from time to time.
Finn told us that only about a dozen or so people lived full time in Marksburg, but when there was an impending threat, the villagers from Braubach would move in from safety. So, while few actually resided in the castle, it was always ready to provide food, shelter and protection for its subjects.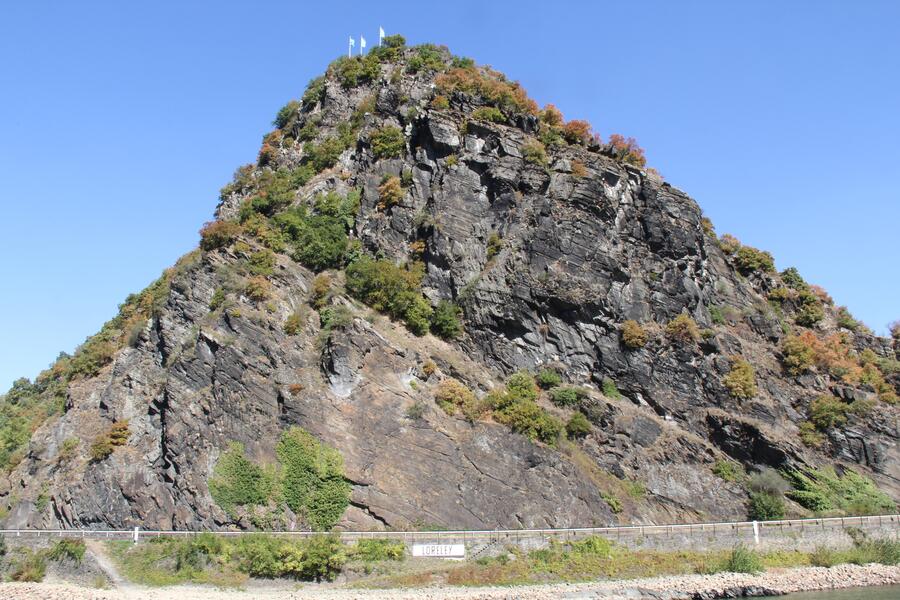 A legendary landmark
Later on, we cruise the Rhine and viewed all manner of castles, including one that was located right in the middle of the river.
Another notable feature of the Middle Rhine isLorelei, a legend that accounted for sailors meeting their demise at this sharp bend in the river. A beautiful young woman would supposedly entrance them to come closer to the slate cliffs, where the vessels would crash sink below the surface. The more likely explanation for these tragedies is the strong currents that make navigating tough, even for modern-day boats and barges.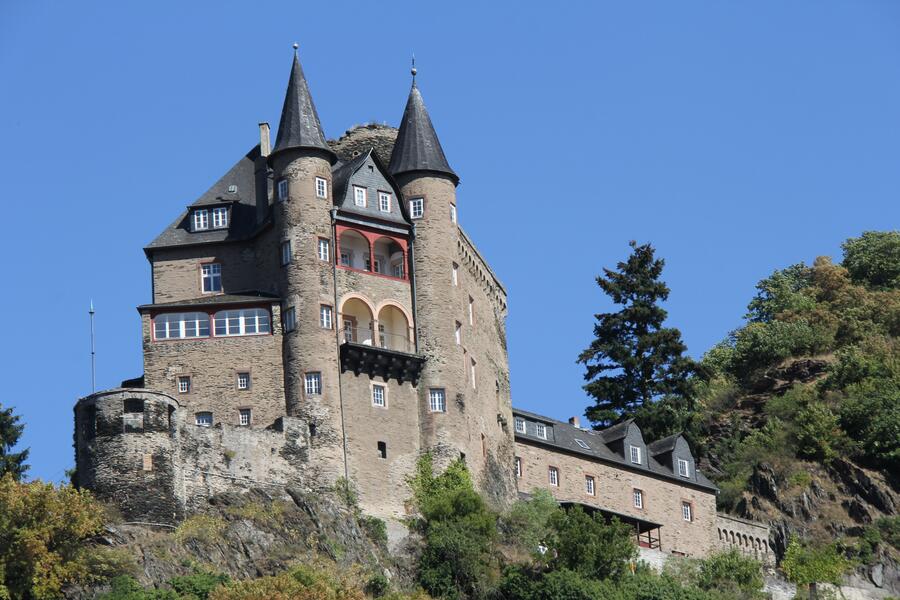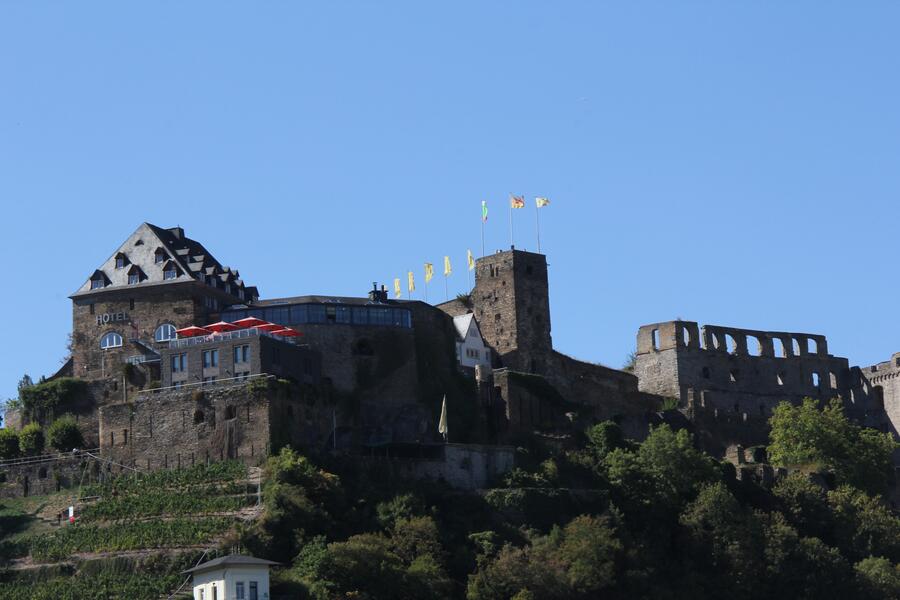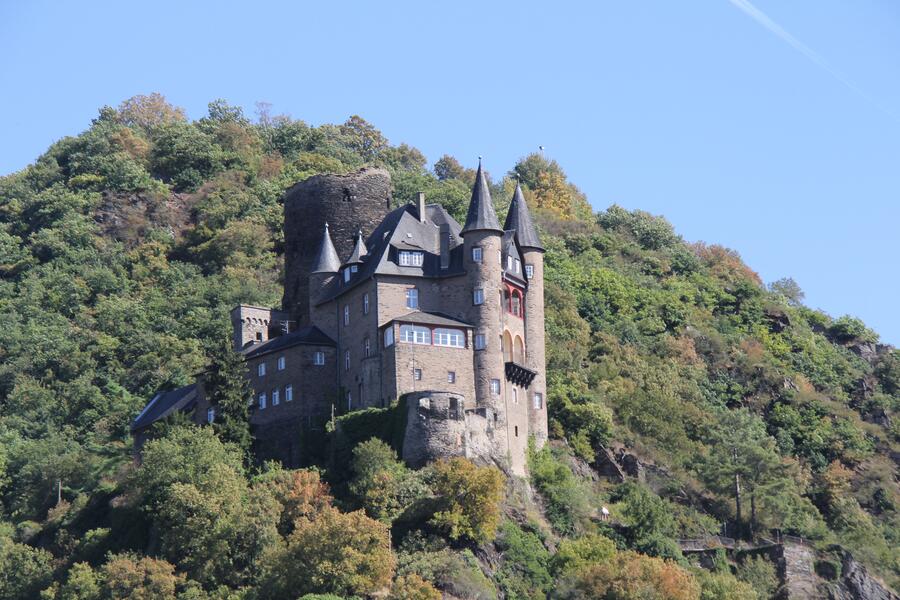 We finally ended our day in Rudesheim, where the primary attraction is a gondola that takes visitors up to a monument celebrating Germany's nineteenth century unification. Unfortunately, it closed before we could get there. At least we had the chance to enjoy some pretty good wood-fired pizza, a nice change from the ship cuisine...and I could dream of fairytales and castles that night.