Continuing with our stop in Cologne, I faced one of my greatest fears.  But I got through it, thanks to Kolsch.
An upfront confession – I don't like German food. When I told people I signed up for this tour, those who knew me said, "Why are you doing that?" Simply put, I wanted to get over my long-standing reputation as a picky eater and expand my culinary horizons.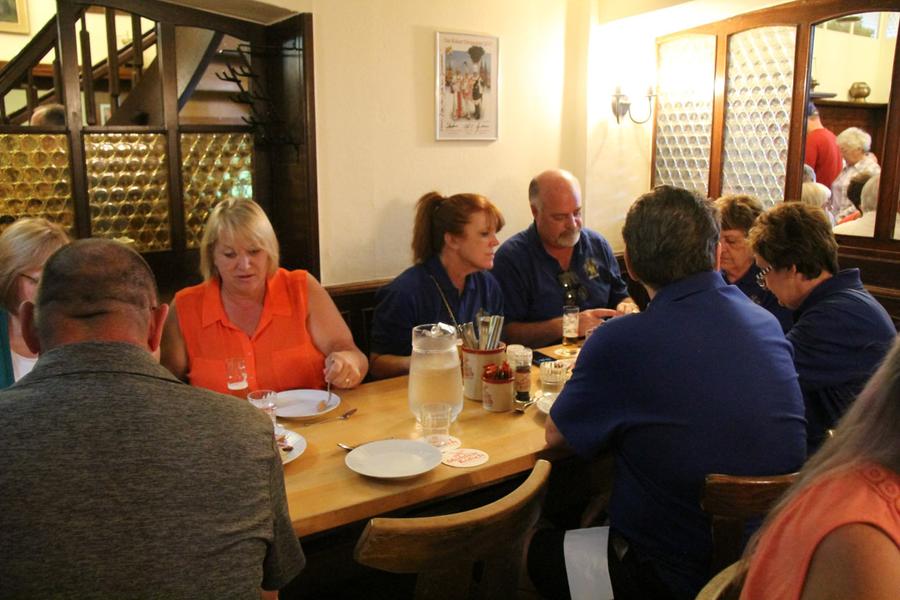 My fearful German dinner
So here's what I did. Knowing what we would potentially have for this authentic local dinner, I resolved to try everything that came my way.  If I couldn't handle it, I'd just wash it all down with Kolsch, the local beer.
At twilight, the large group of Viking guests split into four groups. Our leader, Thomas, explained what the evening would include, starting with a typical local dinner.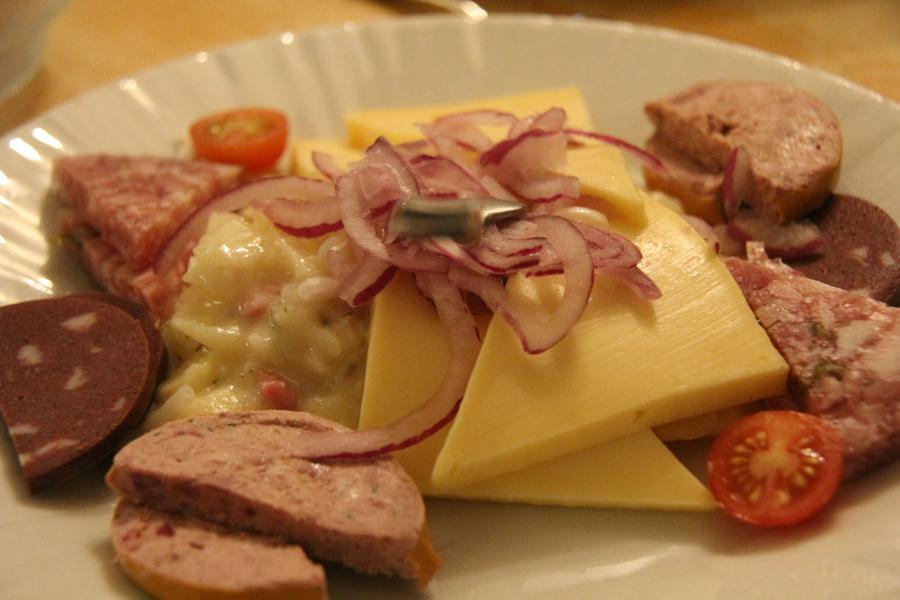 The tour consisted of stops at three brauhaus (brewpub), the first of which included the dinner. A large-set brusque waiter served us an appetizer plate, including pickled onions, creamy potato salad, soft muenster cheese with assorted dark, hearty types of bread.
And…the dreaded wursts. A salami-like sausage that wasn't half bad, a liverwurst that was about equally acceptable.
Then there was the blood sausage, blutwurst, something that tasted like coagulated pig liquid laced with some kind of metallic substance. I even tried to eat it with the onions, potato salad and a bit of mustard. I can assure you that I will never have blood sausage again. In that same show on Cologne, Anthony Bourdain declared, "If you don't like blood sausage, we can't be friends." May God rest his soul, and I don't mean any disrespect. but I guess I never would have been friends with him.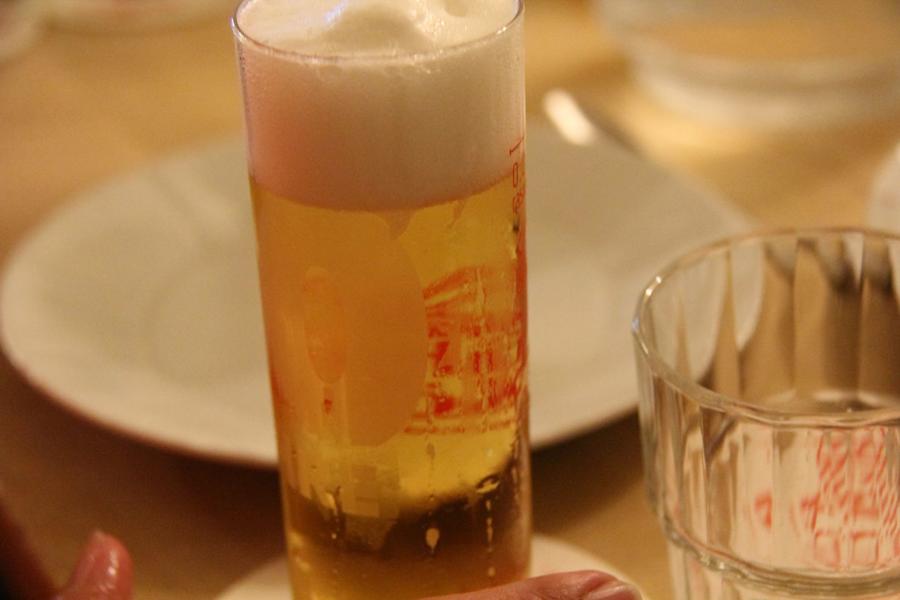 Kolsch - my unexpected savior
What finally did wash away that hideous lingering taste was the Kolsch beer itself. Not because it's the pinnacle of brewed tastiness – it just comes in bulk and in a constant supply. It also helped to have this stick-to-the-ribs meal of our stick-to-the-ribs meal of sauerbraten, roast pork, mashed potatoes and cabbage.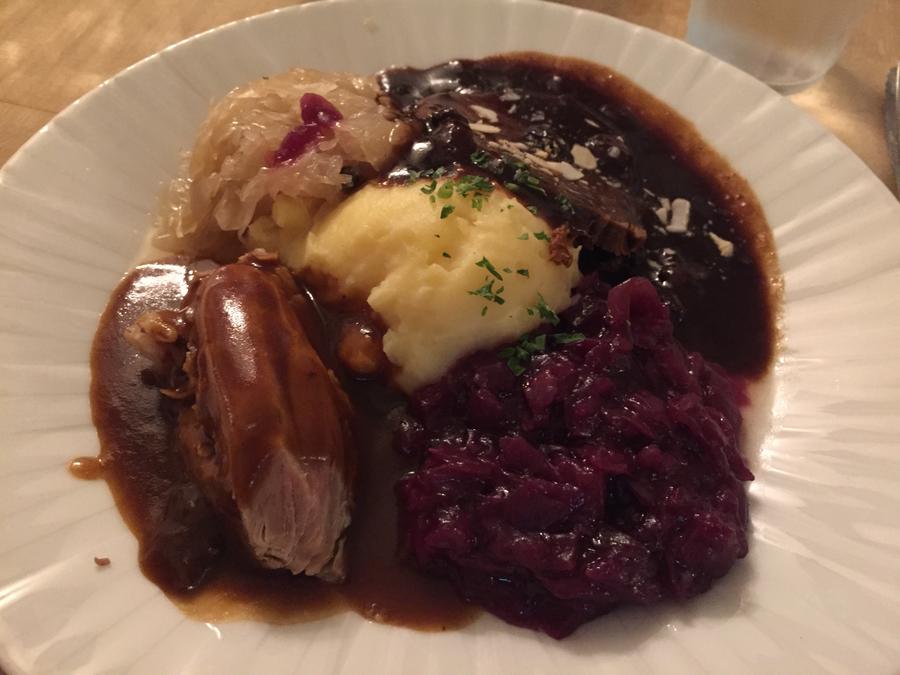 When you go to a Kolsch brauhaus, the beer comes in tall cylindrical glass, about 6 or 7 ounces. It doesn't seem like much, and you can easily chug it down to empty. But for a lightweight drinker like me, that's when the trouble starts.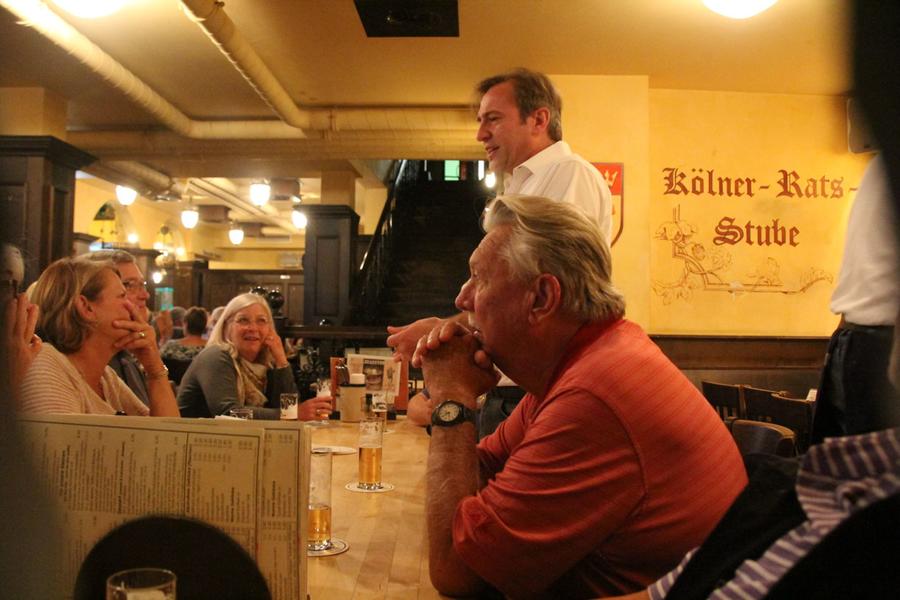 That's because the servers will bring you another round of Kolsch, in those deceptively small glasses. And they'll keep bringing you more, until you place your coaster atop your empty tumbler, as instructed by Thomas. Of course, we had a server with a twisted sense of humor. While a few of us covered our glasses, he simply put another full serving right on top of the coaster.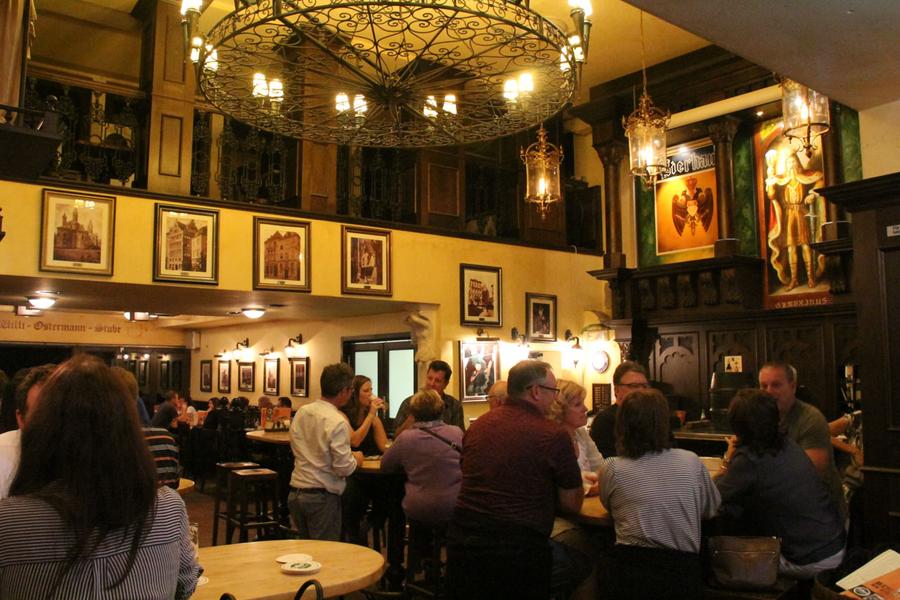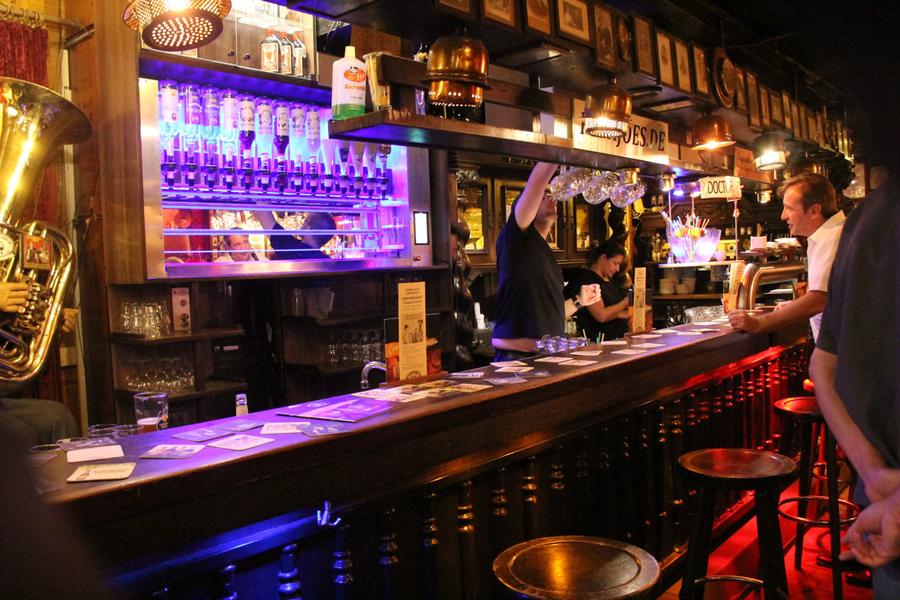 At that first, establishment, Brahaus our Malzmuhle, I must have downed about three glasses, maybe four – and we still had at least two more places to go in central Cologne. Luckily the others allowed us a bit of stroll through a wide market square before hitting the second, Brauerei Paffgen. The final establishment, Gaffel Haus Koln, was in a funky bar with a crazy quilt of knick-knacks and antiques. Either that, or my head was spinning and imagined it all.
This Viking tour will go to different brauhaus, depending on what is available for hosting a large group. I highly recommend signing up for it if you're going on one of their river cruises that stop in Cologne.
(And try the blood sausage for yourself, if you dare)