About a week ago, I attended Travel Weekly's annual event for travel advisors, CruiseWorld. The conference usually takes place in Fort Lauderdale, but since their convention center is currently undergoing renovation, it was in Miami Beach this year. That was fine by me. While Miami Beach has a hipper and more expensive vibe, it's more accessible to interesting sights and experiences.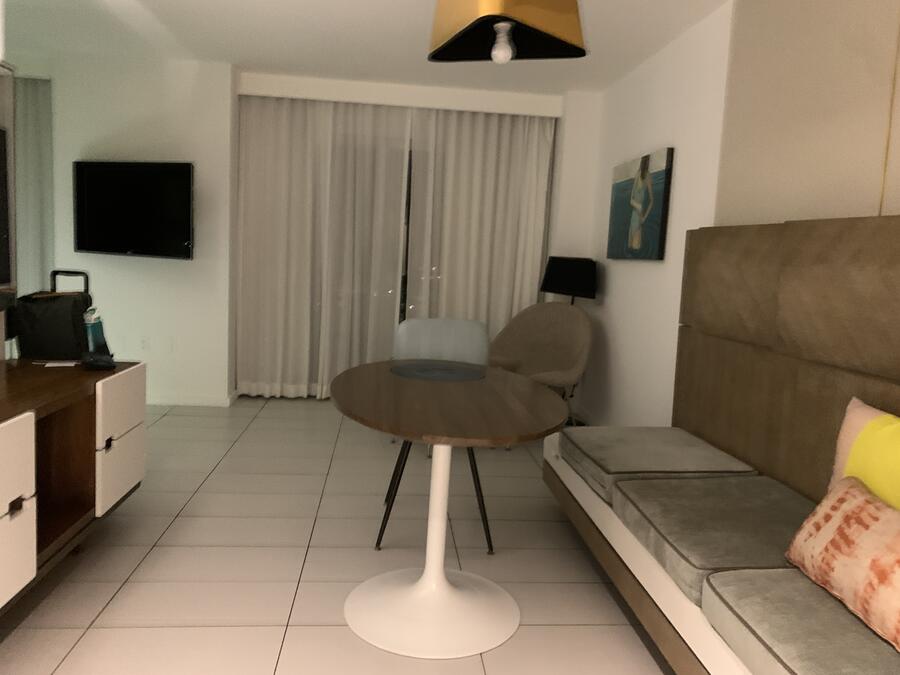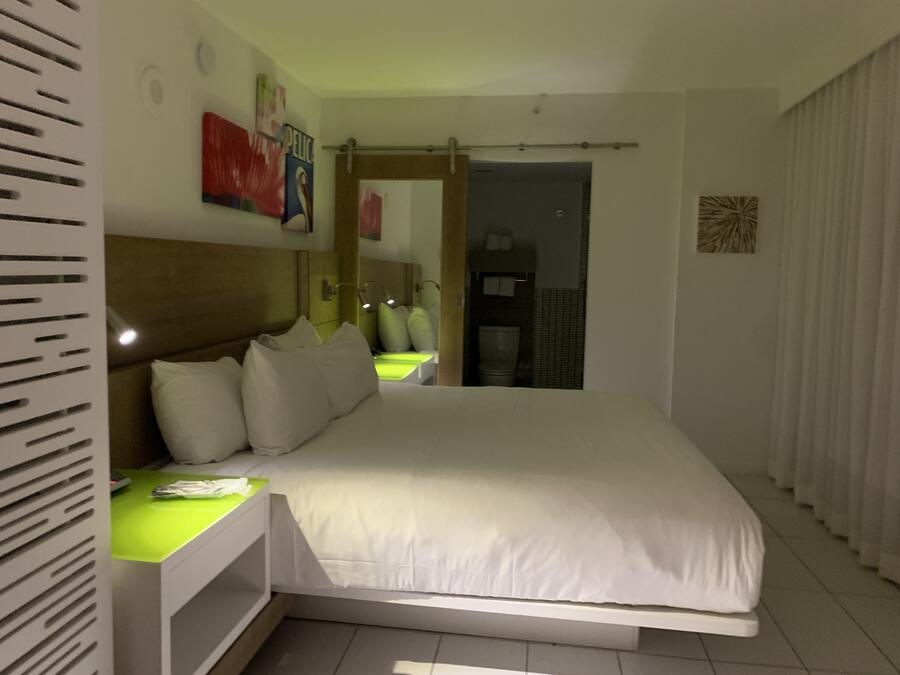 The CruiseWorld experience
As with any professional conference, there was a mixture of business and fun. I met up with a few Cruise Planners advisors and didn't feel so alone. It was also great to connect with others outside of CP. I stayed at the Royal Palm South Beach Miami, which was as close to the beach as anyone could get.  Pictures of my partial ocean view suite are above.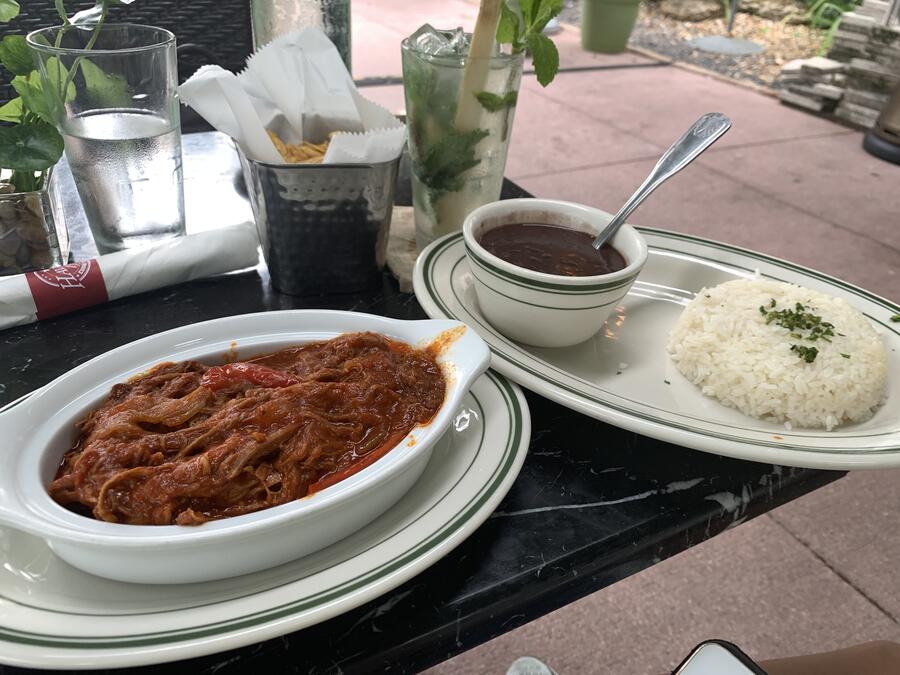 Because we were on our own for dinner, I did get to have a few good meals during my three-day stay. On the first night, I went to Oh Mexico and enjoyed some grilled chicken tacos with a top shelf margarita. When CruiseWorld was done, I headed to Havana 1957 (one of several in the Miami Beach area) and dined on ropa vieja and a mojito.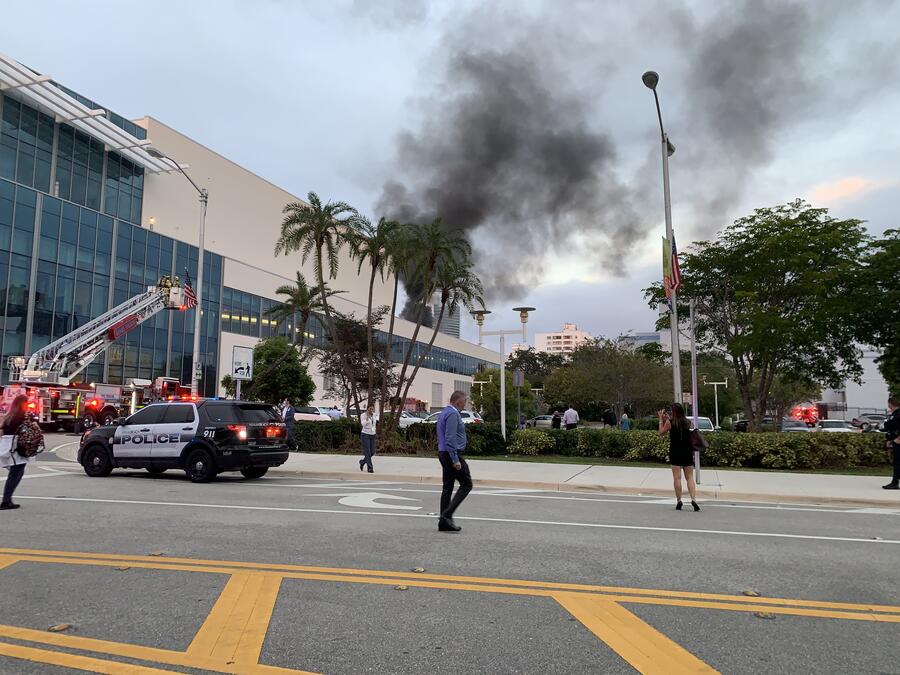 While I didn't take photos of the conference itself, there was a roof fire that necessitated an evacuation of the building. Luckily, it was at the end of day one, and the conference went on as scheduled the next day.
More cruising for 2022
It seems that a good share of my blog has not focused on cruising…until now. I will give you a heads-up that for the next several months, cruises will dominate this site's content. That's not necessarily by design. Thanks to my other work as a travel advisor, I can go on at least four of them between now and April – on Royal Caribbean, MSC, Disney and either Norwegian or Virgin Voyages. This just continues the cruising I've done on Celebrity last month.
At CruiseWorld, the main message was the cruising is roaring back in 2022. Many ships have already been in US waters since July, and most have not had major outbreaks of COVID-19. In fact, the main thing I point out to people who still think cruise ships are "floating petri dishes" (a phrase the makes me cringe) is that they are one of the safest places to be. The cruise industry needs to keep health and safety protocols above those of others to stay in business.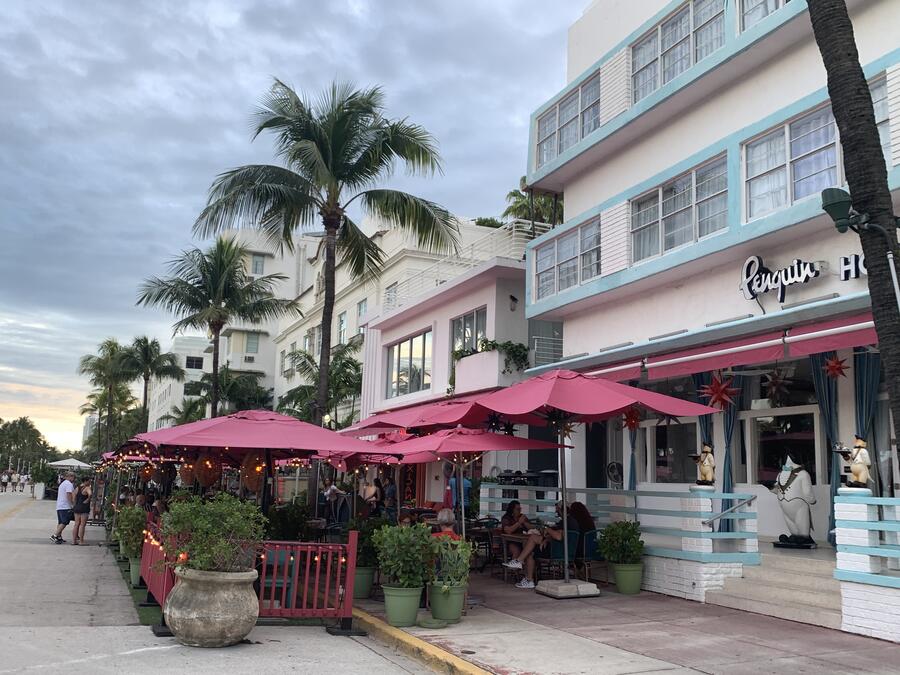 Five quick takeaways from CruiseWorld:
1. Big and/or new ships continue to sail - Just about every cruise line announced that they have a new and/or large ships coming out in the next few years. And amazingly, their sailings will likely sell out or be close to – and that's a lot of staterooms.
2. More cruises will start in California- Cruise fans aren't all from the eastern two-thirds of the country. Until this year, the only cruise port with regular sailings was Seattle. Now Los Angeles, San Diego and San Francisco will join in.
3. All-inclusive becomes more common - Another complaint about cruising is the constant "nickel and dime" pricing, where most things are included but some are not. More cruise lines will offer all-inclusive options where you can get wi-fi, drinks, specialty dining or shipboard credit included.
4. River cruises gain in popularity - When someone is reluctant to try an ocean cruise, they just might enjoy going on a river cruise instead. It's a completely different experience, and the river cruise companies are capitalizing on that trend.
5. Group travel is on the rise - One thing that every cruise company wants to do is cultivate more group business, whether that's with families, interest groups or incentive rewards. Maybe think about traveling with your own group and going on a cruise.