The third and final day on Celebrity Apex was the love it or hate it "sea day."  This something that non-cruisers or those who have never cruised dread because it's simply spent on the boat.  There's no port to visit and therefore nowhere to go.  The novelty of the first day has slightly worn off.  It's different from exploring a port, like we did in Nassau the day before.  The novice cruiser fears unrelenting boredom and makes it the reason they will never go on a cruise again.
But with a little imagination and exploration, this can be a surprisingly rewarding time on your vacation.  I personally like to have an agenda-free day on my cruises, and sea days perfectly fulfill that.  It means I can catch up on reading, add a few minutes to my workout or take part in an activity or at least watch what's going on.  And on our Celebrity Apex cruise, I explored at part of the ship I would never get to see otherwise.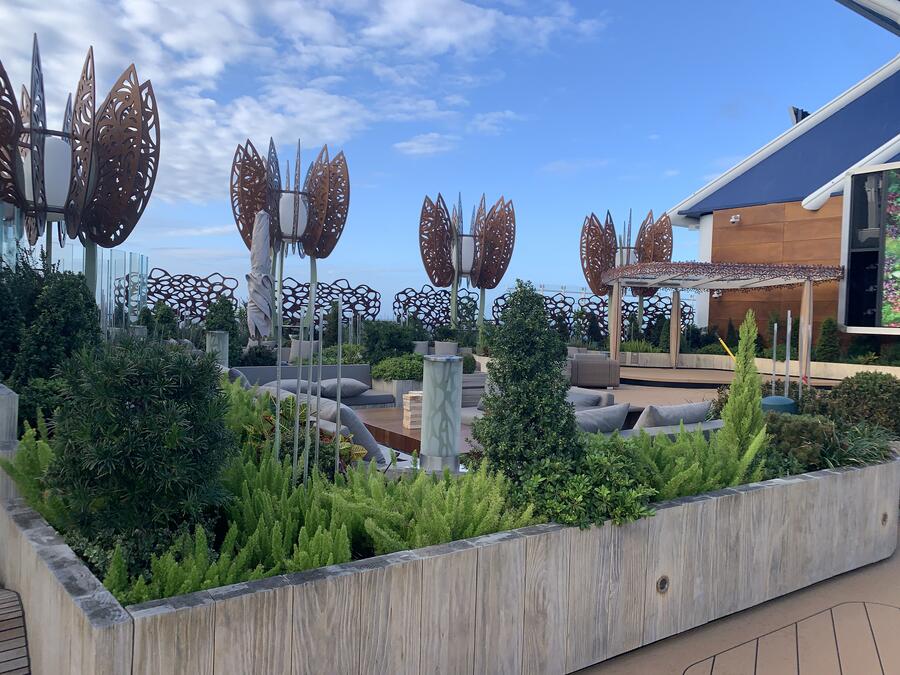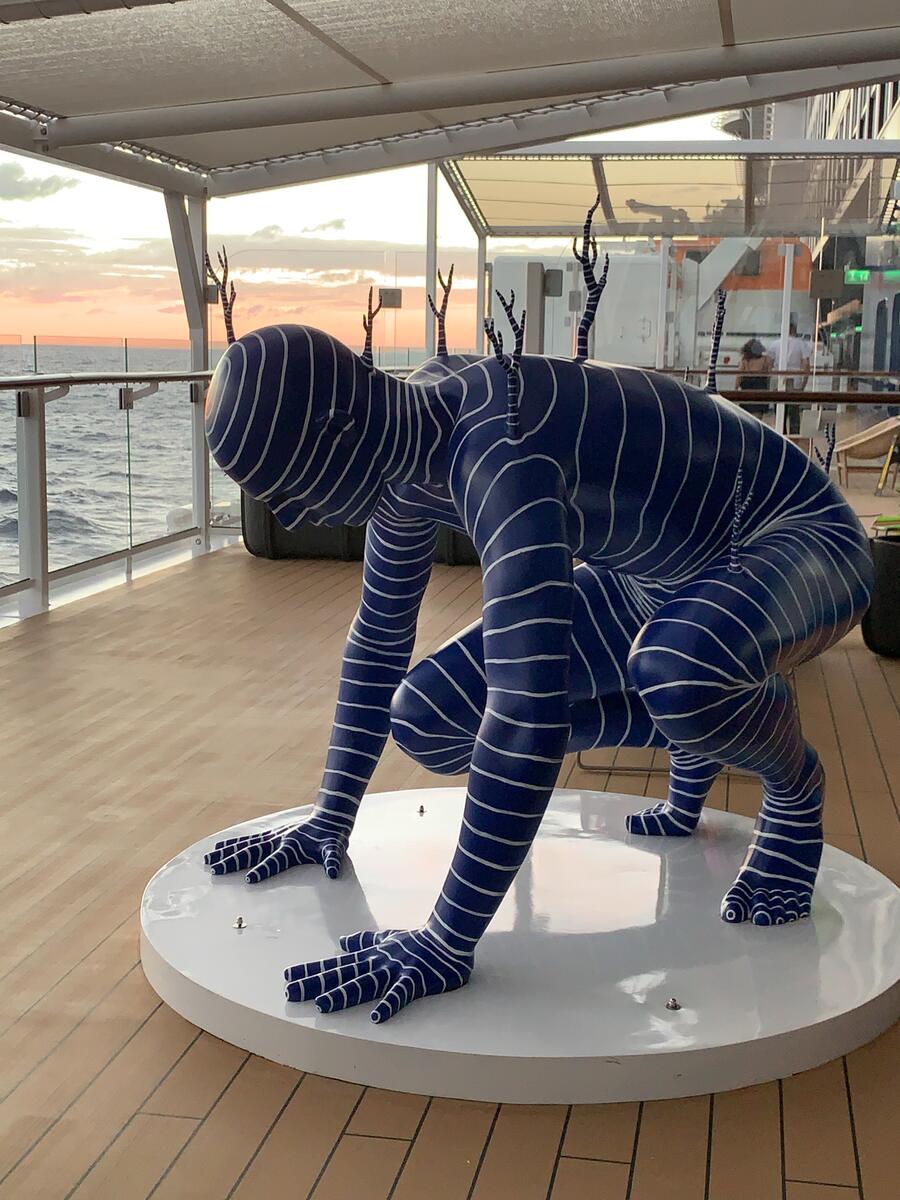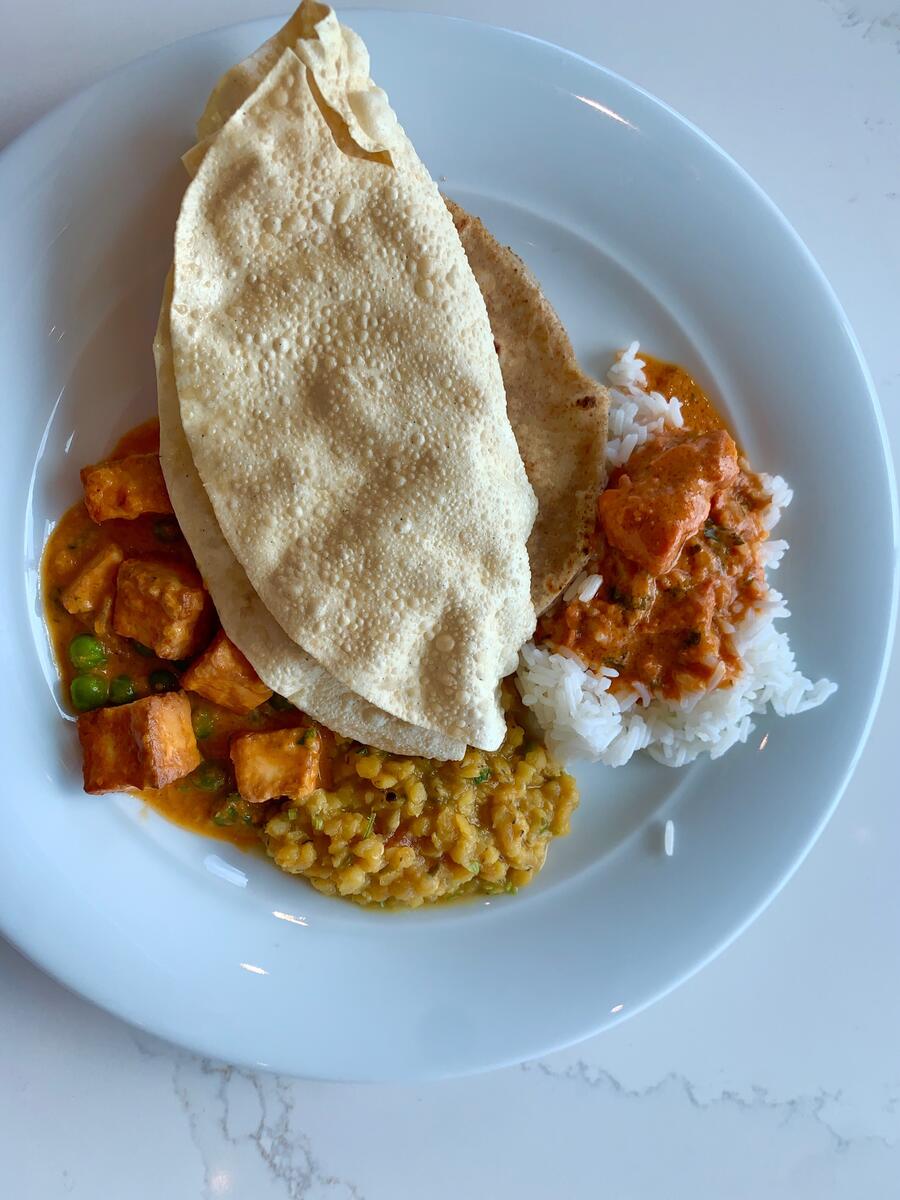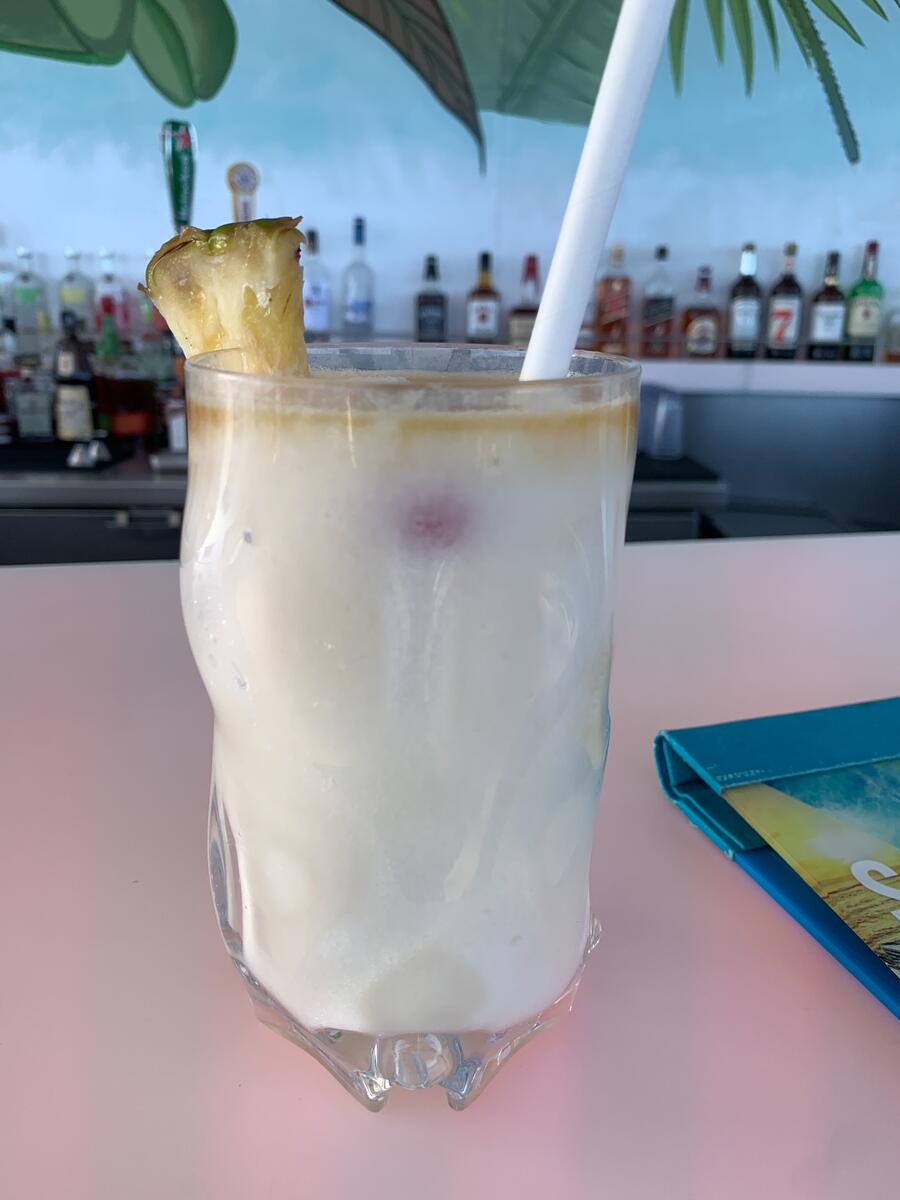 Exploring Celebrity Apex
First, I took the time to create some Instagram Reels and Stories and Facebook Live videos to get a better picture of what's on Apex. If you'd like to look at them, just click here.  You'll also see some of that interesting art, like this blue and white-striped figure with branches growing out of the body.
Next, I spent a longer time in the fitness center to take advantage of my Peloton bike reservation.  There were about a half dozen of them, all of them occupied.  While you do need to book a certain time to use them, there doesn't seem to be a time limit.  I biked for roughly 45 minutes, and no one asked for me to leave.  I then did some strength training and stretching...then I completely negated all that hard work with a platter of Indian food and a Pina colada for lunch.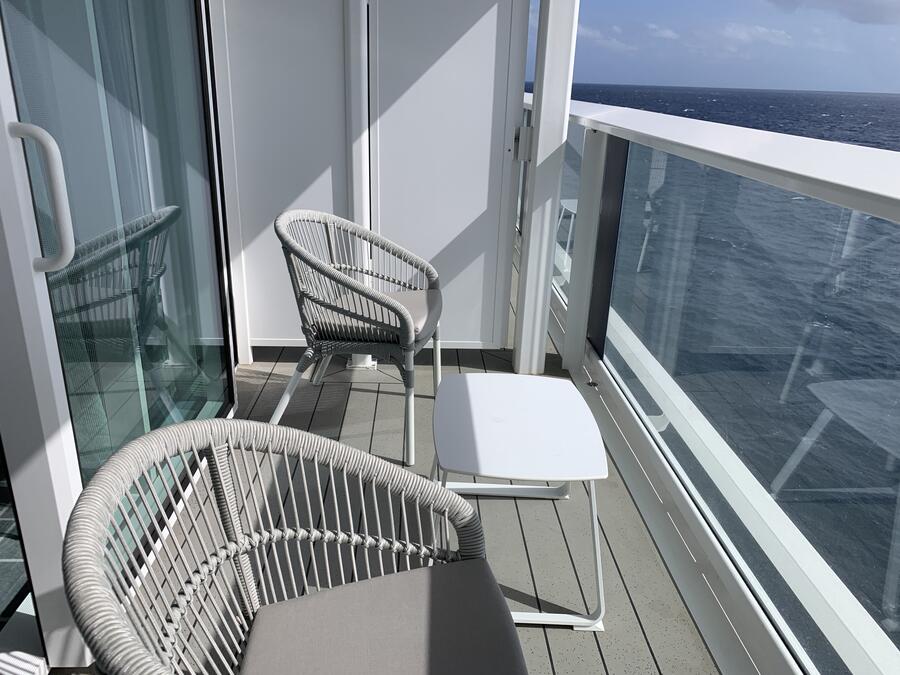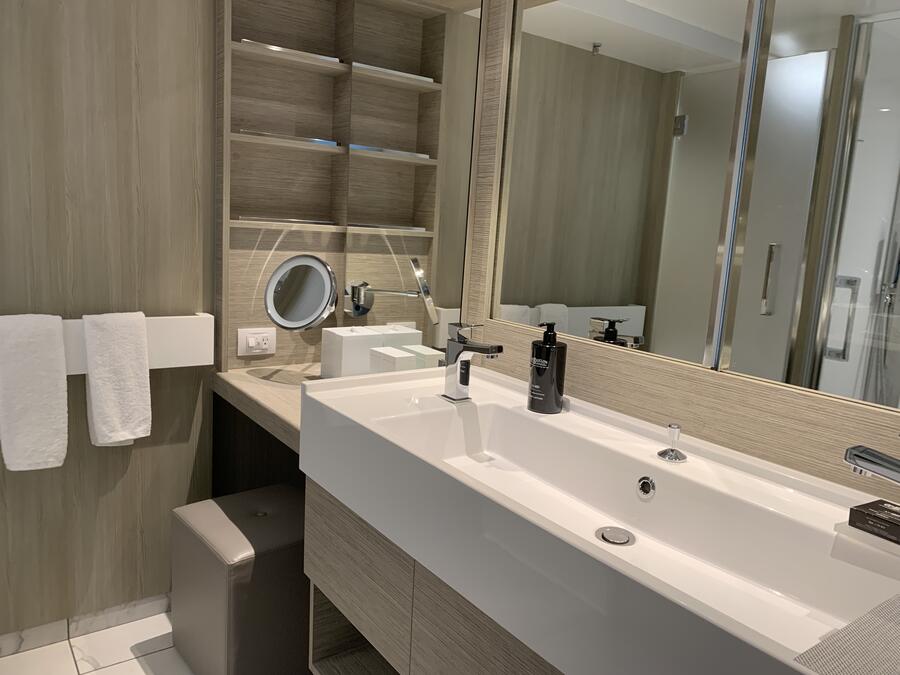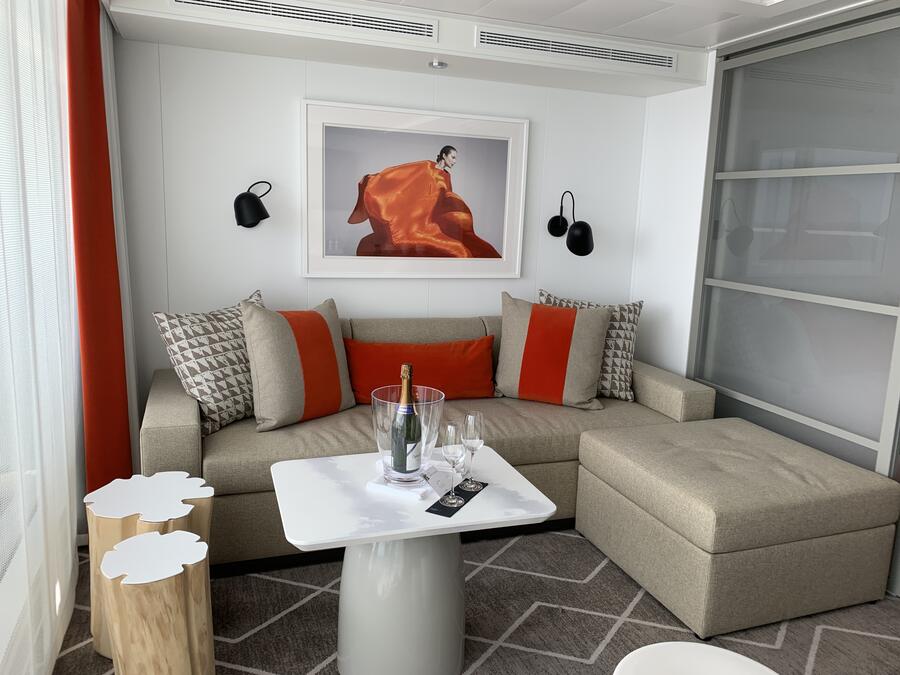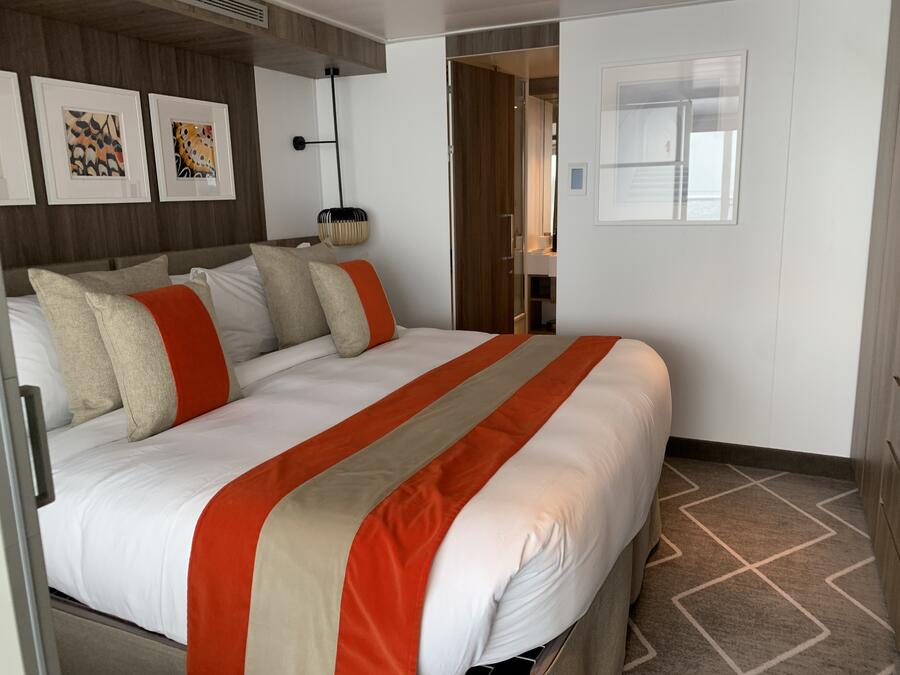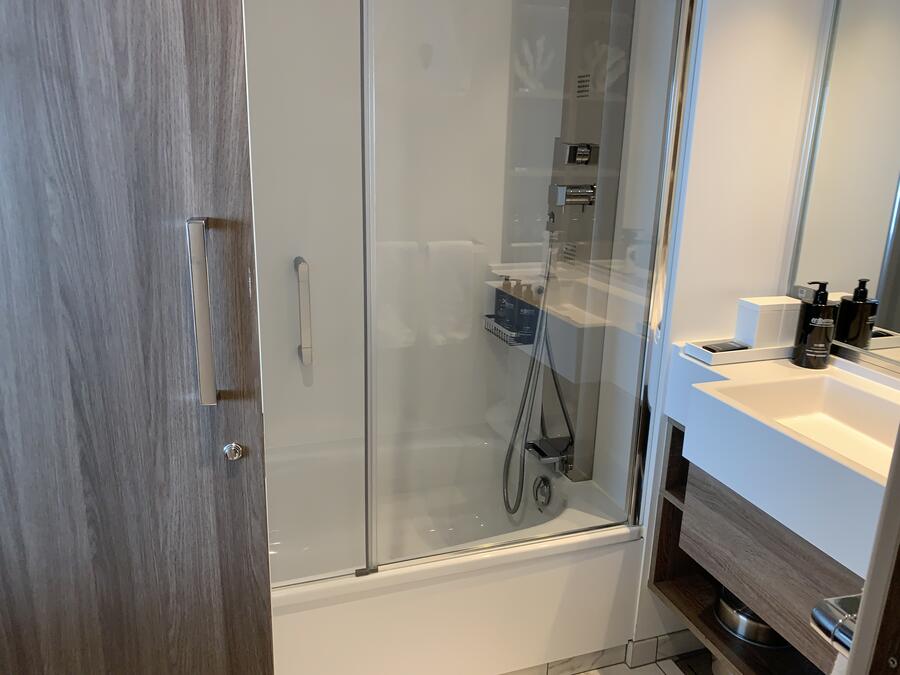 An exclusive view of the Retreat
Perhaps the best thing I did on the sea day was go to guest services and ask for a tour of the Retreat.  This is Celebrity's exclusive area for suite guests and includes a lounge with unlimited beverages, a sundeck with a private pool and hot-tub, and its own restaurant, Luminae.  In the five suite categories, I viewed the Sky Suite and the Celebrity Suite, which are shown above.  The larger suites – Iconic, Edge Villa and Penthouse – were all occupied.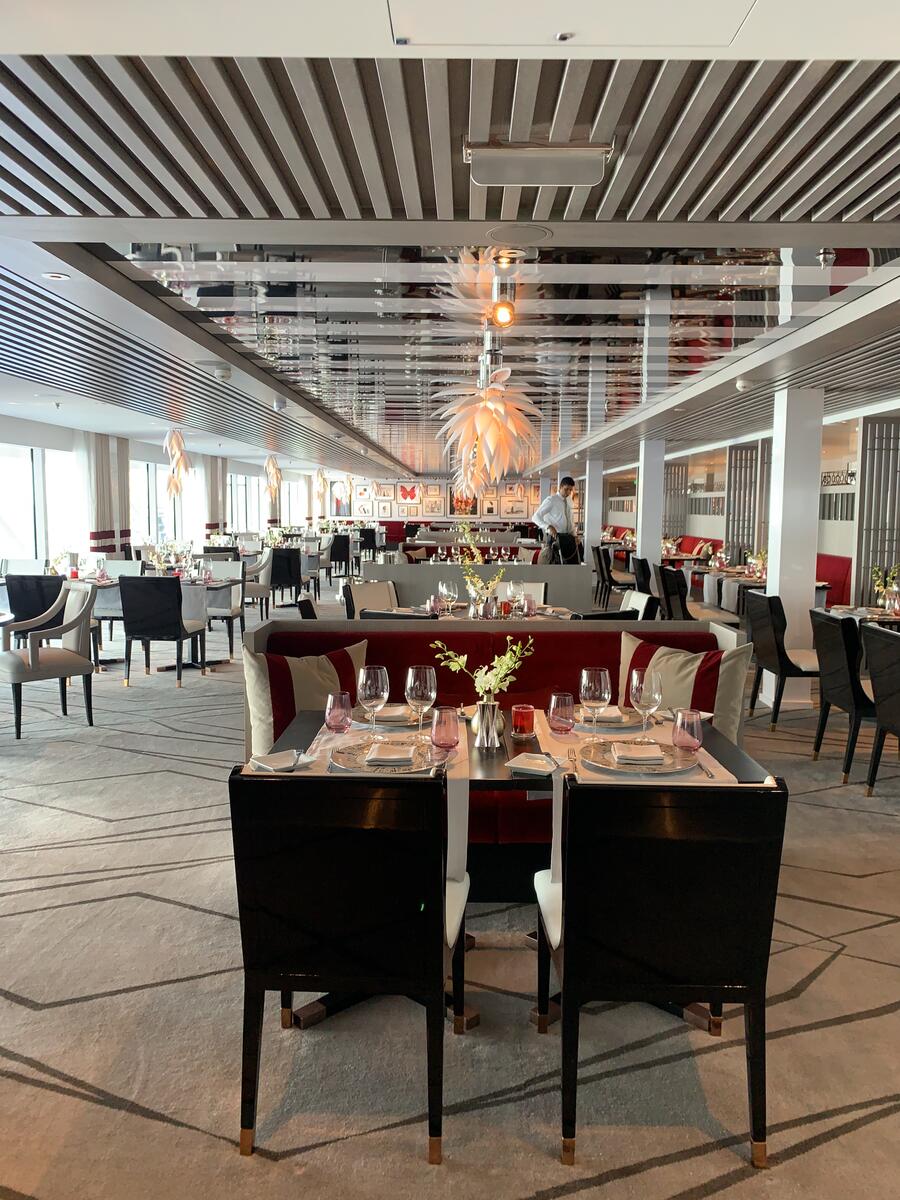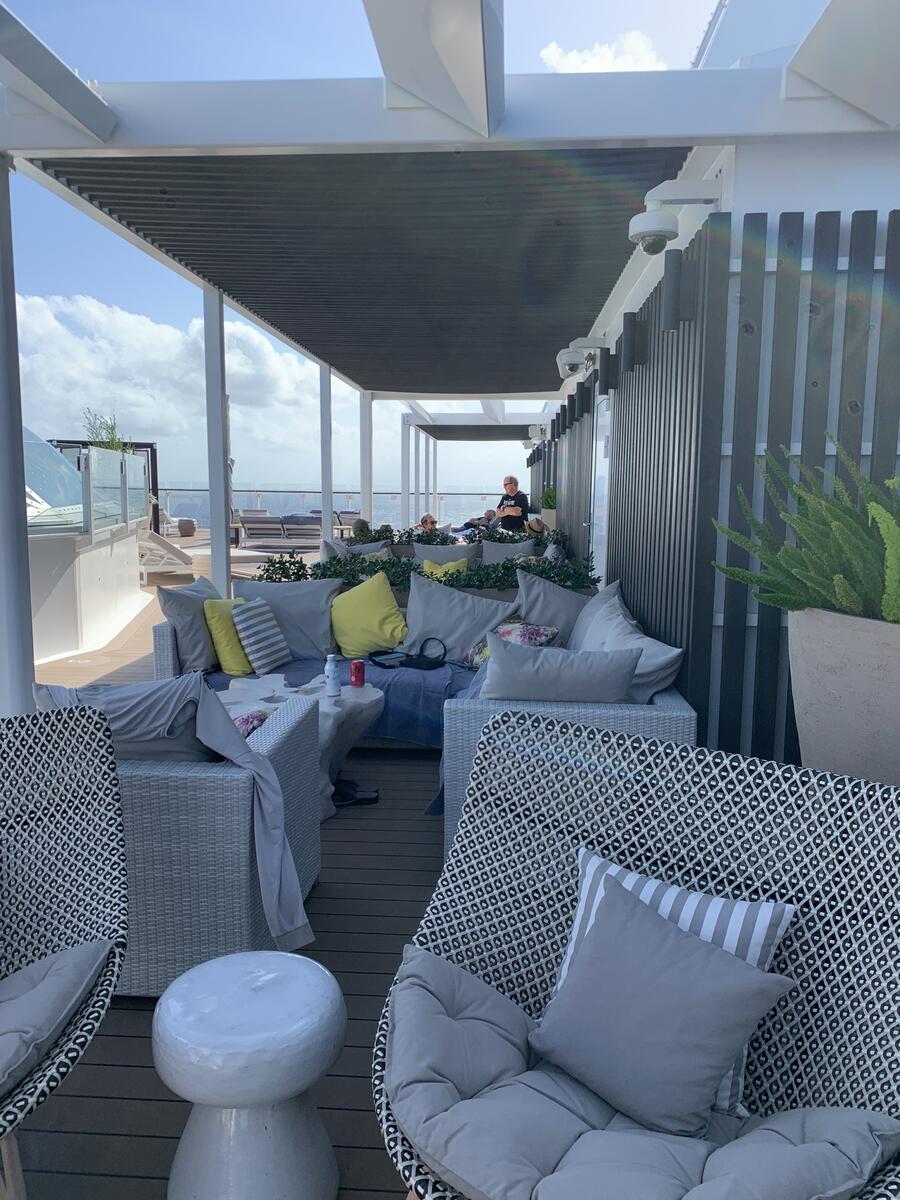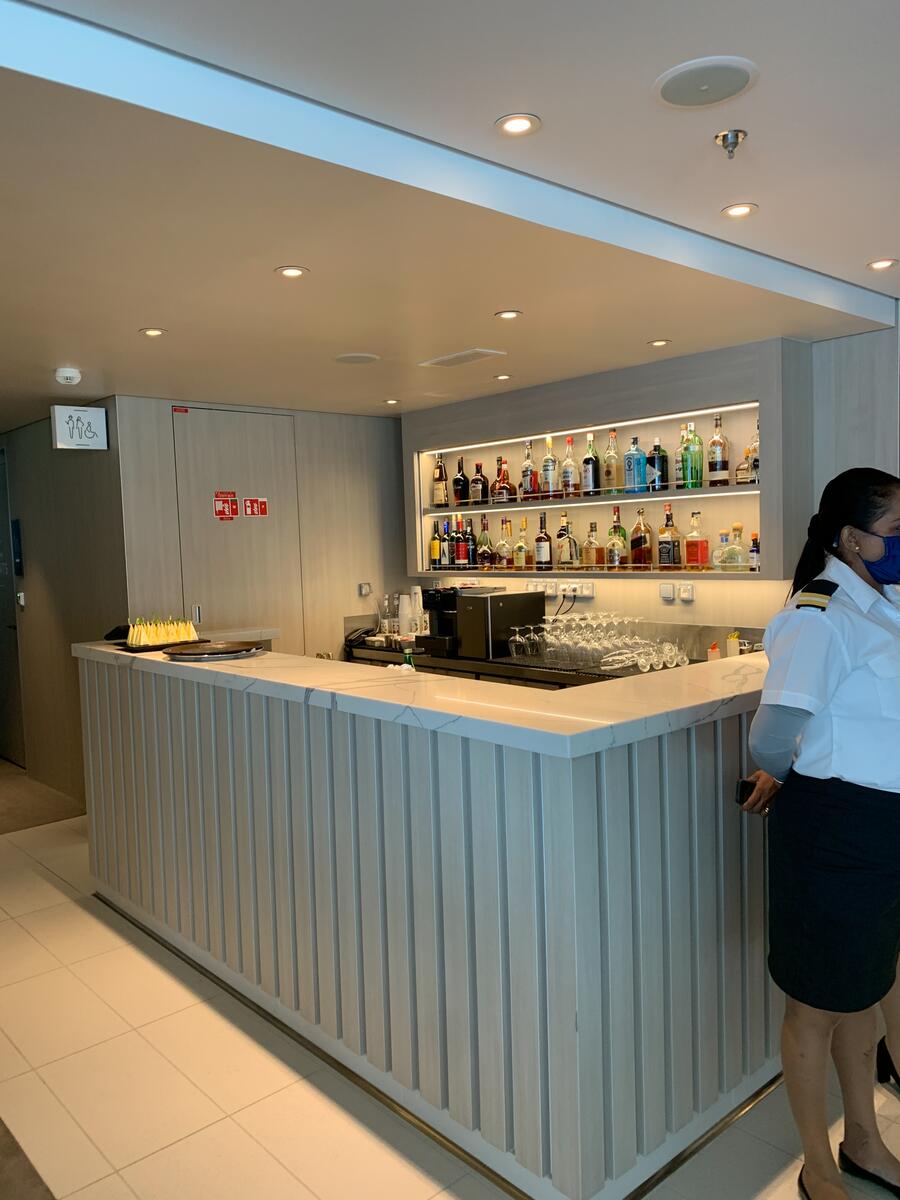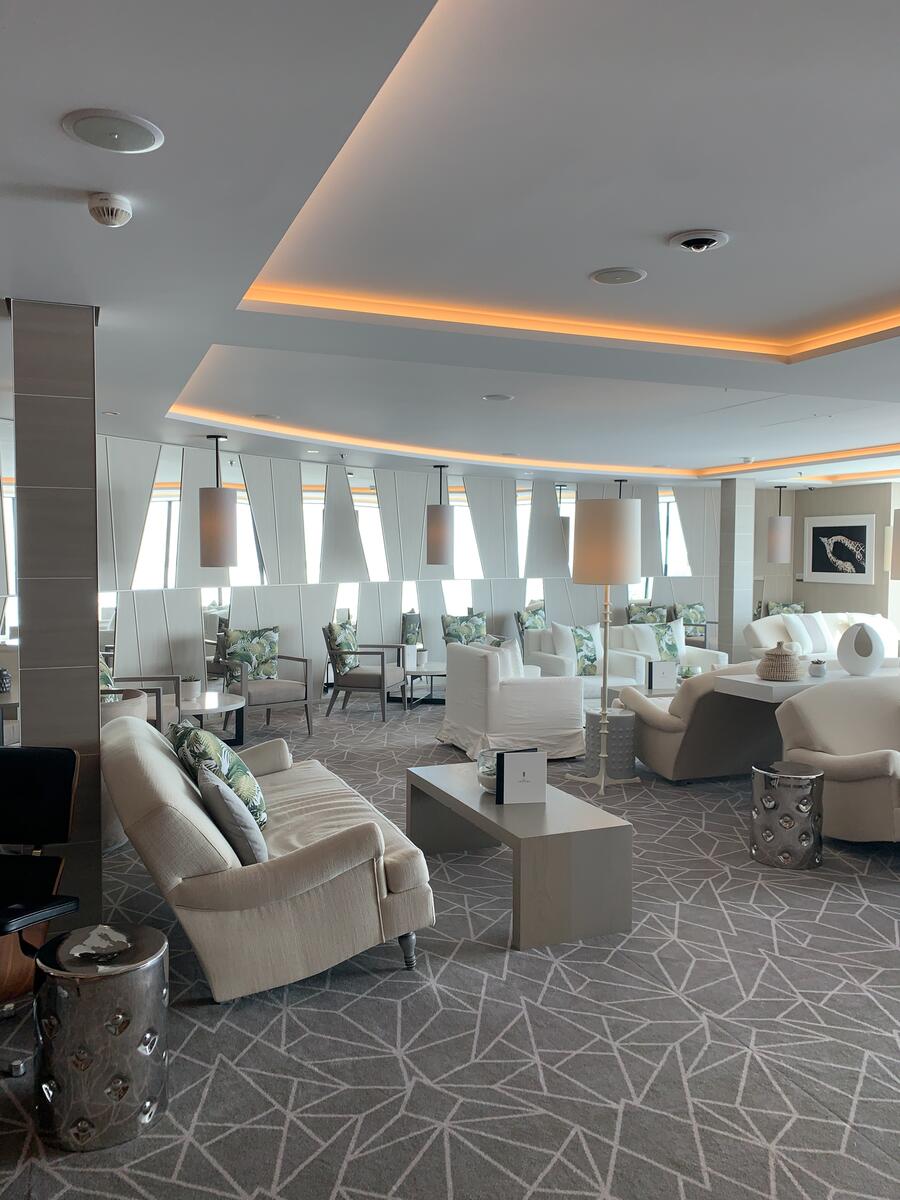 With suites, you'll get all the amenities that all Celebrity guests receive, with some important enhancements: onboard credit for spending on extras, shore excursion credit, premium drink package (versus a classic package), and butler services.  I'm still not sure what I would do if I had access to a butler, but I'm sure I could think of something.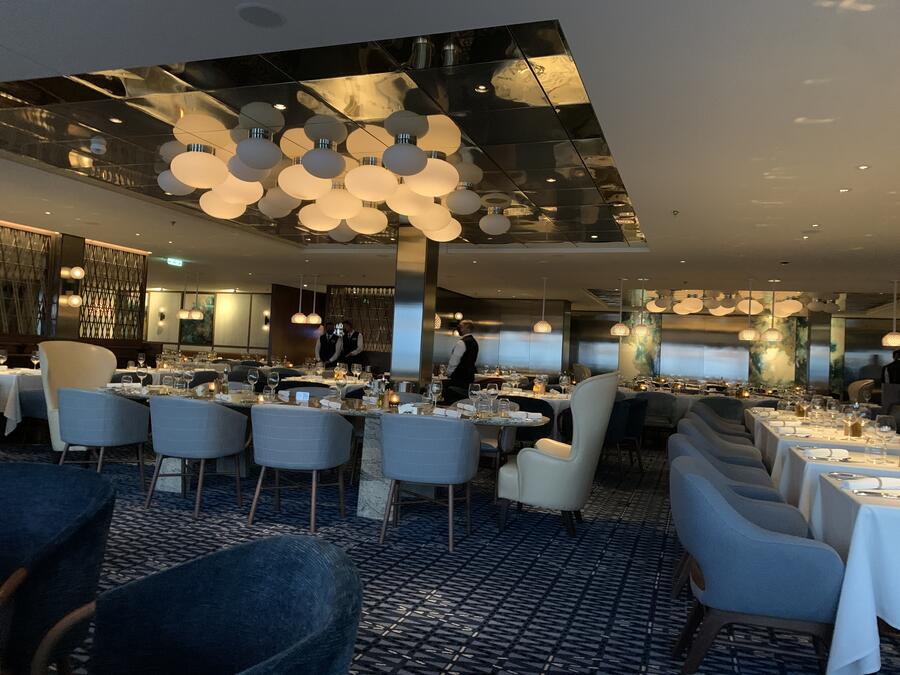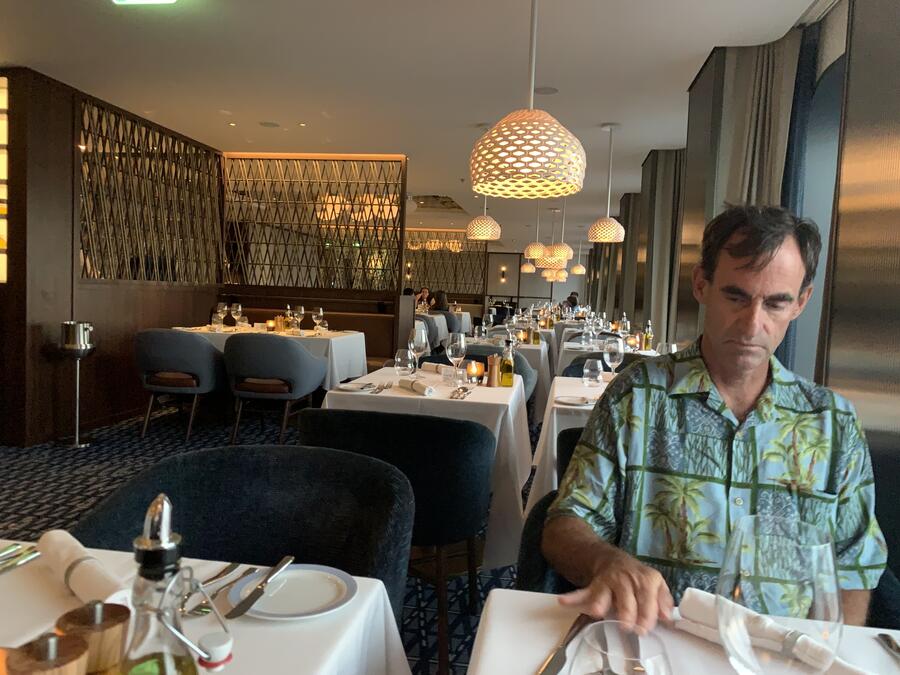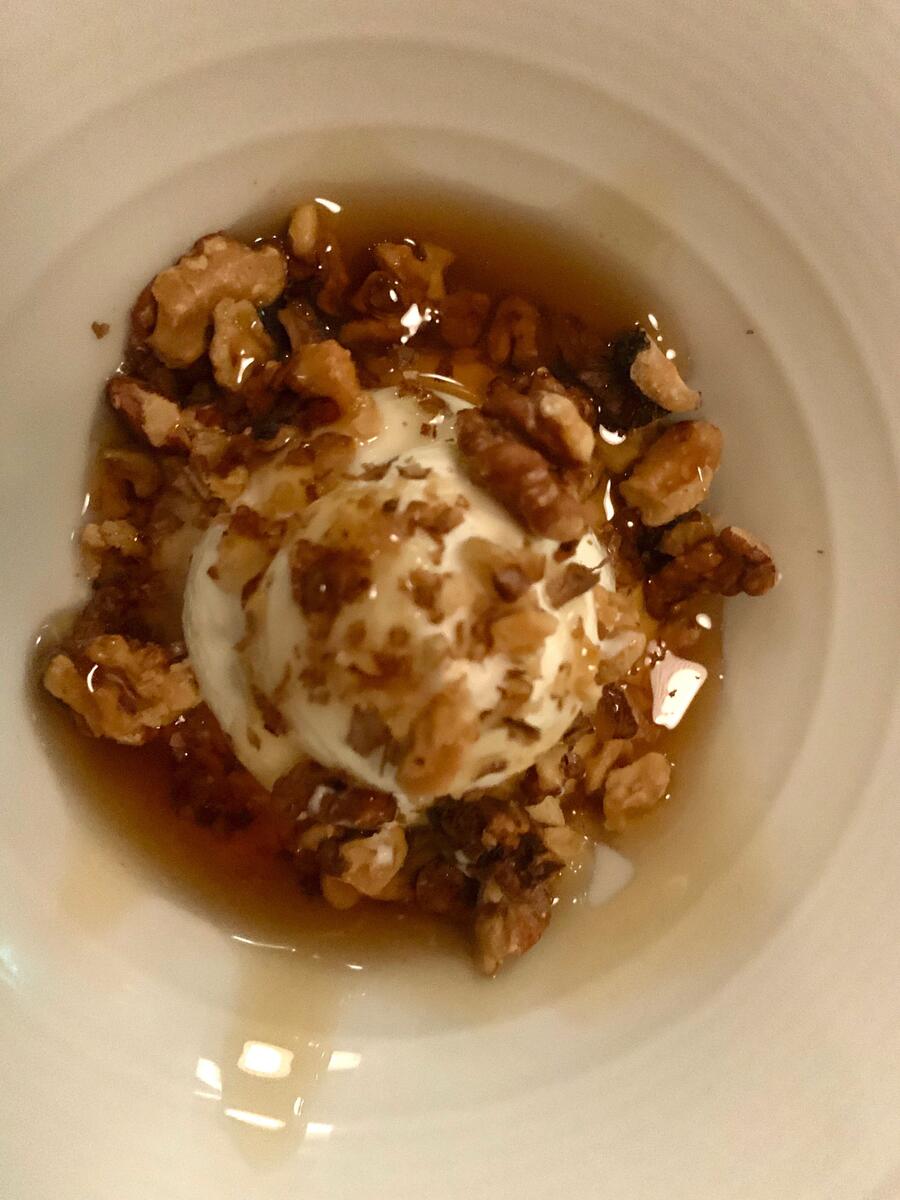 Other things to do on Apex...and our last-night meal
Of course, there are plenty of other activities to do onboard Celebrity Apex.  On the schedule, we could do everything from wine or whiskey tastings, art auctions, trivia contests, live music programs and cooking demonstrations, among other things.  Or, you could just relax and do absolutely nothing, which took up a good share of our afternoon.
For our last dinner, we enjoyed Greek-influenced dishes at Cyprus.  I ordered the Greek-style grilled sea bass, RAS lemon dill grilled souvlaki, and we both started with salads.  I only ordered a dessert, and because we had been eating so much for the past three days, I chose something "light" – a vanilla-flavored whipped yogurt with honey and walnuts.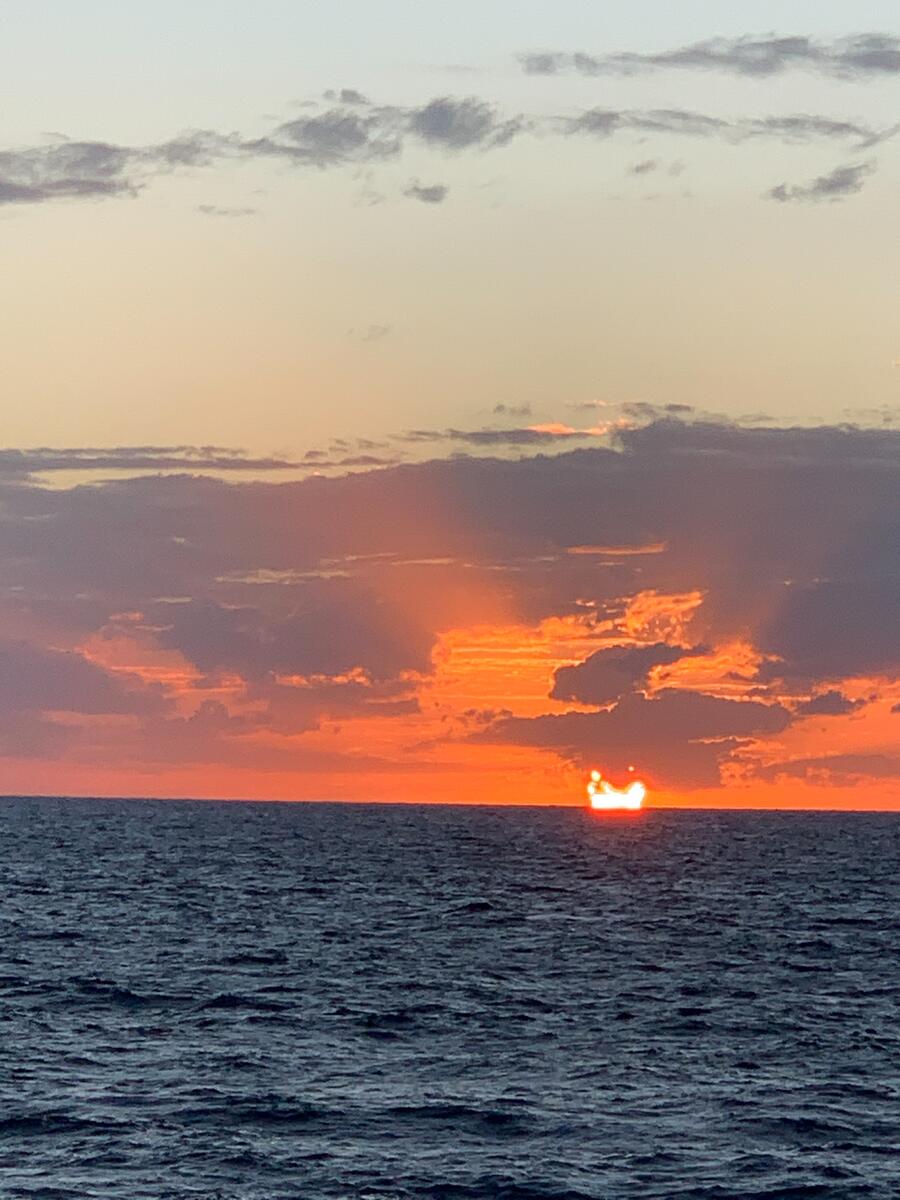 Is a Celebrity cruise right for you?
Celebrity is a great cruise option for those who have done the popular lines, want something more elegant, luxurious, and tranquil and appreciate fine cuisine.  I would recommend this for gen-xers and younger boomers and maybe older millennials.  Just know that going on Celebrity, you won't have a lot of diversions and bells and whistles to keep you busy.  But maybe that's exactly what you are looking for in a cruise vacation…and that's totally fine.