Last week, I wrote about our first day on the short 3-day cruise Celebrity Cruise's newest ship, Celebrity Apex.  Now I'll tell you about where we stopped on our only port.
On day 2, we spent the day in Nassau, capital of the Bahamas.  Our original plan to go on a snorkeling excursion fell through, because there weren't enough people to make it happen.  Instead, we headed to Blue Lagoon Island, about a 15-minute boat ride from the cruise port in Nassau.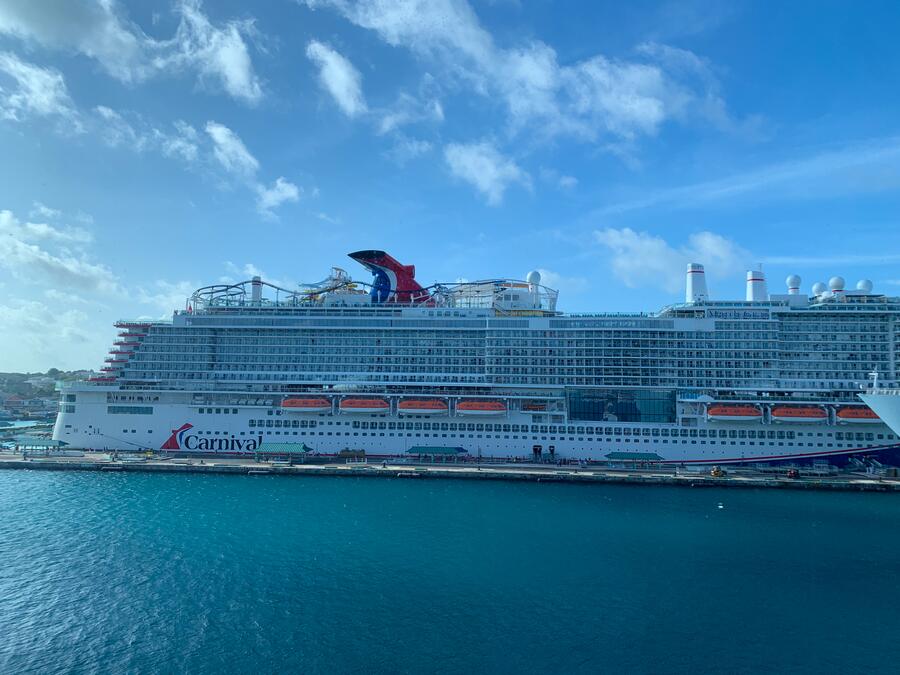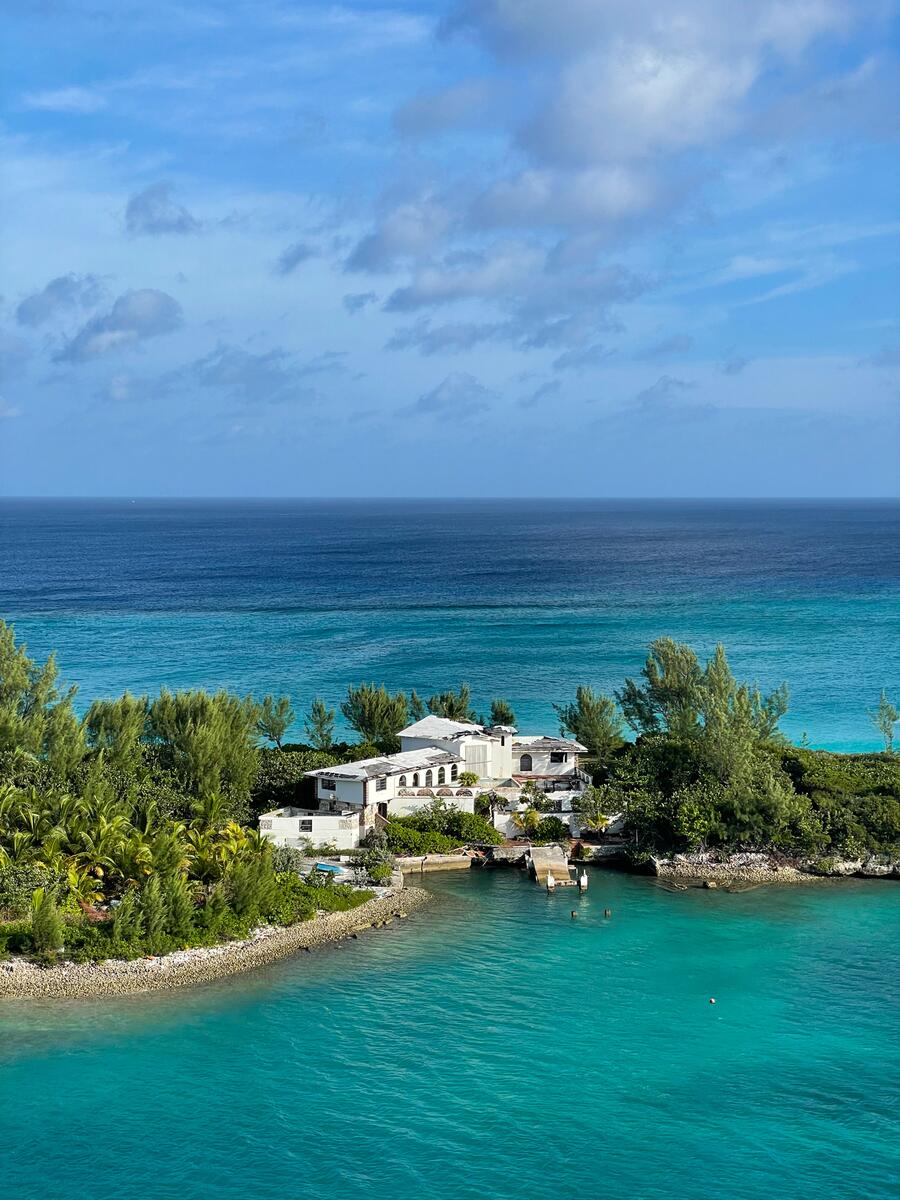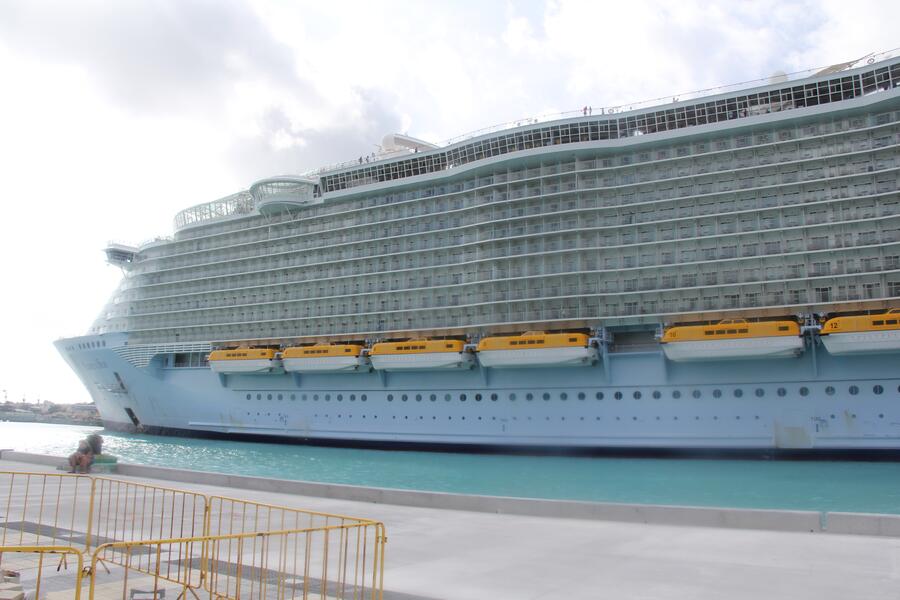 We have company at Nassau
Before then, we disembarked and waited near Celebrity's sunshade, which housed a small set of patio furniture for whomever arrived there first. Most of us just stood around in the strong breeze that picked up into a gusty wind that nearly knocked me over.  We also observed the other cruise ships that came into the port, and they weren't small – Royal Caribbean's Allure of the Seas, Carnival's Mardi Gras and Disney Dream.  It almost seemed like full business as usual for cruising, given how many people invaded the docks.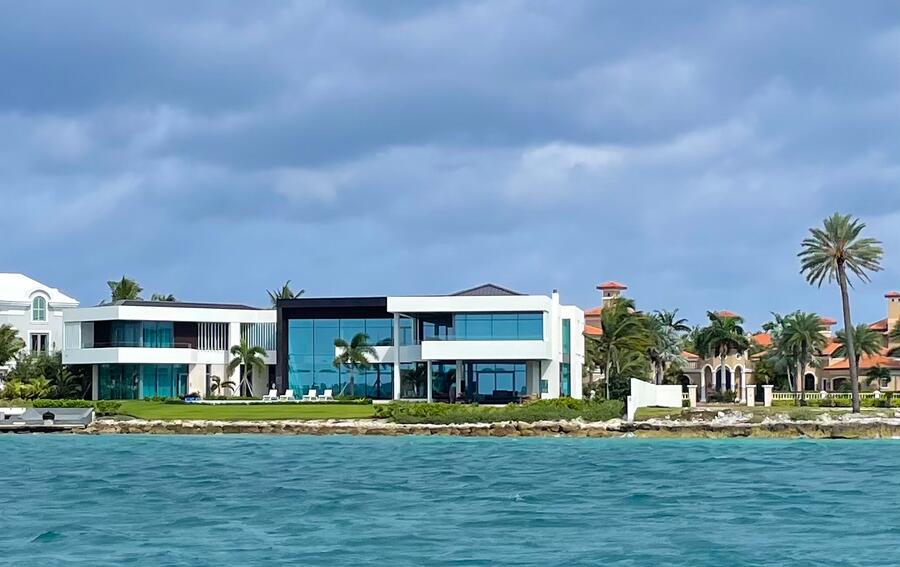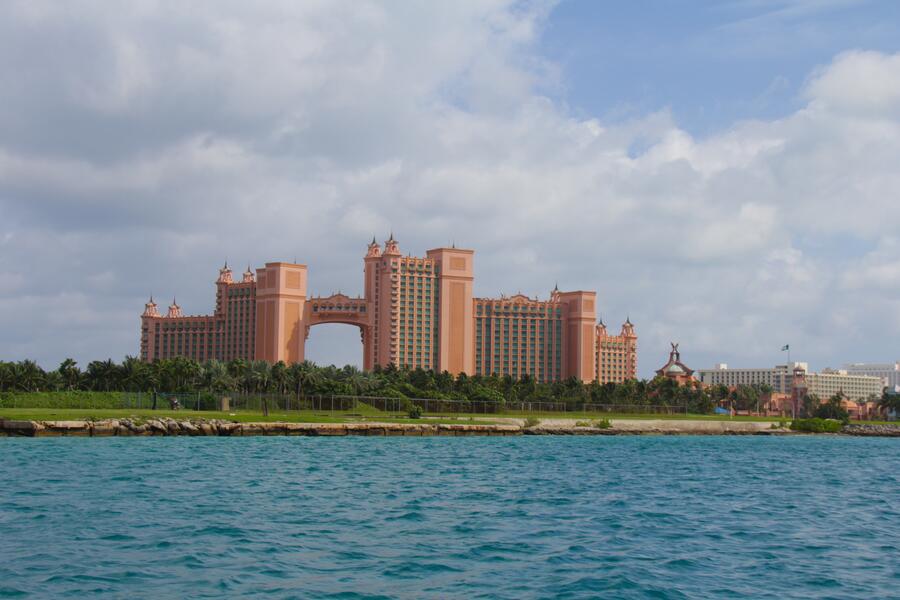 After about 45 minutes, we walked to a small ferry boat that took us over to Blue Lagoon Island. We speeded past the massive coral-colored Atlantis Resort complex and under the dual arched bridges connecting the main town to the Paradise Island, where Atlantis loomed.  Another highlight was seeing luxurious multi-million-dollar homes along the waterfront.
The Bahamas has more than 700 islands, which means for the right amount of money, some can purchase their own private island.  We passed a few of those along the way.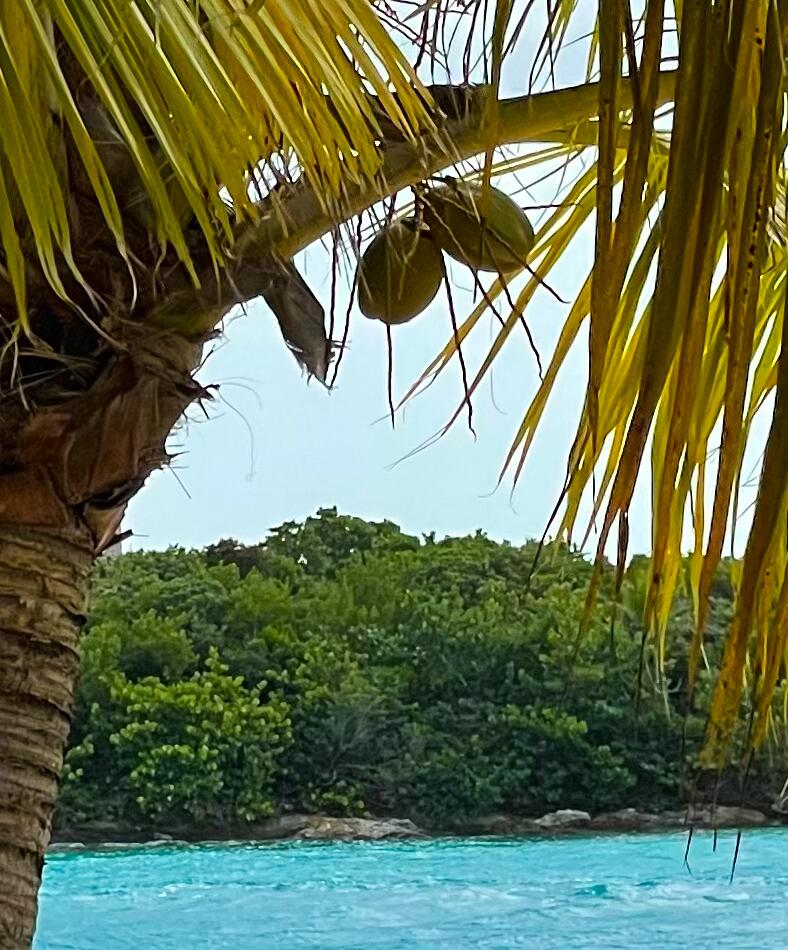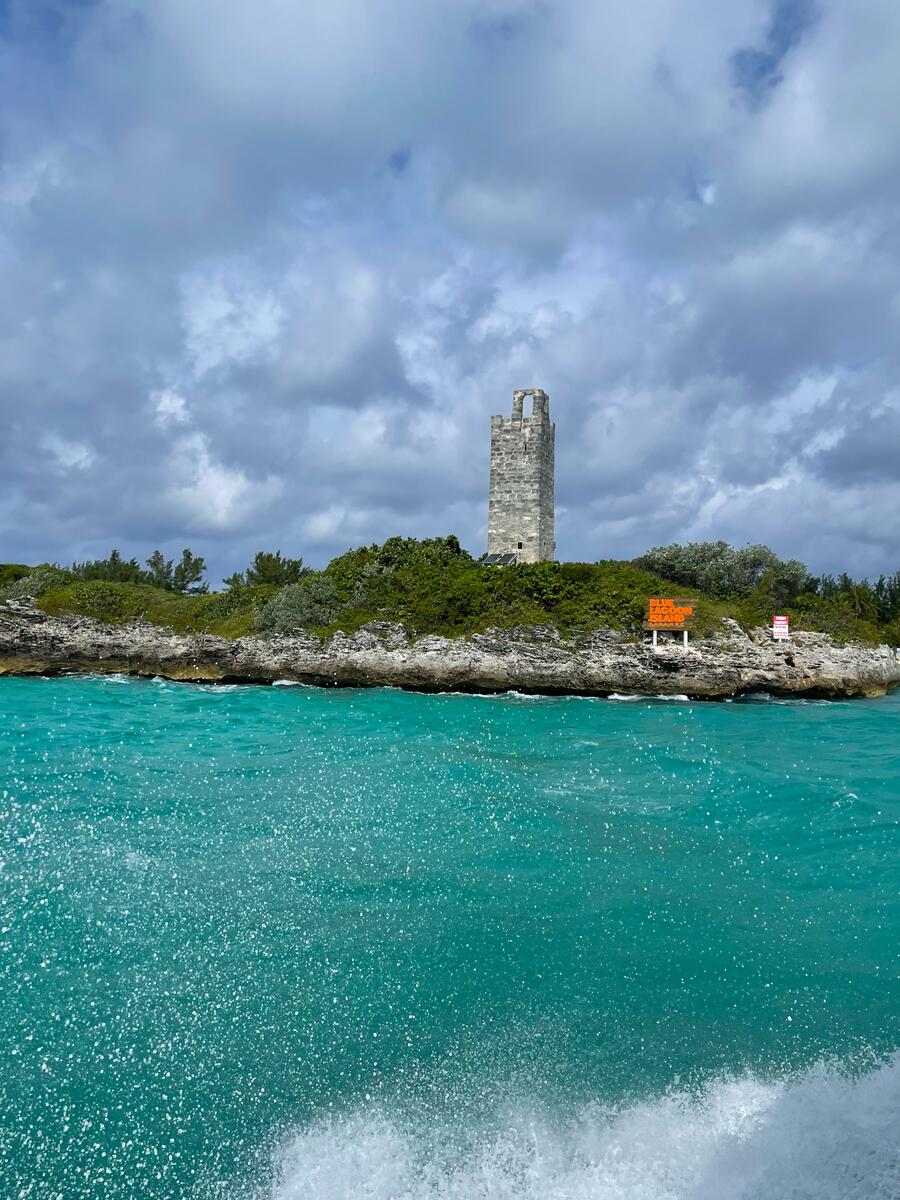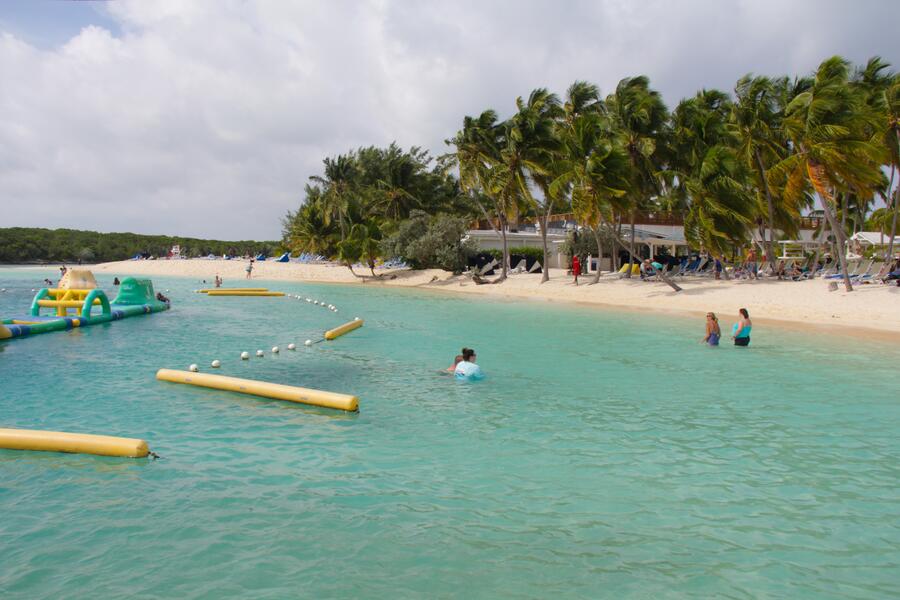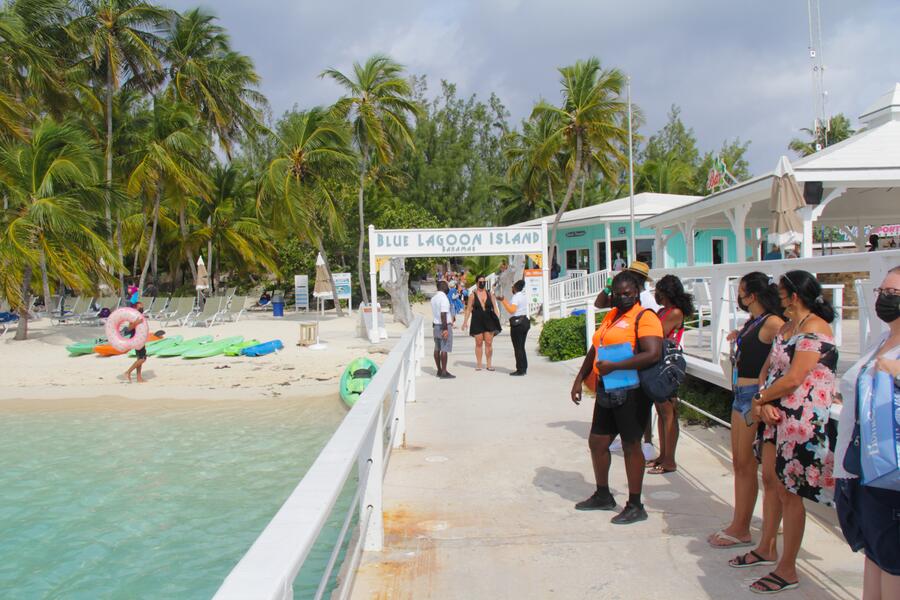 Our beach day on Blue Lagoon
When we arrived at Blue Lagoon Island, it appeared like any other private cruise line-owned island. There were sandy beaches protected by coves, piers that led to wildlife experiences and huts selling souvenirs and food and drinks.  The difference here is that multiple cruise lines offer shore excursions.  From what I can see, Celebrity does not have their own private island, so this acts as a stand-in of sorts.
Because of some of the tour leaders didn't check our color-coded wristbands when we got to the island, we ended up going to the VIP beach and lunch…when we just paid for the basic beach day.  It's not that we were trying to game the system.  We just followed the crowd.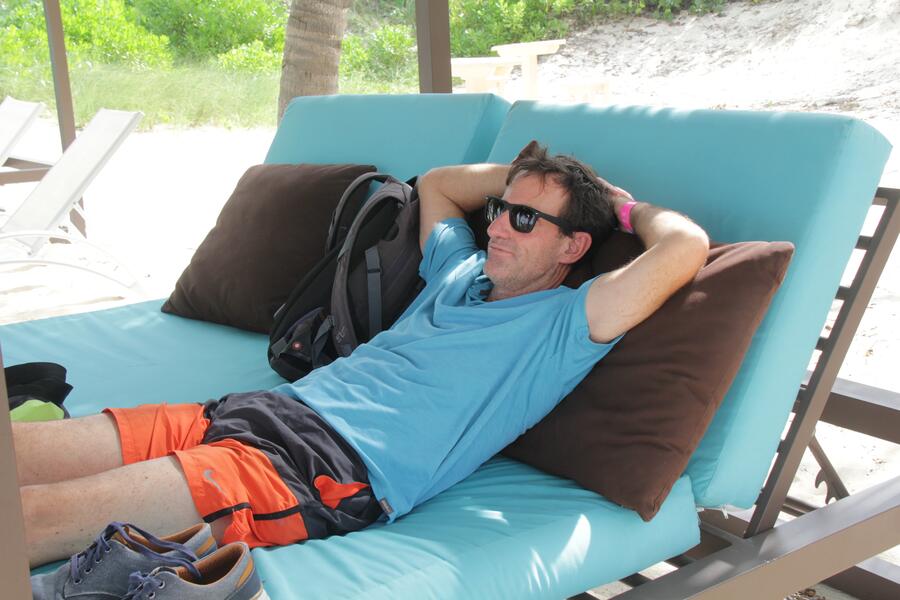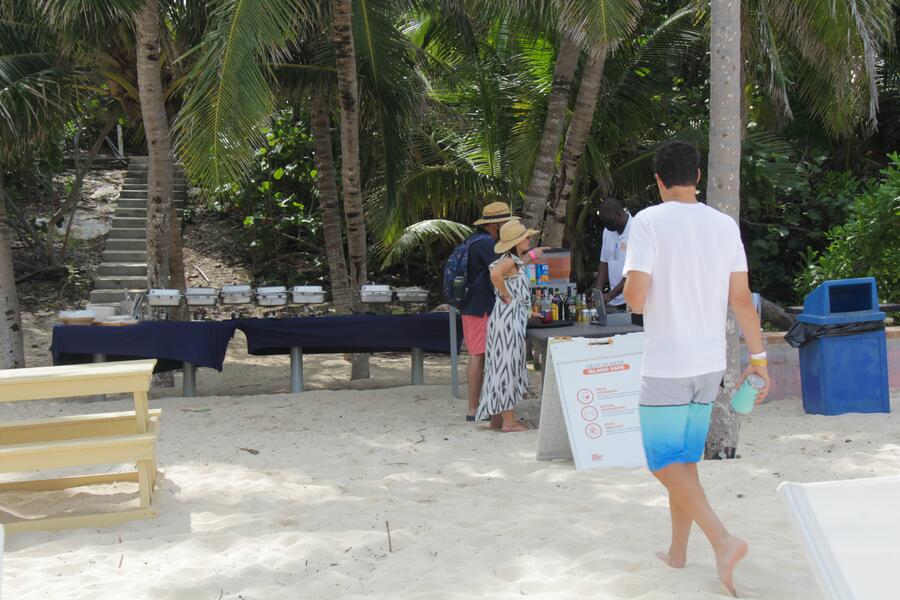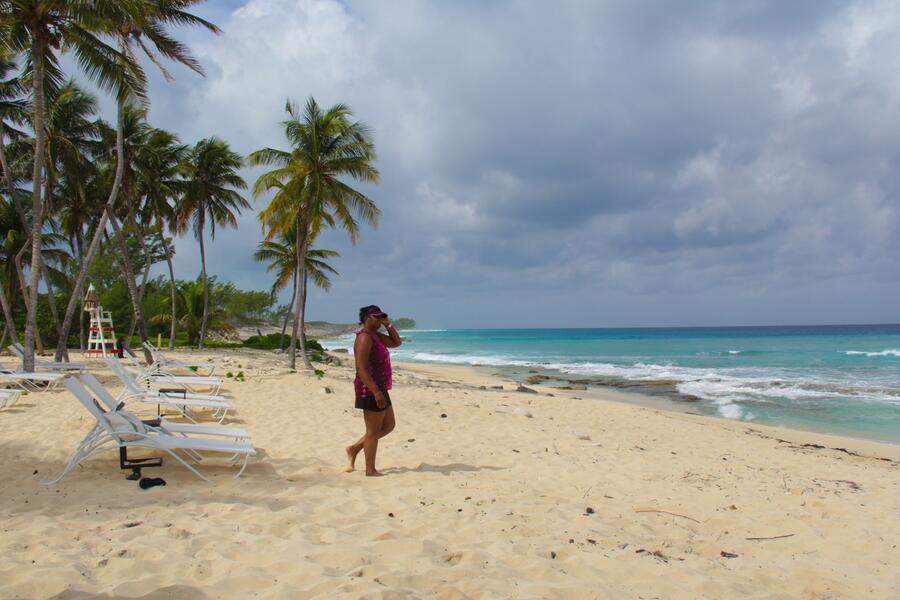 However, rough surf plagued the secluded beach we arrived at, which prohibited any idea to swim or even wade in the ocean.  RAS and I did enjoy a decent grilled lunch with some pan-fried plantains and a complimentary Bahama Mama cocktail.  But when we tried to get a second drink, an attendant told us that we were in the wrong area – in other words, not VIPs. Of course, it was too late by then to do anything about it.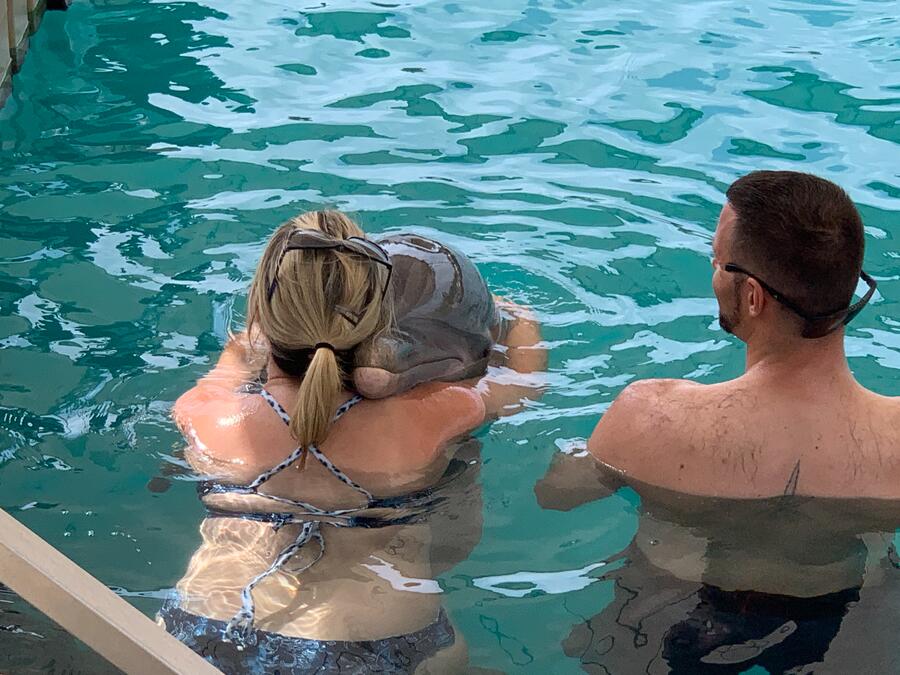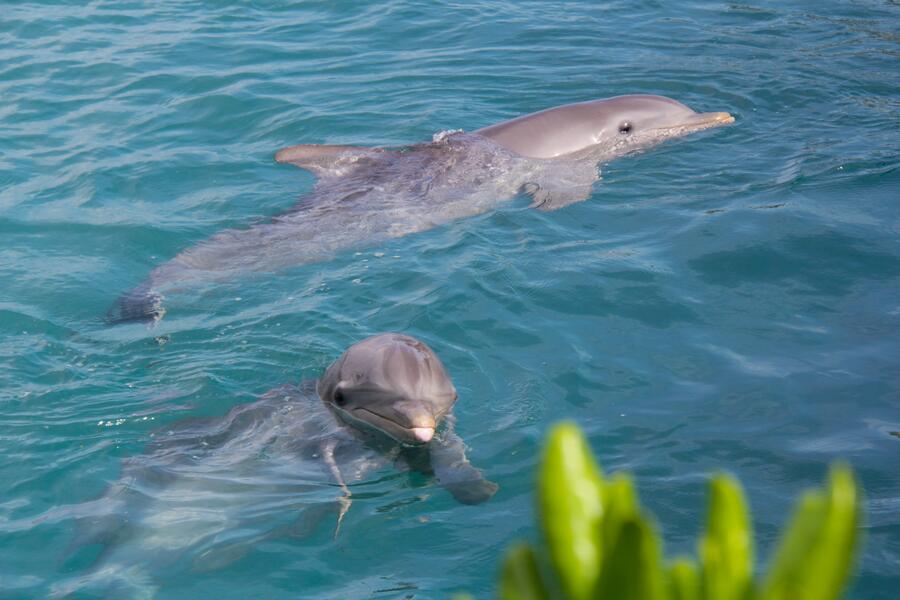 The rest of the time, we lounged on the beach, trying to stay dry during occasional showers.  We also walked over the Dolphin Encounter, which costs about $120 per person for a 15-minute petting and hugging session with a cute gray swimming mammal.  Naturally, RAS did not want any part of that.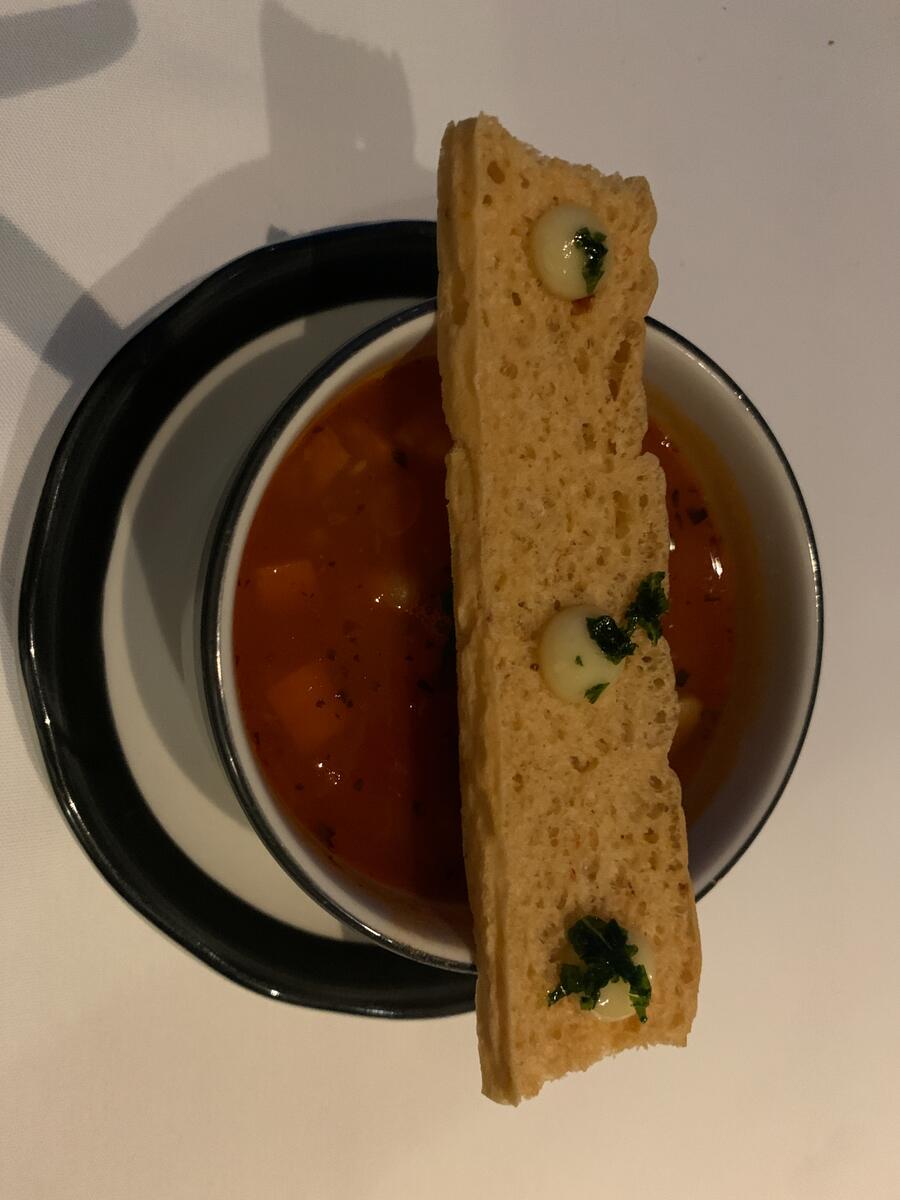 Getting back to Celebrity Apex
After we returned from Blue Lagoon Island, we rested and cleaned up then enjoyed dinner at Tuscan.  This was Celebrity Apex's Italian-themed main dining room.  As you might remember from last week, these venues essentially have the same menu with a few variations exclusive to the dining room.  I chose a pasta carbonara, while RAS opted for roasted trout.  Unfortunately, I don't have pictures of the food because my phone battery ran out. I did manage to one of my Tuscan bean soup, however, which was very good - a tasty light starter.
Our second day on the Celebrity Apex cruise was good for getting off the ship and going to the beach. But I would've been content just staying on the ship and enjoying what it had to offer.
The last entry for my time on Celebrity Apex will detail the sea day we spent before heading back to Fort Lauderdale.  Stay tuned – it's not as uneventful as it might initially sound.