For my last post related to my short Navigator of the Seas cruise out of Los Angeles, I'll briefly detail the two ports that we visited – Catalina Island and Ensenada.  I wrote about the ship itself and my experience with some of the meals onboard over the first day and the following two.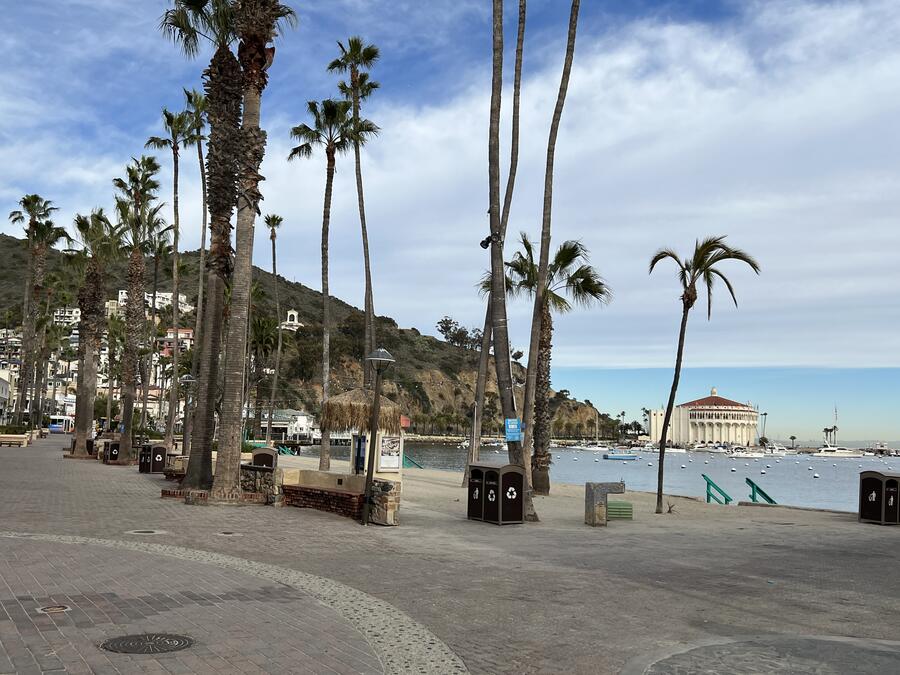 My past trips
Before this trip, I had been to Catalina Island twice. The first time was when I was about five or six. The ferry boat crossing the 25 miles or so from Long Beach harbor to Avalon, the island's only town, tossed about like a toy boat in a kiddie pool.  It was probably the first and only time I've been truly seasick.  When we finally arrived, I was too nauseous to eat anything for lunch.  Mercifully, the ride back wasn't as horrendous, and I managed to stay healthy.  The other time was about 15 years later, when some college friends and I stayed a couple of nights and tooled around on golf carts, the island's preferred mode of transportation (and still is - see the photo below).
With Ensenada, I had only been there once before, again with college friends but just on a day trip from San Diego.  We wanted to have authentic Baja fish tacos, which we successfully did and enjoyed with some Corona beer.  But getting back from Mexico into the United States took an excruciating two hours of slogging through bumper-to-bumper traffic that lurched and crawled while vendors pushed pink ceramic burros and flashy sombreros for us to buy.
In 2022, one place hasn't changed much while the other looks nothing like what I remember.  Guess which one is which.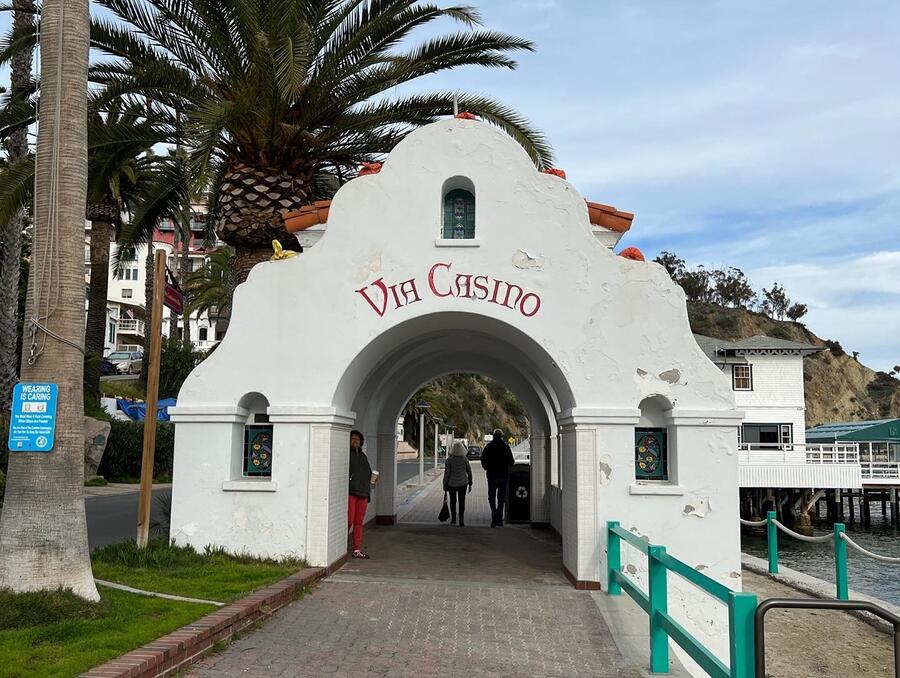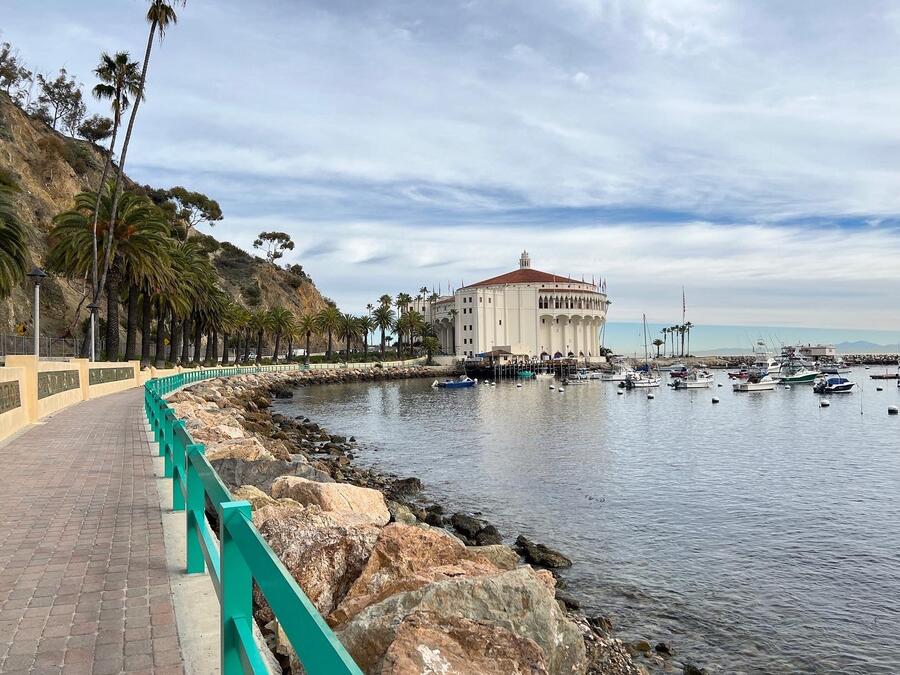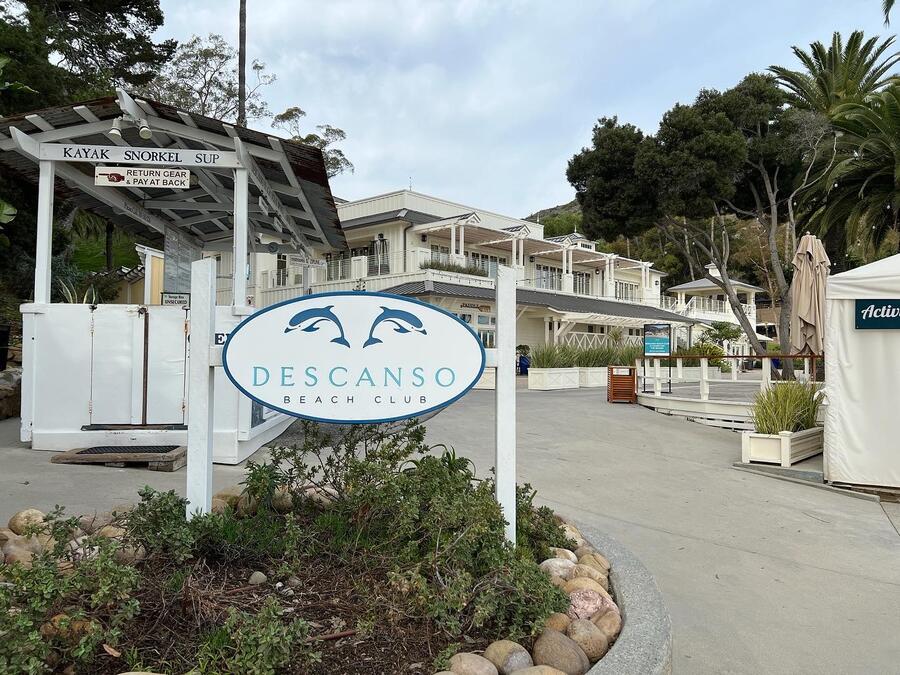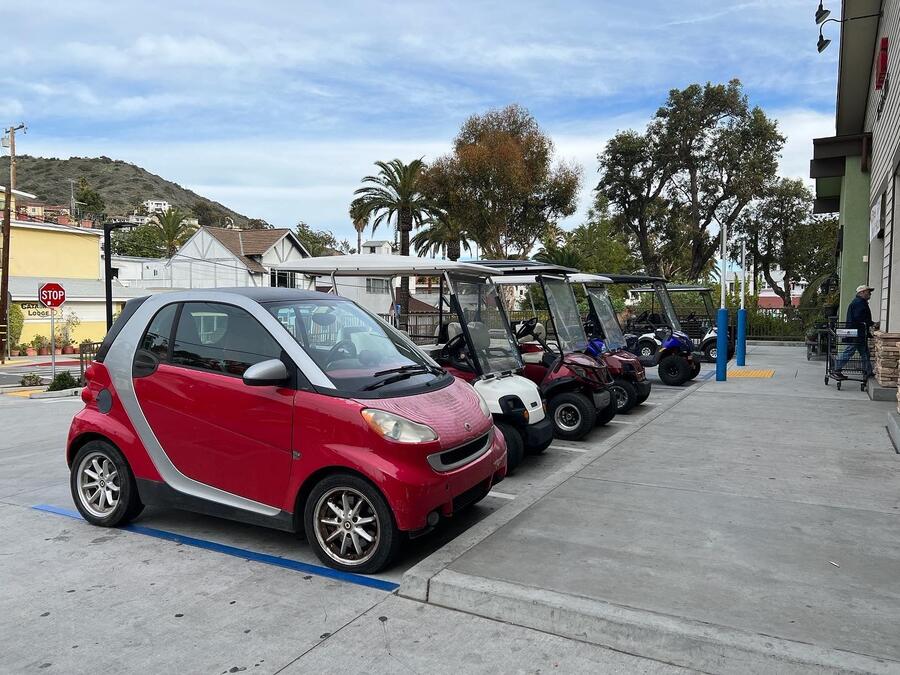 Avalon: time stands still
During our shore time in Catalina, I decided to explore on my own and not do a planned shore excursion.  I regretted my decision not to, because a lot of the restaurants and shops were not yet opened.  But this did give me time to look around Avalon and notice that not much about the place has changed.
Catalina has probably been this way since William Wrigley Jr. bought majority shares of the Santa Catalina Island Company and turned the island into a travel destination.  He authorized construction of the now-iconic Casino, a circular building that dominates the landscape.  Interestingly, despite its name, it's never been used for gambling.
Many of the structures around Avalon retain a Mediterranean feel, which is probably why it's been an appealing destination for Southern Californians trying to escape the craziness of the mainland. Between the 1930s to 1950s, along with Palm Springs, it was a preferred getaway for Hollywood celebrities and other wealthy folks.  And because Wrigley owned the Chicago Cubs, they held their spring training here for 30 years.
While locals do have cars, many get around on golf carts, which proves to be practical and safer in a town where the streets are quite narrow.  Admittedly, Catalina has more appeal in the summer and fall, when the temperatures are warmer, and the town is more alive.   But visitors still come here to come here to hike and camp in the mountains above Avalon.  
Ensenada: a border town 60 miles away
The first thing you notice when you arrive by cruise ship into Ensenada and look out over the town is the enormous Mexican flag that could easily cover the waterfront…or so it seems.
When I took the wine tasting tour of Califia Valley a few hours later, the tour guide Gil said that so many locals considered themselves practically American, being just an hour away from the border.  The city leaders, maybe out of frustration, established this oversized reminder of where they exactly were…and thus, the building-sized flag to renew that sense of national pride.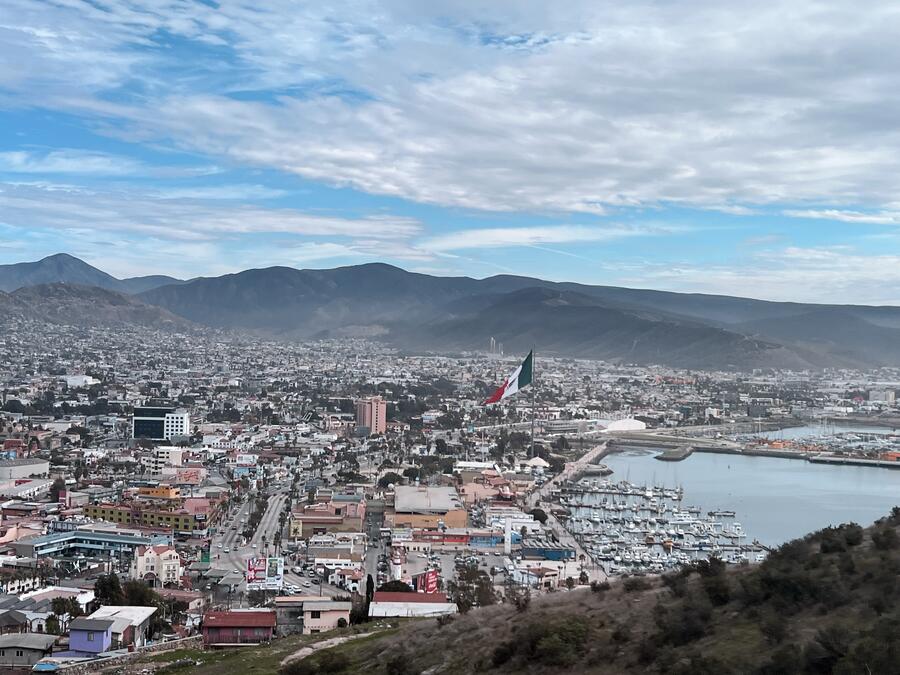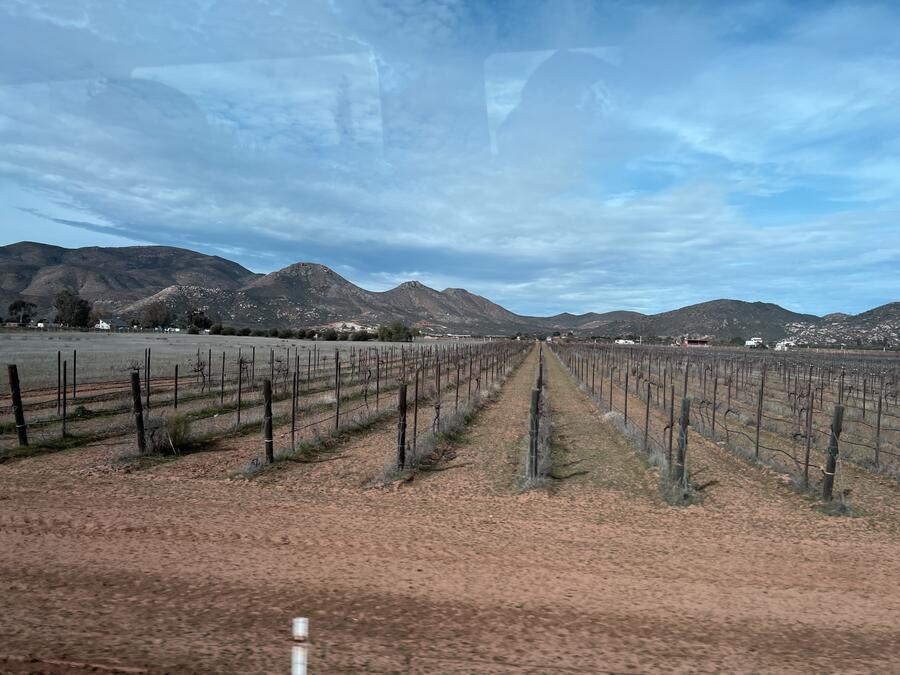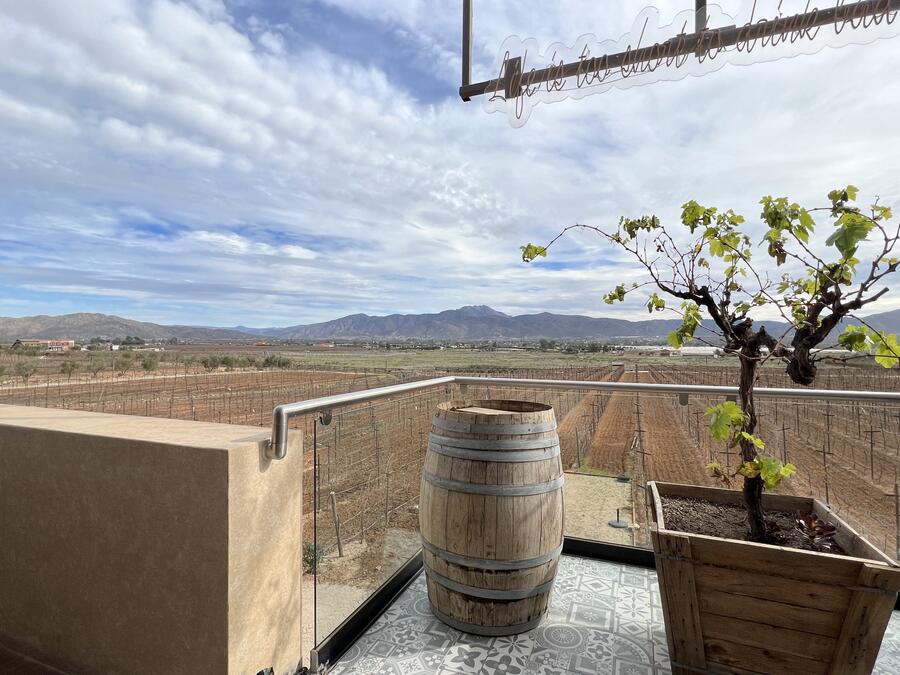 The last time I visited Ensenada in 1987, it didn't look or feel American at all.  The streets looked a little dusty and the buildings worn.  People crossed the border for drinking they couldn't do in the US and those fish tacos, which weren't as common back home as they are now.  Now there are blocks of condos, strip malls with the usual retailers, and a growing wine industry I knew nothing about.  
After not doing anything in Catalina, the ship-organized shore excursion was just the thing to fill my time here.  Otherwise, I probably would have ended up going to Papas & Beer or Hussong's to drink and eat, as just about everyone still does.  Calafia Valley has dozens of wineries, and we visited two of them, La Casa de Dona Lupe and Matilde.  The experience was better than the wines themselves, and I'll be writing about them more in detail for an online travel magazine (I'll give more details later).
If you should go on one of these short cruises from LA to Catalina and Ensenada, I recommend booking a shore excursion to enjoy your time in both of these West Coast destinations.