In last week's post about Royal Caribbean's Navigator of the Seas, I briefly mentioned the culinary offerings onboard. Some of it was fantastic, and some of it didn't quite measure up.  This week, I'm going to dig a little deeper into what I did eat, day by day, in a series over three straight days.
Why am I doing this? Mainly because it's difficult to write about food in just one blog entry, especially if it's gone over several days like this did.
So here it goes....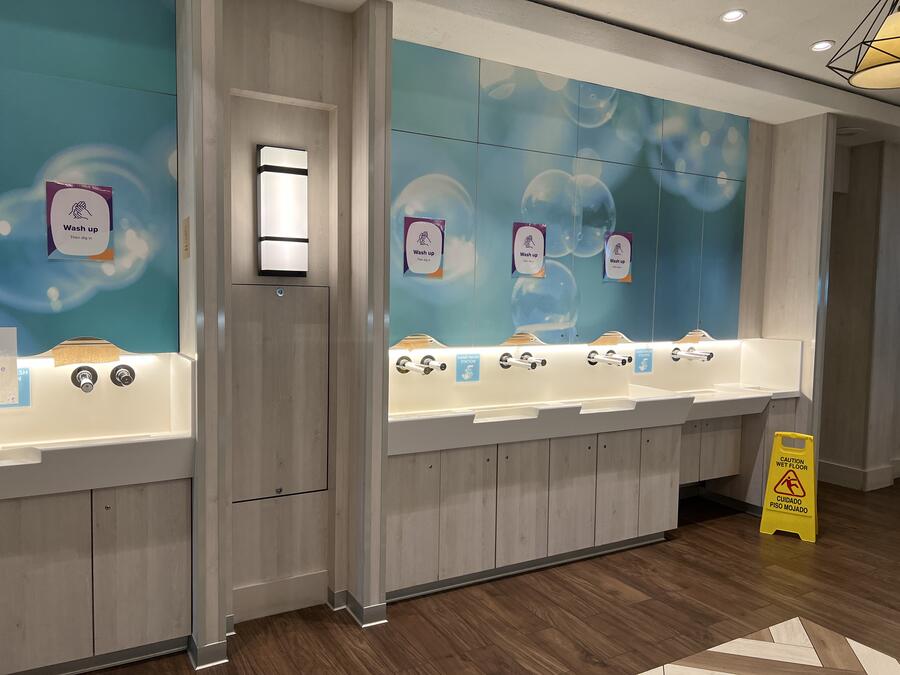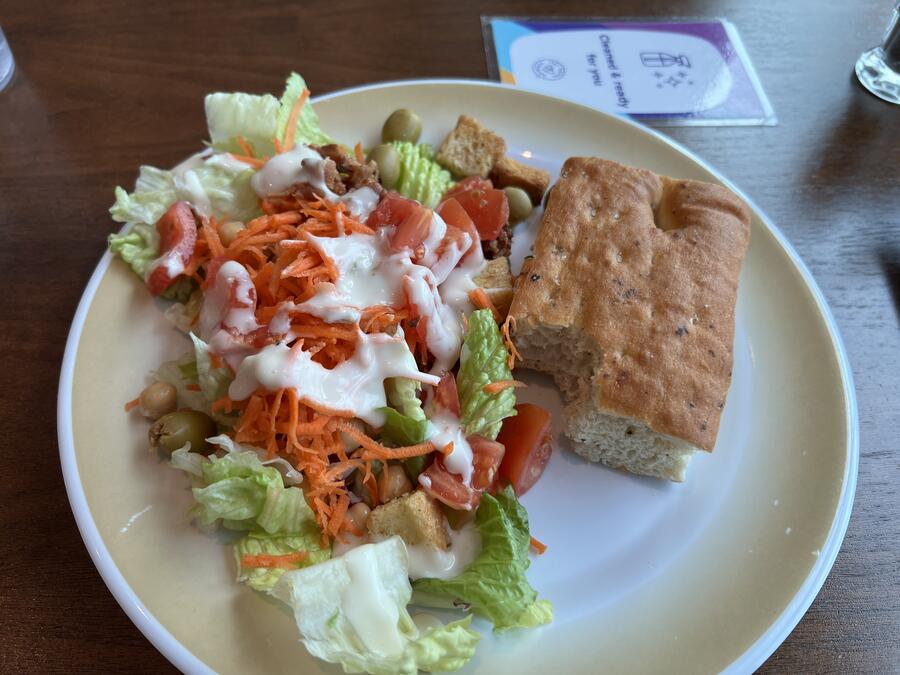 Buffet food as a struggle
As I have on nearly every cruise I've done, I started with lunch in the ship's buffet.  With Royal Caribbean's ships, it's the Windjammer Café.  It features cuisine that you'll find on any cruise ship buffet, and its main purpose is to please the greatest number of guests with the most food options.  Some cruise lines value quality over quantity, but that's not often the case with the so-called mass market or contemporary companies, which include Royal Caribbean.
Perhaps it's because of staffing shortages, supply chain issues or the alignment of the stars, but my first meal on Navigator was just adequate.  I chose a salad bar arrangement where I asked servers to put the food on my plate. This appears to be a common practice with cruise buffets now, likely to mitigate any possibility of COVID spreading.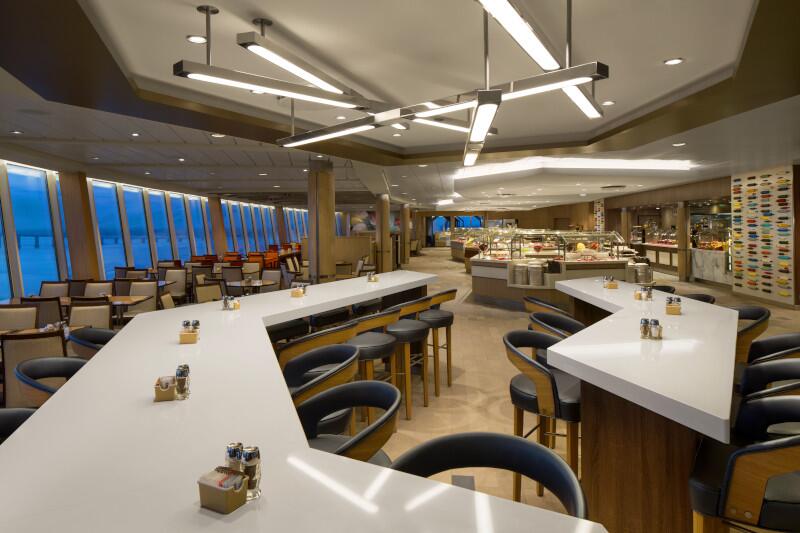 The salad itself was serviceable, but some of the vegetables were slightly wilted.  My accompanying roll wasn't quite at that level.  It was rock-hard, and not even a copious slathering of butter could rescue it.
But I did appreciate that there were sinks right outside the buffet, encouraging guests to wash their hands for health and safety. An attendant makes sure you do so before entering.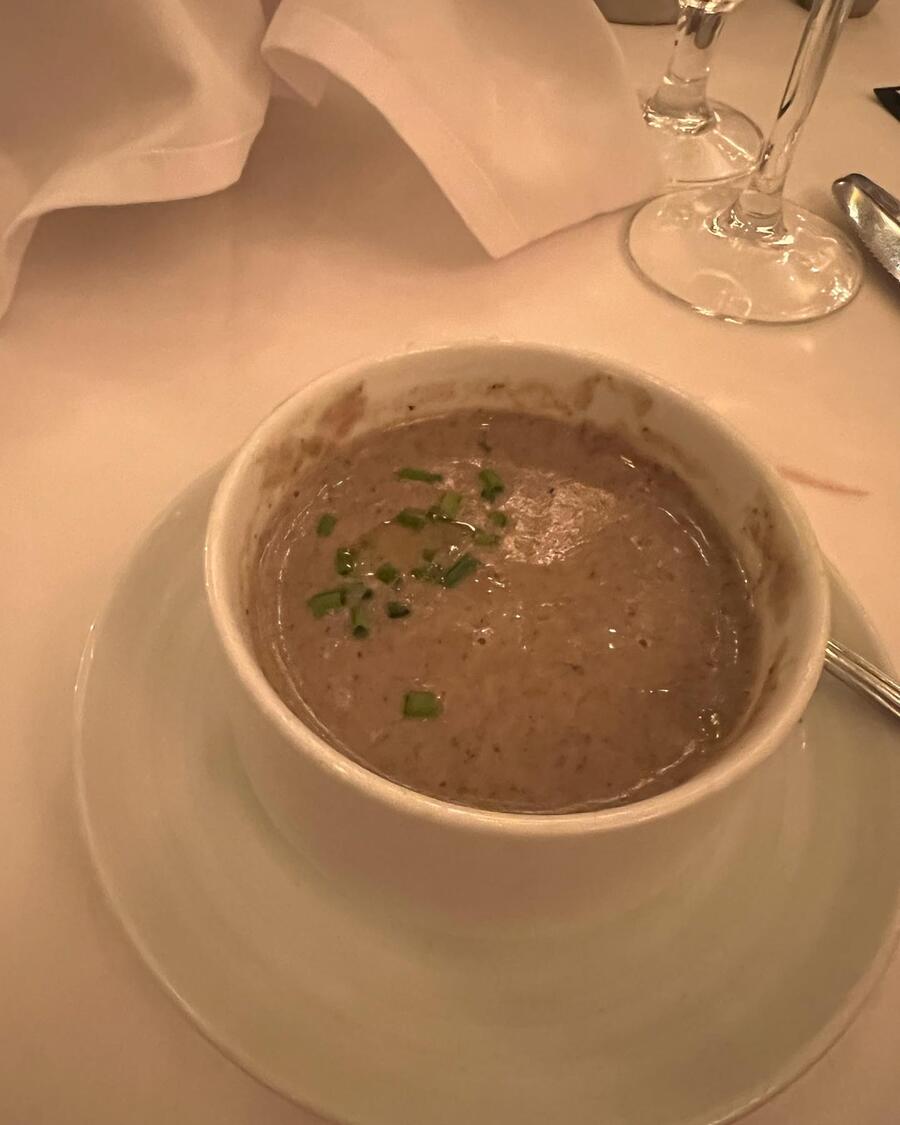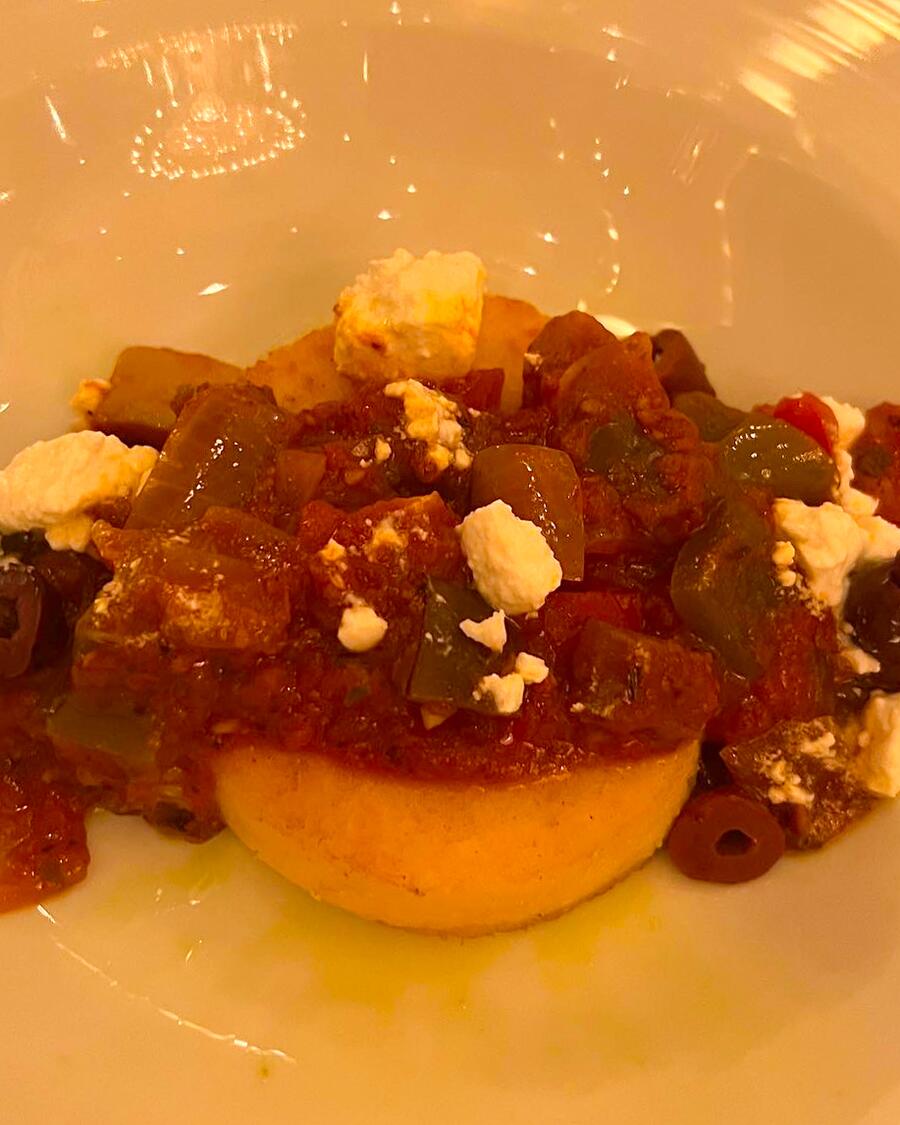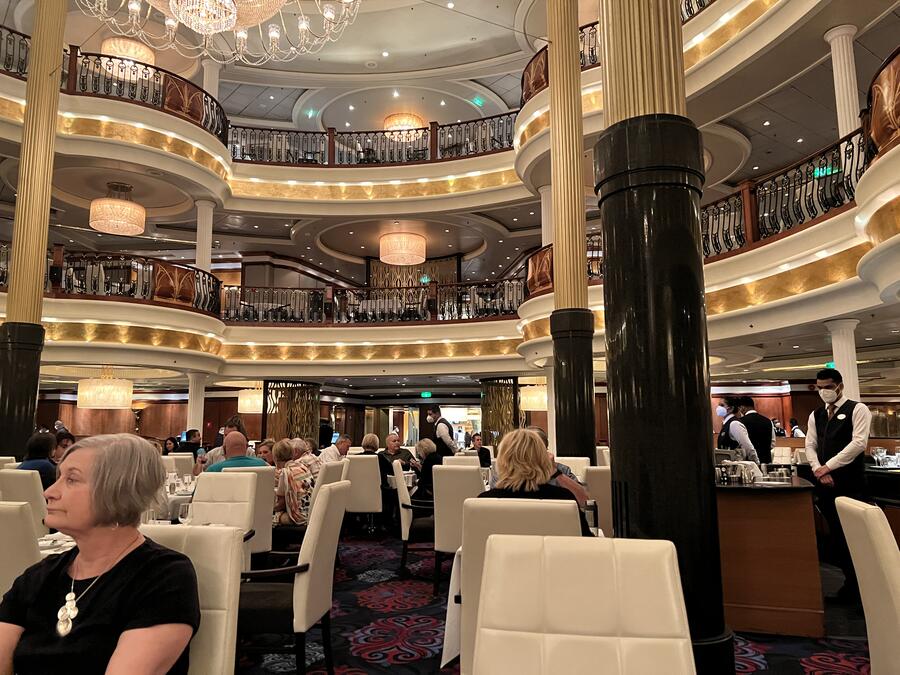 A better dinner experience
For dinner, I headed to the main dining room and sat single a table for two.  I must admit, the experience of dining solo was a little intimidating at first, especially at a formal venue.  But maybe the reason why it wasn't so negative was Robert and Gerald, the two servers for my area.  They were both friendly and efficient so much that I didn't spend too long at dinner.  I started with a mushroom bisque, moved on to polenta with sauteed Mediterranean vegetables and feta, then finally a chocolate hazelnut torte with almonds and whipped cream.
What made this meal great were the flavors of my dishes.  The bisque had just the right balance of saltiness and creaminess, with a great earthy combination of cremini and shiitake mushrooms.  The polenta was prepared like cornbread – cake-like but not mushy – and the vegetable combination wasn't overpowered by any one type.  Olives and feta provided a welcome briny quality to it all.  And of course, I couldn't go wrong a dark chocolate and buttery hazelnut combination 
I could already tell that my dining room dinners and everywhere else were going to be way better than the buffet.
Next up tomorrow: I'll tell you about my shortened but very sweetened day 2.