As you know when I travel, I'm all about the food. It's the reason why I must keep up my intense Peloton workouts and outdoor activities because, as I once said, if I didn't, I wouldn't fit into my clothes.
Being in Paso Robles was extraordinary in this regard. Over the course of three days, our Travel Writer University retreat group indulged in a culinary wonderland, filled with fresh locally sourced ingredients, creative entrees, starters and desserts, and naturally wines, beer and cocktails.
While we enjoyed amazing lunches at two of the wineries I mentioned last week – Barton and Calcareous – all three of the restaurants for dinner epitomized what Paso is aiming for with visitors. That means pairing great foods with equally superb beverages, especially with the wines from the surrounding area, with impeccable service in a fun atmosphere.
Here are those establishments that we visited: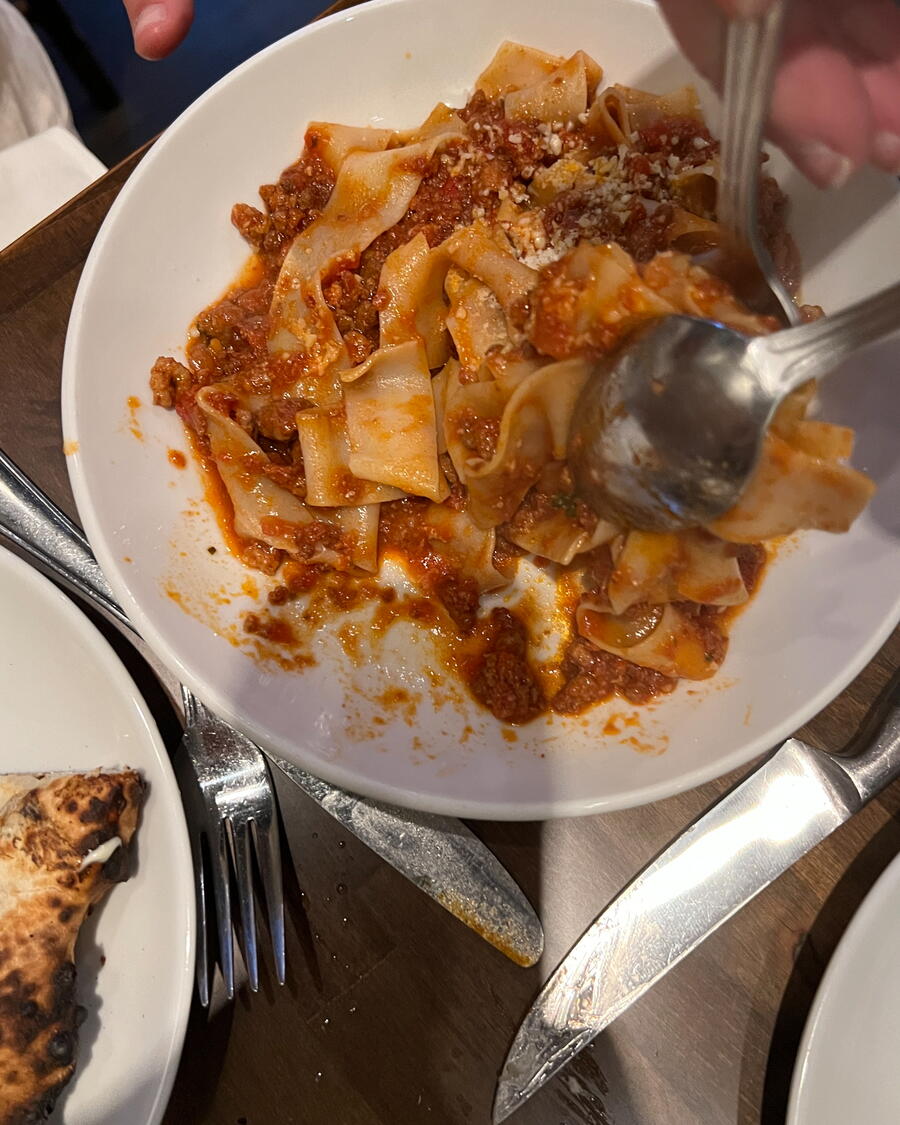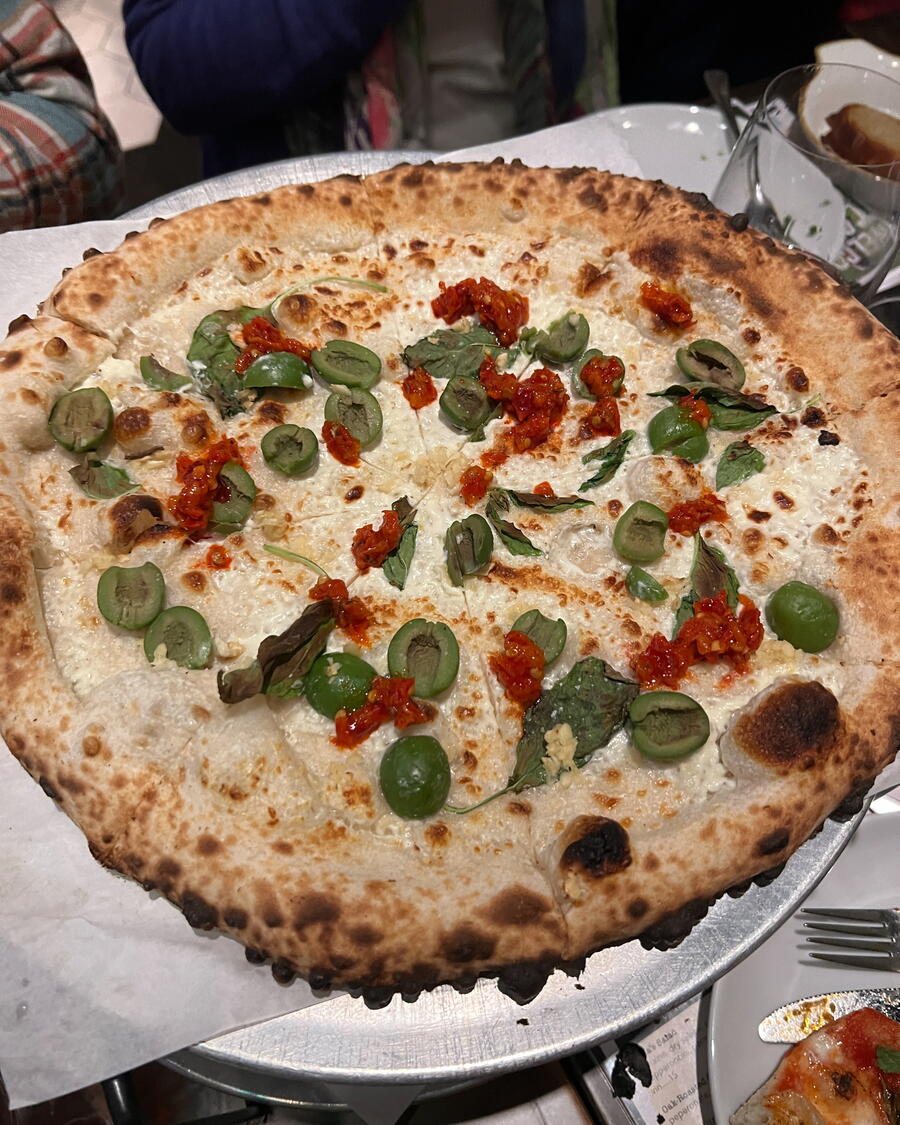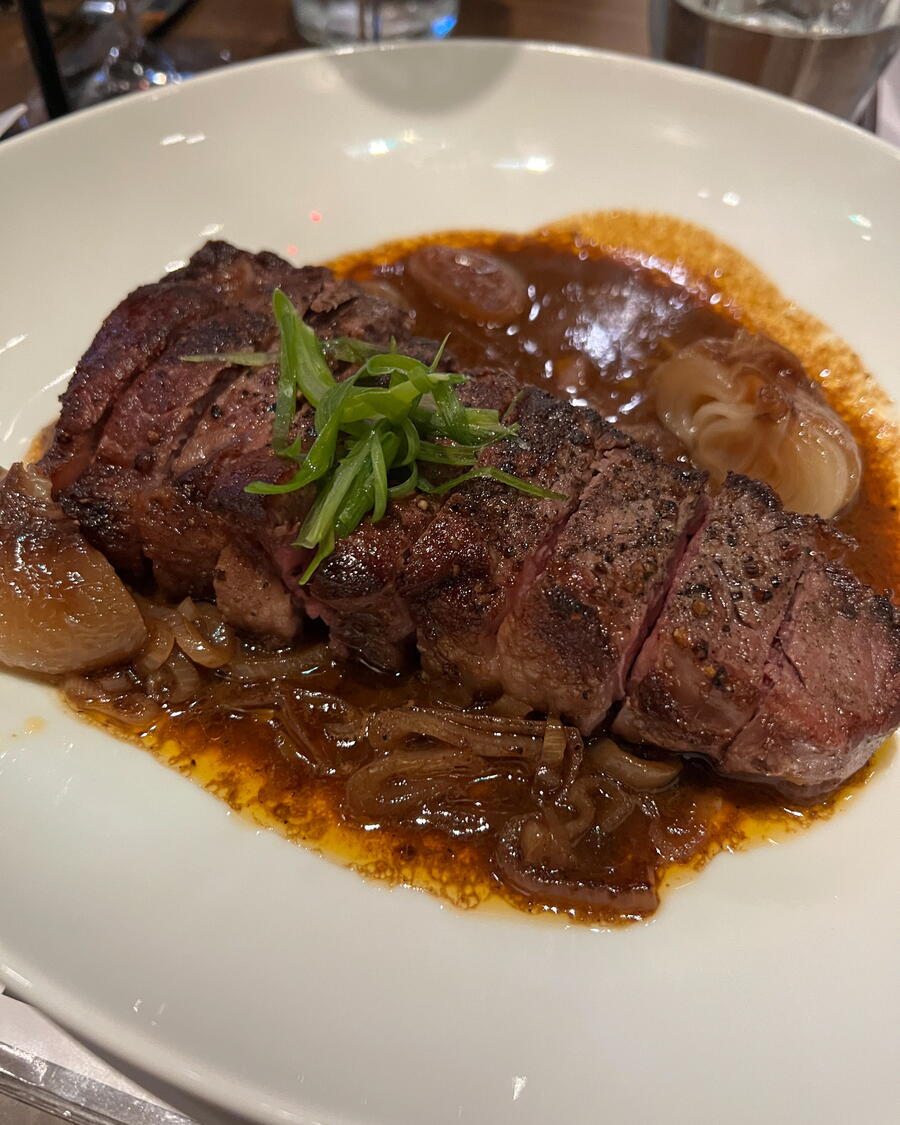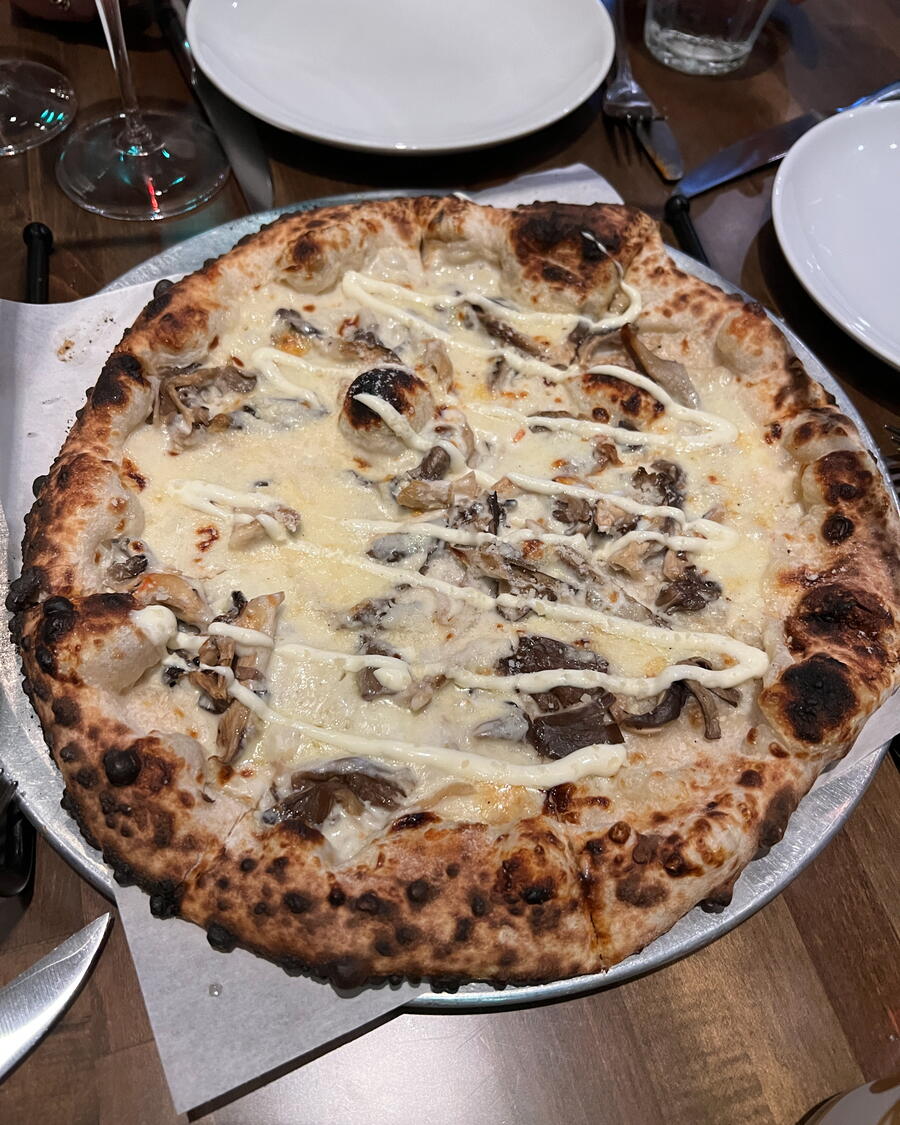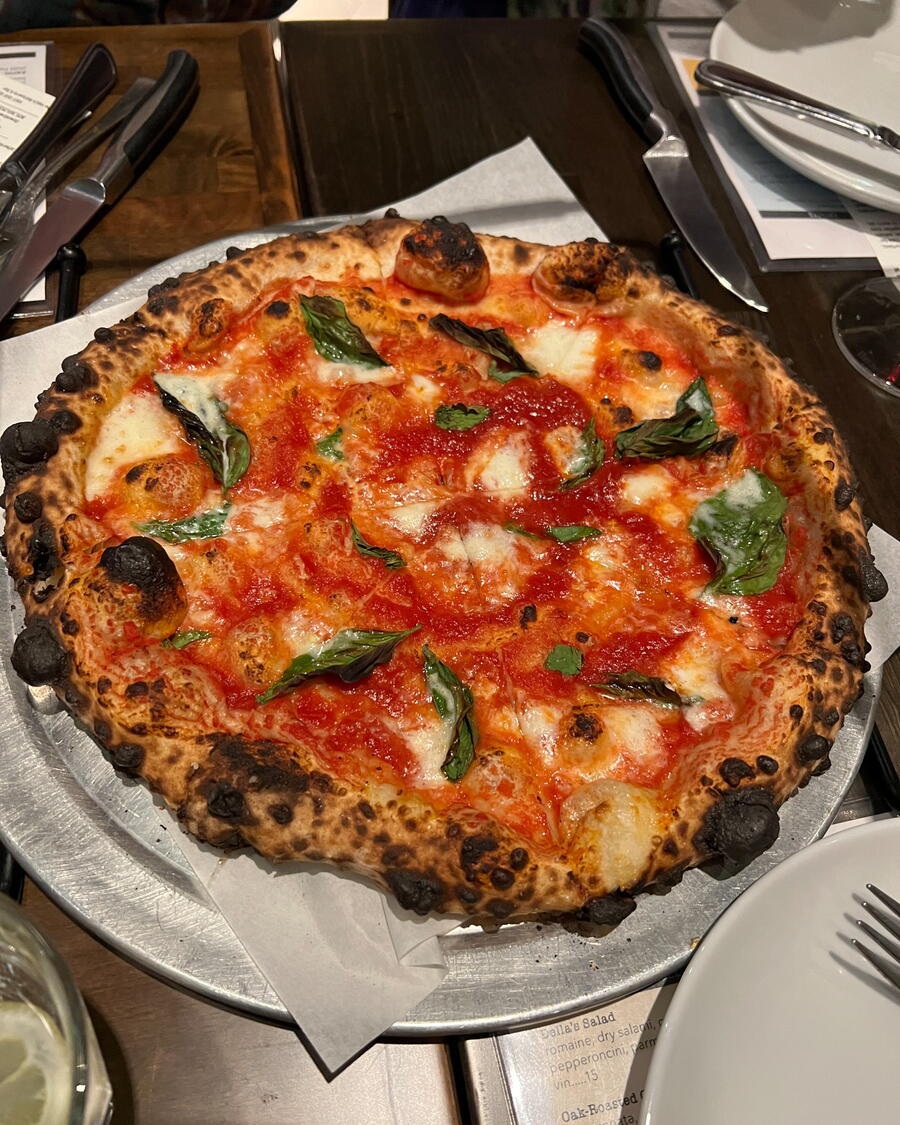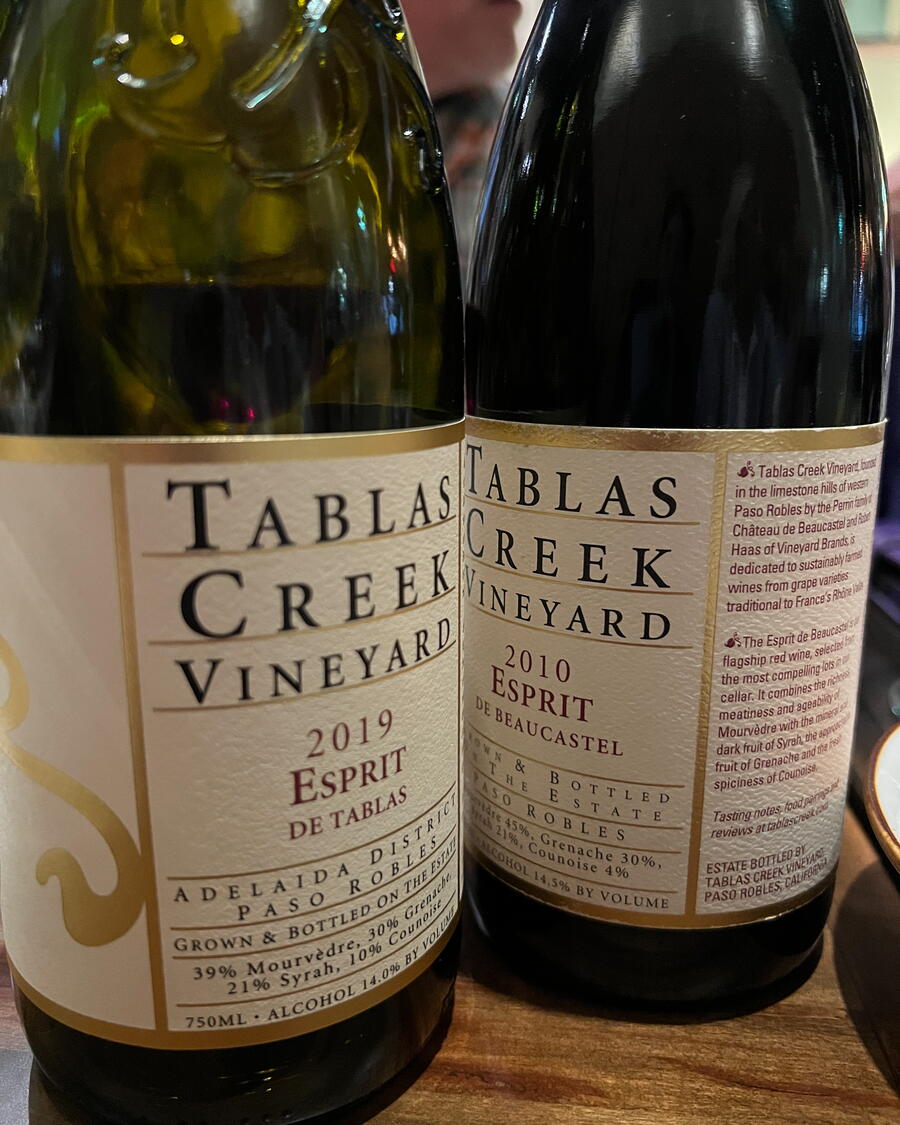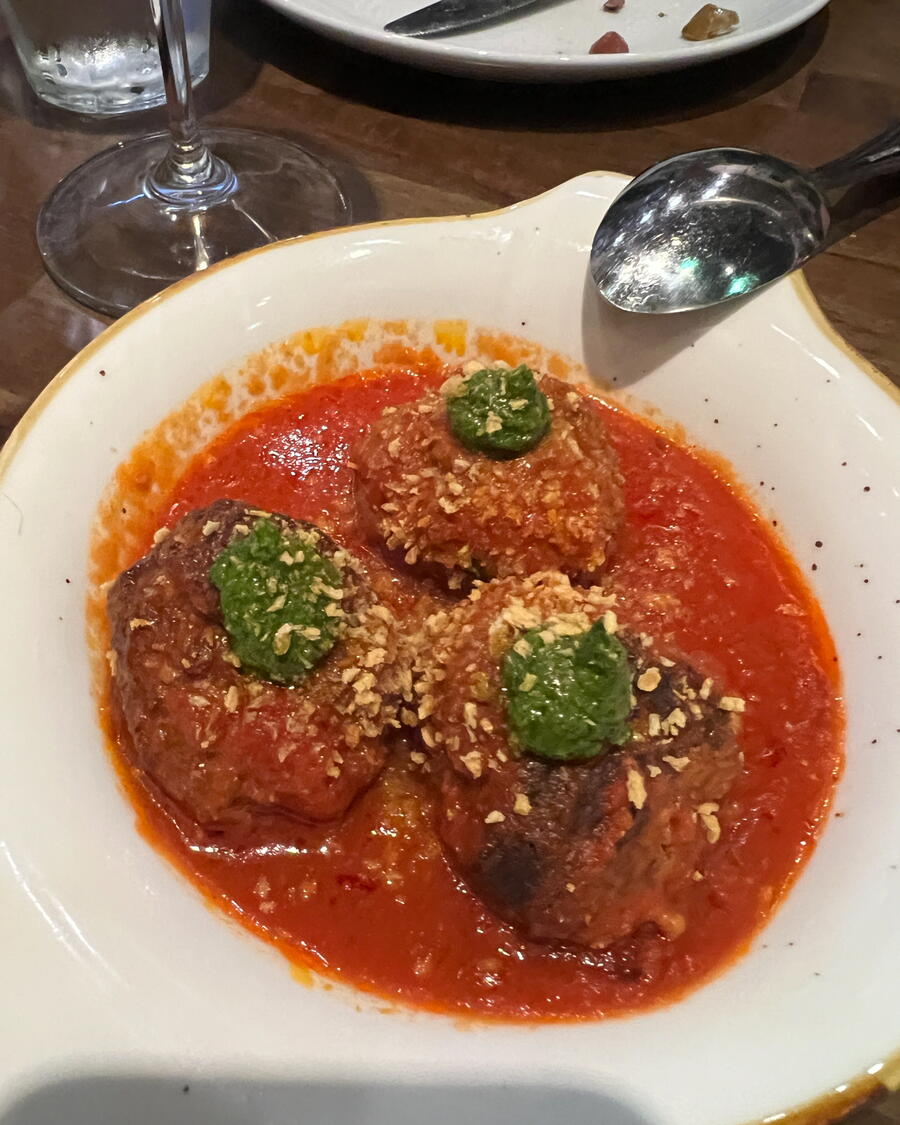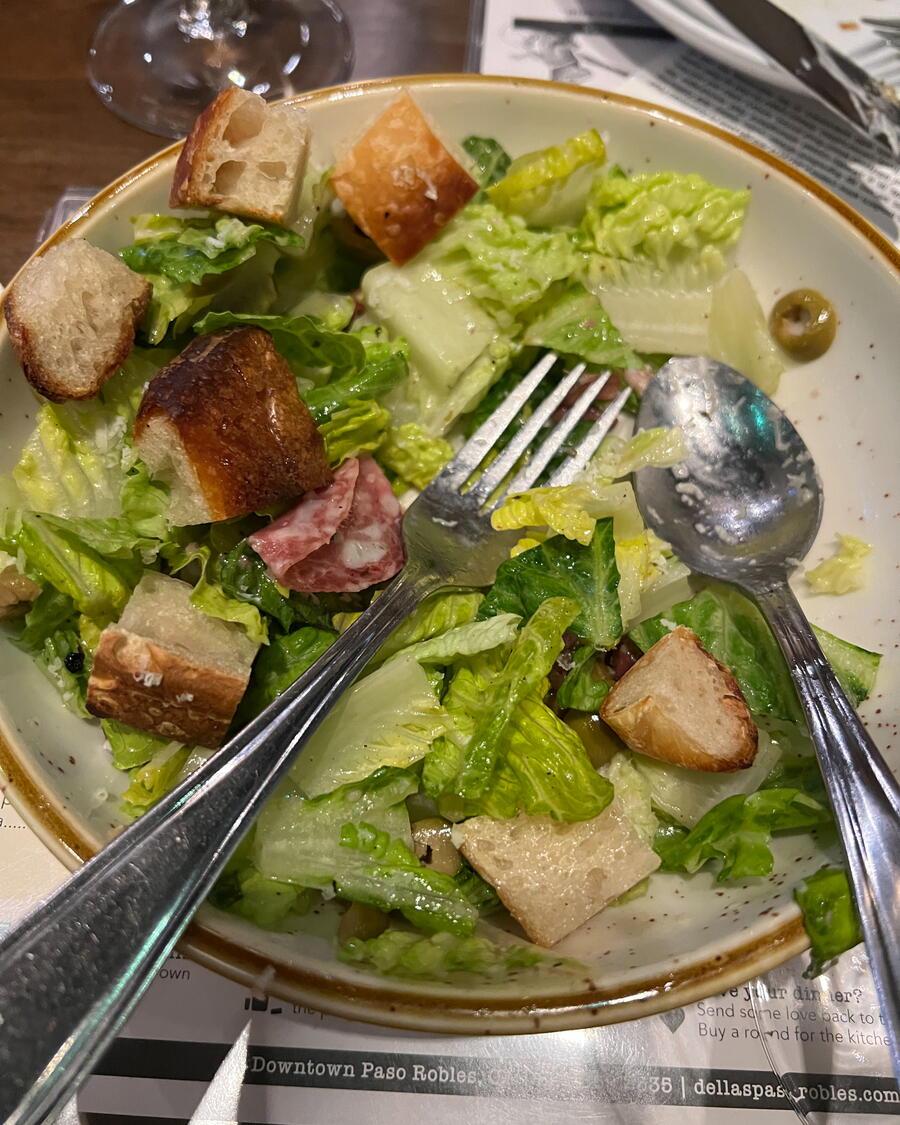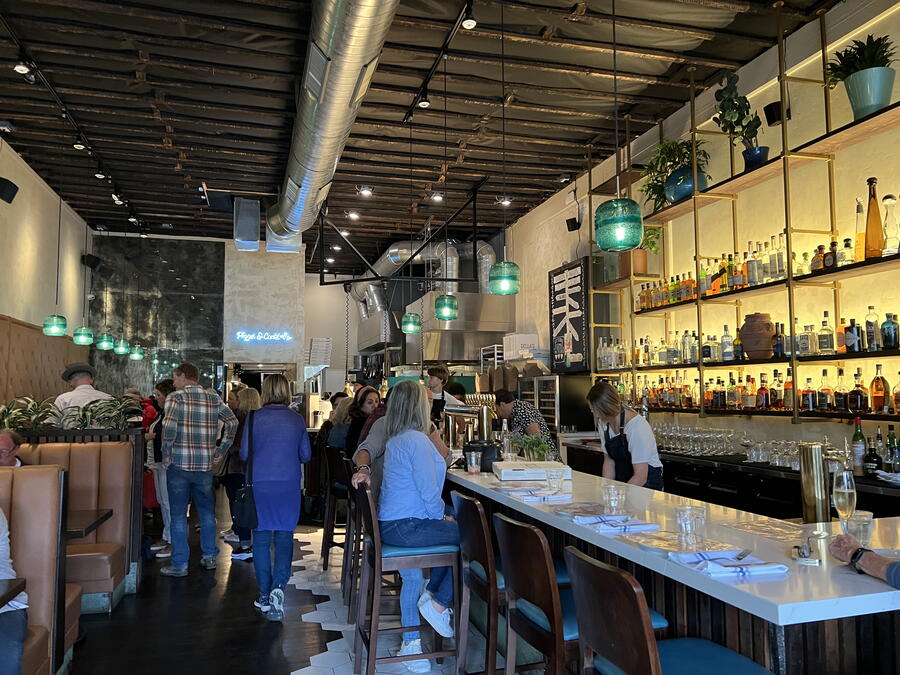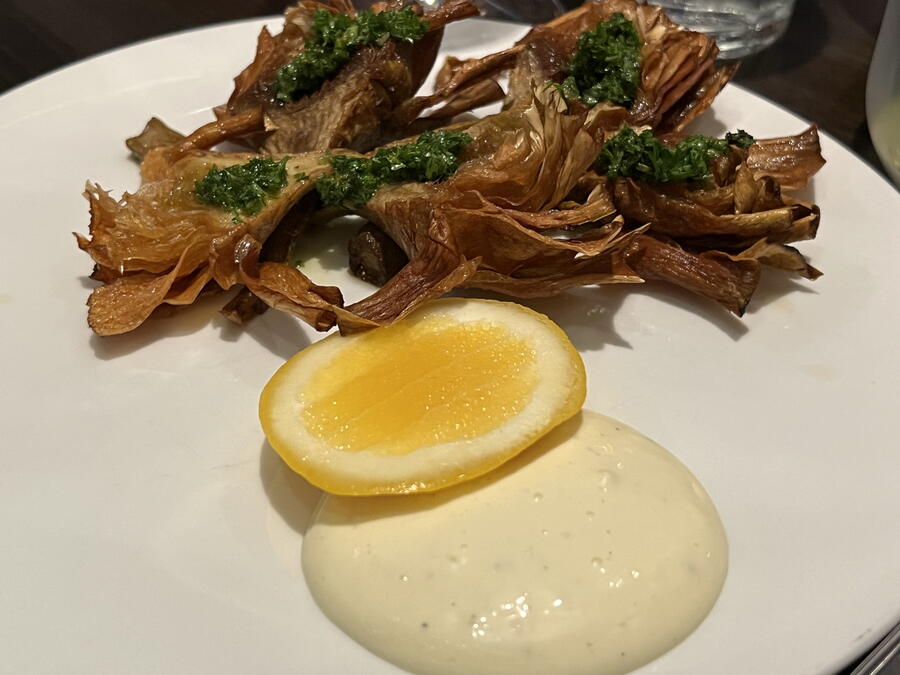 Della's
With the success of their first venture, Hatch Rotisserie & Bar, owners Maggie Cameron and Eric Connolly established a wood-fired pizza restaurant, right next door to their first one. But Della's is also known for their extensive selection of premium liquors resulting in creative cocktails…and of course, local wine.
That's what we enjoyed with our meal, courtesy of Tablas Creek Vineyards, where the general manager and partner Jason Haas joined us for dinner. We started off with a bright and fruity rose, Patelin de Tablas, then moved on to two vintages of the same red blend, Esprit de Tablas, comprised from four different grapes. It was a fascinating comparison, with the 2010 Esprit tasting more mellow and earthier than its 2019 counterpart, which was more acidic.
The extensive selection of dishes was an incredible feast. We began with Della's salad, meatballs in red sauce and pesto, and fried artichokes with Meyer lemon aioli and gremolata.  Four of the eight pizzas on the menu came up next, one of which was interestingly called Day Trip to Denver (intriguing to me, of course). Topped with smoked mushrooms, taleggio and parmigiana cheeses and aioli, it was rich, creamy and hearty. All the other pizzas were equally irresistible, as were the New York strip, pappardelle Bolognese and three different kinds of pie.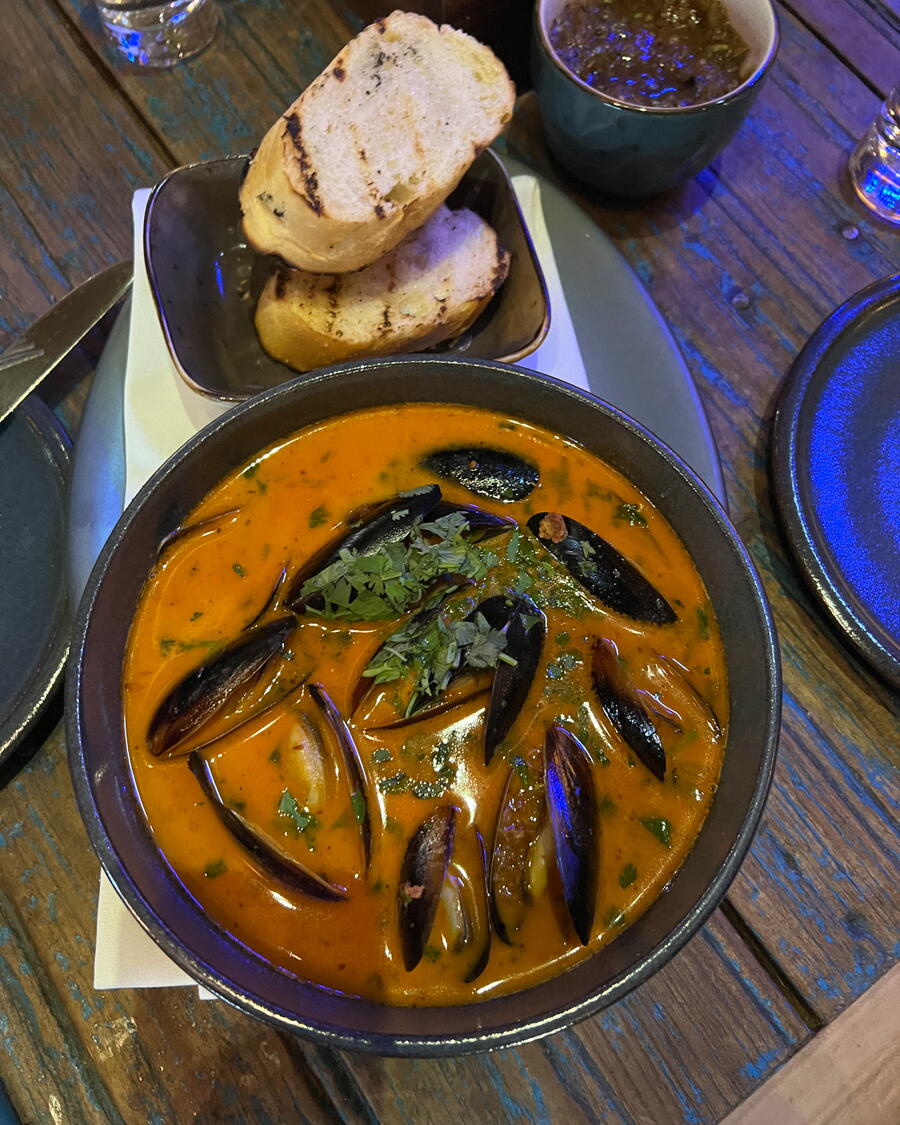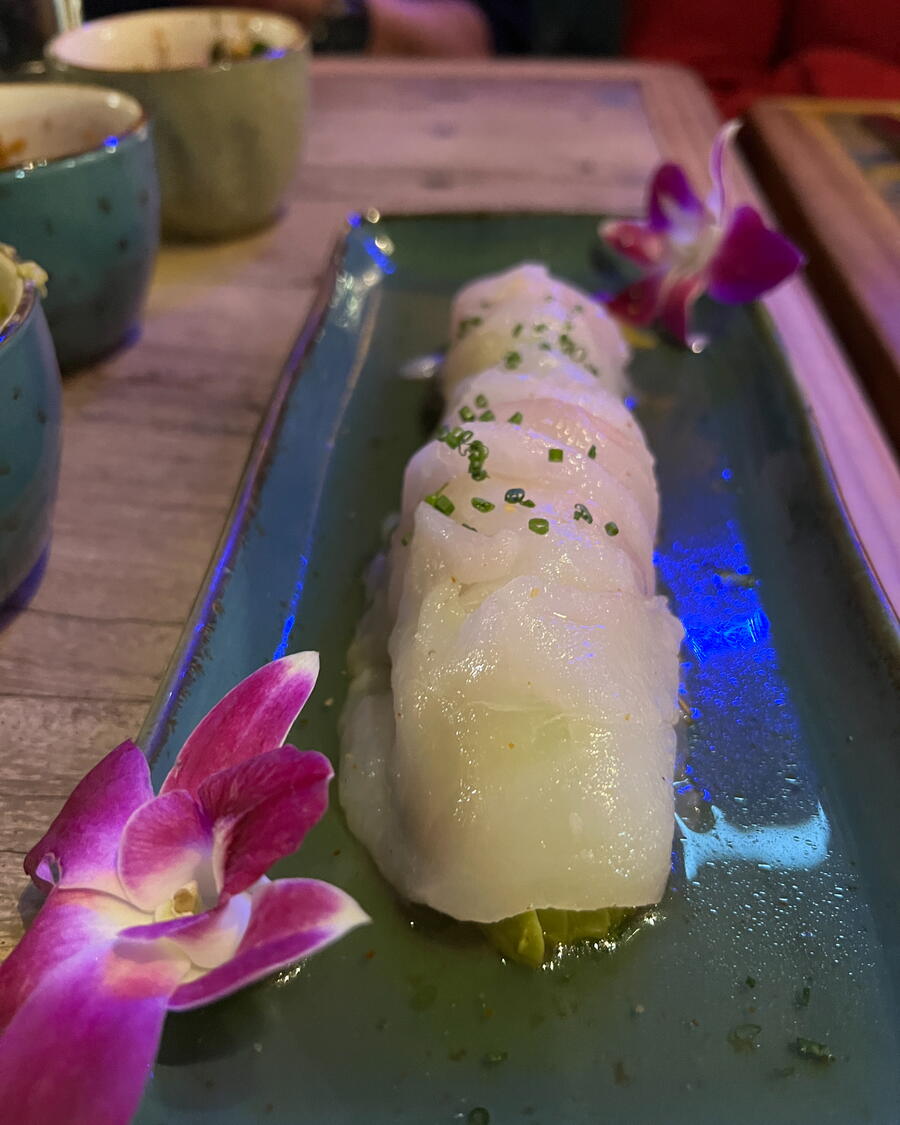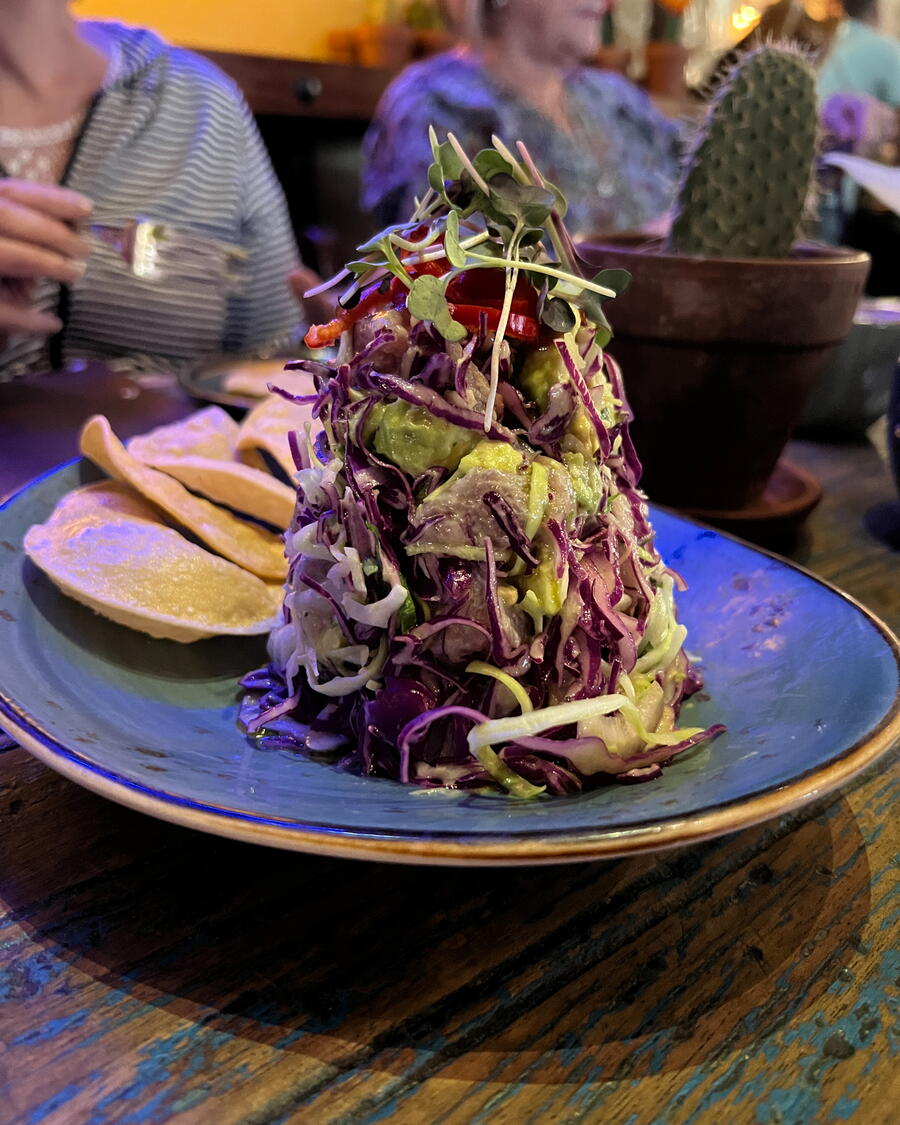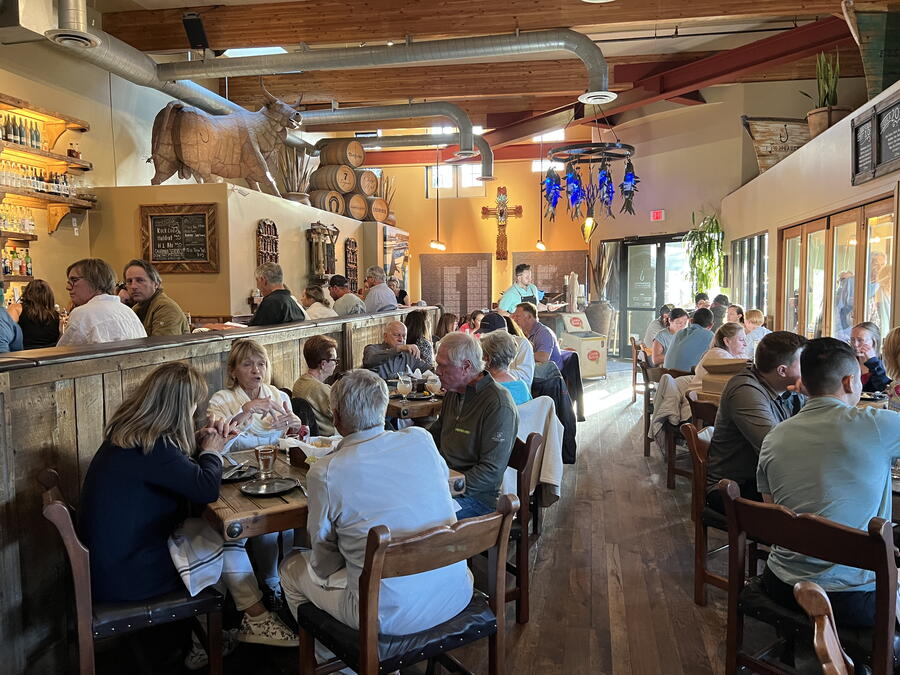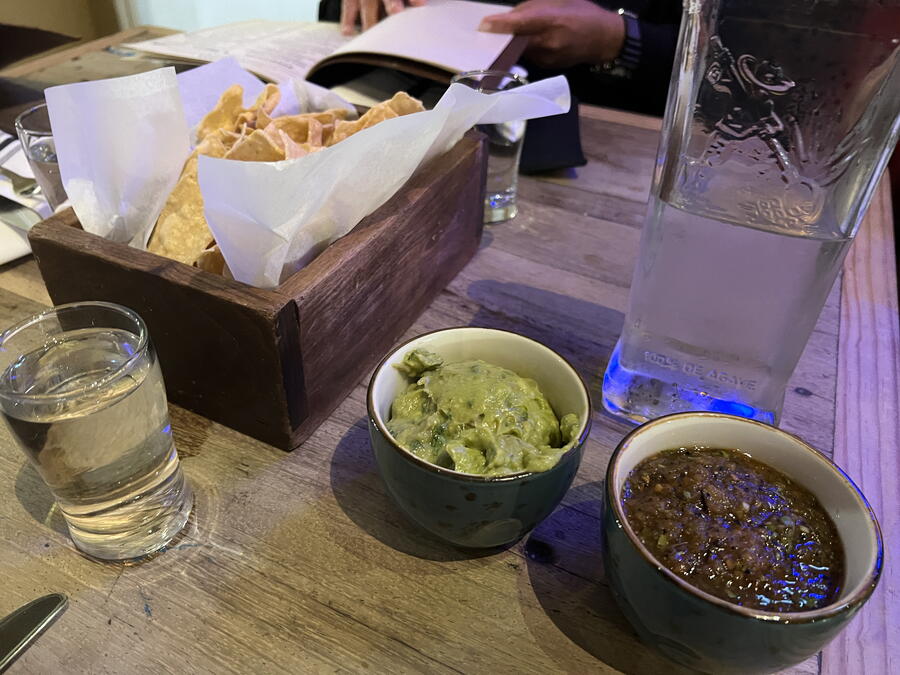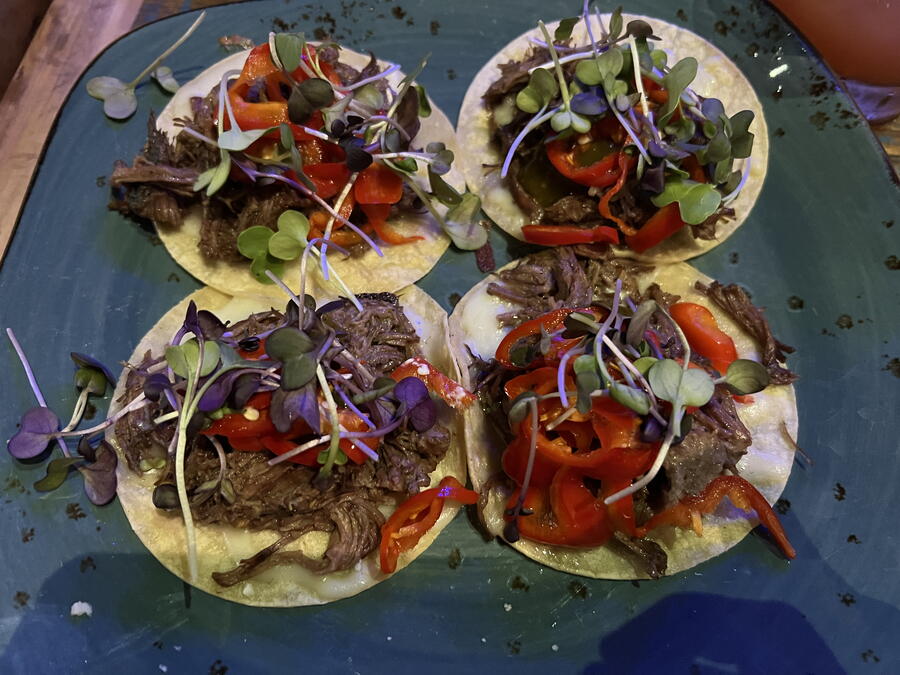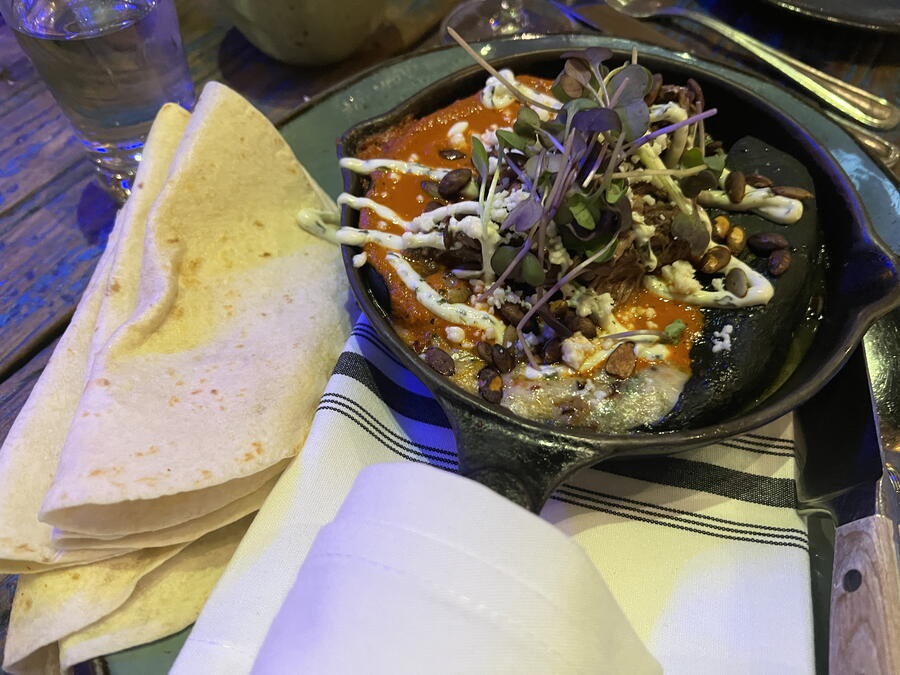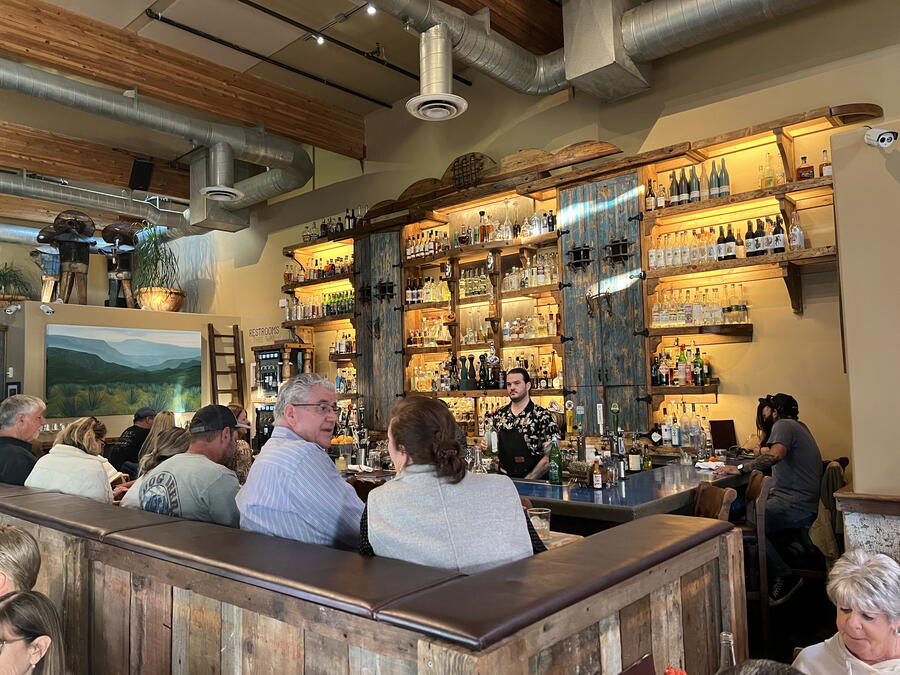 Fish Gaucho
I have plenty of "homemade" Mexican while I'm at home, so I can appreciate a restaurant that elevates that cuisine. Fish Gaucho, in Paso's downtown area, certainly fits into that latter category. It was also an opportunity to try some beverages apart from the local wines. That's easy to do here, as there are at least 100 types of tequila and mezcal, with plenty of tasting flights and craft cocktails.
While we enjoyed pre-ordered aguachile (sashimi halibut, avocado and yuzu chili sauce), ahi crudo (sushi ahi tuna, avocado, cabbage, cilantro, lime vinaigrette and cilantro crema), mejillones con chorizo (mussels and chorizo in a white wine-chipotle cream sauce) and chips with a salsa trio, we could order our own entrees.  Even with sharing a chile relleno, carnitas and short rib tacos – all with just the right amount of heat, saltiness, tang and sweetness – we struggled to finish everything, and I took food back to the hotel for lunch before I left.
Since this was a Mexican restaurant, I couldn't pass up having a margarita, my favorite drink. I chose Smoke, Fire, Blood, which mixed mezcal, charred jalapeno, blood orange and lime juices and rimmed with chile salt. All I will say is it's apt in the name, and the combination of citrus, spice and smokiness was on point.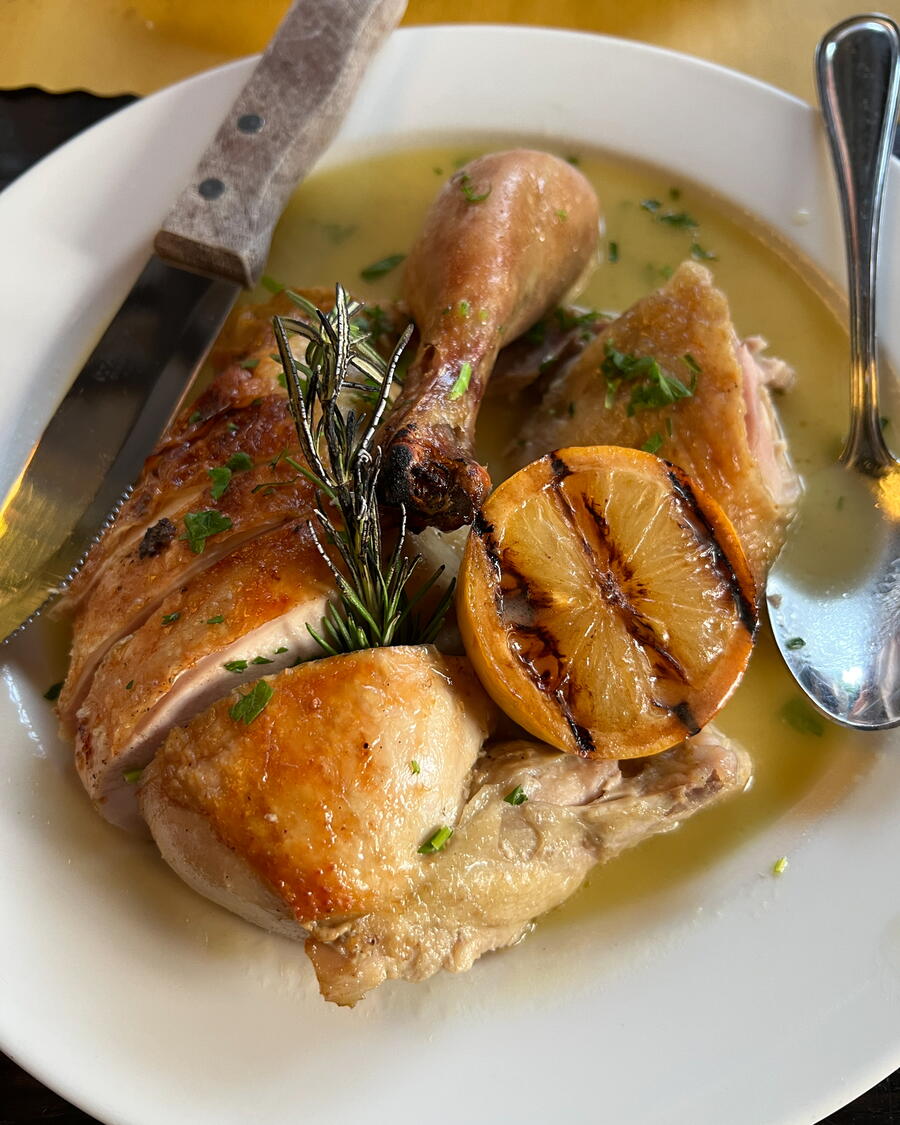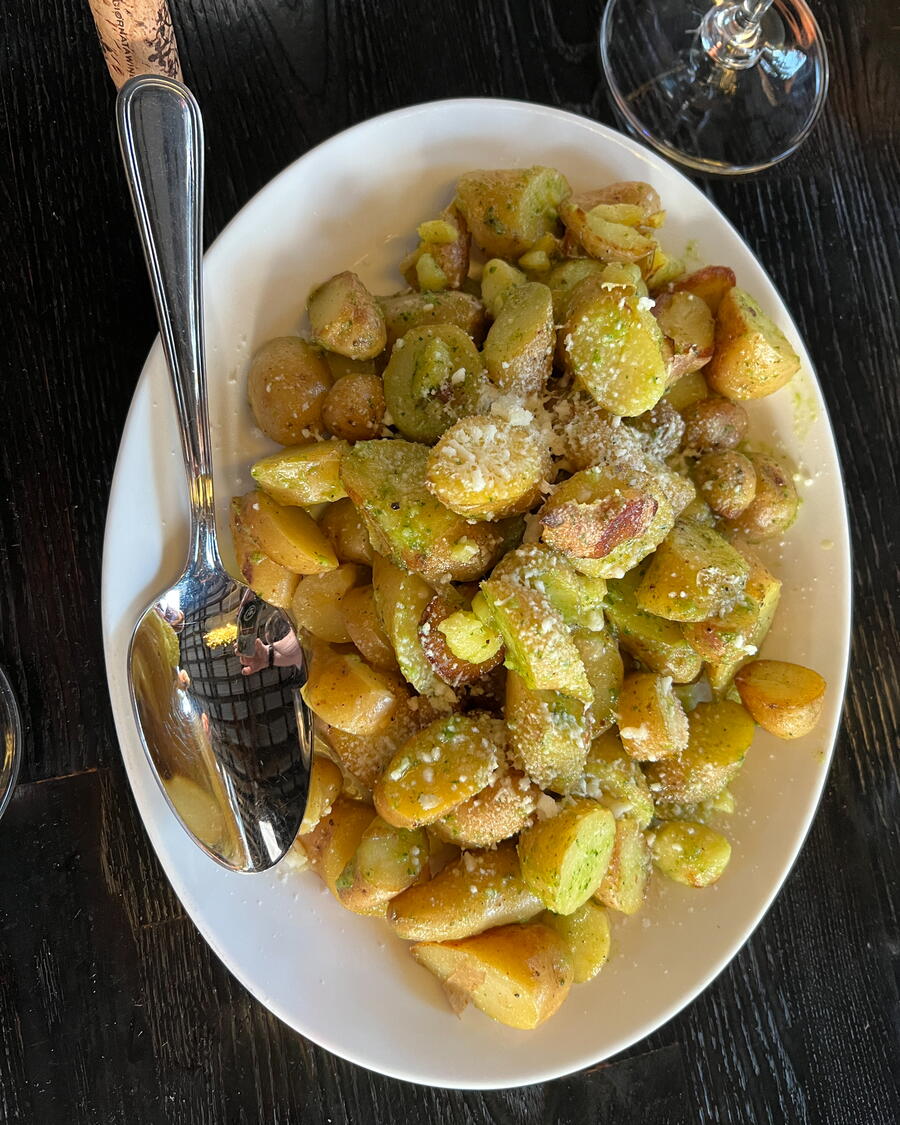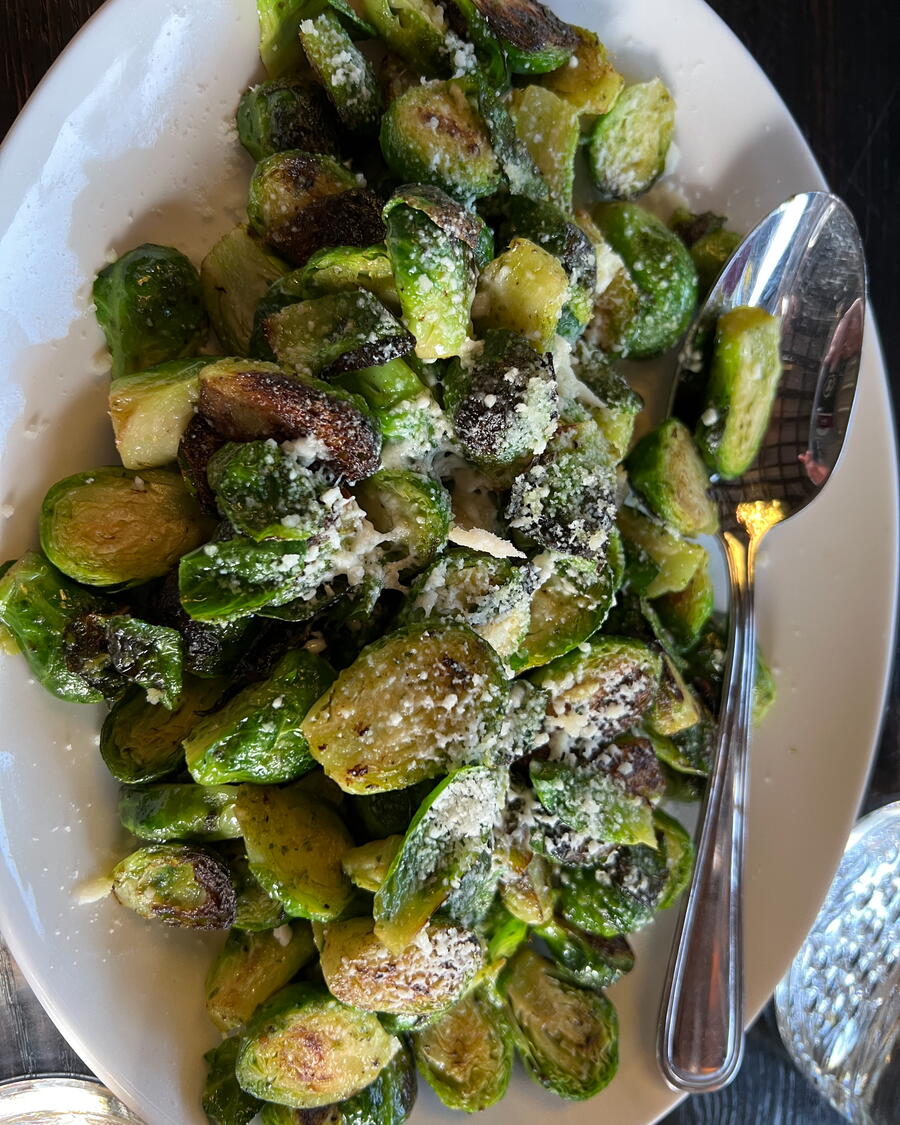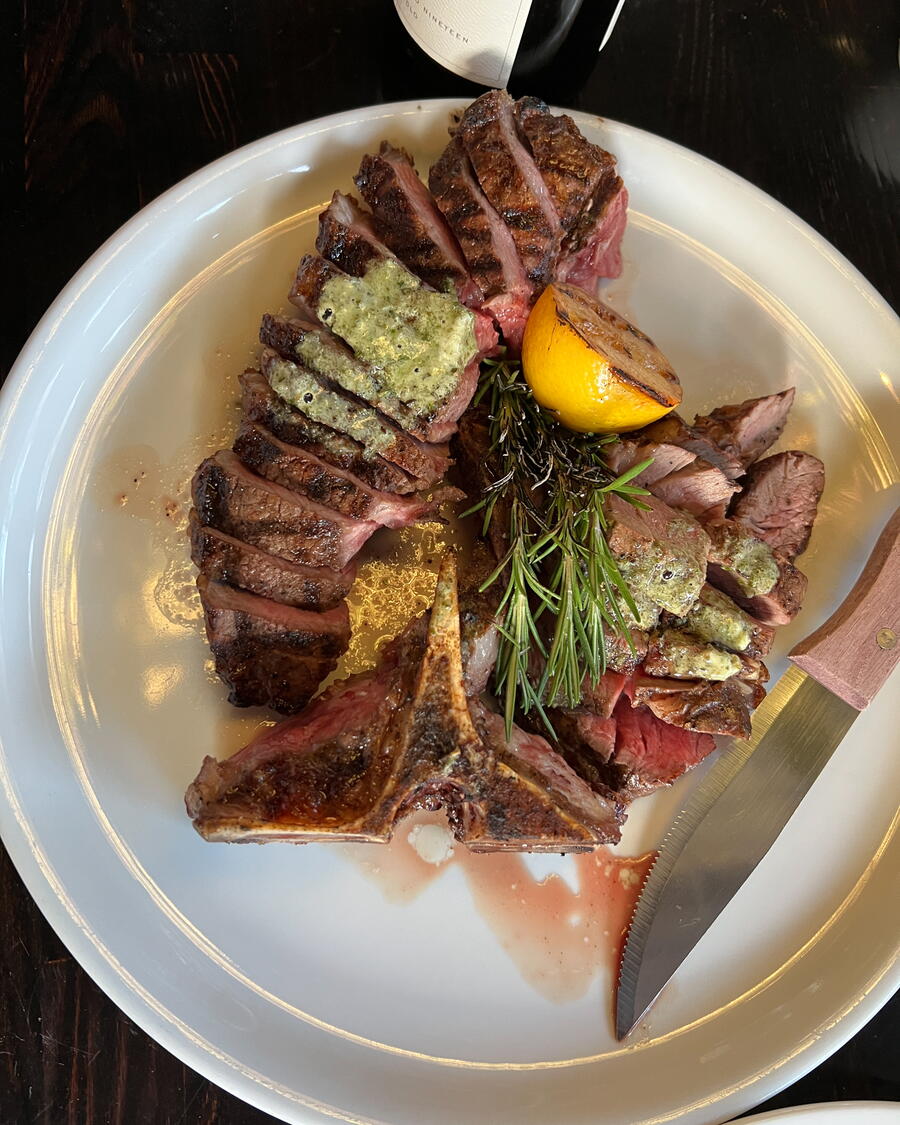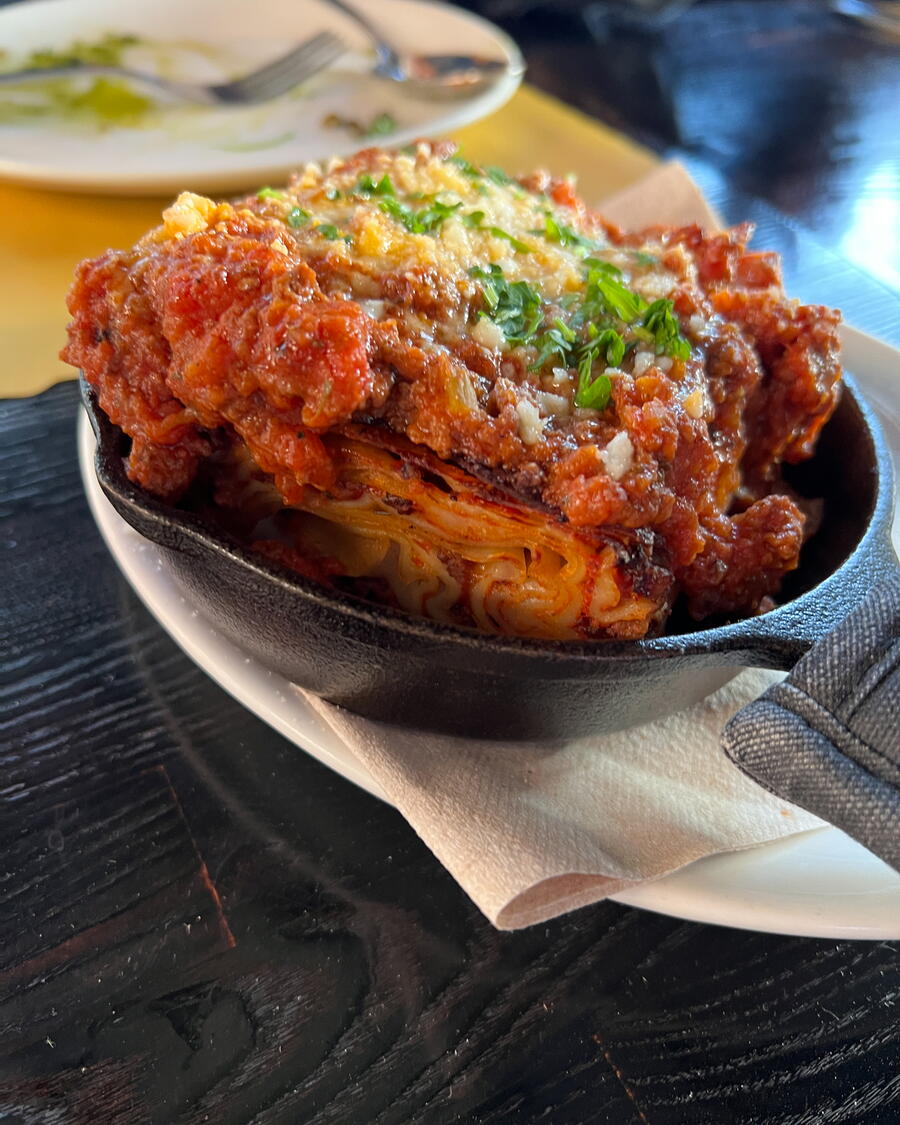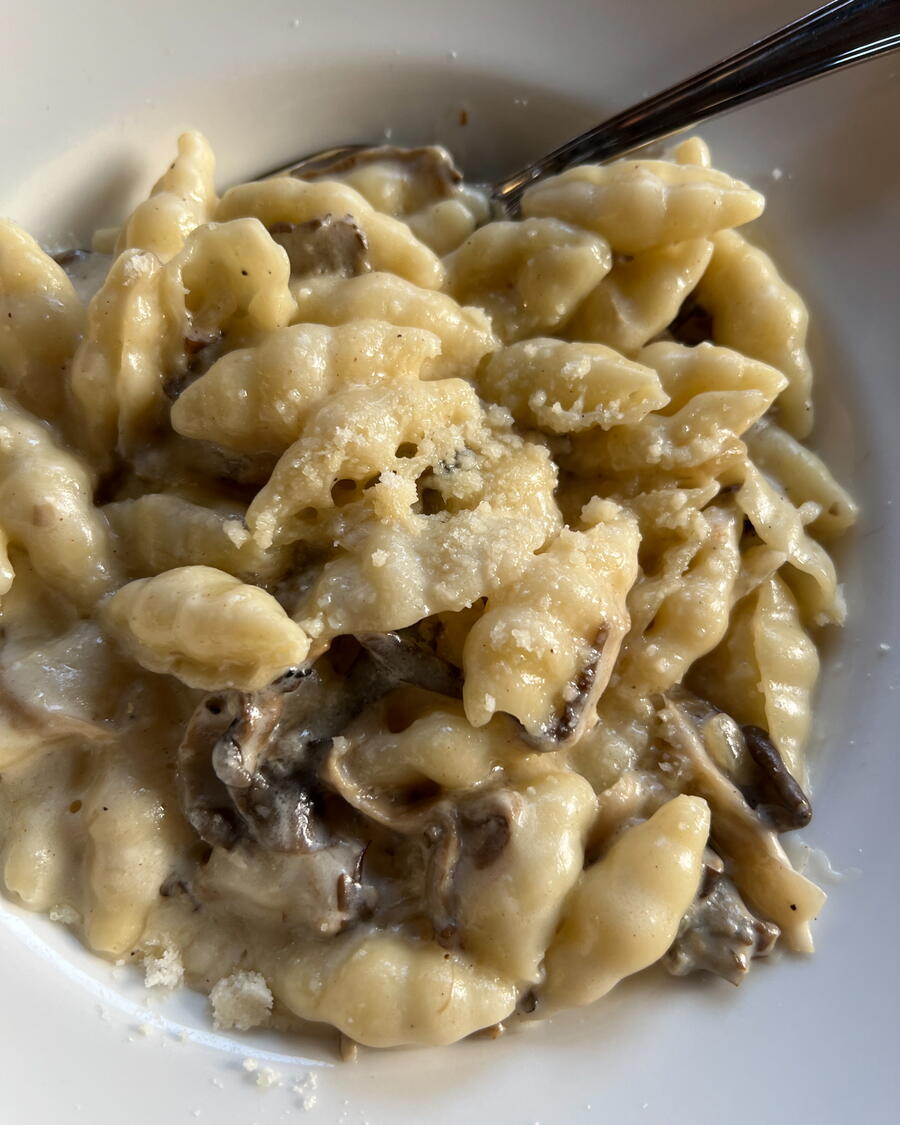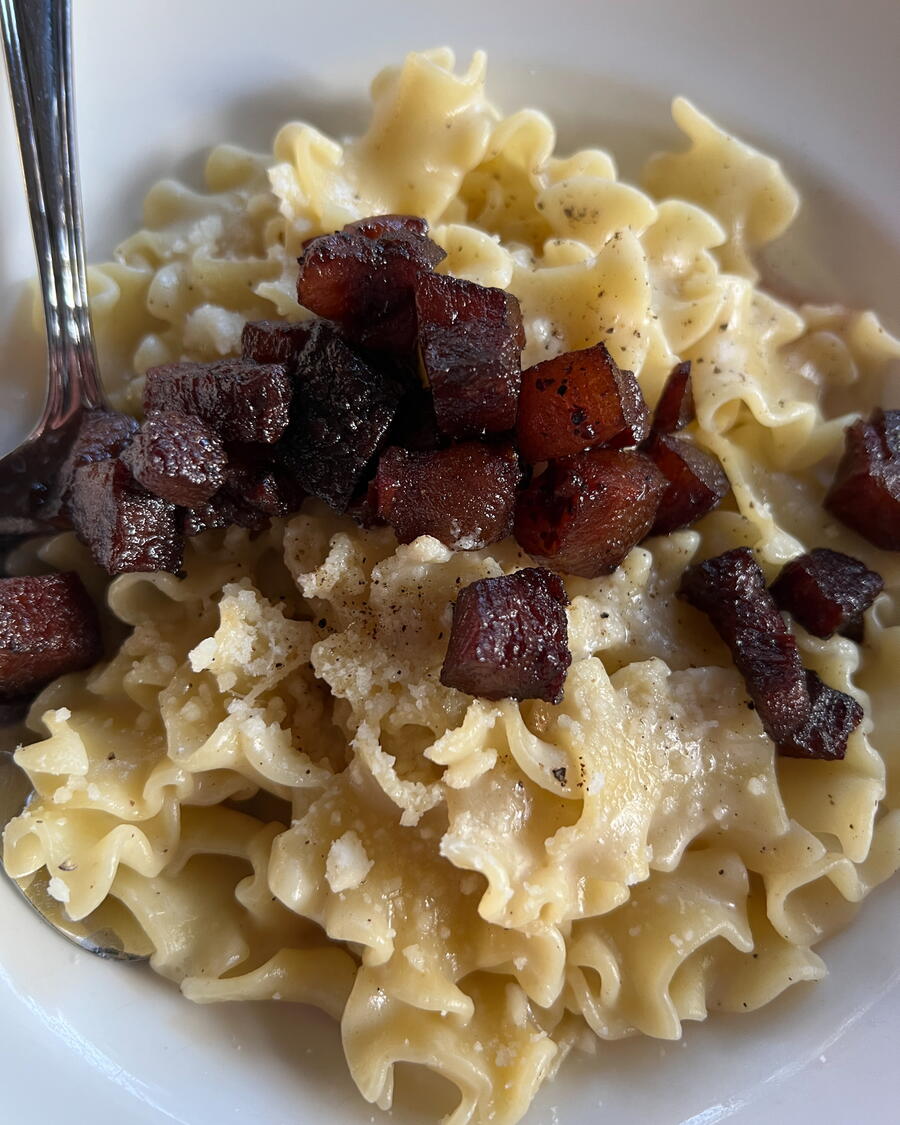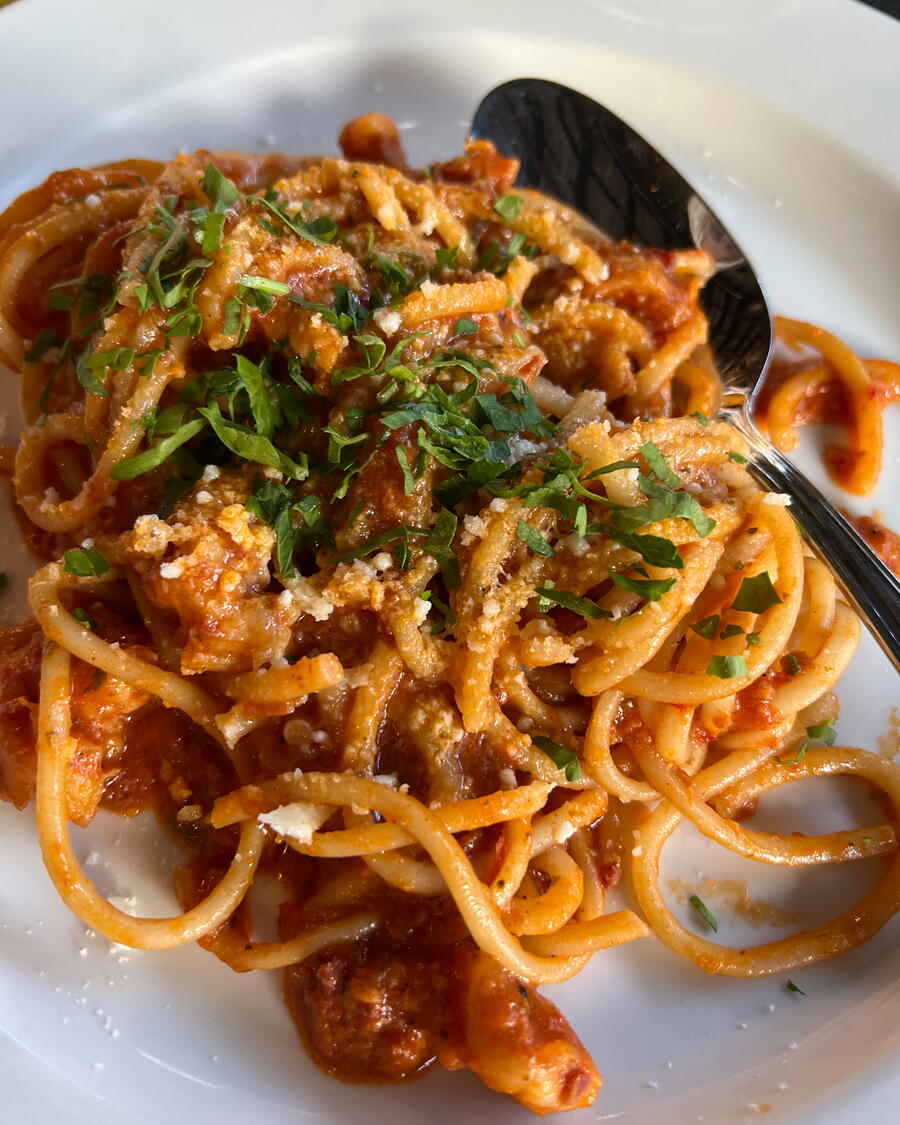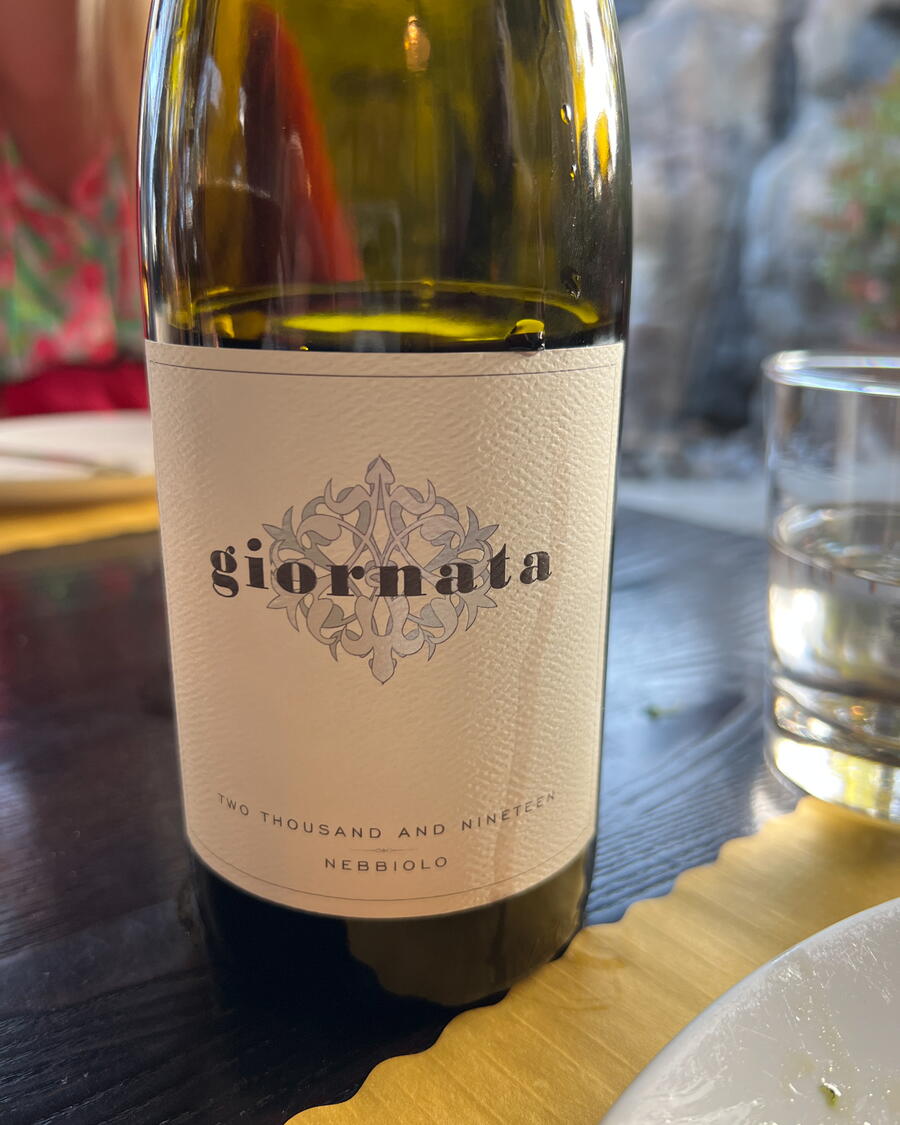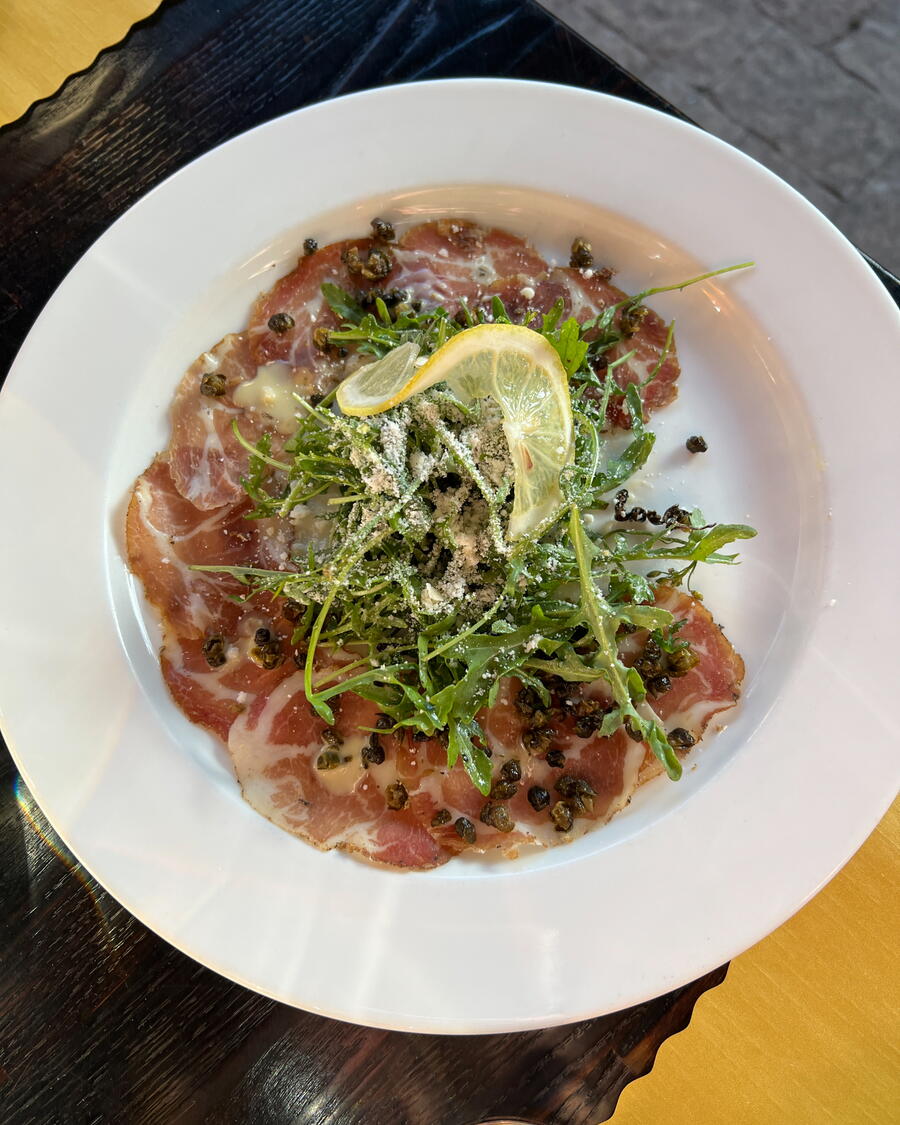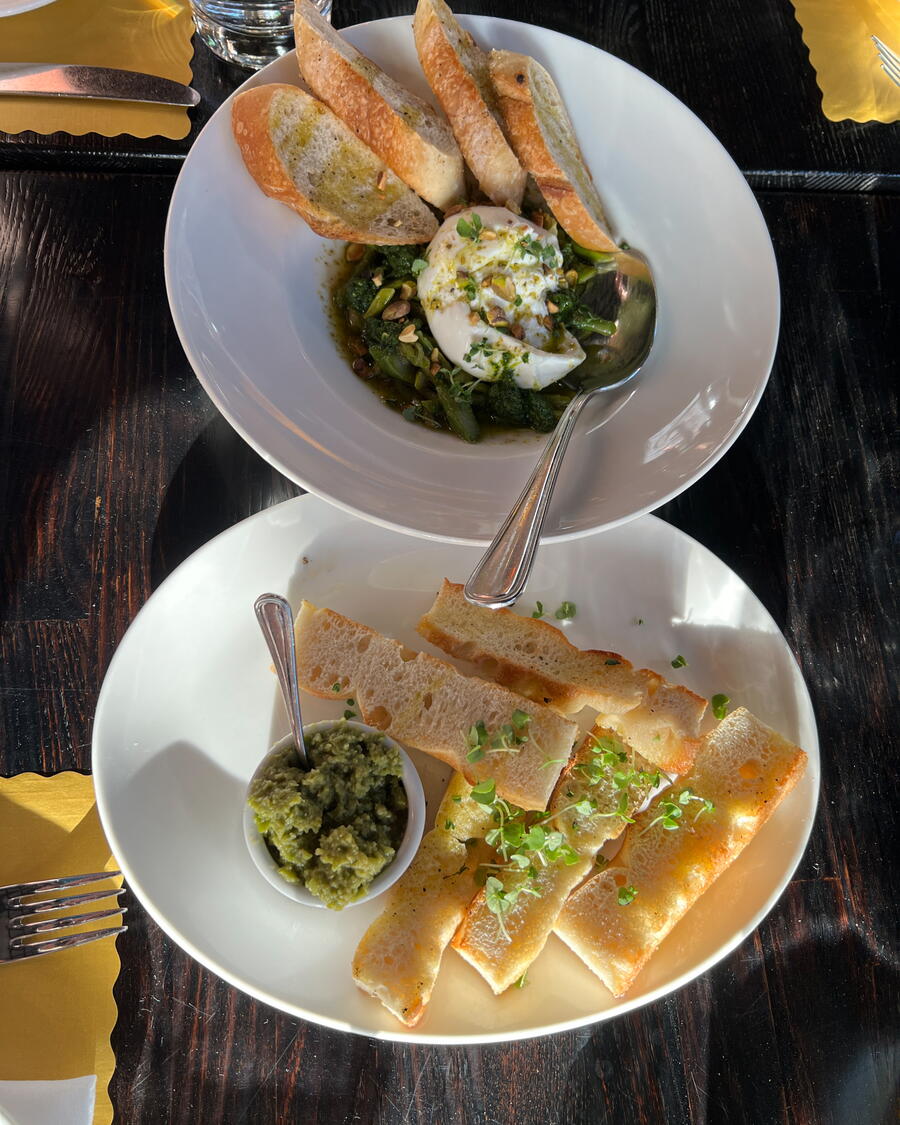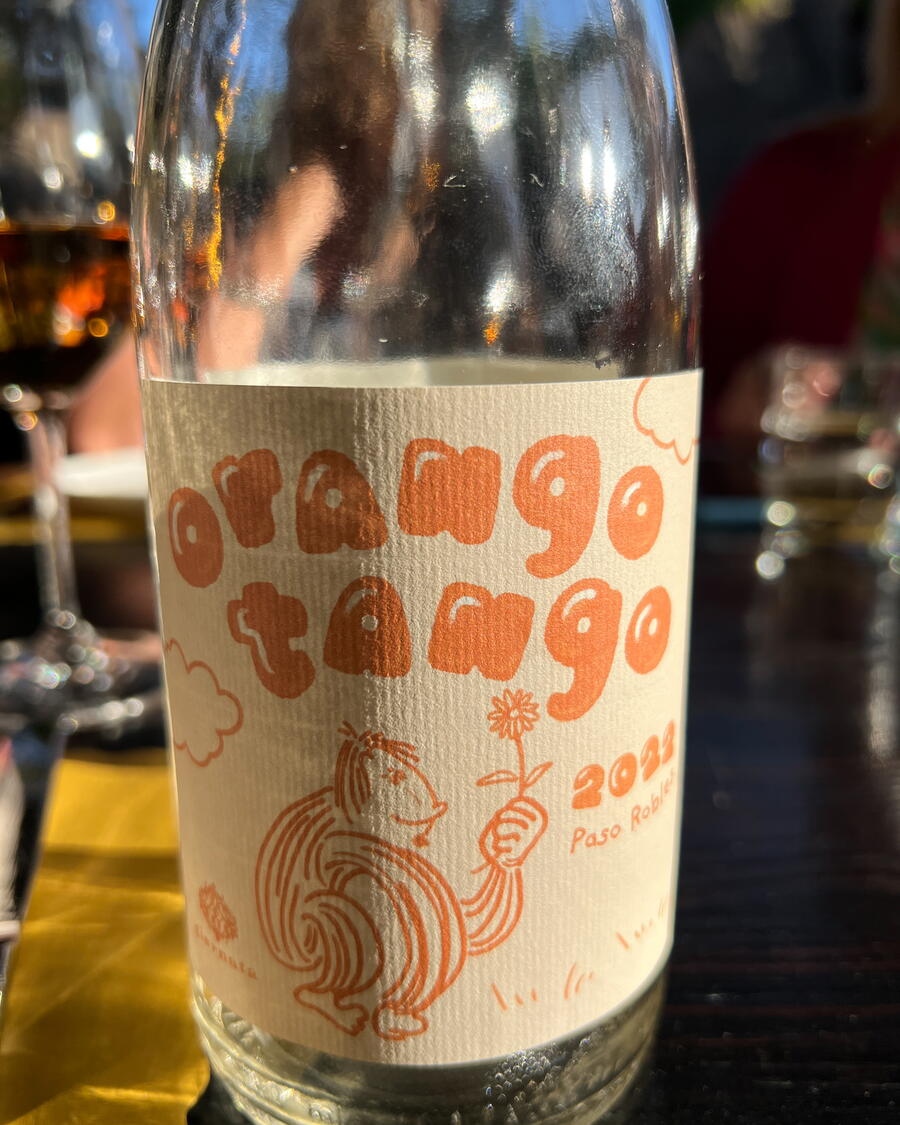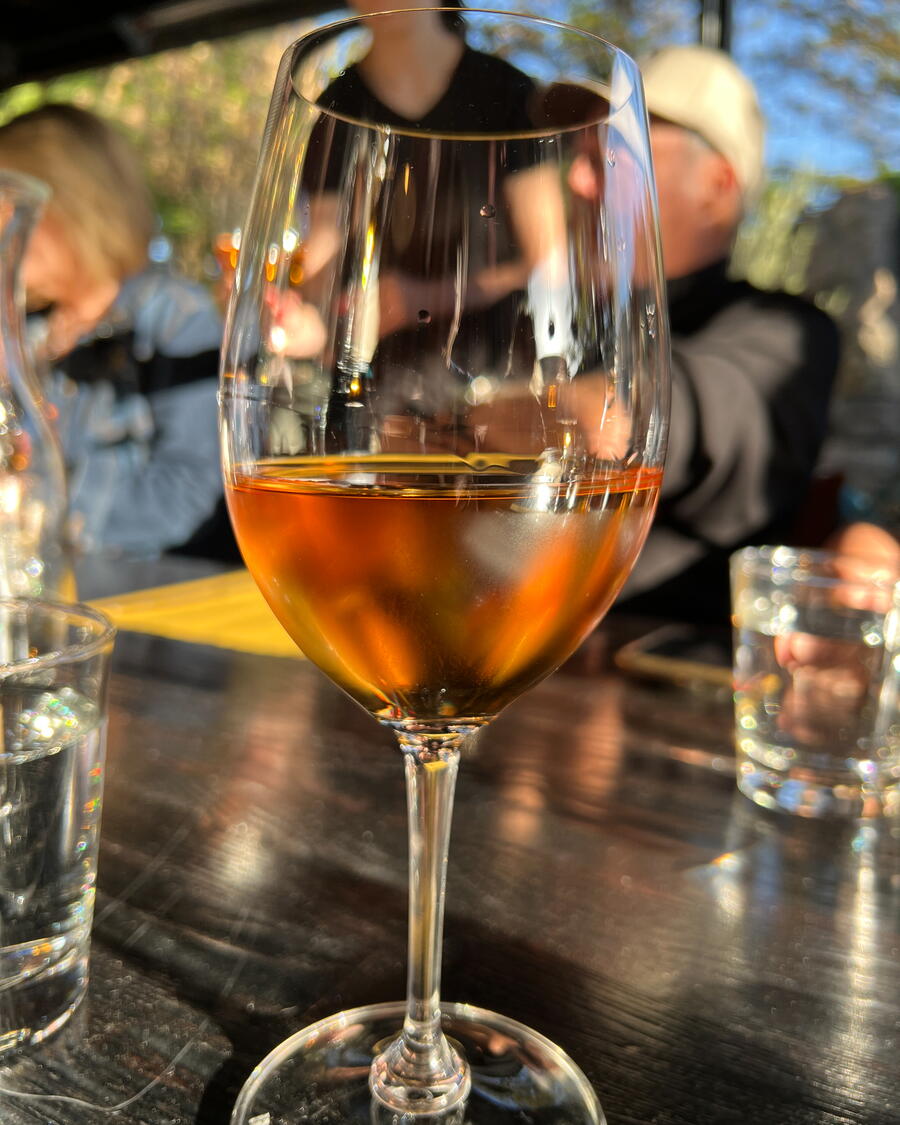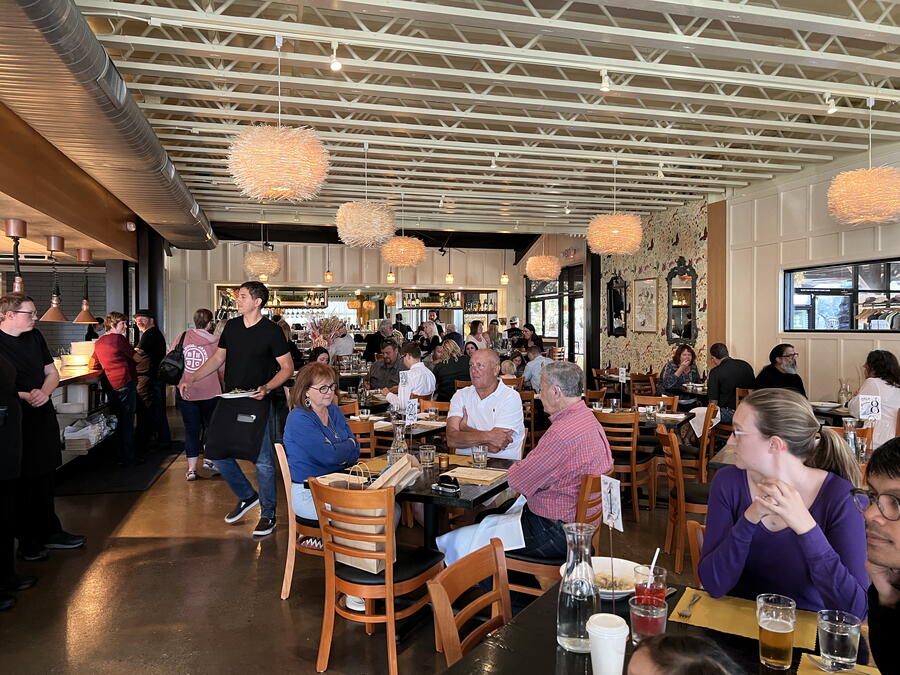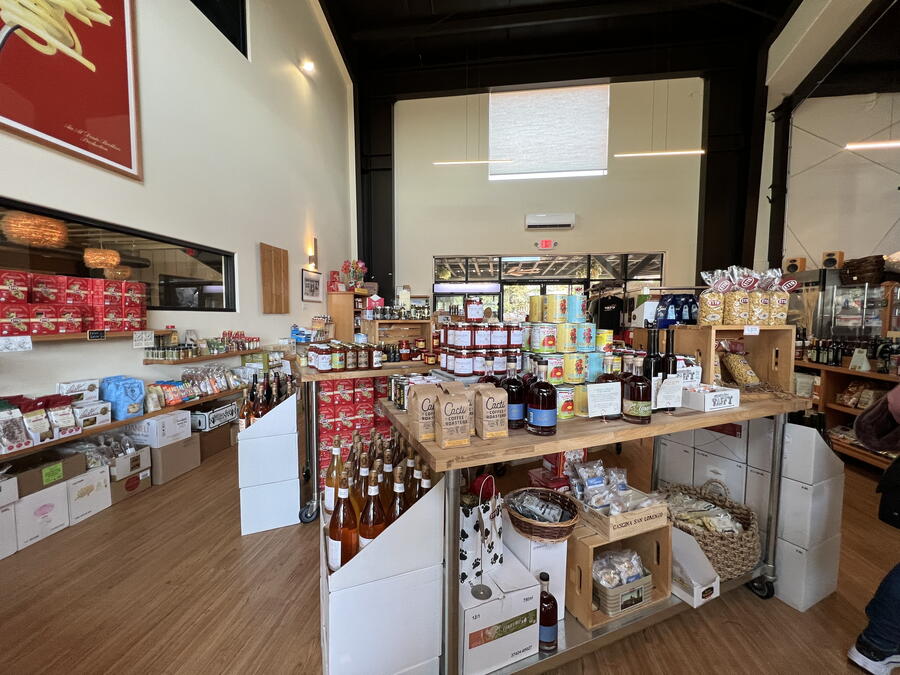 Etto Pastifico
Located in the revitalized Tin City artisan area of Paso, this Italian restaurant has its own shop with pasta-making facilities. That means every pasta that's served and sold here is made fresh on premises. Even the name of the business comes from how a portion of this favorite food is measured in Italy (an etto is about a quarter of a pound). Owners Brian and Steph Terrizi opened Etto with the intent to showcase more than a dozen local suppliers to create their culinary masterpieces.
With our meal on the sunny patio, we tasted wines created by the Terrizis along with our dishes. The very first was an unusual Orange Tango, which was essentially a white wine fermented with their skins, giving the wine a light amber color and slightly acidic, fruity flavor. We enjoyed a creamy burrata bathed in a pesto served with bread, focaccia with a briny olive tapenade and capocollo, a cured pork with a tangy lemon, arugula and caper garnish. 
Then came the pasta and "secondi" dishes, with fruit-forward medium Nebbiolo and a more full-bodied and earthy Aglianico. Of the seven different dishes, I most enjoyed the reginette alla gricia (smoky and salty with pecorino romano, pepper and guanciale), conchiglie with mushroom (simple but creamy with a butter and parmesan white sauce) and lasagne. Being so stuffed, I was barely able to taste the Bistecca alla Fiorentina (a t-bone with rosemary, thyme and lemon) and roasted chicken (similarly seasoned as the steak, but with a hint of garlic).
Next week: my last Paso Robles activity, Sensorio.