Being from Northern California and living in Southern California, as I did for 10 years, I spent a good share of my time driving on US 101. Just about halfway between my family in Watsonville and where I lived in LA was Paso Robles. For all that time, it was nothing more to me than a place to drive through, maybe sometimes fill up my car or get a quick lunch.
Time has truly changed this Central Coast area town. In the past 25 years or so, it's now the third largest wine-growing area in the state, after Napa and Sonoma. And there was another pleasant discovery that I made about Paso – you don't have the snooty attitude that those other more famous places have, and you will very likely meet and talk with the winemakers at the wineries, not just a staffer who's pouring samples.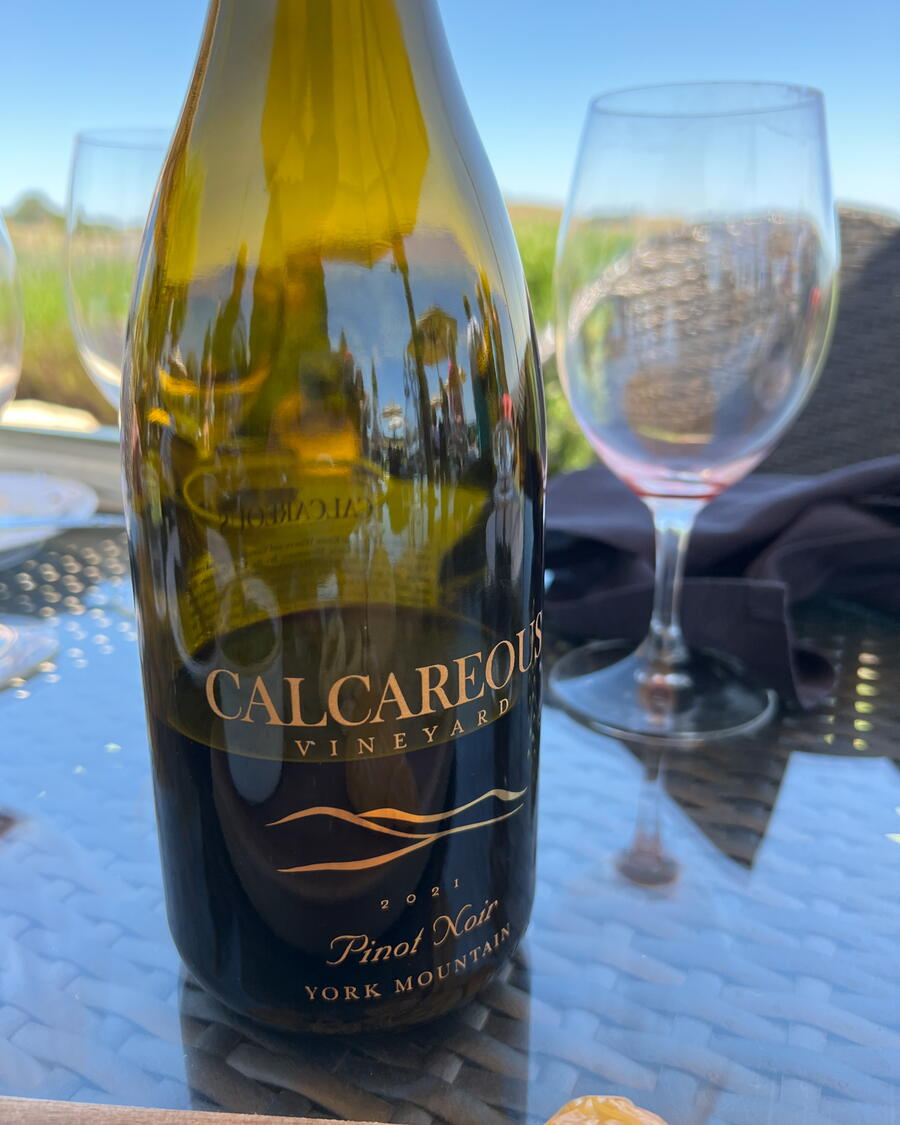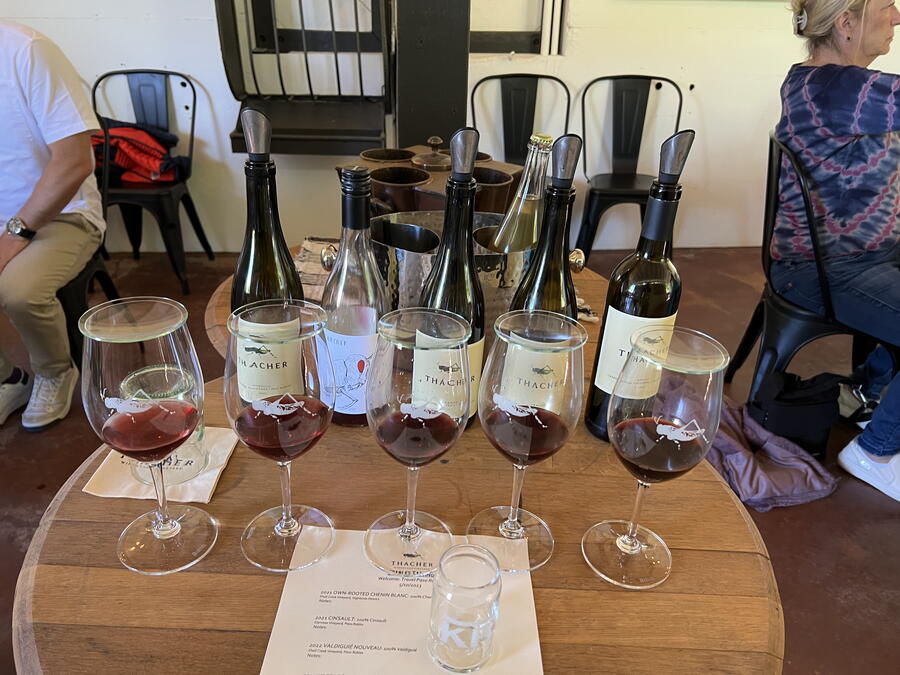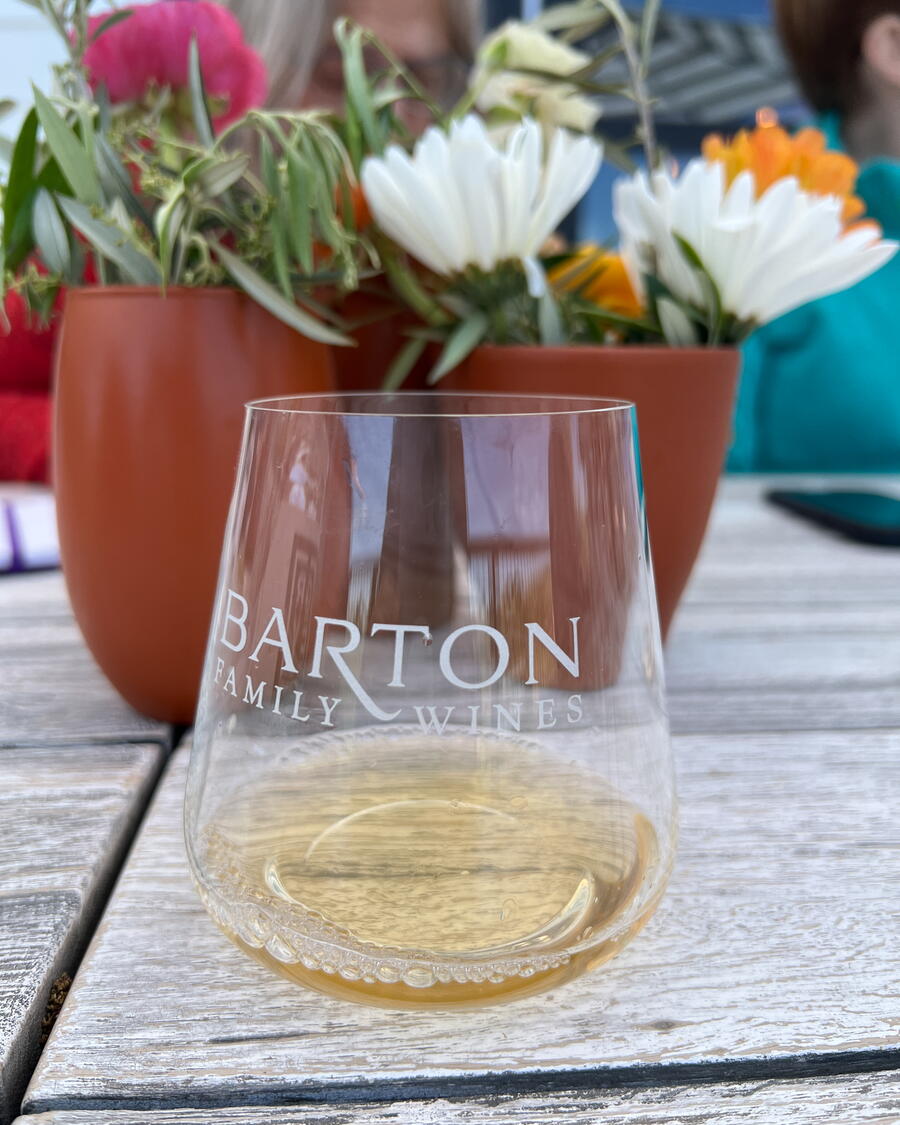 I will be the first to admit that while I love wine and how it magically pairs with foods, I am still decidedly a novice in appreciation. But I know that I love more medium and full-bodied varietals like Pinot Noir, Cabernet Sauvignon or Viognier. This grapes especially grows Paso Robles, but there is a more adventurous spirit with the wineries here, in that they aren't afraid to try those from all around world if they do well in the vineyards and make awesome final products.
Paso Robles has 13 AVA's (American Viticultural Areas), which is a classification of wine-growing regions with a particular climate, soil and geography. The features of both determine how grapes grow and the flavors that each wine has. The winemakers here not only use grapes from their own vineyards, but they also acquire them from others and outside the area. This great variety is a primary reason why tasting here has become such a draw for wine lovers everywhere. 
Here's a summary of the three wineries we visited as part of the Travel Writers University writers retreat: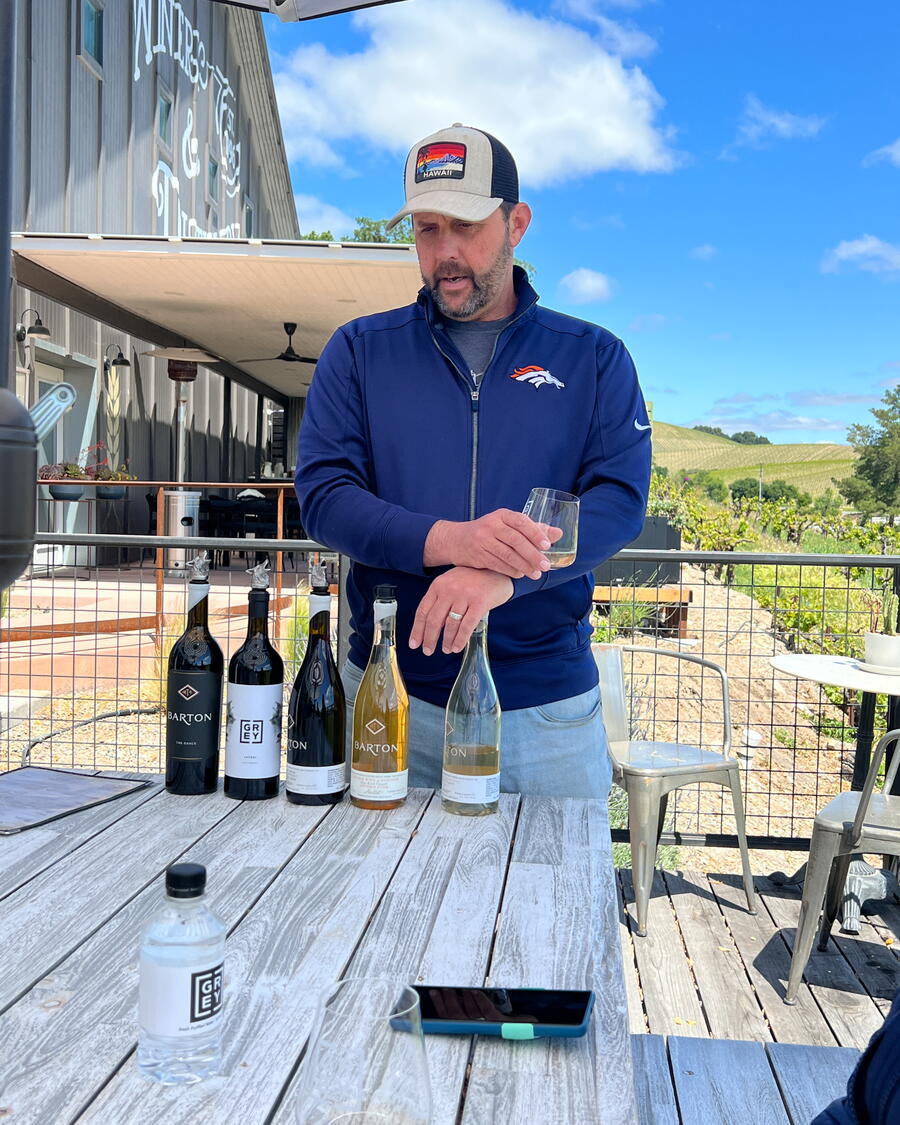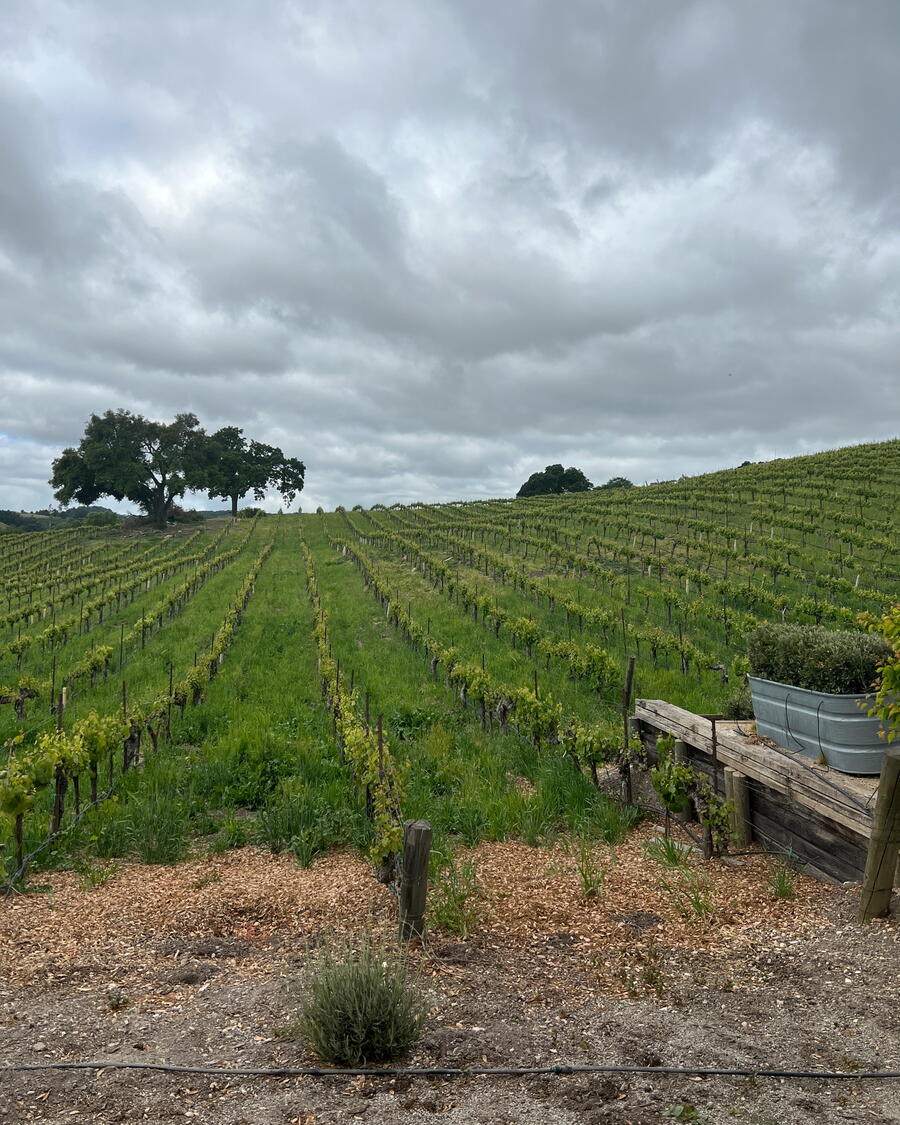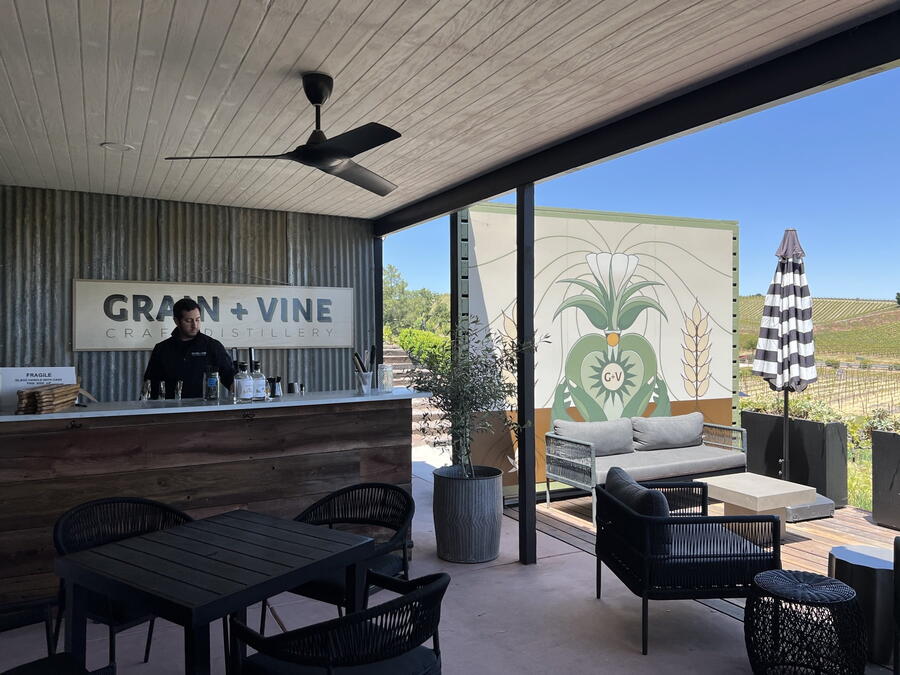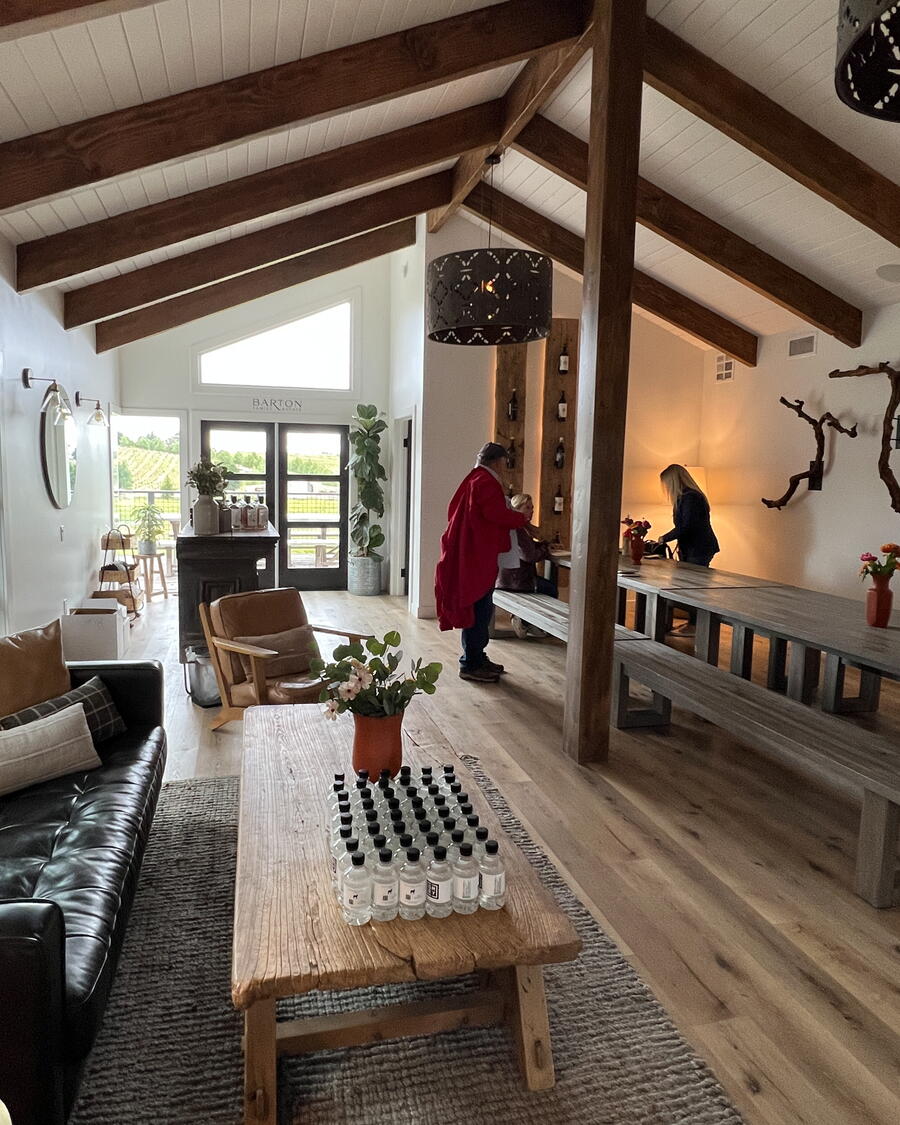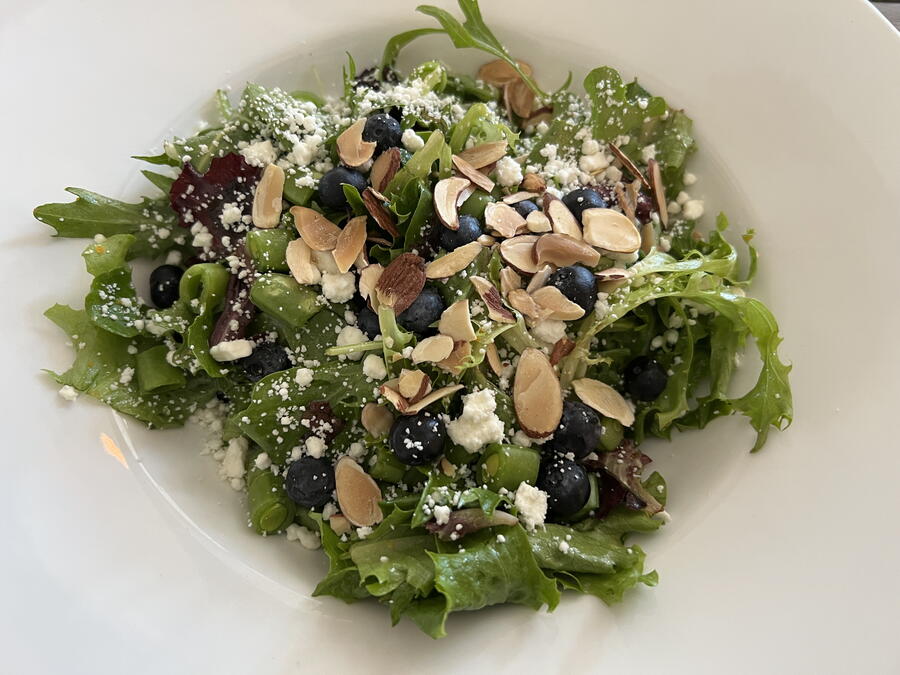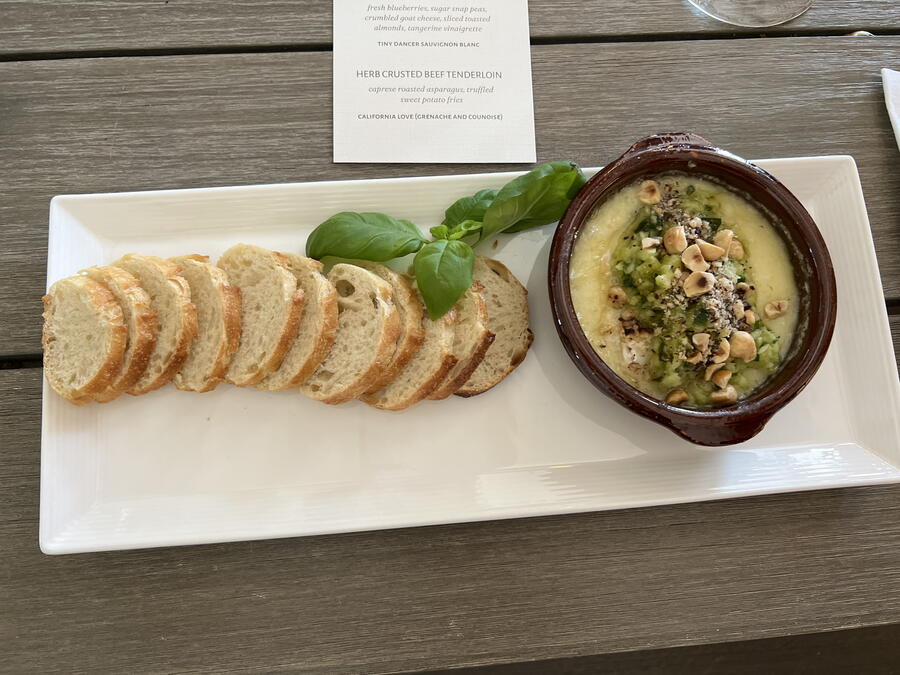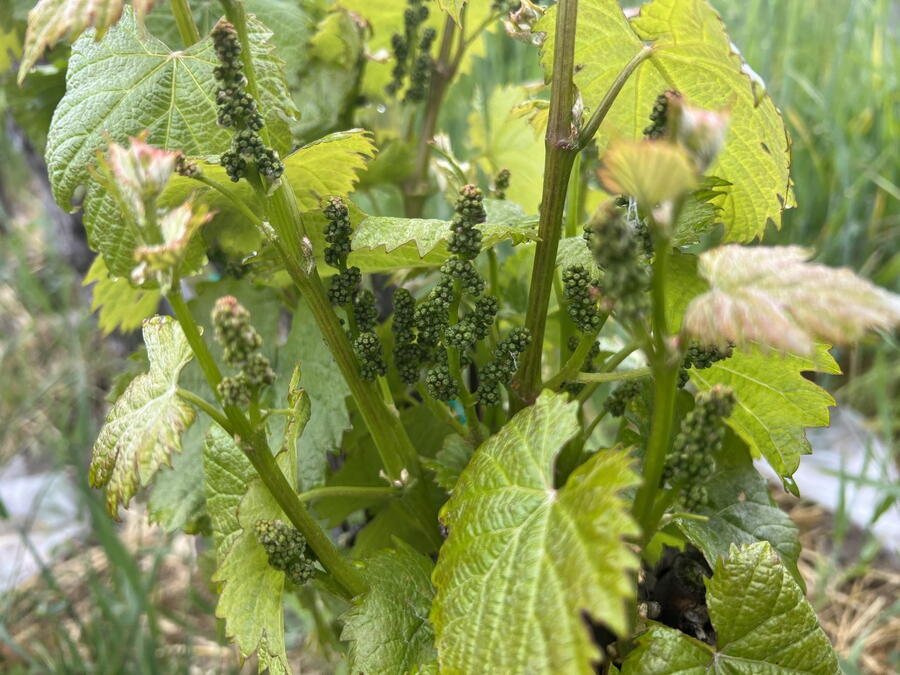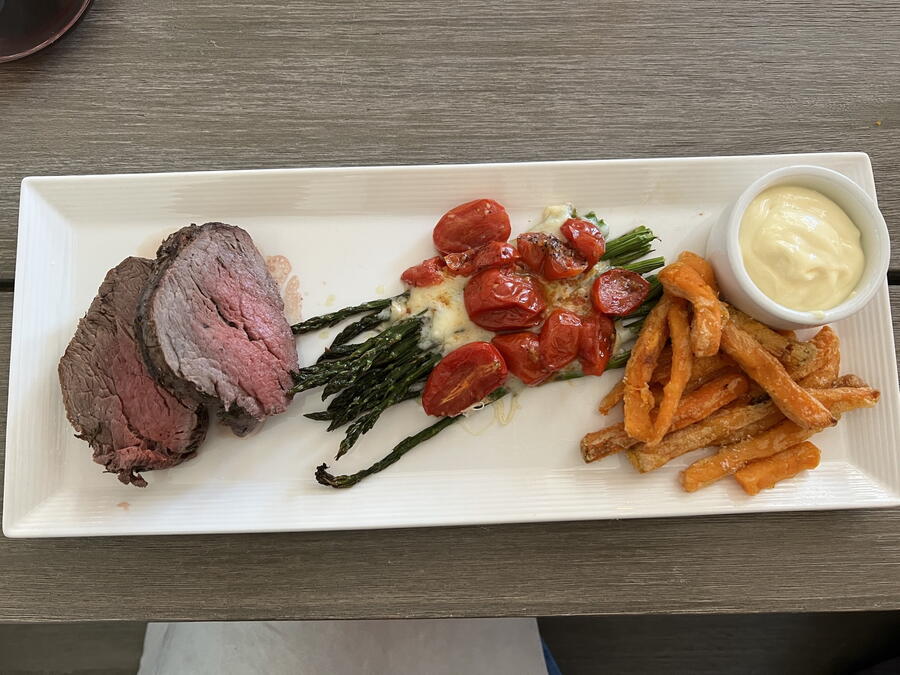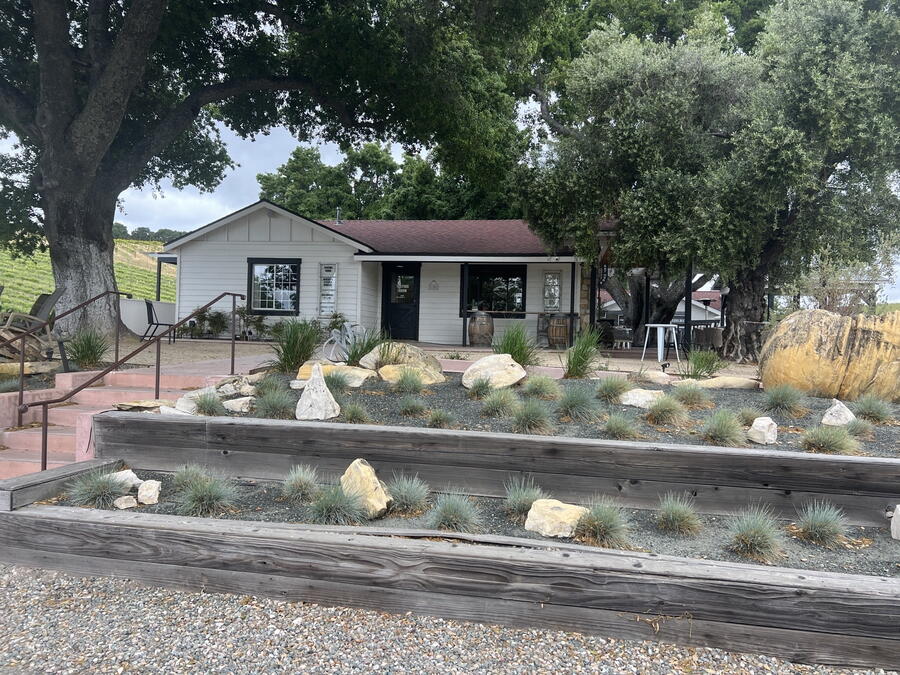 Barton Family estate
What I loved most about this winery – apart from its beautiful rolling vineyards setting – was the selection of wines named after rock or pop songs. After we spent time on travel writing, we sat out on the sunny patio and tasted one rose, one white and three reds from their reserve list.
My favorites were the rose, Fancy (an Iggy Azalea song, which was a 100% Grenache varietal and fruity with a touch of herbs) and Purple Rain (from Prince, of course – a Pinot Noir that was earthy and spicy). The owner and winemaker, Joe Barton Jr., led us through a great paired tasting while we enjoyed a lunch of baked brie with fresh apple basil compote, brown butter, honey and hazelnut; spring salad with blueberries, sugar snap peas, goat cheese, toasted almonds and a tangerine vinaigrette; and a beef tenderloin with asparagus and truffled sweet potato fries.
Another part of the winery, Grain and Vine, was under construction. But eventually, they will have whiskey tastings on their rustic but brightly colored patio and indoor bar.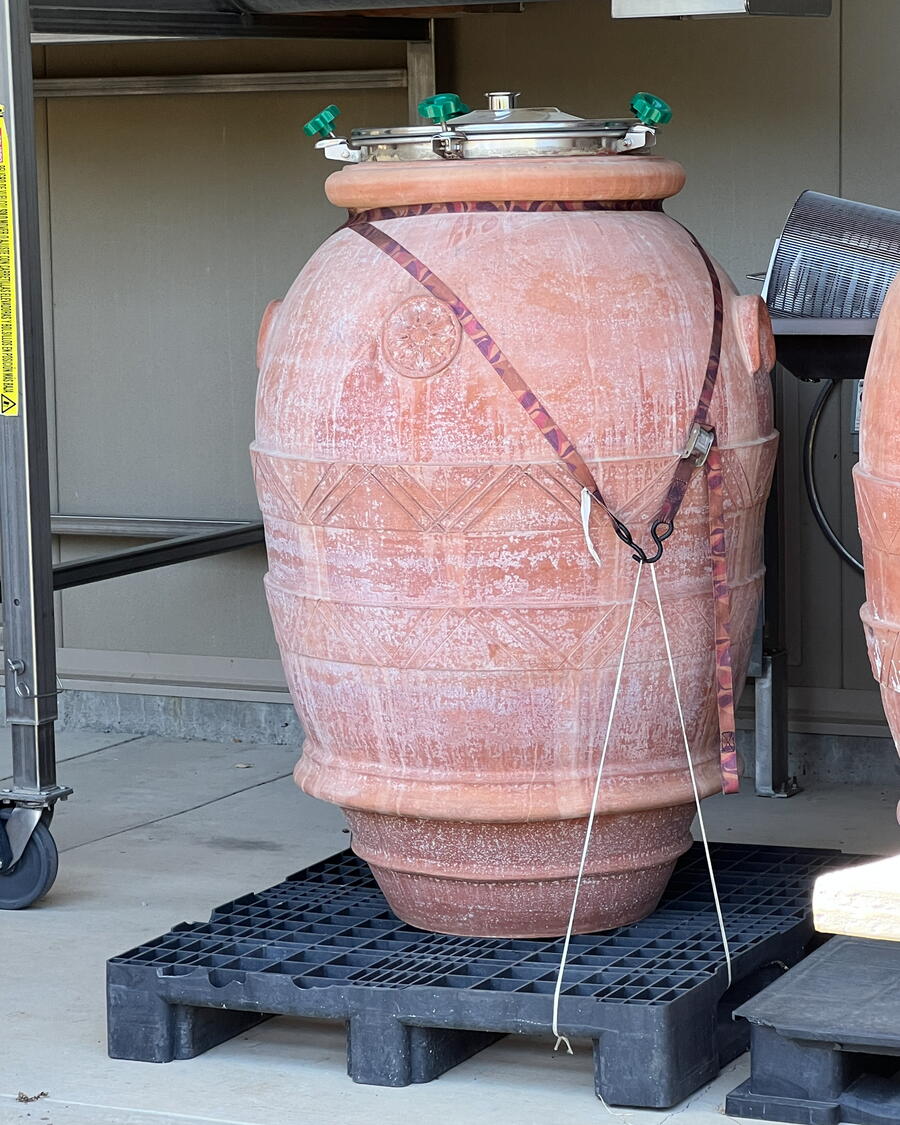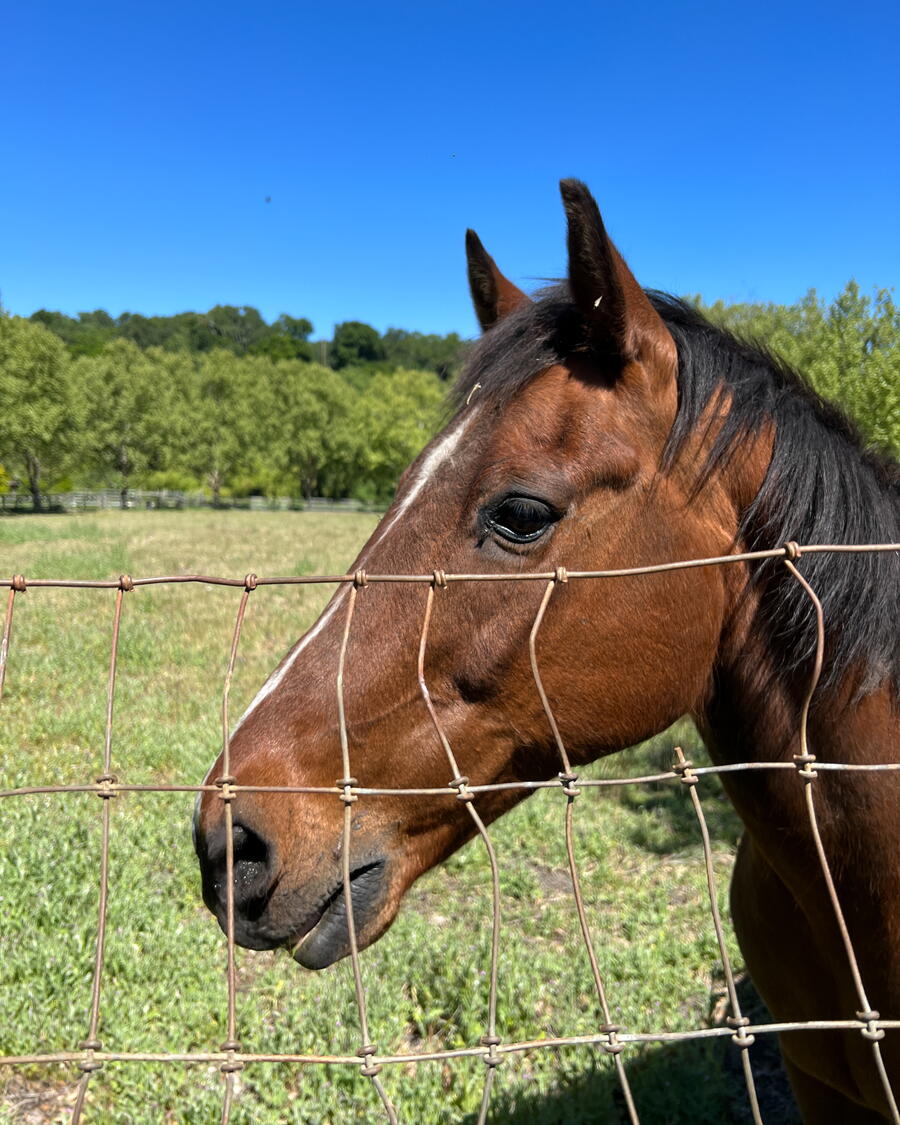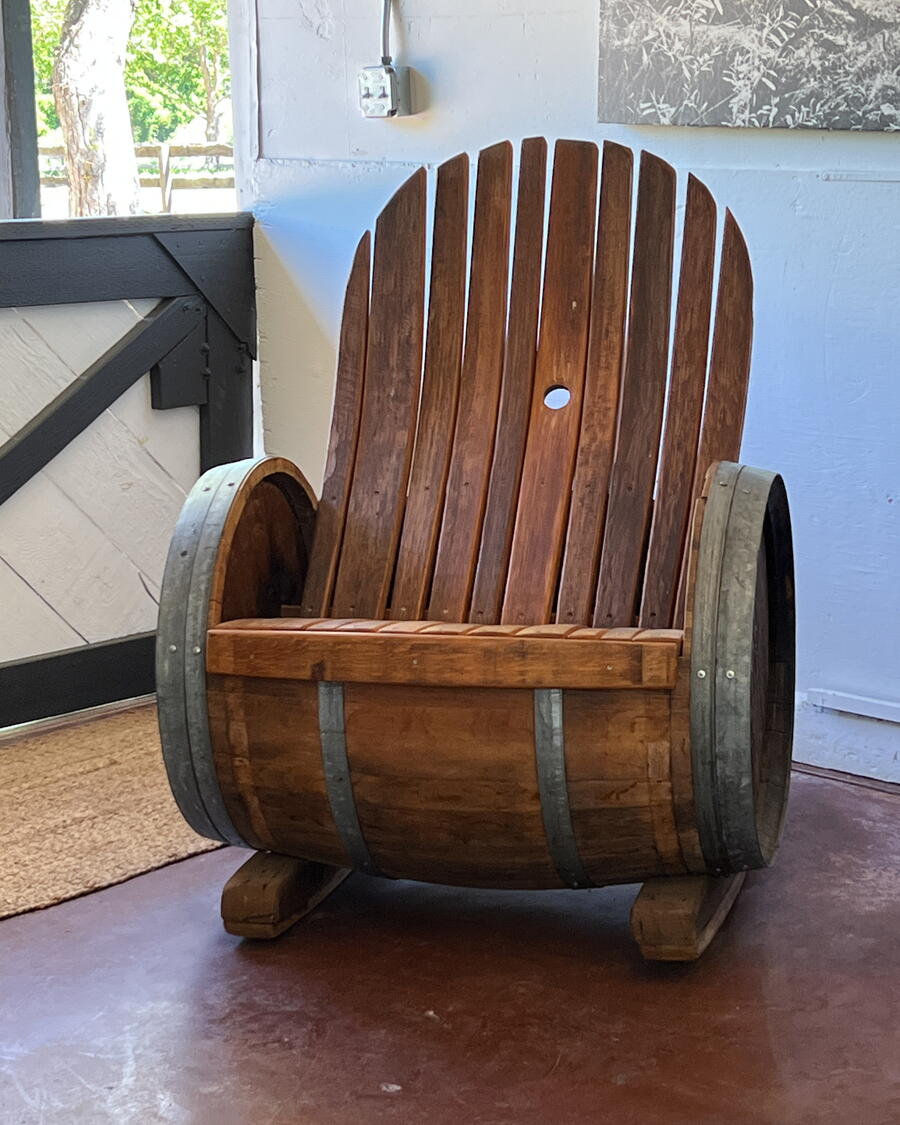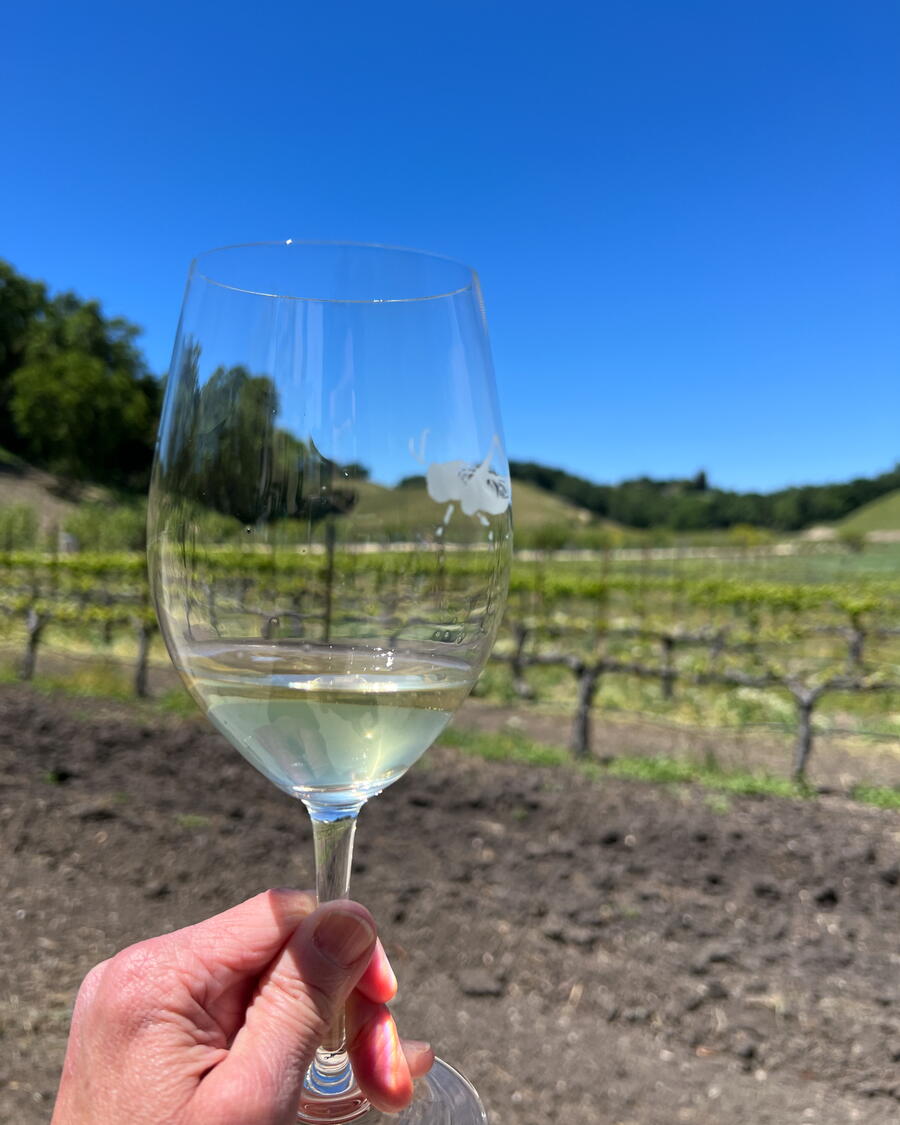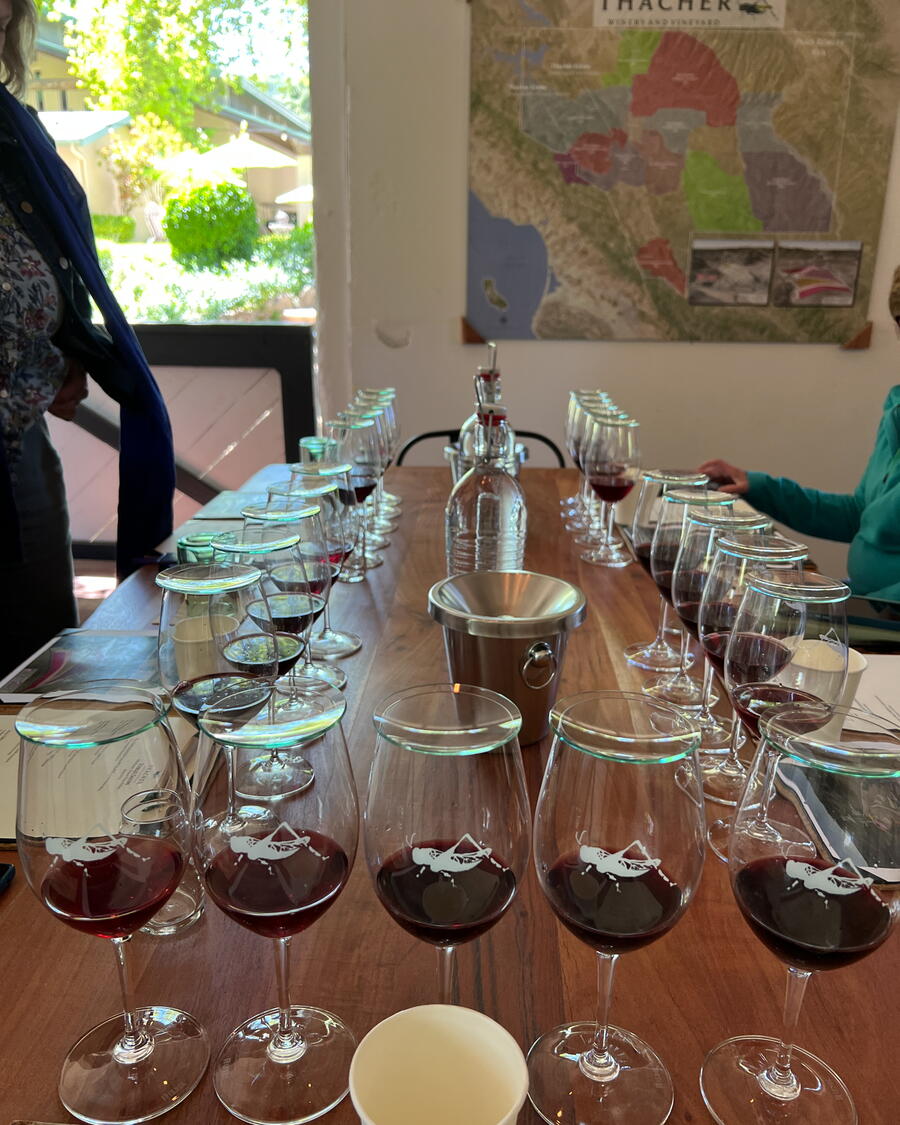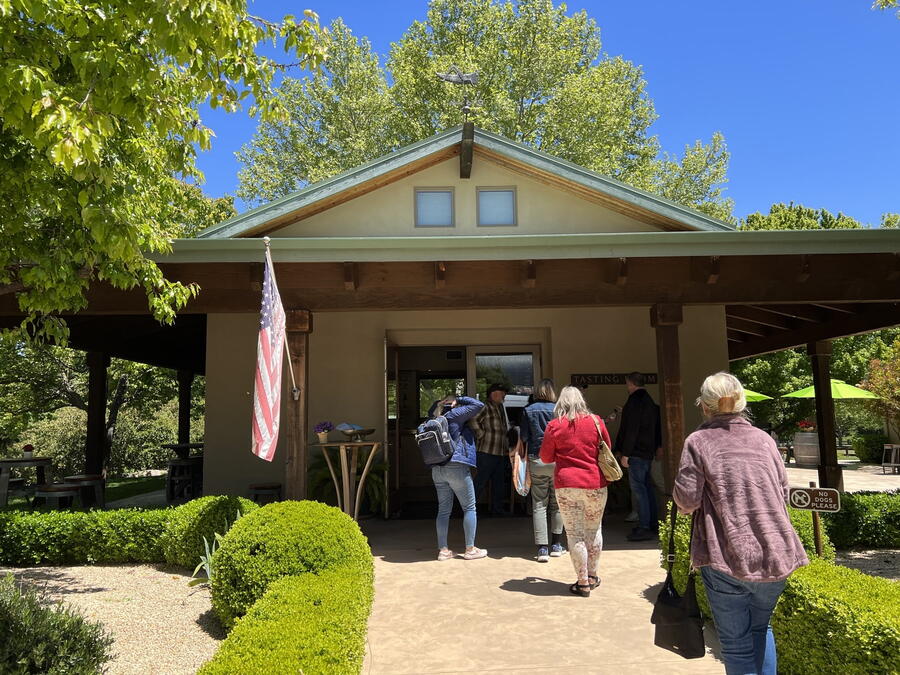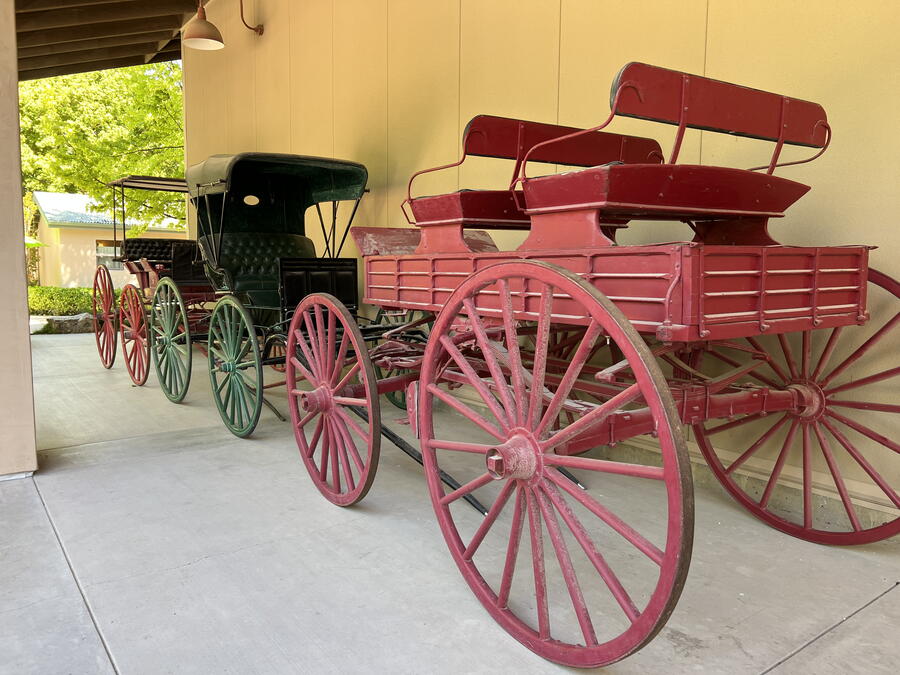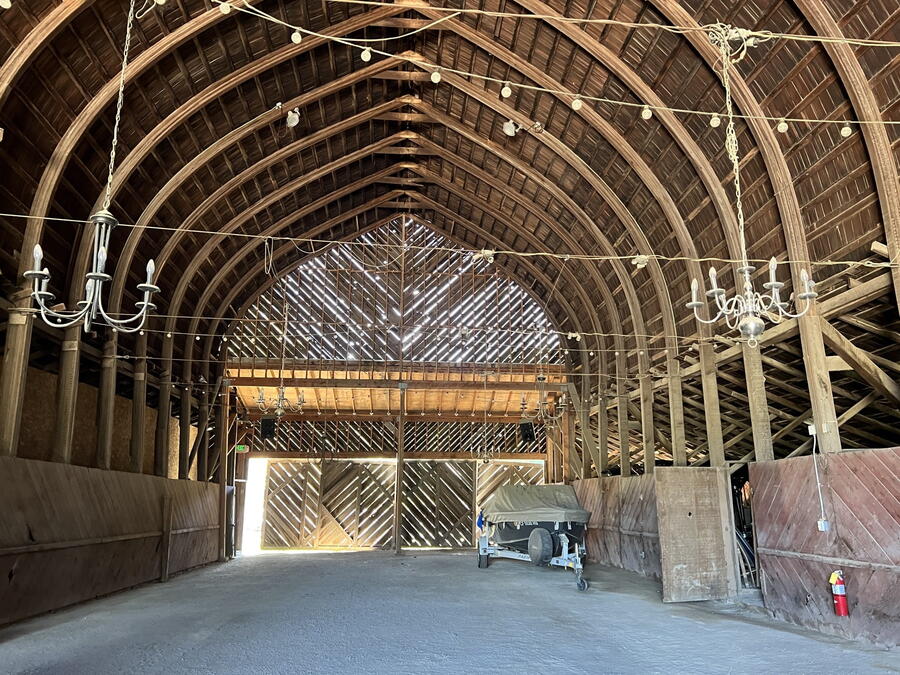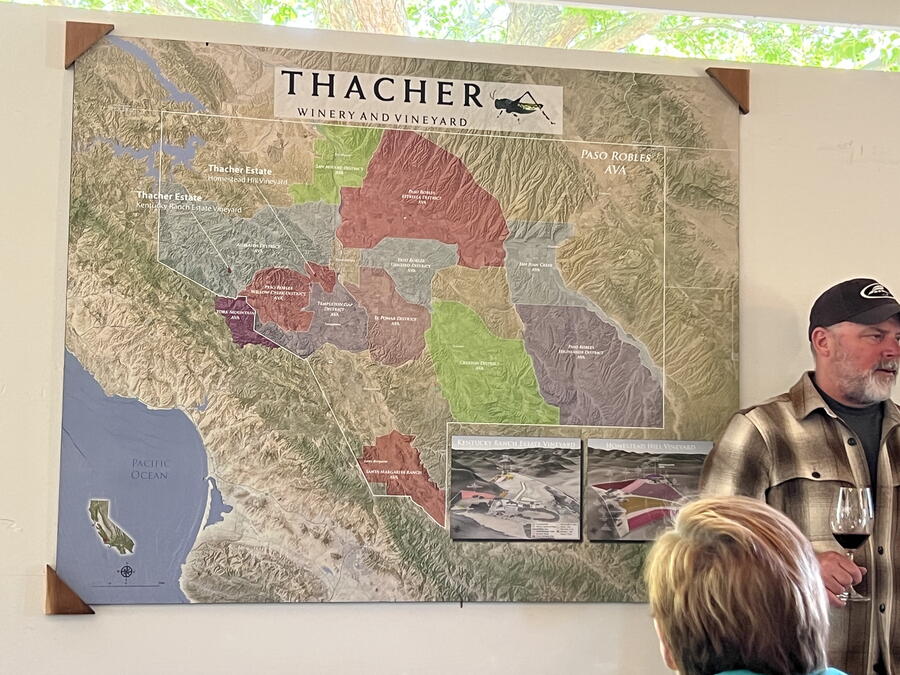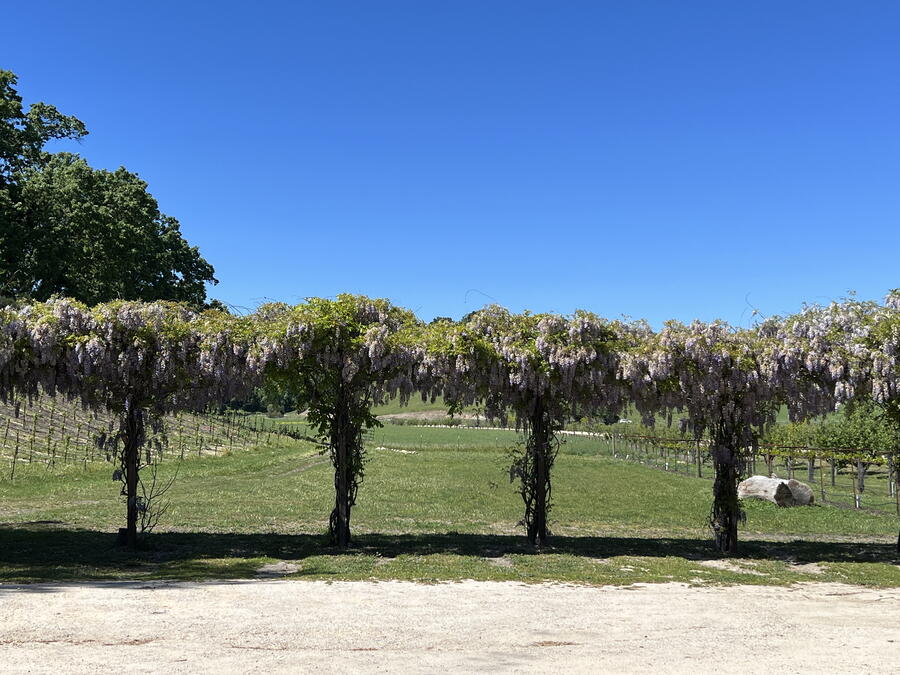 Thacher Winery
Taking a winding road west of town in an area where most of our cell phones didn't work, we drove to a rural farm surrounded by steep vineyard-covered hills and knolls.  A cavernous wooden barn stood next to an equally large steel warehouse. Beyond that was a fenced in area with a lone chestnut horse grazing on grass, and nearby were converted stables that now house a tasting area.
Winemaker and owner Sherman Thacher led our tasting after taking us for a tour around the property.  We tried mostly reds whose varietals were somewhat uncommon for growing in the area. He explained that he enjoys experimenting with grapes often found in Europe such as Cinsault, Valduguie and Vaccarese, all of which were grown in nearby vineyards.
Most of these reds were lighter bodied and fruit-forward, but I enjoyed them anyway. I also loved the own-rooted Chenin Blanc, which was a blend of different grapes.  About the only drink that I didn't was their ranch cider, made from the apples grown on the property's driveway. Granted, I am not much of a cider drinker, but everyone else in our group loved it.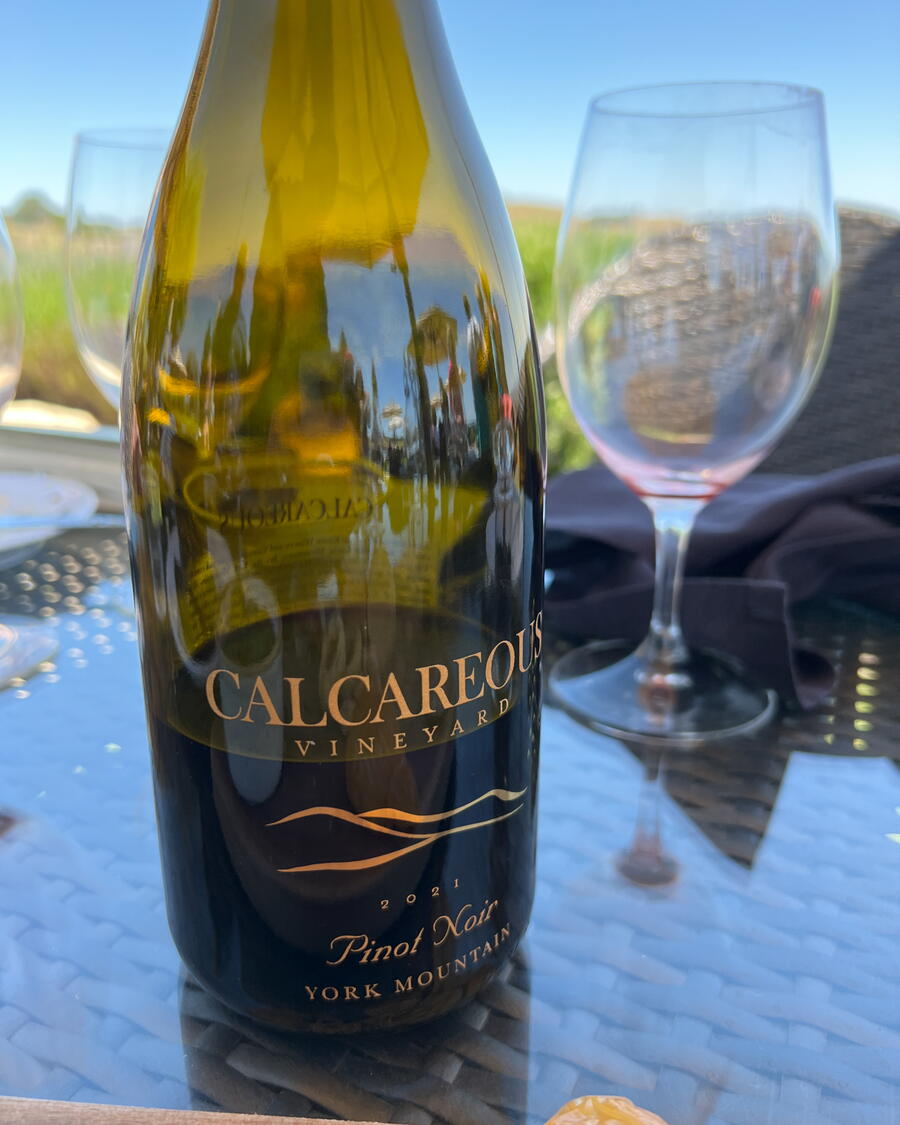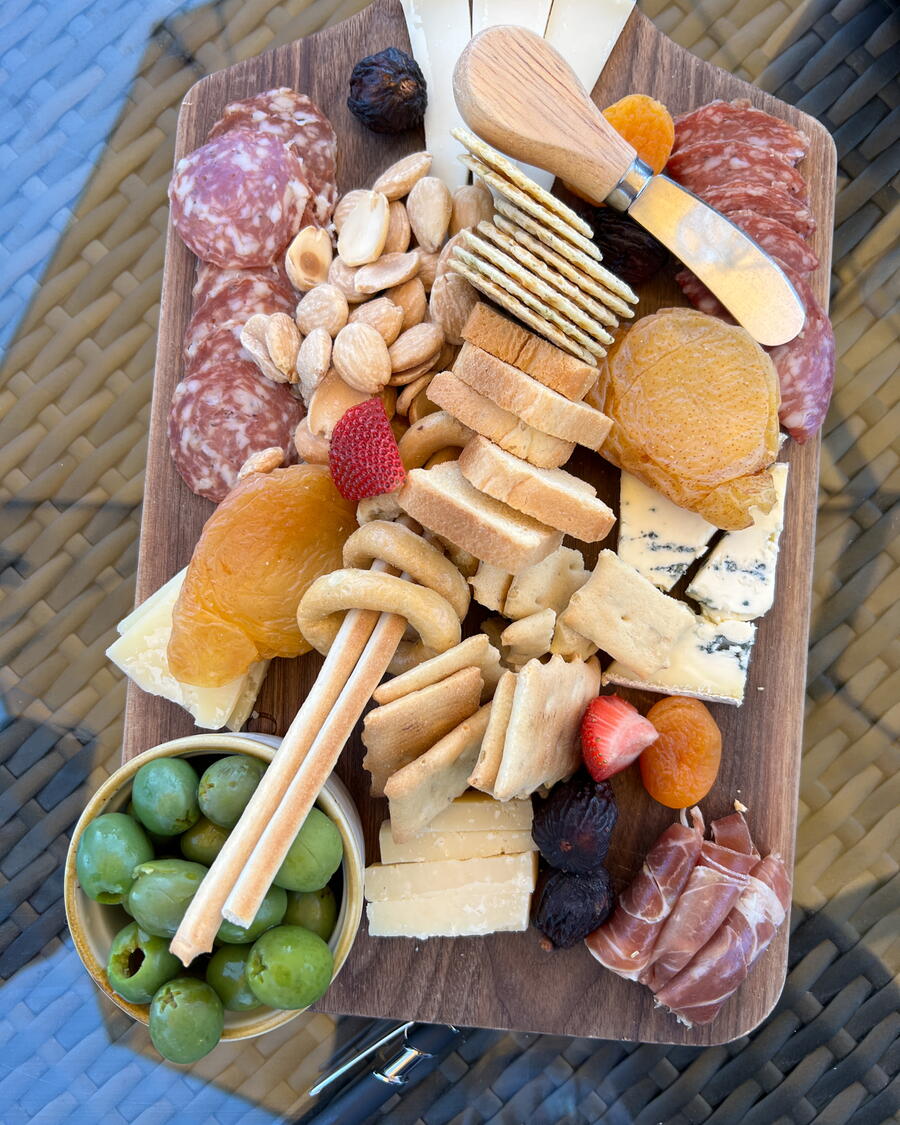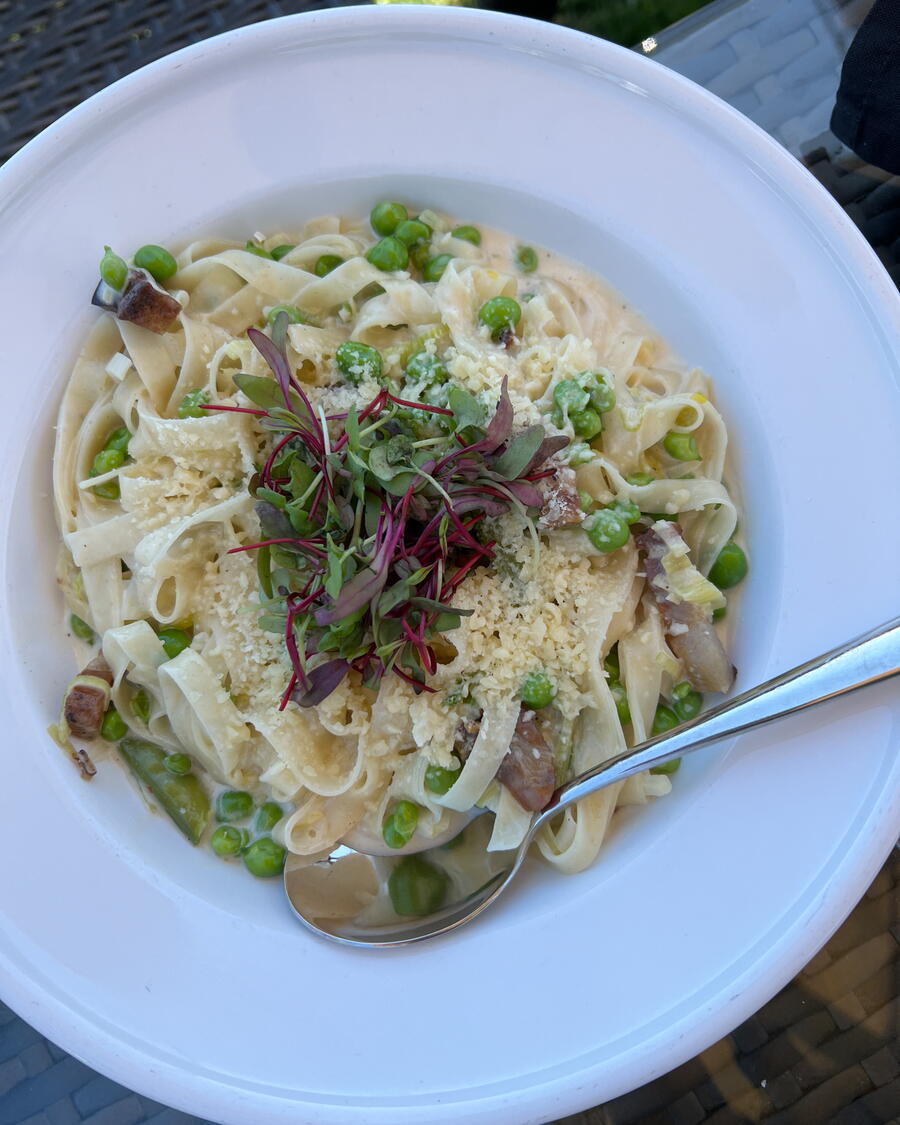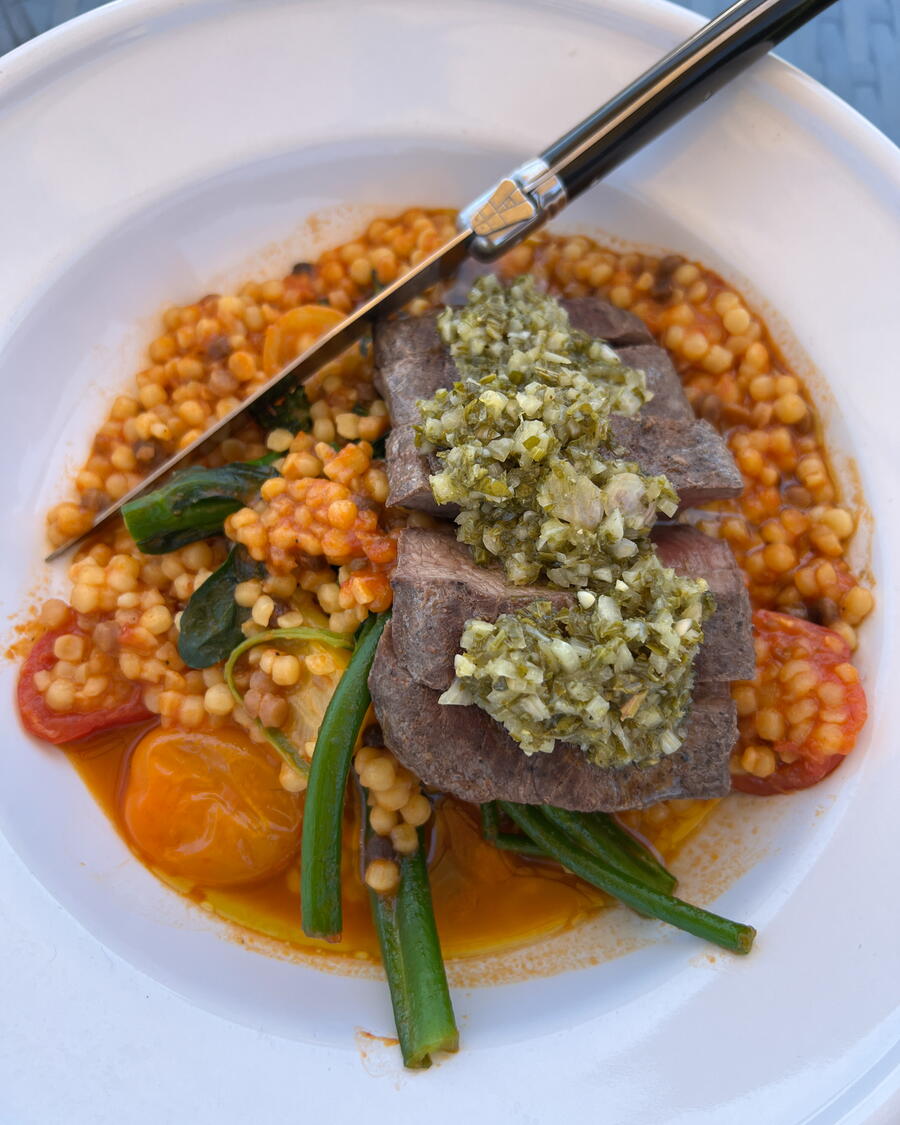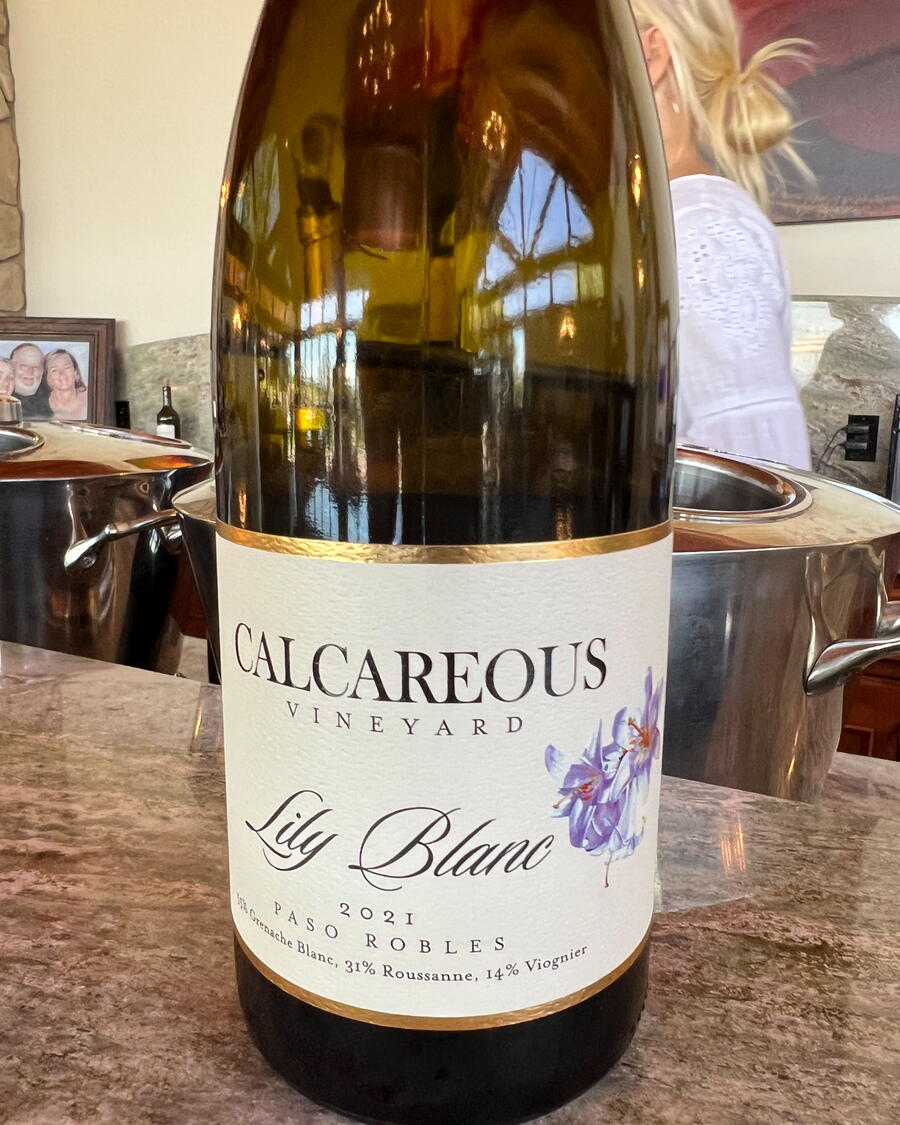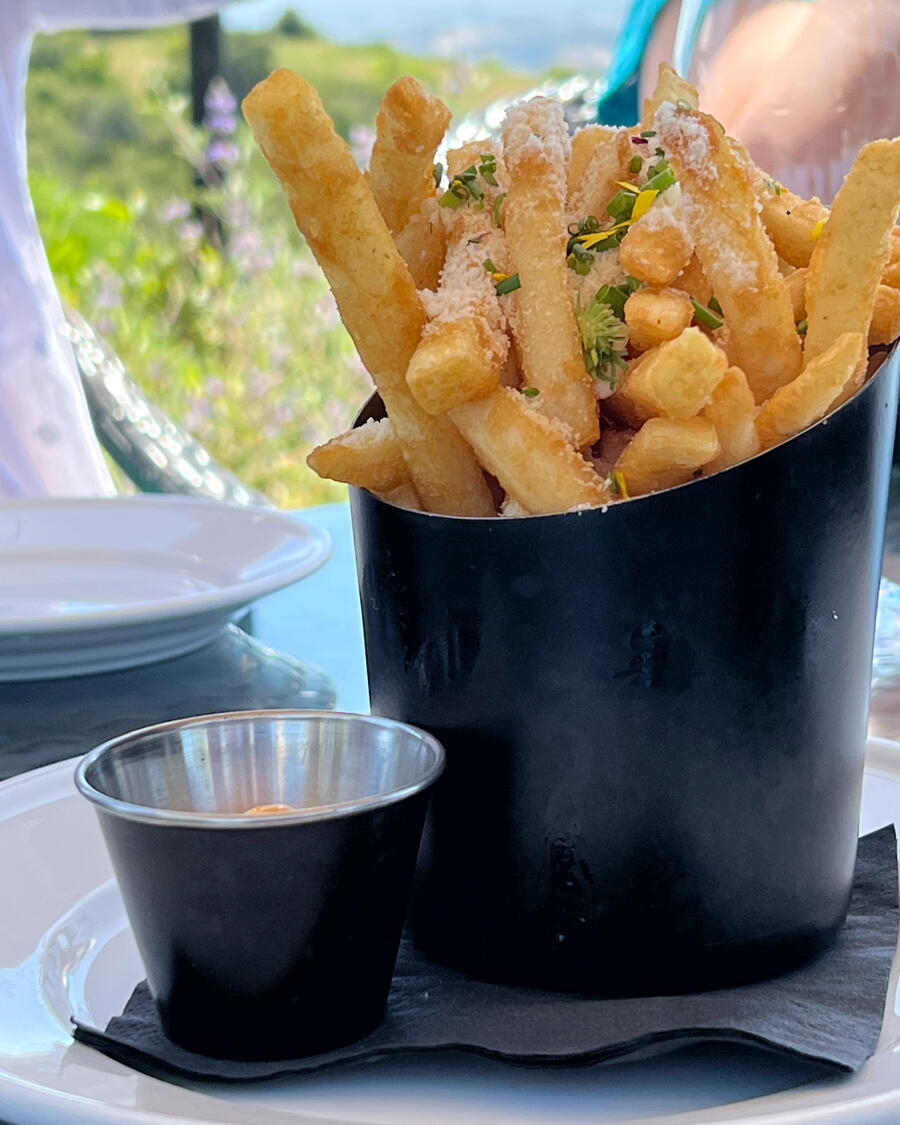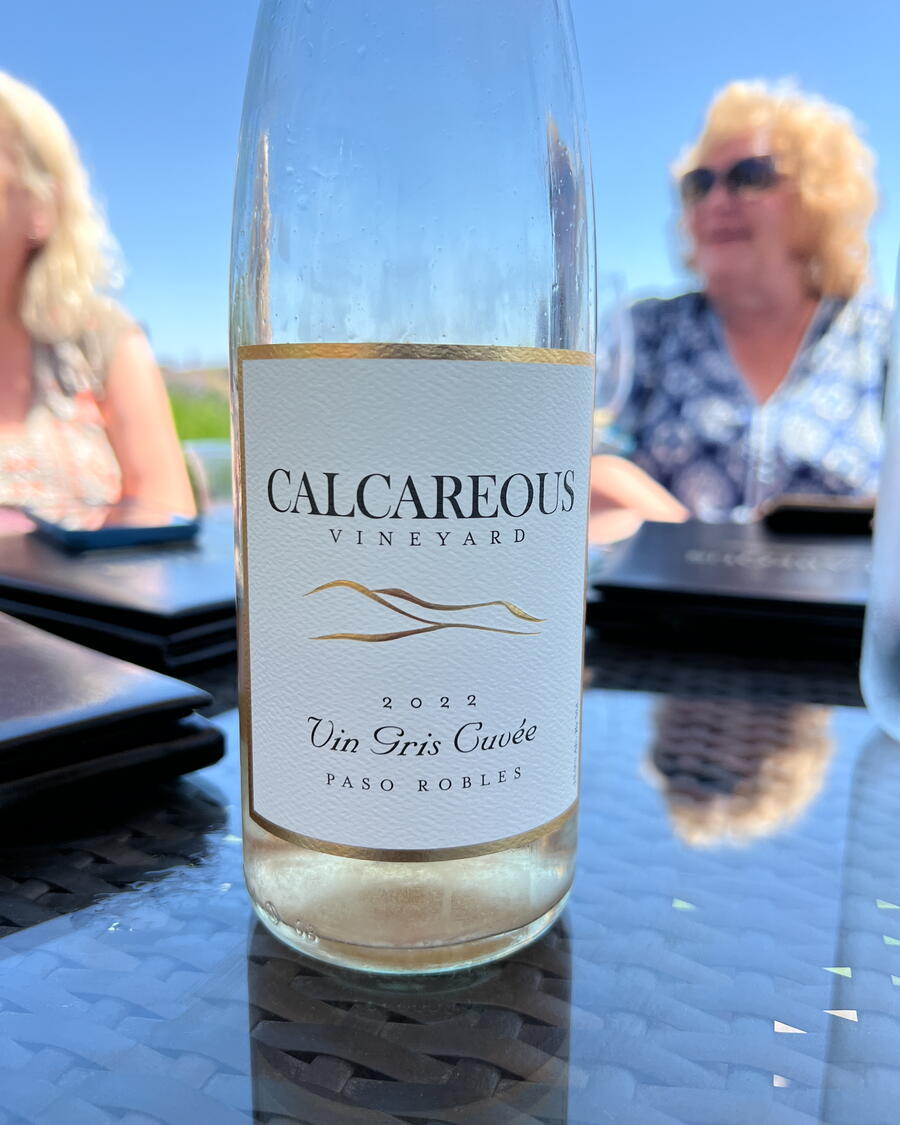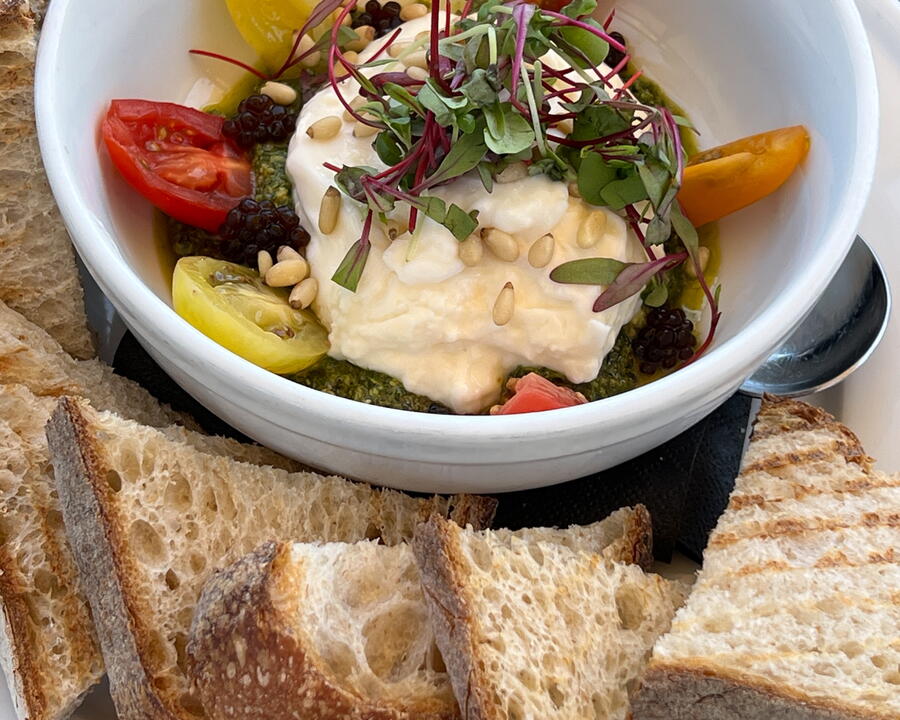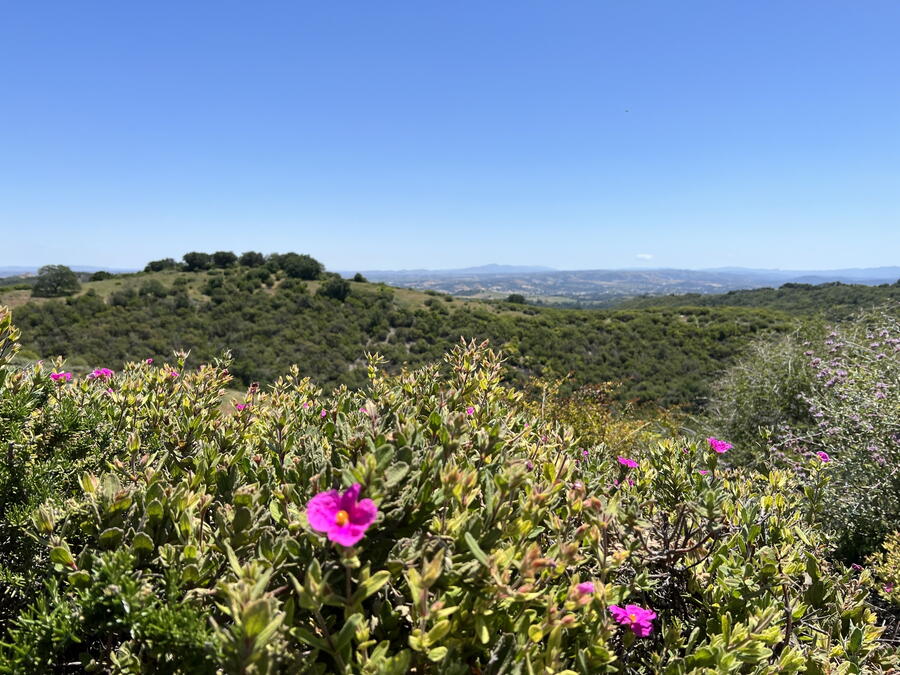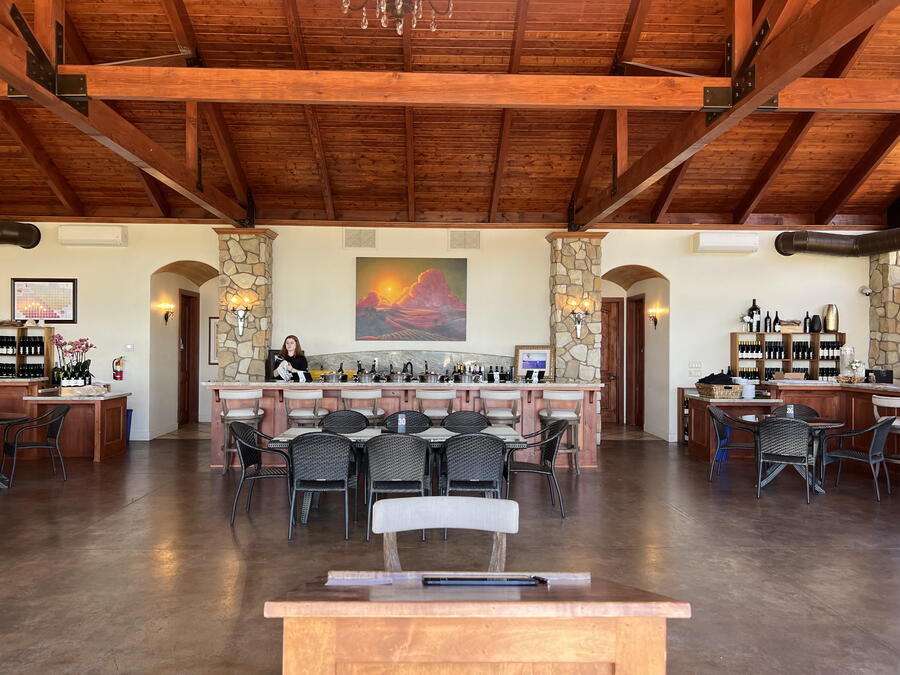 Calcareous
If one winery could win best view in Paso Robles, it would probably be this place. Perched atop a high limestone plateau surrounded by equally dramatic vineyard and forest-covered hills, they specialize in Bordeaux and Rhone varietals (specifically Syrah, Cabernet Sauvignon and Franc, Pinot Noir and Grenache) that grow well on this complex terrain.
The limestone contributes to the complexity and acidity of the wines made at Calcareous, which is characteristic of Paso wines in general.  Winemaker Jason Joyce explained that about 90% of the wine created here was from their own fields.  Most of those were made from blends, versus pure grape varietals. He believed that "blends make the best wines," and after trying some of them, especially the white Lily Blanc and red Lloyd, I'd have to agree.
Naturally, we enjoyed some fantastic food with our tasting. We started with fries dusted with Parmesan and parsley with an aioli dipping sauce as well as burrata, pesto and heirloom tomatoes served with toasted ciabatta.  I then shared a charcuterie board with two other ladies in our group, and even though it was delectable, we had trouble finishing everything on the plate.
Next week, I'll write about the fantastic food in Paso Robles. Thanks to Mike Dawson and his team at TravelPaso for taking us around this amazing destination.