Go to any Mexican restaurant in Denver; most do not stand out. They serve the same dishes in the same style, with a few variations. For example, every establishment covers its foods with its own green chile recipe, combining enchiladas, rellenos, tamales, tacos and burritos. Each of them has a dictionary-length menu of meals and drinks. About half of them will have a mole option that's quite tasty or numbingly bland.
Now, I'm not complaining about any of them. In fact, I wrote a post about the best ones here. But those that distinguish themselves from the rest offer something different and encourage a return visit.
That's what makes Xicamiti Taco Bistro, also here in Golden, rise above many other, more well-established places. They only specialize in one type of food and direct all their care into that.
Xicamiti opened about five years ago, but I was reluctant to visit. Situated next door to a 7-11 (now a liquor store), it looked like another divey taco shop on every other block in southern California, where I used to live.  Then, I started to read reviews.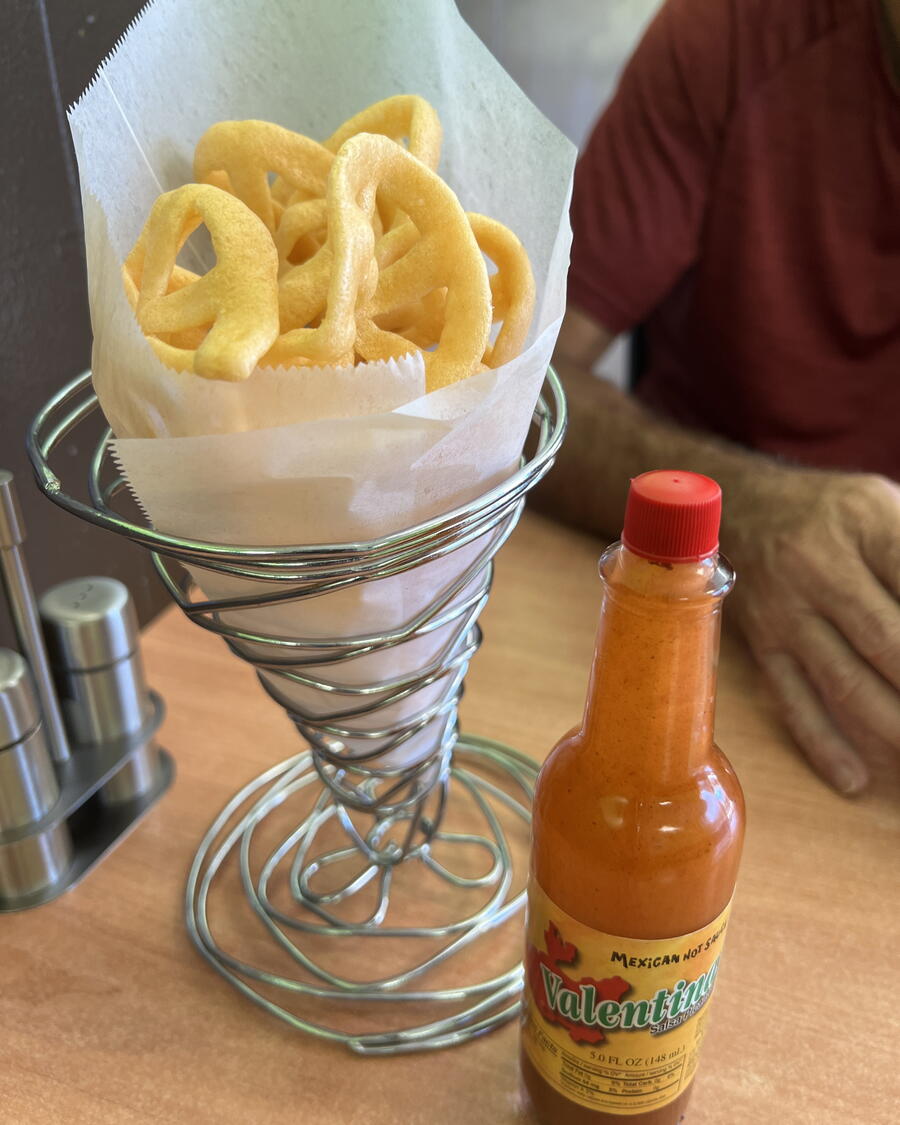 One of the best in the country?
This modest shop was getting top praise from Yelp, Eater and Travel+Leisure. Just from the appearances from the photos on these articles and the restaurant's website, I knew I would love these tacos immediately. 
I've never been a fan of crispy tacos and would instead choose the more authentic street-style tacos that more people appreciate now. So now that I've finally come here, my expectations were sky-high.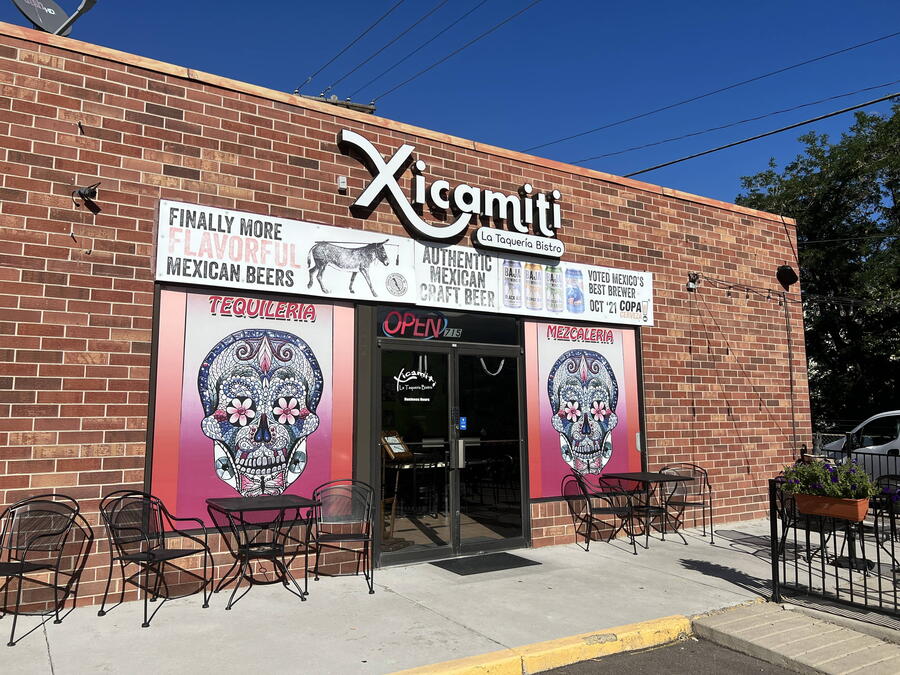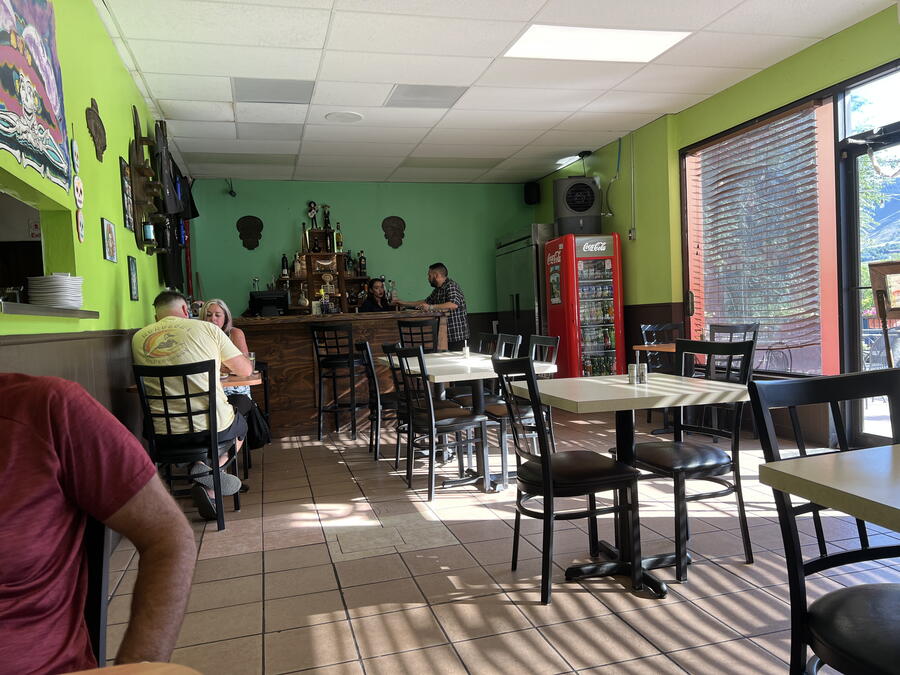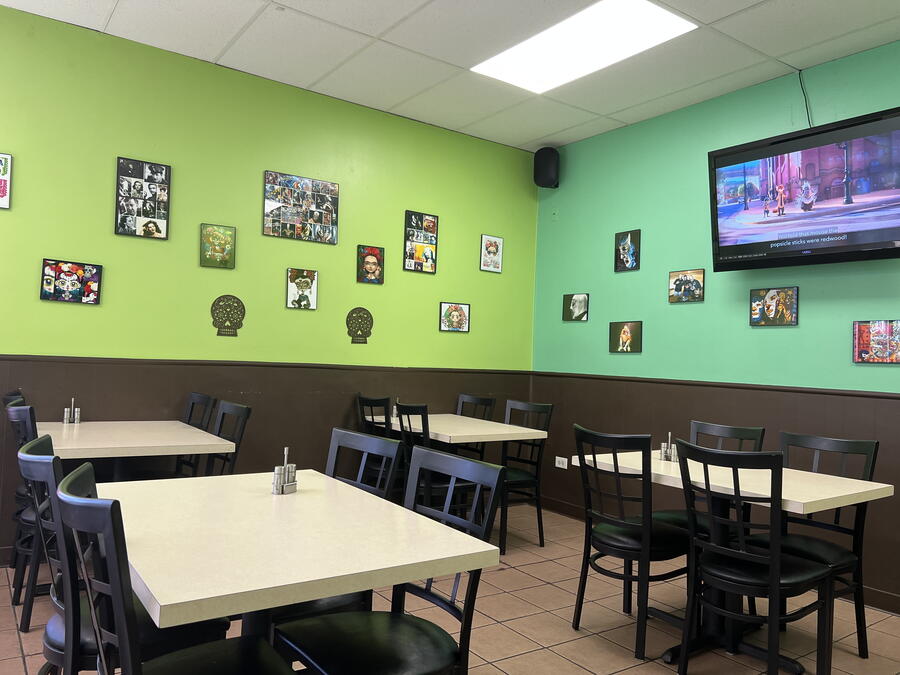 A modest exterior, a bright interior
As I said, Xicamiti is in a compact strip mall adjacent to a liquor store. Parking is ample, especially on the south side of the building. But this does not indicate what it looks like on the inside.
Walking into the small dining area, you're greeted with a bright two-toned lime-colored wall decorated in prints with "lucha libre" pro wrestlers, Frida Kahlo and Mexican film stars. The rest of the décor is modest but clean. When RAS and I went, the room was quite warm because there was no functional air conditioning, but it wasn't too uncomfortable.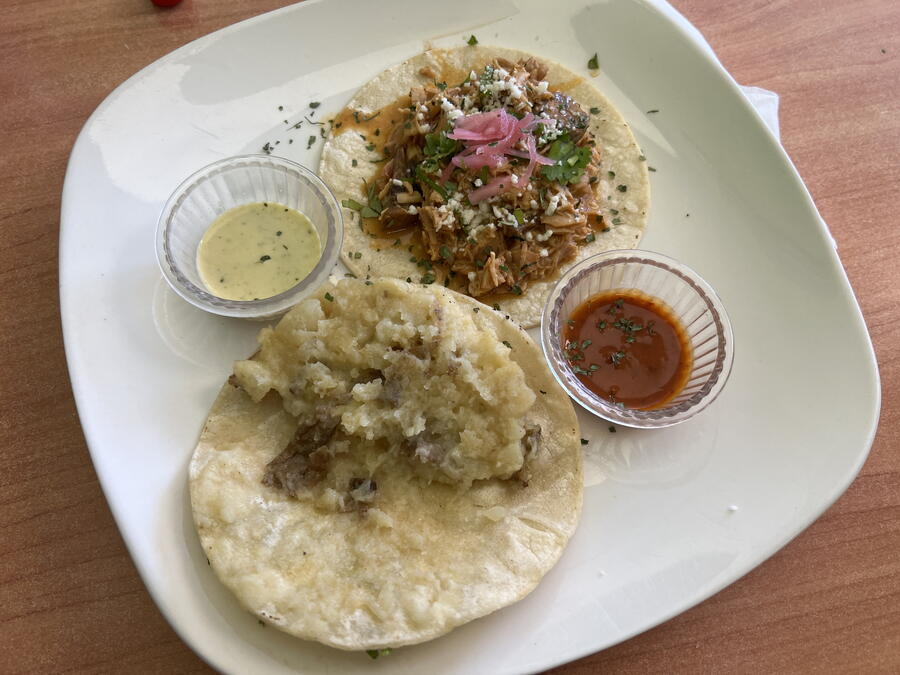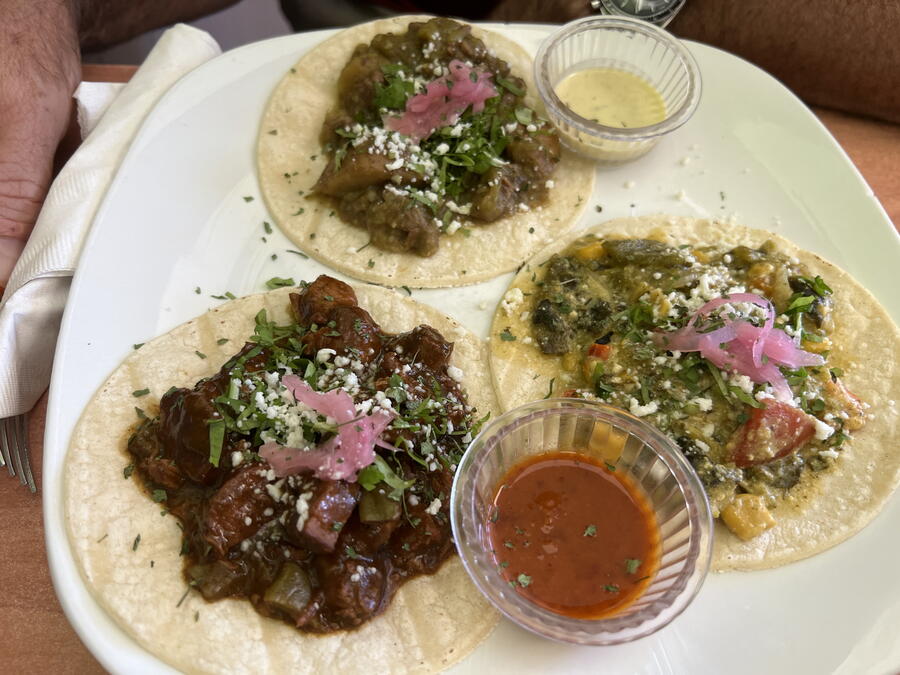 Do one thing very well
The "tacos de cazuela" menu only has six varieties, plus the tostada pibil as an appetizer and flan de elote as a dessert. We could mix and match these individual tacos on the day we went. Normally, you can only order one kind for a platter. We ordered five of them – chile verde (steak, peppers and potatoes), pollo en crema (chicken, mushrooms in a cream chipotle sauce), rajas con queso (peppers, corn, tomatoes, corn and cheese), papas con queso (crisped mashed potatoes and cheese) and puerco en mole (pork with cactus in a mole sauce)
We were fortunate to get all of these tacos and try them because they were fresh, piquant and complex in flavor. As their website states, they cook their meats without oil or butter. This kind of preparation makes the difference and sets Xicamiti apart from all the other tacos in Golden.
(Note: These tacos are not available for takeout. Xicamiti has a separate menu for that)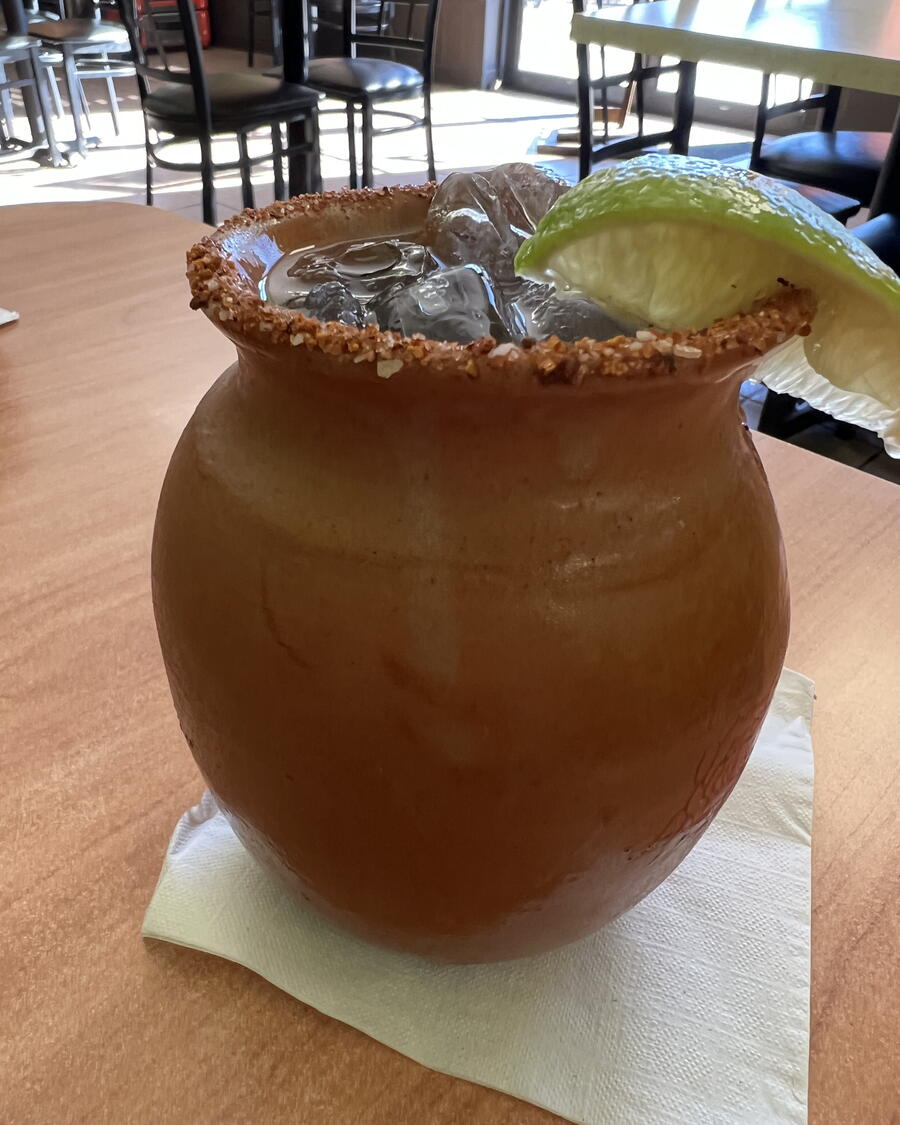 Unexpected craft margaritas
I didn't expect Xicamiti to have drinks, let alone quality margaritas. But I'm glad I tried one along with the tacos because any Mexican place worthy of its name should have margaritas beyond bottled mix and low-grade tequila. All of theirs and the sangria include fresh fruit juices.
I tried the "mujer ajena," which is the name of a popular song and means "wayward woman." It combined fresh lime juice with tequila, orange liqueur and agave nectar and rimmed with chili salt. Served in a small ceramic pot, it was simple yet refreshing and bursting with citrus. If you'd like to try something different, sample one of the two kinds of cheladas. The chachita variety has a subtle fruit infusion of pineapple and tamarind.
If you come to Golden, make sure you come to Xicamiti and get some of the best tacos in the country.