Many baseball fans have a quest to see a game in every Major League ballpark across the country.  That means travel to at least 26 metro areas of the country, because a few cities have two teams. I've been to only seven of those 30 parks, and this past weekend, I went to my eighth – Wrigley Field, home of the Chicago Cubs.
Now, I've been outside this storied ballpark twice for the two times I visited Chicago. But there wasn't any baseball going on either time, as the Cubs were on the road.  This time, I went to the Giants-Cubs game with JRS (who's the only other baseball fan in the family).  She wanted to visit a local friend, so we decided to plan it around when San Francisco would be in town.  It's a bonus that our team is currently right in the middle of the National League postseason race.
Wrigley is just one of those places that every baseball devotee wants to say they've been to, on their bucket list, along with Boston's Fenway Park. Each of these places is at least a century old, which is an anomaly when all other MLB clubs are racing to build the newest corporate sponsored venue.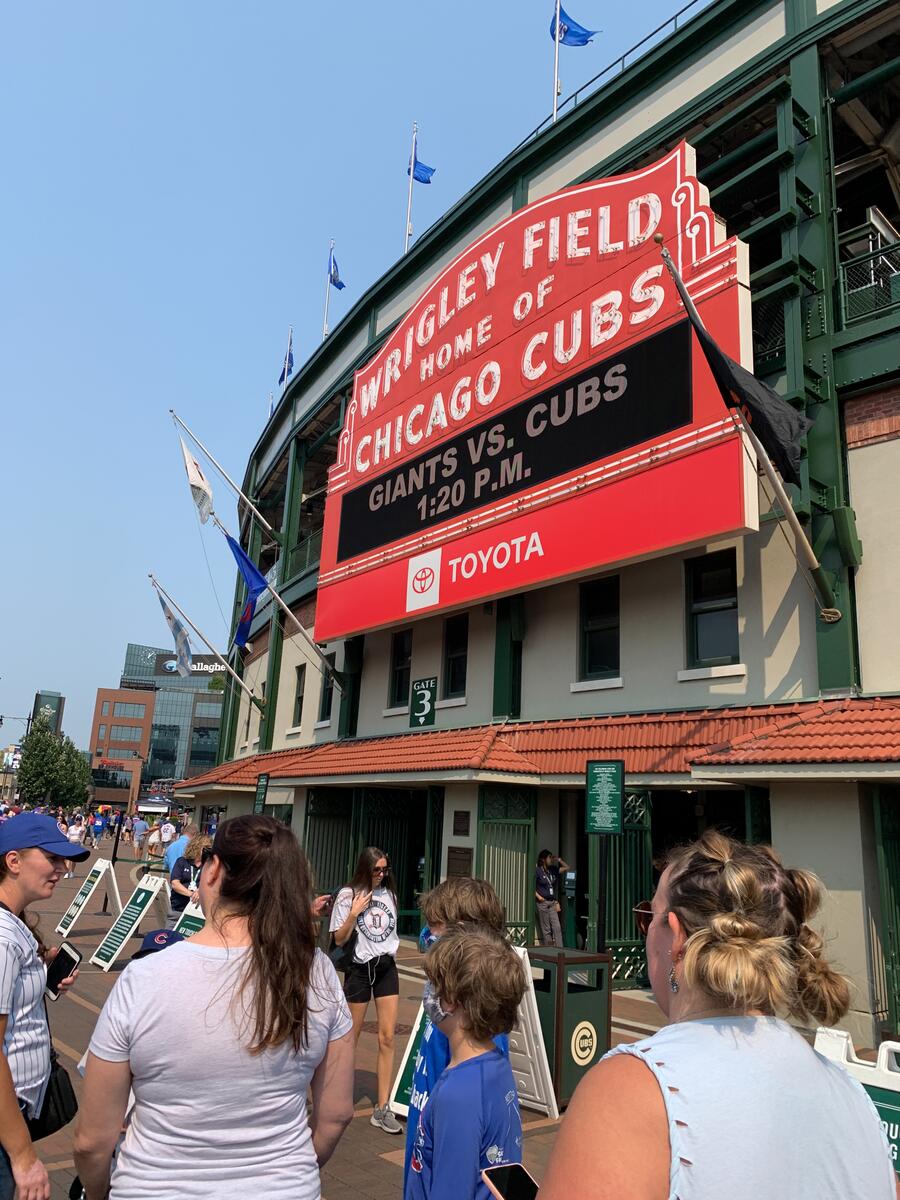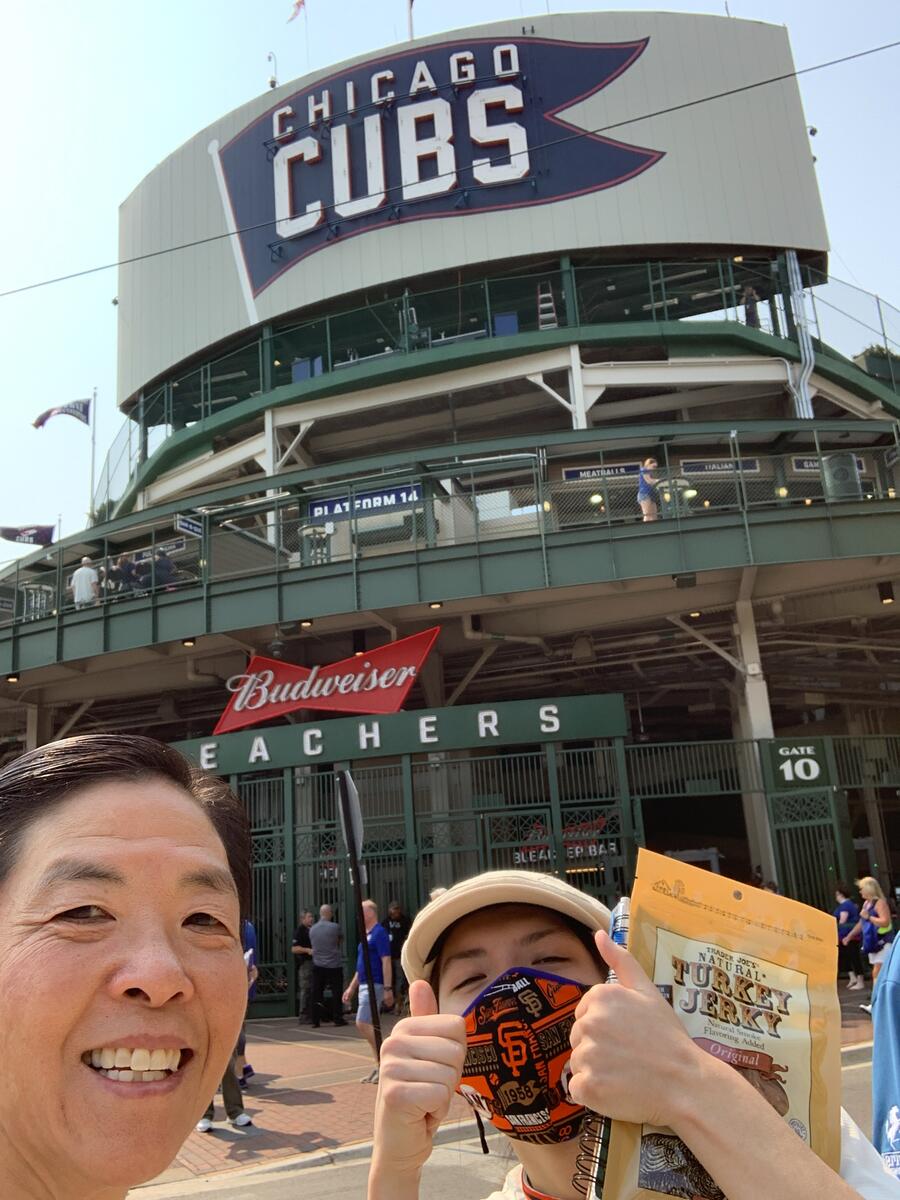 A little Wrigley history
The ballpark's name is a tribute to the Cubs' owner Bill Wrigley, who owned the Wrigley Jr. Company, creators of the famed chewing gum. The Cubs were mostly successful under Wrigley and co-owner Bill Veeck Sr, winning five World Series championships during their tenure.
One of the defining features of Wrigley Field is the ivy-covered outfield wall. No other ballpark in Major League Baseball has this lush green backdrop. That was another idea that Wrigley and Veeck started in the late 1930s, and it remains to this day.
In 1945, the last year the team won a Series, a bar owner brought his pet goat to the park.  Because the goat annoyed other fans, he had to leave.  But before he did, he supposedly placed a curse on the team…which is the reason why you'll hear fans say the Cubs were perpetual losers until 2016, when they finally won another after 70+ years.
Our experience in enemy territory
Naturally, we didn't care if the Cubs contended to triumph in another World Series. We wanted the Giants to win, but we weren't sure how we should behave.  When we go to games at Coors Field, most Rockies fans don't bother us when we root for San Francisco.  How would Cubs fans be, especially since their team isn't anywhere near the playoff picture?
As it turns out, that didn't matter.  Most people in Chicago love the Cubbies, even if they're in near cellar-dweller status.  The ballpark was nearly filled up, at least on the lower level where we sat.  And as fans of the visitors surrounded by fans decked in blue, nobody gave us grief for cheering on the Giants. I simply appreciated that fans showed up like their team did have another championship shot.
Since we attended the game on the twentieth anniversary of the 9/11 terrorist attacks, we watched a ceremony paying tribute to branches of the military and first responders and observed a moment of silence before the game started.  The players and coaches from both teams lined up on the foul lines as a Chicago policewoman sang the National Anthem.  Not surprisingly, it was a moving tribute.
Just a note – if you want to visit the famed bleachers at Wrigley, you can't unless you have a specific ticket for sitting there.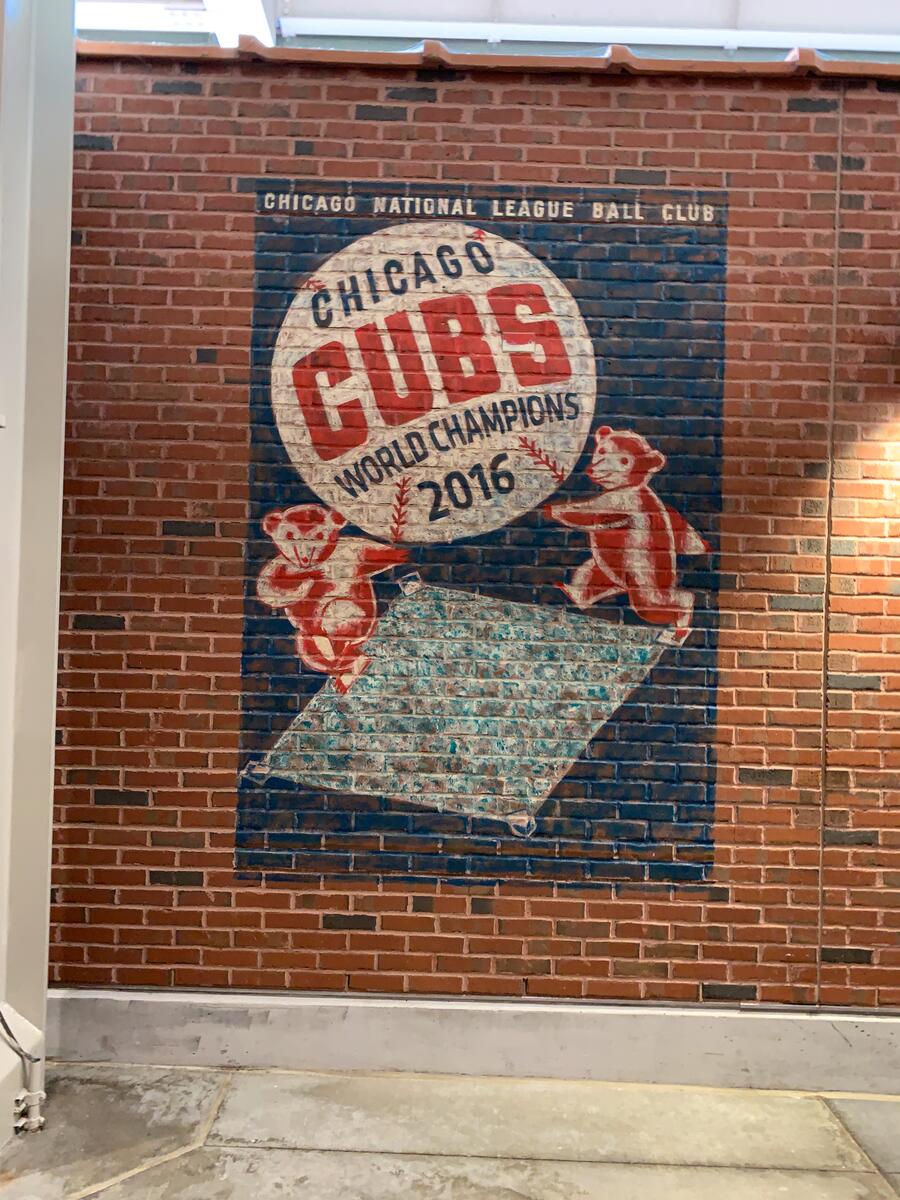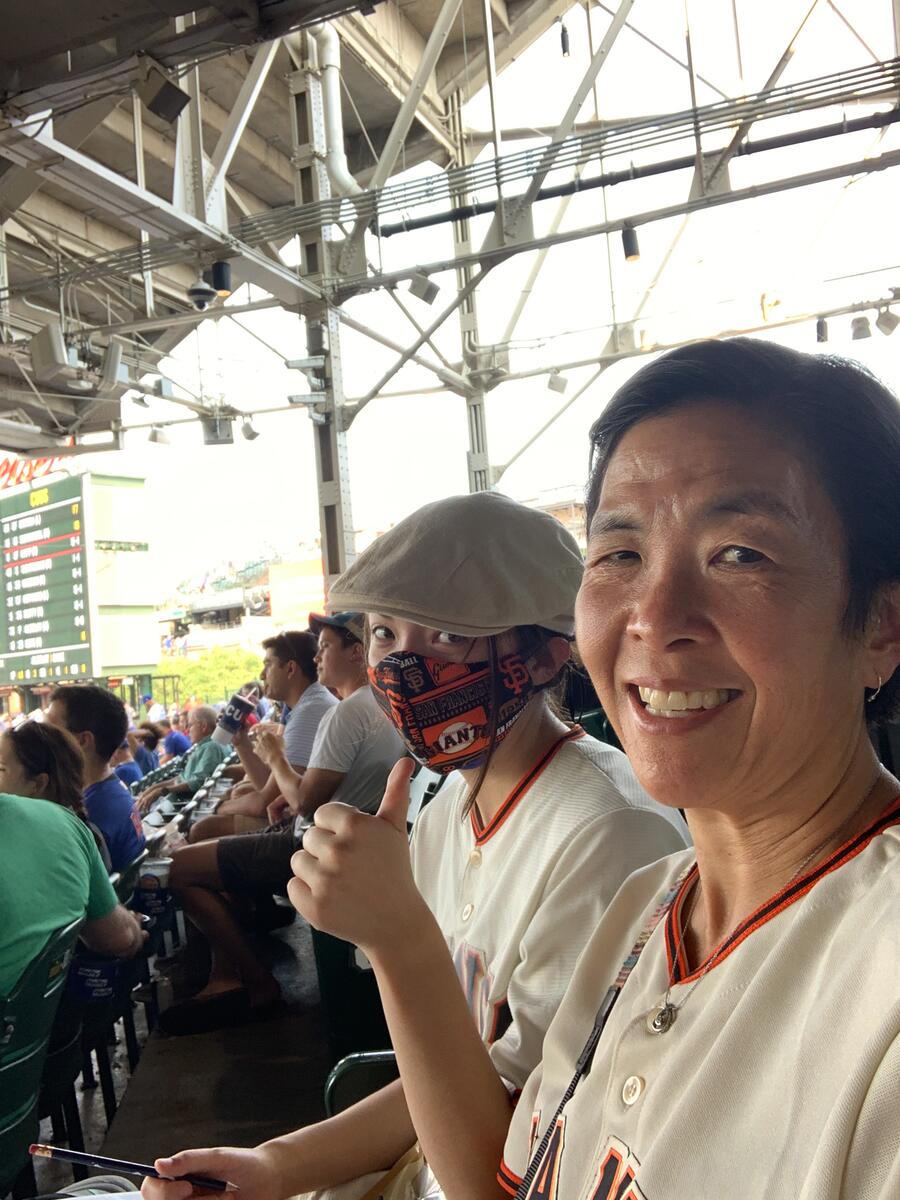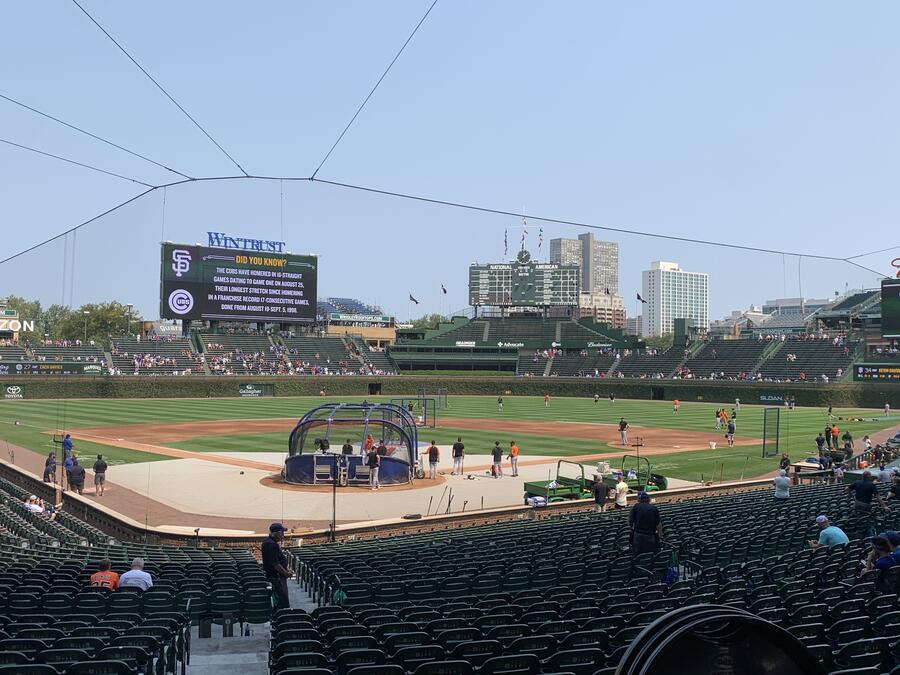 Lunch at Wrigley
If there was one slight disappointment about our Wrigley visit, it was the food.  Now it's a given that every Major League ballpark has a standard menu: hot dogs and hamburgers in local variations, snacks, beer, soda, and a few desserts or sweets.  
Chicago does have some of those specialties, namely Italian beef sandwiches and Chicago dogs, which are all-beef franks on a poppy-seed bun with neon green relish, peppers, tomatoes, onions, mustard, pickles, and celery salt.  
But I was looking forward to trying a Giordano's deep-dish pizza, yet another local favorite.  Despite its current listing on the MLB website, they no longer sold those at the park – instead, it was Home Run Inn pizza, which seemed to be just another standard thin-crust. For our lunch just chose a miscellaneous mix of a soft pretzel, Chicago mix popcorn (cheddar and caramel), and a frozen yogurt made from oat milk.  Later, I got a can local IPA to stay cool and hydrated.
That's a small complaint, however.  I'm happy that I got to check another MLB park off my list, especially one as historic as Wrigley Field.  But I have some way to go to complete it.