My kids and I traveled to Chicago this past weekend. Of course, there was a real debate on whether or not we should have.
Since NLS is considering two Chicago-area schools for college next year, this proposed trip seemed pretty harmless.  That's especially true for just a weekend stay. versus the trip to Disneyland that we originally planned.
Chicago-bound by air
Flying seemed a much better option than driving, as I despise long road trips and probably JRS and NLS do too.  Our Southwest flight just took under two hours, and we easily picked up our small Buick SUV.  Because we arrived in the early afternoon on Saturday, our room at the Embassy Suites was ready.
We were also hungry too.  After resting up for about an hour, JRS and I walked to Portillo's and got a Chicago beef sandwich and a hot dog for NLS.  Each was heavily modified - we skipped having giardniera (a locally popular pickled mix of peppers, carrots cauliflower oil and vinegar) on the sandwich and most of the produce on the dog.  But we just couldn't get over how green the relish on the hot dog was.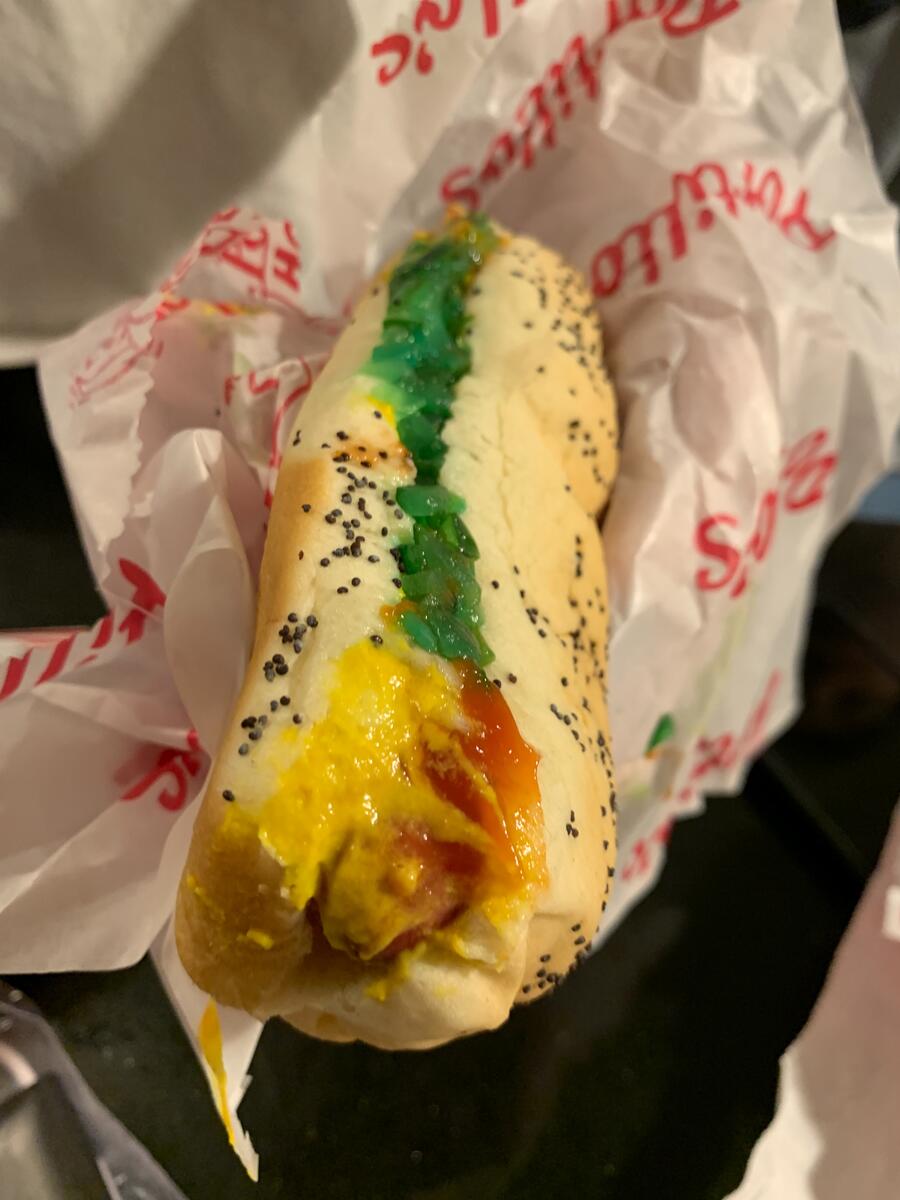 Later that day, we ordered a tradition deep-dish pizza, with sausage and pepperoni, from Lou Malnati's.  This establishment is one of the more famous Chicago pizzerias, but we chose it because it was the most convenient to where we happened to be in town.  The girls had never tried deep dish, but they both loved it.
Visiting the Windy City
The next day was for sightseeing.  We started with the popular architecture boat tour up and down the Chicago River and its north and south branches, on Chicago's First Lady.  The city is definitely one of the centers for architecture innovation.  We saw all types of buildings in different styles.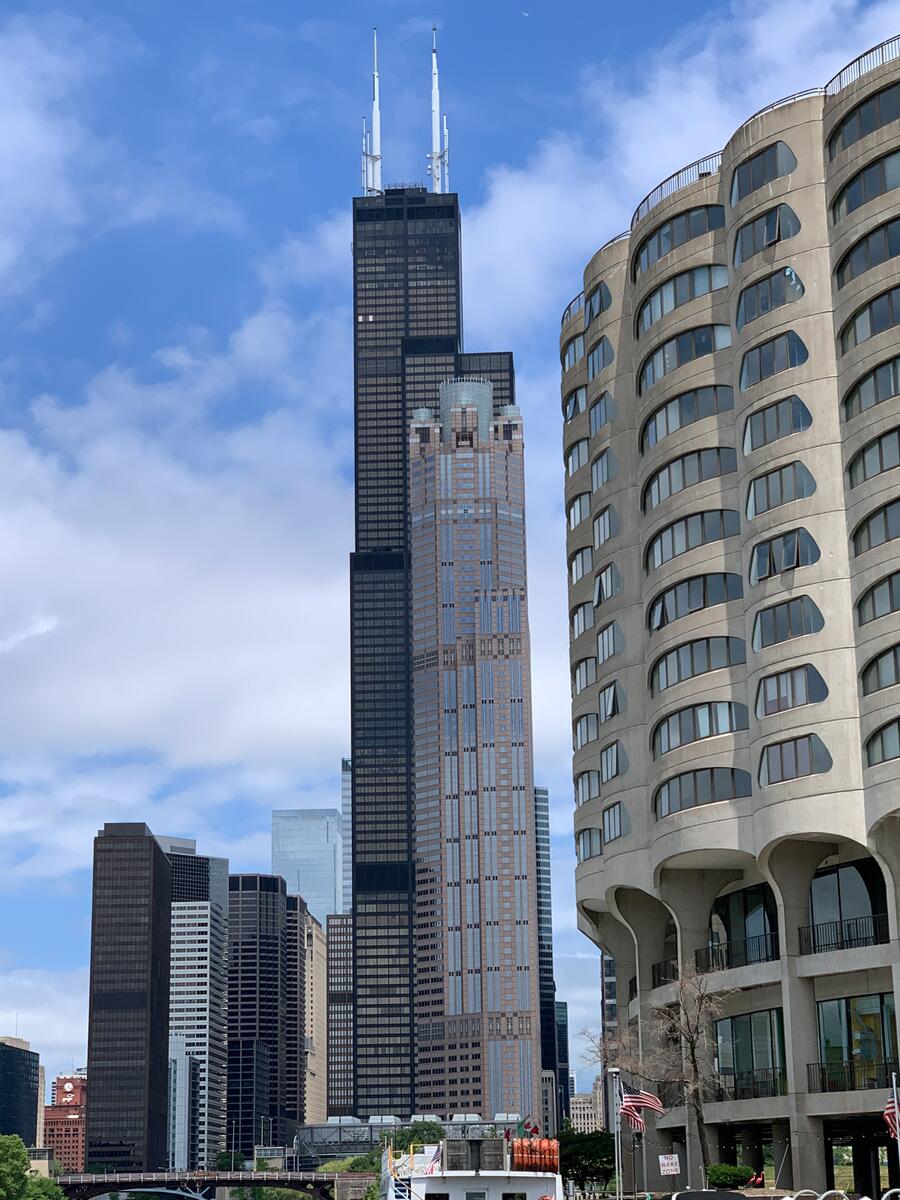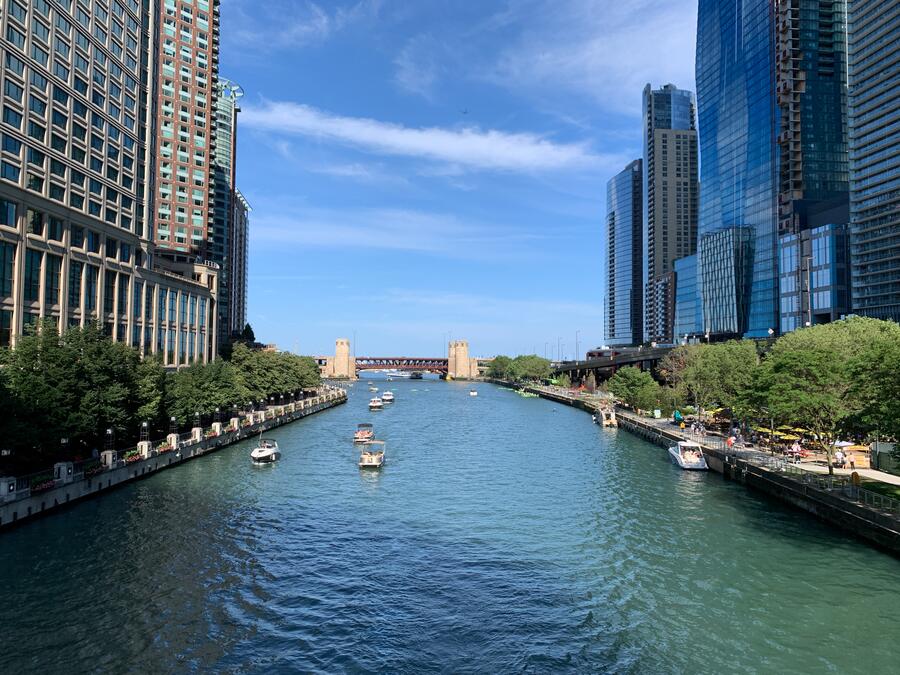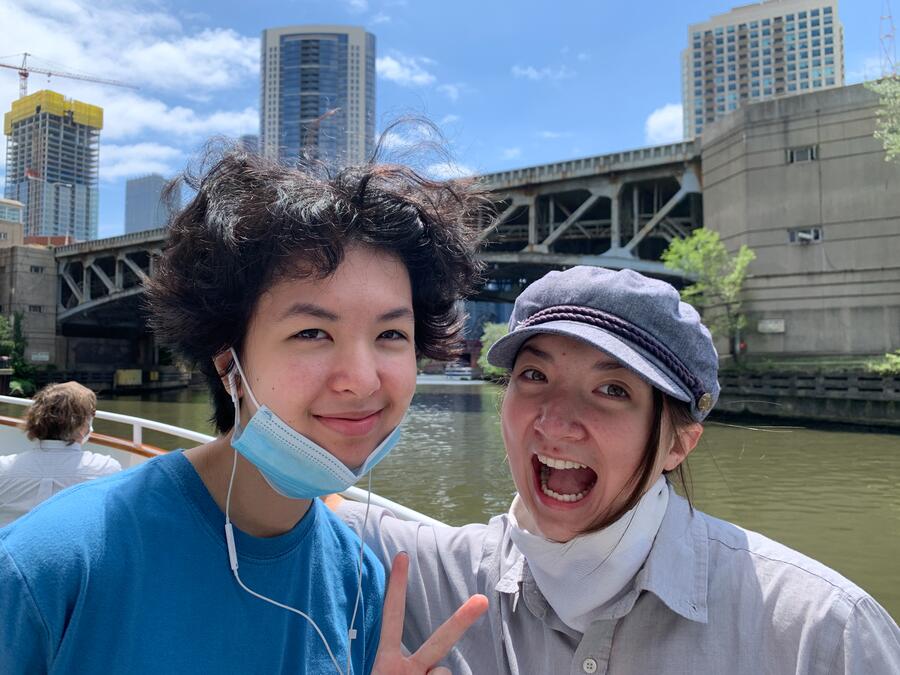 Between the boat tour and our visit to the Willis/Sears Tower Skydeck, we drove to the DePaul and Loyola Chicago campuses - the whole purpose of our coming to town.  The first is on the north side of town, near Wrigley Field and Lincoln Park, while the second is even further north but still part of the city.  I think NLS decided right then and there that she would like to now just consider DePaul.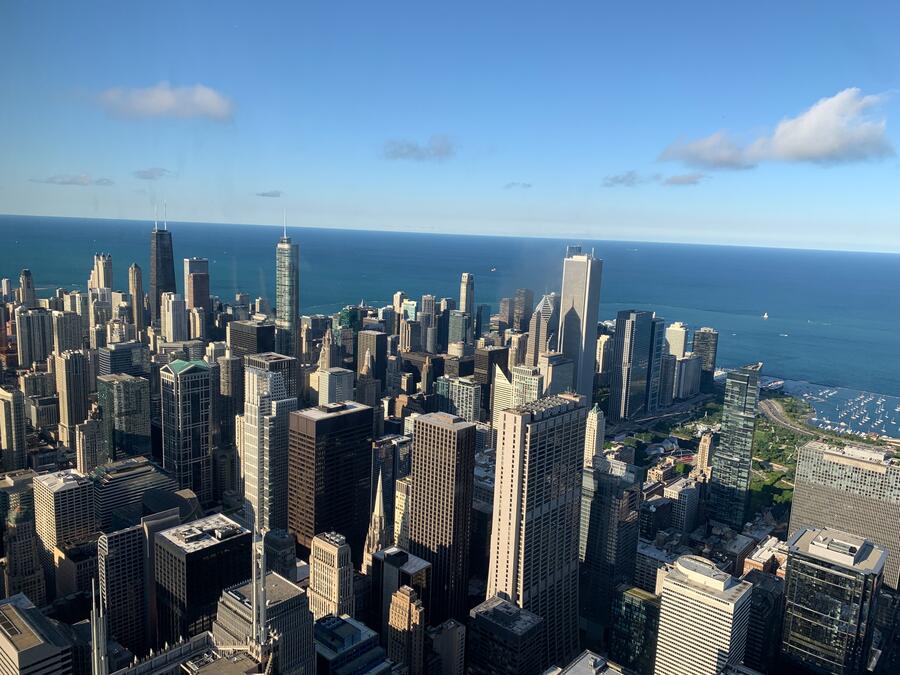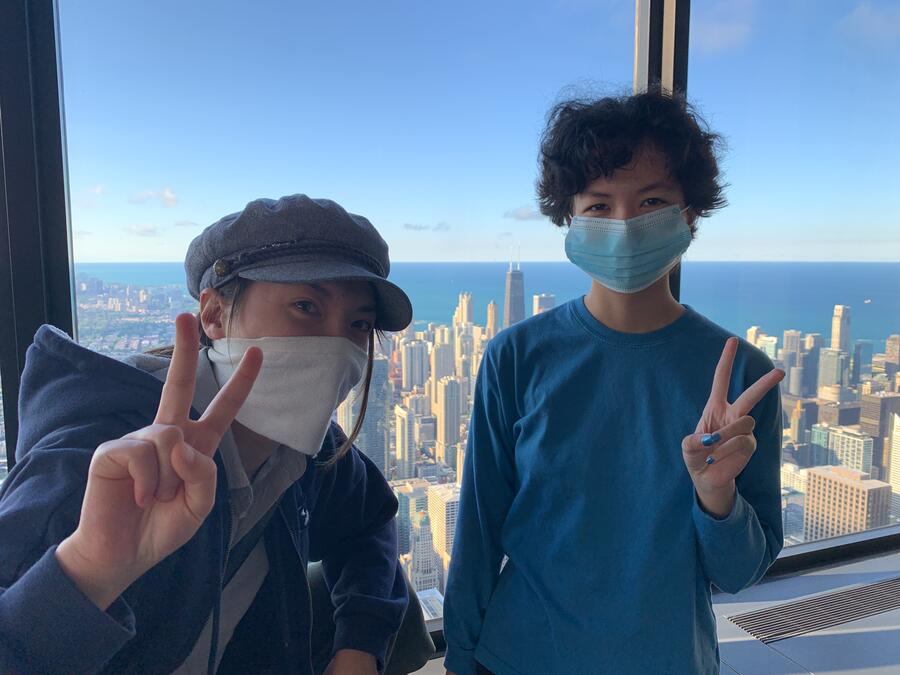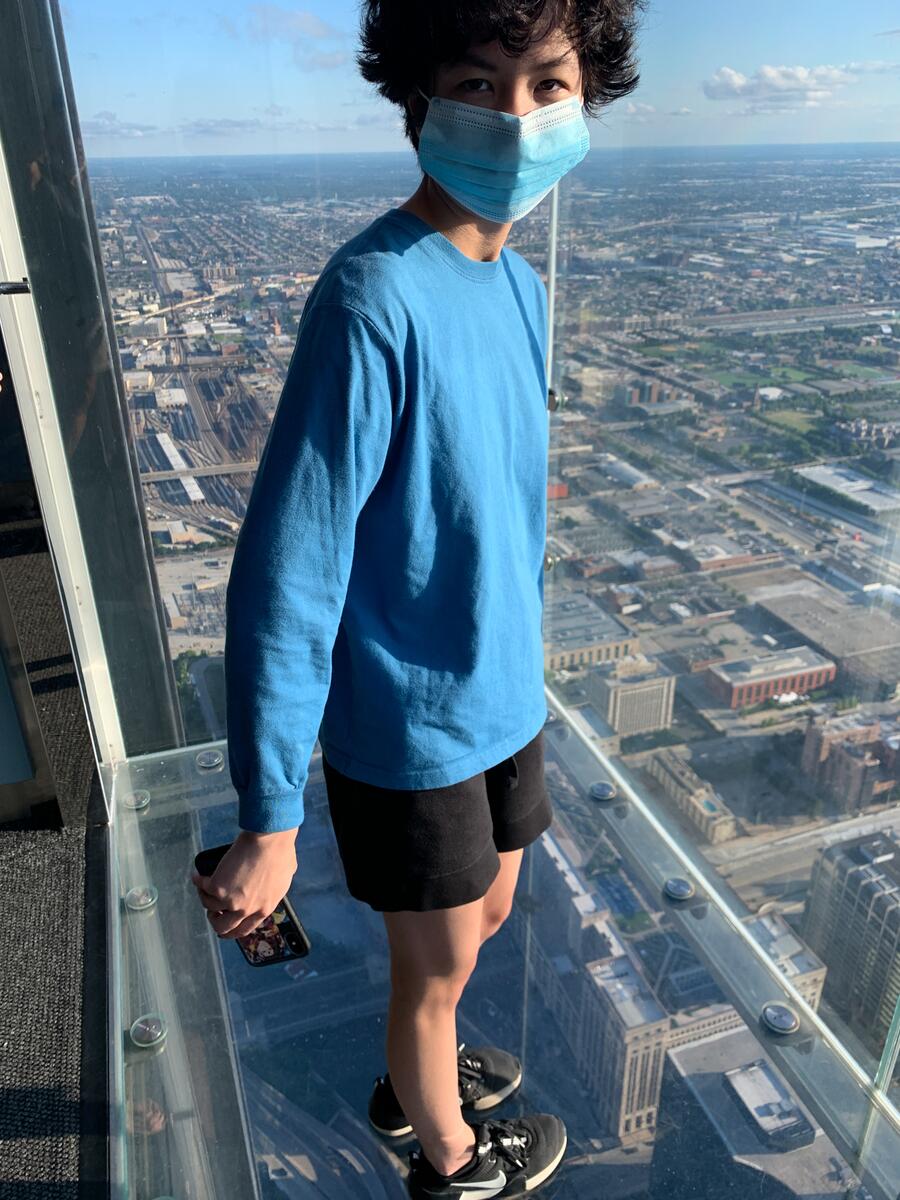 At the tower, we overcame any tendency toward vertigo and stepped onto one of four Skydecks.  They are three-foot wide, six-foot long glass boxes attached to the west side of the building. I felt we were floating above Chicago.  It actually wasn't as scary as it first looks.
The next day, we were leaving but not until the late afternoon.  I took the girls to the Navy Pier, which is normally buzzing with activity.  But on a Monday during a pandemic, none of the amusement rides, like the giant wheel, were open.  It was the same with only a third of the stores at 11 AM.  We also tried to go to several downtown restaurants recommended on Food Network programs, but they were not either.  It was probably the most frustrating part of our trip, but that's just how things happen sometimes.