About a year and a half ago, I went on my first Virgin Voyages cruise, heading to the Costa Maya area of Mexico and Bimini in the Bahamas. RAS accompanied me, and we agreed that it was probably one of the best experiences we've had out of the half-dozen cruises we've gone on together.
One thing we try to avoid doing is going on the same cruise line twice, let alone the same ship. If you ask him, he will say there isn't much difference between them. But you truly can't say that about Virgin.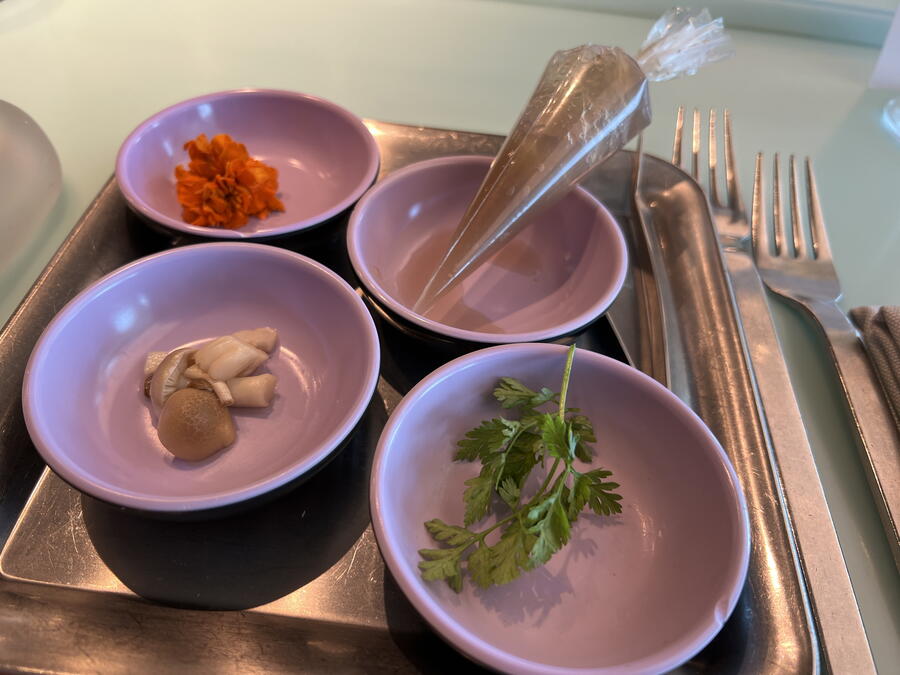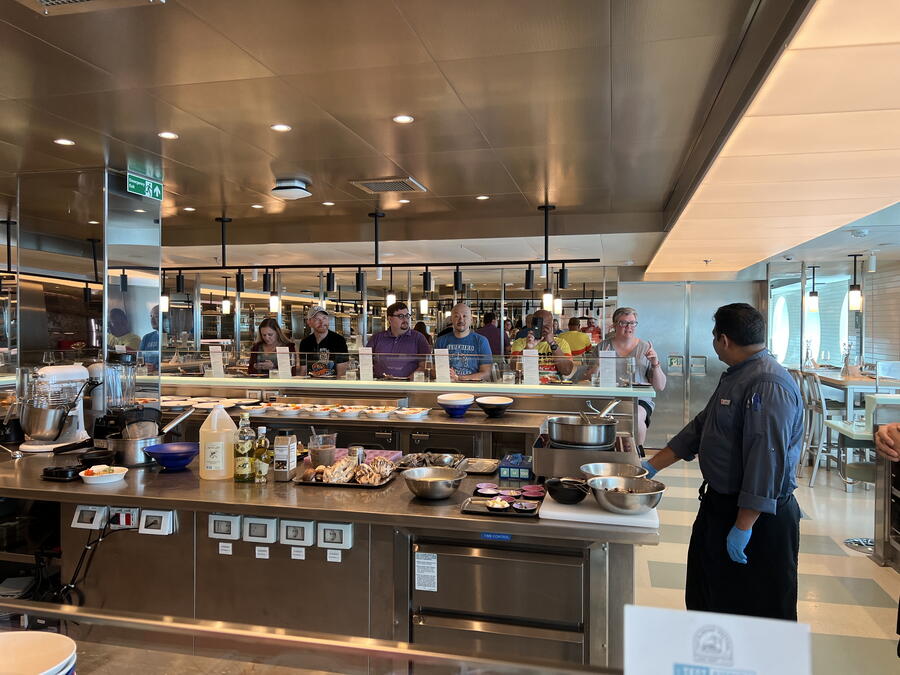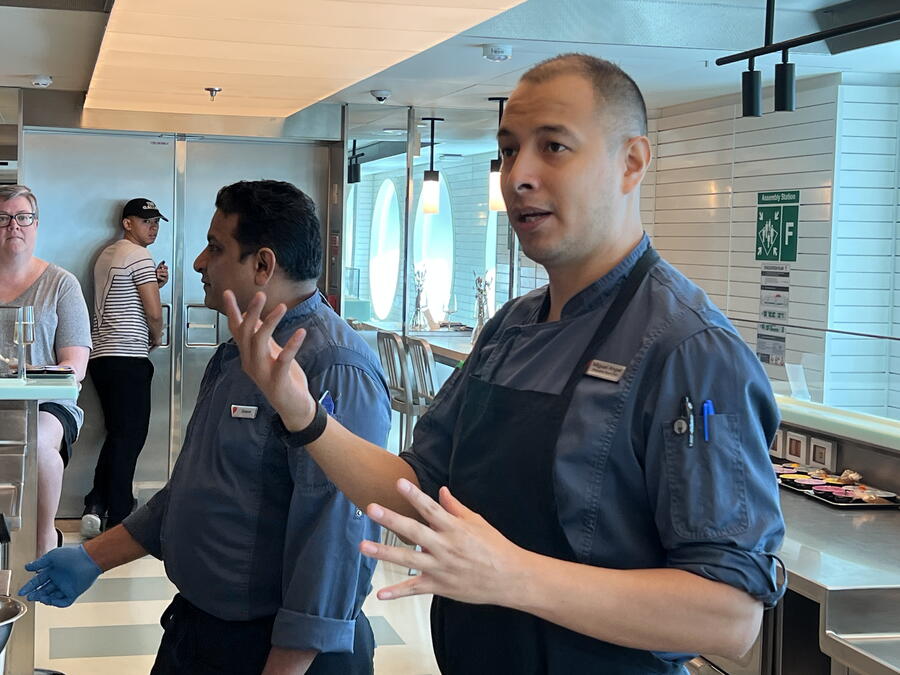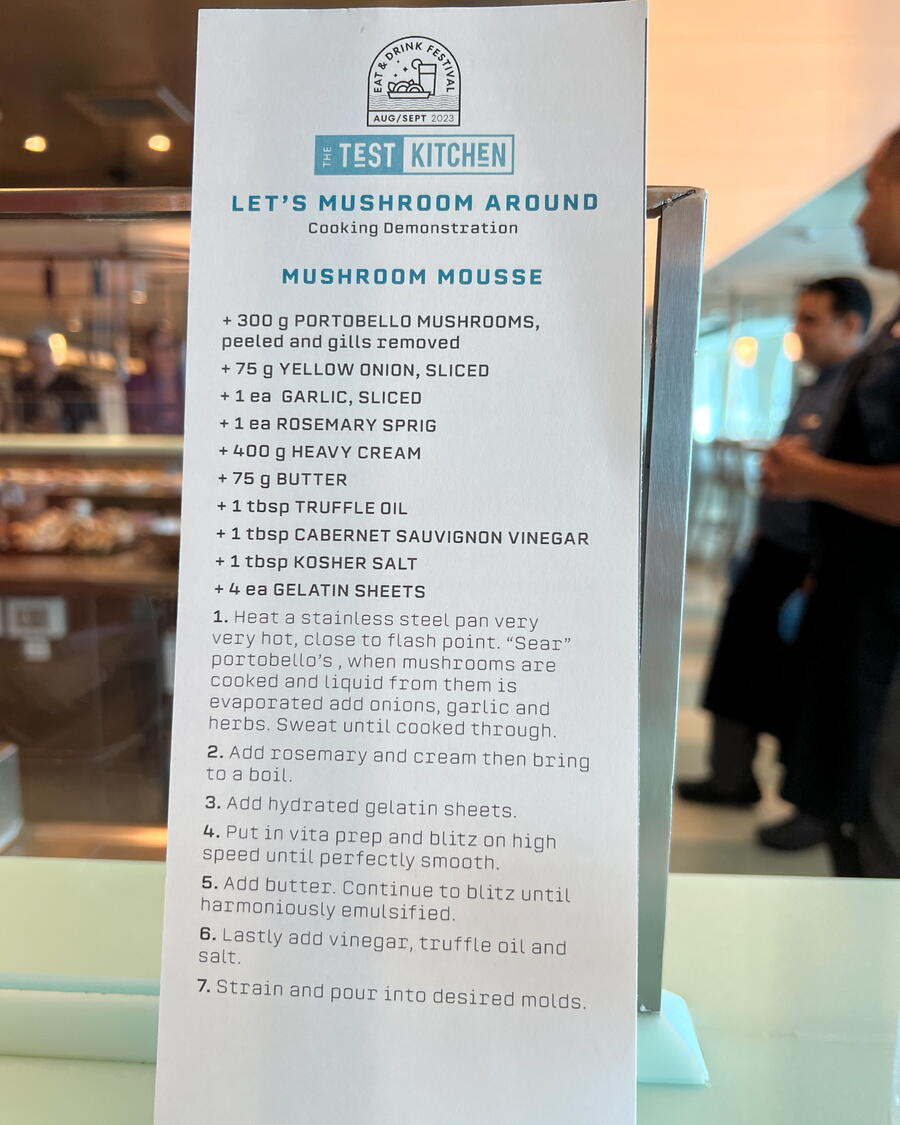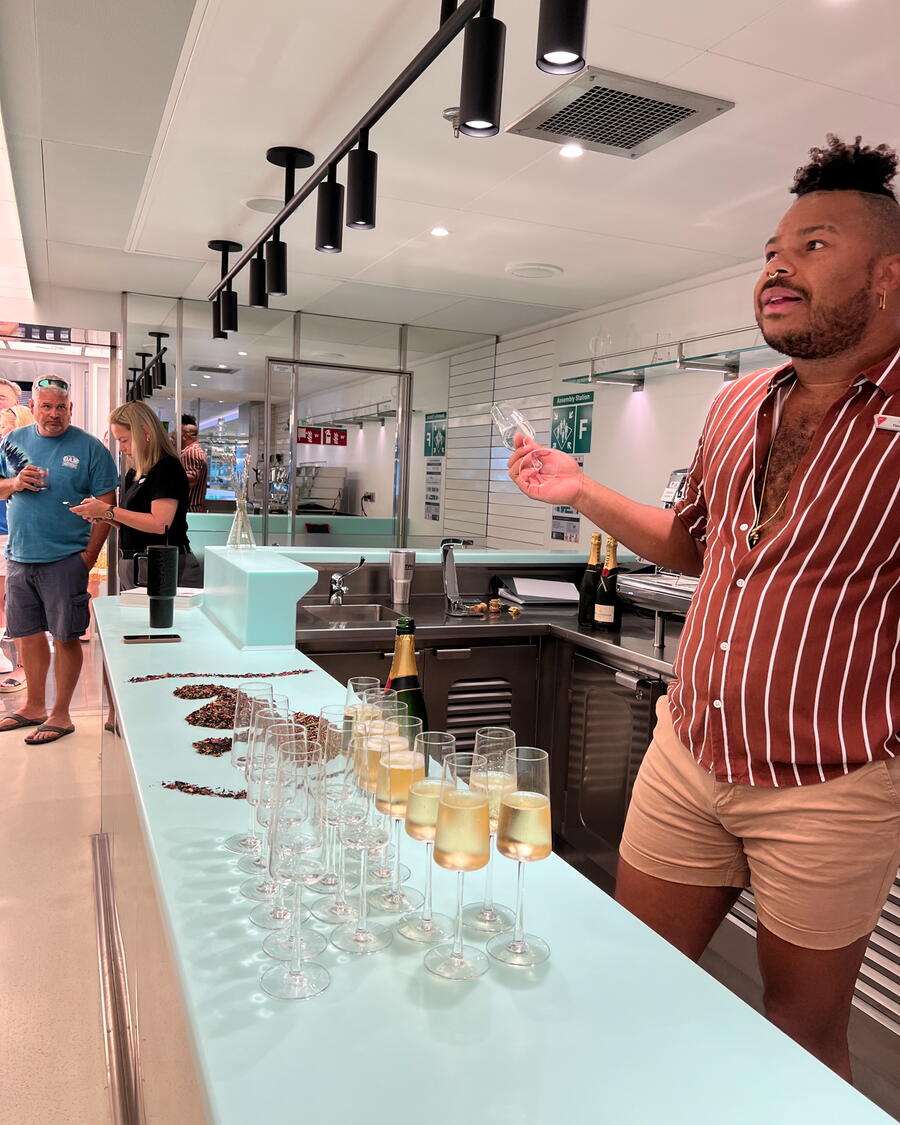 Before, I wrote about how they distinguish themselves from the more established cruise companies, from their terminology ("sailors" instead of guests or passengers) to specialty dining, gratuities, fitness classes and basic beverages and their adults-only sailing policy. But now they are doing something that takes that further with their second annual Eat & Drink Festival.
During August and September 2023 sailings, this event offers tasting and drinking events, cooking demonstrations, special starters and other culinary-related happenings, some of which are charged extra. For this reason, I went by myself while RAS enjoyed the ship for free.
Here are some things I experienced during this short cruise time.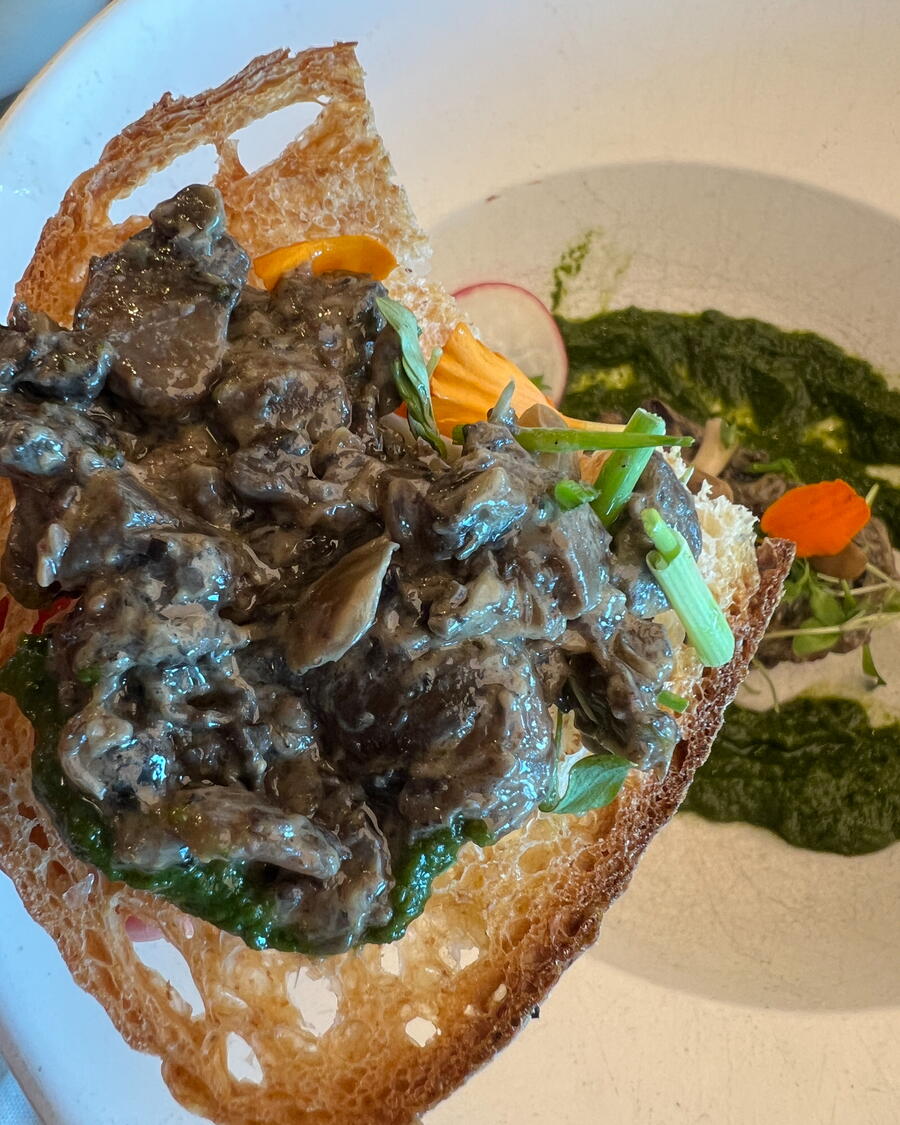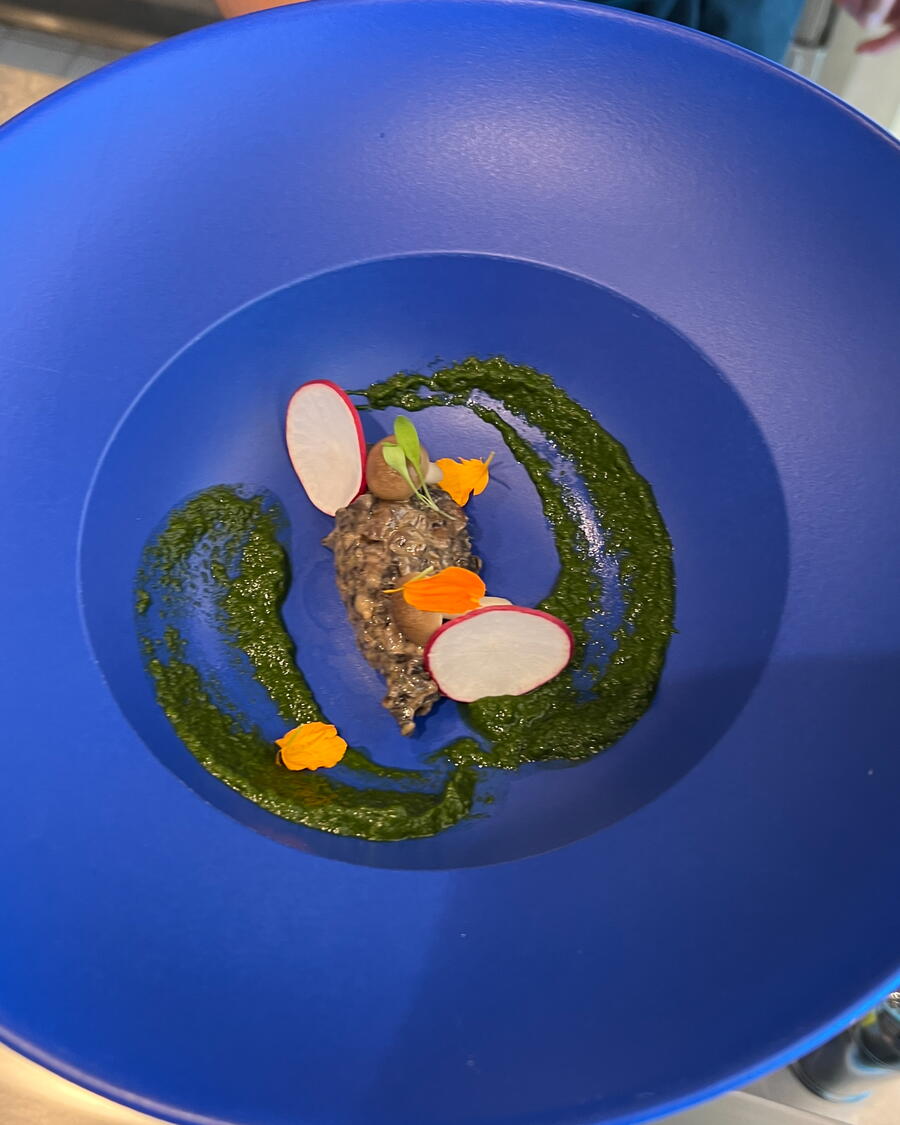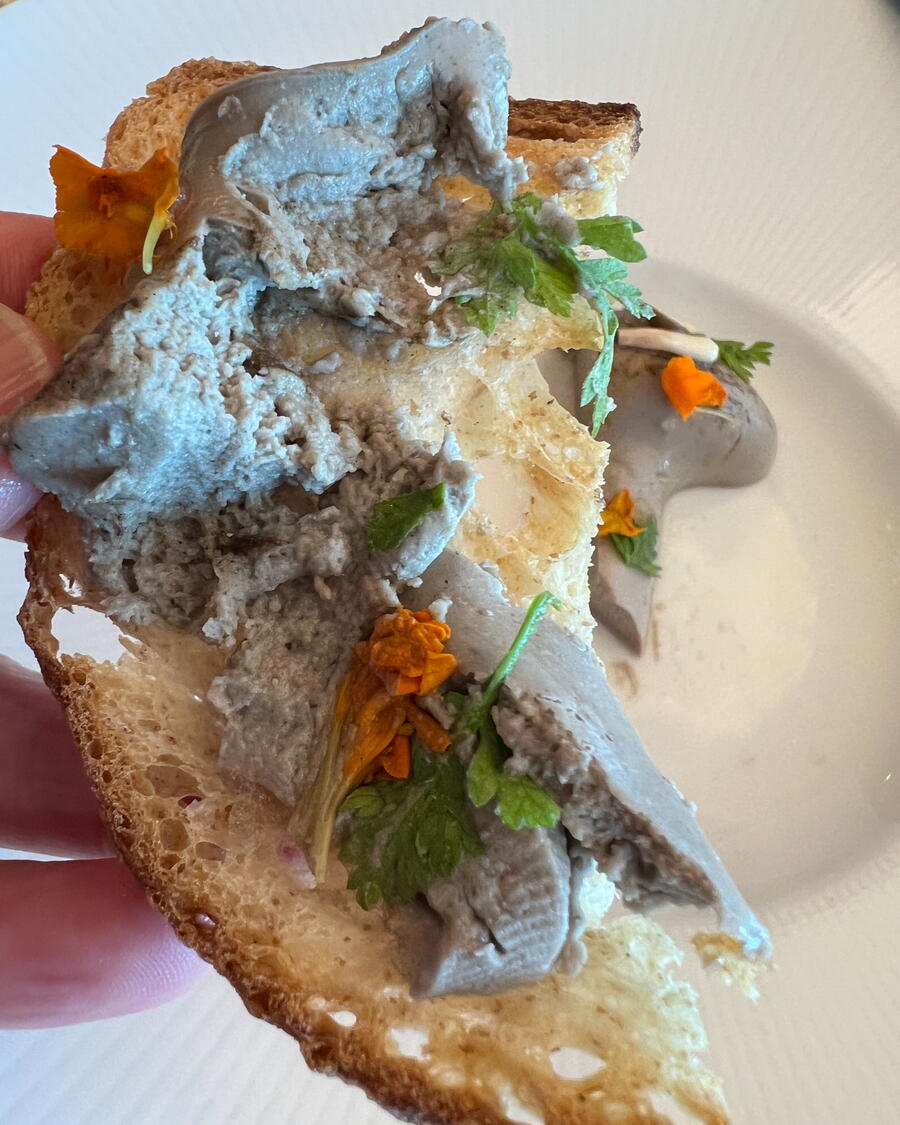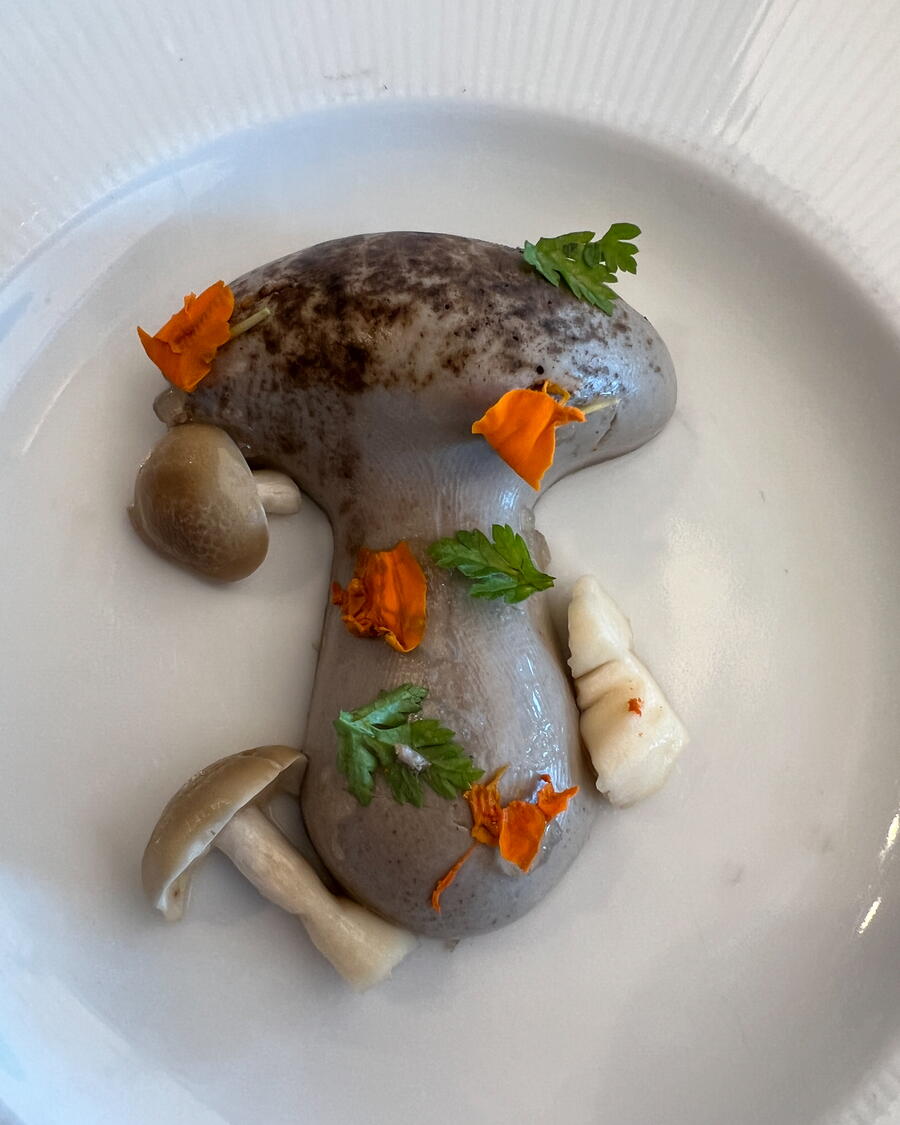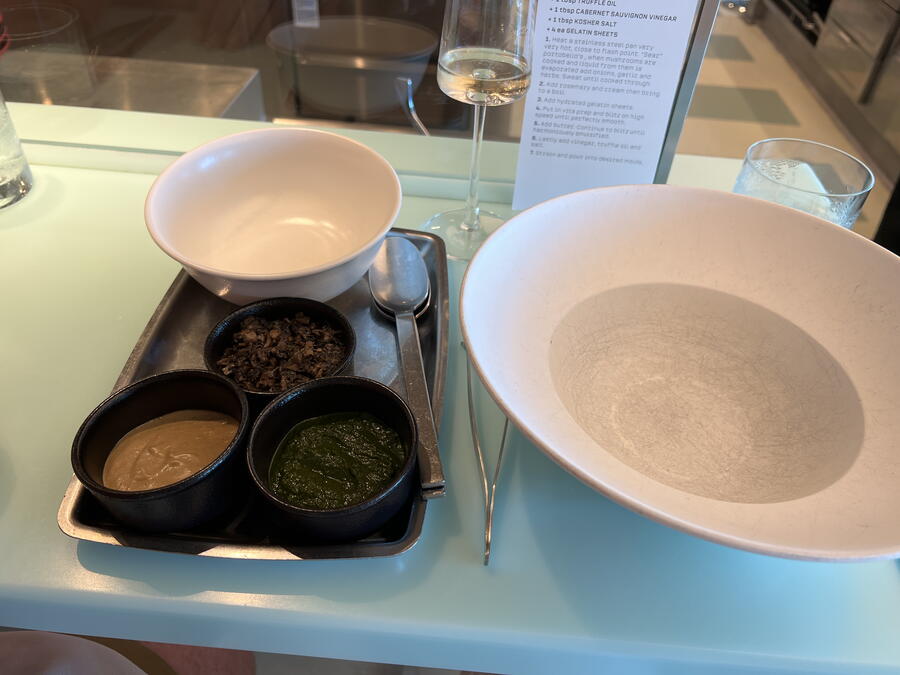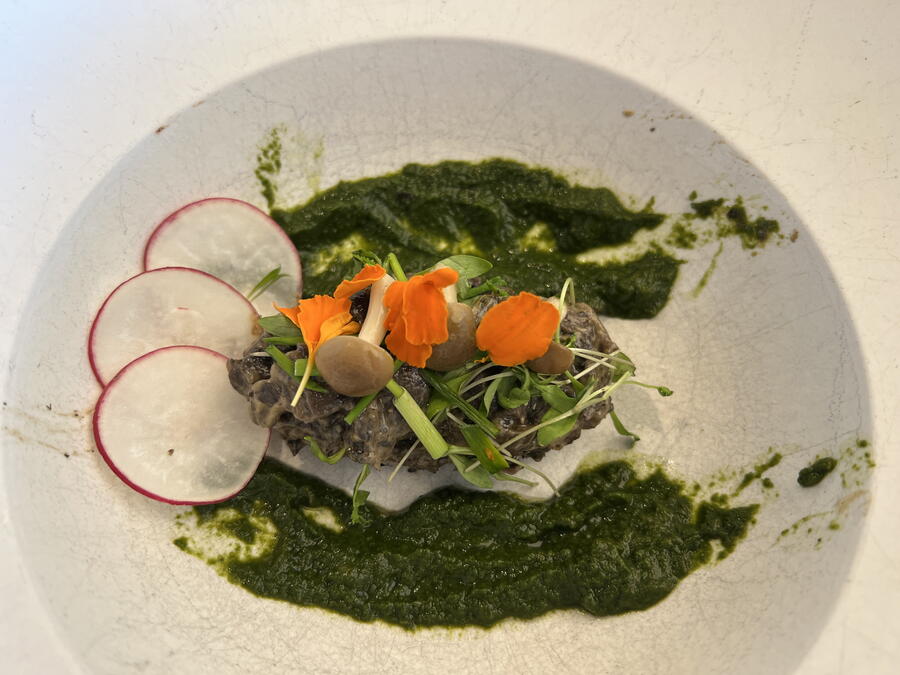 special culinary events
Each Virgin Voyages ship has different food and drink events according to how long each sailing is and the destination. We chose the shortest possible itinerary, so I didn't get to experience that much. Also, I had to sign up for events when we boarded the ship. Many reservations were already taken since we didn't do that until mid-afternoon.
So, I could only sign up for one thing – Let's Mushroom Around, at one of their eateries, The Test Kitchen. This involved a cooking demonstration of two of Virgin's most popular dishes – the mushroom mousse and the mushroom tartare. The chefs preparing them made it look easy, but you need special ingredients like cabernet vinegar and gelatin sheets.
What made this fun was the opportunity to create our own plating, complete with the mushroom-shaped mousse and the tartare roll that took a little skill with two spoons.  We were given special tongs to place the chervil, pea shoots, small whole mushrooms and edible marigolds to decorate our plates.  Even if they didn't look quite right, they both tasted wonderful.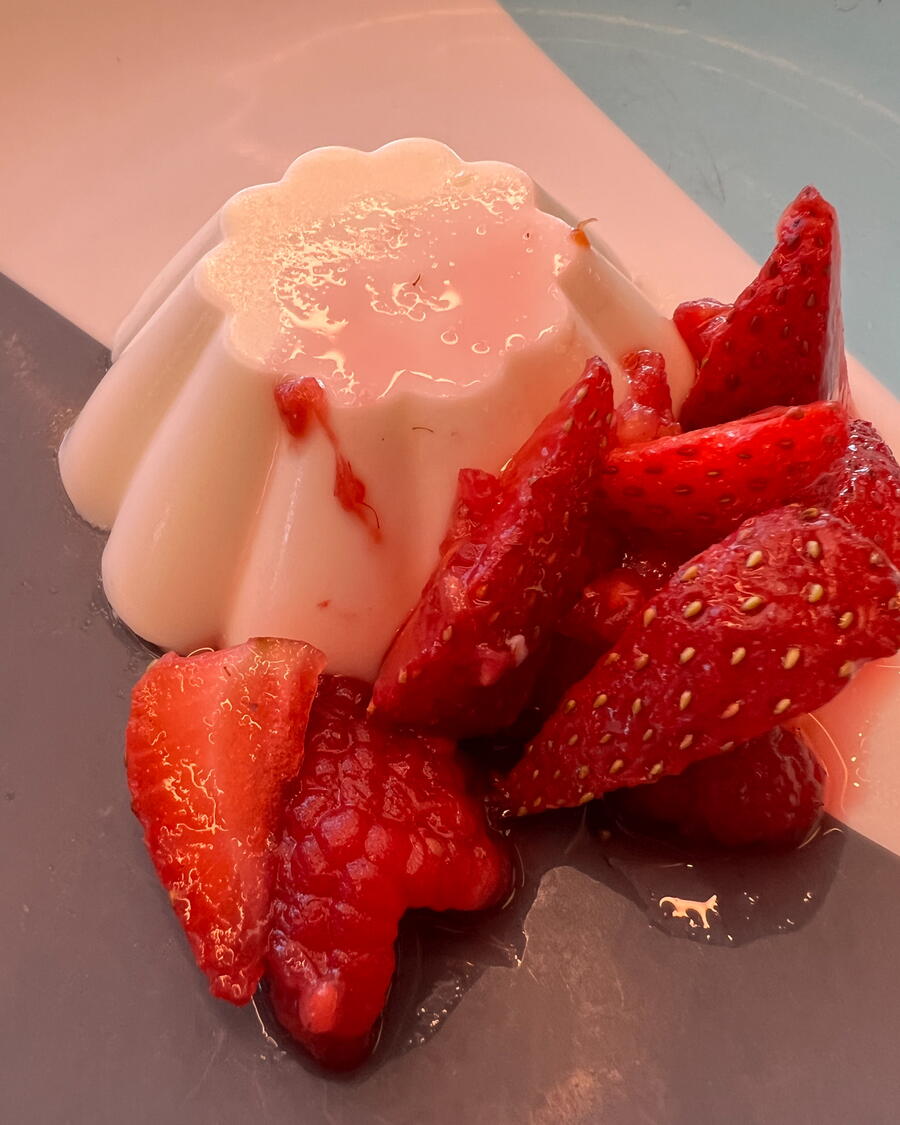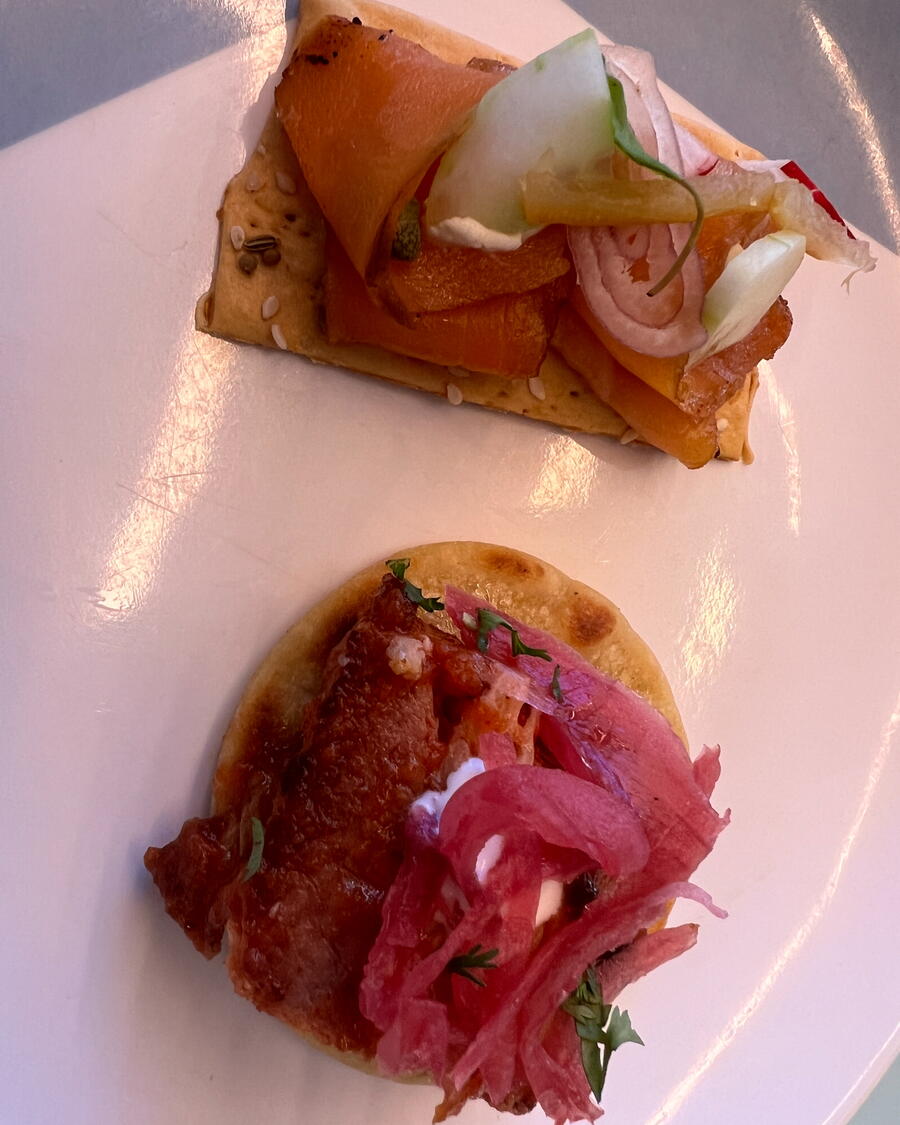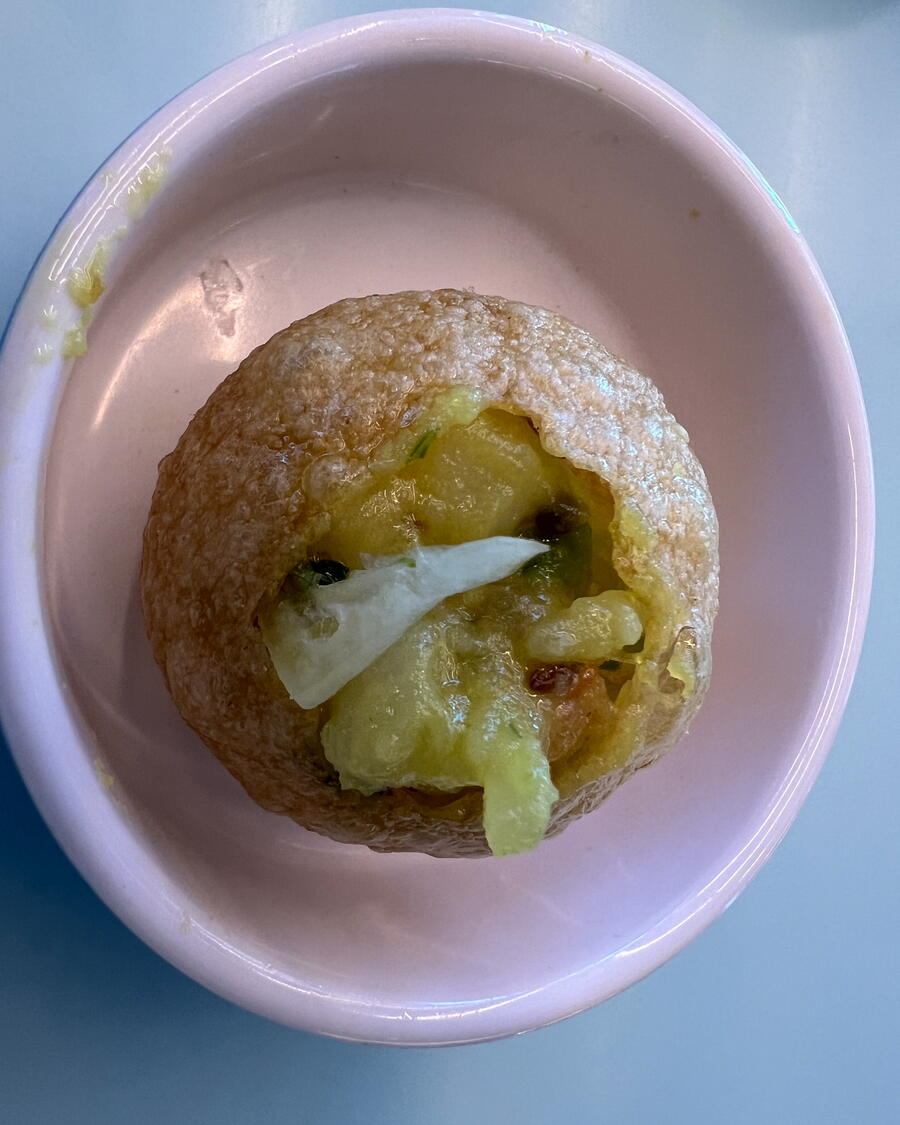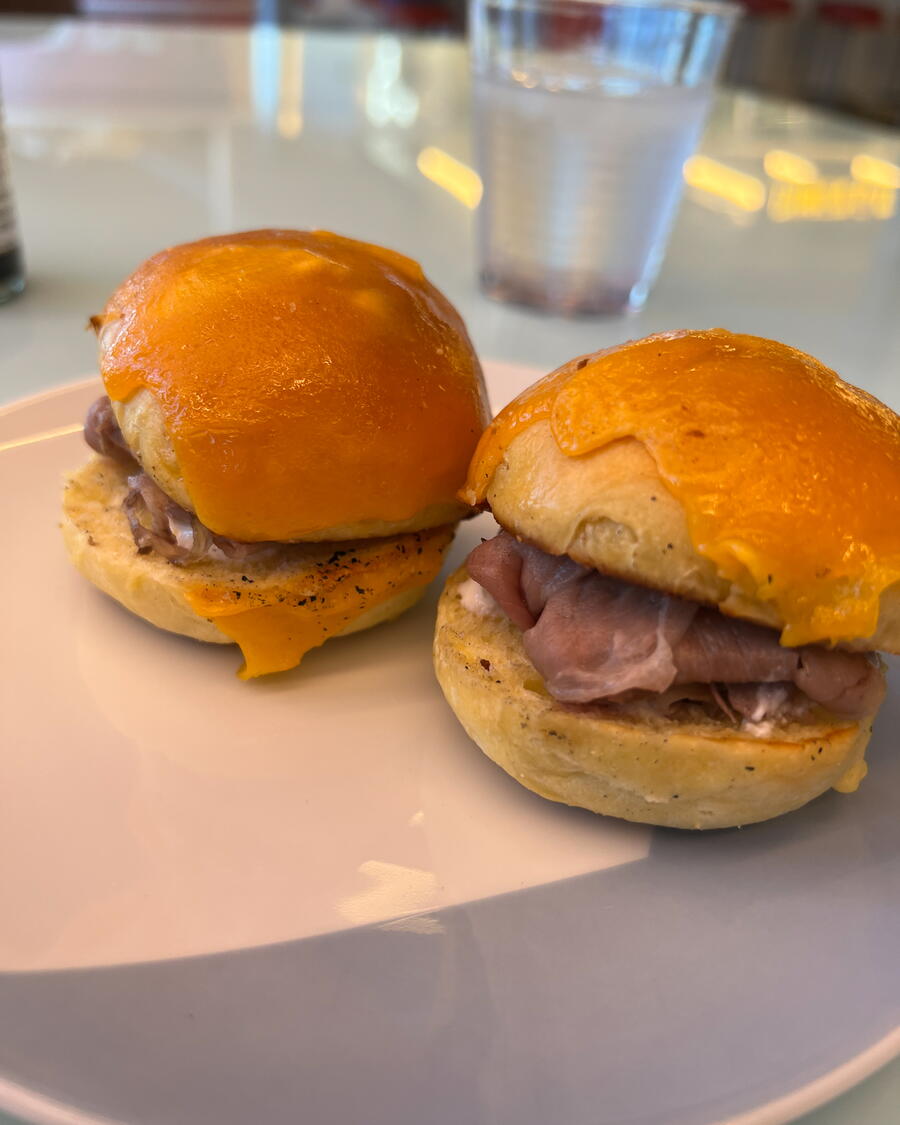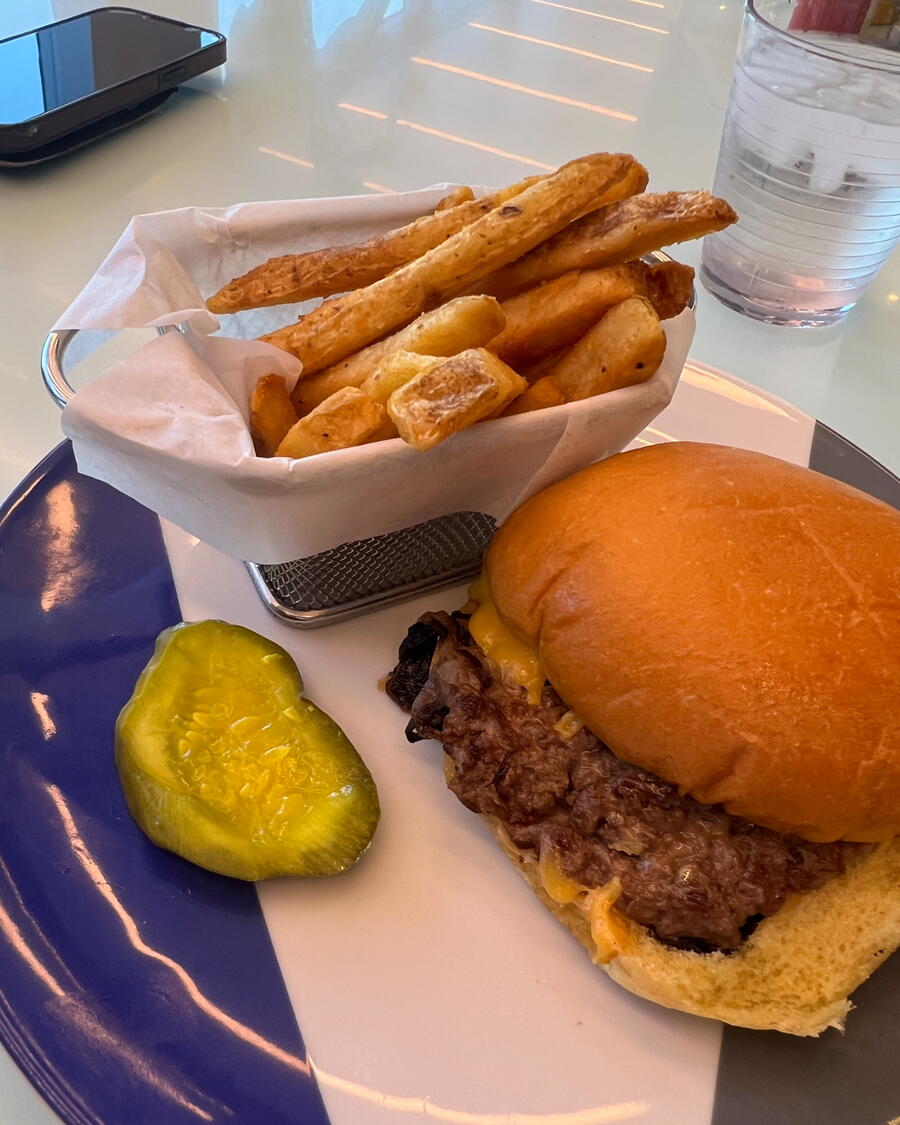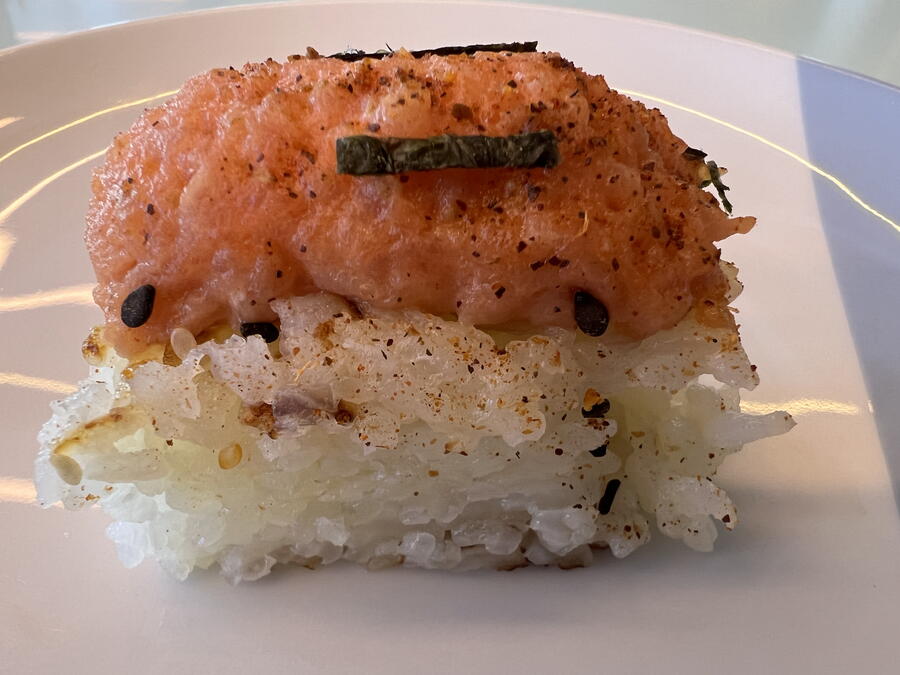 The fest for everyone
On the last day of the cruise, there was an event for anyone who wanted to attend in the Galley, which is Virgin's version of the buffet and could be considered a food hall. In addition to their usual offerings, each station served up a dish created by either the ship's culinary staff or a special guest chef. 
We started with a tuna and crispy rice nigiri sushi and a samosa popover, which were just savory enough to satisfy and light enough that we could have plenty of room for everything else.  Then we moved on to a roast beef slider with horseradish aioli, a Moz burger (with cheese and onions), a pork belly sope and cold ramen noodles with vegetables. Finally, there was a chocolate hazelnut gateau and a vanilla panna cotta with fresh berries for dessert.
Each of these dishes was good to excellent. Truthfully, I enjoyed the starters, the noodles and the cheeseburger most. I was disappointed with how ordinary the desserts were. So, if I had to recommend the Eat & Drink Fest to people interested in this, I would say it's fun but not worth building your cruise plans around.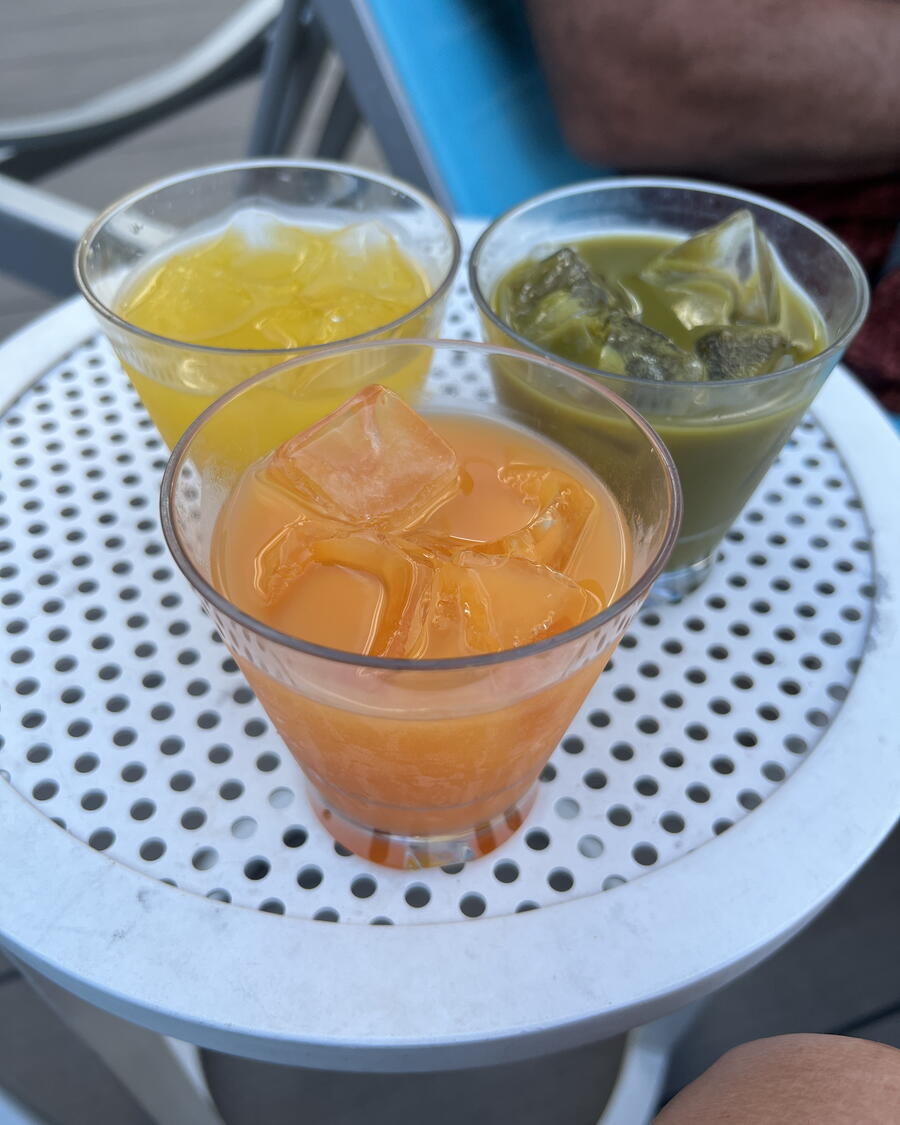 Bonus: The romantic treatment
Something I did decide on was getting the Romance Package for an extra $200, to see what it entailed.  You and your significant other get a three-hour pass to the ship's thermal spa, which has several treatment rooms and hot and cold tubs; special fresh-pressed juices every morning; two plates of treats (we got macarons and chocolates); and a Shake for Champagne serving. Each was great, but we didn't get the last thing because RAS and I don't like bubbly.  
Is it worth it? If you love champagne, then it could be. But it's a maybe if you want to use the thermal spa and get adequate freebies.