When I observe what's going on with restaurants and eateries, I'm noticing that there's accompanying trend – the inclusion of more artisan cocktails and mocktails.
Having these seemingly two diametrically opposed developments isn't that surprising. Some want to enjoy beverages that go beyond wine and beer and aren't just straight shots of liquor. At the same time, others and even those same imbibers want to have something refreshing but booze-free.
I can't speak for the mocktail trend at the place that RAS and I recently visited, Vice Kitchen Wine Whiskey, but I can tell you that I've found some great mixed drinks here…as well as some tasty food.
Much like The Eddy Taproom, Vice has at least a dozen artisan cocktails that are all tempting to order and try. Since I still consider myself a lightweight when it comes to drinking, I only drank one on our visit. RAS doesn't like them as much – he'd rather order a draft beer, glass of wine or a straight shot. Here's the lowdown on both.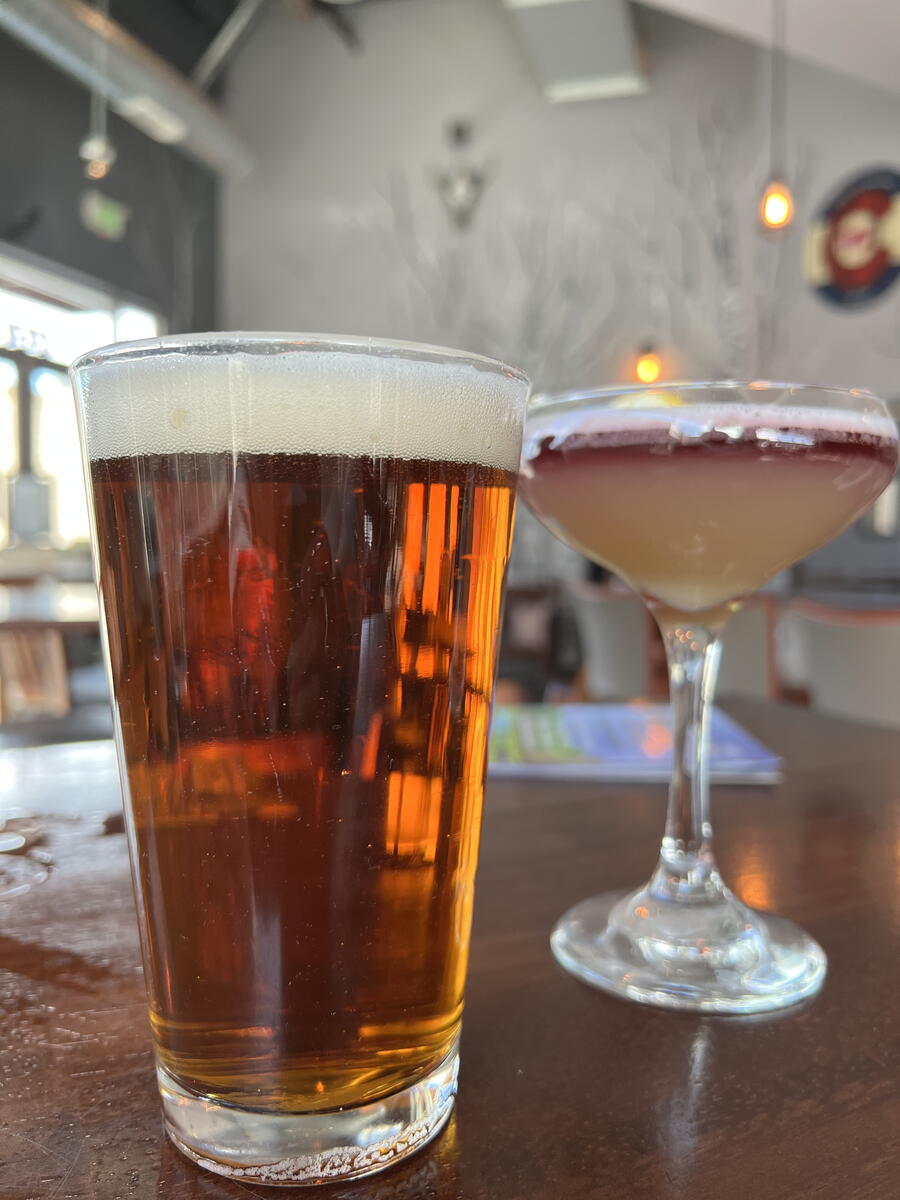 More than just wine and whiskey
Margaritas - if you haven't figured it out from my previous posts – will always be my first cocktail love. I will order one of these before all others. But since I've been going on cruises with an excellent selection of mixed drinks with other liquors, I've started to venture away from my safe tequila and lime elixir. I can now say that I will try drinks with gin, rum and whiskey, too.
With "whiskey" in its name, you'd think that Vice would have this key ingredient in most of its cocktails…and it does. There are also various kinds of whiskey, Scotch and bourbon served up in shot form. But the cocktails also include a good share of other delectable liquors like gin, tequila, mezcal and even absinthe.
I enjoyed a John Hancock, which mixed fireside whiskey, lemon juice, simple syrup and topped with Malbec. It was deceptively potent, served in a coupe glass and small in portion. But with its slightly sour taste balanced with sweetness, it provided a good kick. RAS had a pint of Colorado Native amber ale on draft, which is a good malty artisan brew from one of Coors' microbrew divisions.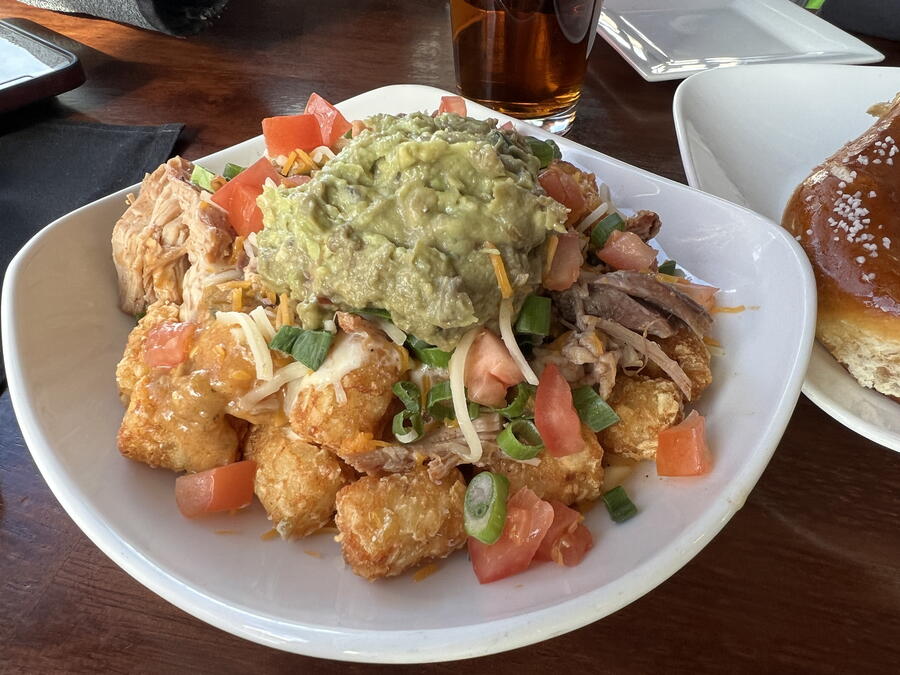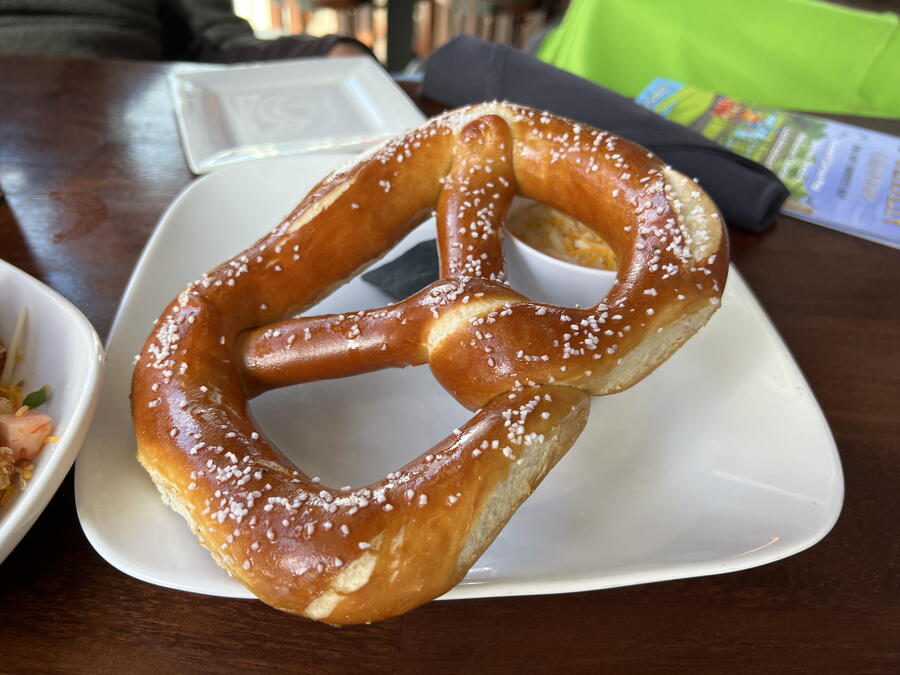 Starters for dinner
As RAS and I often do, we like ordering starters or appetizers for dinner, bypassing the entrees because we struggle to finish those. And even when we take them home, we don't always enjoy them because they just don't taste as fresh as when we first get them at the restaurant.
We had a difficult time deciding which smaller plates to choose. Everything sounded delicious, from the sandwiches to the flatbread pizza. But we settled on just two starters because that's what appealed to us (I feel a little silly just showing you two dishes here, so all the more reason to come back and try more food).
Totchos, which are pulled pork nachos with tater tots, were covered in queso, green onions, green chile, tomatoes, aioli crema and optional guacamole, were messy but irresistible. We balanced that out with a doughy but chewy soft pretzel with beer cheddar sauce. This normal item had the amusing name of Big Ol' Softie. A few of Vice's menu items have clever menu titles just like this.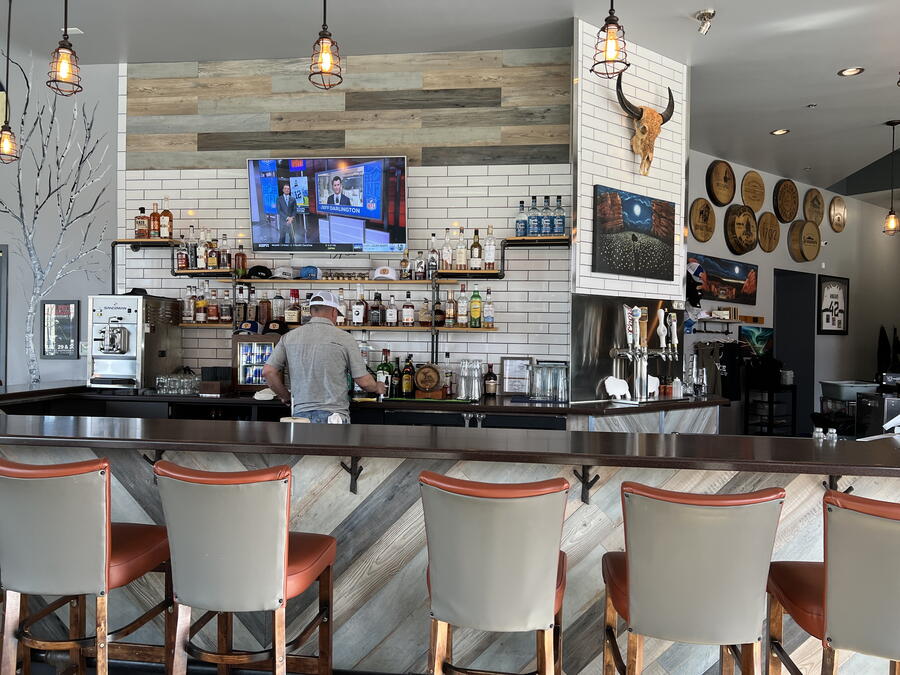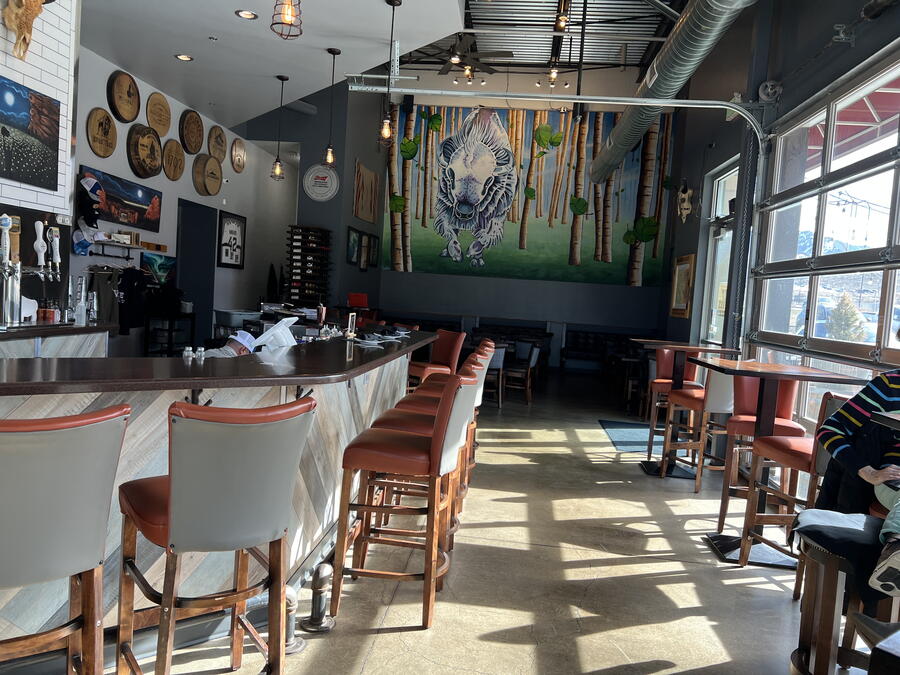 Neighborhood hangout
Truthfully, Vice isn't in a neighborhood at all. It's located in a strip mall that's next to Origin Red Rocks hotel and further back, a rock quarry. But for those of us who live down the road and don't have much for bars and restaurants, this is a good option and an classier alternative to the sports and biker bars that are closer to our home.
Vice's décor is simple and clean, with some outdoor-themed flourishes like aspens painted on one wall and a mural of a bison on another. Like with many local establishments, there's a glass garage door for indoor/outdoor seating.  It will be a treat to return here when the temperatures are warmer and we can enjoy that patio seating…and more drinks and food.