The hotel before the mountains
Origin Red Rocks is the sign of the new Denver.  It doesn't just represent a hotel before any motorist heads into the Rockies.  It's an ultra-hip boutique inn combined with Colorado's love for the outdoors.
I've now been here just short of two decades.  In that time, developers snag any bit of available real estate, open space included.  Often, that is another characterless multistory condominium built way too close to a major freeway.  Worse, it can be strip mall that has corporate big box stores that have nothing unique about them.
But sometimes, there's something a little different. Just about a mile up the hill from my house, at the on-ramp to Interstate 70's entrance into the Rockies is a new hotel.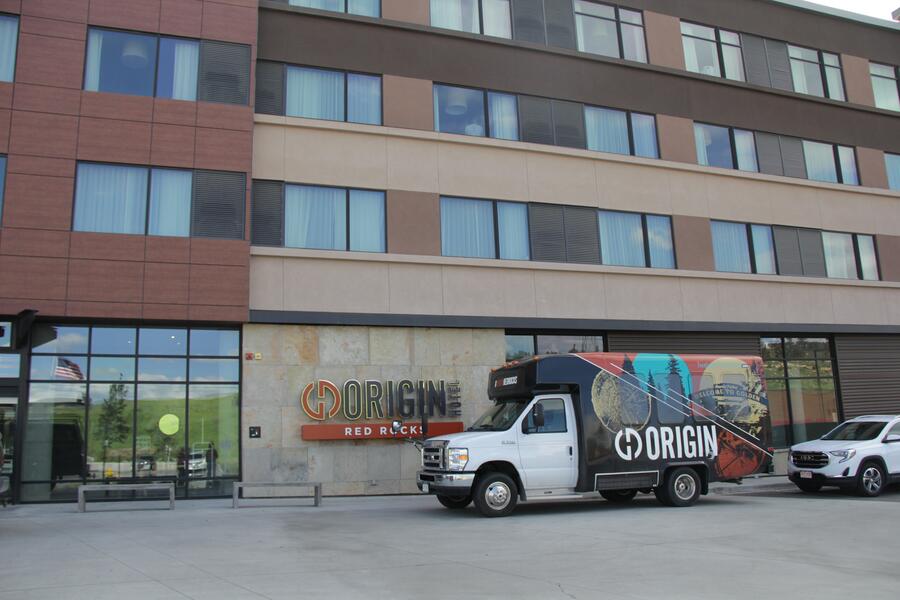 Origin Red Rocks is a small establishment, with fewer than 150 rooms. It's billed as the "official hotel of Red Rocks Amphitheater," Yet it's unclear if there's an actual connection to the famous venue on the other side of the hill.  Origin has another property in Lexington, Kentucky, and two in Raleigh, North Carolina and Westminster, just north of Denver.
What Origin Red Rocks looks like
The slightly boxy exterior has one wing that juts out in a obtuse angle, giving the building some visual interest. Near the entrance, a bright tile mural hints at the unconventional decor inside. If the tie to Red Rocks is not quite official, the vibe of the place is decidedly rock n roll. Splashes of vibrant color adorn the walls and furniture, with a balance of slate and hardwood.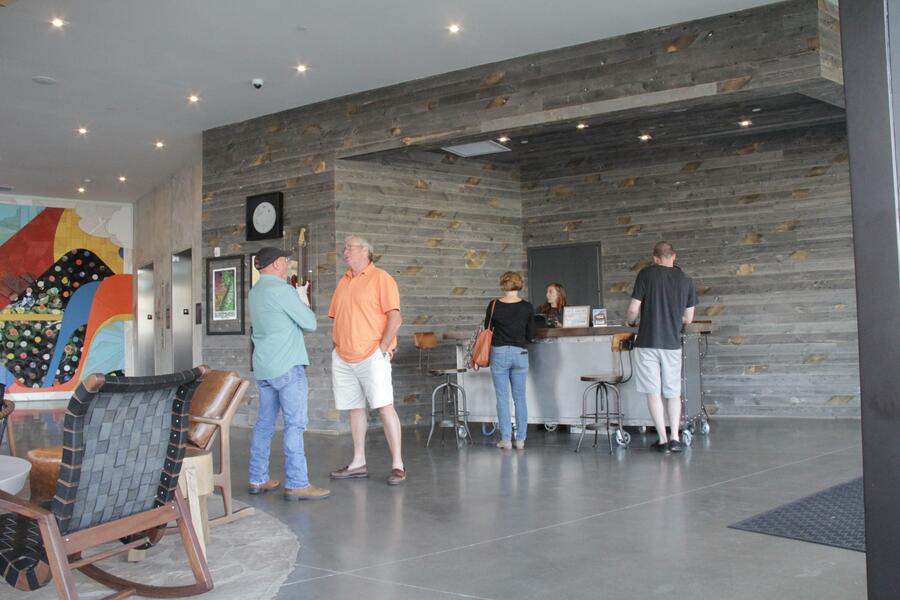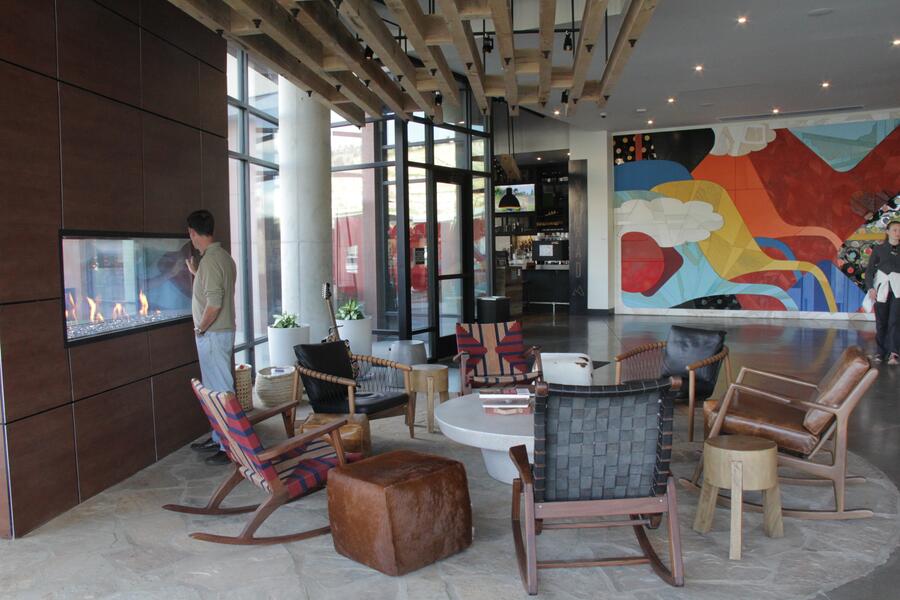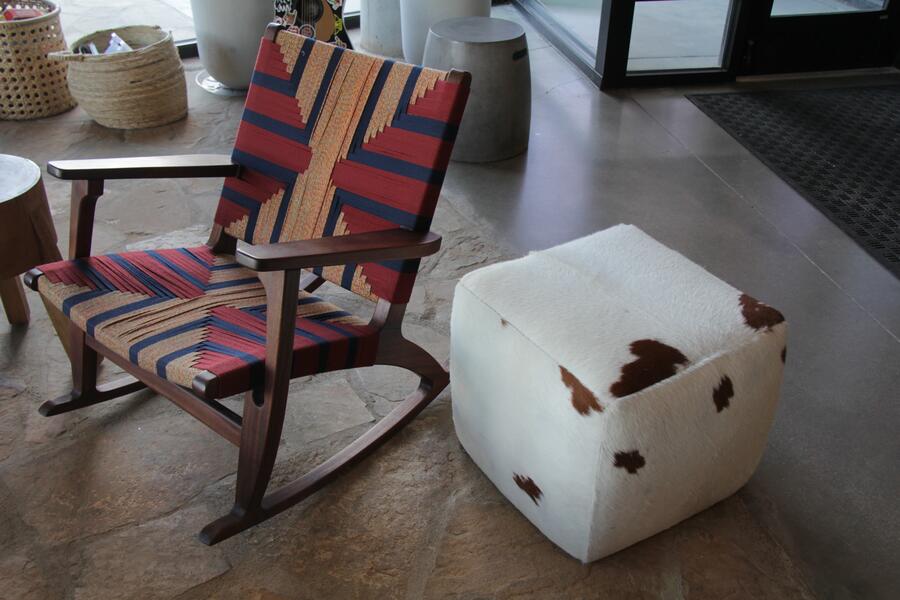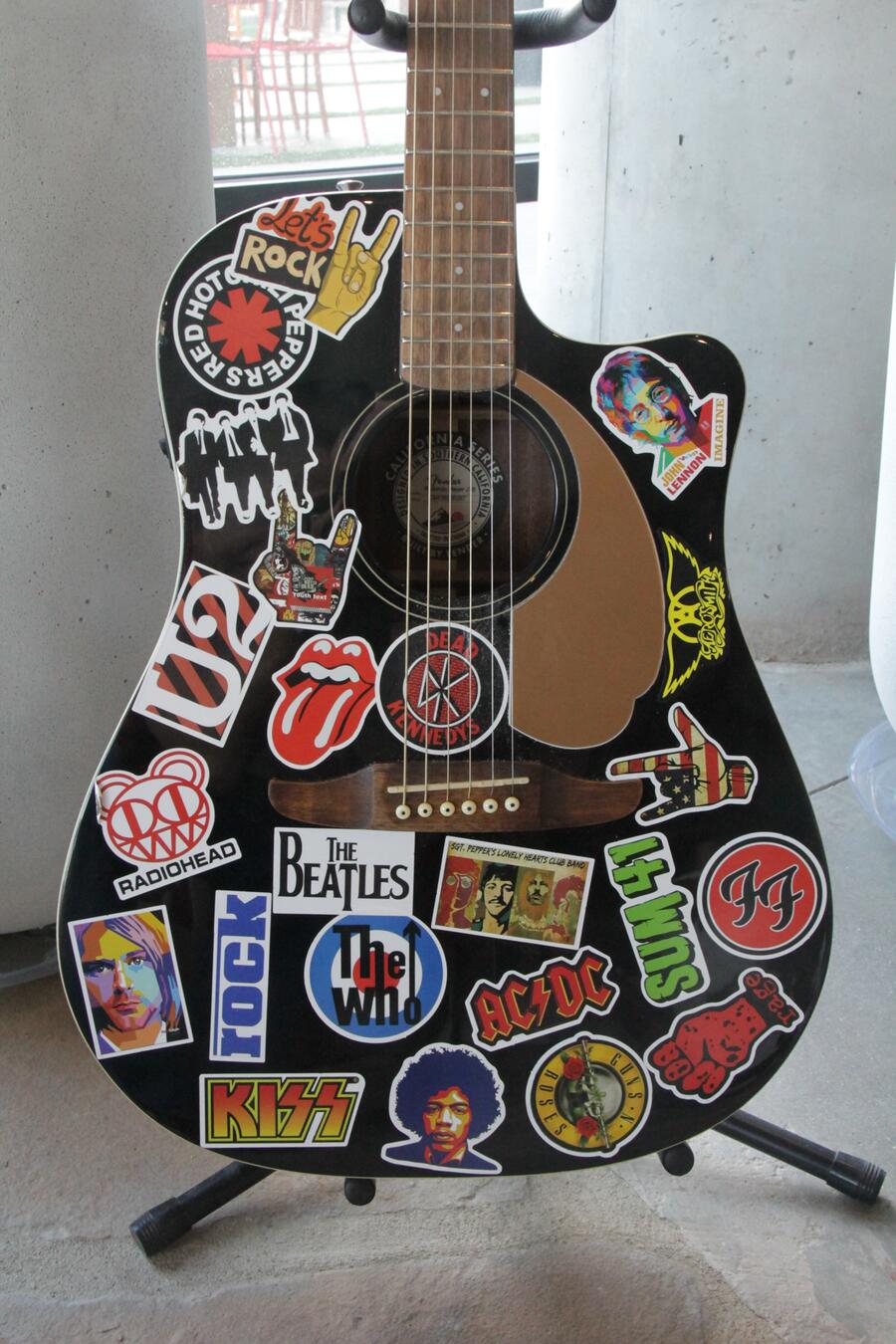 Nearly a dozen different types of room are available for booking. There are the standard king and two queen options with accessible and classic configurations. You can upgrade to larger versions of each, as well as three different suites.
The most unique rooms at Origin Red Rocks is the bunk suite, which houses eight guests. Its main feature is a bunk room looks like your typical quarters from summer camp. There's also a king bed, a sofa bed, living room, refrigerator, wi-fi and a 50" LED TV. It's ideal for a large group coming to see a concert at Red Rocks in summertime and not risk getting a DUI on the way home.
Every room has access to amenities not typical to your larger chain hotels. These include a shuttle bus to the amphitheater, mountain bike rental, bike repair services, in-room tents and sleeping bags and yoga gear. A fitness center and electric-car charging bays are also on the premises.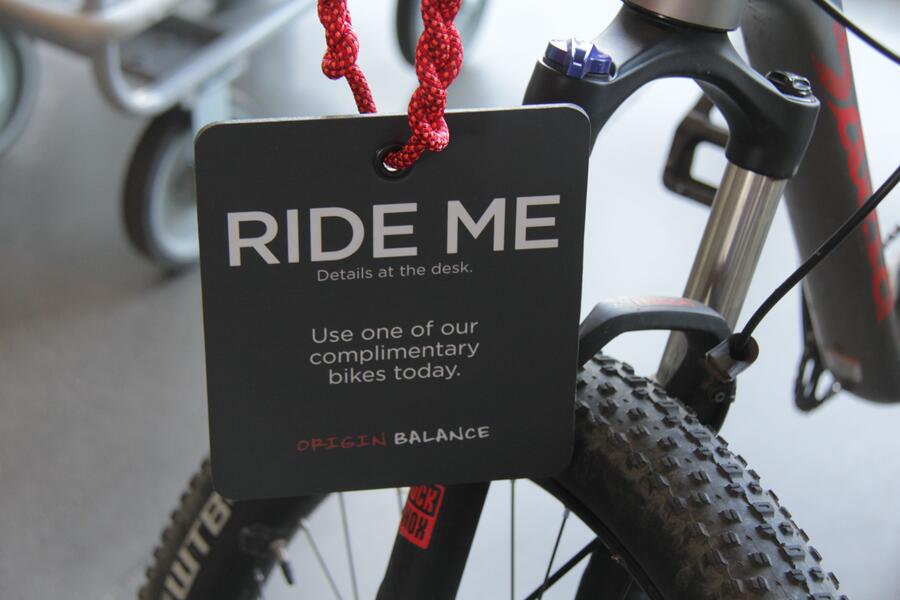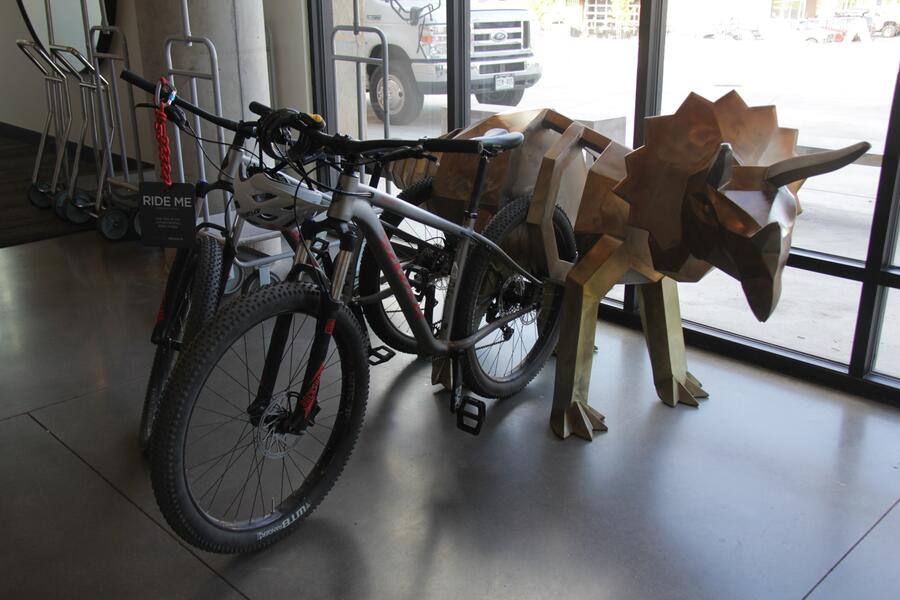 Why I'd recommend it
RAS and I obviously don't need to stay here, unless we suffered some major disaster that would render our home uninhabitable. I also view Origin Red Rocks through the critical lens of travel advisor, evaluating its potential for recommendation. Not surprisingly, the rates are lower in the winter months, when the only thing going on at Red Rocks is hiking on the trails and power workouts in the amphitheater. They start at $237 a night plus tax.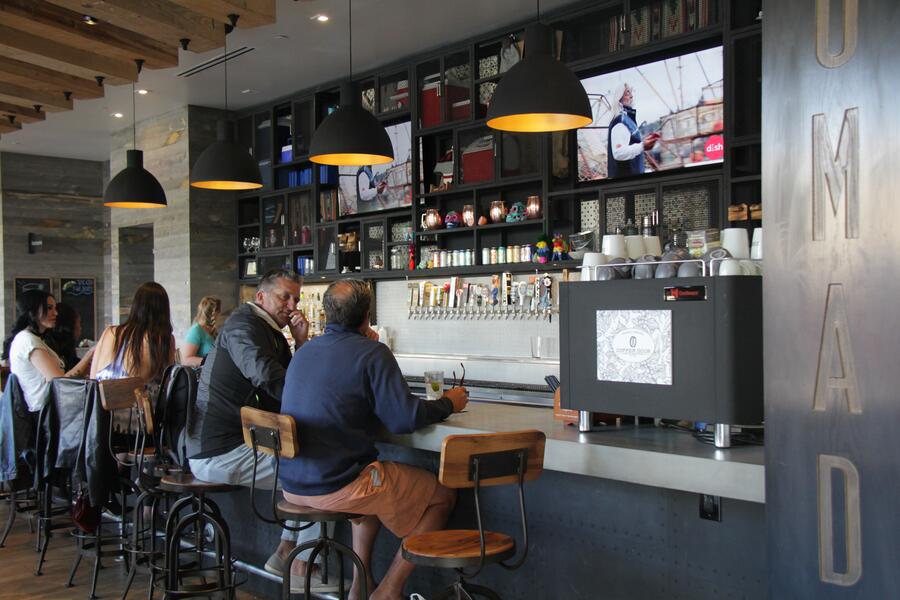 We did enjoy a happy hour margarita in their restaurant and bar, Nomad, which also has decent tacos and other Mexican and Southwest inspired fare.  The outside patio is a great place to hang out and enjoy your food, and you can try our new state pastime, corn hole.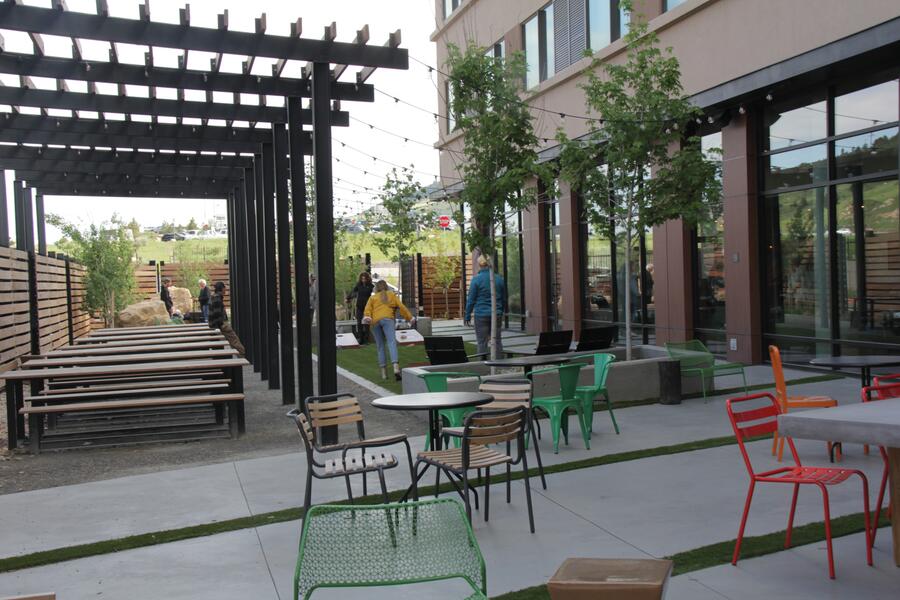 Origin Red Rocks is a decent place to consider, especially when you've partied too hard at a Red Rocks concert.  Or if you just need that last chance place to sleep and not deal with mountain driving.