As a destination, it's surprising that Golden doesn't have many hotels and inns.  When I first moved here, if you didn't count the chains like Courtyard and the Marriott, there only two hotels and two bed and breakfast inns.
Roughly ten years ago, Golden billed itself as day trip destination. In fact, their tourism URL was "twohourvacation.com" because that's what most people did when they visited here. A couple of hours was sufficient to shop Washington Avenue, have some lunch or dinner, head down to Clear Creek to tube or kayak or hike along the pathways…then you go home.
But now, more visitors are coming and staying in Golden as an alternative to the faster urban pace of Denver…which just happens to be closer to the mountains and have better freeway access. The older hotels, Table Mountain Inn and The Golden Hotel, now have some competition with the three-years-old Origin Red Rocks and the nearly one-year-old Eddy Taproom & Hotel.
Built to resemble the Rocky Mountain Fire Brick Works, which formerly occupied the same land from nearly 150 years ago, The Eddy looks like a throwback place but with a decidedly modern feel. Here are five reasons why it's a special place to stay in Golden.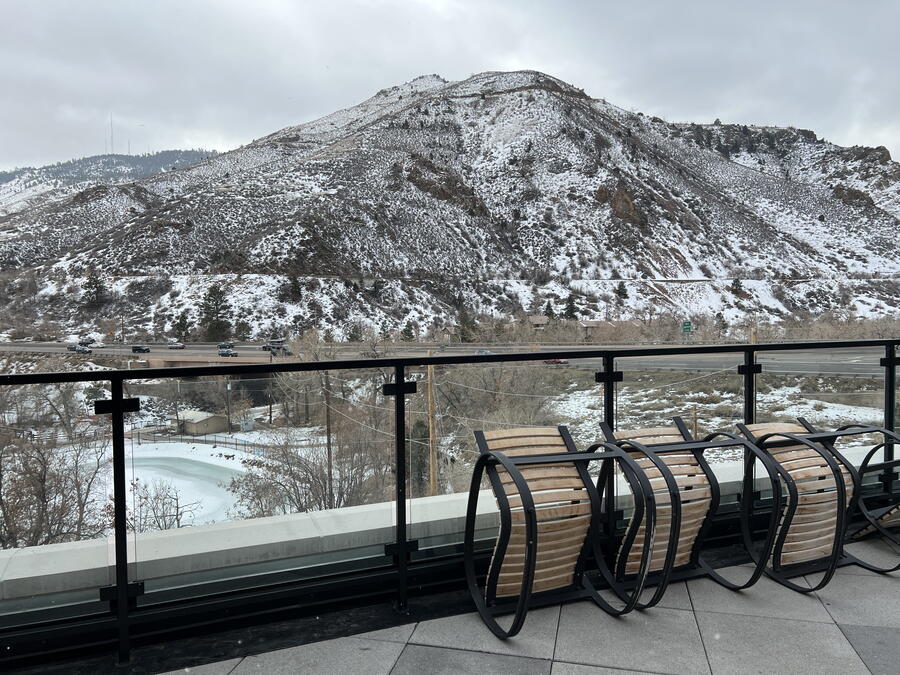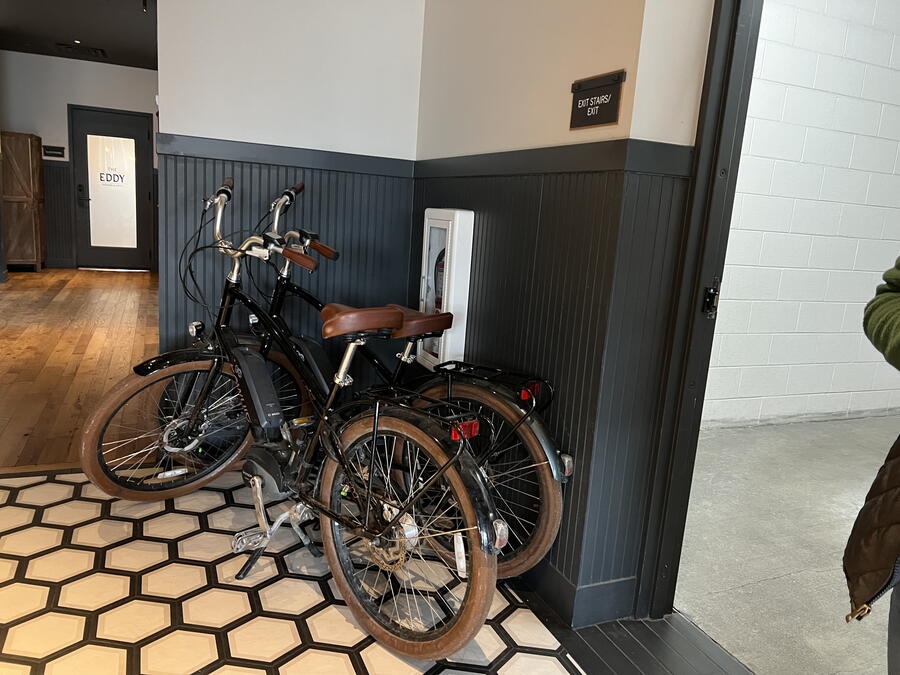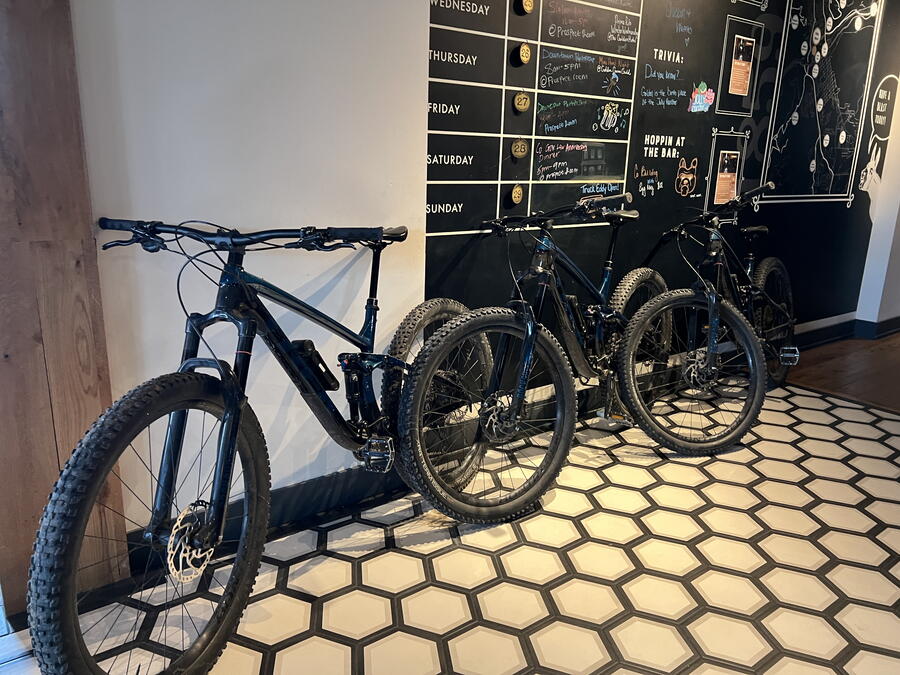 1.) The location
One of the best reasons to stay at The Eddy is where it's at. Perched on a bank above Clear Creek and at the foothills, it offers spectacular views of Golden and the start of the Rockies. It's literally at the intersection of two major state highways, so it's a convenient drive from anywhere in the Denver Metro area. The paved creek-side trails that have easy access to downtown run next to the property. Didn't bring your own bike? No problem - you can borrow one of the hotel's regular or electric bikes.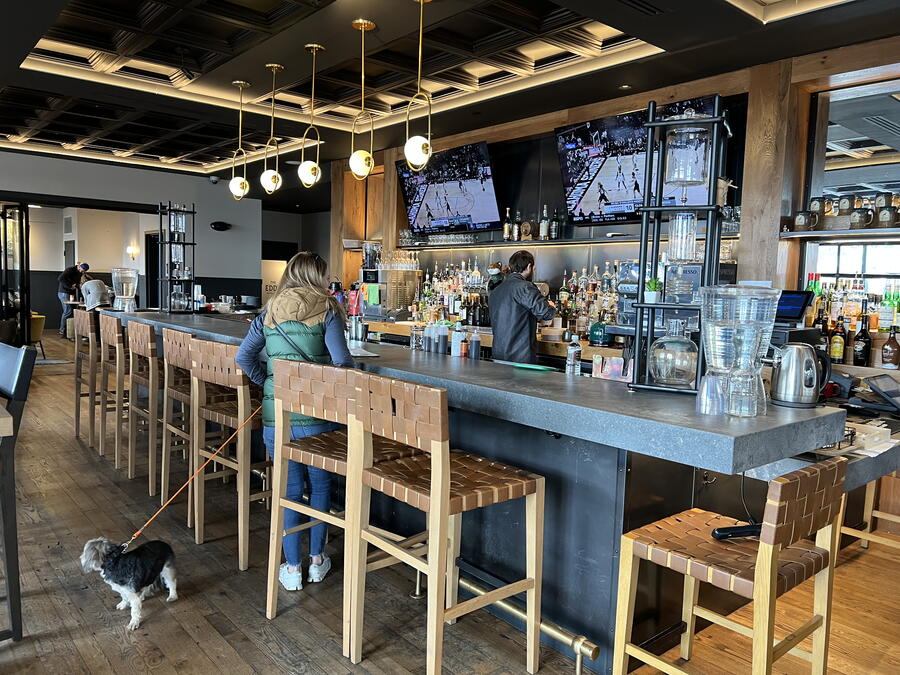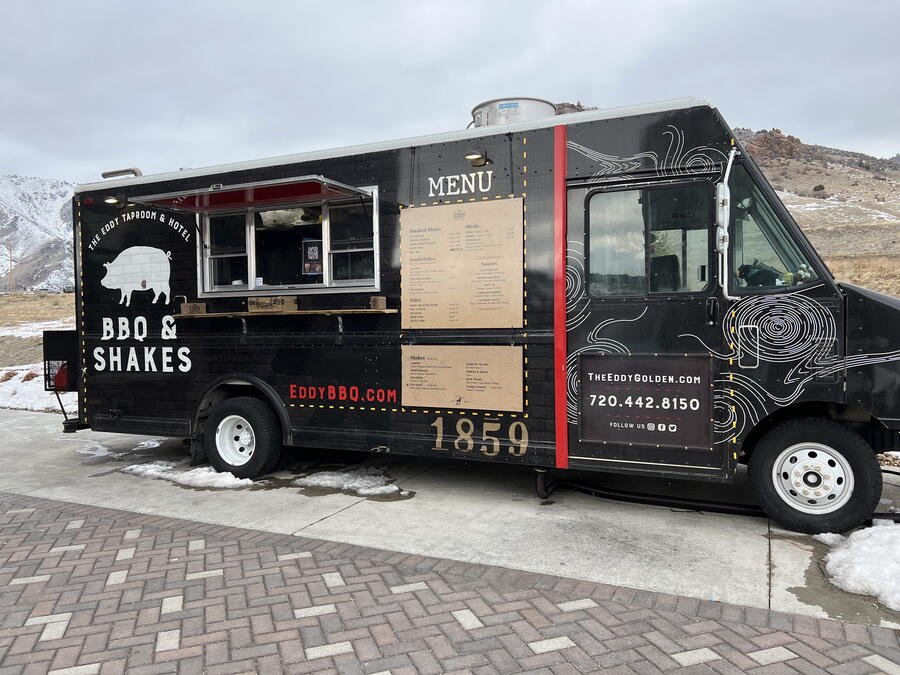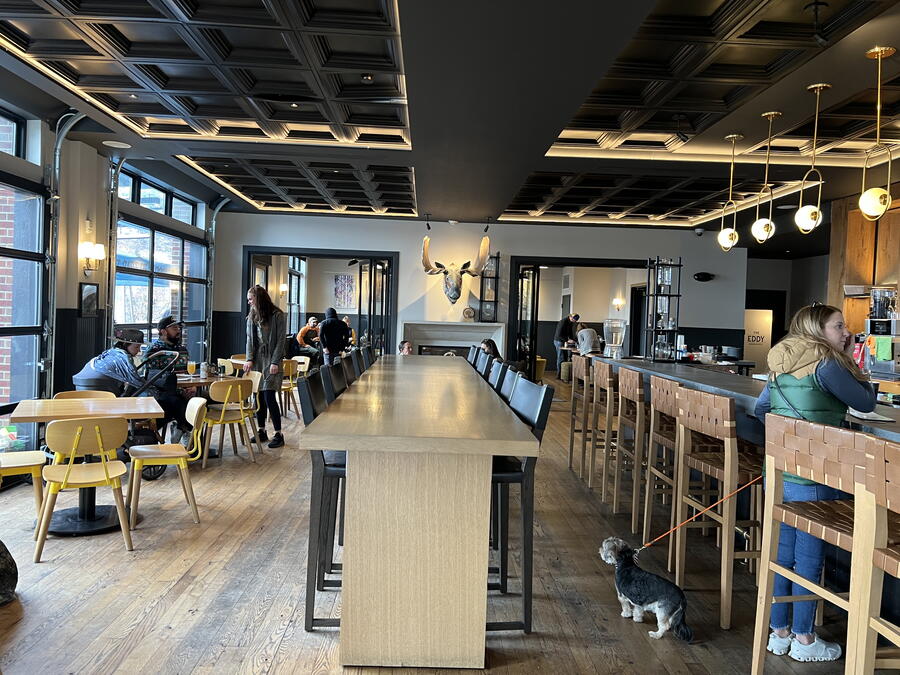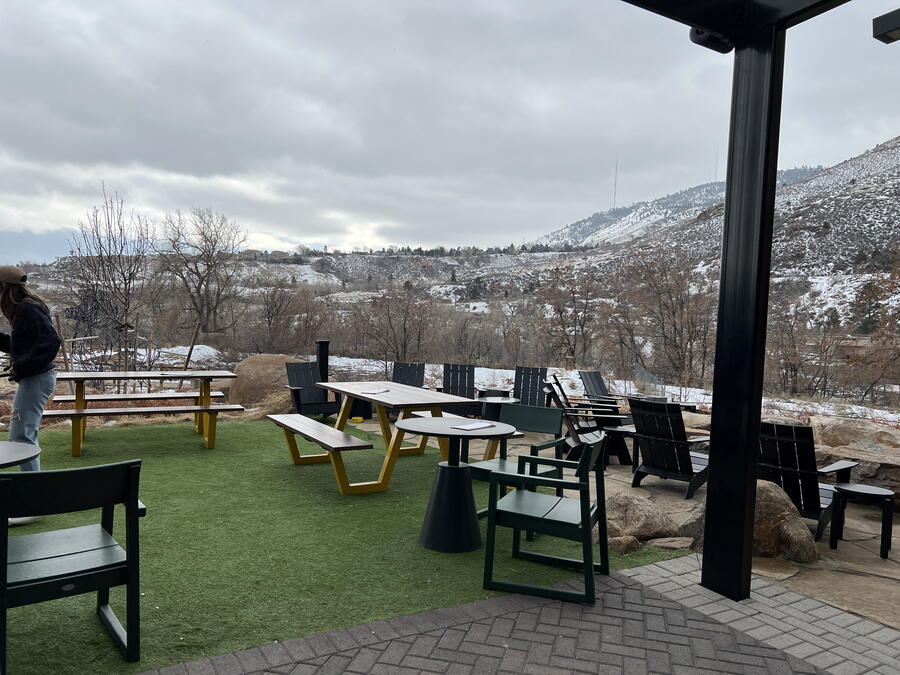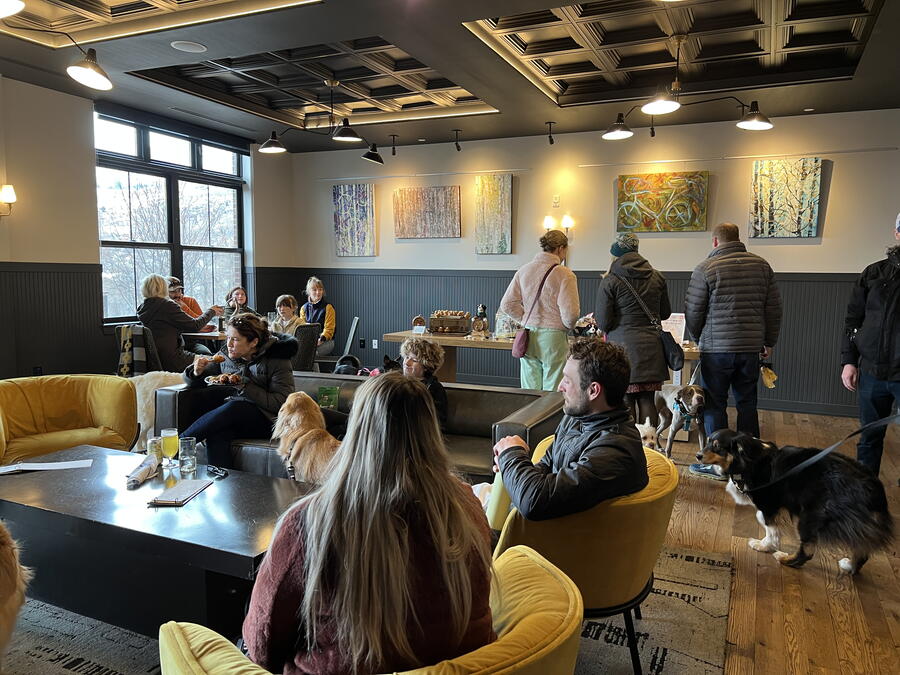 2.) The taproom and restaurant
If you truly want a Colorado-centric dining and drinking experience, then the Eddy's indoor/outdoor taproom won't disappoint. Using both locally sourced foods to create fresh seasonal dishes, the restaurant offers mountain-inspired fare and twists on familiar favorites, like burnt end mac and cheese and BBQ chilaquiles. Even the draft beers and cocktails take on a craft approach with drip-infusion, smoking and barrel-aged techniques. There is also a food truck that serves up whatever is currently on the menu.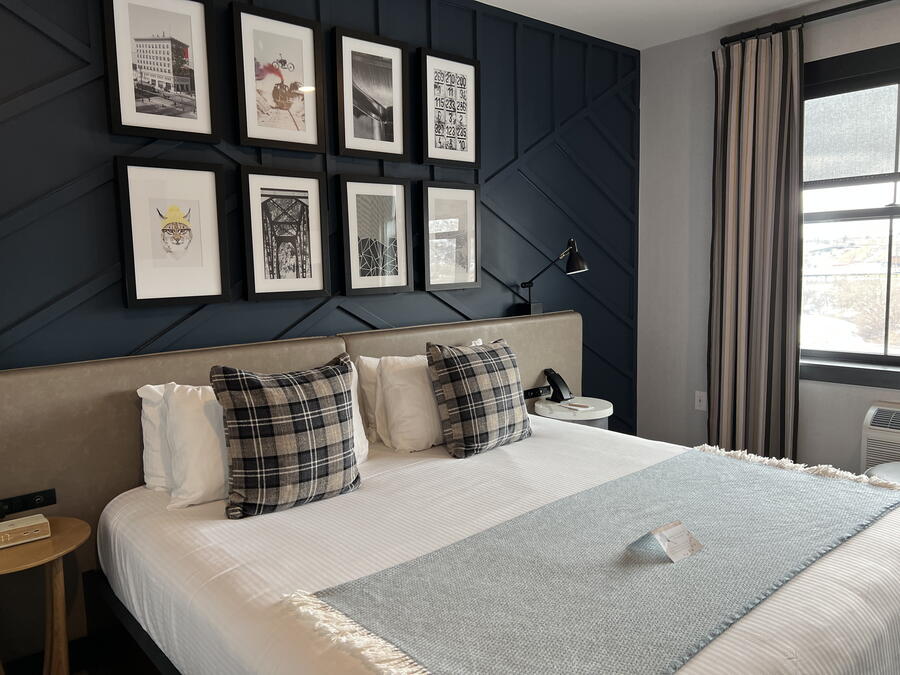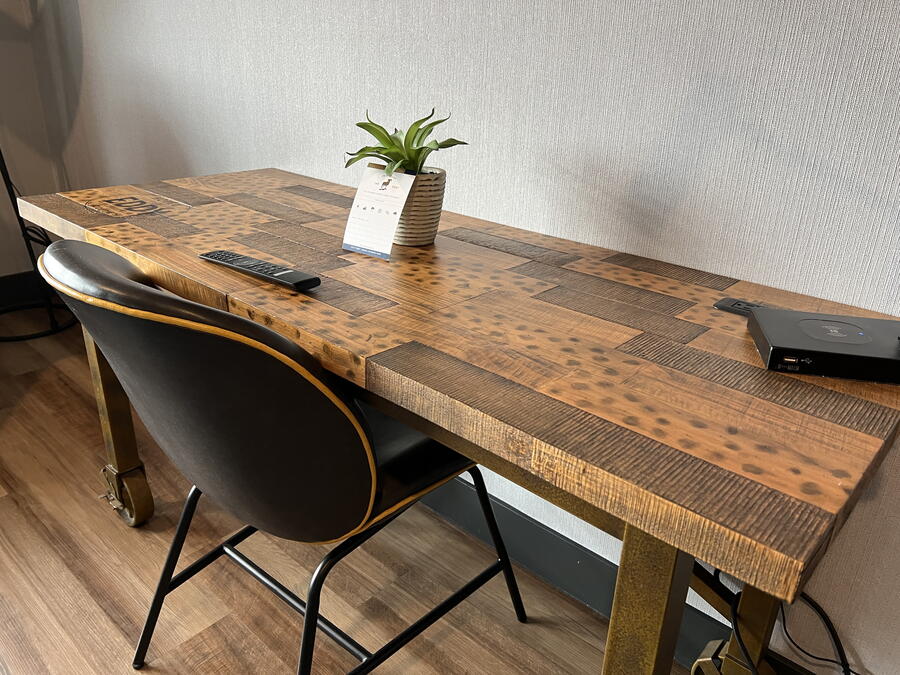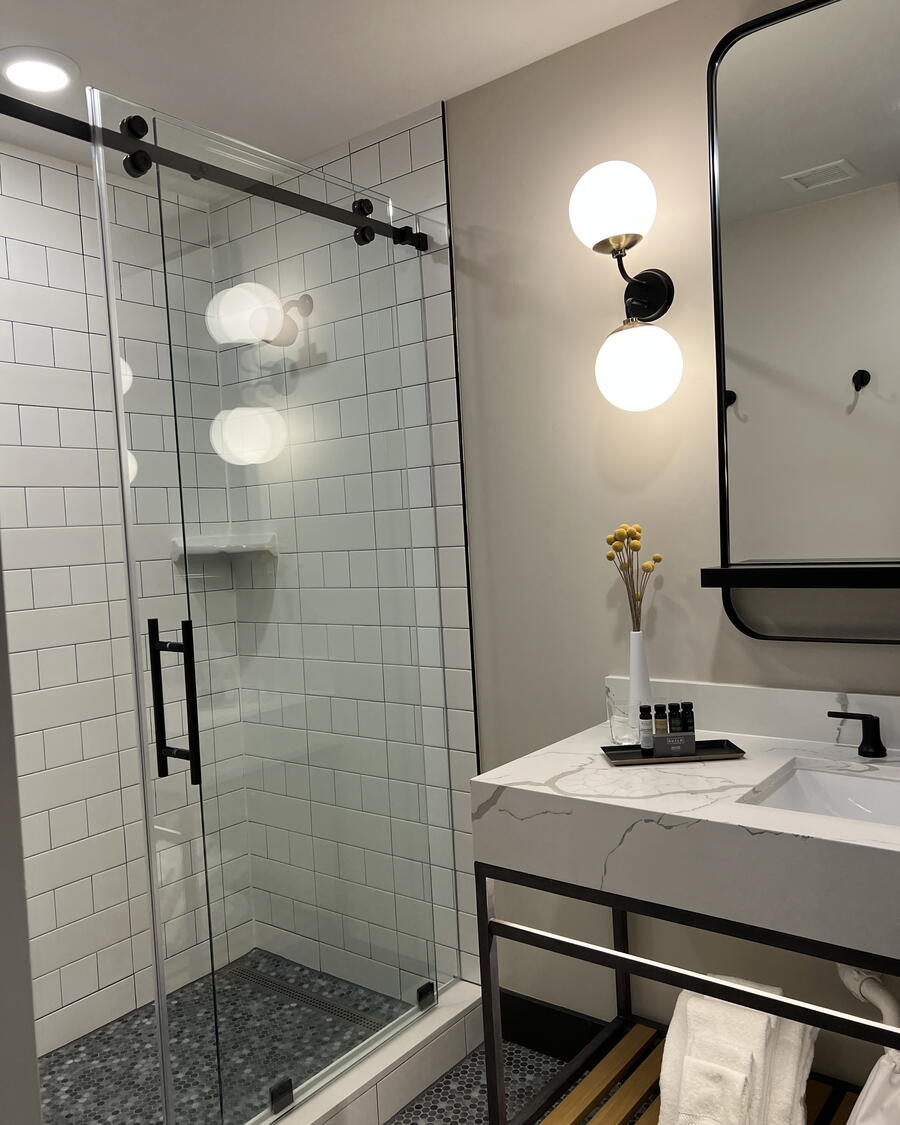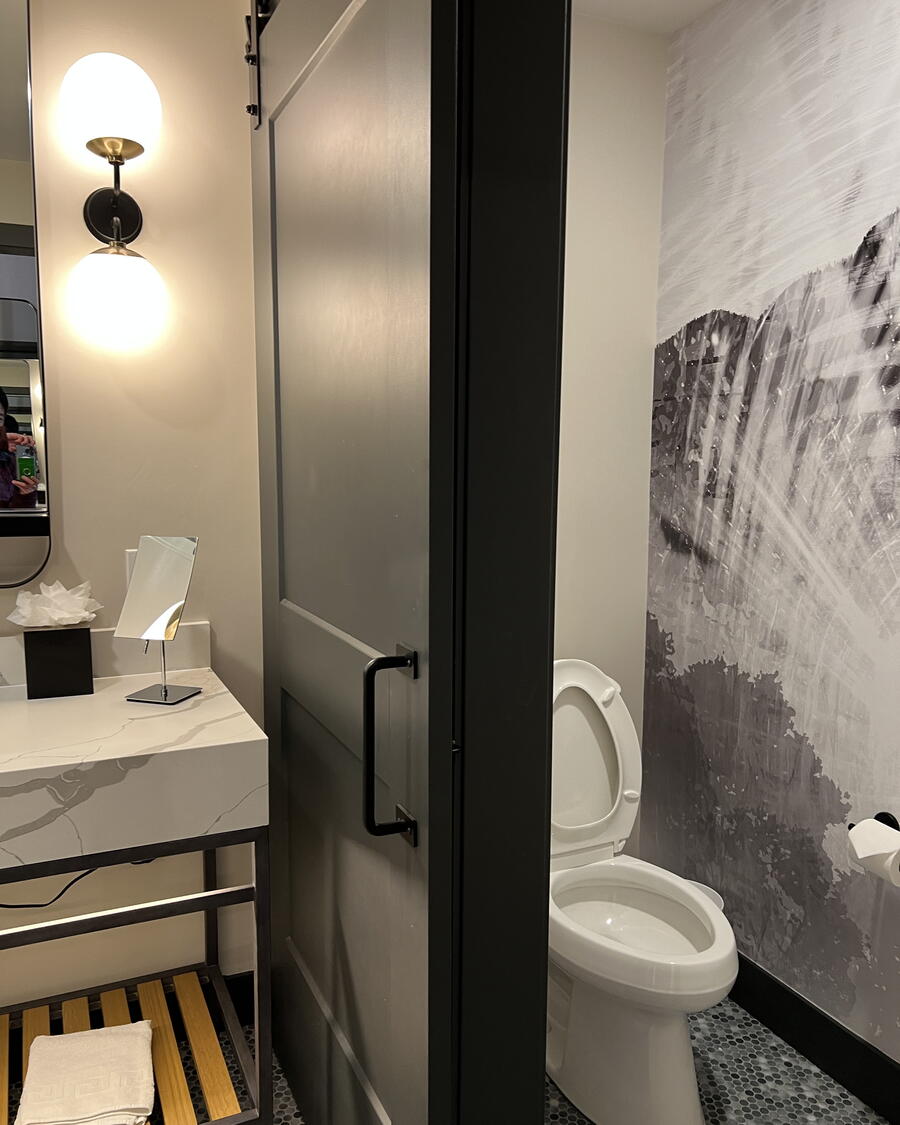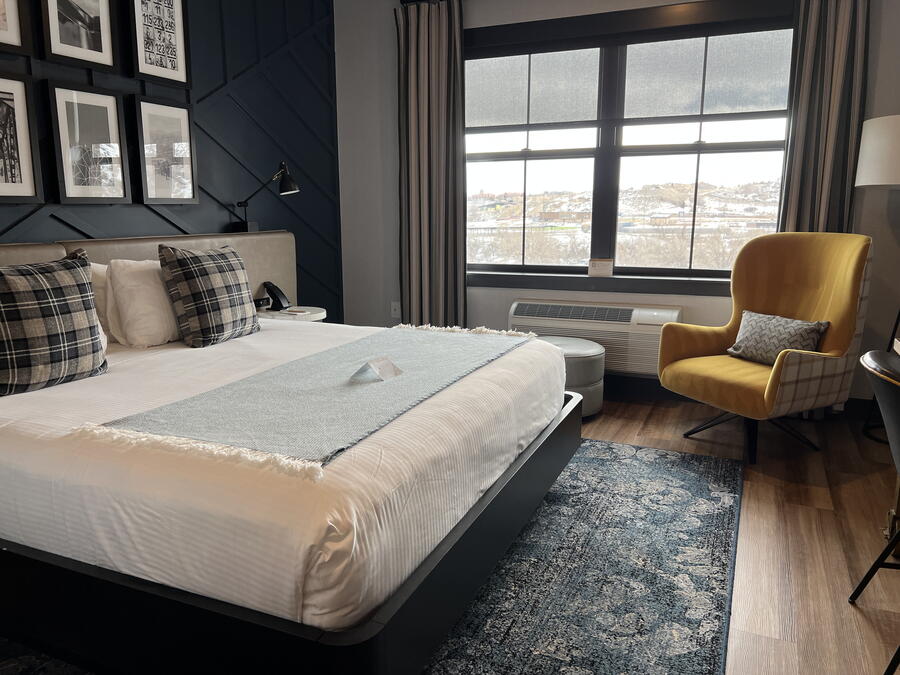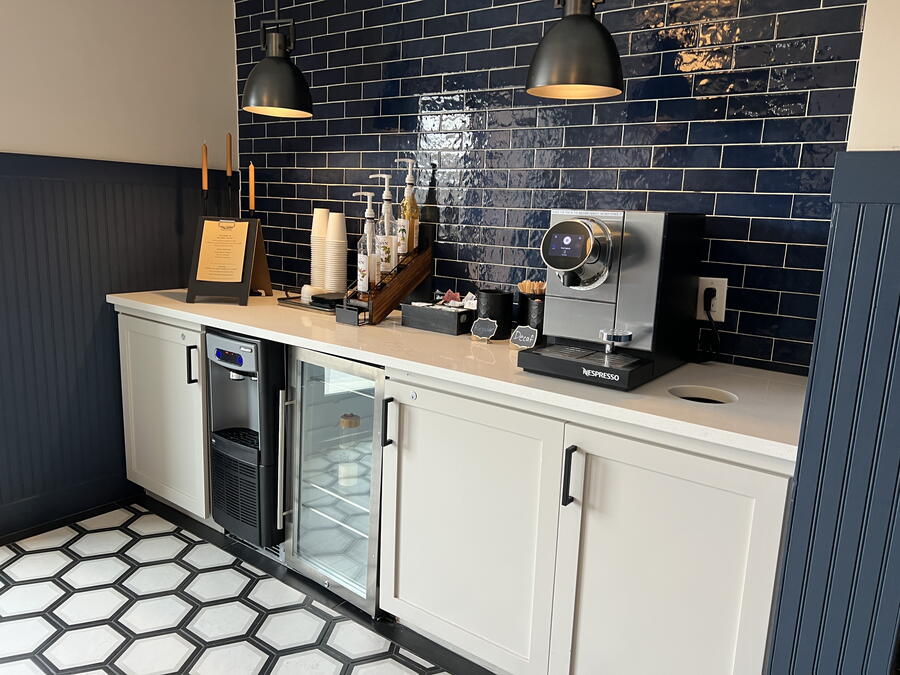 3.) The rooms
With just 49 rooms in the entire building, The Eddy provides an intimate hotel stay. There are also six different accommodation options, ranging from traditional king and two-queen rooms to spacious suites that can house a large group. Each offers some homage to Golden, with décor that showcases local scenery and history.  If you've arrived after a day of grueling travel, take advantage of some in-room yoga, accessible on QR-code app. Also, don't forget to bring your best four-legged friend – all the rooms are pet-friendly.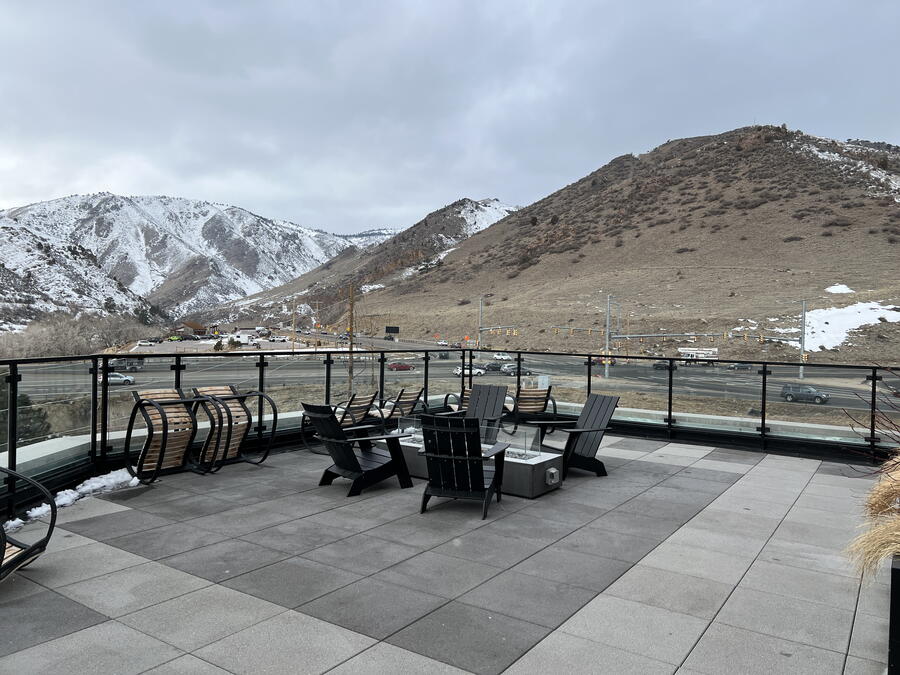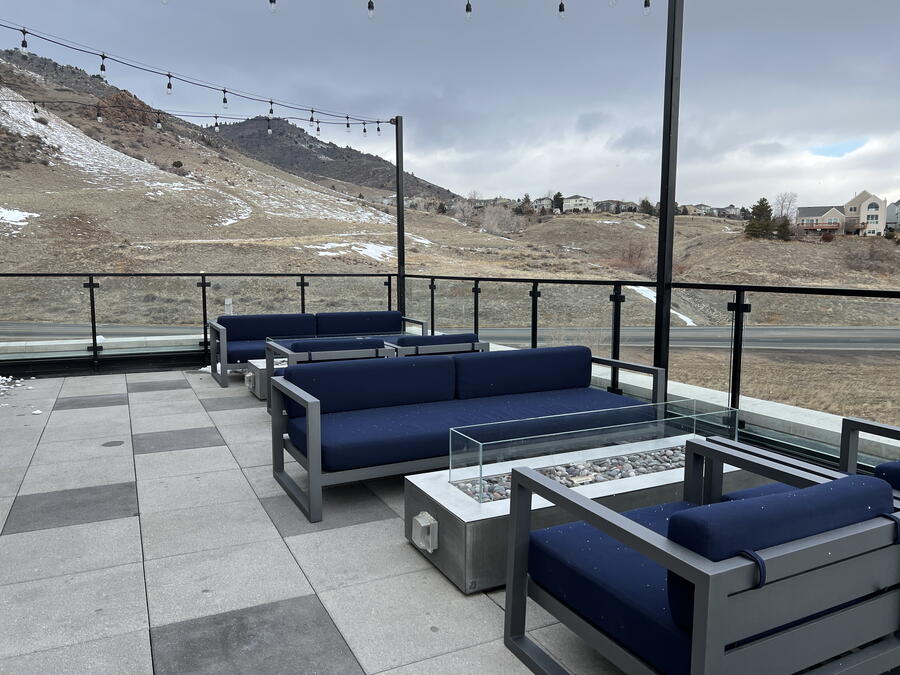 4.) The rooftop
Designated for guests only, the two-part outdoor area is located on the top of the six-story building and offers panoramic views of Golden and the foothills. The west rooftop is 825 square feet, with comfortable patio seating and firepits, while the slightly larger east rooftop is similarly designed. Both can be rented out for private functions, but most of the time they serve as drinking, dining and gathering place, meant to be enjoyed after an energetic day exploring the Front Range or mountains.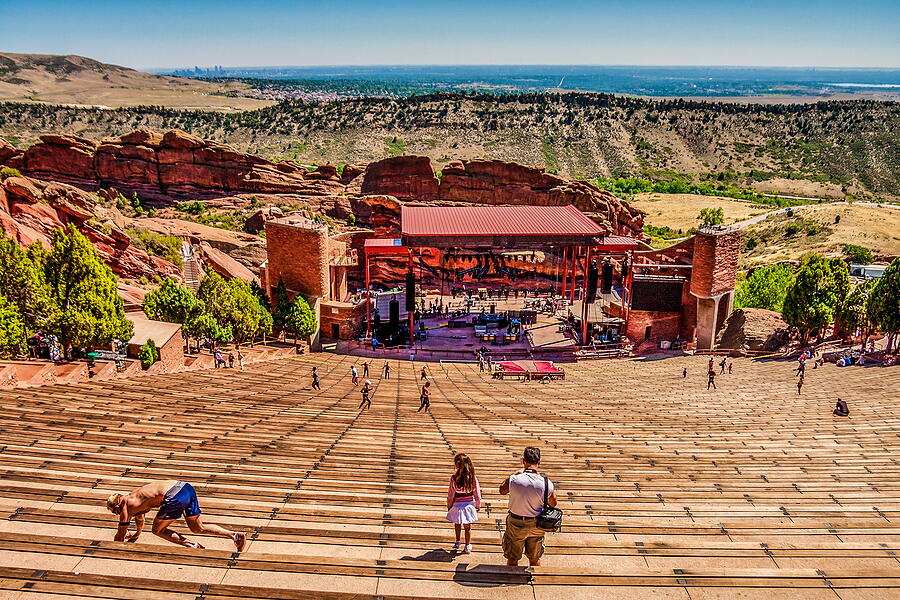 5.) The experiences
Not many hotels curate activities that take advantage of their surroundings. In fact, I've never heard of any doing this. But The Eddy offers things to do that we locals would likely choose to do ourselves. Tailored to the season, these group experiences include several hiking trips, an introduction to backpacking, rock climbing and transportation to Red Rocks Amphitheater and Park.  You can also take the Golden Hayride, which tours the town and offers beer and food along the way.