My hometown of Golden, Colorado, is taking steps to become more of a foodie place. Casual places like Woody's still rule here, but it is becoming a little more sophisticated.
Granted, it's still not anywhere near Denver or Boulder in terms of notable restaurants. I actually can still count the number of decent restaurants here on just one hand. But that's the subject for another post.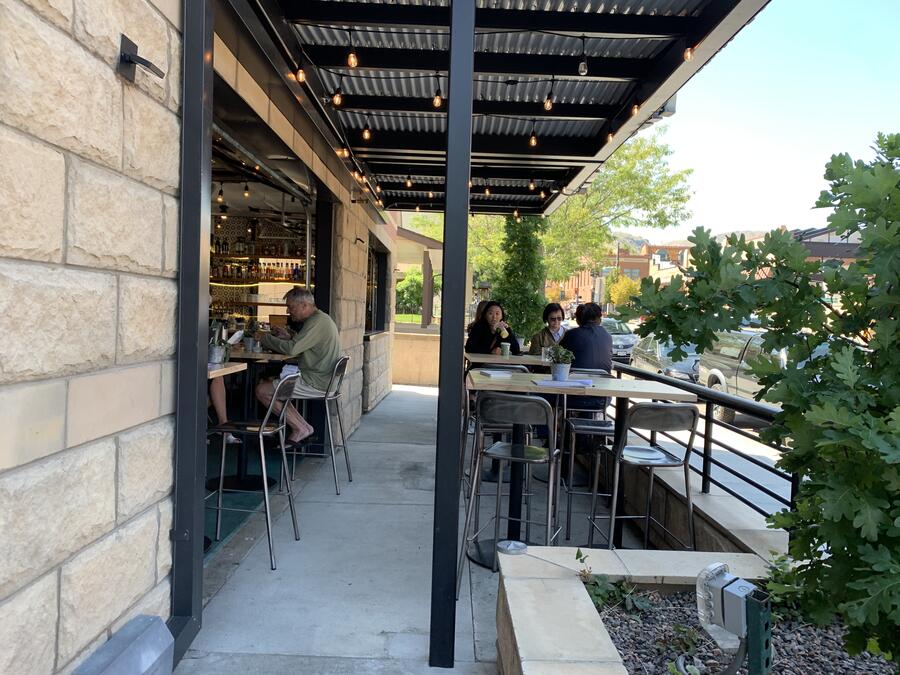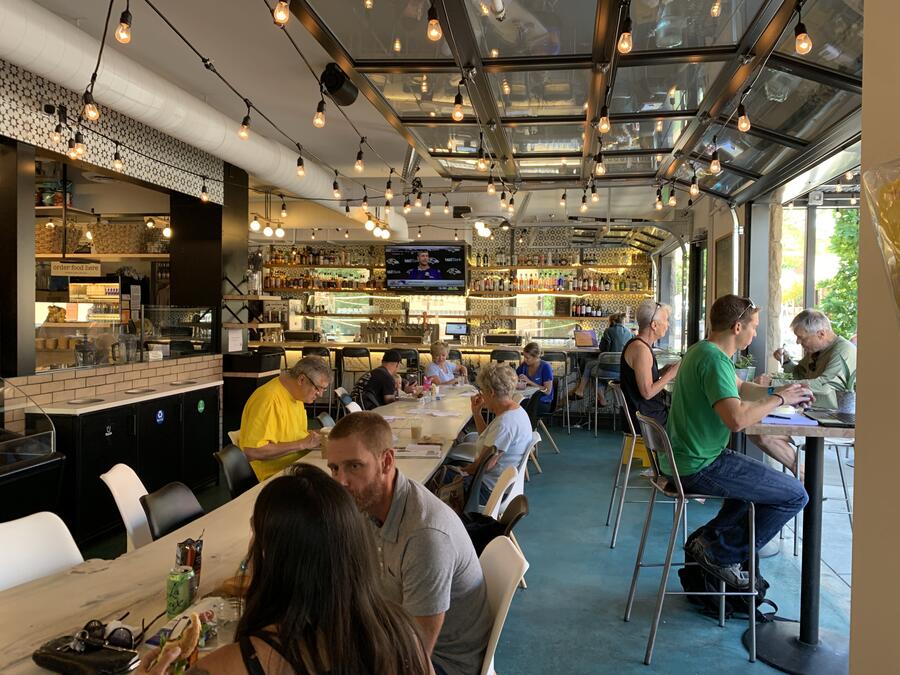 Being more like Denver
One of the major indications that Golden is developing its culinary sophistication is the food hall or market. I think Denver has a several of them and Boulder has at least one. What this means is that you have an upscale food court, where you can choose from at least five to seven stands that offer artisan or gourmet meals. Often there is a coffee stand, a bar, a sandwich deli, pizza and/or pasta and a bar.
The Golden food hall, Tributary, seemingly popped up out of nowhere in a building that was once a nondescript parking lot. As our town has grown, anything that been open or empty has quickly evolved into a building. In this case, this structure has become a four-story condo with a 1st Bank on the ground floor and Tributary right next to it.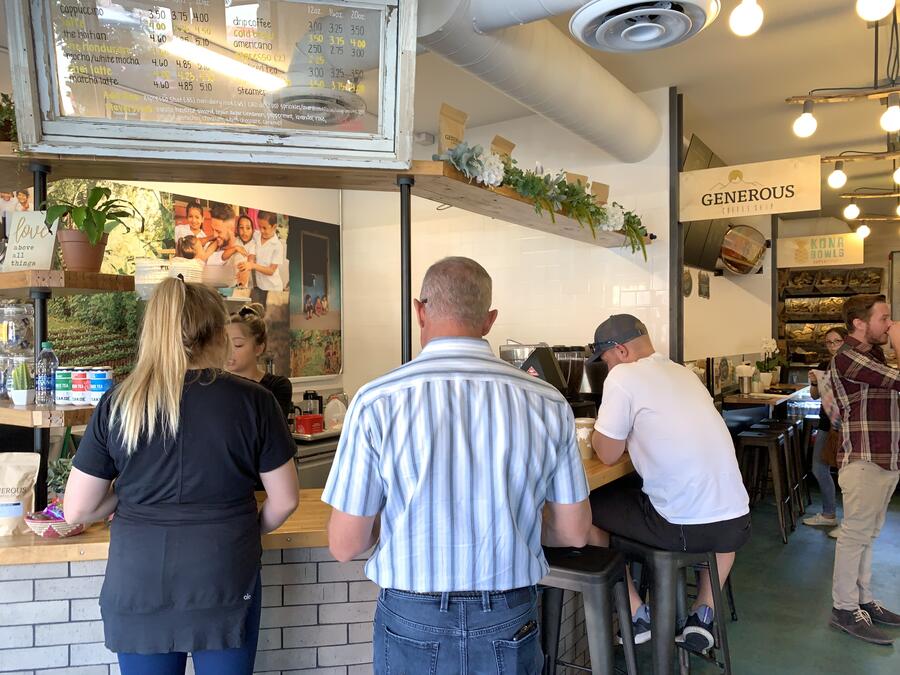 When you walk in to either entrance, you'll stroll past an outdoor eating area. It has the mountain rustic decor common in many new Colorado urban restaurants, with distressed wood and iron-wrought chairs and tables.
Culinary variety
There are eight separate businesses in Tributary, and you can find something that will either satisfy a snack craving, a full-meal hunger or just a quick thirst.
The Bar at Tributary takes up one side of the market space, and its appearance is made larger with a mirrored wall lined with dozens of bottles. In the center is Mr. Miners Meat and Cheese, essentially a deli with a decent selection of sandwiches. The other stands are significantly smaller - in fact, two of them, Amore Gelato and Fringe Pizza, share the same space. Other establishments include Woodgrain Bagels and Working Title Creative Kitchen and Raw Bar.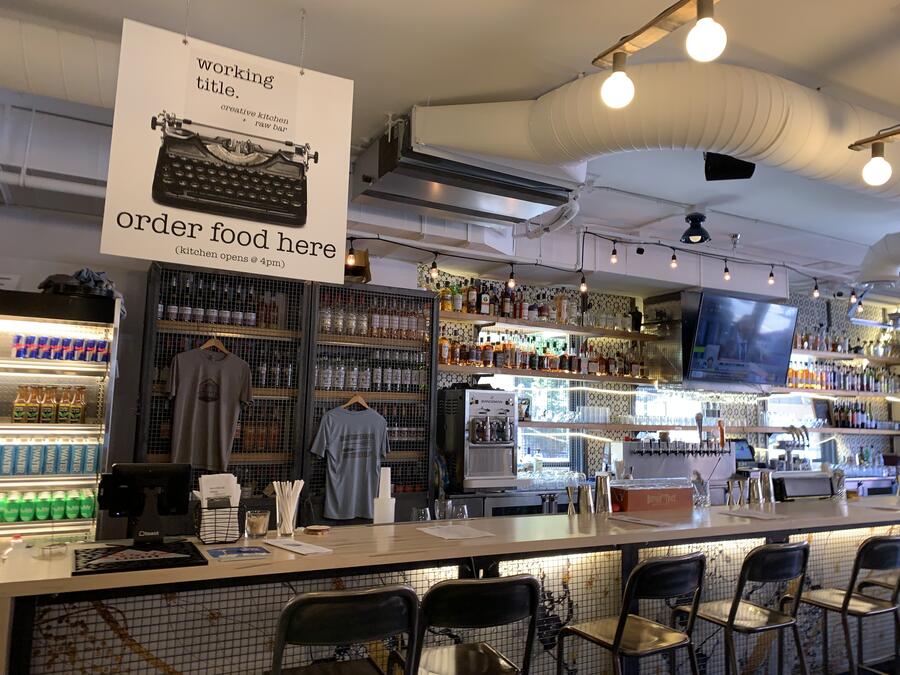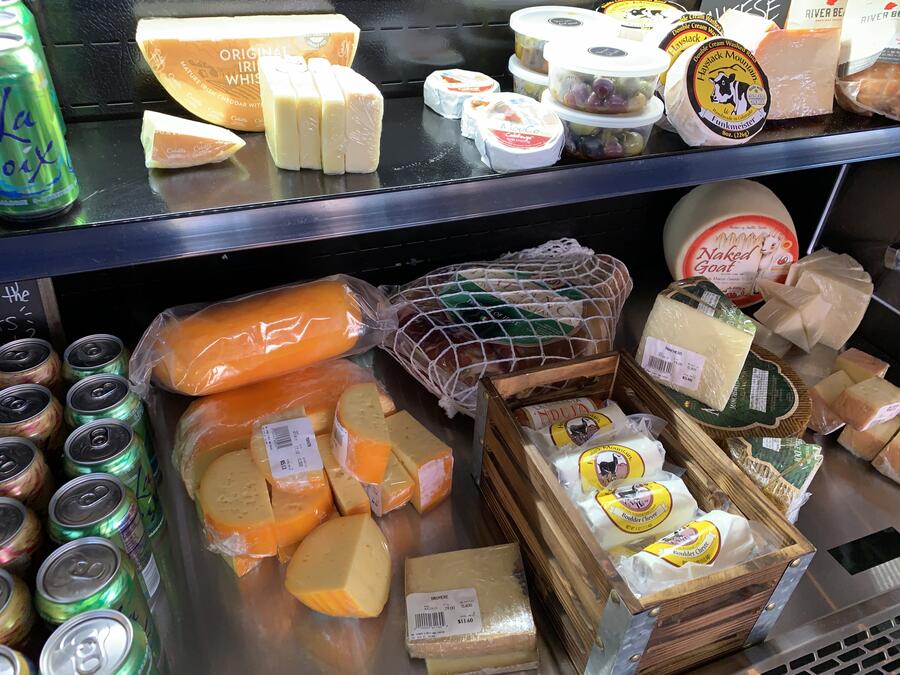 A few days ago, I bought an acai smoothie bowl for lunch at Kona Bowls Superfoods, which is probably the healthiest offering at Tributary.  This has lately become a major food trend, where bowls hold smoothies, fruit and toppings in massive quantities. Mine came with an acai smoothie, artfully sliced strawberries and bananas, raspberries granola, cacao nibs and coconut. While it was refreshing and full of clean-living deliciousness, it was way too much for me alone to eat. I saved half of it and put it away in our fridge at home. They also serve regular smoothies and savory bowls as well.
I am hoping that Tributary can make it in Golden. We locals regularly notice that our town has few decent restaurants. A handful have survived over the past five years, which counts for a lot here. In time, I will probably try each one of these places and see if they're worth supporting, let alone raving about. So yes, there will be a follow-up to this post, and hopefully Tributary will not just be surviving but thriving.