How long would you wait for a pizza?
Apparently, in my adopted hometown of Golden, some people would wait at least an hour, maybe more, for Woody's Wood-Fired Pizza.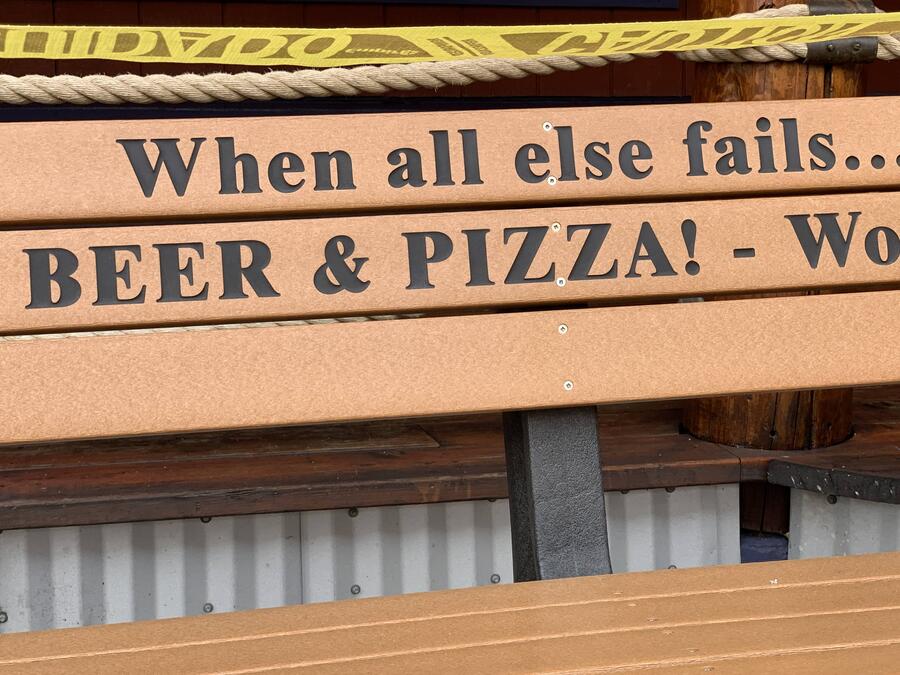 Not many restaurants here garner that much enthusiasm, and in most of them, you can get a table within a minute of entering the door. That's not the case with Woody's, which has crowds spilling out onto the sidewalk, on the converted snowboard benches, in the 10' x 12' iron bar-lined pen carved out from the street, and even on the concrete public planters.
Even during this time of COVID-19, people will still come here and wait out on the covered patio.  It's technically a take-out area, where you can order your meal from the waitstaff and eat there. At this time, the main dining room was not open.
The usual woody's experience
During a non-pandemic time, the majority of people congregate here on the weekends, beginning around lunchtime, and it never truly lets up until well into the evening. So even at the off hour of 2 to 3 PM, there are still crowds hovering around. It gets even worse in the longer, warmer days of summer when people can pass the time by drinking a pint or two of local craft brews.
As a local, I know better than never to go on a Friday, Saturday or Sunday. My family and I will often go on a weekday night during the winter, where we join other locals in a half-empty establishment.
Inside, Woody's looks like your typical Colorado restaurant/bar. Sports team memorabilia adorn the wood paneled walls. The front area with the small L-shaped bar has two long bench booths and one massive round table toward the entrance. Red leather booths line the walls. A second room, elevated by one step on one side and ramp on the other repeats the decor motif but is larger and more spacious.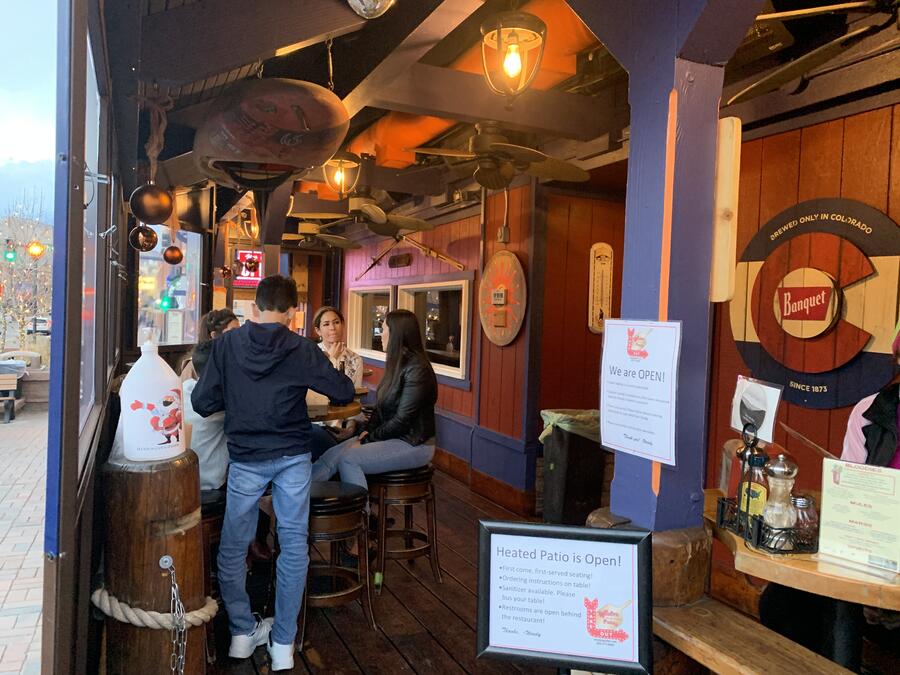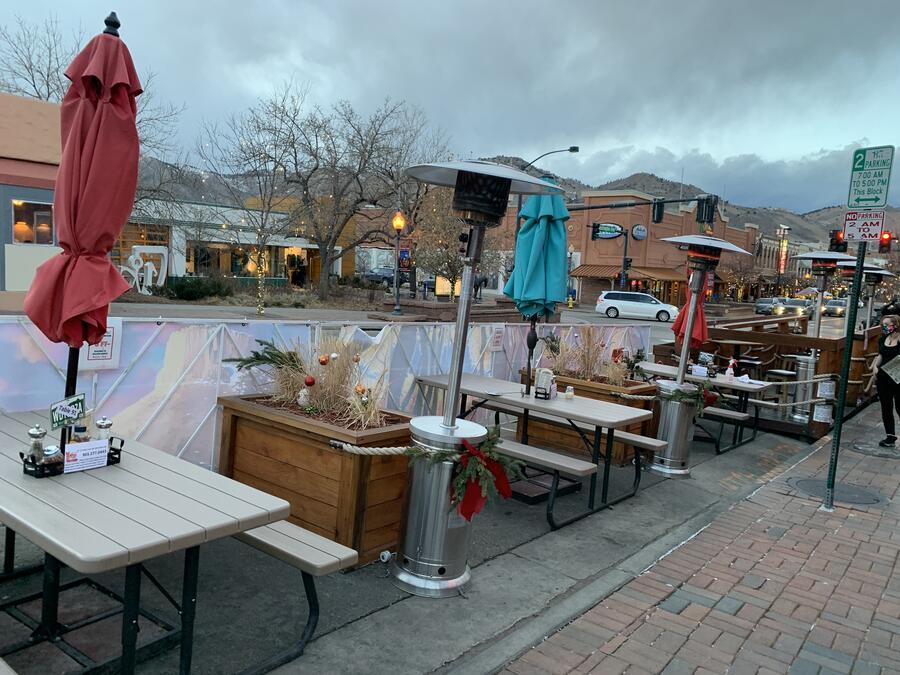 But no one comes here for the atmosphere. It's the pizza, pizza, pizza...and I will also tell you what's worth ordering:
1. The unlimited buffet
For $13.59, it's probably one of the best values around and a major reason why Woody's is so popular. You can snag as much pizza as you want, and that also includes the amazing beer cheddar soup and salad bar. As for the pie, you can get favorites like combo (called Golden Backpack, of which 10% sales goes to a local charity), cheese and pepperoni, but don't miss some unique varieties like bleu buffalo chicken, California Dream, Mo's popper, and honey BBQ chicken and bacon.
(Note: this obviously open now, due to COVID. But you can still get these pizzas by the pie)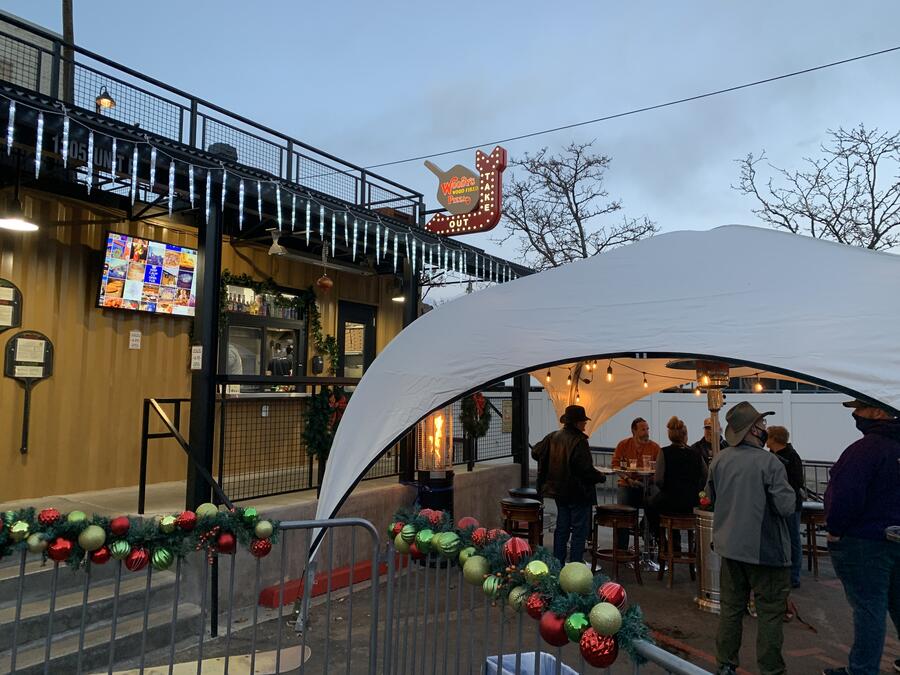 2. Cool gluten-free eats
While you'll find the best of the best buffalo wings and decent parmesan garlic knots on the menu, consider some unique gluten-free options. These include Thai bacon brussel sprouts, a complex sweet-spicy-smoky creation that actually makes an icky veggie taste darn good, and crispy cauliflower wings, a vegan take on their popular chicken starter. I usually dislike anything gluten-free, but I don't mind these dishes. But if you just gotta have pizza, get it with gluten-free crust.
3. Libation heaven
Yeah, being Golden, it's the home of Coors, one of the two corporate American beers. Don't just settle for that ubiquitous brew. Woody's mixes up Colorado-style mules (variations on the Moscow kind), margaritas, bloody Marys, wine and naturally beer. Order any of over dozen drafts, or bottled or canned beers. Yes, Coors is on the menu, too.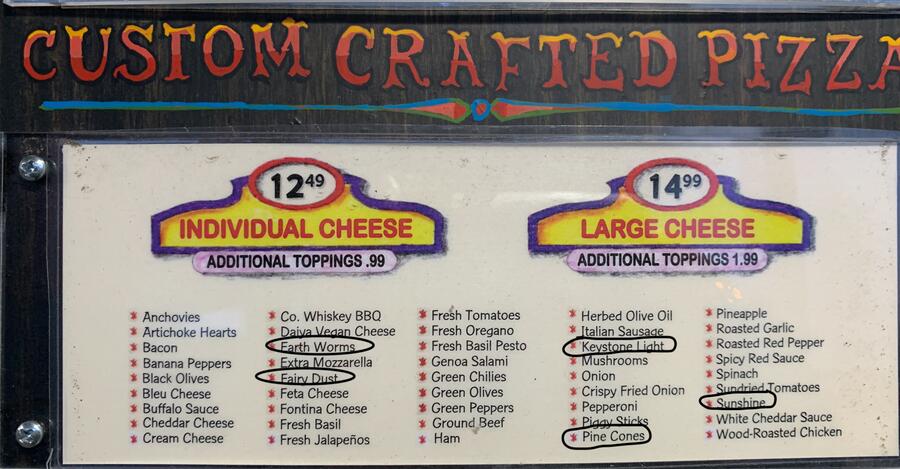 4. A great sense of humor
I have a feeling that the Woody's owners don't take themselves too seriously, especially when they include certain items on their menu, like those listed above. You just don't find many business like these, so maybe that's why (and some darn good pizza) Woody's is mega-popular.