The US territory and commonwealth of Puerto Rico has an interesting place in the world. 
Awarded to the United States after the 1898 Spanish-American War, the country has limited federal voting power, although its citizens have technically been Americans since 1917.
Recently, along with the District of Columbia, there has been a movement toward statehood, which would either make Puerto Rico the 51st or 52nd state. But I personally don't think that will happen, as locals seem to be quite proud of being "Boricua." That term comes for the indigenous Taino name for the island, Borinquen, and its seen everywhere you go in San Juan and probably in other places.
Should Puerto Rico become a state, there is no question it would be culturally unique, much like Alaska and Hawaii. Of course, it would have a decidedly Spanish flair that makes it an amazing destination – and you would easily find that in the cobblestone streets of Old San Juan.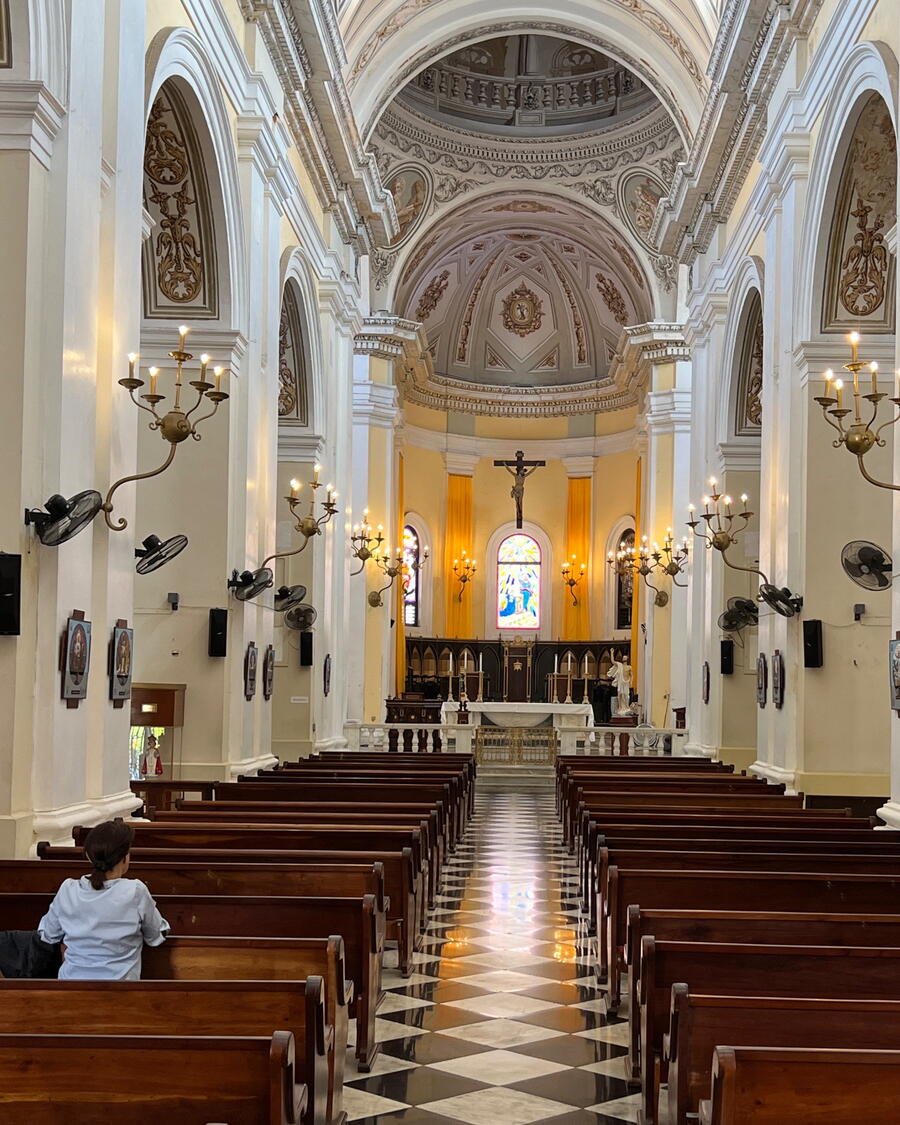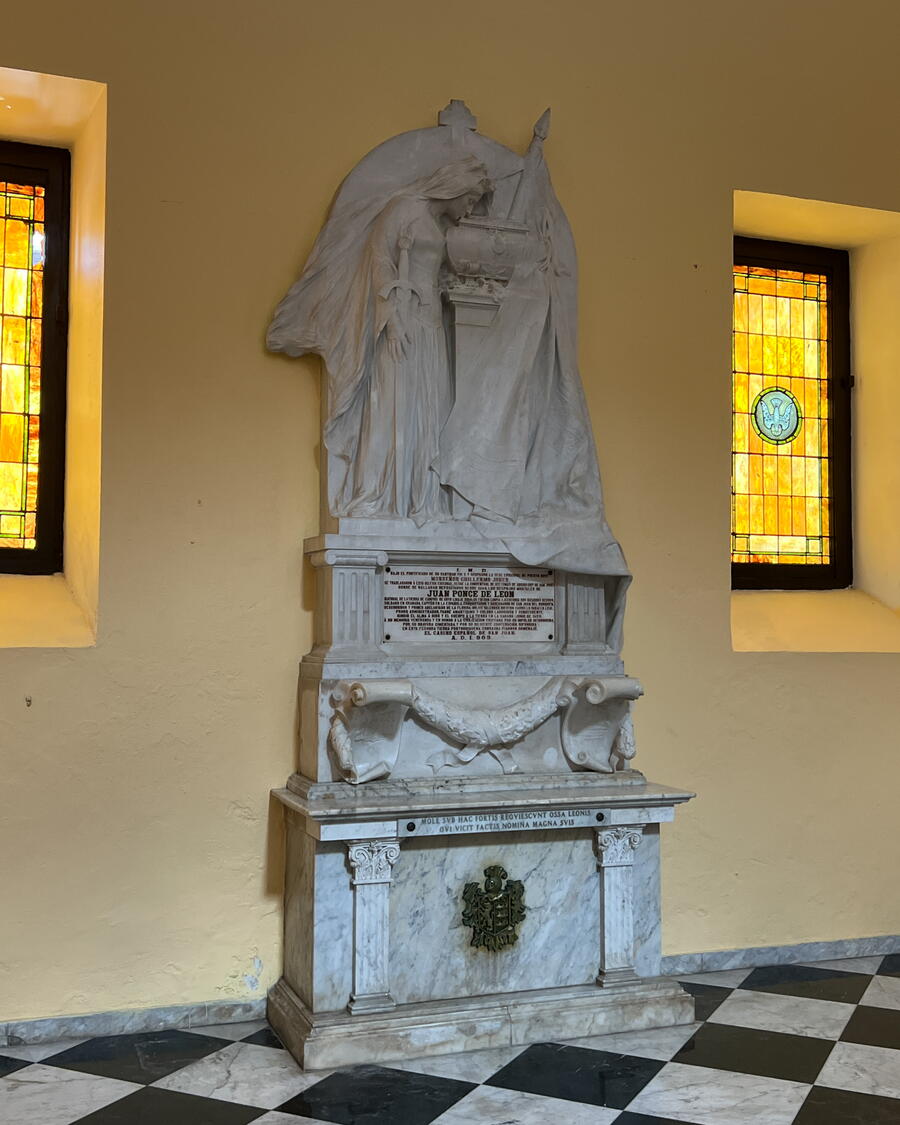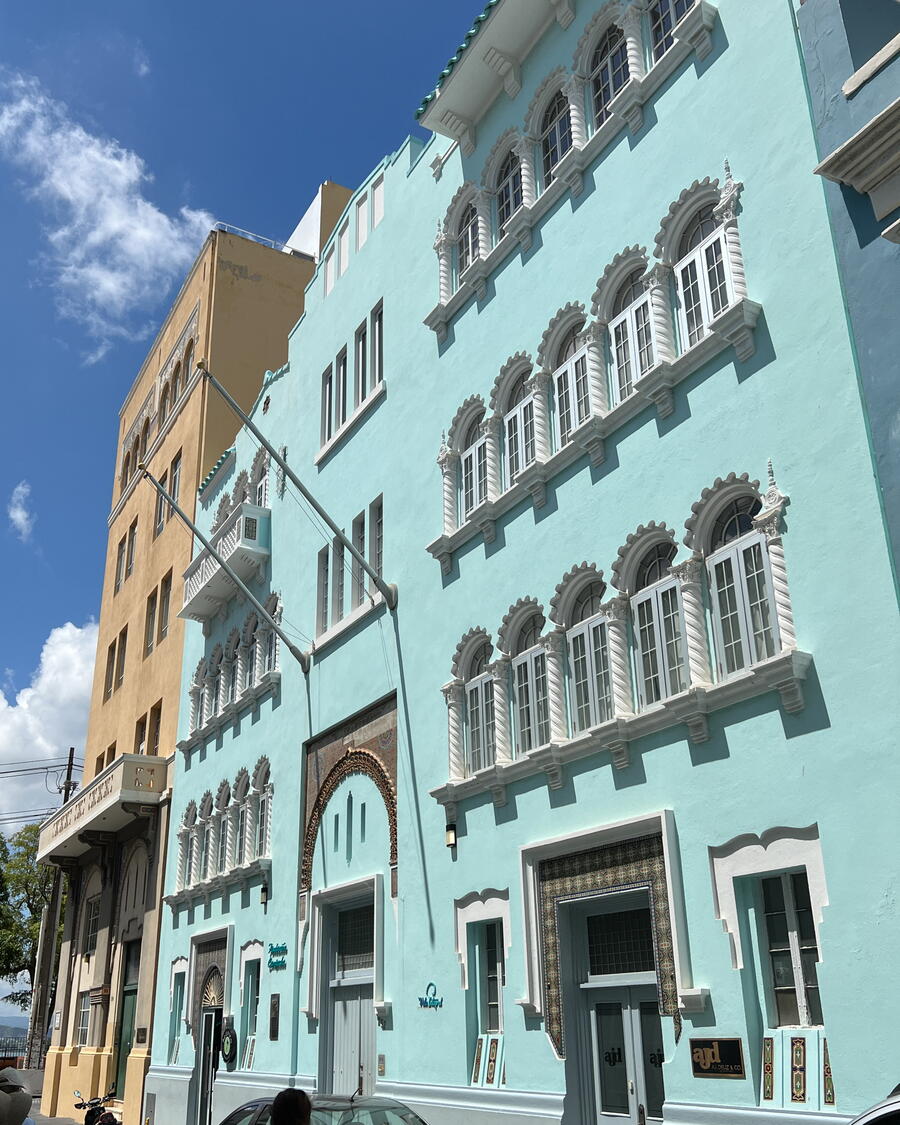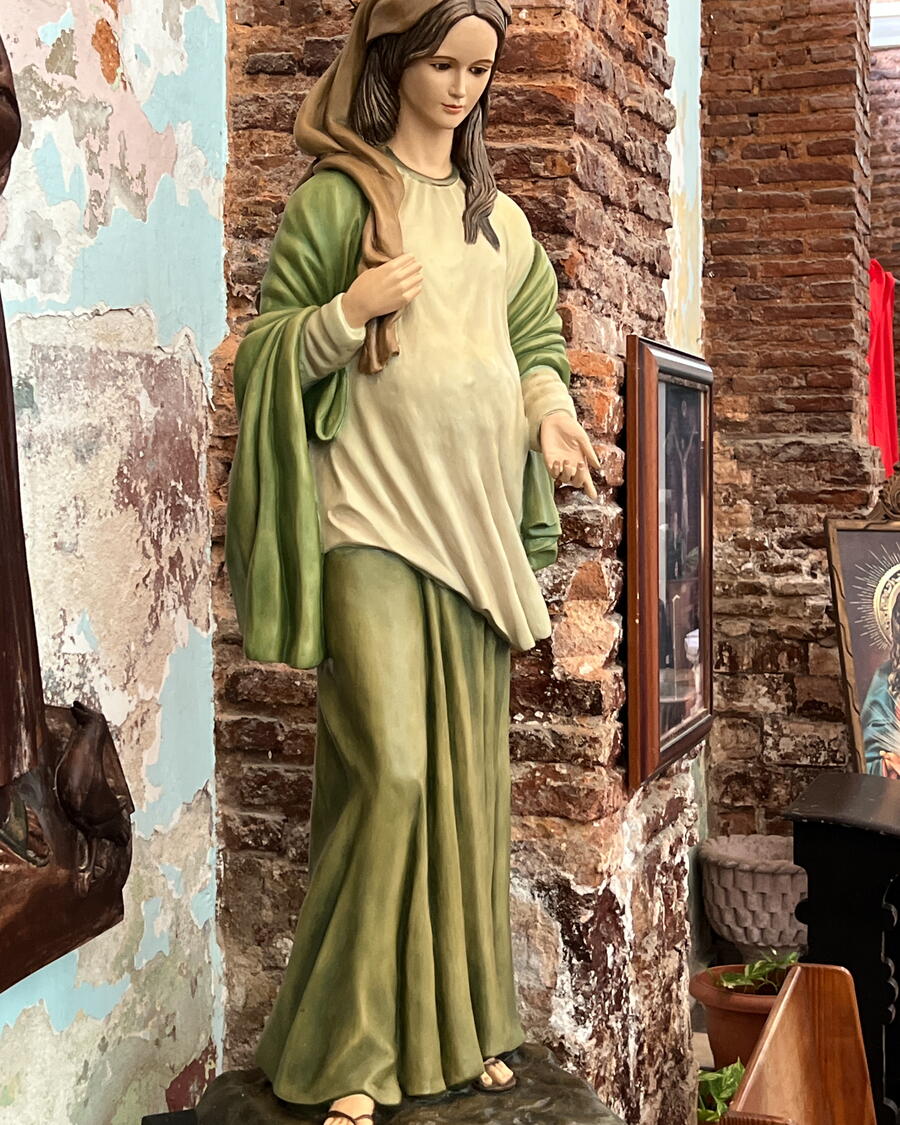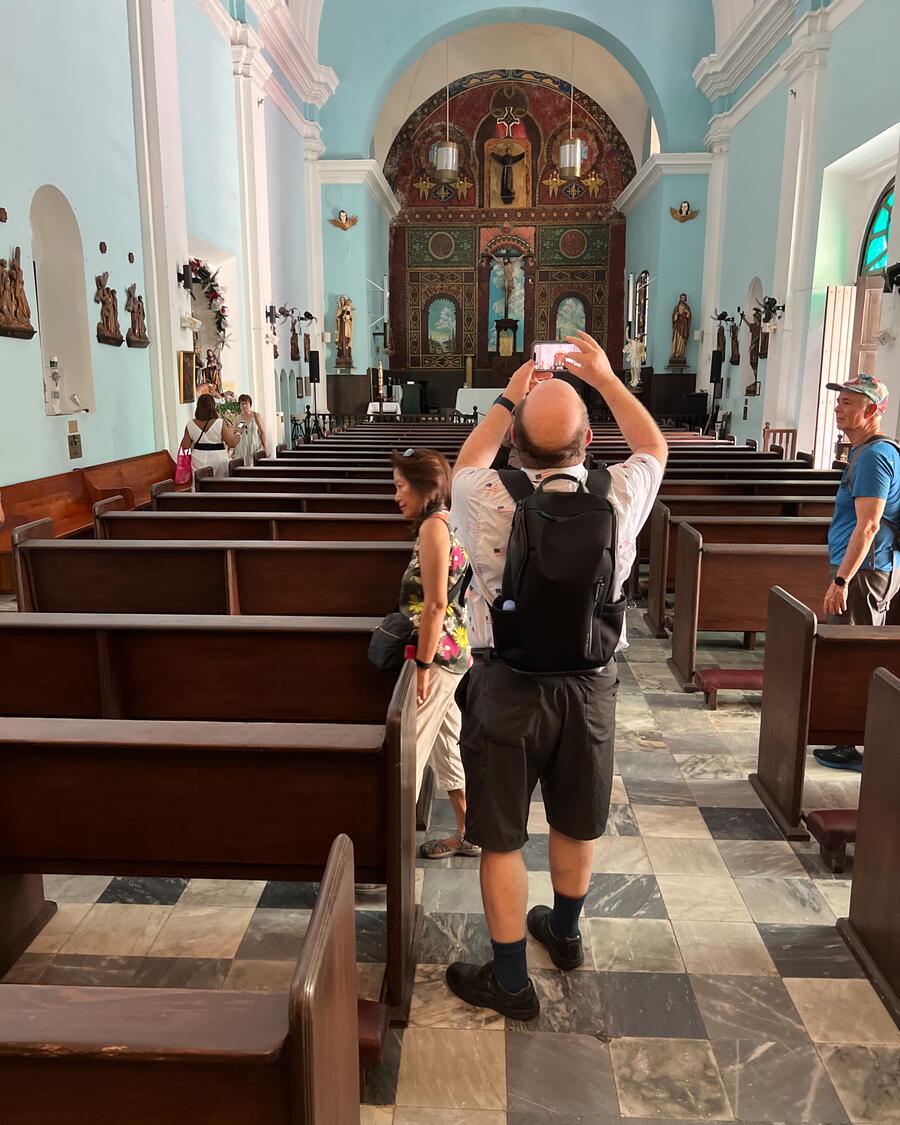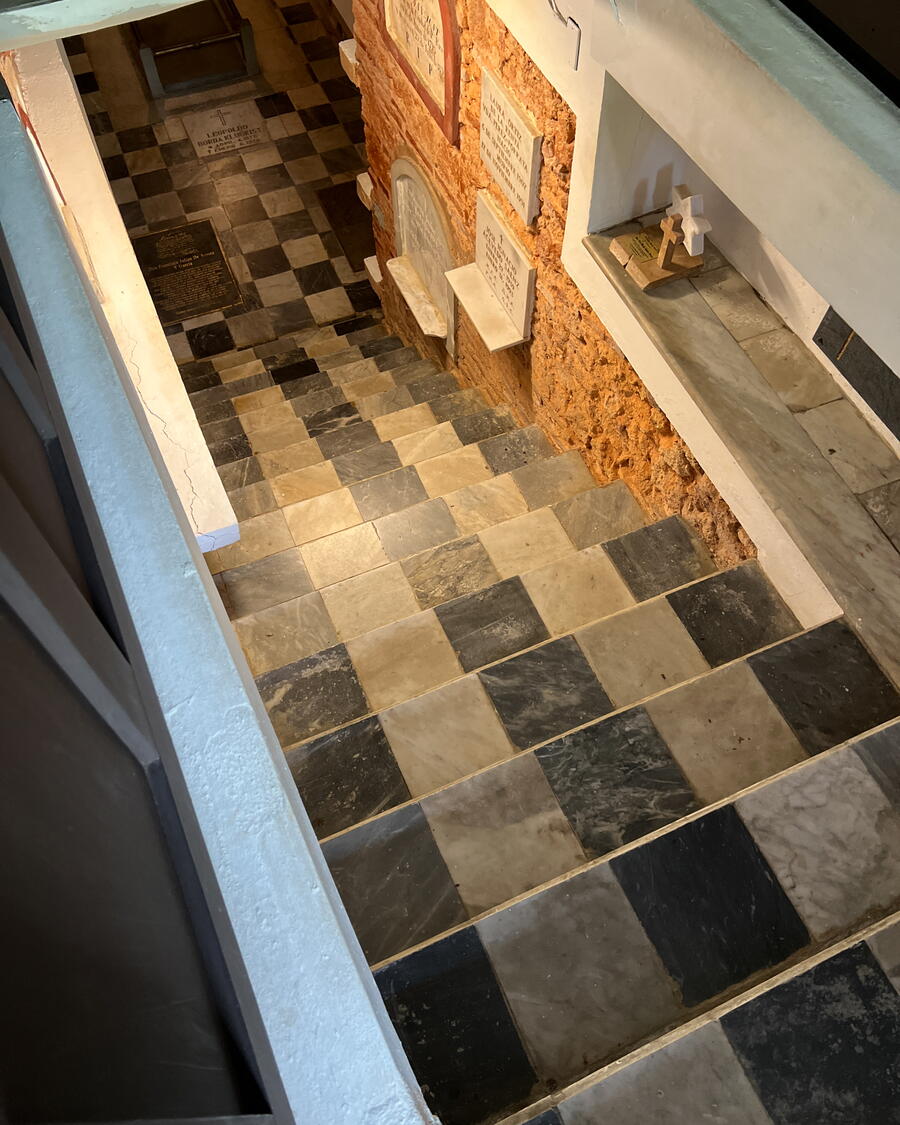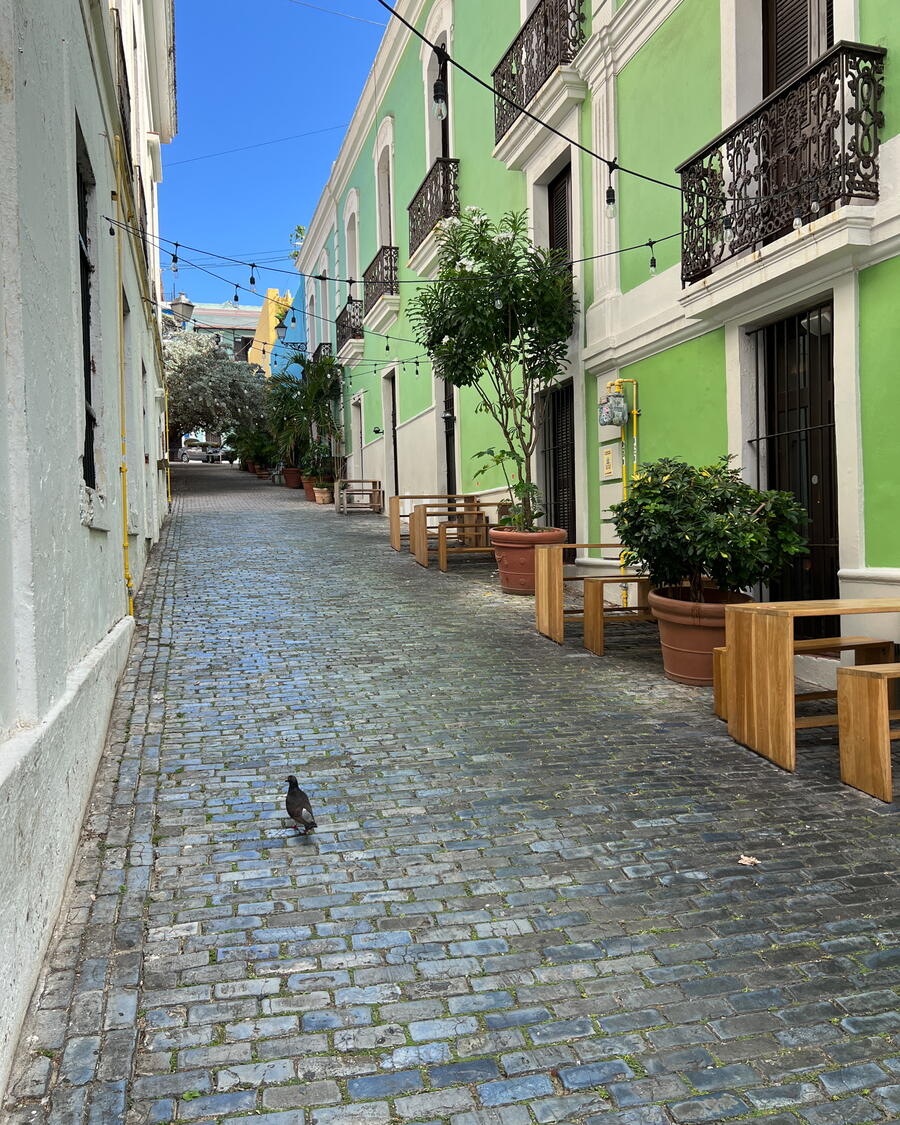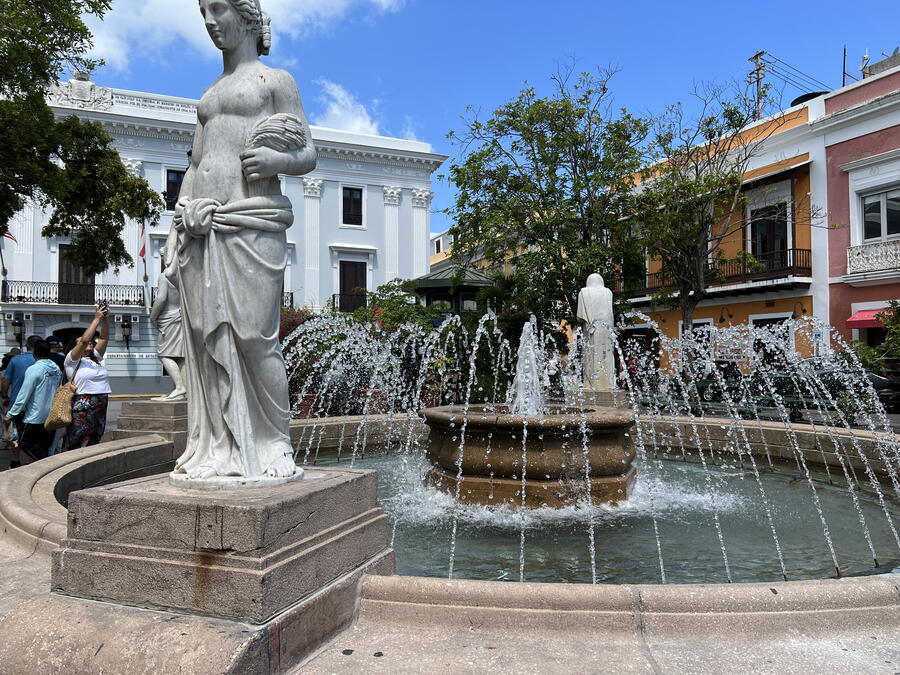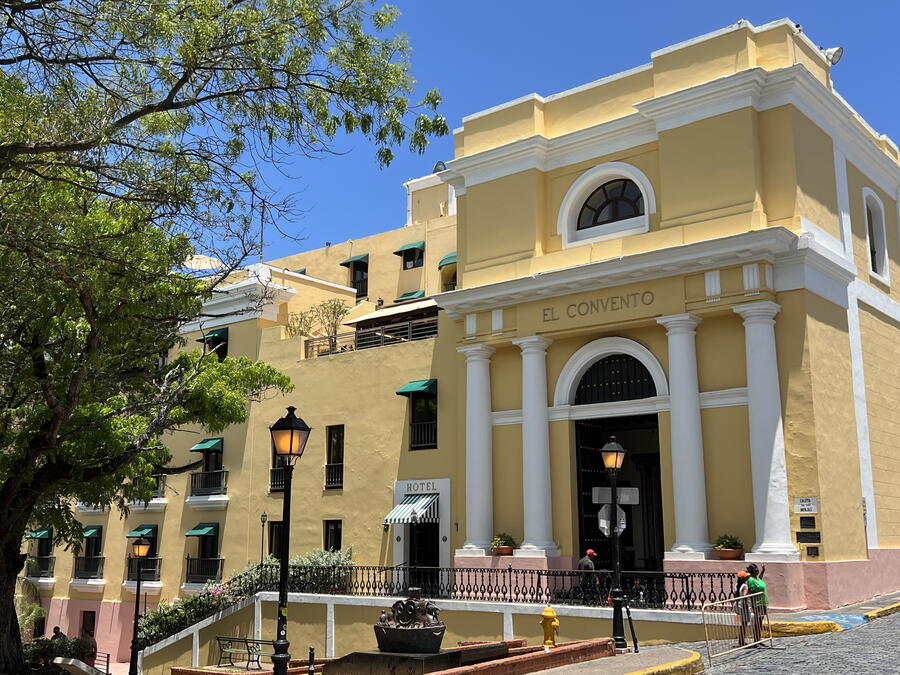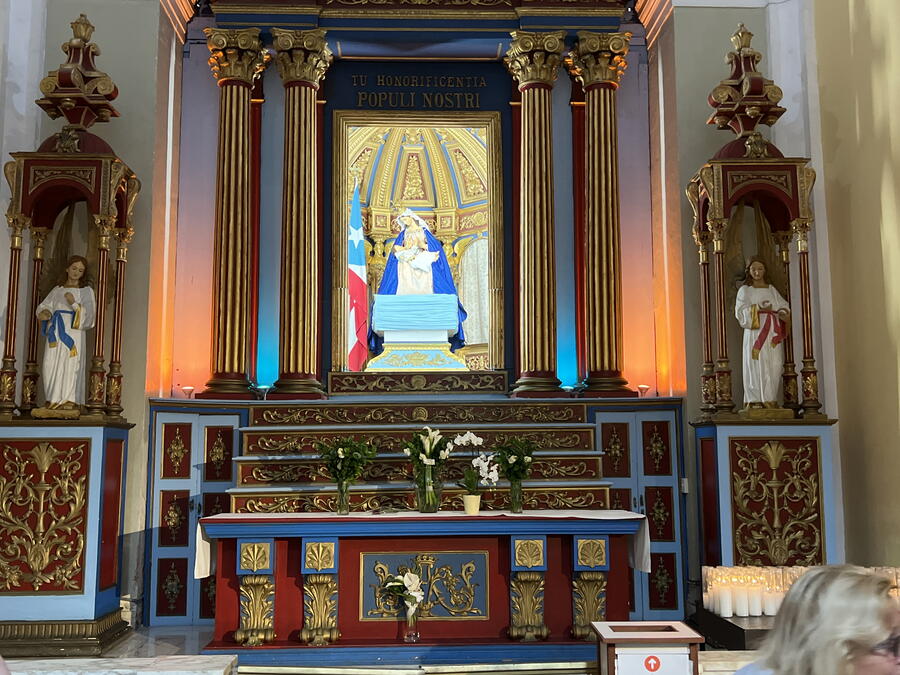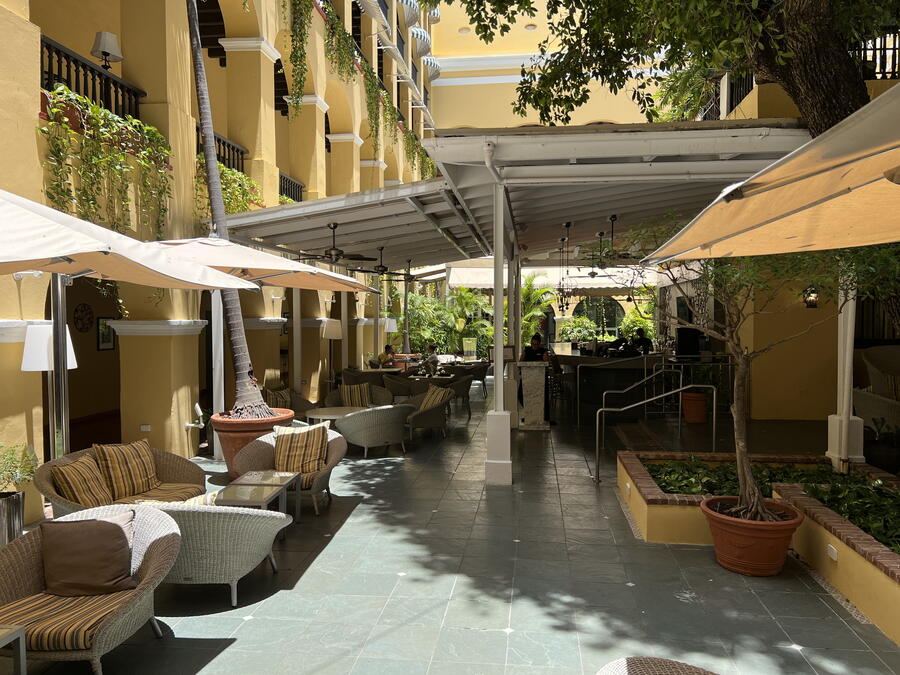 Touring the old town
On a hot and muggy morning, our group took a motorcoach from the Sheraton to the edge of the Old San Juan district, which is situated on a narrow island facing the Atlantic. Ada, a humorous and highly energetic woman in her 70s, was our guide. I think some people almost half her age had difficulty keeping up with her.
Two Catholic churches were the main points of interest in our tour. La Parroquia San Francisco de Asis was just a few blocks from our drop-off point. It featured a catacombs area that we didn't visit because it was roped-off.  Besides the sanctuary, we viewed statues and paintings in a side hallway. The remarkable artwork here was a statue of the Virgin Mary shown pregnant, which is rarely seen in religious artifacts. The second church was Catedral Basilica Manor de San Juan Bautista, located close to the waterfront and the Governor's mansion. This was a larger and grander cathedral with chapels off either side and even more elaborate artwork.
Close to this cathedral was The Convent Hotel, a bright canary-yellow building that once housed an order of nuns. It is now one of the most popular places to stay in Old San Juan, with a quiet and shaded courtyard in the center of the building.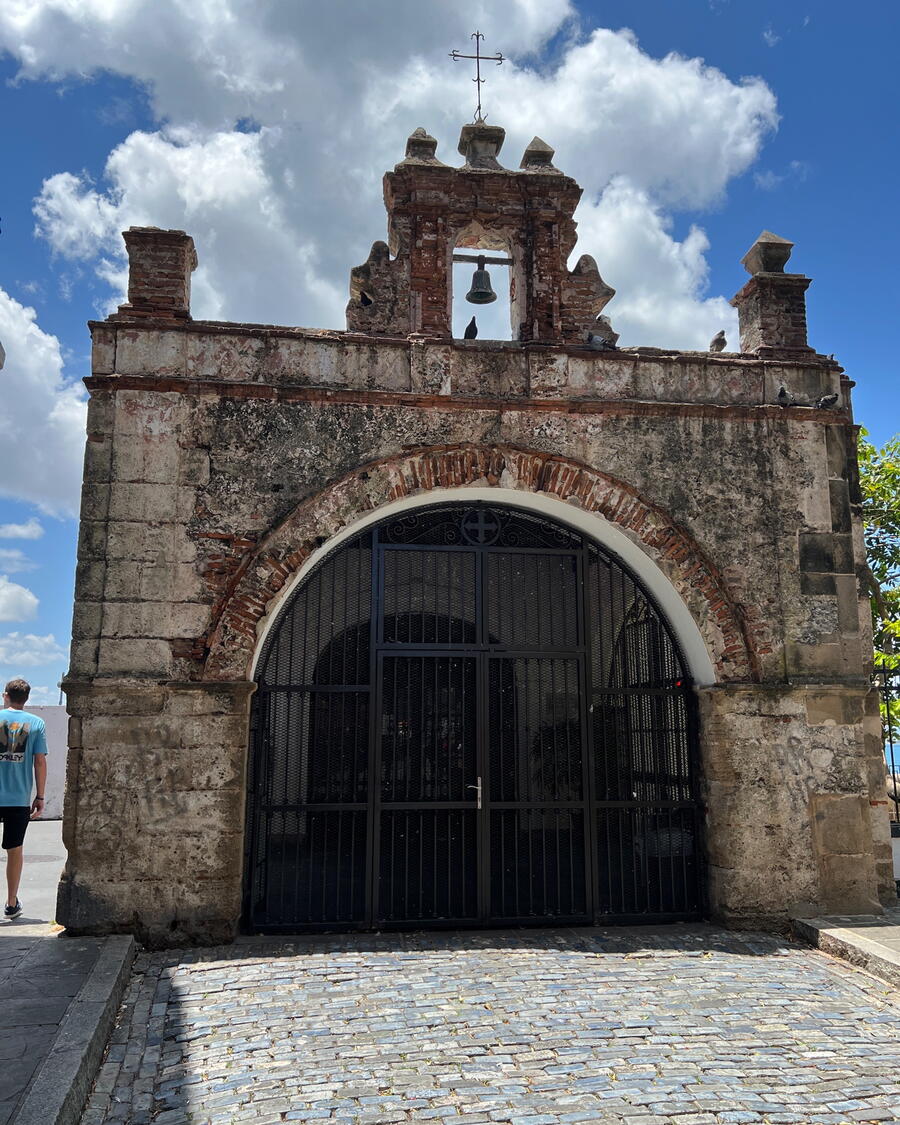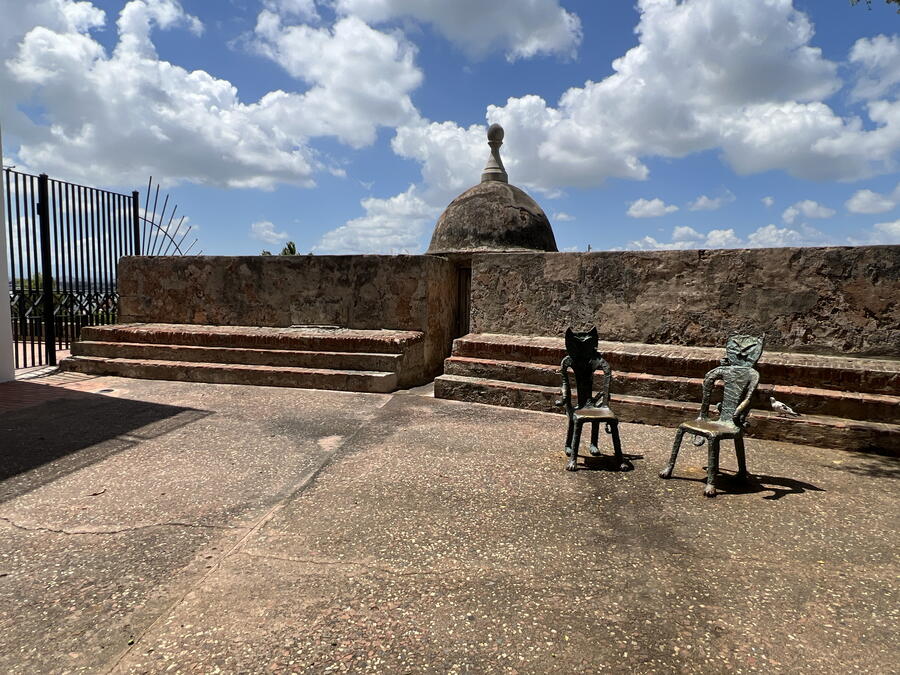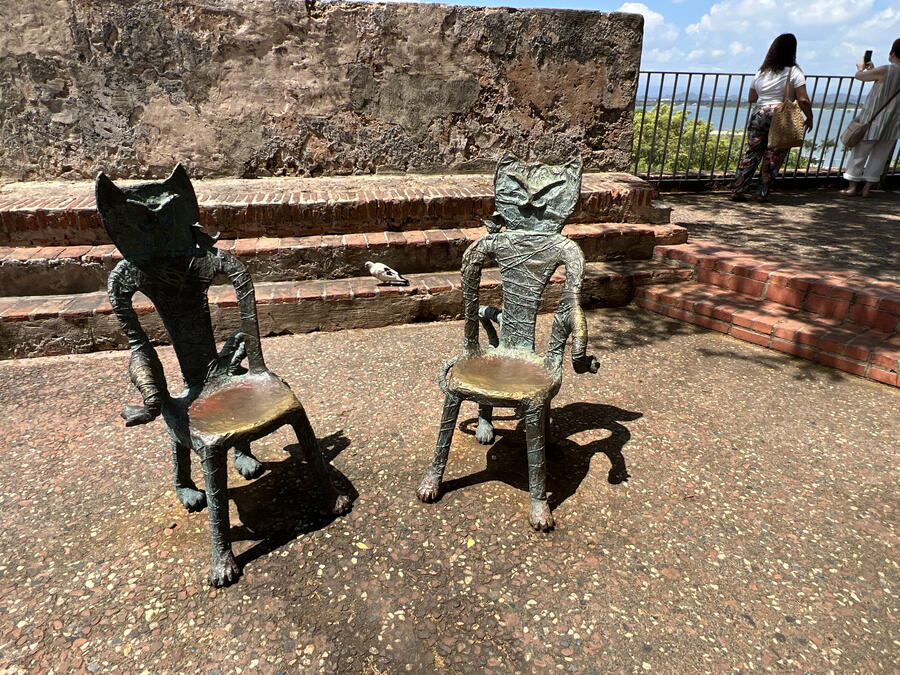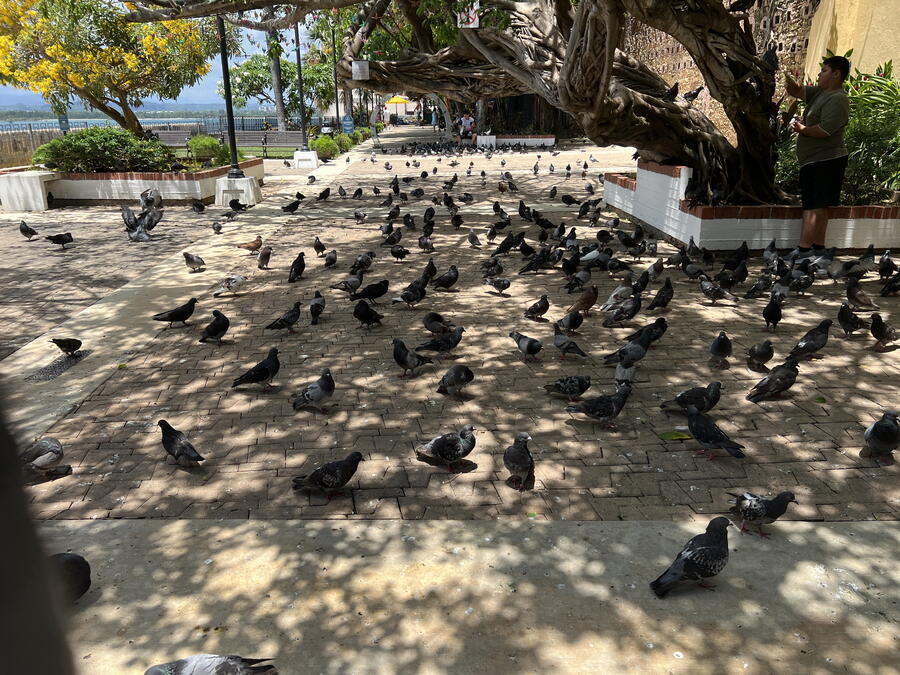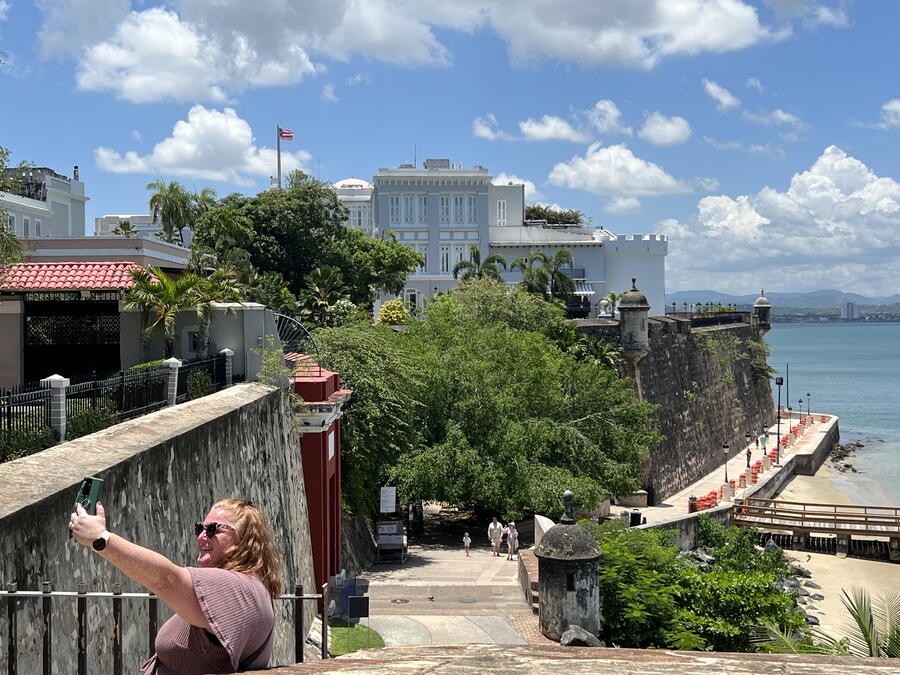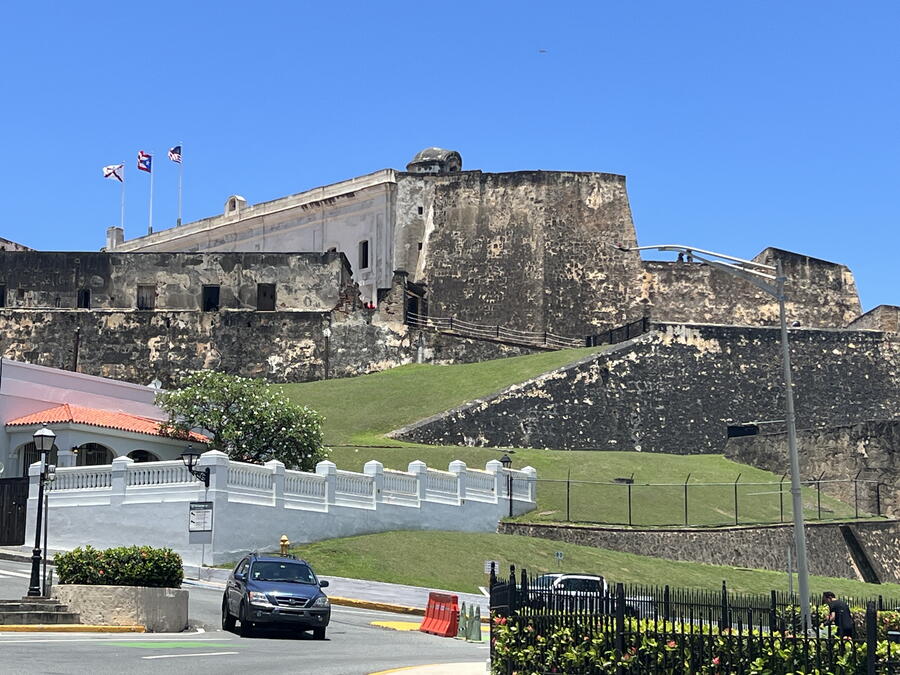 A walled city
Not surprisingly, San Juan was one of many strategic ports in the Caribbean for the Spanish. What remains are a massive fort complex that skirts along the area's shoreline. Paseo del Morro and Castillo San Felipe del Morro, on the western edge of the city, is perhaps the most famous part of this structure and what you often see in photography for the city. Castillo San Cristobal is on the eastern edge.
On our tour, there were several points along the way where we stood on the top part of the fort's monolithic walls. This afforded some great views of the harbor, ocean, communities and gleaming and towering resorts surrounding San Juan. Some of the entrance gates were imposing structures that were likely intimidating for anyone needing to pass through to the inside. Opposite one of these gates we visited was a park inundated with pigeons.
The Governor's mansion, or La Fortaleza, was located on the western end of Old San Juan and is a bright white multi-storied residence that seems to be clinging to the cliffs. We only saw this from a distance because of security, but we were also getting a much-needed cold treat to cool off at a nearby stand.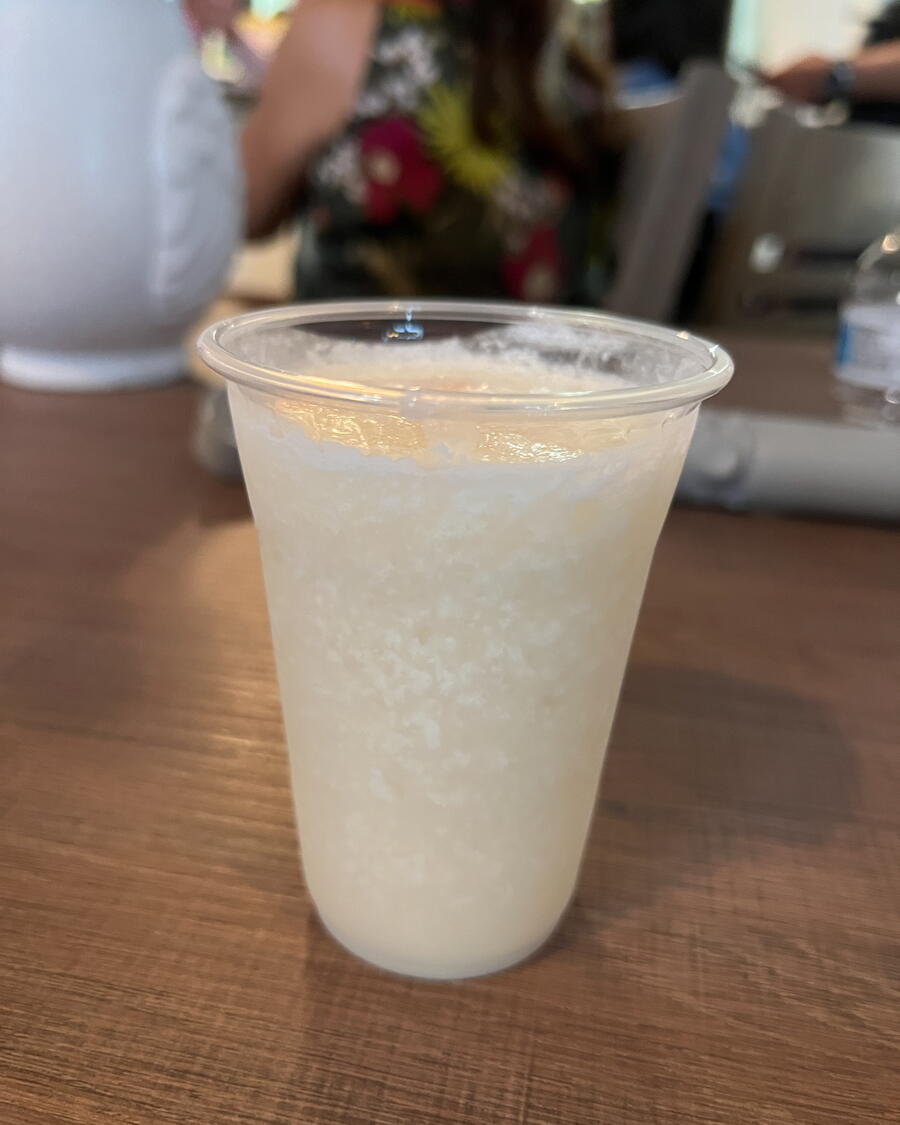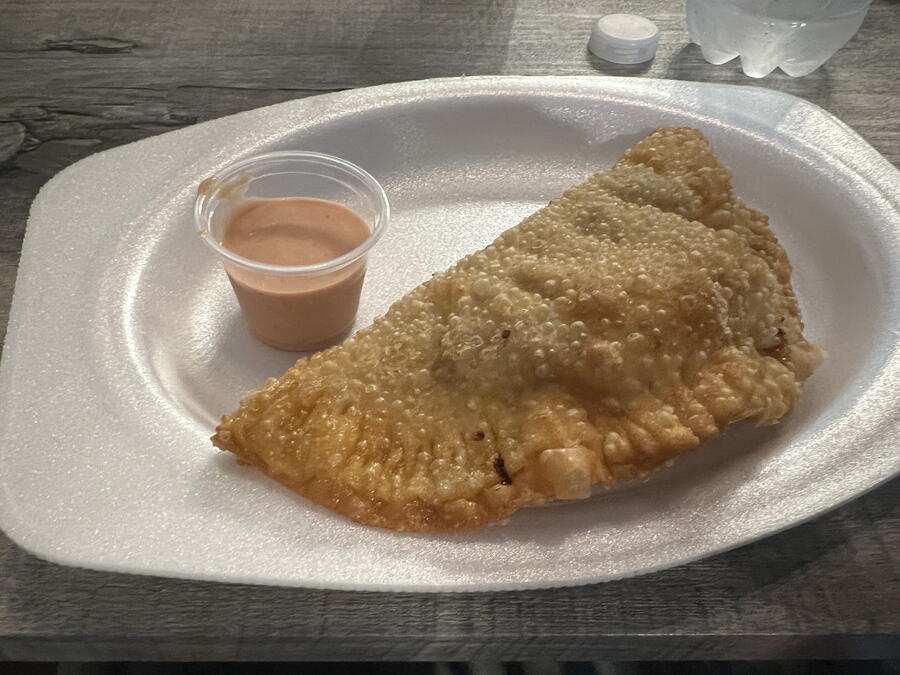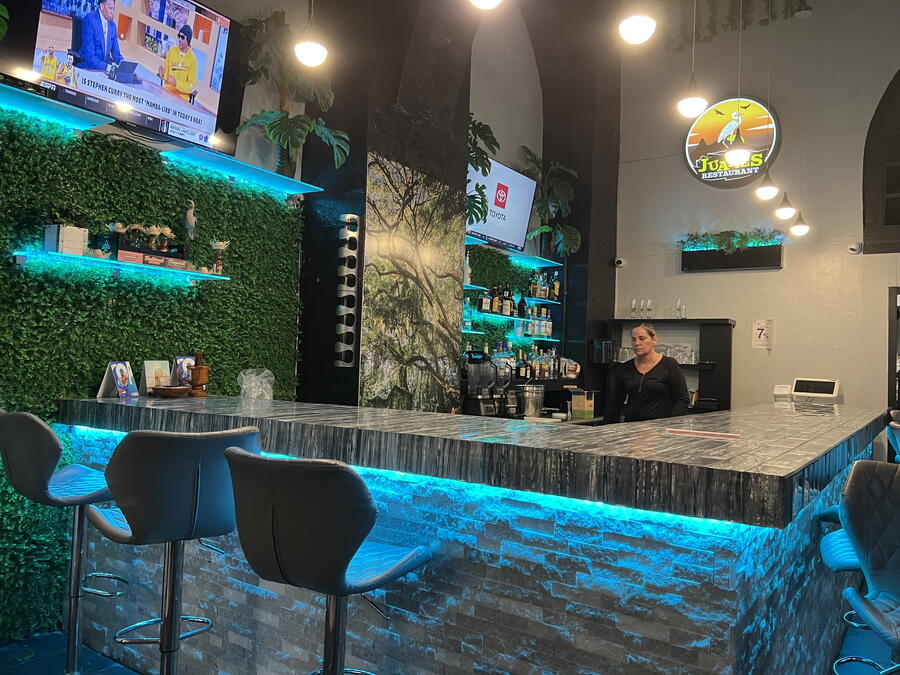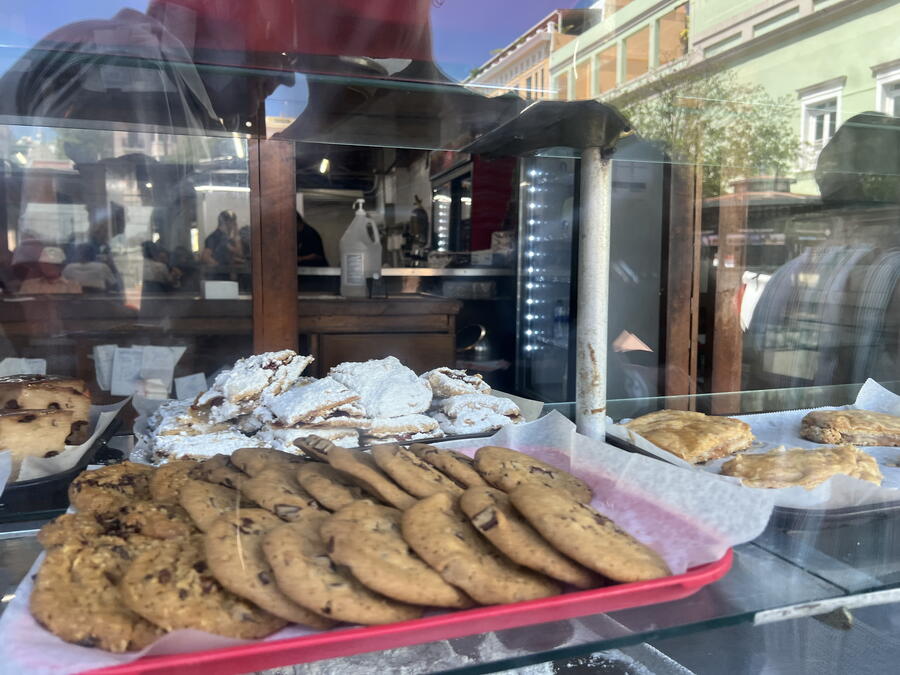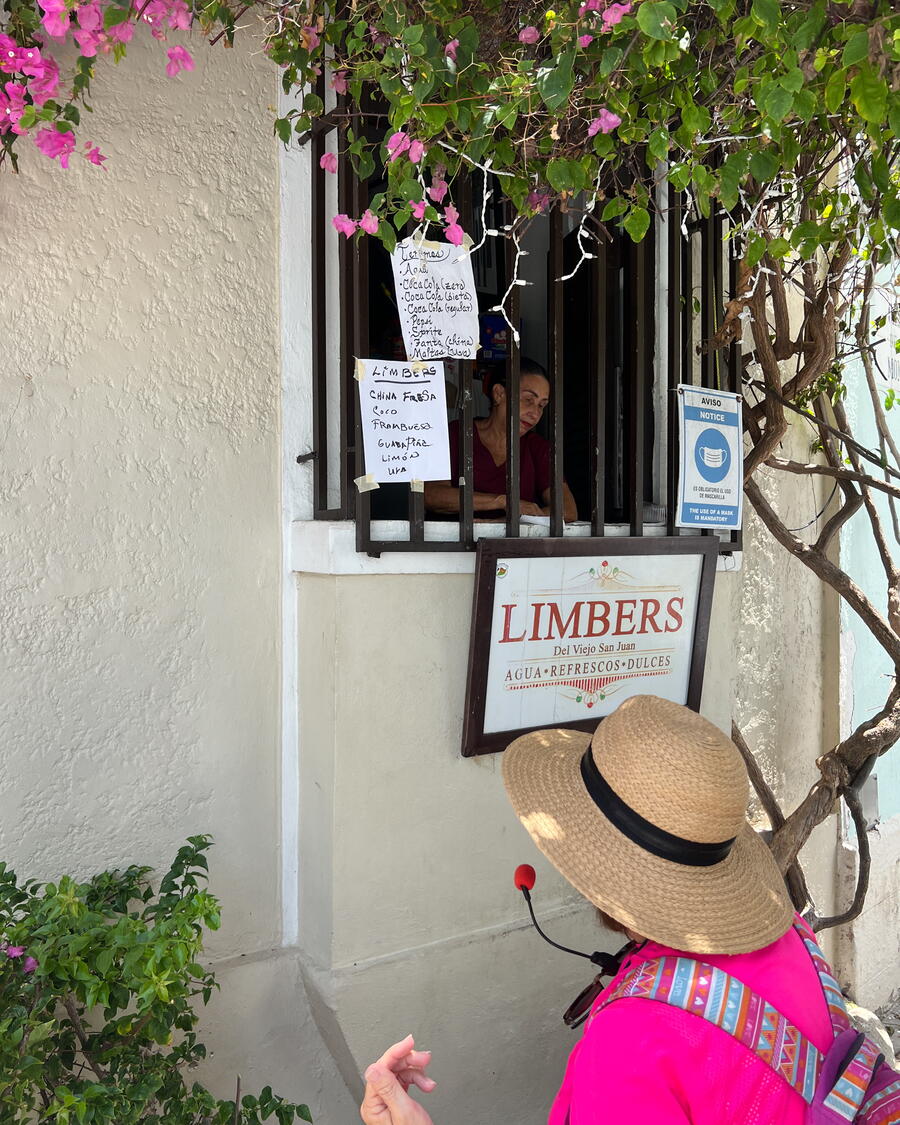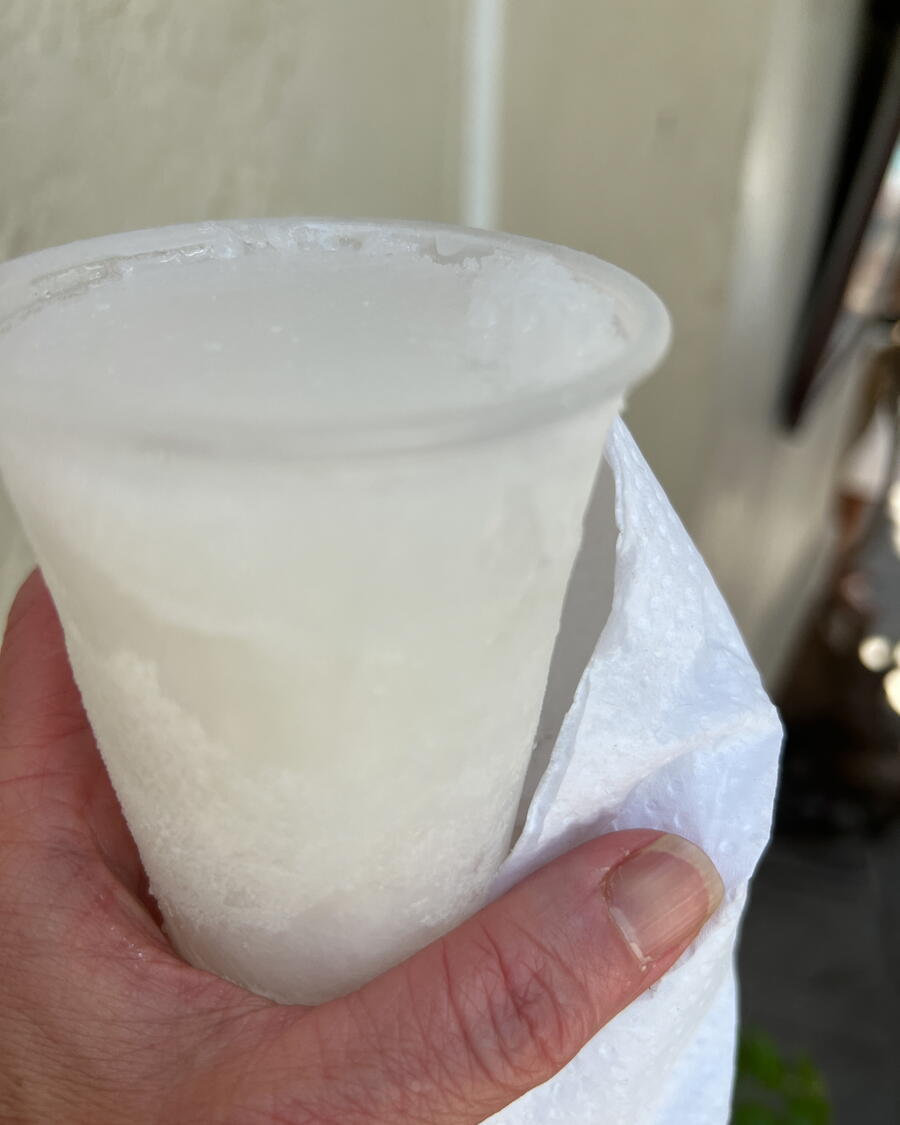 Boricua food
That iced concoction was a piragua, which was made famous from the movie and Broadway musical, "In the Heights." Actor and playwright Lin-Manuel Miranda starred as the Piragua Man (Piraguero) in the movie. Here, we enjoyed a small plastic cup of finely shaved ice with flavored sweetened syrup, which included the flavors of coconut, passionfruit, vanilla, strawberry and banana.
Before that, Ada took us to a few restaurants with little signage, so I unfortunately cannot tell you the names of these places. At the first, we sampled a generous serving of pina colada, the coconut, pineapple and run beverage originating on this island. We then went to a second establishment that offered us empanadillas, which are the Puerto Rican version of the irresistible snack that are loved all over Latin America. These were larger and crispier than other empanadas, with a sweet, savory and piquant beef filling.
Of course, being the foodie I am, I would have loved to have tried two signature Puerto Rican dishes – mofongo, a large dumpling-like dish with plantains and meat, and pastelon, which is like lasagna but also made with those same ingredients. I guess this just means I'll have to return to San Juan again someday.