This week, I attended the ASTA Global Convention in San Juan, Puerto Rick. I haven't been to this conference since 2017 when it was held in San Diego. Life has gotten in the way to prevent me from attending in the ensuing years. Besides, this one was in in location that I haven't been to yet.
My time will essentially be taken up with the Convention and all the workshops, networking and meetups that are part of it. I also figure that I will likely return to San Juan, because I would still like to do some cruising that will either stop or originate or end here.
I toured the old town area with some local food, so you'll hear about that. But in the meantime, here is a rundown of the Sheraton Puerto Rico, where the Convention is and where I'm staying: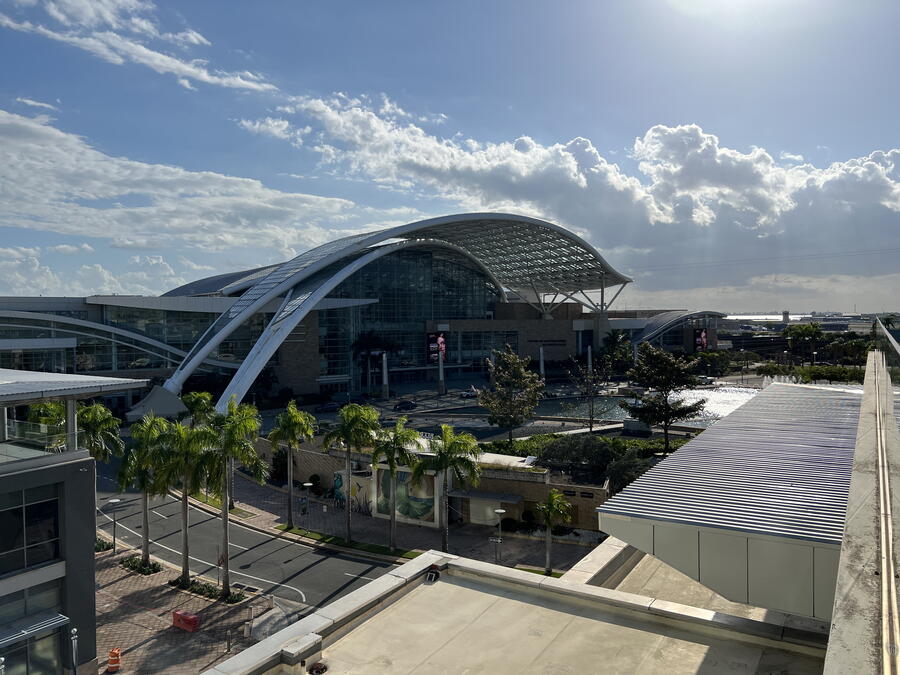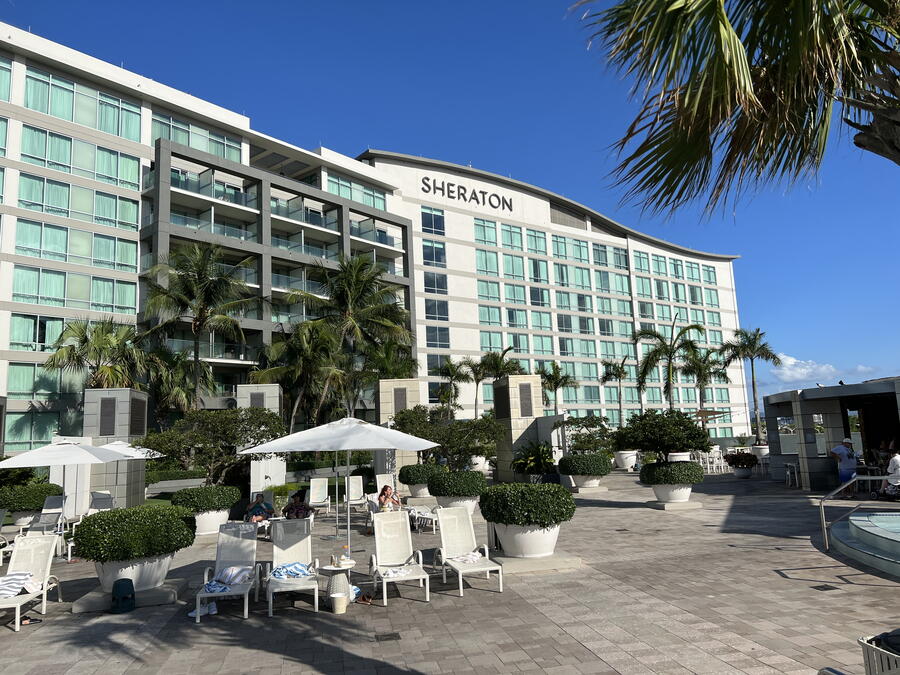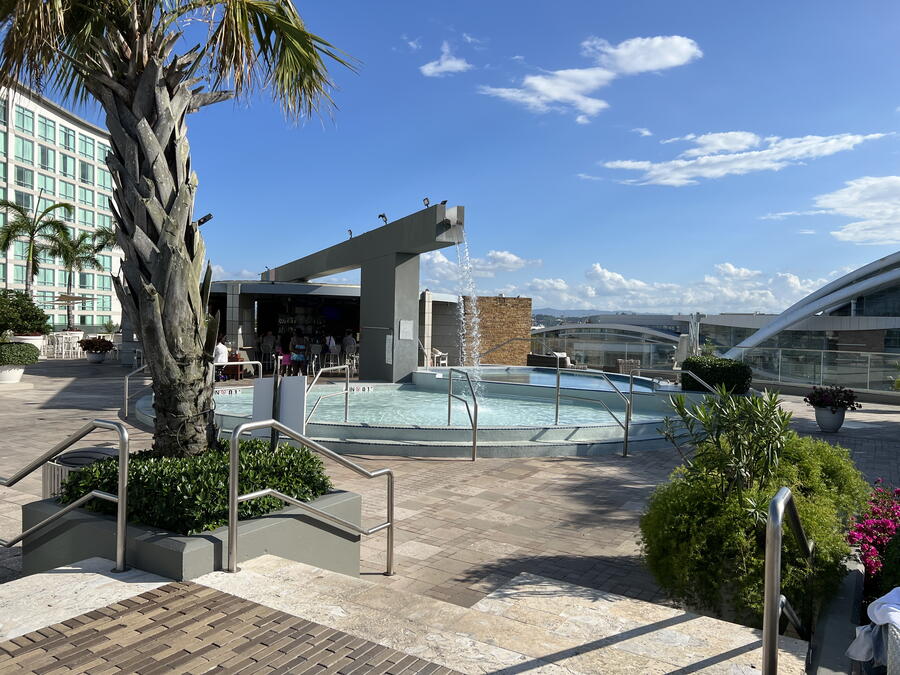 Getting to the resort
I wasn't familiar with the geography of San Juan. Initially it looked like the hotel was right next to the airport. But that wasn't the international airport, where I would be arriving - it was a tiny municipal one for small aircraft. So, I took a 15-minute Uber ride that was about $18 total.  There are also certified taxi rides ranging from $20 to $30.
With hotels in other cities, you'll often find dedicated airport shuttles going to that property. The Sheraton Puerto Rico does not have that, but there is a bus that takes guests to Old San Juan and Escambron Beach, a beautiful place for swimming and snorkeling.
San Juan's traffic wasn't too jammed, but I did arrive in the later afternoon when rush hour may not have been an issue just yet. I didn't see traffic anywhere around town, but that doesn't mean it's not a problem.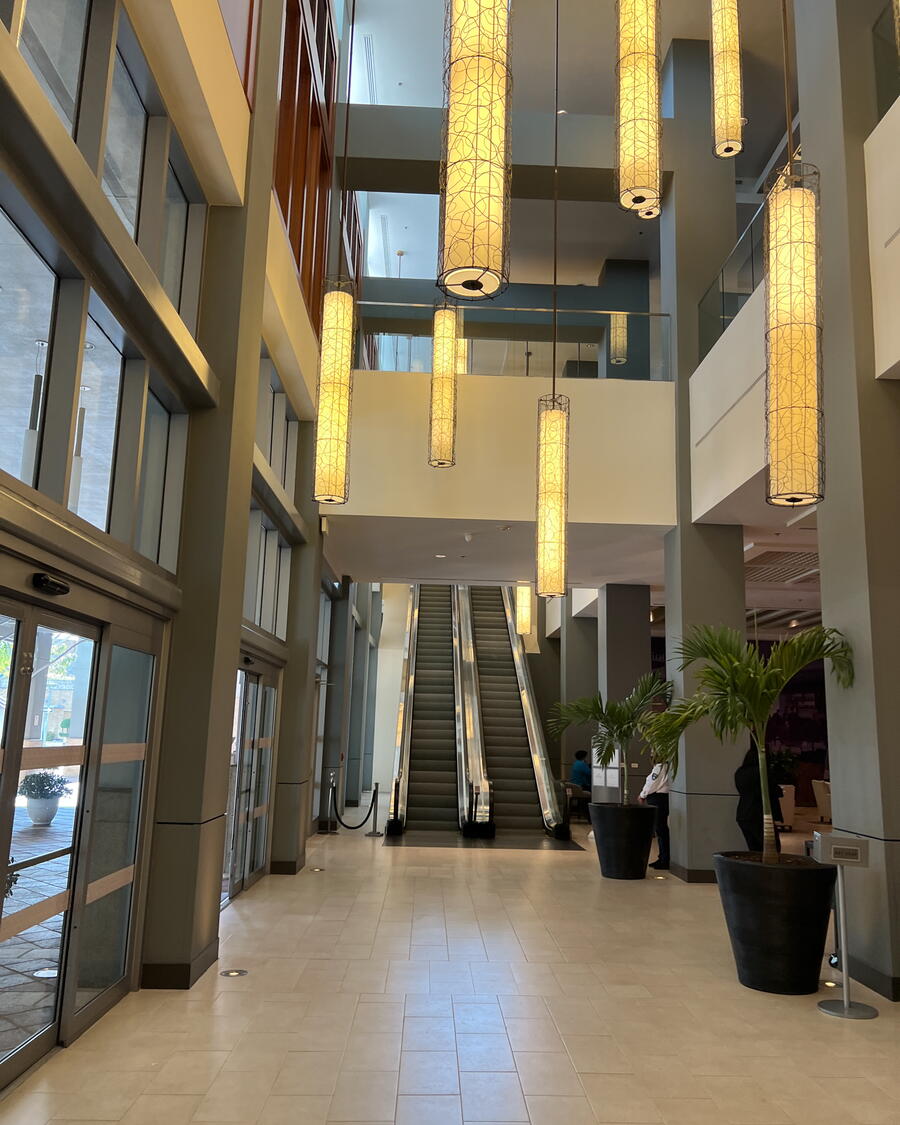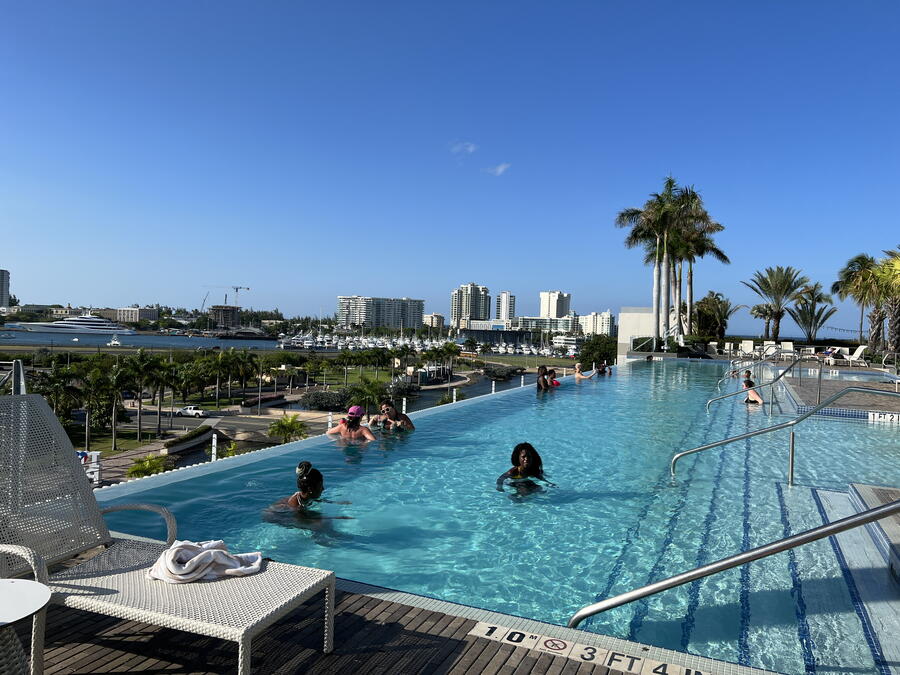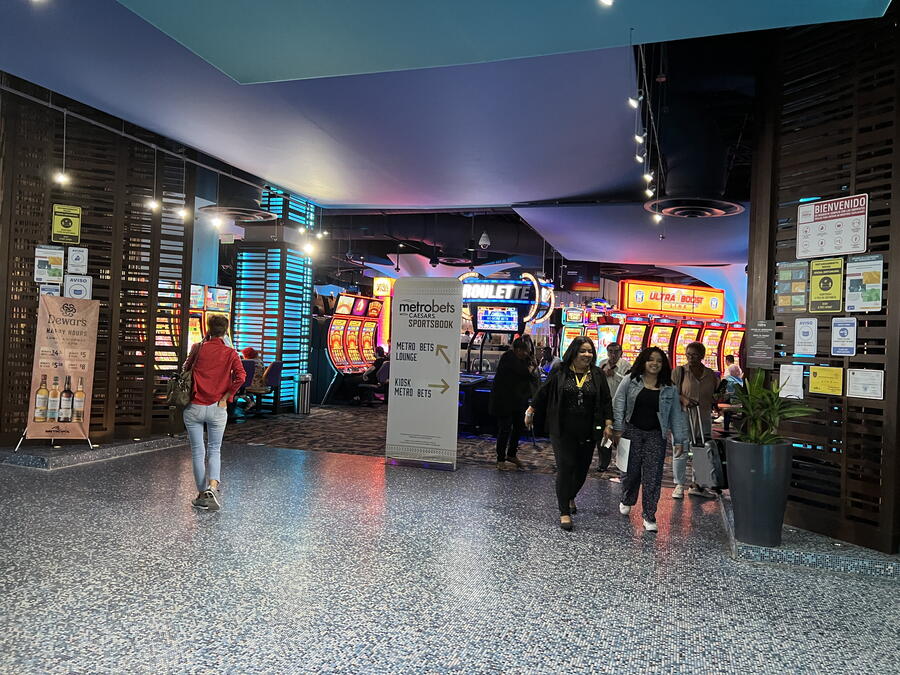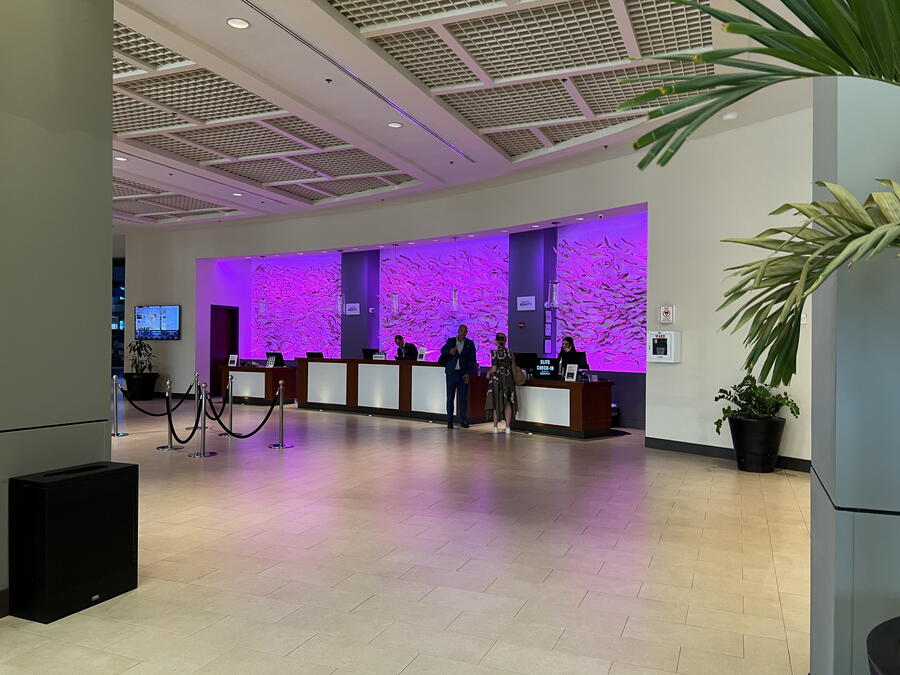 The hotel amenities
Two things that make the resort stand out are its rooftop bar and pool area, which also includes a large turf area for parties, weddings and daily morning yoga classes, and its convenient location to the impressive convention center. The deck shows off a terrific view of San Juan and part of its waterfront, and you can even enjoy it from the infinity pool while you're taking a swim. We convention goers appreciated that the facility was literally steps away from the hotel entrance.
Since "casino" is in the name of the resort, I'll mention that here. It was a small one just off the lobby with mostly slot machines. It was probably about one-tenth the size of a normal Vegas casino. I am not a gambler, so I didn't venture too far into this area, and when I walked by it wasn't that busy.
Of course, I was more interested in the fitness center, which was a decently sized facility with a dozen total Life Fitness treadmills, ellipticals and bikes, as well as weight machines and free weights. Because I wasn't sure about where to go for outdoor running, I did all my workouts here. The only problem here was that they ran out of sanitizing wipes to clean the equipment and never replaced them.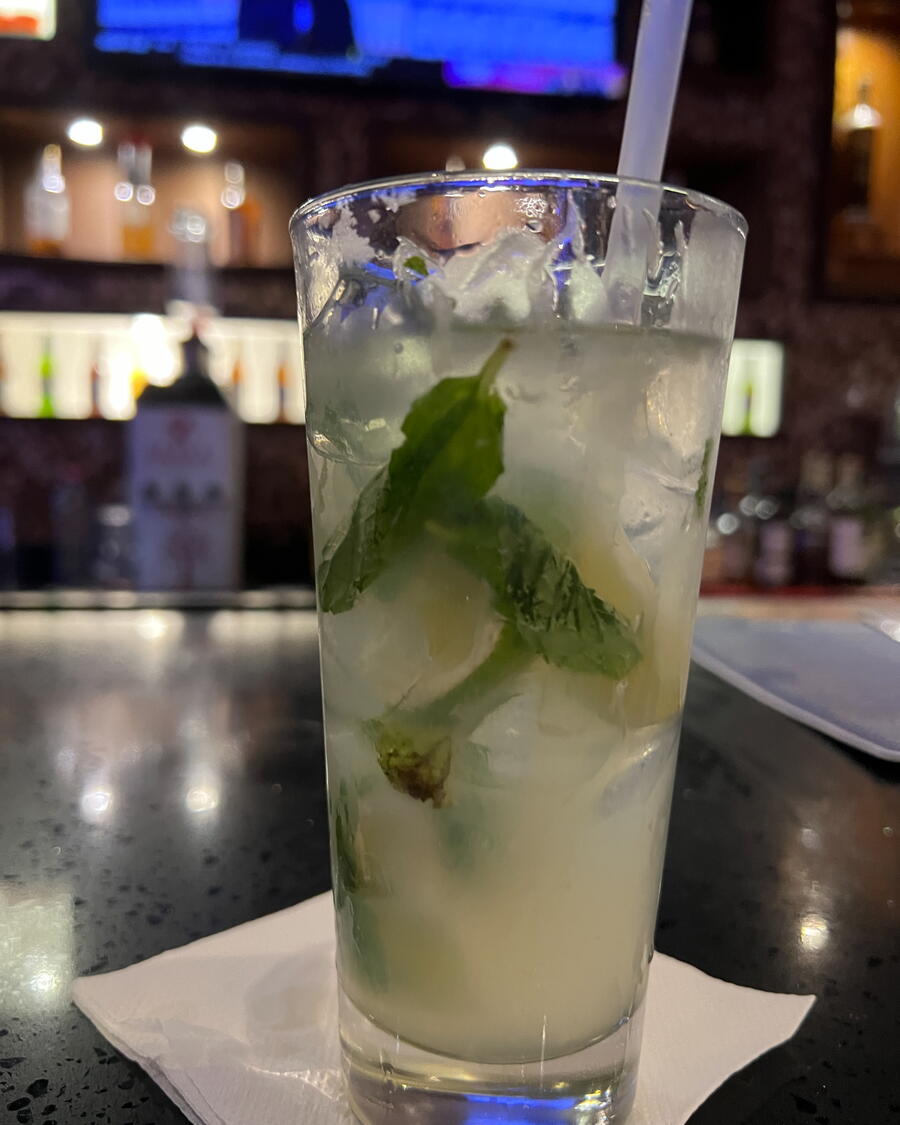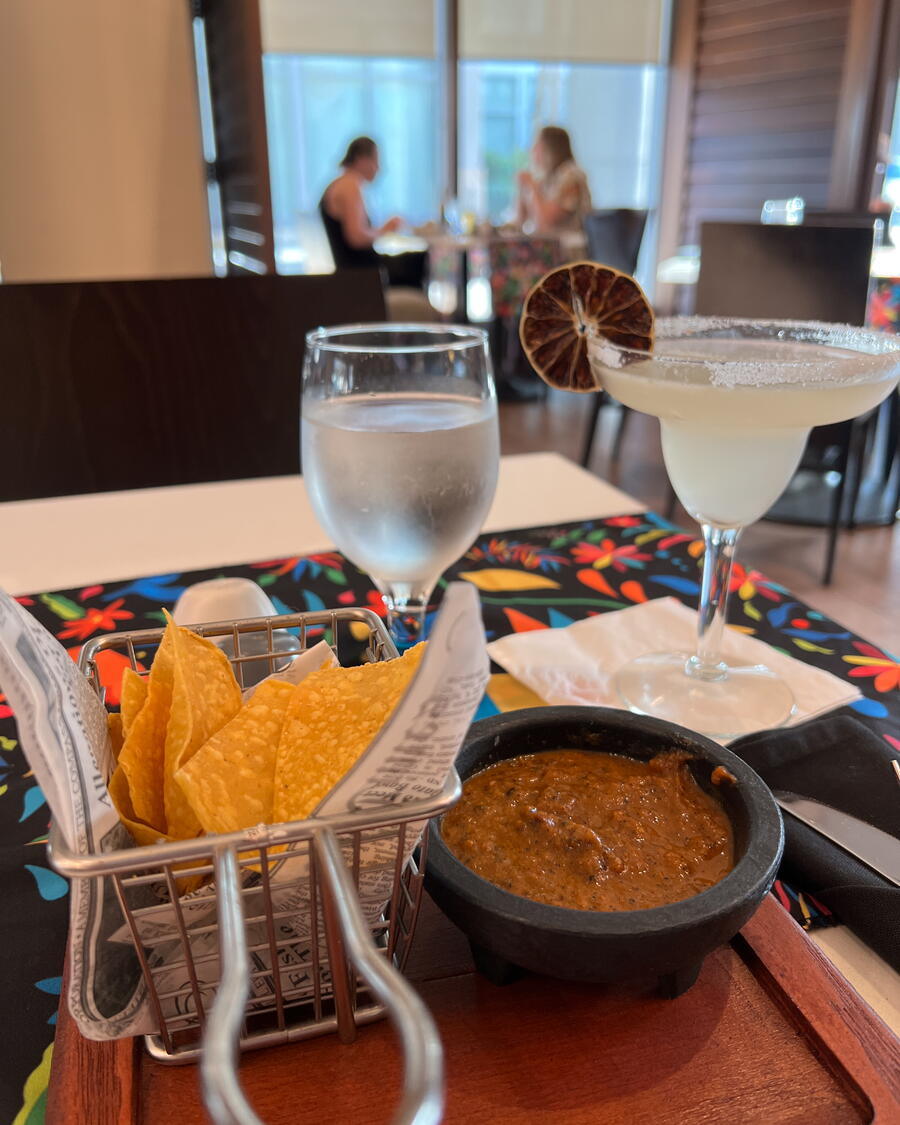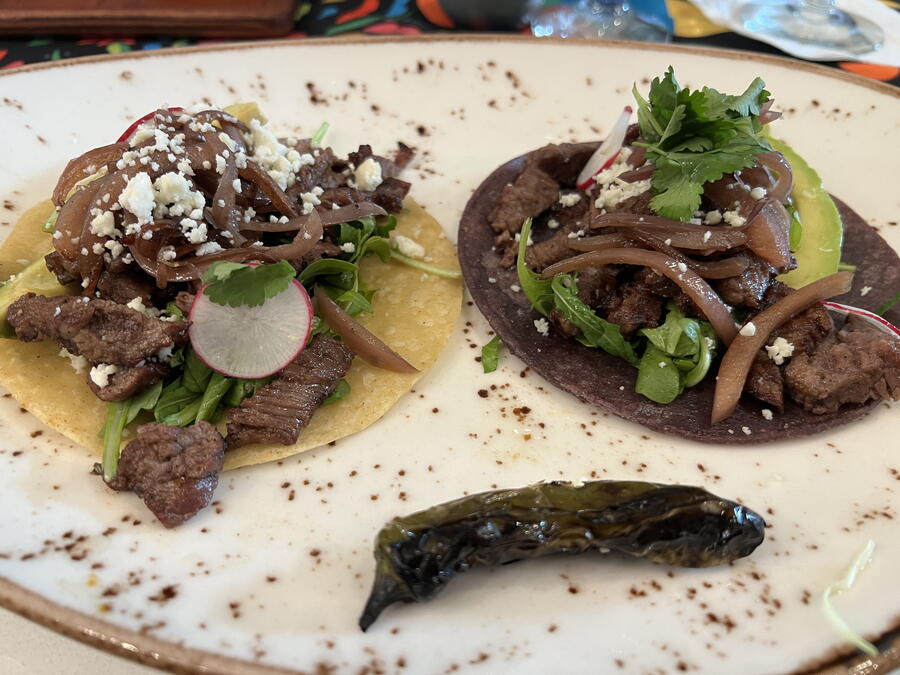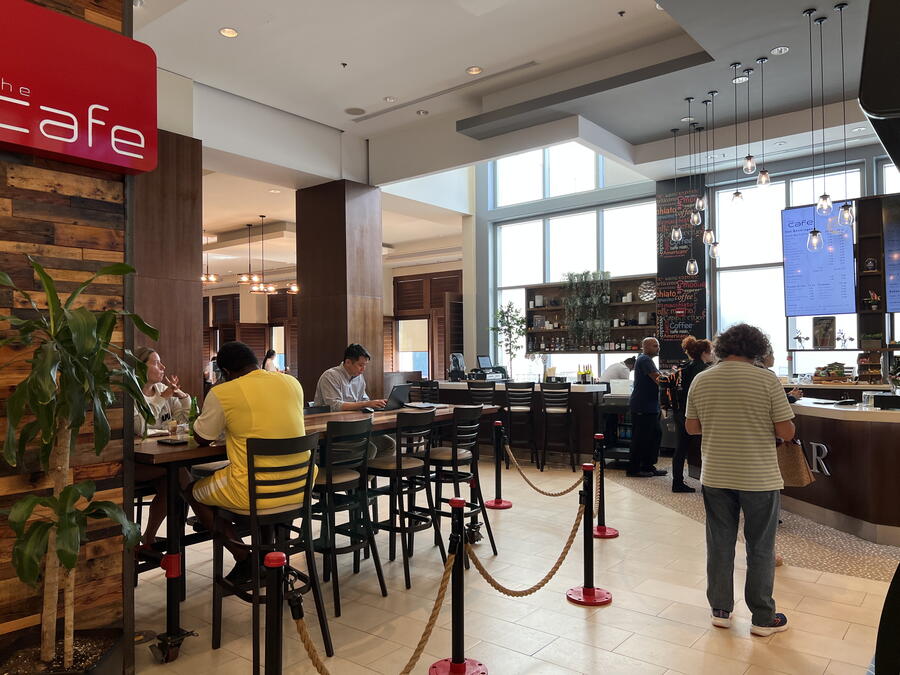 Time to eat
At the Sheraton, there was a quick-service café and an adjoining restaurant called Choices that served breakfast (both entrees and a buffet) and Mexican food for lunch and dinner. Normally I don't like hotel meals because they are often mediocre and overpriced, but in this case the carne asada tacos and margarita I ordered were tasty and full-flavored. But the price still wasn't "right."
I ordered breakfast every day at The Cafe, the quick-service place, where I mostly got café Americano (essentially regular drip coffee) and overnight oats parfait with fruit and yogurt. On the last morning, I treated myself to a savory well-made breakfast pita with spinach, cheese, crispy sauteed potatoes and scrambled eggs.
Within the hotel are two restaurants – Texas de Brazil, a churrascaria with locations all around the US and the world, and Metropole, a local chain with Puerto Rican and Cuban food. Since this was after having rich meals for three days, I only managed to have a cup of black bean soup with a side of rice and a classic mojito. Admittedly, it was a good way to end my trip and my stay at the Sheraton. I would stay here again if I were to return for a pre-cruise stay.
Next week - I'll write about my tour of Old San Juan.