RAS and I don't go to Denver often for dinner, so when we do, it's often for a special occasion. In this case, it was for our 17th wedding anniversary this past weekend.
We both like a place that's not too fancy – one where we don't have to dress up that much and where our eyes won't pop out when the bill arrives. Quite a few places in the RiNo (River North) district fit that description. Located a few blocks east of Coors Field and where Interstates 25 and 70 meet, it was a formerly sketchy area with old warehouses and empty lots. It's now become an artsy, ultra-hip enclave filled with art galleries, high-energy bars and creative restaurants.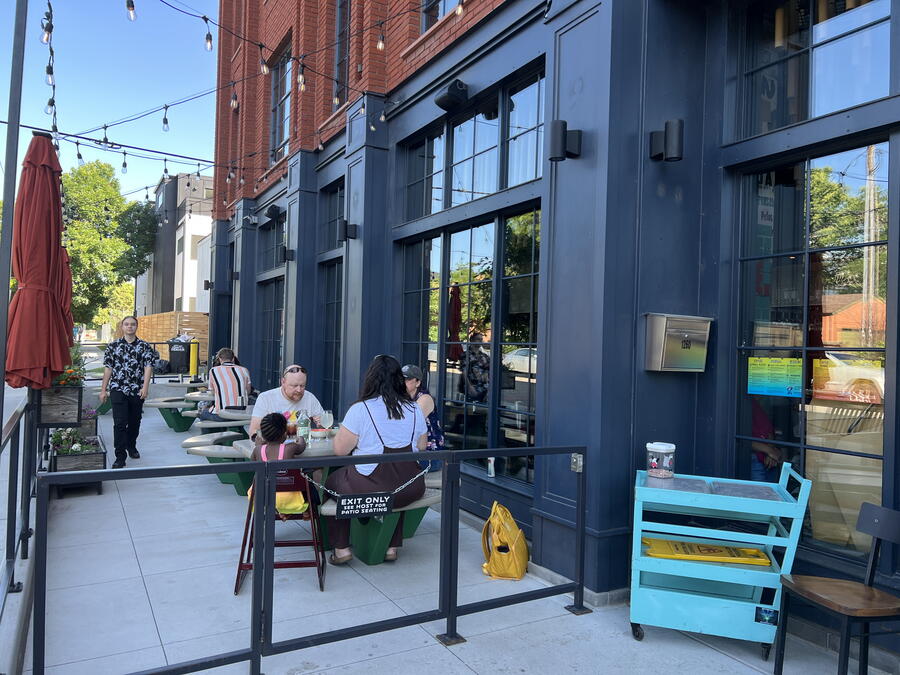 One of these, Super Mega Bien, was for our celebratory dinner. I must admit that I chose this place because executive chef, Dana Rodriguez, was hired to revamp the menu at Casa Bonita. That's the local Mexican restaurant legend that the creators of "South Park" bought and remodeled and now just opening with a ton of hype. 
So, trying to get an idea of what the Casa Bonita food might be like, I was looking forward to "SMB," as it's called on the menu and around the establishment. But the association with Rodriguez is about the only similarity between the two. Casa Bonita offers huge platters of Americanized Mexican food. SMB focuses on shareable small plates – think Latin dim sum - and larger entrees, along with sides, desserts and a sizeable artisan cocktail and liquor selection.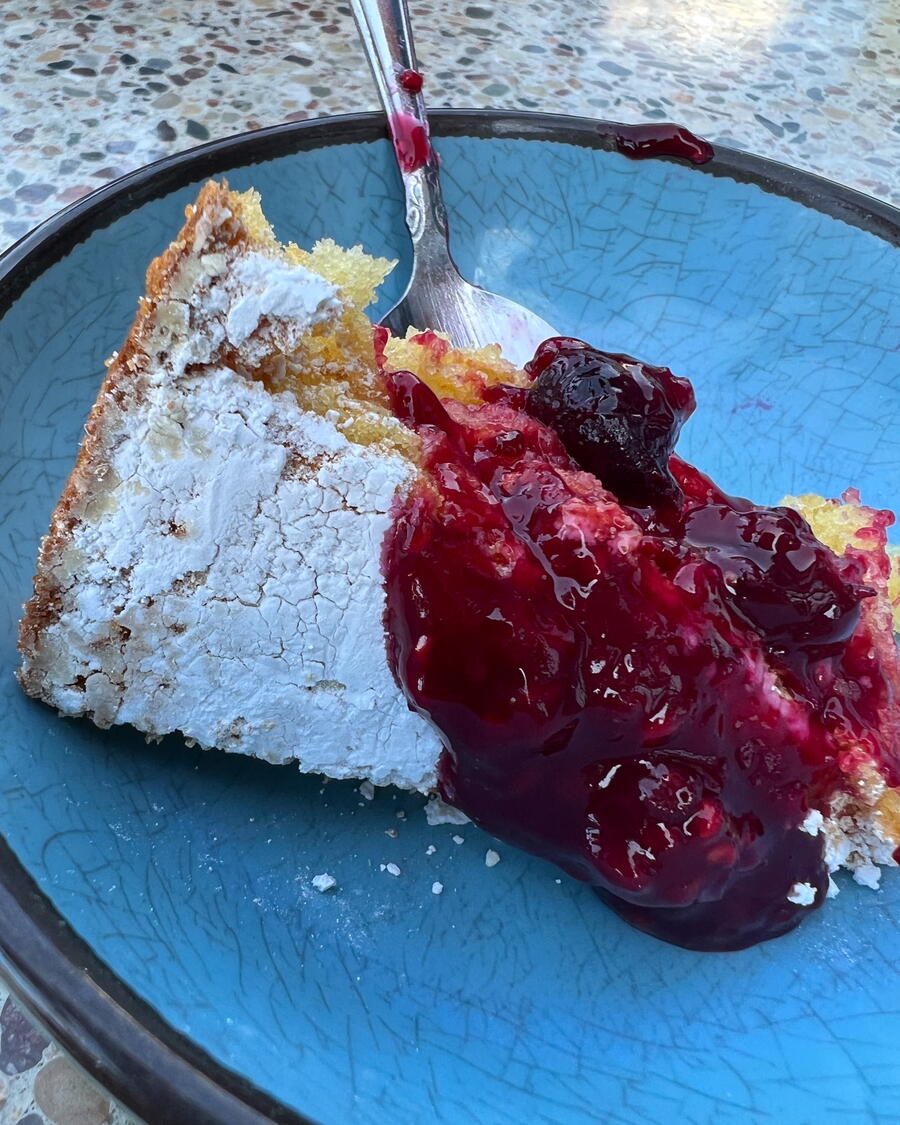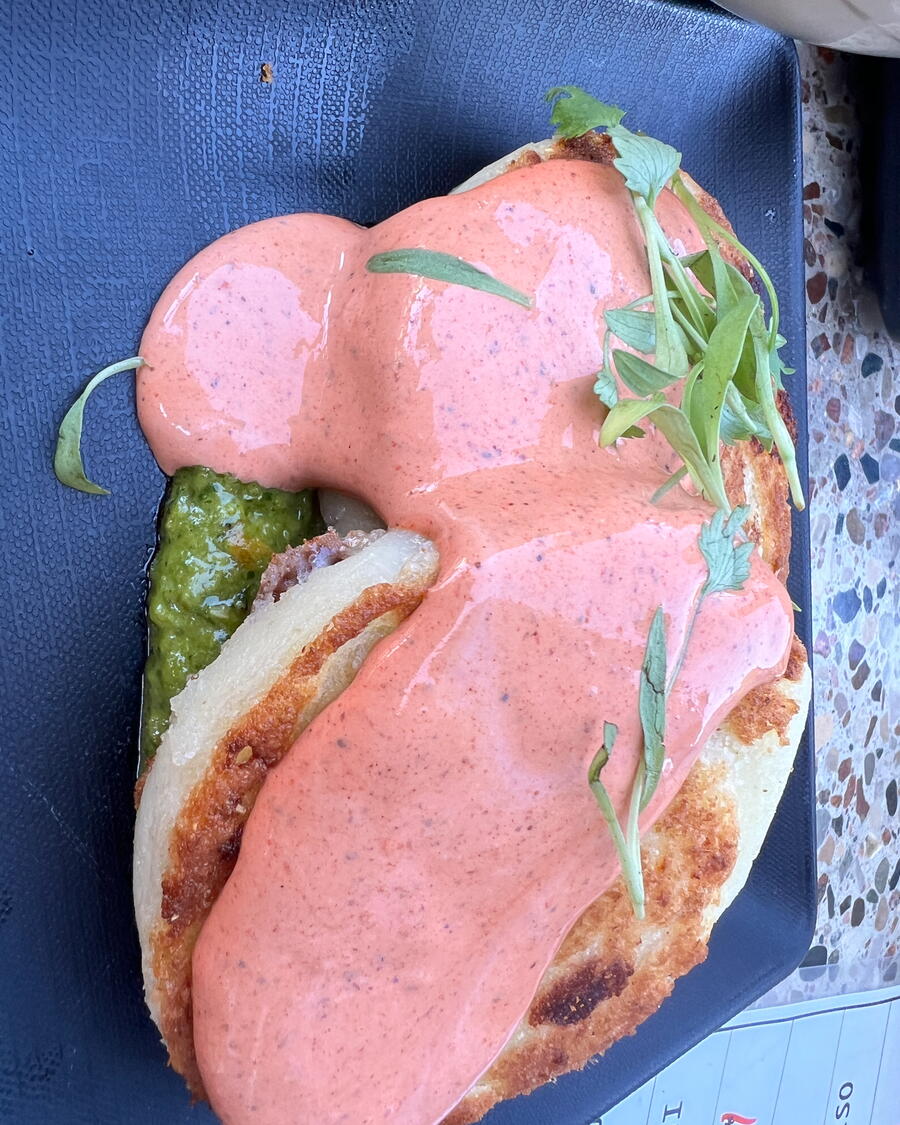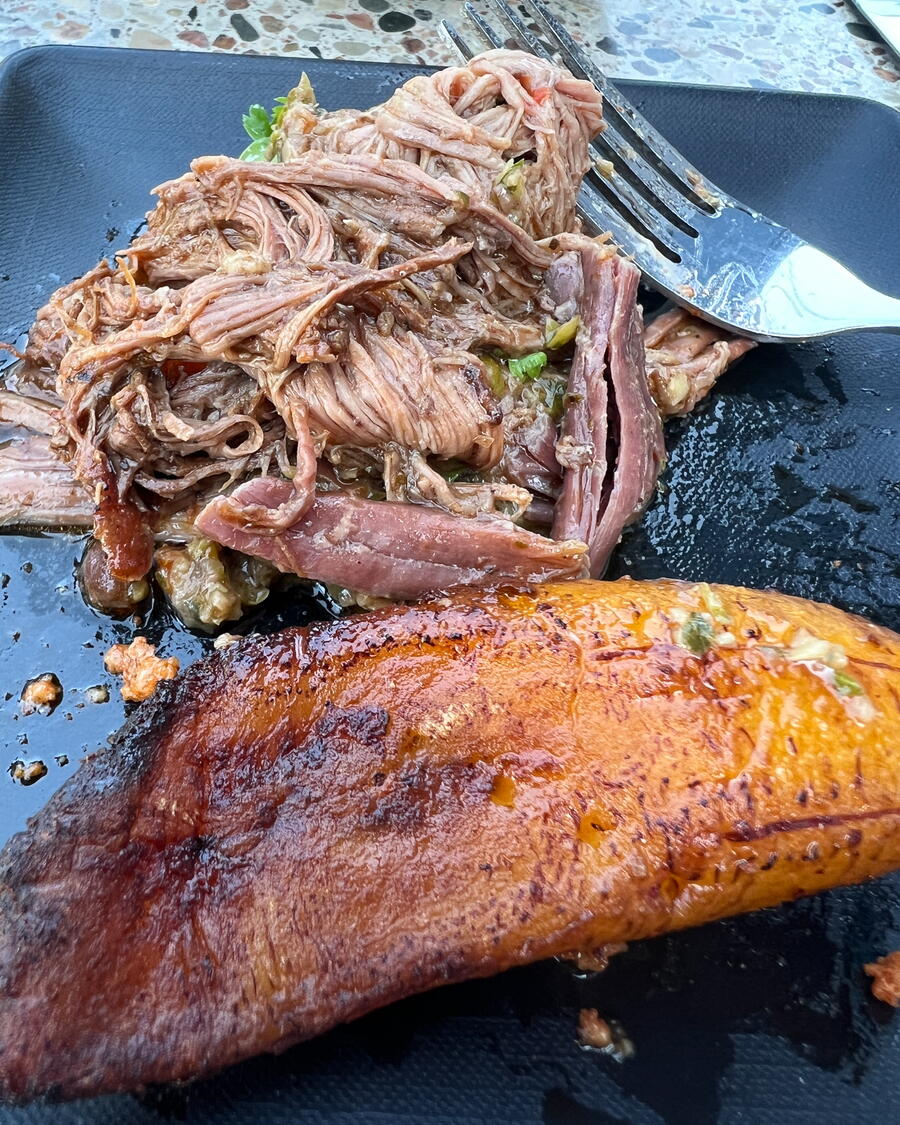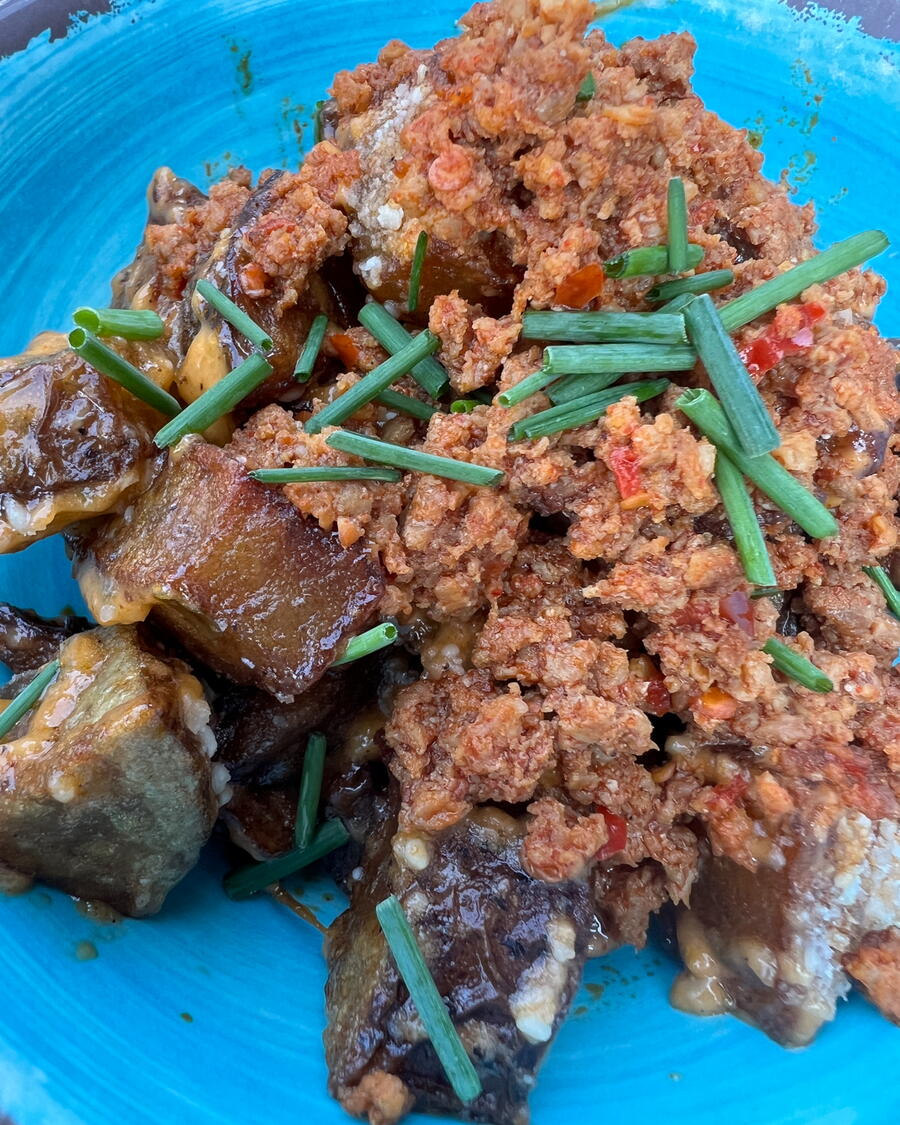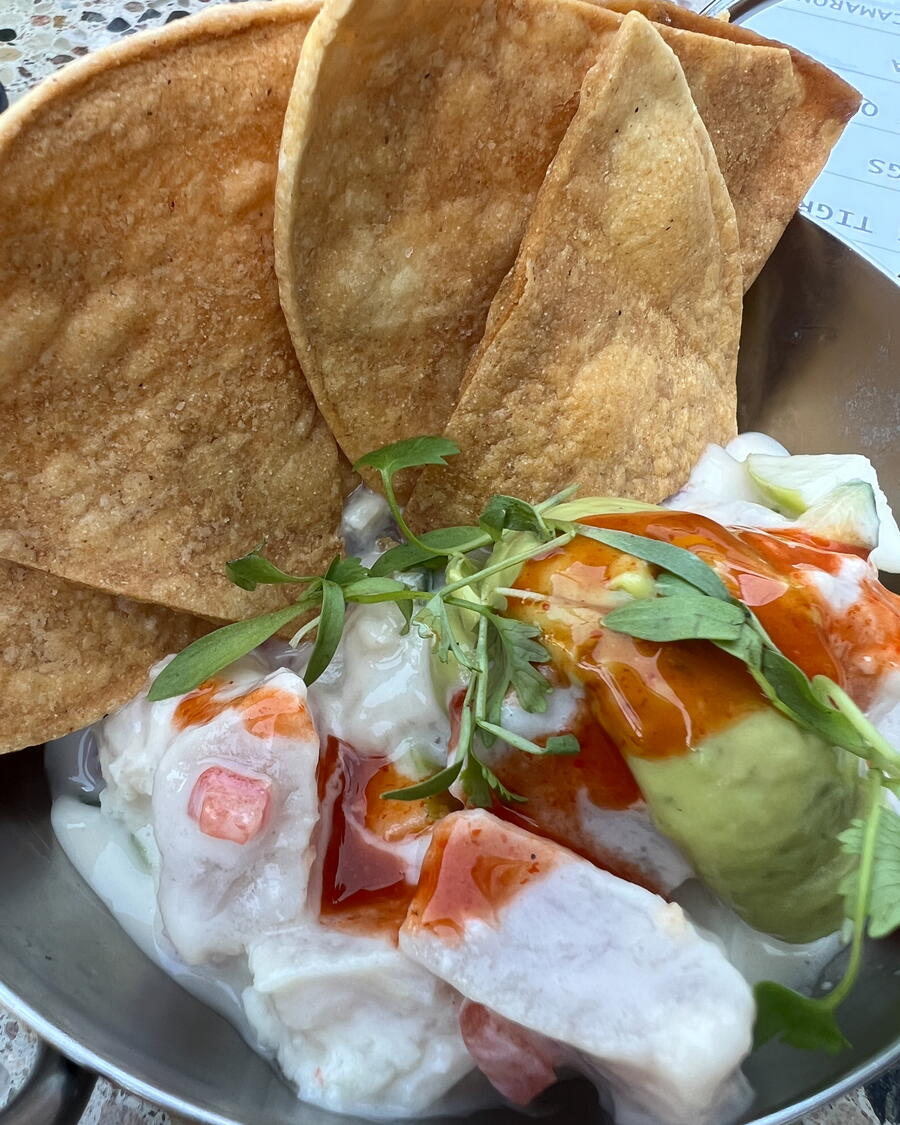 A small plate meal
While you can order those entrees and some intriguing sides and bread plates, the focus is on the "dim sum" designed for sharing with your party. That's what RAS and I did, and there were nine different dishes to choose from. 
They're considered dim sum because they're served on a tray from roving servers coming to your table. You can then choose which ones to try. The menu lists the ingredients and what country inspired them, like Cuba for ropa vieja.
RAS and I settled on four of them – patatas bravas (roasted potatoes with chorizo, tomato aioli and chives), leche de tigre ceviche (sushi grade tuna with habanero coconut milk sauce, apples, pico de gallo, avocado sauce and tortilla chips), arepas de queso (cheese and corn cakes with achiote crema and poblano-pepita pesto) and ropa vieja (slow braised beer with plantains and olive tapenade). Each dish offered generous portions, and each layered spices and piquant flavors to create a culinary trip to Latin America.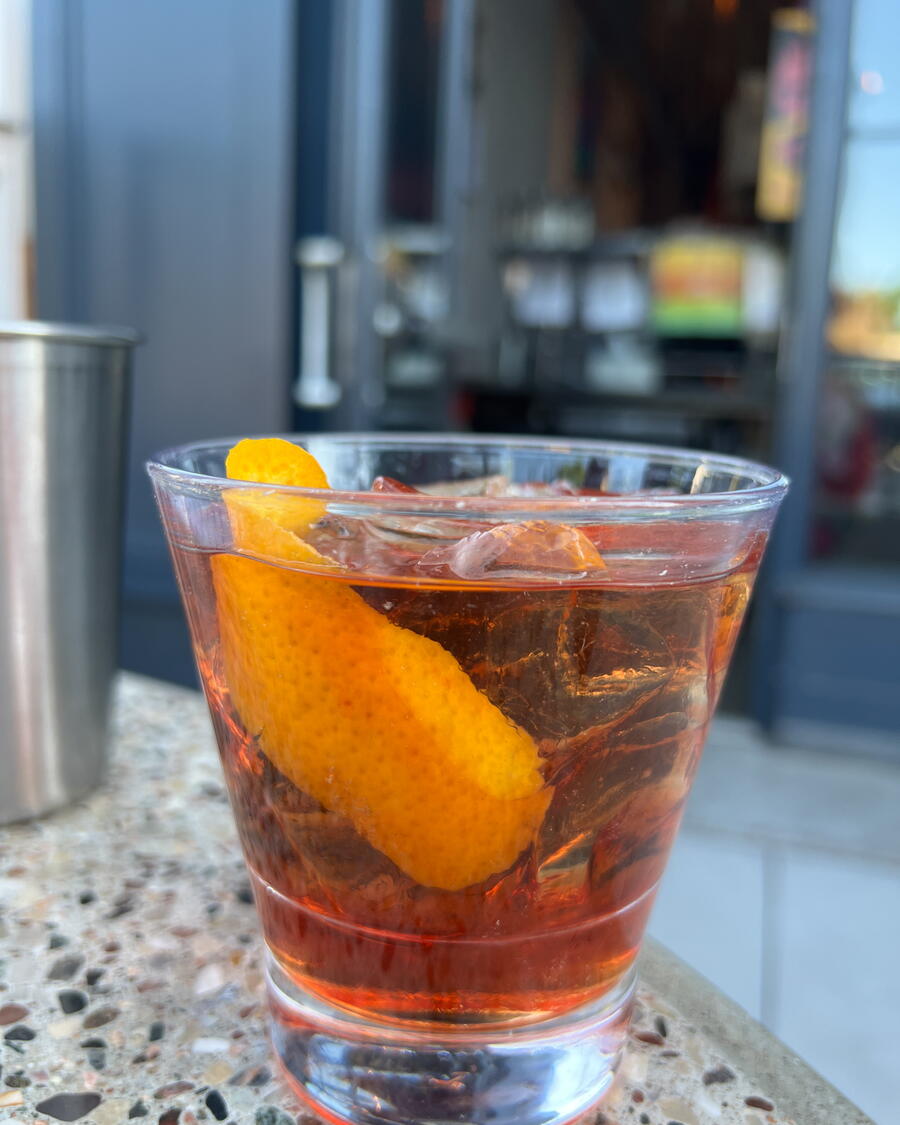 More than tequila cocktails
With a Latin-themed restaurant, some might think that only drinks with tequila are available. Thankfully, more diners have educated themselves and know that talented bartenders and mixologists create artisan cocktails with other fine liquors.
I ordered a mezcal negroini - sweet vermouth, mezcal and sotol. The carbonation, amber orange color and bitter taste made it like an Aperol Spritz, which has become the cocktail of the moment. I didn't know what sotol was until I looked it up later. It's a liquor popular in the Mexican state of Chihuahua and made from the wild sotol plant. I'm confident that made it extra potent because I immediately felt it with the first sip.
Along with an intriguing cocktail list, SMB also serves up house-made tonics and gin, frozen drinks, wine, beer and single-shot glasses of different tequilas, mezcal and other spirits.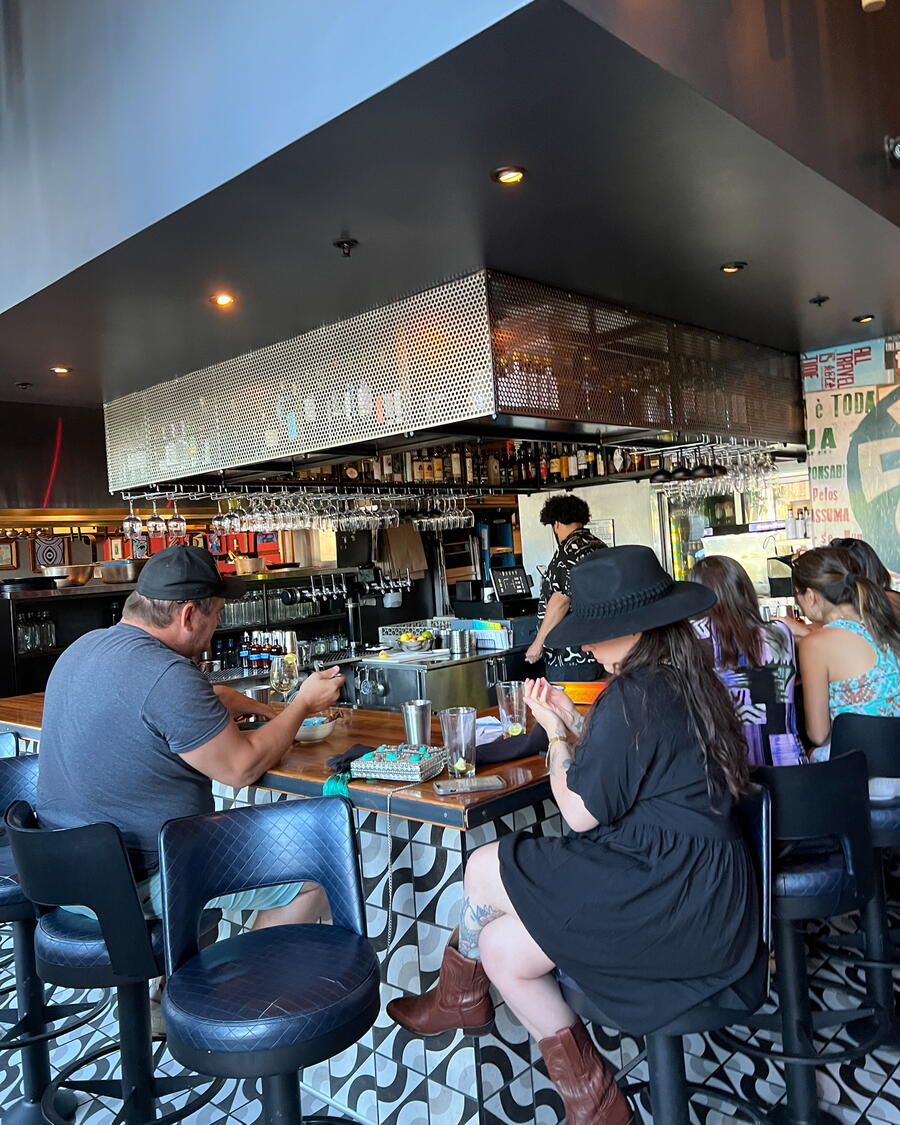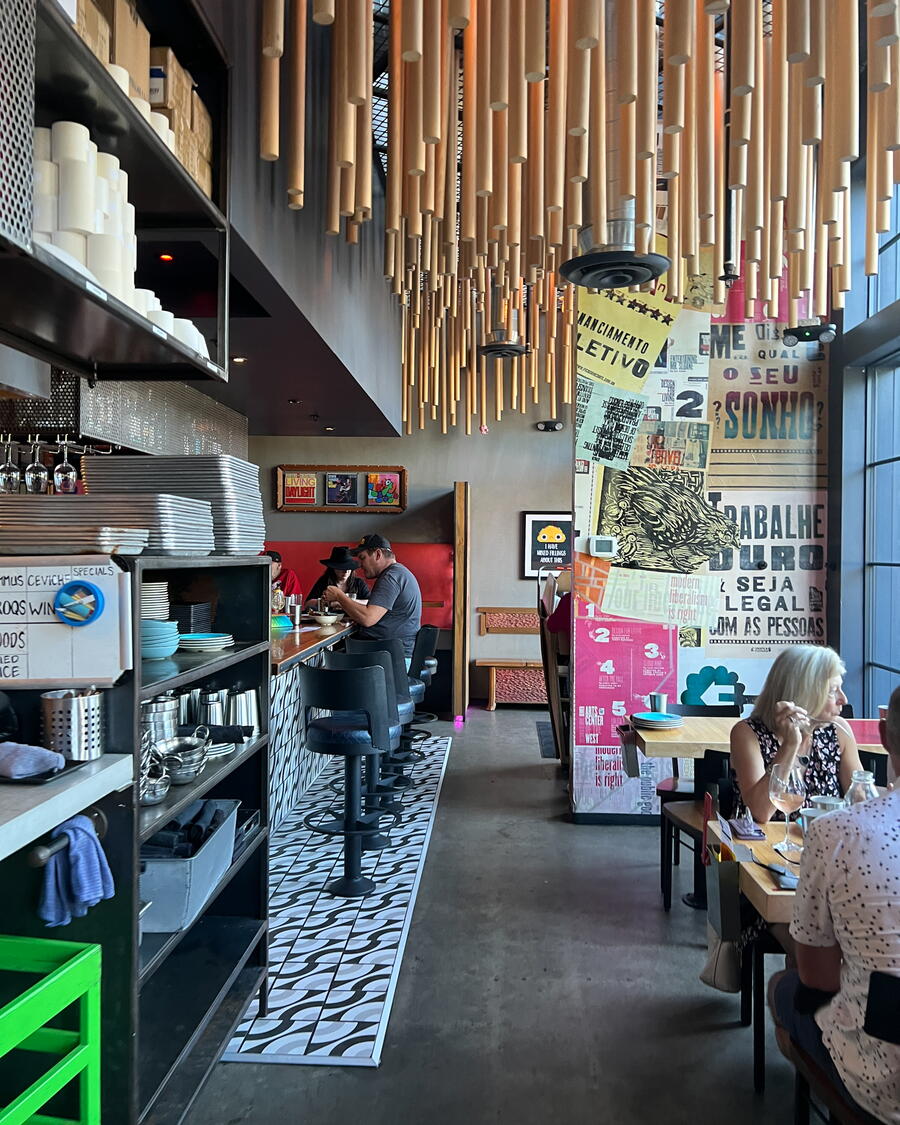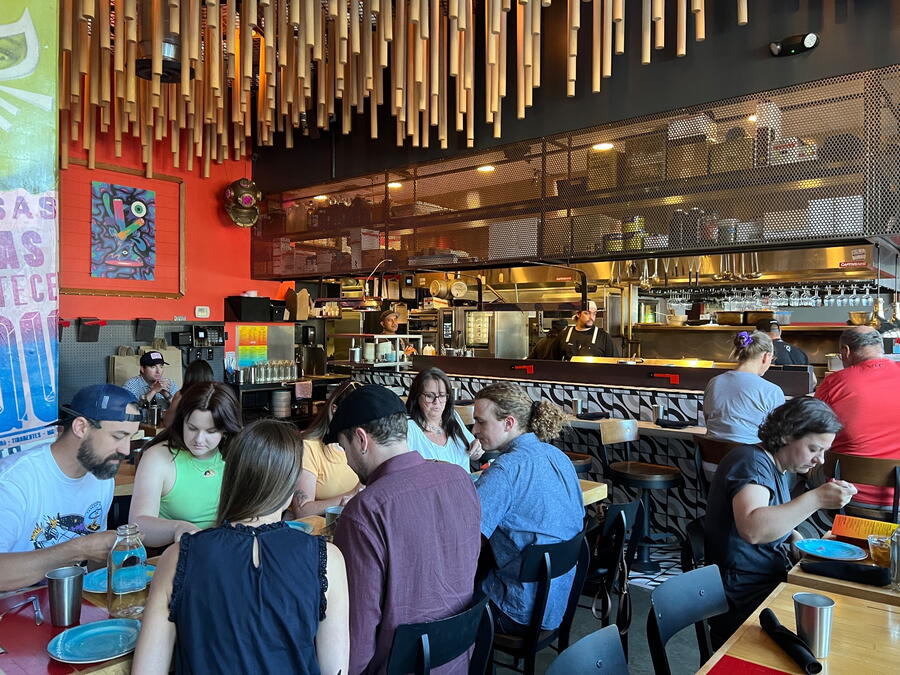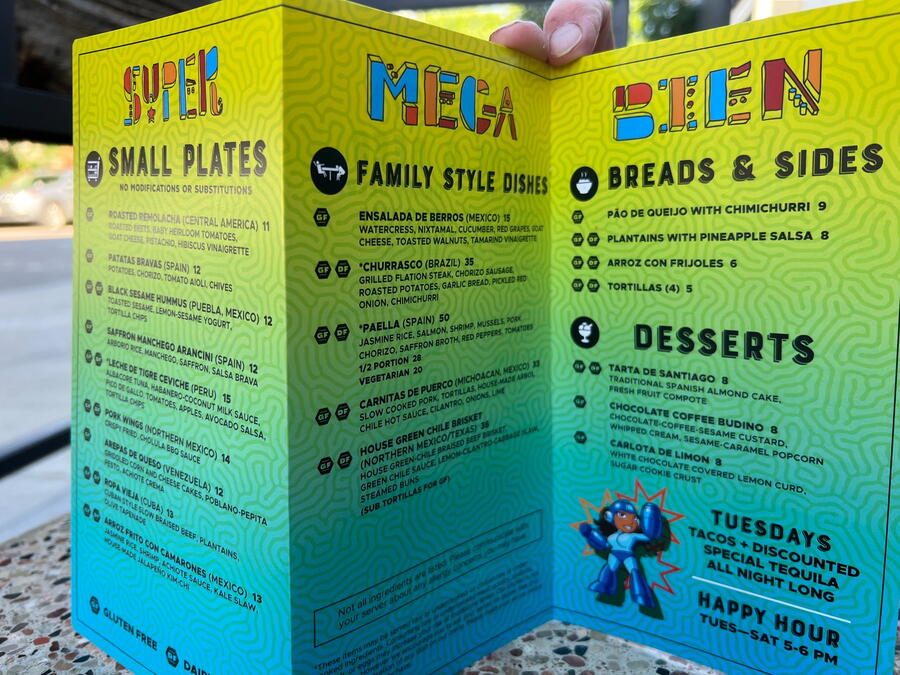 Excellent service, even in the wind
Just a quick word about the service at SMB. We had different servers come around to offer the "dim sum," which expedited the meal and made us enjoy our food much faster.  Each server described the ingredients in each dish and made recommendations on them, and all were friendly and casual.
Sitting outside on their patio, RAS and I had our menus and napkins blow off our table a few times, enough that we had to weigh them down with the dishes or glasses on our table. One was the laminated card that tallied our dish count for the dim sum. It flew out from the patio and across the street, and I offered to retrieve it.
Our lead server saw that I was about to crawl under the fence railing and do this, but she offered to go instead. For my efforts, she comped an almond cake dessert with berry compote for us. It was a wonderful and unexpected gesture to a fantastic meal in Denver's newest hip enclave.