Do you like ballpark food? For me, it depends on where I'm seeing a game.
Maybe I'm a little biased because I'm a Giants fan, but I most enjoy the food at San Francisco's Oracle Park (aka Pacific Bell/SBC/AT&T Park). Not too many other Major League Baseball parks can you get a lumpia (Filipino egg rolls), poke bowls, or garlic fries in addition to the usual hot dogs, hamburgers and pizza.
When I visited Chase Field in Phoenix, I was hoping to get a Sonoran hot dog, but I couldn't find one.  Normally I don't like hot dogs, but one wrapped in bacon and topped with salsa, pinto beans, cheese, avocado in a bolillo bun was too good to pass up.  Instead, we went for chicken tinga tacos which were quite tasty.
At Seattle's T-Mobile Park, I could get Beecher's mac and cheese, which bills itself as the "World's Best." Of course, that's a matter of debate.  But it comes pretty close, and it is much better than getting something more ordinary and boring.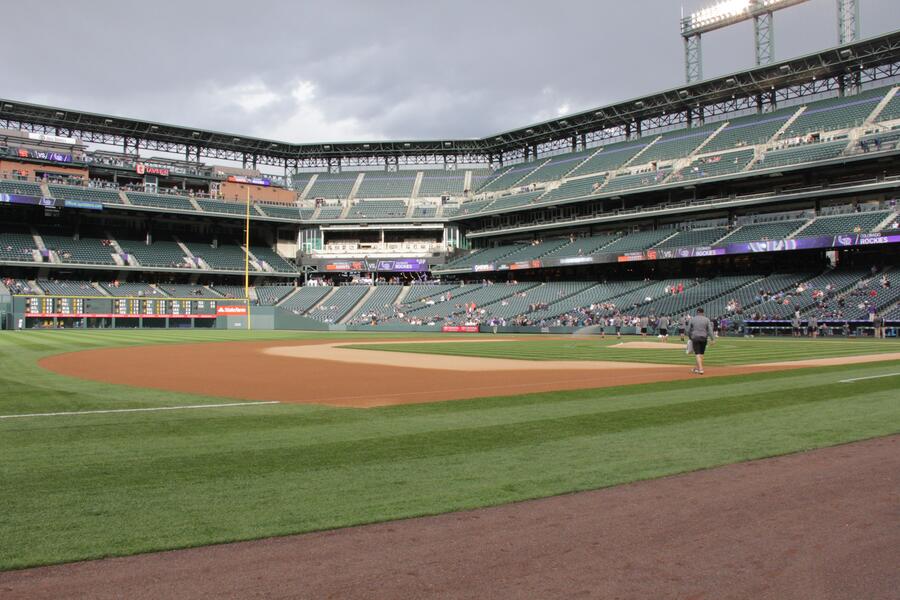 Coors Field food? Meh
Unfortunately, when I go Coors Field in Denver, there just isn't much to get excited about with the food (and I'm not being deliberately negative because it's the home of the Rockies). My favorite is a wood-fired pizza that's just serviceable enough to be a step above Domino's.
So, when we head to a baseball game at Coors, we mostly try to go somewhere else. The ballpark is in the LoDo neighborhood, which has no shortage of great restaurants.  But we're often on our way to the park and don't want to have a long fancy sit-down meal. That's why I chose these specific eateries, because you often won't have to wait very long to get your lunch or dinner.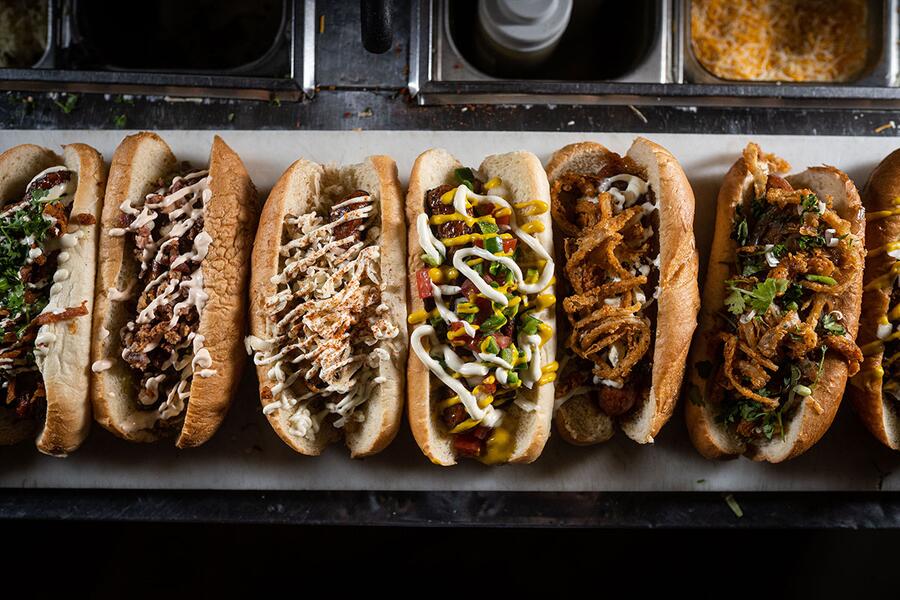 Biker Jim's Gourmet Dogs
Yes, getting ballpark hot dogs is a sacrosanct ritual for some, never to be violated. But if you have a place like Biker Jim's, where you can get 13 different and uncommon kinds of dogs or sausages, why limit yourself?  Some of the more exotic varieties include ostrich, wild boar, elk and rattlesnake/rabbit, but you can get the usual beef. Try one of the eight toppings that truly make your dog special.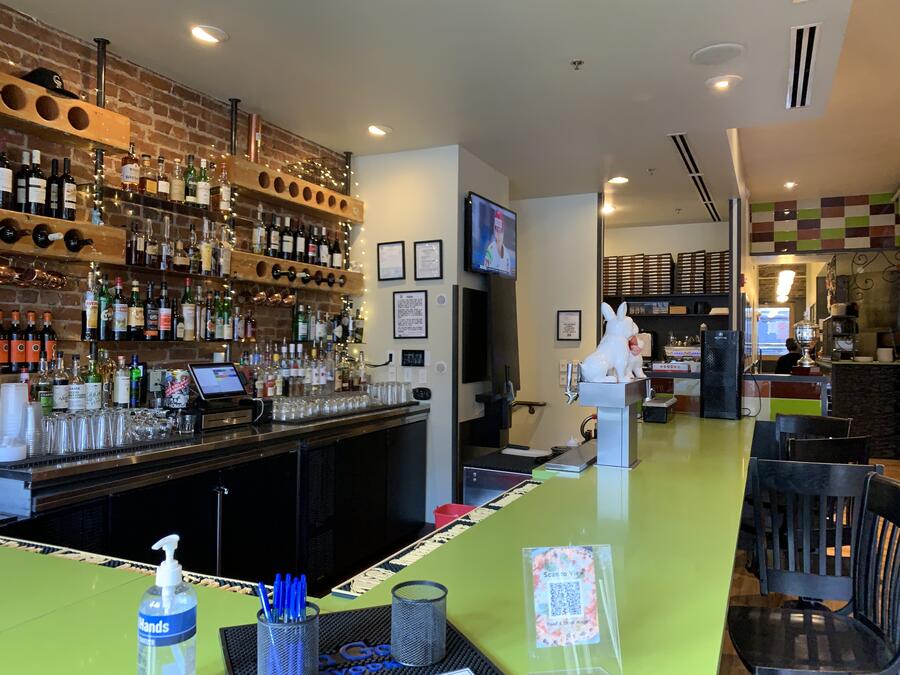 Marco's Coal Fired Pizza
As I mentioned before, the pizza at Coors Field is just enough to be my go-to meal. But if I want the truly good stuff, I'll go to Marco's (which isn't the same as the massive chain with the same name).  Baking the pies at a super-high temperature for a short time gives each that irresistible crispy-pillow crust combo that's characteristic of the best pizzas. My favorites:  the New York-style Manhattan (seen at the top) and the Neapolitan-style Abruzzo.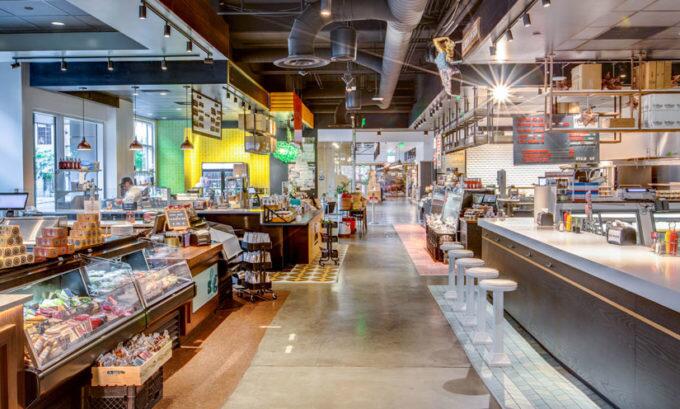 Denver Milk Market
Food halls were all the rage several years ago, and most have survived the COVID onslaught. Denver Milk Market has twelve eateries and three bars, so just by its quick-serve nature, it's ideal for eating before heading to the game.  I love Ghost Tortilla, which is like Chipotle but slightly better, and their carne asada. You also can't go wrong with Mopoke and its selection of create-your-own poke bowls.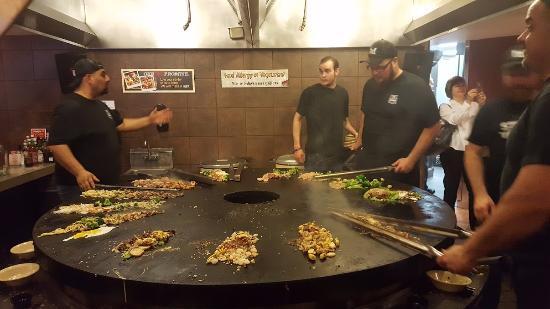 BD's Mongolian BBQ
This was one of the first restaurants I visited when I started going to games at Coors, and I still love coming here because I'm a big Mongolian BBQ fan.  While you can easily overload on food in a place like this, there's something satisfying about stir-fried meats, veggies and usually spicy sauce with hot steaming rice. If the barbecue isn't your thing, you can always get starters, salads and soups or ready-made stir-fry bowls.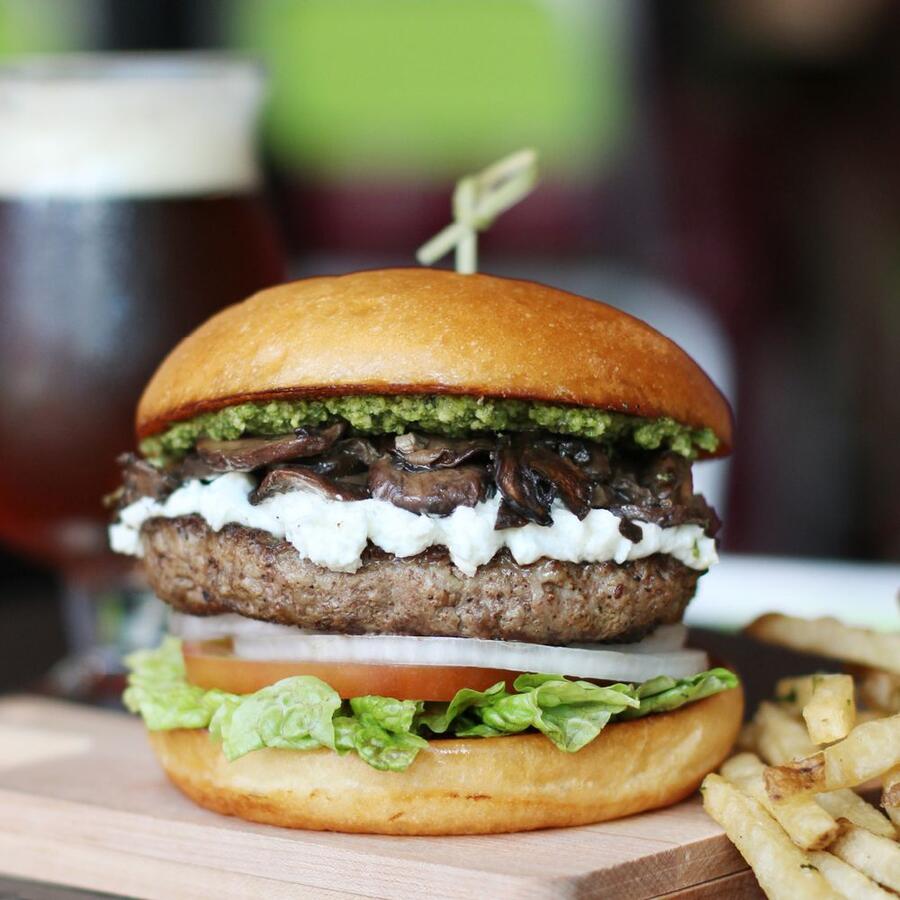 Hopdoddy Burger Bar
Located near the entrance to Union Station, this Texas-based burger chain has both classic and specialty burgers that are always juicy and decadent. I love the magic 'shroom.  But the thing about coming here is the fries. With eight different varieties – the best being the hot honey and sage sweet potato, IMO – you'll need multiple visits to find your favorite.  If you're going gluten-free, you can make any of their burgers into a bowl.