With San Francisco being one of the premier culinary destinations in the world, wouldn't it make sense that their Major League Baseball park has somewhat gourmet options?
At Oracle Park, San Francisco Giants fans can get foods beyond the basic hot dogs and burgers. They are items that aim for locally inspired takes on the usual ballpark food, such as Dungeness crab sandwiches, Mission District street tacos, plant-based beef and chicken, and lumpia (Filipino egg rolls).
I think it started in the Giants' first and not-so-beloved ballpark, the windswept Candlestick Park. One of the first things offered at the stadium that wasn't the usual baseball fare was the 40 garlic clove chicken sandwich, a creation of the now-defunct San Francisco restaurant called The Stinking Rose.  While potent, the sandwich was popular and started the trend of elevated culinary options at sporting events.
The Giants' ballpark arguably leads the way with these items that are locally focused and a little better than the usual. It's in a whole other league from Dodger Stadium, if I may say so.  I've tried a few of them over three years of visiting the park and rank them on a scale of 1 (God-awful) to 10 (sublime).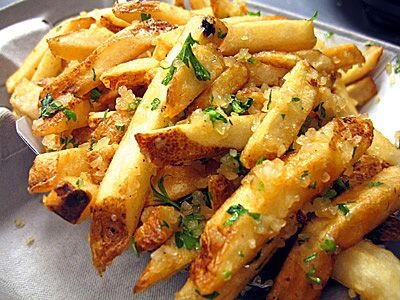 Gilroy garlic fries
This is the original "gourmet" San Francisco ballpark snack. Borrowed from the local gastropub chain Gordon Biersch, these crispy fries are chock-full of minced garlic, parsley, parmesan cheese and olive oil and served in a large plastic helmet. Yes, you won't be able to be near anyone after you eat them because your breath will be dragon-like. But that temporary condition is so worth the deliciousness you'll enjoy. Rating: 8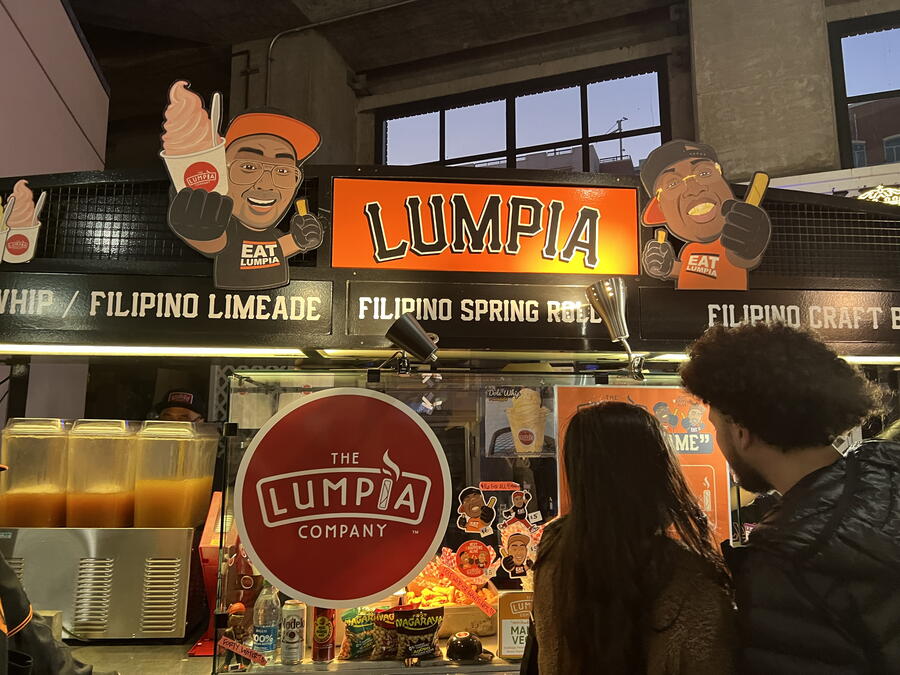 Lumpia
Egg rolls come in many variations in different Asian cuisine. But I love this Filipino version, because they are smaller and crispier than the Chinese and Thai kind. These are from the Lumpia Company, a local chain, and they serve three kinds at Oracle – bacon cheeseburger, shrimp and pork and vegetable. I tried the second kind when the first was sold out. They were just adequate in flavor and somewhat soggy – a slight disappointment. Rating: 5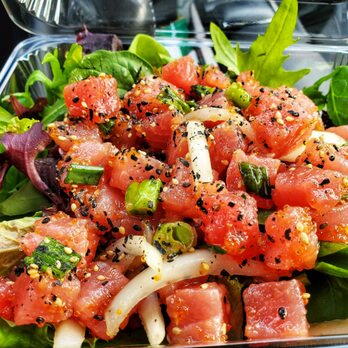 Poke bowls
I will eat poke when I want something light but flavorful. Poke is marinated raw tuna that originated in Hawaii, and you can order it with all kinds of accompaniments – rice, veggies, macaroni salad and specially made sauces. At Da Poke-Man, you can enjoy their fish with a creamy mayo-based sauce and have it with either steamed rice, salad greens or tortilla chips. I preferred mine with the third option. It's a good textural contrast. Rating: 7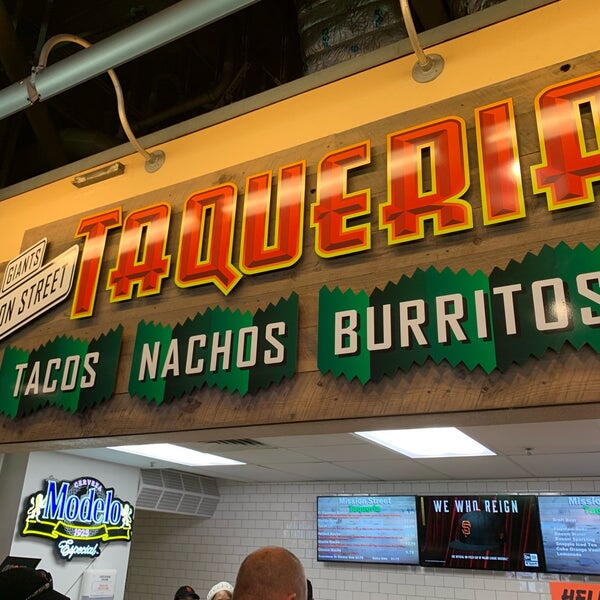 Street tacos 
You truly can't wrong with a street taco of any kind.  Citrus-infused grilled meat chopped onions and cilantro and fresh corn tortillas are so simple in concept by oh-so-tasty. But the ballpark version from Mission Street Taqueria was just so-so. The meat was somewhat chewy, which either means that they were not marinated long enough or overcooked. This was probably my least favorite meal at Oracle. Rating: 4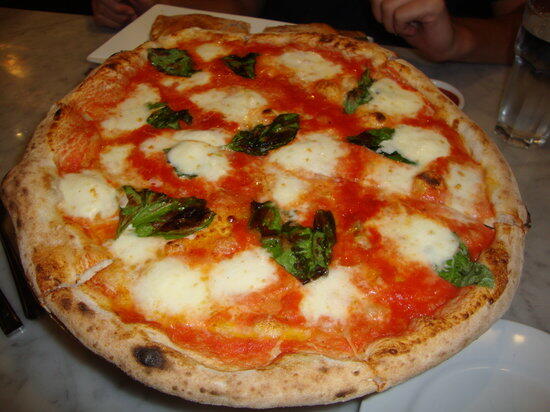 Margherita pizza
A slice from the North Beach institution Tony's Pizza Napoletana s a truly a little bit of Italian heaven. The coal-fired crust is just the right balance of crispy and soft, and the flavors are always fresh. The Oracle version, called Tony G's, is an adequate stand-in, although it's not as piping hot as one at the restaurant. While you can order different kinds like pepperoni and veggie, I loved the simplest – margherita, with tomatoes, mozzarella and basil. Rating: 7