As a lifelong San Francisco Giants fan, I have a deep-seated dislike for our primary rival, the Los Angeles Dodgers.
I try not to say "hatred," because that's such a strong word with negative connotations.  And since I'm a big believer in karma, I don't want to put out any negative energy toward enemies or opposition that could come back to hurt what I care about.  But I must admit…it has come out every so often.  
Maybe it's because it's just an ingrained part of who you are as a Giants follower.  You would rather eat a dirt and live worm sandwich than ever say you'd like to see the LA win another World Series.
(It also just might have something to do with their winning seven championships over my Giants winning three in their current California iterations, but who's counting?)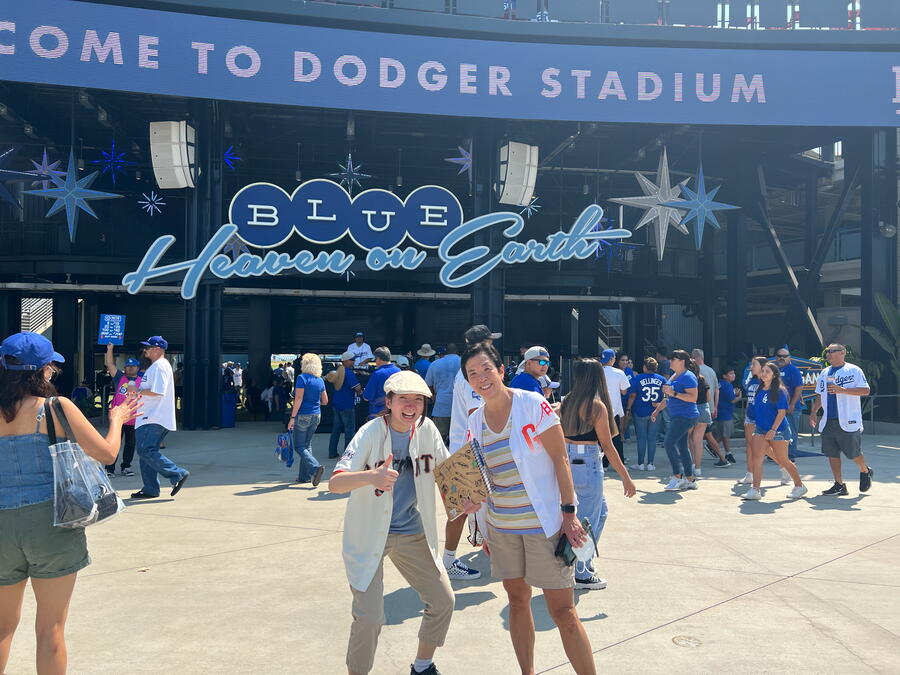 One thing that the Giants do have an advantage over the Dodgers is their ballpark. Back in the sixties and seventies, the trend was constructing cavernous multipurpose stadiums for both baseball, football, and the occasional monster truck rally. With the early-90s opening of Camden Yard in Baltimore, MLB established more baseball-specific venues that were smaller and more intimate.  The Giants followed that trend in 2000, as did most other teams.  The result is one of the best ballparks in the country, Oracle Park.
While LA created Dodger Stadium to be exclusively for baseball in 1962, it's now one of the oldest parks in the country, third after Wrigley Field in Chicago and Fenway Park in Boston.  It doesn't have the old-fashioned charm that either of those places have.  Truthfully, it looks like it's too big for just baseball.
But having said that, I still think that going to game at Dodger Stadium has its merits, especially if you're in LA to visit.  With the recent hosting of the All-Star Game, the team needed to spiff things up a bit. So now, the ballpark looks even better.  Here are five reasons why you might want to go here for a game.
Remember, this is coming from a Giants fan – so you know I'm being as objective as possible.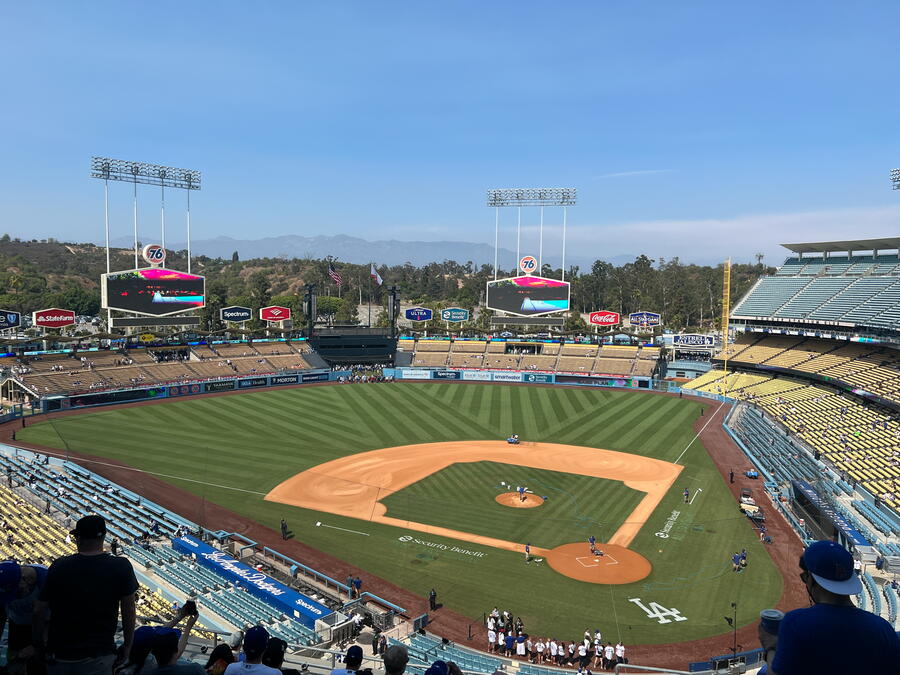 1.)   Great views
One thing you'll notice when you'll get to Dodger Stadium is its location. Built on high bluff called Chavez Ravine (which had its own controversial history), it overlooks the skyscraper filled downtown to the south.  In the opposite direction inside the ballpark, you'll see the San Gabriel Mountains.  For this reason, you can see one the best views in the city.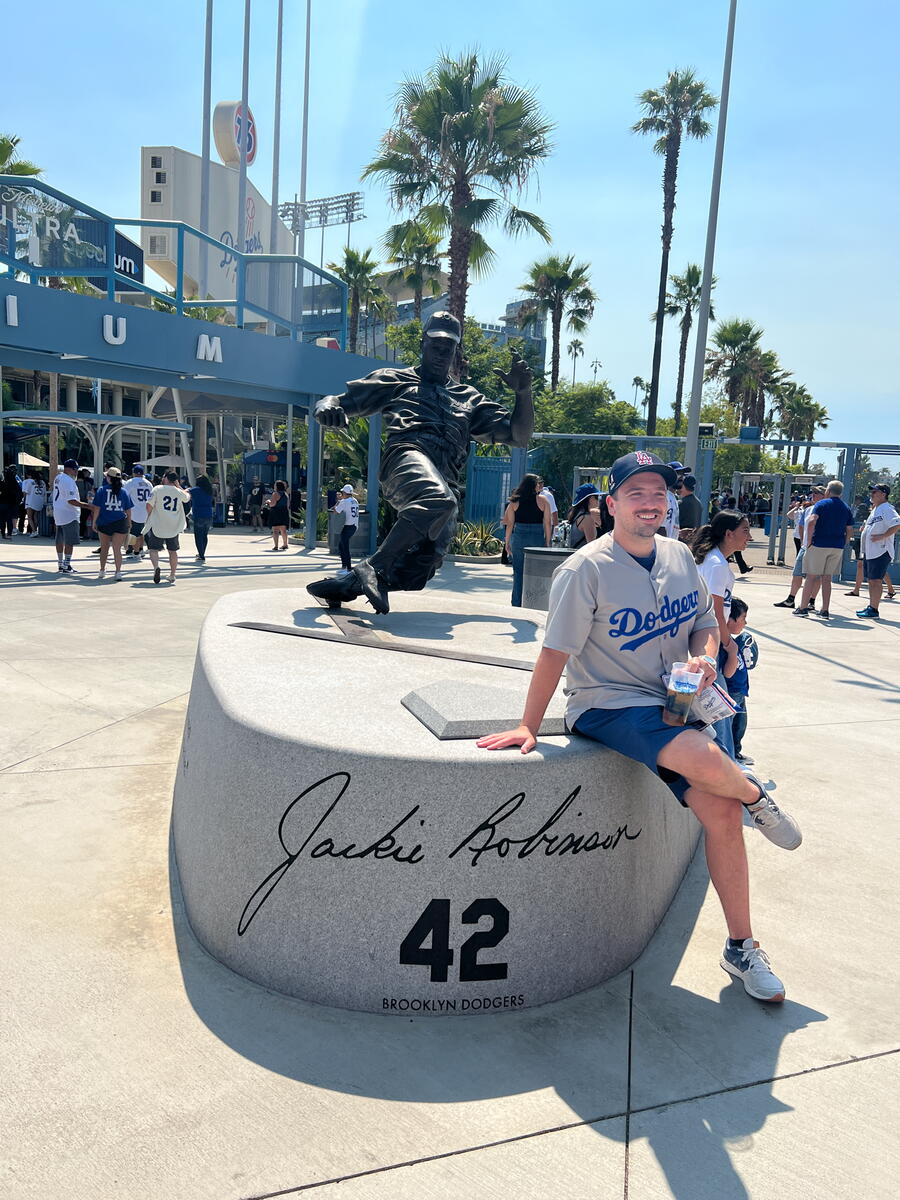 2.)   The centerfield area
Likely as part of the plan for the All-Star Game renovations, there is now a revitalized area beyond the centerfield fences.  It has new food trucks and stands, historic plaques and statues (like Jackie Robinson and Sandy Koufax) and access to the edge of the field. When I was last here about 30+ years ago, this area was part of the parking lot.  It's good to see it's been put to better and more attractive use.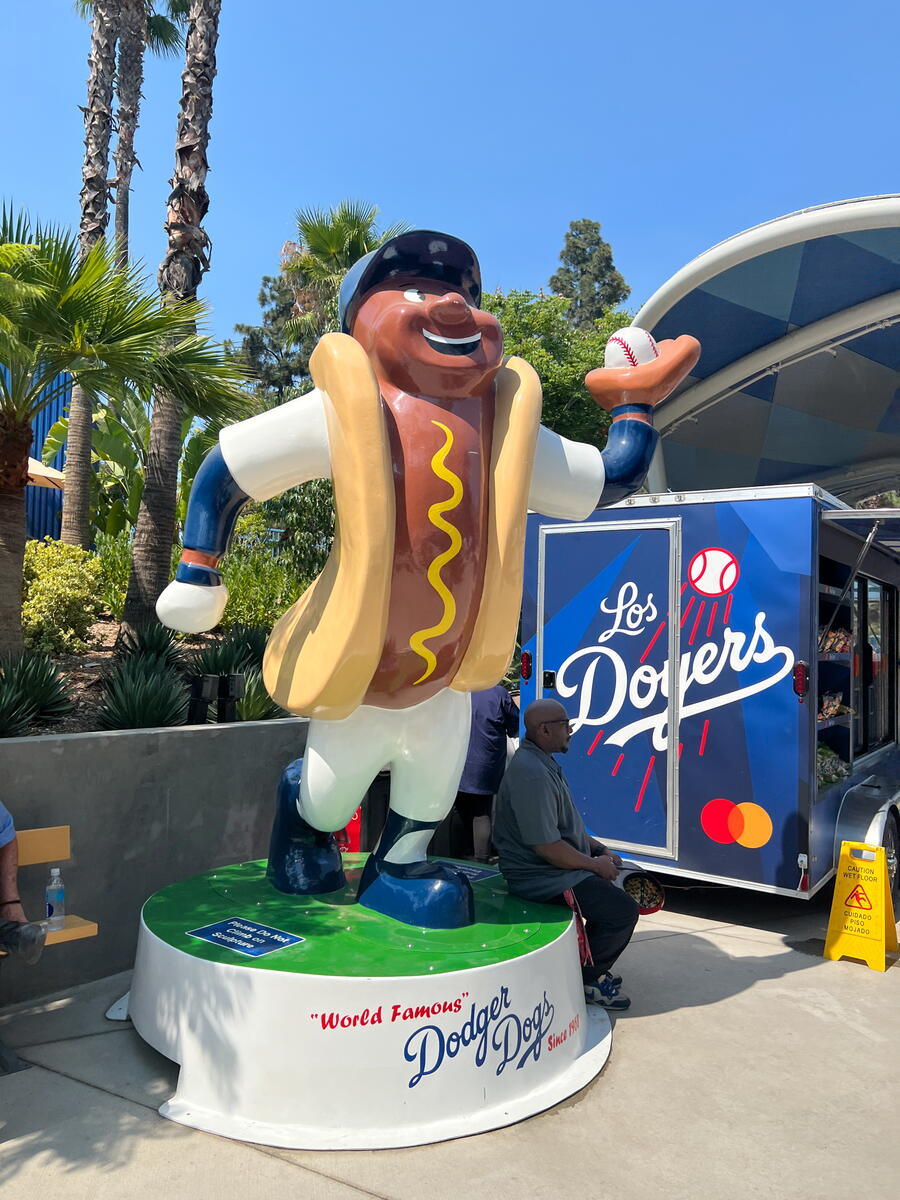 3.)   Locally inspired food
One thing that's easy to find in Los Angeles is fantastic ethnic food, and that's not lost on Dodger Stadium. You can certainly try the perennial favorite, the grilled Dodger Dog. But there's also the massive carne asada nachos, served in a near life-size helmet, as well as a michelada cocktail,  a Korean short rib bowl, and pulled pork sandwiches made with King's Hawaiian bread.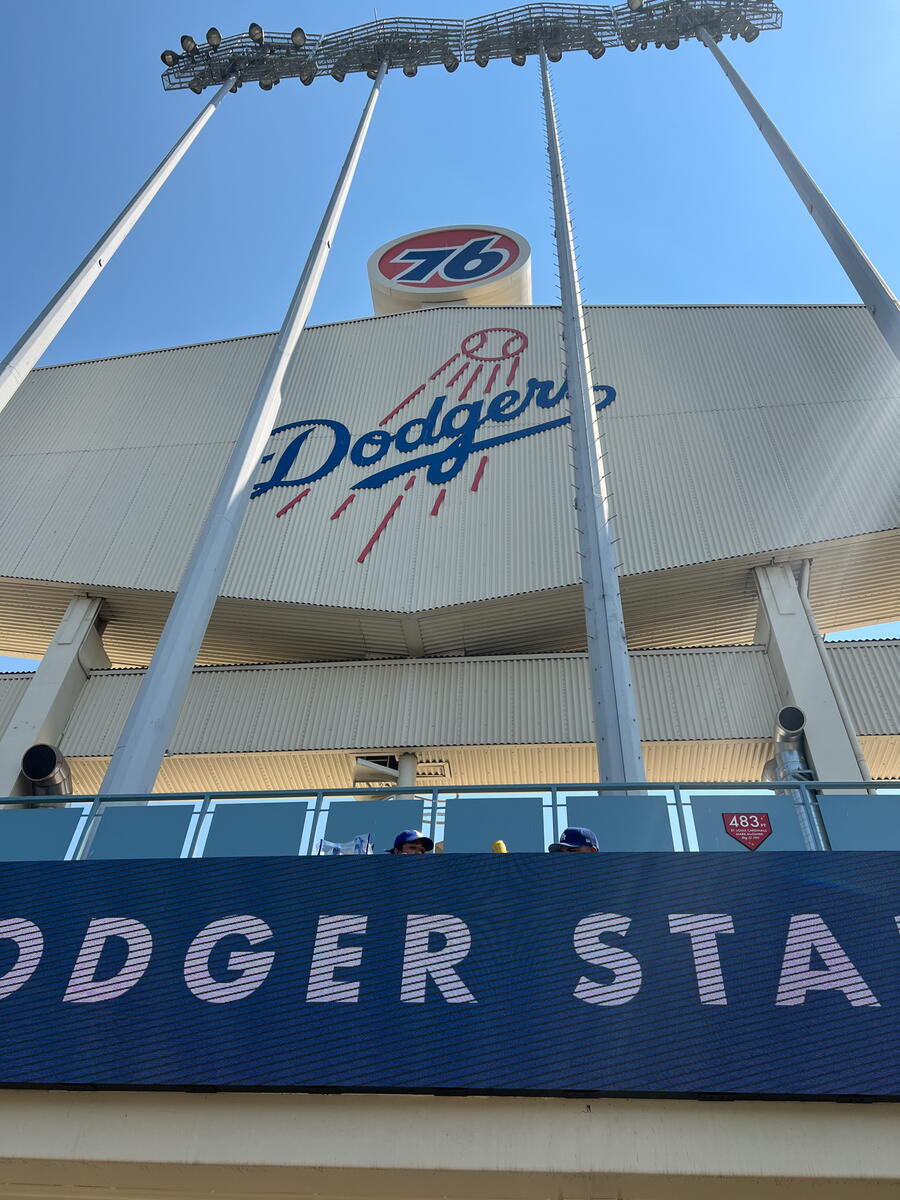 4.)   Better security
One thing that I first thought was an annoyance turned out to be a real positive about the ballpark. I wasn't aware that you either must bring a clutch bag or a clear plastic bag to enter the game. But this is a precaution, because there have been a few problems with petty crime in the last few years. So, rest assured that you'll feel safer going to a game here.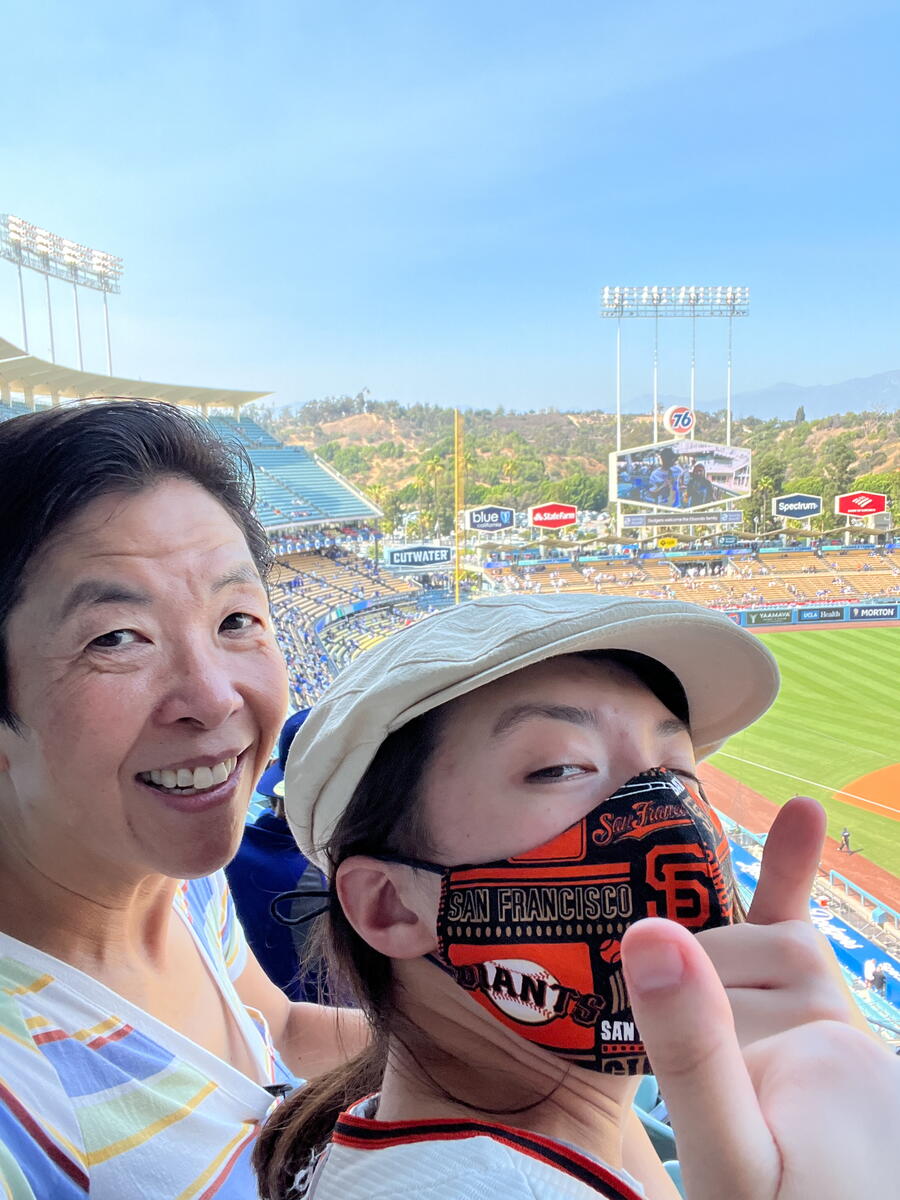 5.)   Baseball in LA
Just like anything else you can do in LA, things just have a little more energy and pizzazz.  Maybe it's the Hollywood thing, but the game at Dodger Stadium is fun, no matter who is playing and who is winning.  If someone like me can be surrounded by an ocean of blue-clad fans and still enjoy the experience, you know that the team is doing something right.