I mentioned in my last post that I'll be traveling quite a bit in the next six months, and it will likely spill into 2022.  One thing that I'm always looking for is travel luggage and accessories that make the frequently arduous task of actual travel easier.  Here is the first of two I'll be doing this month and next, starting with the Tego Adventure Kit.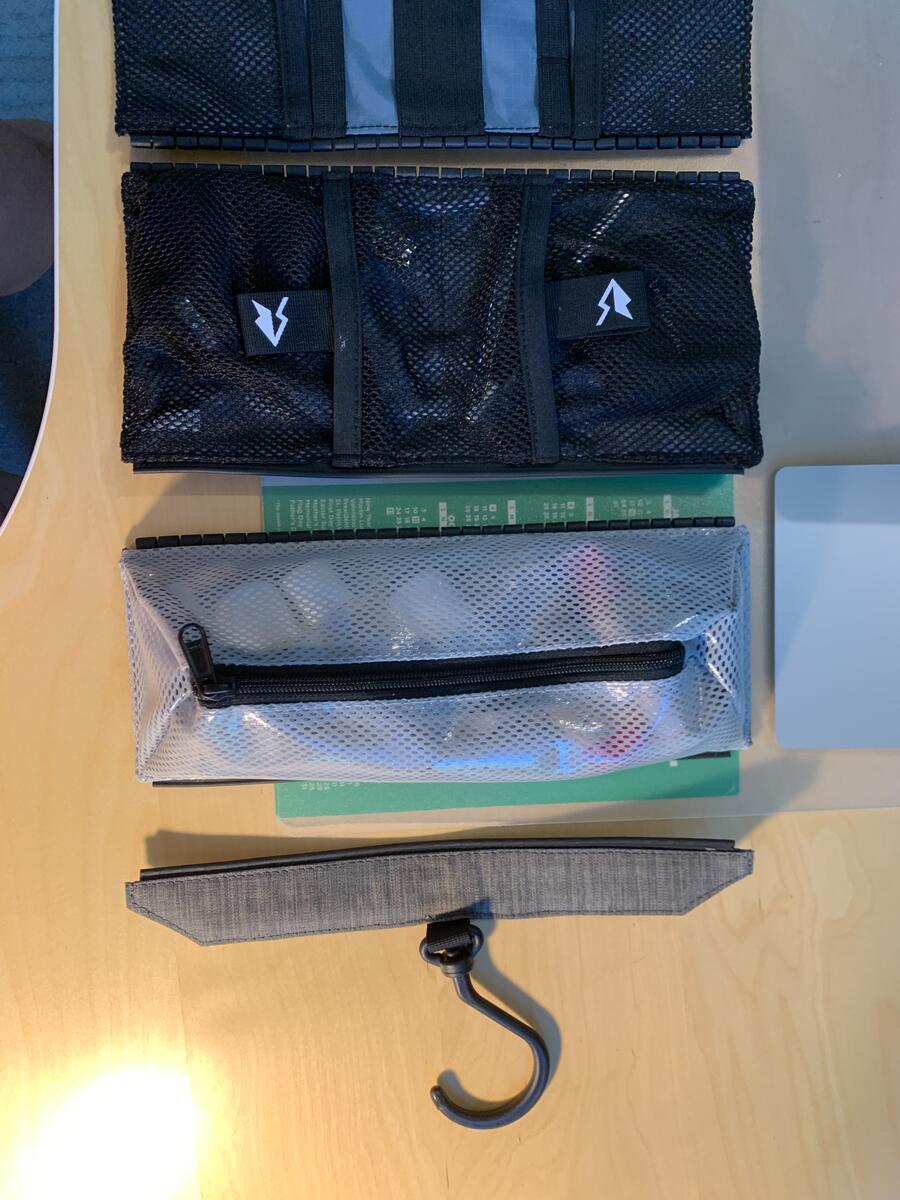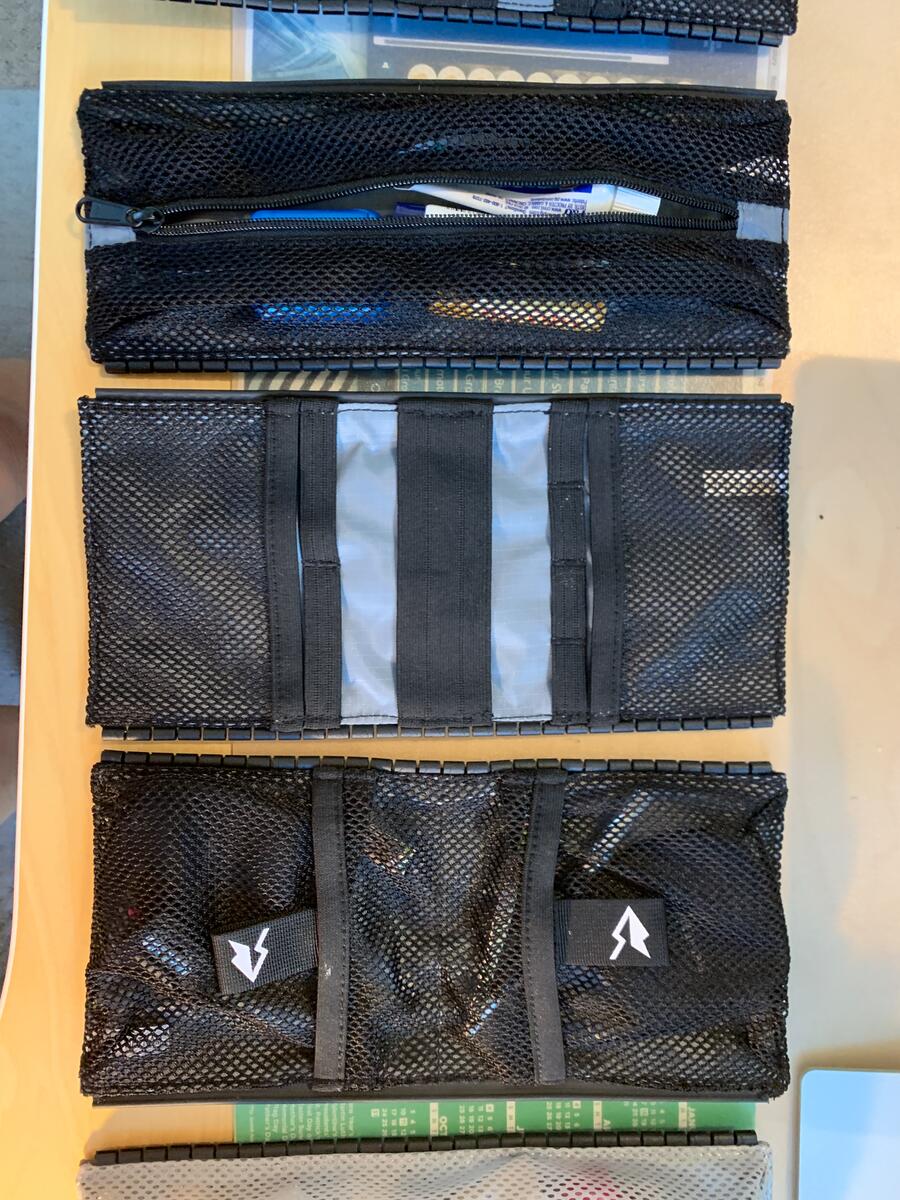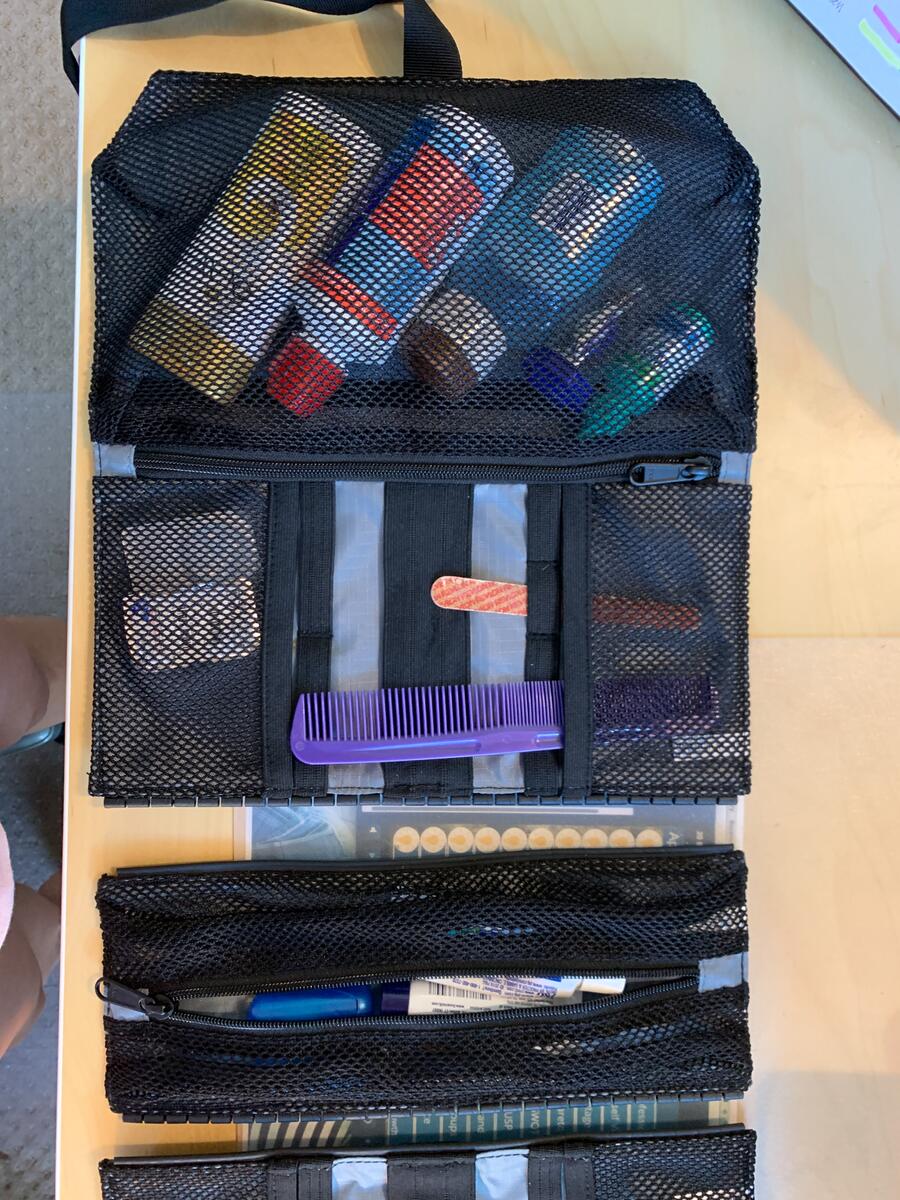 Create your own travel bag...and feel good about it
This sturdy flat travel organizer featured plenty of storage compartments.  What makes it different from others like it is that it's completely customizable to your needs.  It consists of seven different sections, six of which can be configured in hundreds of different ways (see above).  All I had to do was slide out one section into the groove of another, and I essentially created my own travel bag.
Here's another great thing about the kit: it's a sustainably made product from 2.7 post-consumer-recycled soda bottles.  That's something I definitely can support in my travel endeavors.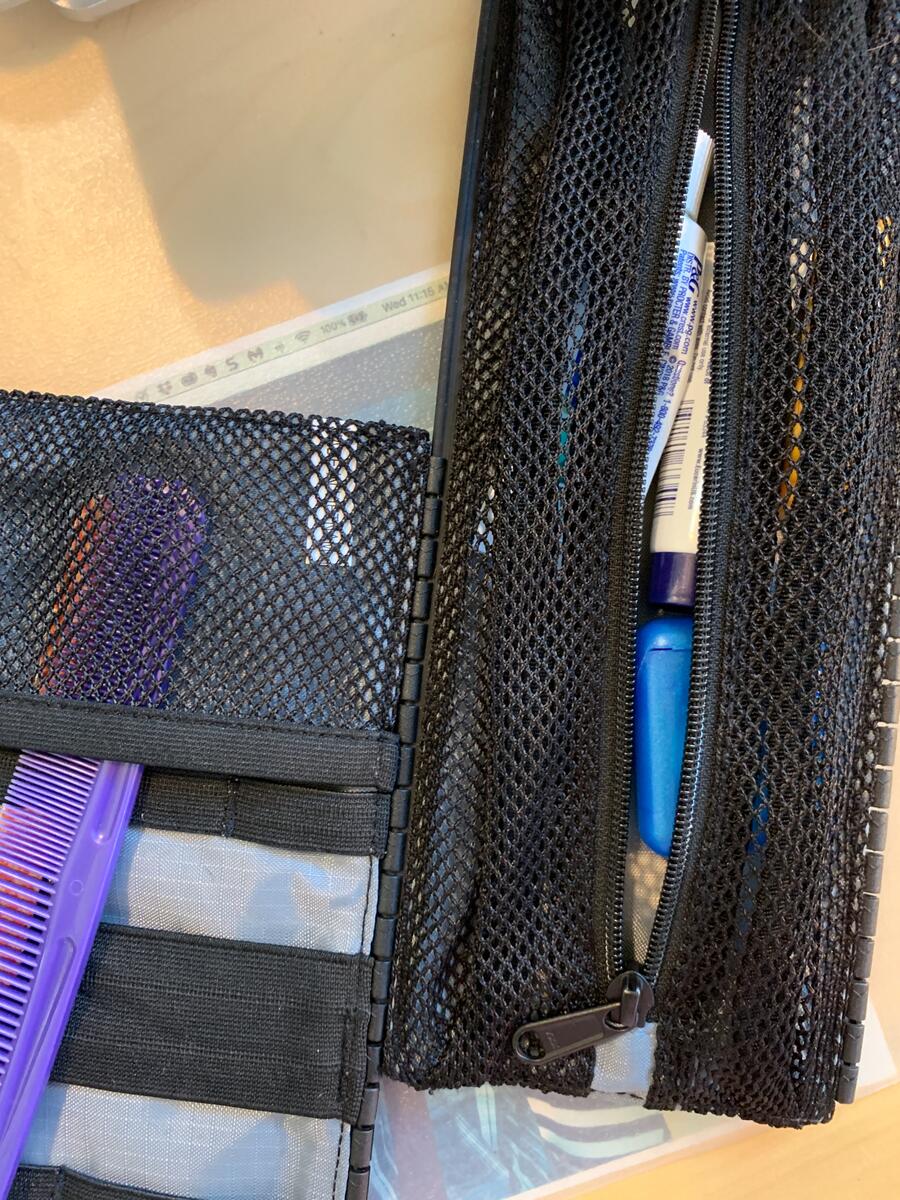 When I received the kit, it also came with heavy cardboard cutouts in the shape of a toothbrush, comb and other items common for travel, suggesting how to use the various storage areas.  One even resembled a wrench.  I'm not sure if I'd ever take one, but if you do, this organizer can carry it.
My experience with the Tego Adventure Kit
On my recent trip to Las Vegas, I test drove the Tego organizer.  Here is what I normally pack for toiletries and wash products when I travel: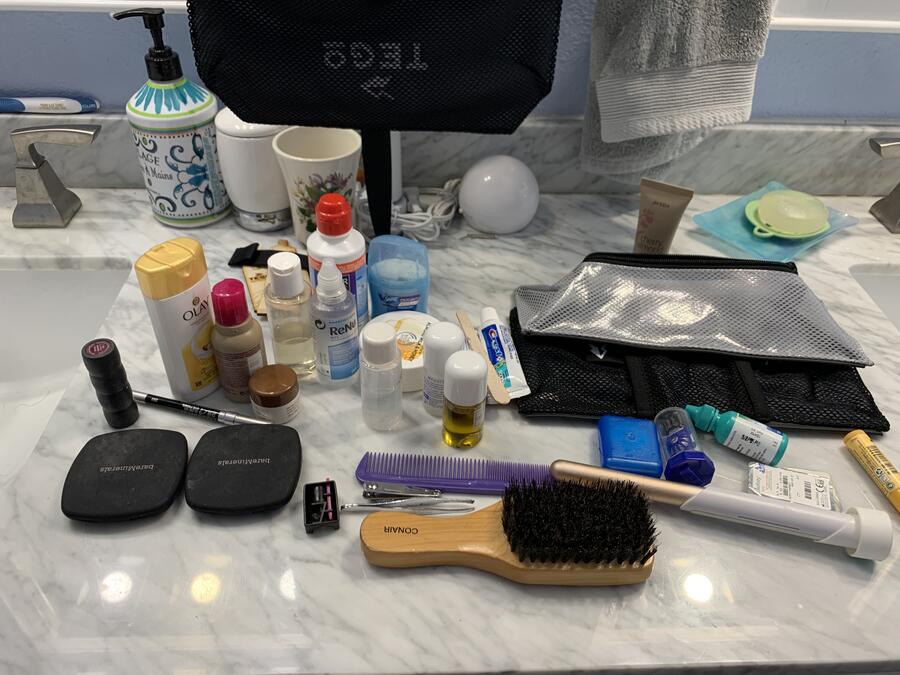 I knew that the bag would easily carry all my stuff, except my glass case because I always have that packed separately should I need my glasses.  What I really sought out was how was it all going to pack up.  I've had large toiletry bags that won't zip up because of their poor design or lack of capacity, but I didn't have this problem with the Tego organizer.  Given how much I put in my toiletry bags for travel, it might be difficult to pack up – it wasn't.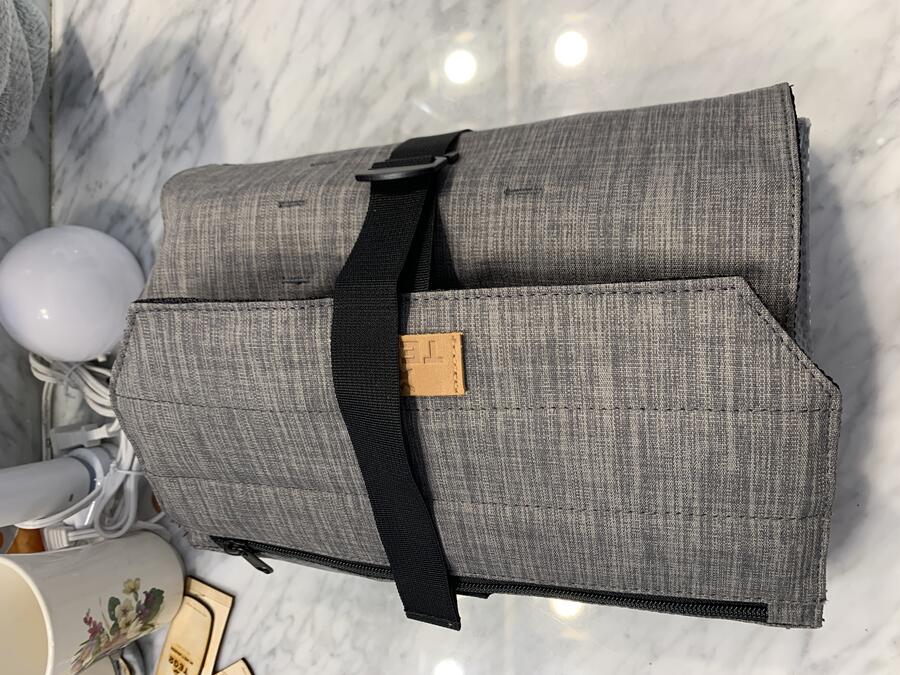 Once my items were stored, I rolled it up and secured it with a hook looped through one of several notches. This makes it simple to close depending on how much you have in the bag.  Now after closing up, it looked like this and easily fit into my suitcase.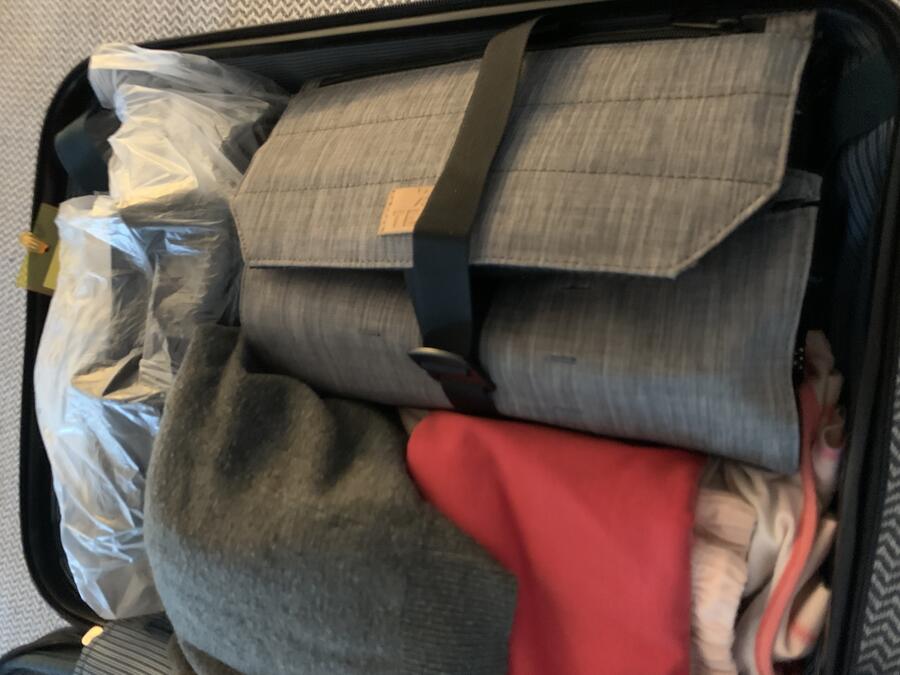 The only thing that I would change about the Tego organizer is the separate bag I used for makeup.  While the compartments easily secured my cases,  the flaps were a little too large to easily place my makeup cases. I'm not sure if the company is looking for a product enhancement, but zippers might improve this.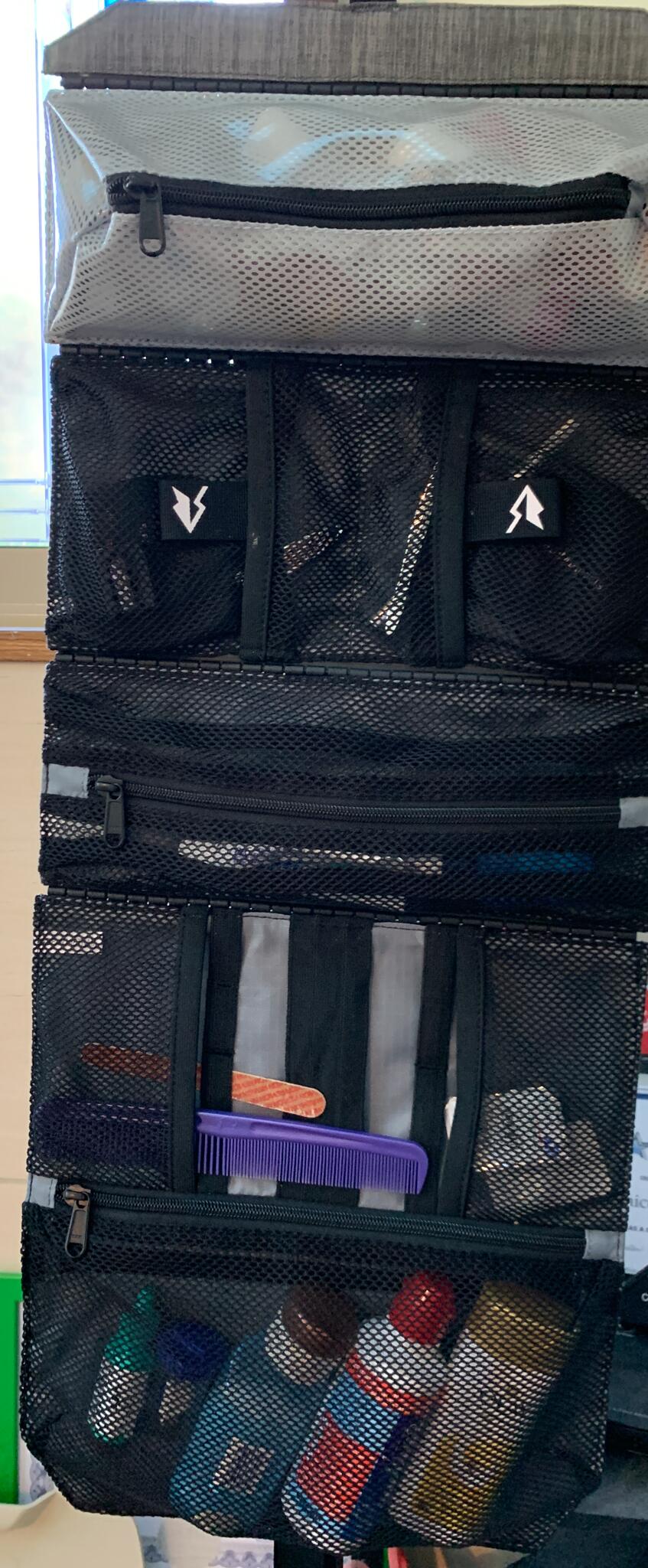 Overall, I would enthusiastically recommend the Tego Adventure Kit to hold your wash items and toiletries for your travels.  If I had to rate it, I'd give it 4.8 out of 5.
Interested in getting your own?  Sales for the kit launch on Tuesday August 10th on Kickstarter.
(A special thanks to Kenna Lee and Parker Thomas at Tego for allowing me to try out the Adventure Kit!)