Let's address that elephant in the room – unless you go to a fast-food chain or dive, you won't find super-cheap food in Las Vegas. 
Anyone who has been to Sin City in the distant past (20 or more years ago) knows that $2.99 prime rib dinner was common, especially in the Downtown/Fremont Street area.  But with the advent of creating Vegas into a high-end luxury destination, just about everything is expensive, especially when you are on or close to the Strip.
So, trying to find inexpensive meals in those Las Vegas Boulevard resorts can be difficult, it not downright futile. But that doesn't mean you'll have to resort to In-N-Out burger or McDonalds while you're there.
I've found five places that you may want to try, all on the Strip, that won't require your winning a mega-jackpot.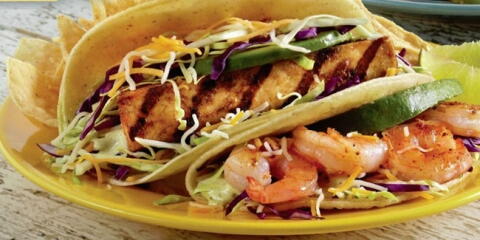 La Salsa Cantina
I used to go to these taquerias when they were everywhere in Los Angeles. Now there are only a handful of locations around California, plus this one in the Miracle Mile Shops in Planet Hollywood.  The best thing to order here is any variety of tacos. My favorite are the Mexican City tacos, which are just a simple creation of soft corn tortillas, cilantro and chopped onion. You can choose grilled chicken, carnitas or steak for your protein. Don't forget to order a beer or margarita for thirst-quenching.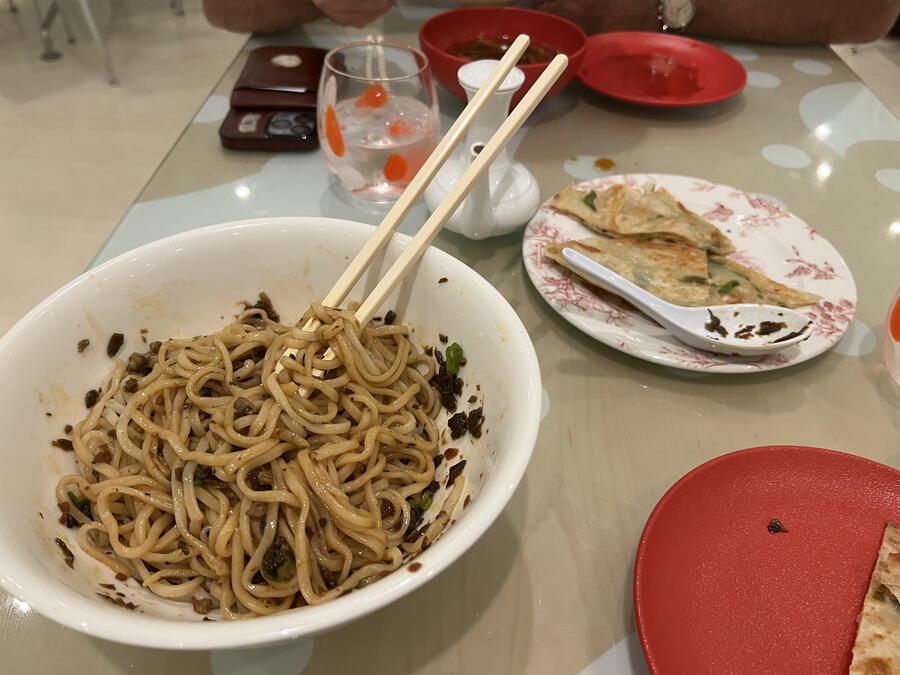 Beijing Noodle No. 9
Inside the massive Caesar's Palace is this sparkly bright Chinese noodle and dim sum place, with a passageway of giant fish tanks to enter the premises. Some of the dishes might be too indulgent (wagyu beef dumplings for $60, anyone?).  But most are reasonably priced and taste super-fresh. Don't leave here without ordering a signature noodle dish.  My choice is dan dan, with a great sour-spicy-umami taste. I also recommend the green onion pancakes – ask for chili crisp oil and soy sauce for dipping.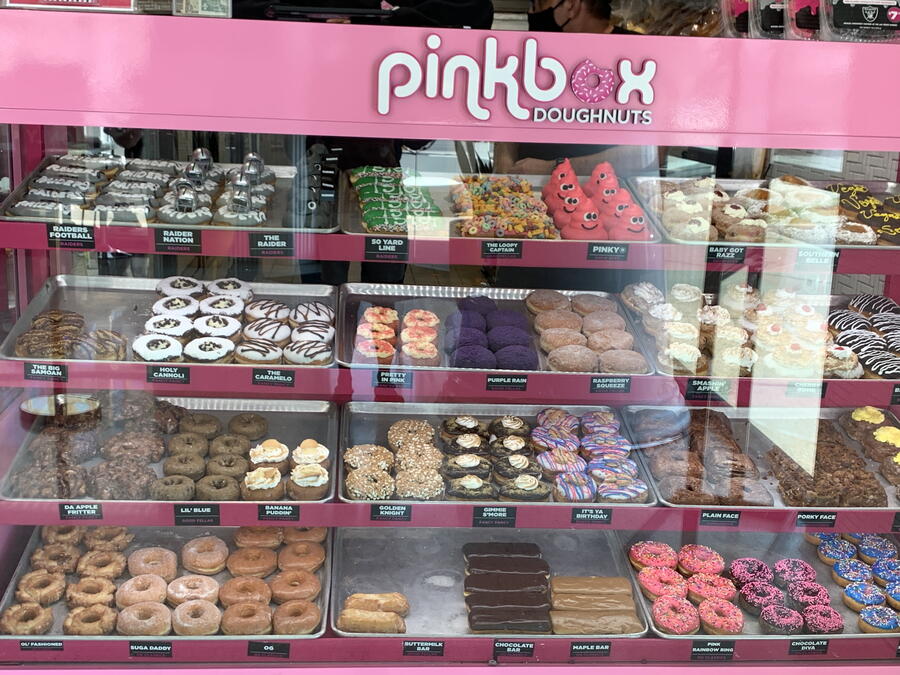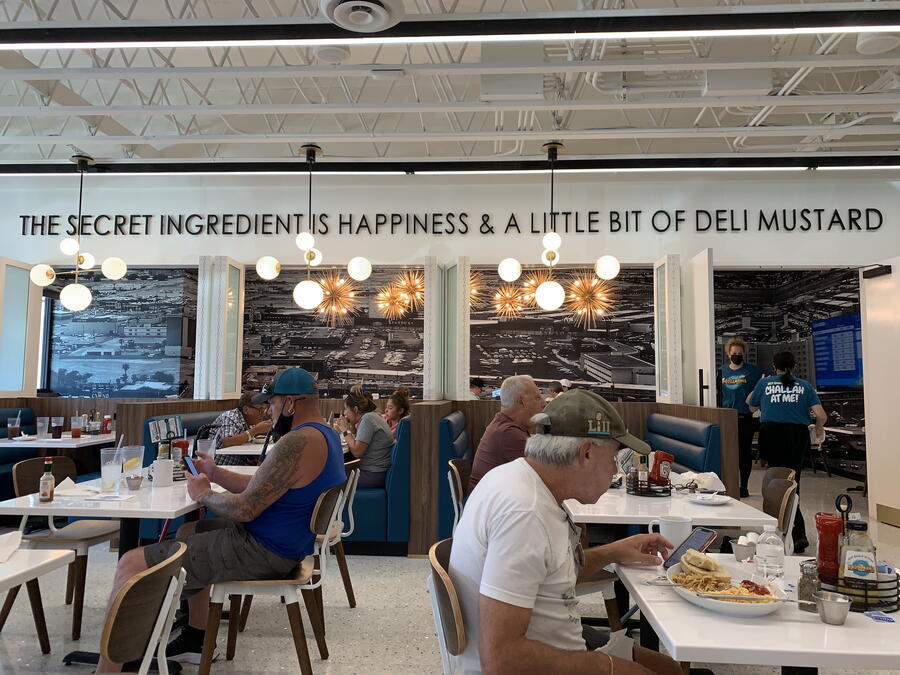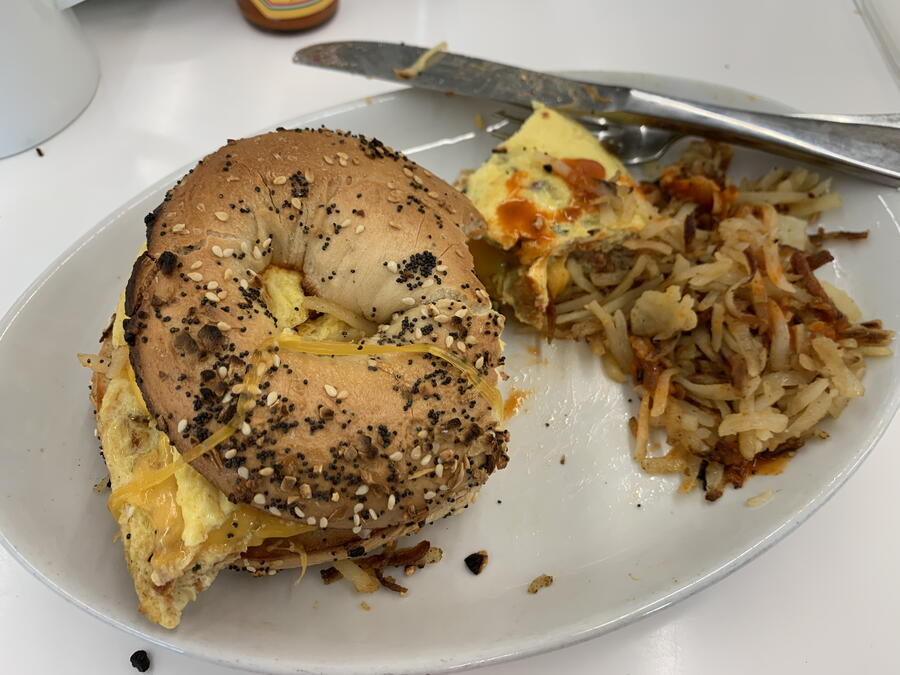 Siegel's Bagelmania
There are probably some great New York-style delis around Vegas that I don't know about, but this one is just off the Strip and serves a good hearty breakfast.  We shared a three-egg combo breakfast with crispy hash browns, three perfectly cooked bacon strips and two everything bagels when we moved NLS' things out to LA for college.  The fun part of coming to Bagelmania was the prominent display case of Pinkbox donuts in the front of the restaurant. Even the Raiders-themed donuts looked appetizing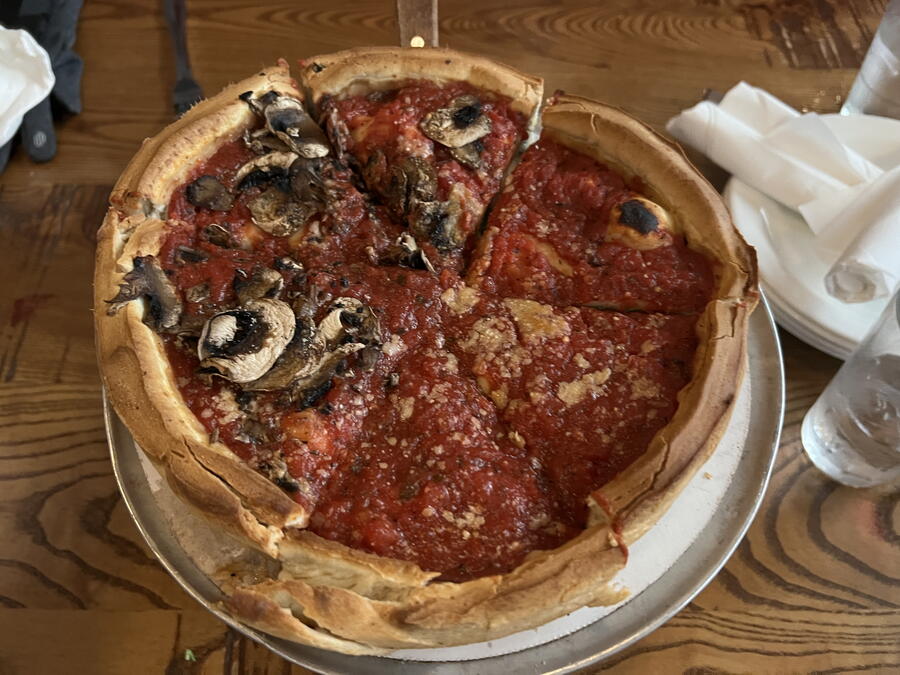 Giordano's
Yes, I've mentioned this Chicago deep dish pizza institution in my Chicago food post already. But you truly cannot go wrong with ordering one in Vegas, especially if you're watching your dining out budget. Maybe the thought of a thick crusty pie isn't appealing when the temperatures soar above 110°. No problem – just order an extra-thin or thin crust pizza instead, or gluten-free parmesan crust.  But no matter how hot it is outside, I'll still get the bacon bbq chicken deep dish no matter what.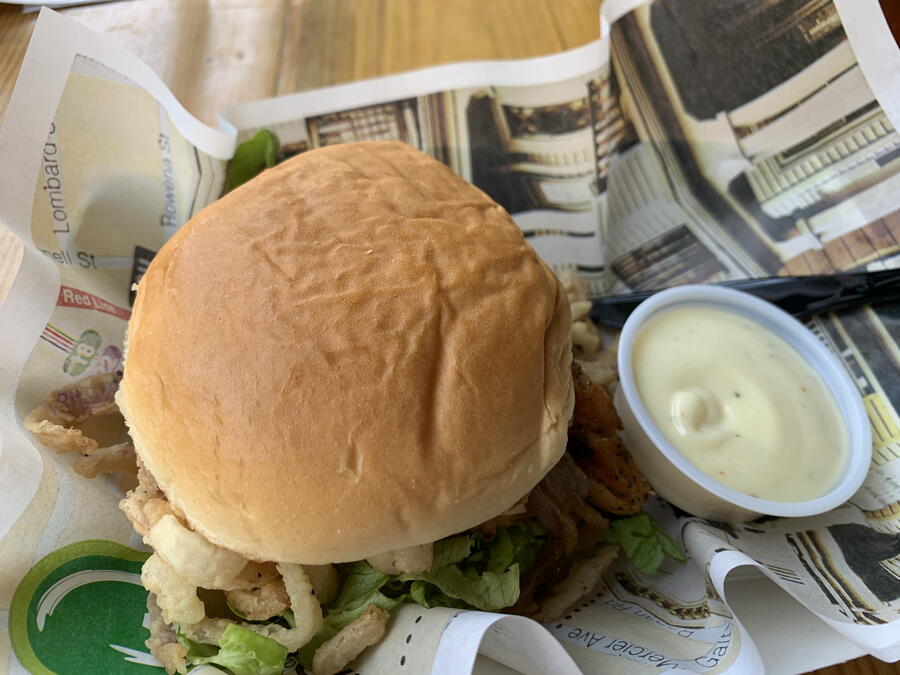 Wahlburgers
Normally, I'm not impressed with celebrity or celebrity chef-associated eateries. The Strip is chock full of them, with Gordon Ramsay's name on at least a half dozen.  But I have to say this burger chain, owned by actor Mark Wahlberg and his brothers, was step above going to the normal fast-food establishment. I ordered Jen's chicken sandwich, which had a double helping of onions (caramelized and crispy) and honey-garlic aioli. The truffle fries and boozy/adult shakes (especially the maple espresso martini) are highlights.