It's not common that I write about the same kinds of restaurants within a week, but I'm doing that here. Originally, I intended to visit Dillon Dam Brewery, which is one of our favorite eateries in Summit County, Colorado. This where JRS and I mostly ski.
So, bear with me on this. Last week RAS and I went to Guapo Taco in Lakewood. This week, we went to another Mexican, because we had a strong craving after hitting the slopes at Keystone. We decided instead to go to Mi Casa, a long-standing favorite of locals and visitors alike. It also helped that RAS was with us and preferred having this kind of meal over ordinary "bar food" – although Dillon Dam goes above and beyond that description. 
No doubt I'll write about Dillon Dam in a future post – it's that worthy of your time. But today, I'm revealing what makes Mi Casa one of the best places you can visit in Breckenridge, whether it's for apres-ski, apres-hike or anything else you'd like to do in this beautiful corner of Colorado.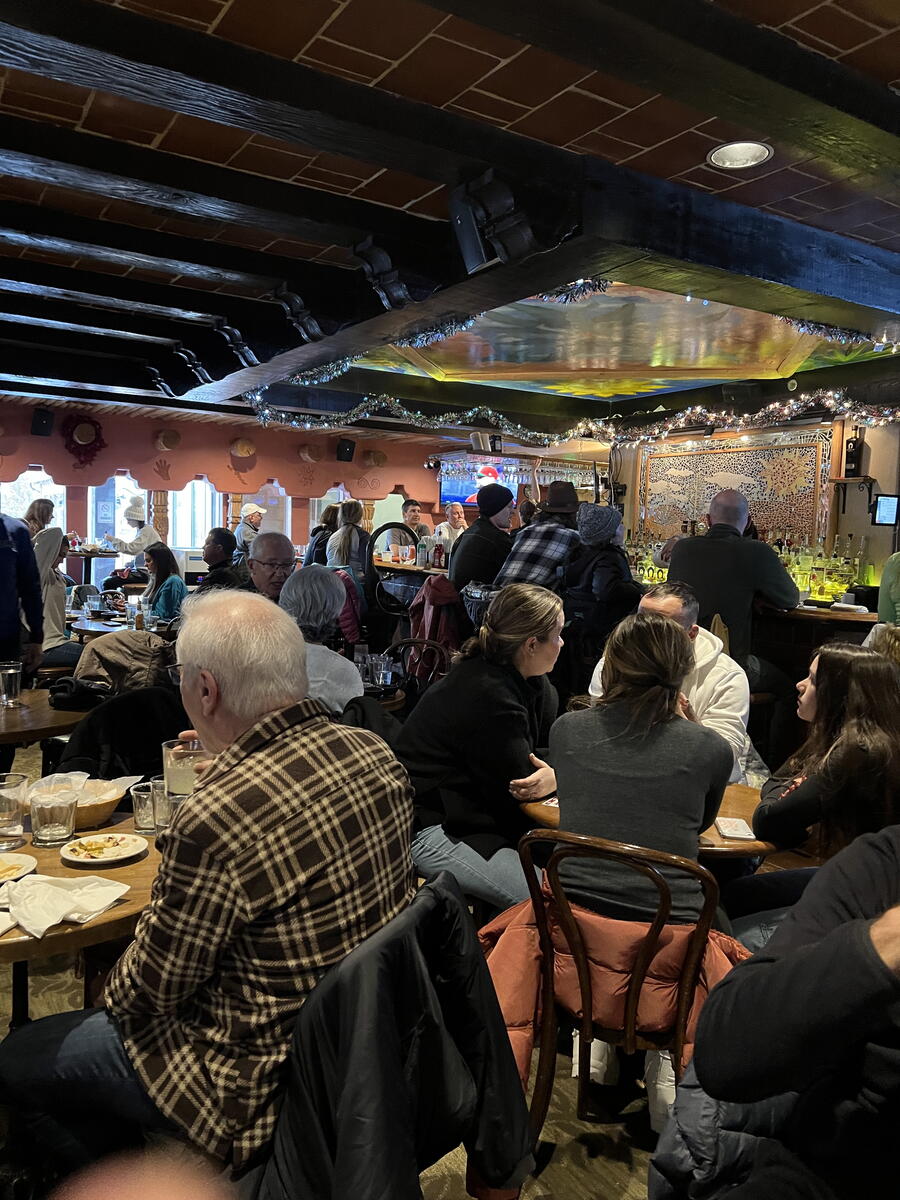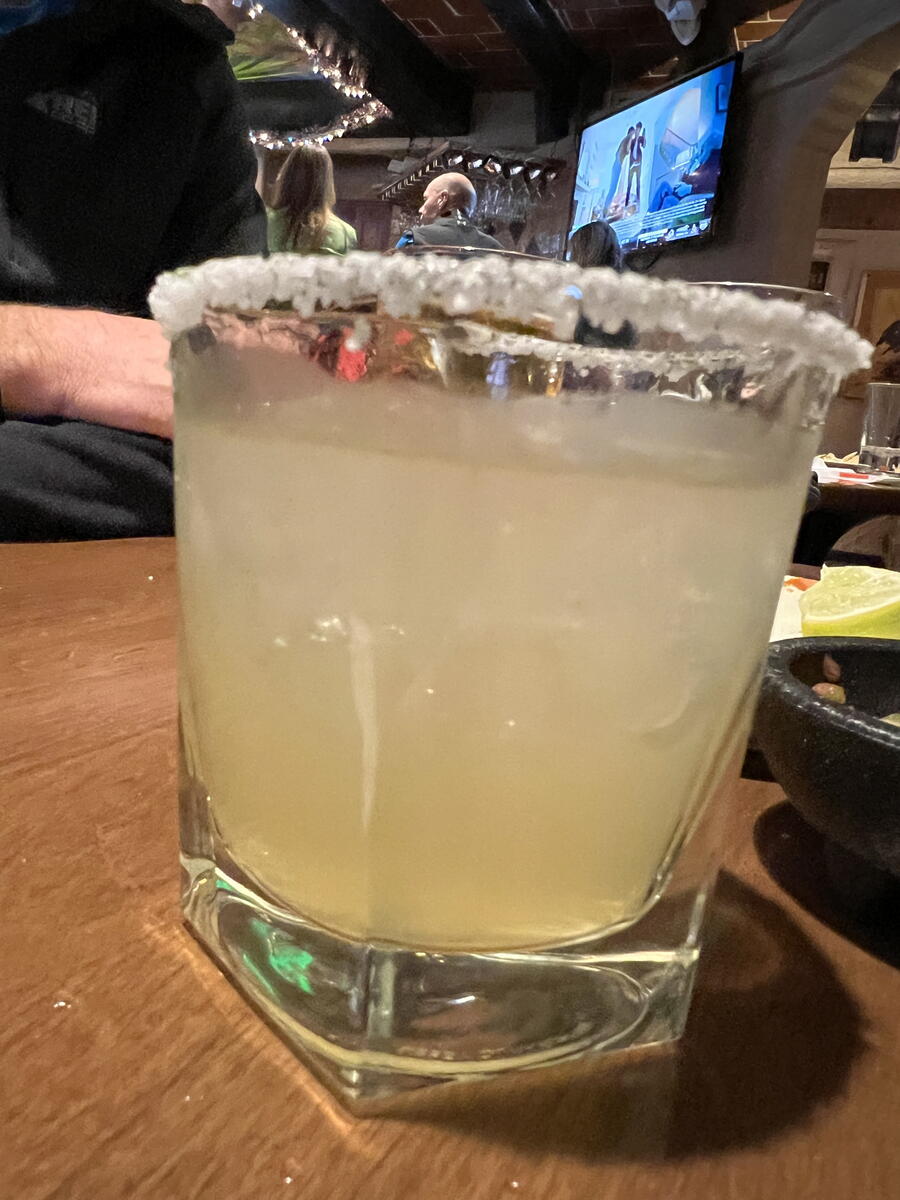 Margaritas and more
By now, you know that I love my margaritas at any Mexican restaurant. I prefer one that mixes fresh lime and/or citrus juice over a mix, which with all my "experience" I can tell the difference between both.  Another thing that I notice about margaritas are those made with tequila and mezcal. While both are made of agave, tequila is spicy while mezcal is smoky.
Mezcal is an acquired taste for most. A friend once told me that it's like drinking a campfire.  But that's what I had at Mi Casa, where much like Guapo Taco, their bar mixes up different kinds of margaritas and cocktails.  My drink consisted of Del Maguey Vida mezcal, Cointreau, fresh lime juice and agave nectar. Other margs are made with different tequilas or have flavor variations, like blackberry, hibiscus and pineapple.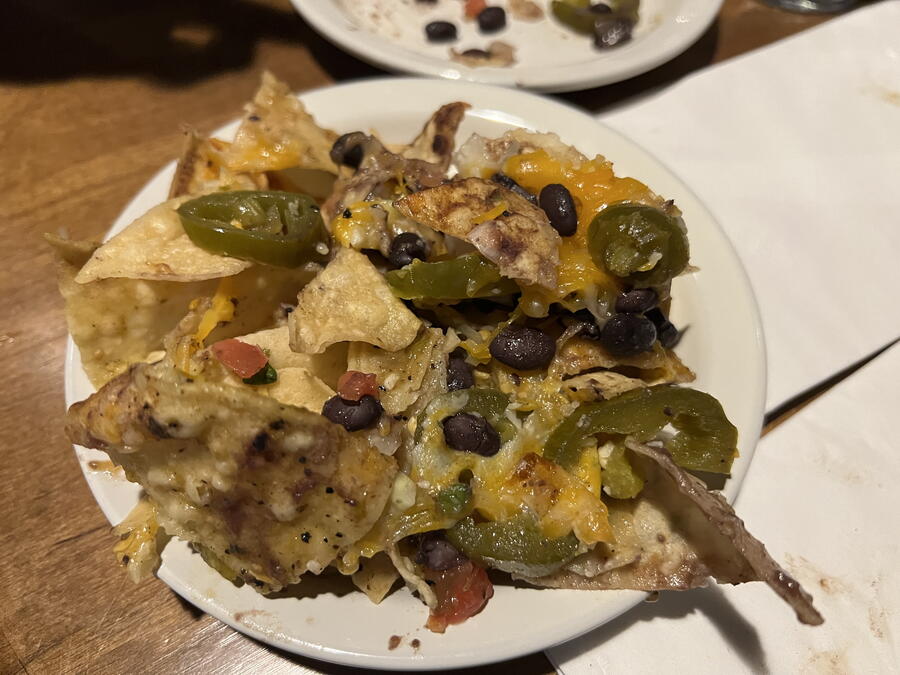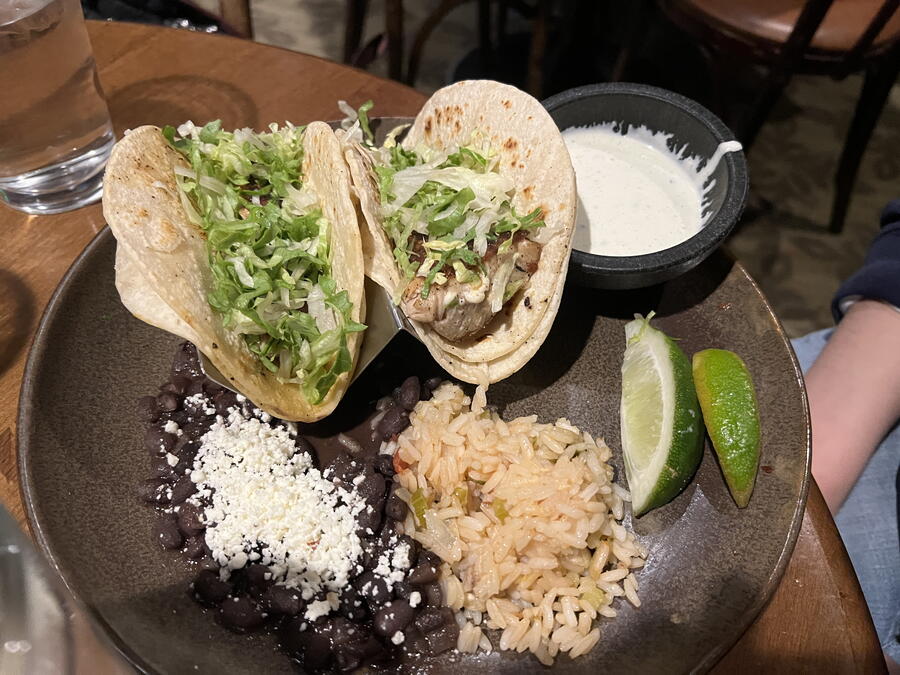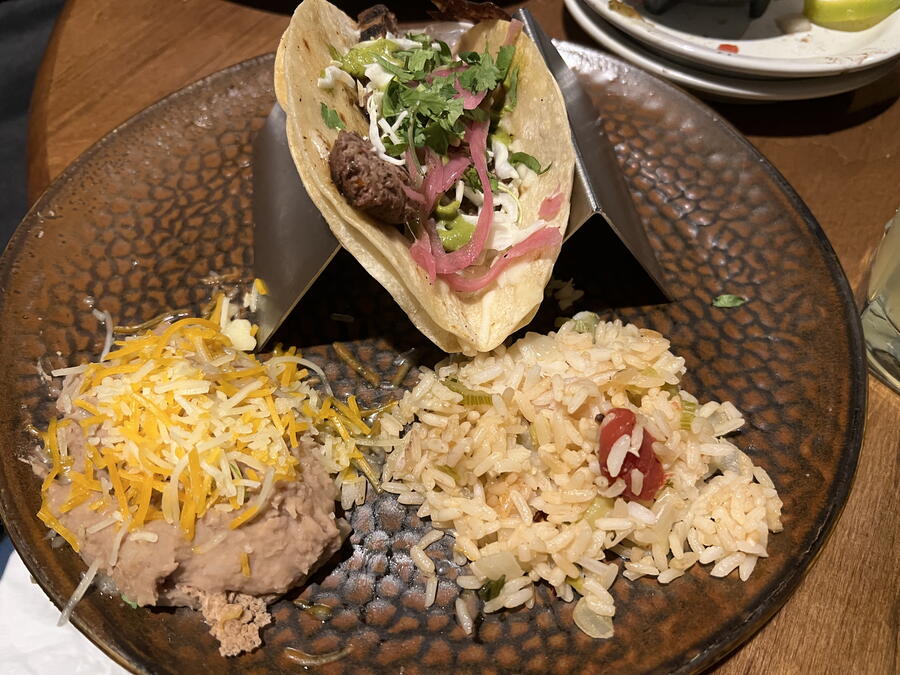 Another taco day
At Guapo Taco, I enjoyed essentially gourmet street tacos, and dishes at Mi Casa have the similar approach. You'll find gourmet twists on the menu, like mango duck quesadillas and pork belly tostadas for starters, calabacitas rellenos, Yucatan chicken enchiladas, duck carnitas and elk tacos and sweet potatoes tacos. 
I ordered the steak chimichurri platter and split it with RAS. We probably wouldn't have done that had we not devoured the multiple plates of complimentary nachos that were available in the bar area at happy hour, in addition to the usual chips and salsa (with a super-spicy roja and a milder pico de gallo). JRS chose a fish taco meal.  Both included refried beans and Oaxacan rice sides, all of it fresh and delicious.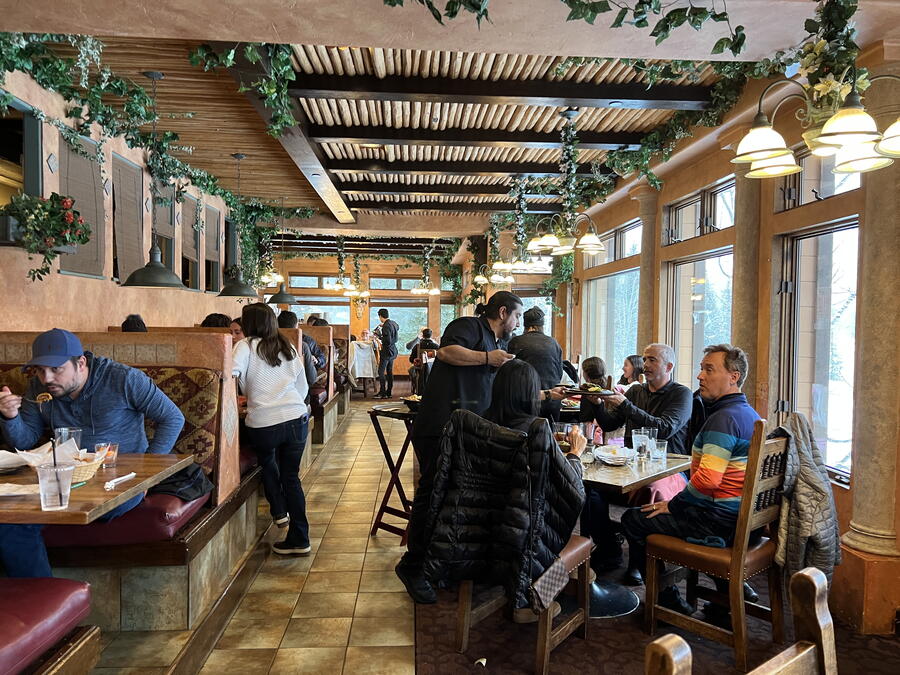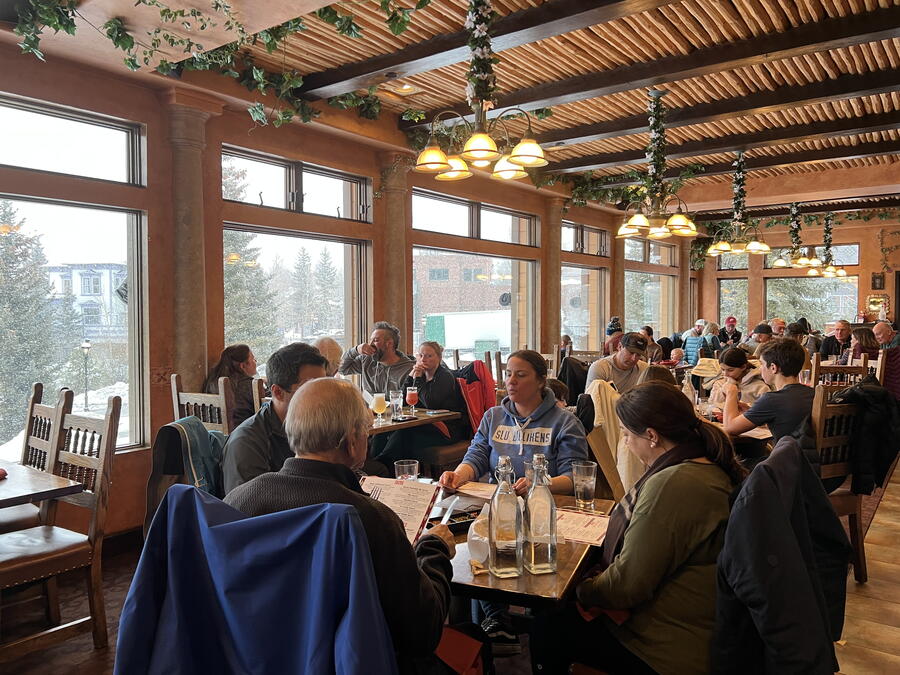 An apres favorite
Obviously, Breckenridge reaches peak capacity during ski season and in the summertime. That's when you'll find restaurants jam-packed. But even during the off season, Mi Casa is always busy. We've made it a point to go there before or around 5 PM, just because of the crowds that will inevitably show up at that time…and the restaurant doesn't take reservations. 
Mi Casa just seems to be the place nearly everyone in Breck goes to, no matter what apres-thing you happen to do.