Because of its location, Key West seems like it's in another country, not part of the United States.  Located at the end of the habitable Florida Keys at the southernmost point in the continental U.S., it's a town that embraces its 19th-century origins but borrows from its Caribbean neighbors' atmosphere. 
And it's not just the home of conch fritters, Margaritaville and Key lime pie. Did you know the sloppy Joe was invented here? Interestingly, it wasn't at the bar called Sloppy Joe's but at Capt. Tony's Saloon, which was the original Sloppy Joe's bar. But just like with many things in Key West, it's up for speculation.
Going on historic sites and local food tour as part of a four-night Virgin Voyages cruise, I didn't get to try those messy sandwiches or the conch fritters. But I did enjoy that local pie and some other great dishes that are characteristic of the area. Here are the stops we made with our tour guide, Chris.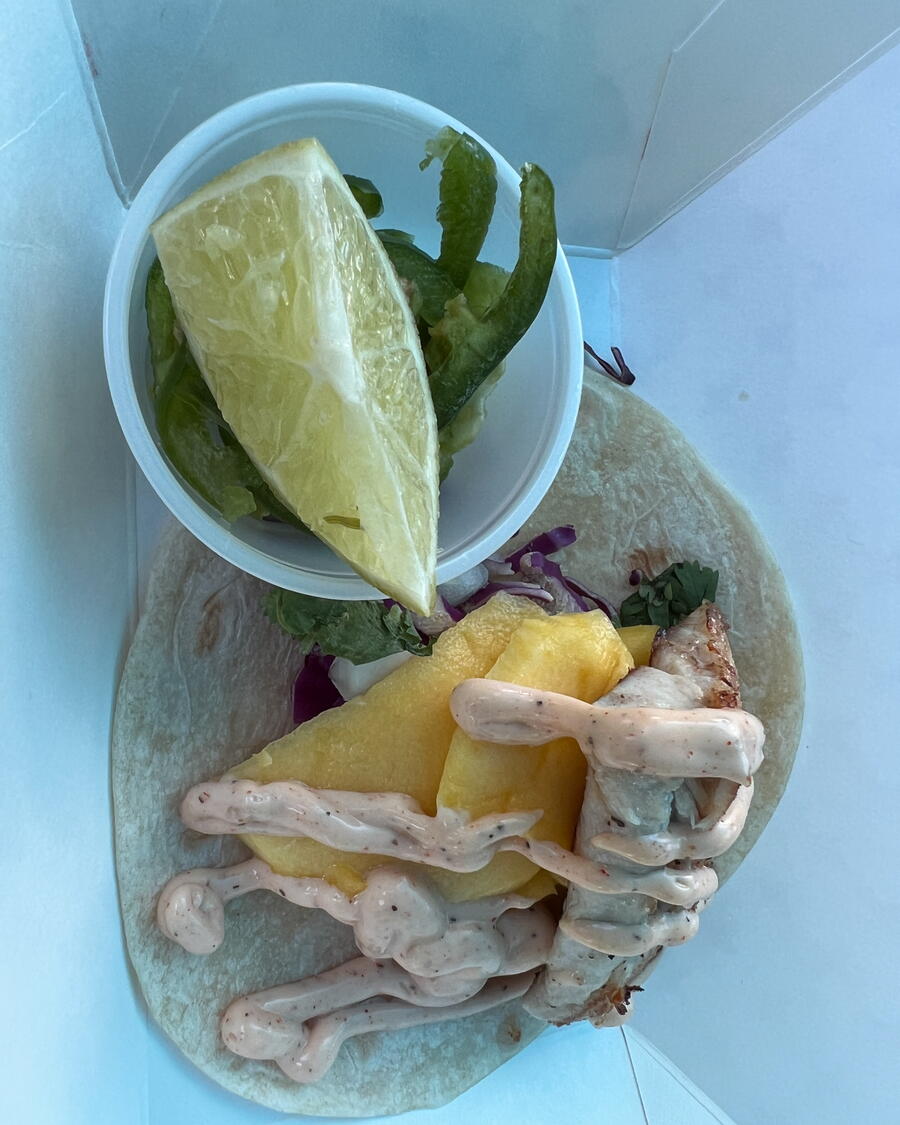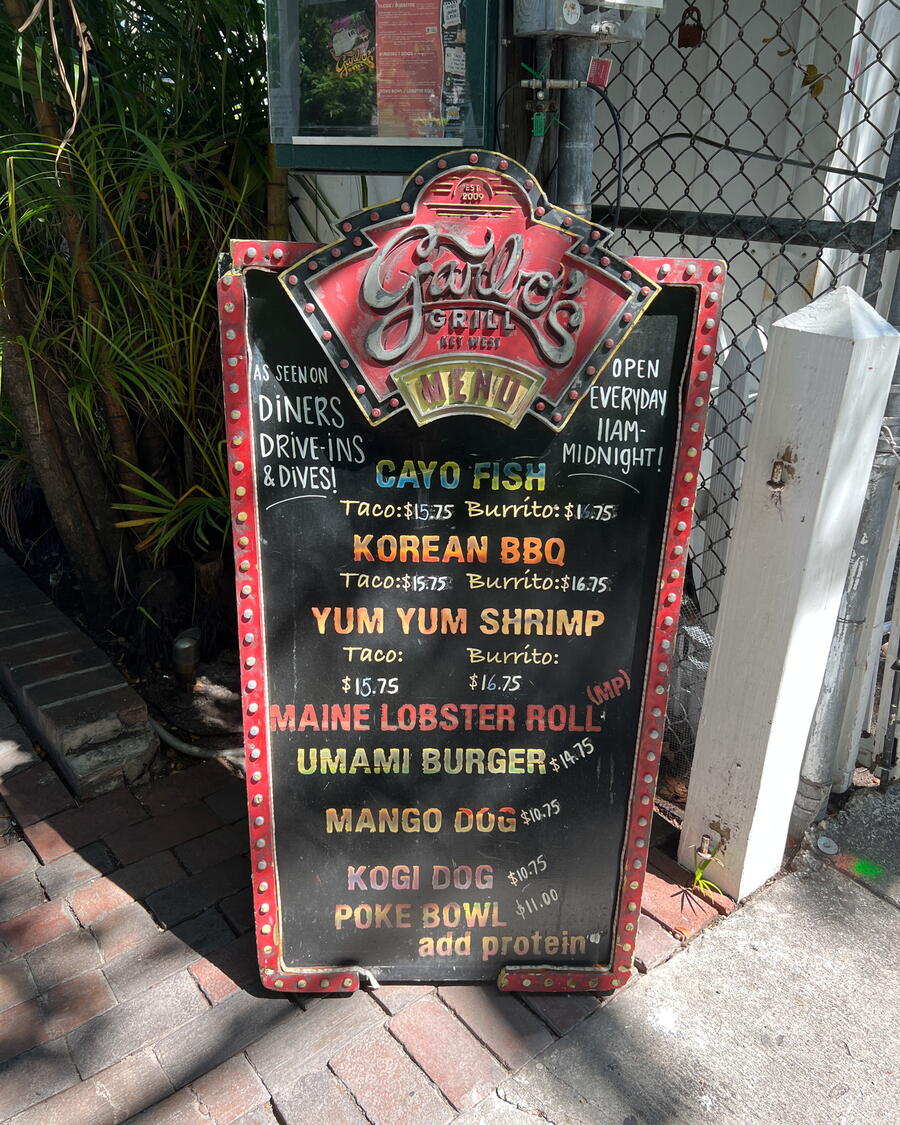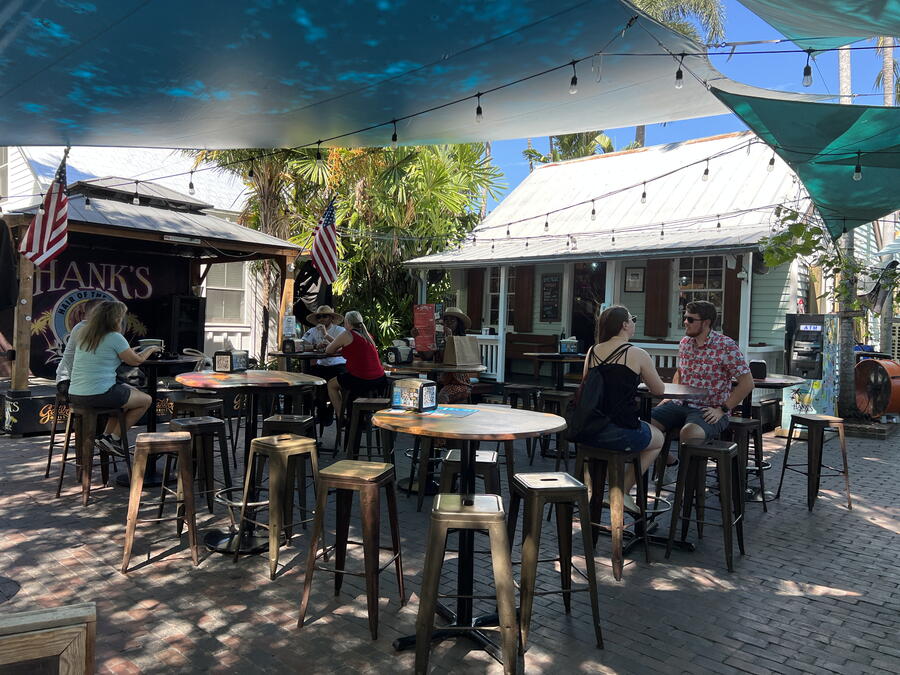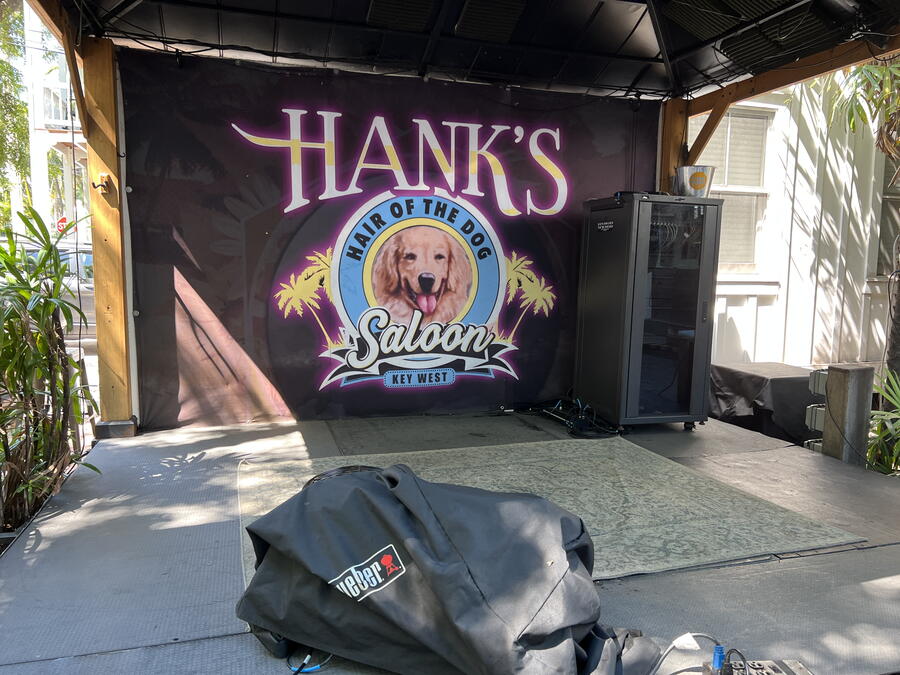 Garbo's Grill
Kenna and Eli Pancamo moved to Key West and loved to entertain their friends with their excellent meals. They were encouraged to open a restaurant, but with the cost-prohibitive real estate of the area, they instead opened a food truck and parked it at Hanks!, a popular bar that looks like someone's old Florida bungalow and backyard.
This was our first tour stop, and we tried the battered mahi mahi tacos with mango, red onion, cabbage, cilantro, jalapeno and Caribbean sauce. Just having one taste of this small starter was an appropriate tropical intro to this storied town – spicy, sweet, crunchy and perfectly fried, with no hint of greasiness.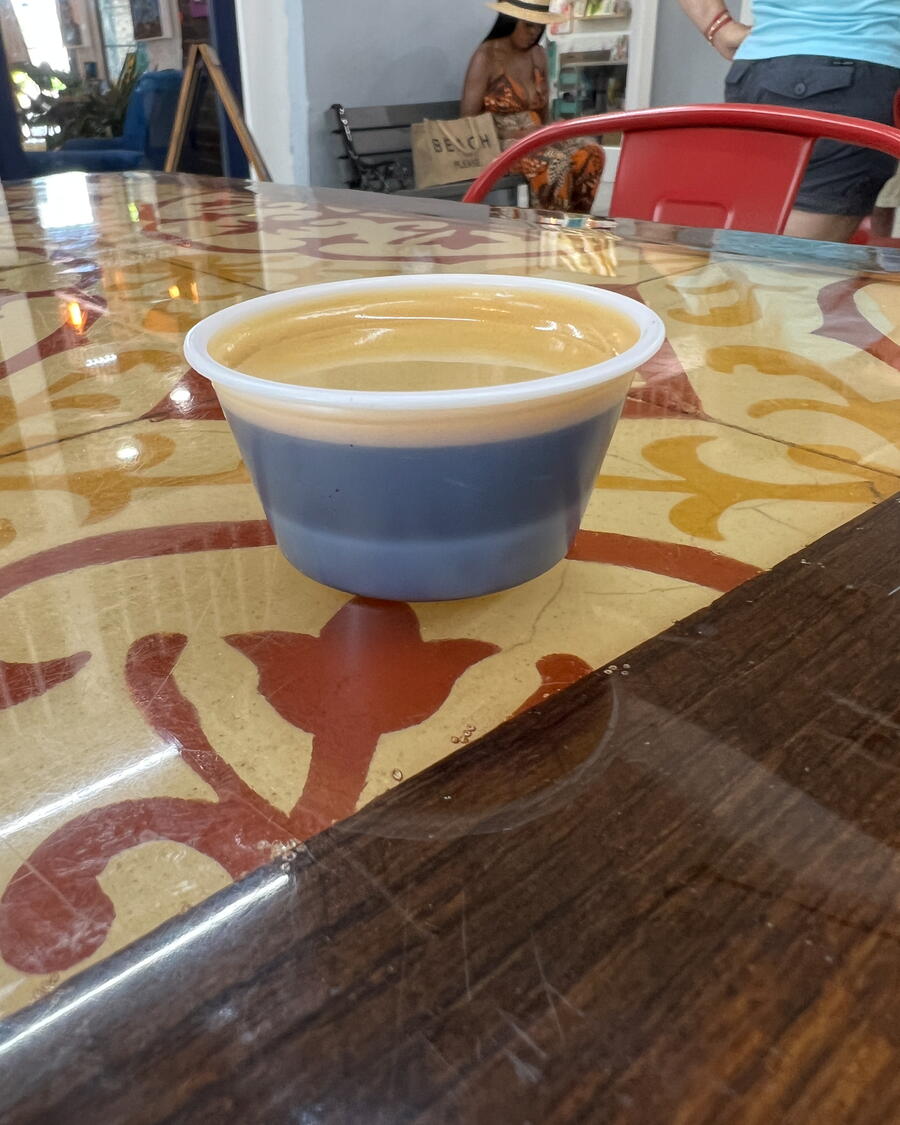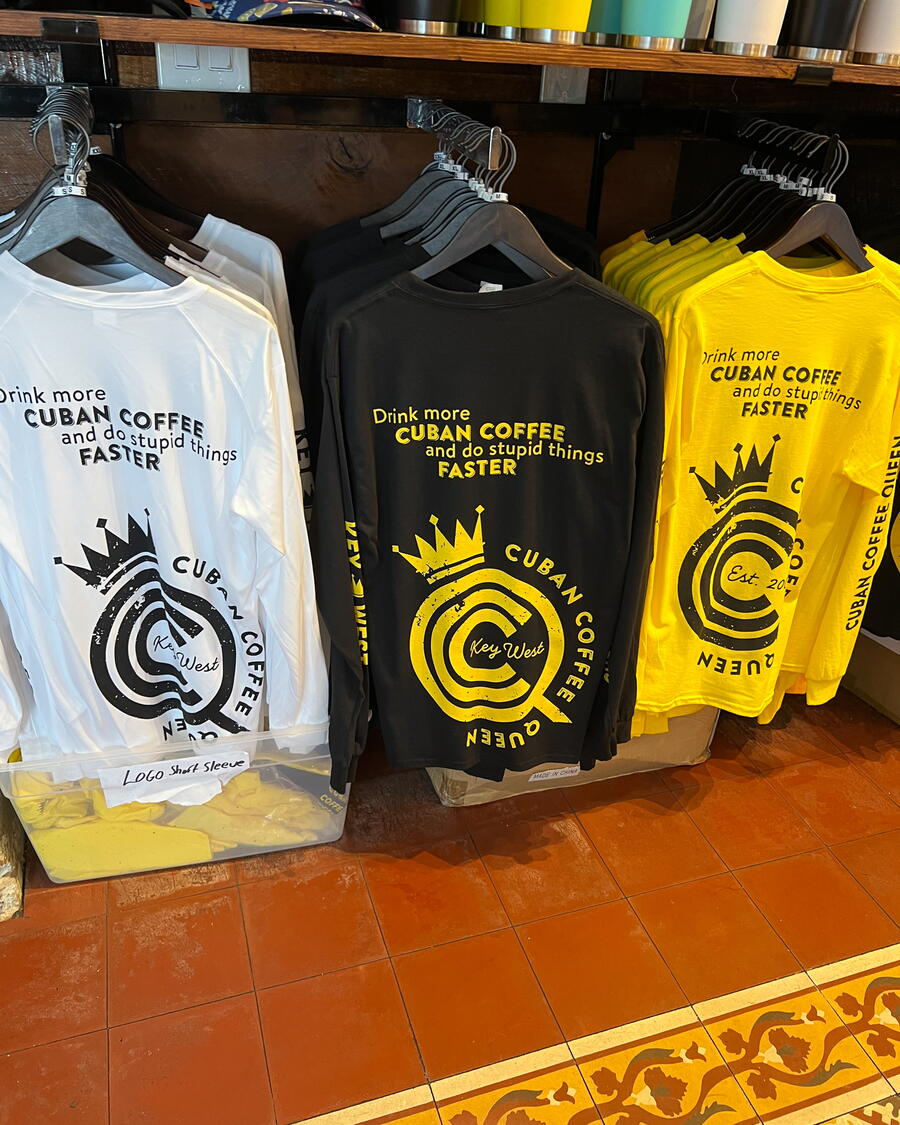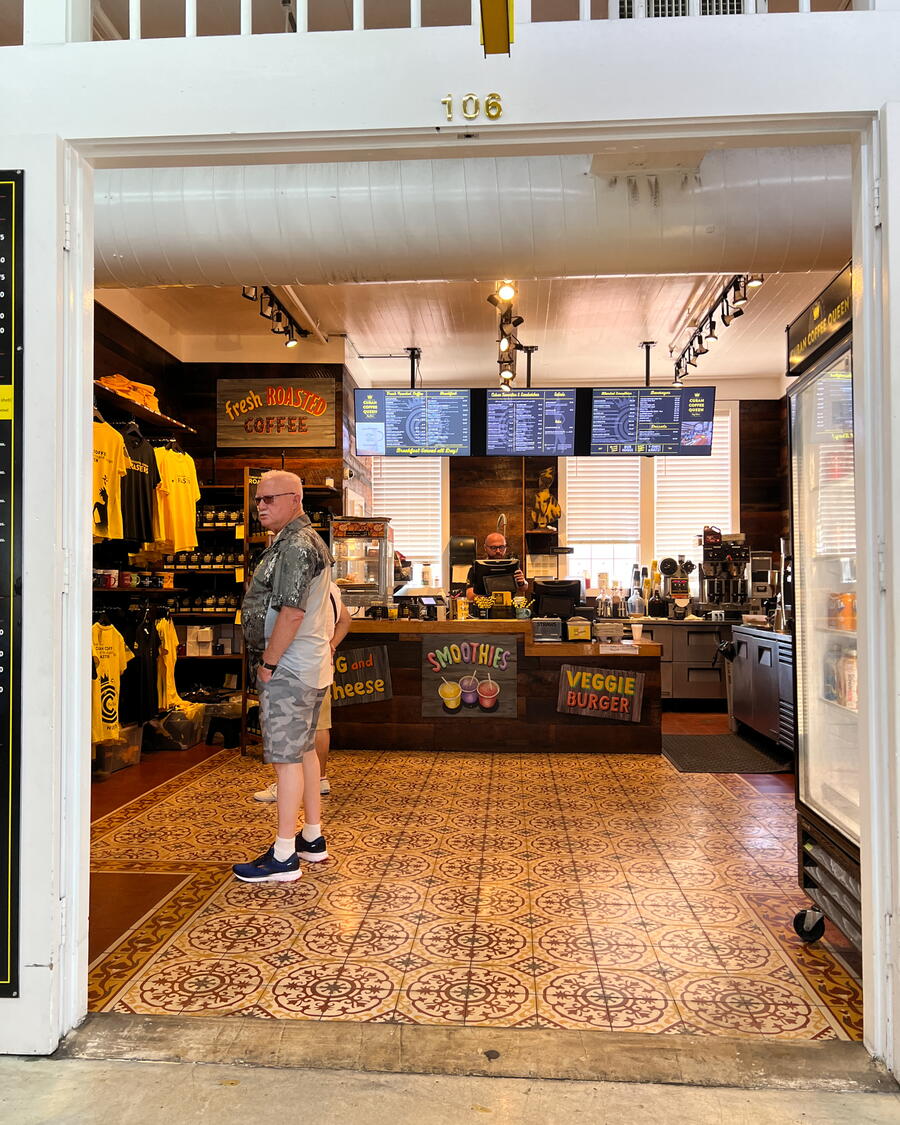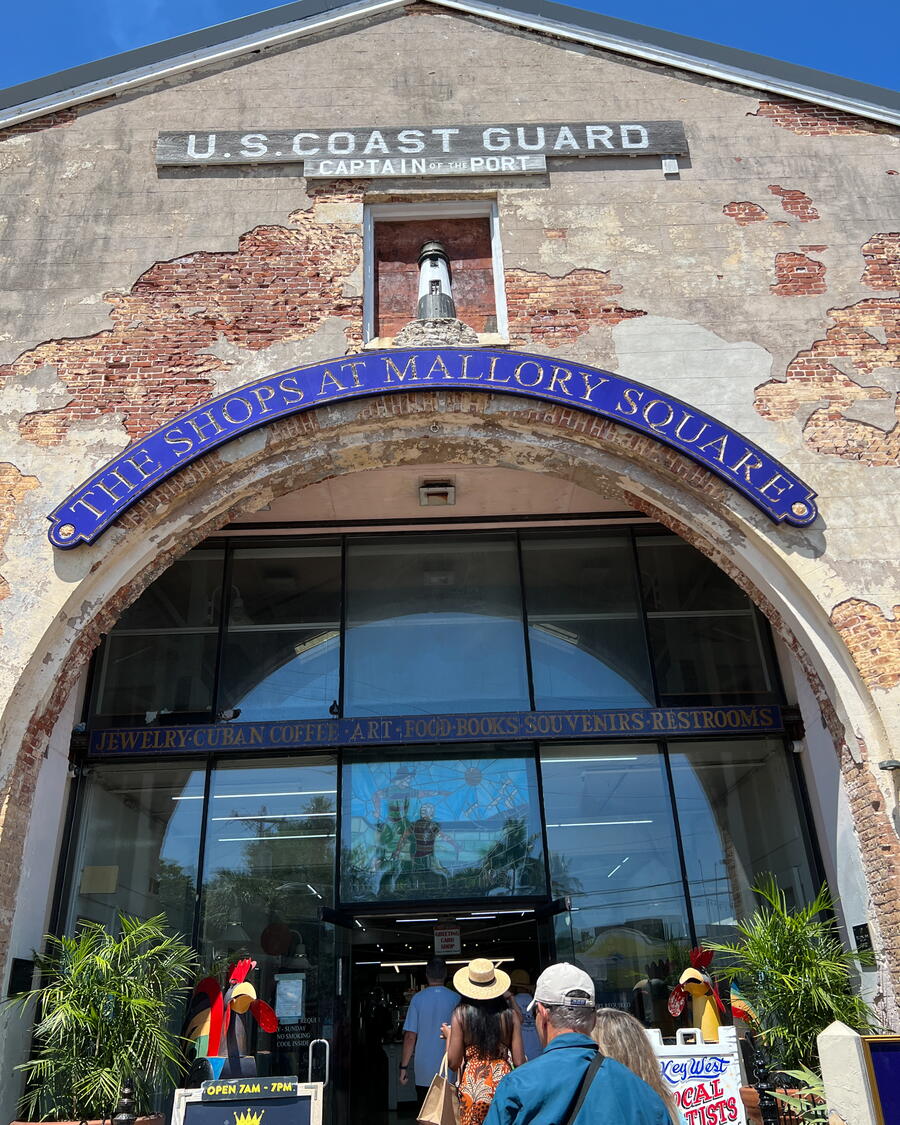 Cuban Coffee Queen
I had a vague idea of what Cuban coffee was.  I knew it was an espresso-strength brew in a dipping sauce cup. I didn't realize it also mixed in equal parts of cane sugar. No wonder this coffee place has merchandise proclaiming, "Drink more Cuban coffee and do stupid things faster." You can beat something full of that much energy.
Although I did try this potent concoction, that was not the focus of our second tour stop, where we sampled a "mixed" Cuban sandwich. It's a traditional Cubano (pork, ham, pickles, Swiss cheese, mustard and mayo) with lettuce and tomato. But I still loved it, as sloppy as it was, because it was made with that unmistakably rich and tasty Cuban bread.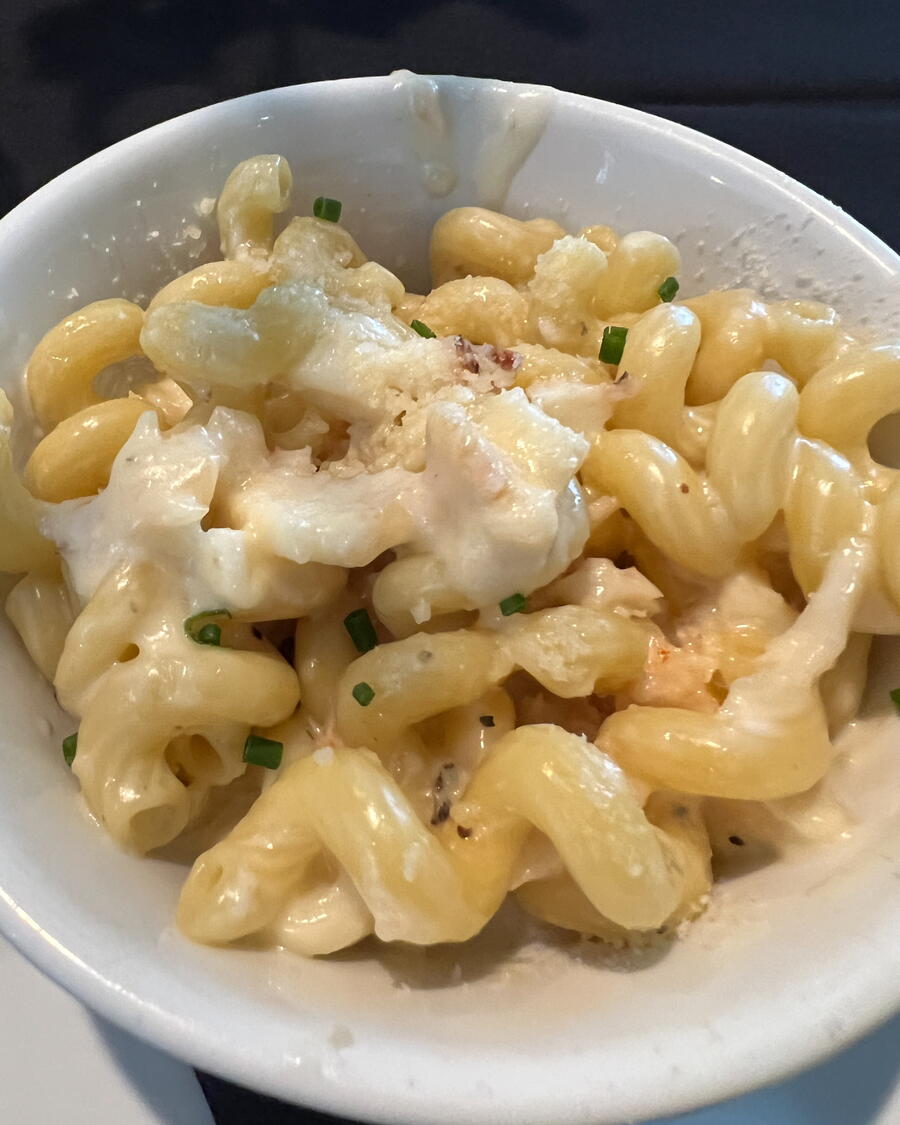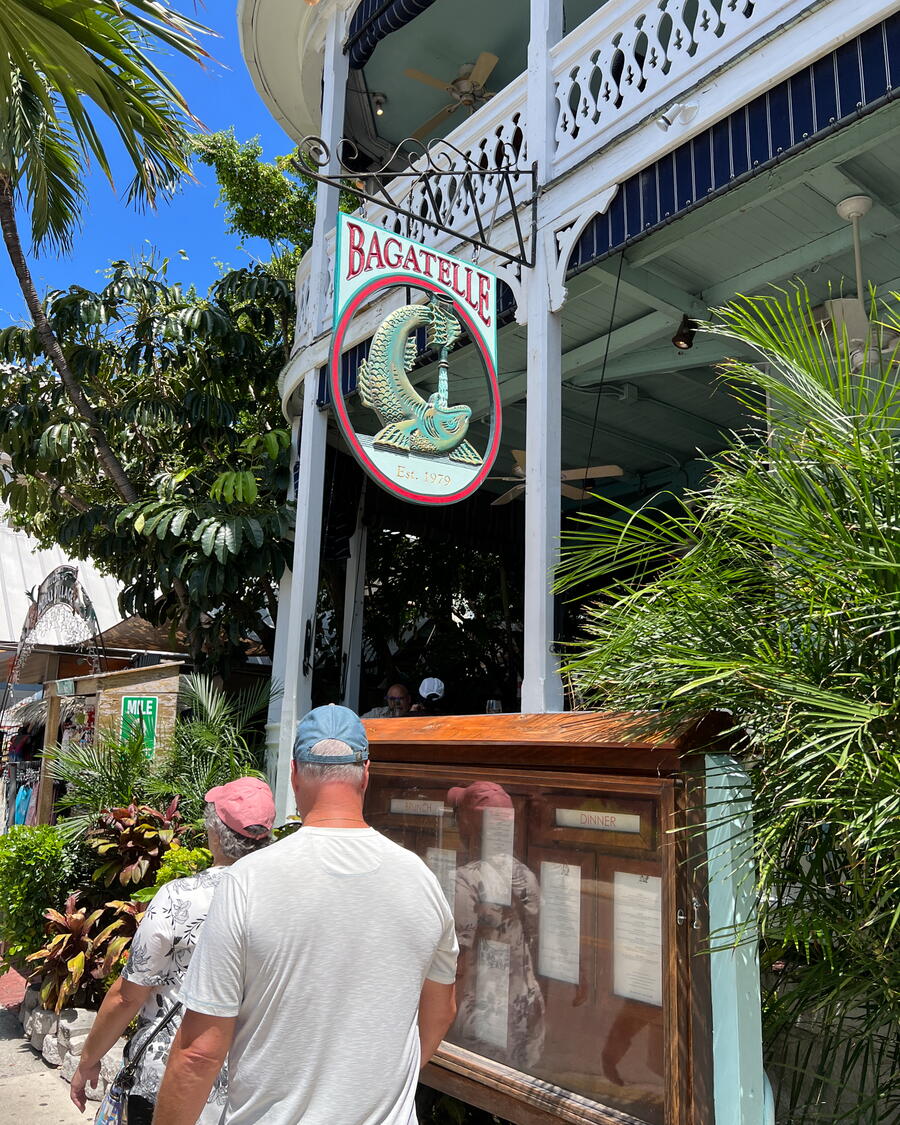 Bagatelle
This establishment would be an example of fine dining in Key West. But as Chris told us, you can be almost as casual as you like when you come here (no swimsuits, though). Like many businesses, the seafood-focused restaurant was once a mansion in Duval Street's central visitor area.
Our dish was a super-decadent lobster mac and cheese made with bechamel sauce, gruyere, white cheddar, Parmigiano-Reggiano, cavatappi pasta and Florida lobster. Usually, I don't like anything with this kind of seafood, but it was the perfect choice for this dish. It provided the right balance of sweetness to the creamy yet sharp cheese sauce. At this point, I couldn't finish the entire dish, even though it was in a small bowl.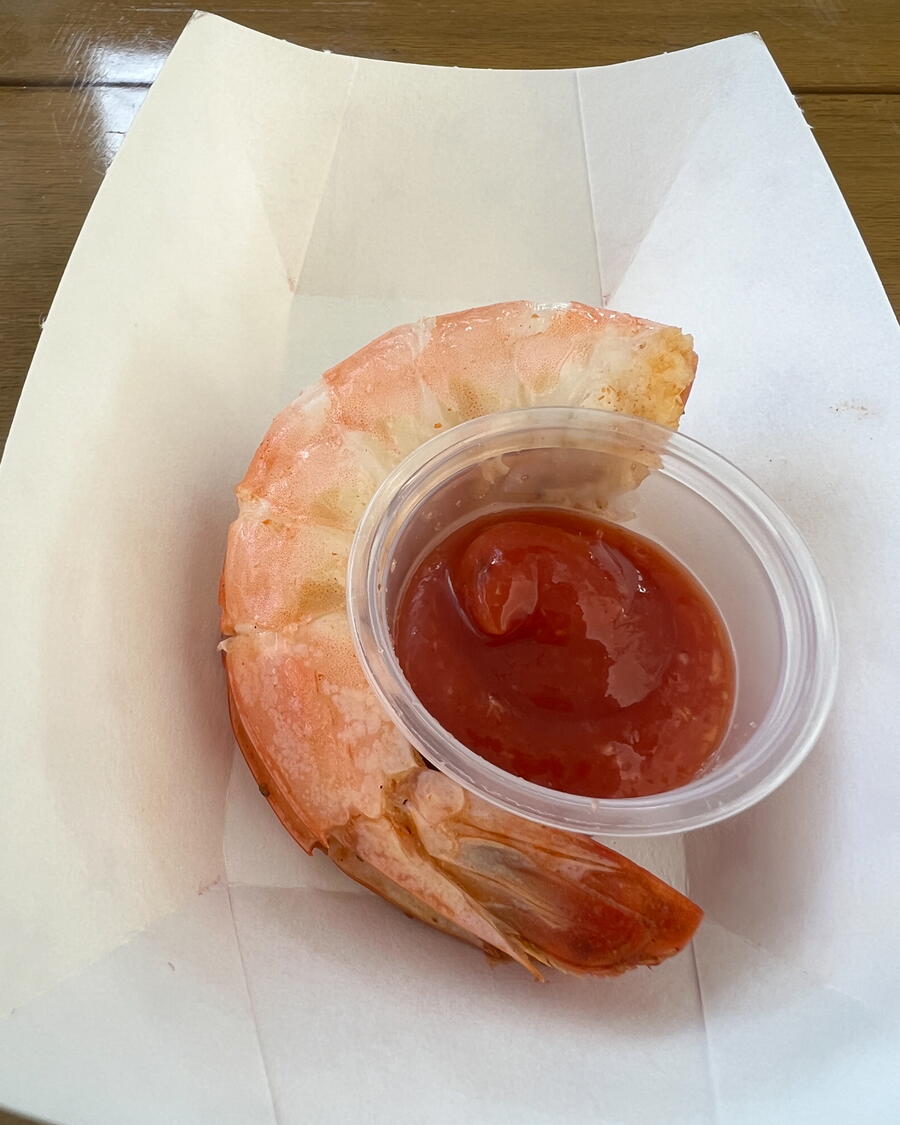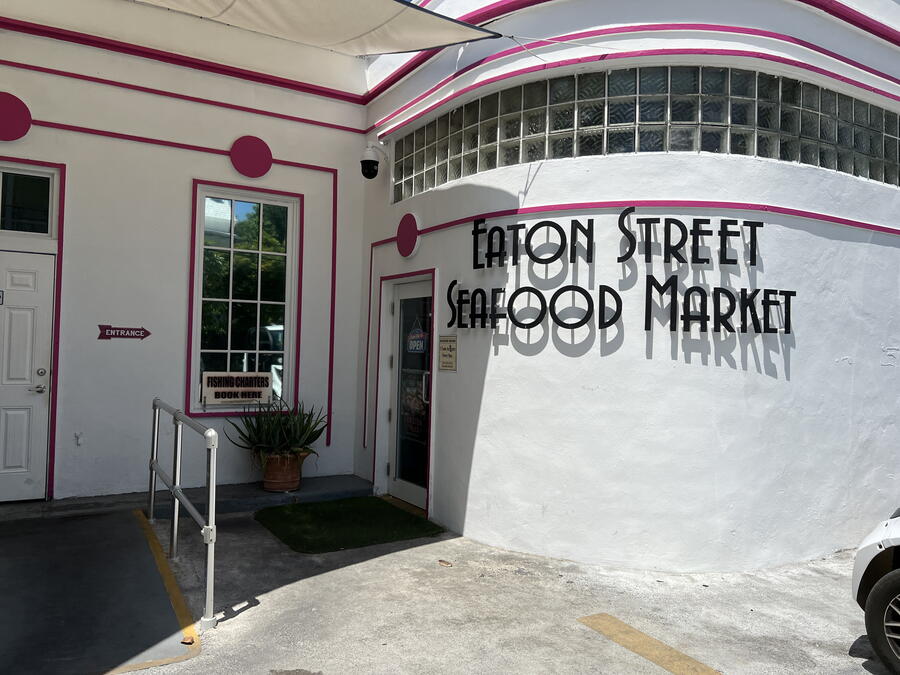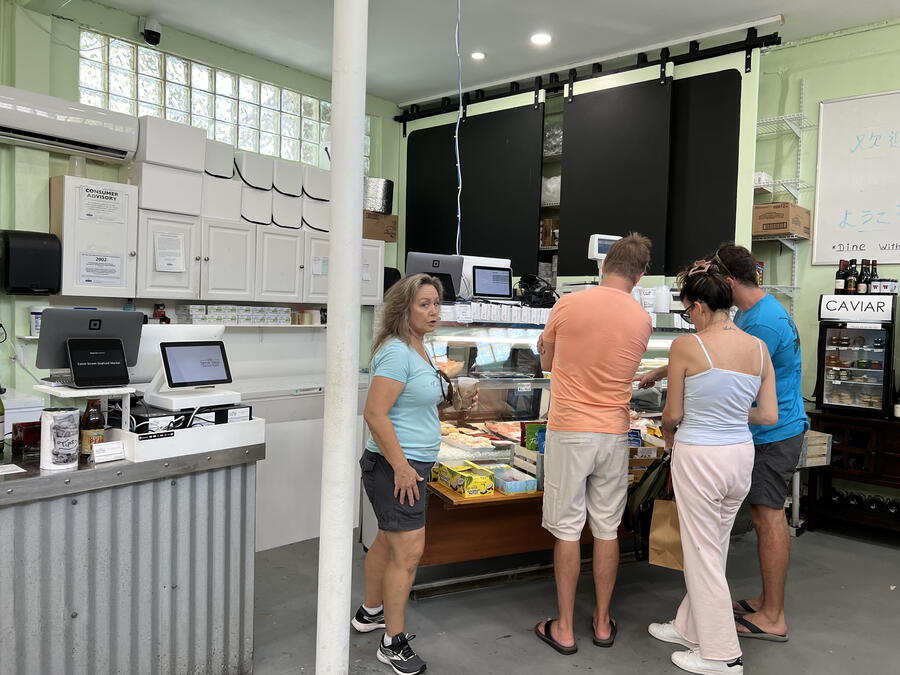 Eaton Street Seafood Market
Located in an established residential neighborhood and housed in a converted gas station, this small eatery sells fresh seafood and a few accompanying products like sauces and pasta. It has the feel of a neighborhood quick bites place and exudes a casual vibe (but that's pretty much anywhere around here).
Here, we tried a boiled, peeled shrimp with tomato-based cocktail sauce. This was like the many I've had in other restaurants and stands, especially back in California. It was simply adequate – neither good nor bad, but it was a welcome light-food respite from all the other dishes that came before it.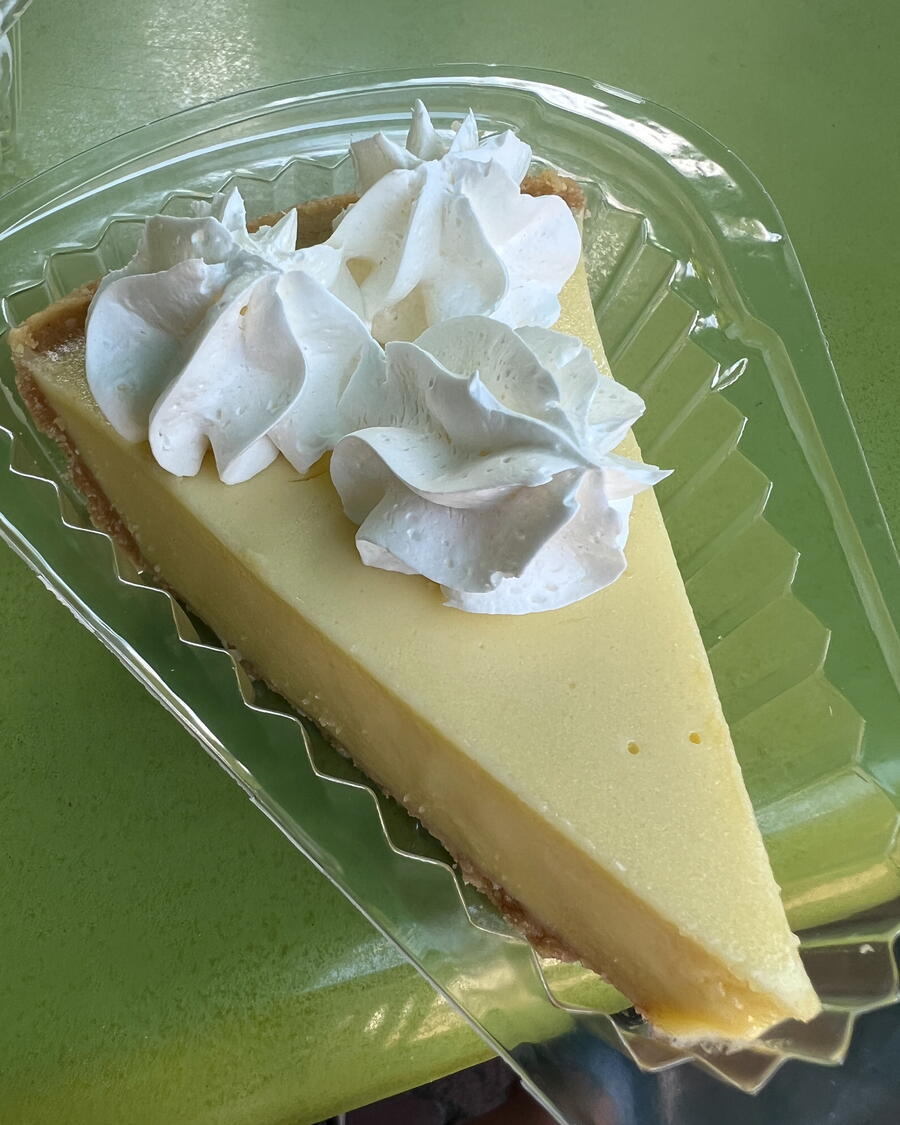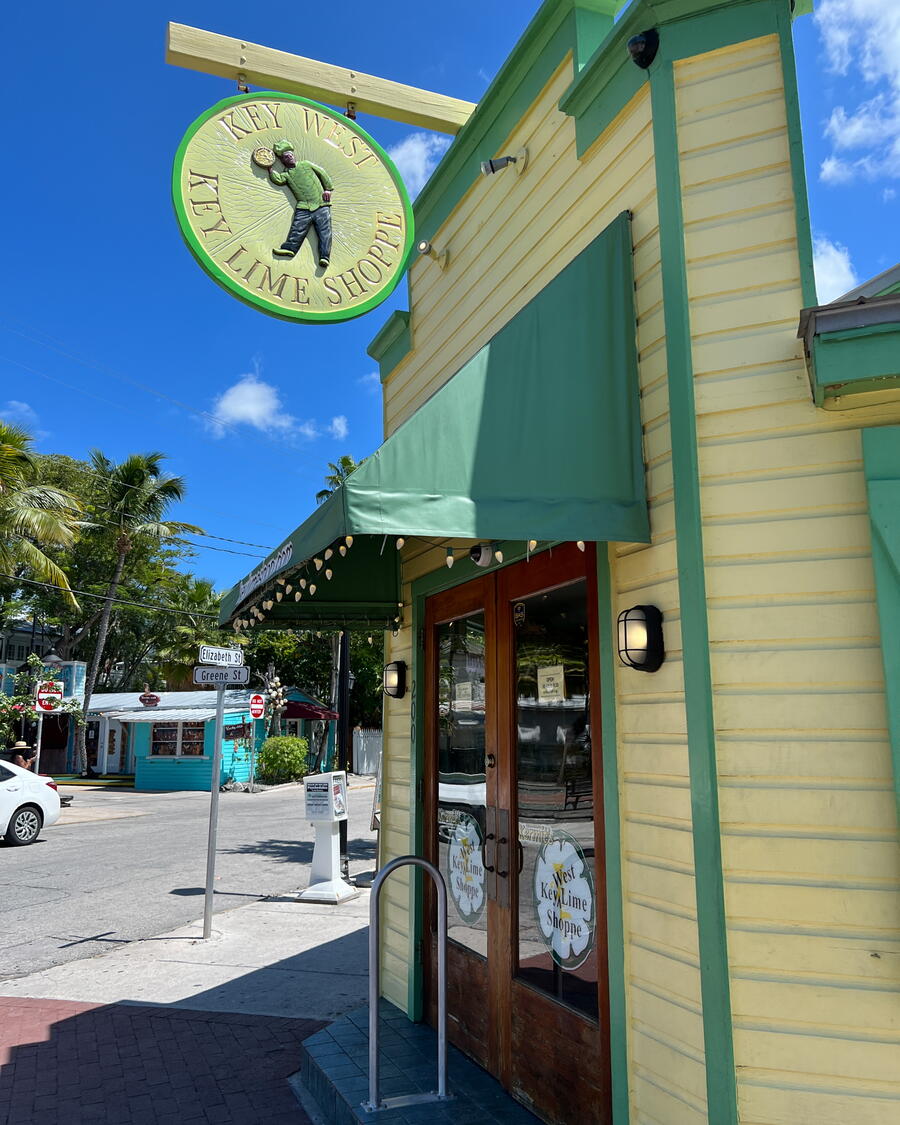 Kermit's Original Key Lime Shoppe
There is probably a law somewhere that you must have Key lime pie if you visit Key West. That's not true, but I don't think any other food is inextricably linked with a particular dish like this. Key lime pie was created out of town's environment – Key limes (which used to grow in abundance here) and condensed milk, which didn't spoil in the tropical heat and lack of refrigeration.
Kermit's is one of the several "original" shops making this popular dessert, and our sample was as creamy and tangy as any I've ever had. I probably should have tried the chocolate-covered slice on a stick, but that sounded too bizarre.