Twenty years ago, when I first moved to Colorado, there was a livestock feedstore in my new hometown.  I was amused because the town I grew up in, Watsonville, had two of these.  But Golden didn't seem like that, a rural agricultural town, where a feedstore would make sense.  At first glance, it's a quintessential suburban community, in this case for Denver, with hardly any ranches or farms in sight.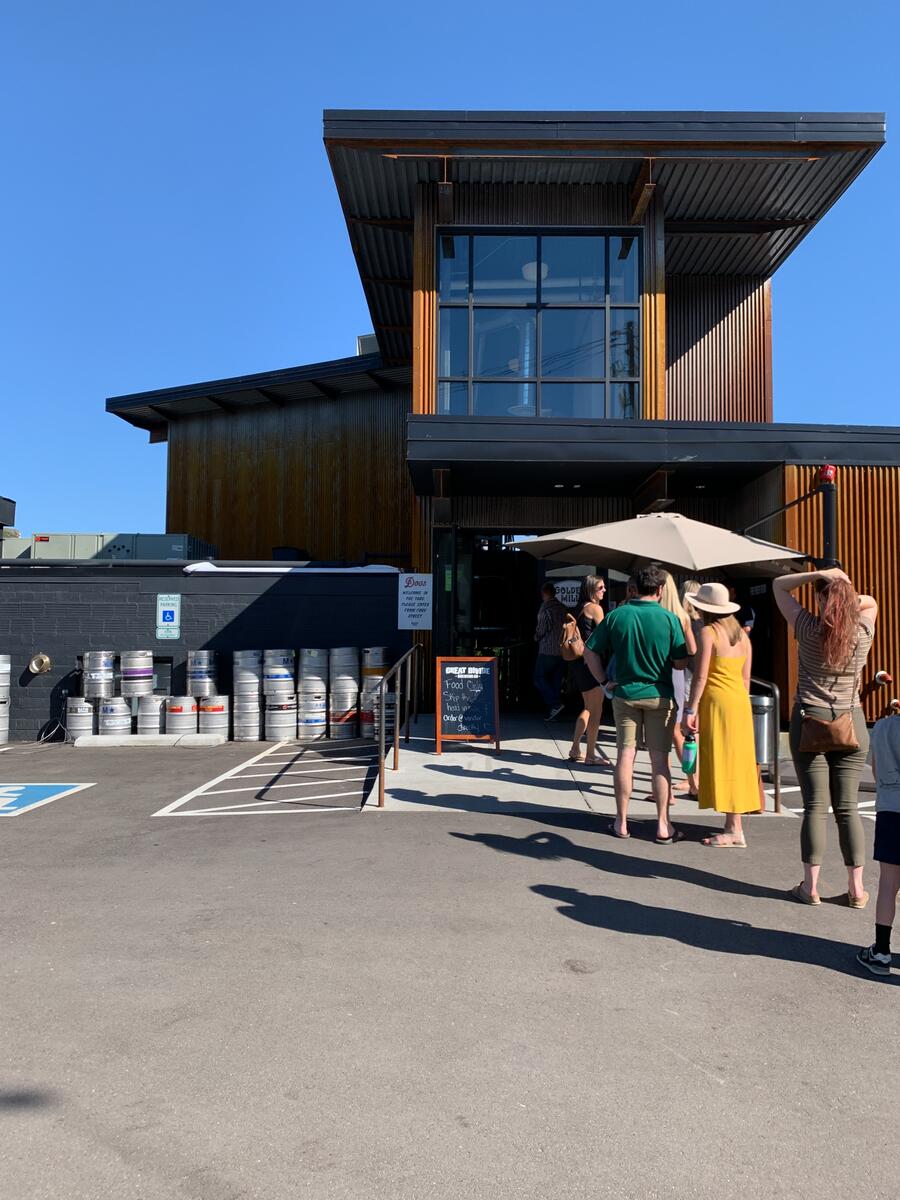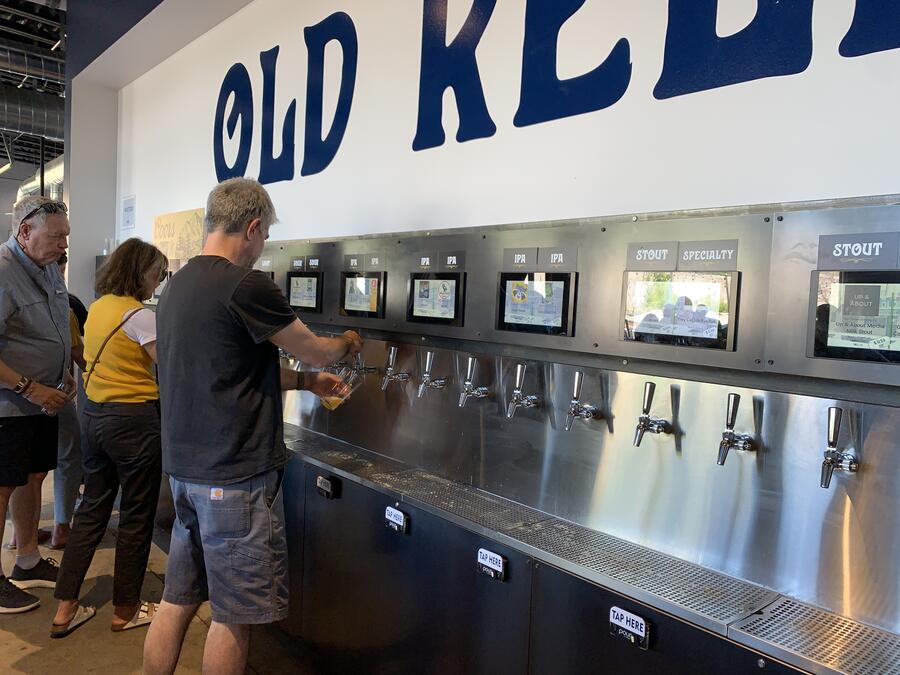 Golden's western heritage
But Golden was once the territorial capitol of Colorado, with all the heritage that came with being on the American West frontier.  "Buffalo Bill" Cody's gravesite is just up the road. Our welcome arch above the downtown main street reads "Welcome to Golden – Where the West Lives." 
And just so you don't think it's authentic, above those words are a big "Howdy Folks!" greeting. 
The feedstore had a long and storied history as one of the oldest buildings in Golden, and the new establishment, Golden Mill, pays tribute to that legacy.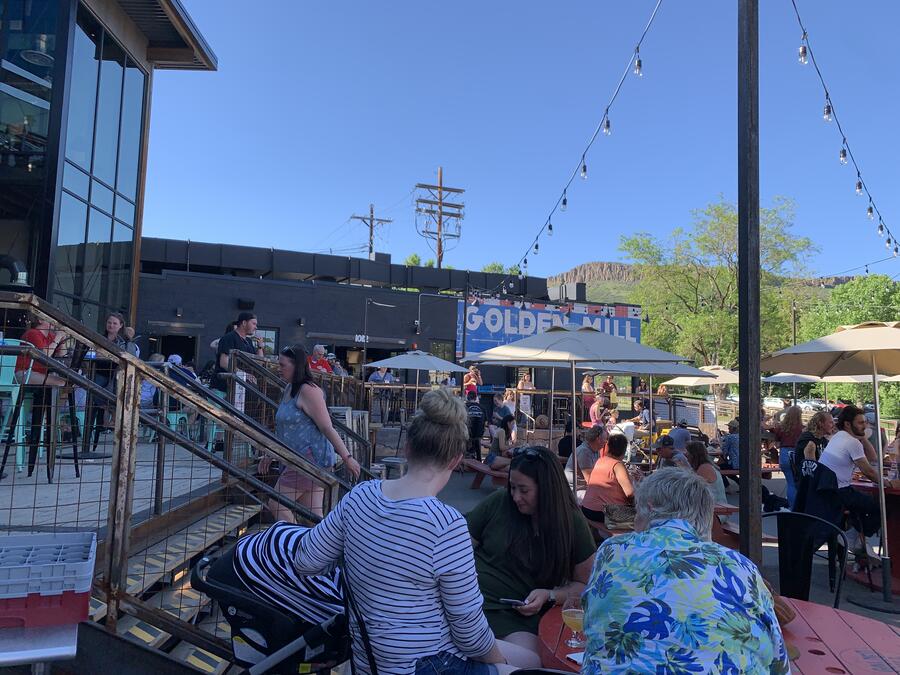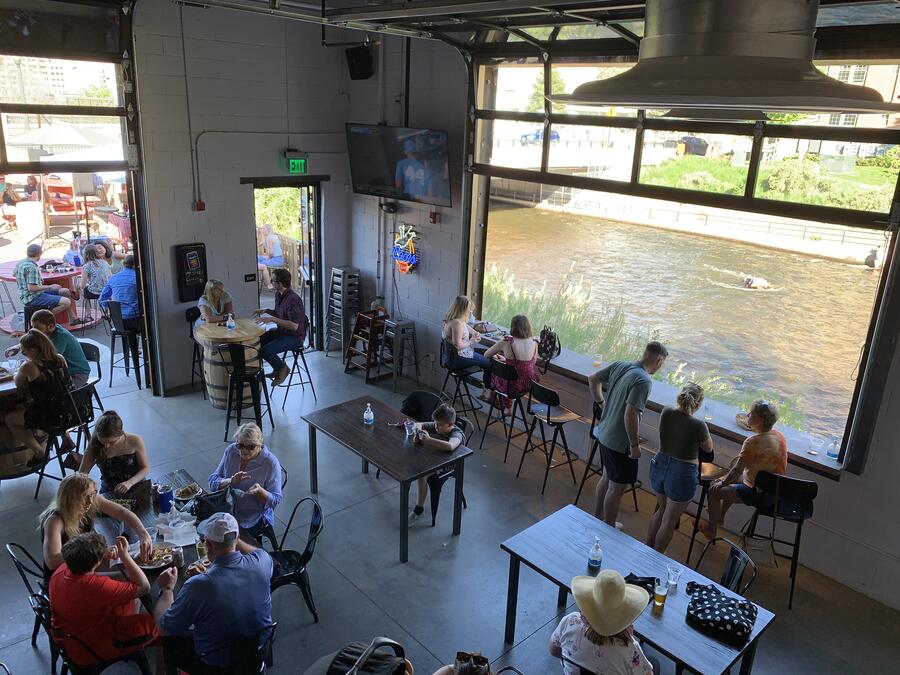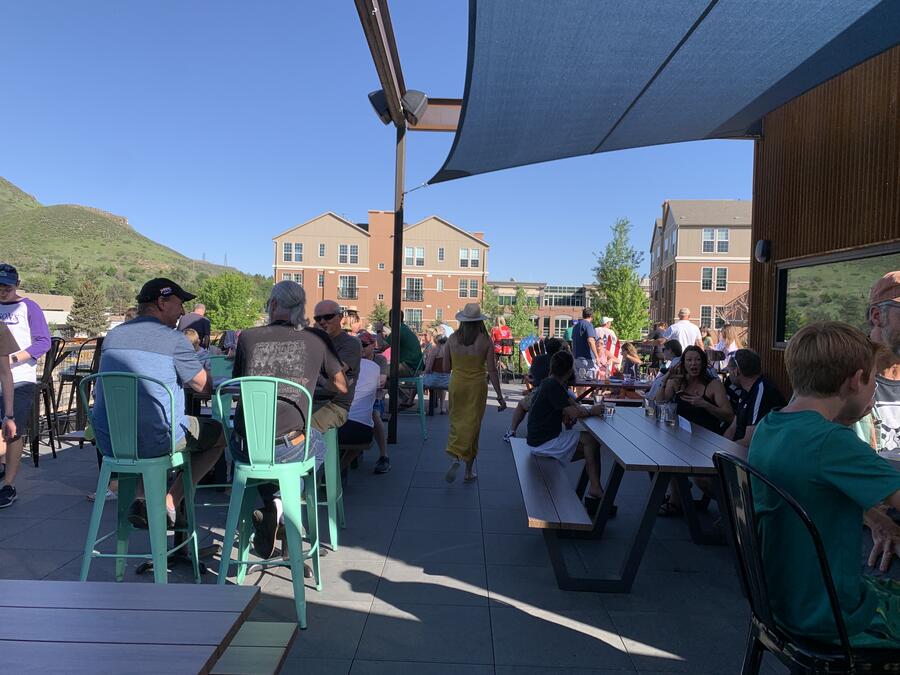 Back to that new business in a minute.
Having a productive grain mill likely contributed the growth of Golden as a town and subsequently the territorial capitol.  It created jobs, revenue, and prosperity, but at the time of Colorado statehood, Denver won out as capitol in 1876.  
The mill continued way into the 1950s to the mid 2010s.  Golden Feed closed in 2018, and whenever I passed it by, I wondered what would take its place…and now I know.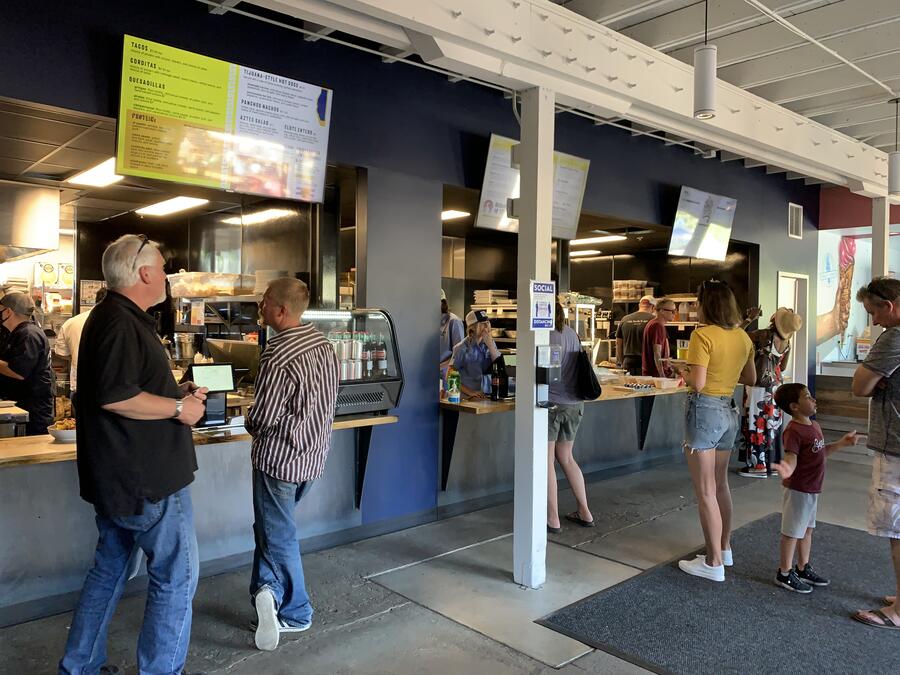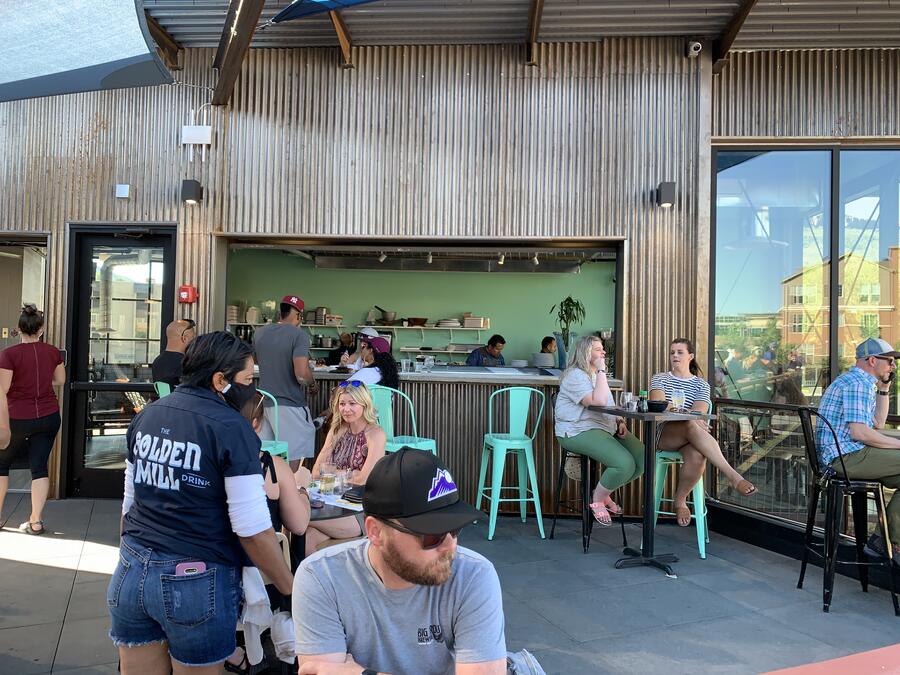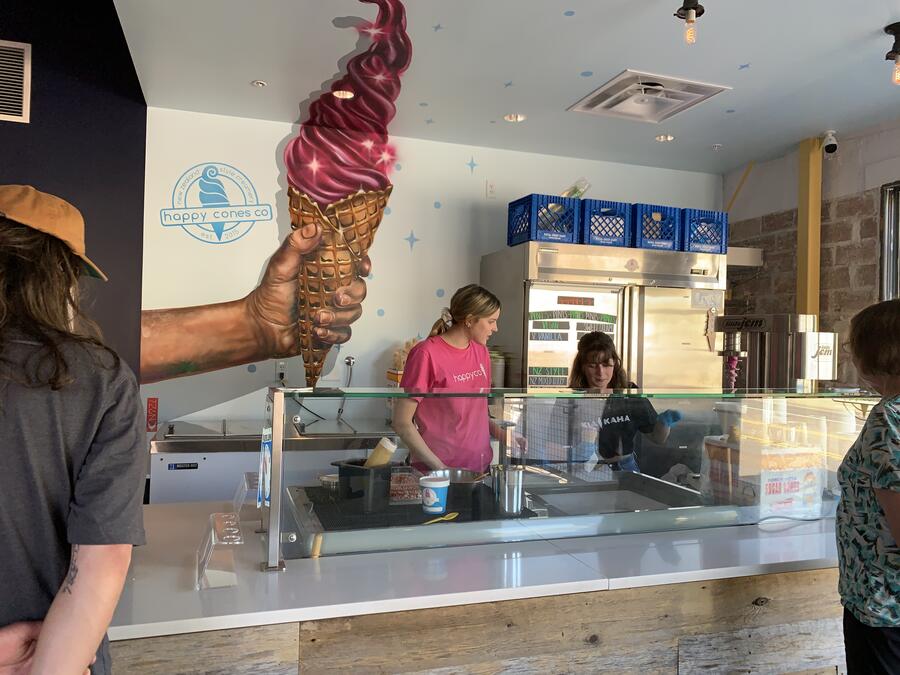 Dining and drinking al fresco
Even though there are five eating establishments on the premises, Golden Mill is more of an outdoor drinking hangout than a food hall.  It has some unique features that make your imbibing easier.  
First, we entered at the main entrance and stop by a kiosk.  The hosts checked our ID's and took a credit card, which got linked to a Golden Mill card.  We then used the card to access a wall of self-serve draft beverages. Most of these taps pour beer, with a good share of IPAs, but there were also ones for wine, margaritas (which was sold out) and other cocktails, ciders and non-alcoholic drinks.  We simply tapped our card on an electronic pad, which allowed us to pour as much as we wished.  A digital readout showed how many ounces ended up in the glass and more important, how much it cost.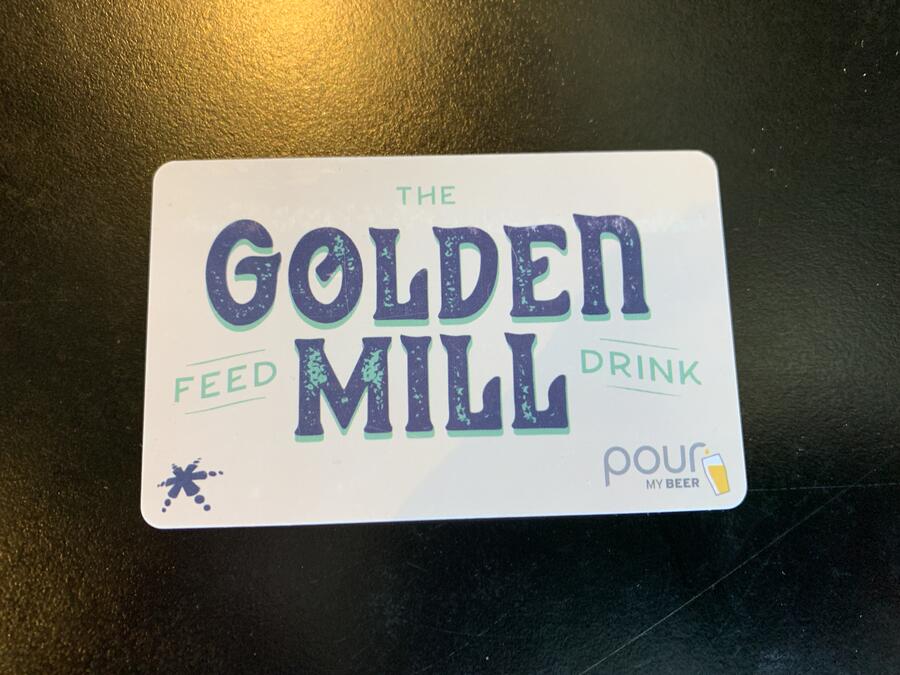 Indulging the inner foodie
As RAS and I often do now when we dine out, we shared a plate of appetizers for our dinner, ordering nachos from Tacos al Chile.  They were above average with the inclusion of slow-cooked chicken tinga in a chipotle-chorizo sauce.  If I felt like eating more on my own, I probably would've ordered my own tacos or gorditas.
The other four food counters – three of which were located downstairs with the taco place and other upstairs – seemed to be equally busy with happy drinking patrons.  By my observation, the most popular was Rolling Smoke BBQ, which is the newest storefront location for a popular, award-winning food truck.  Republik of Chiken served up a mix of Nashville hot, Korean and kara-age fried chicken sandwiches massively sized and appearing difficult to eat.  They also had burgers and salads.  
On the second floor was Sushi Sora, appropriately named because "sora" is sky in Japanese.  In addition to the obvious sushi, poke bowls were available for lunch.  Finally, Happy Cones was probably the only place in metro Denver (most certainly in Golden) offering New Zealand style ice cream, which is essentially a sweet cream flavor mixed with fresh fruit.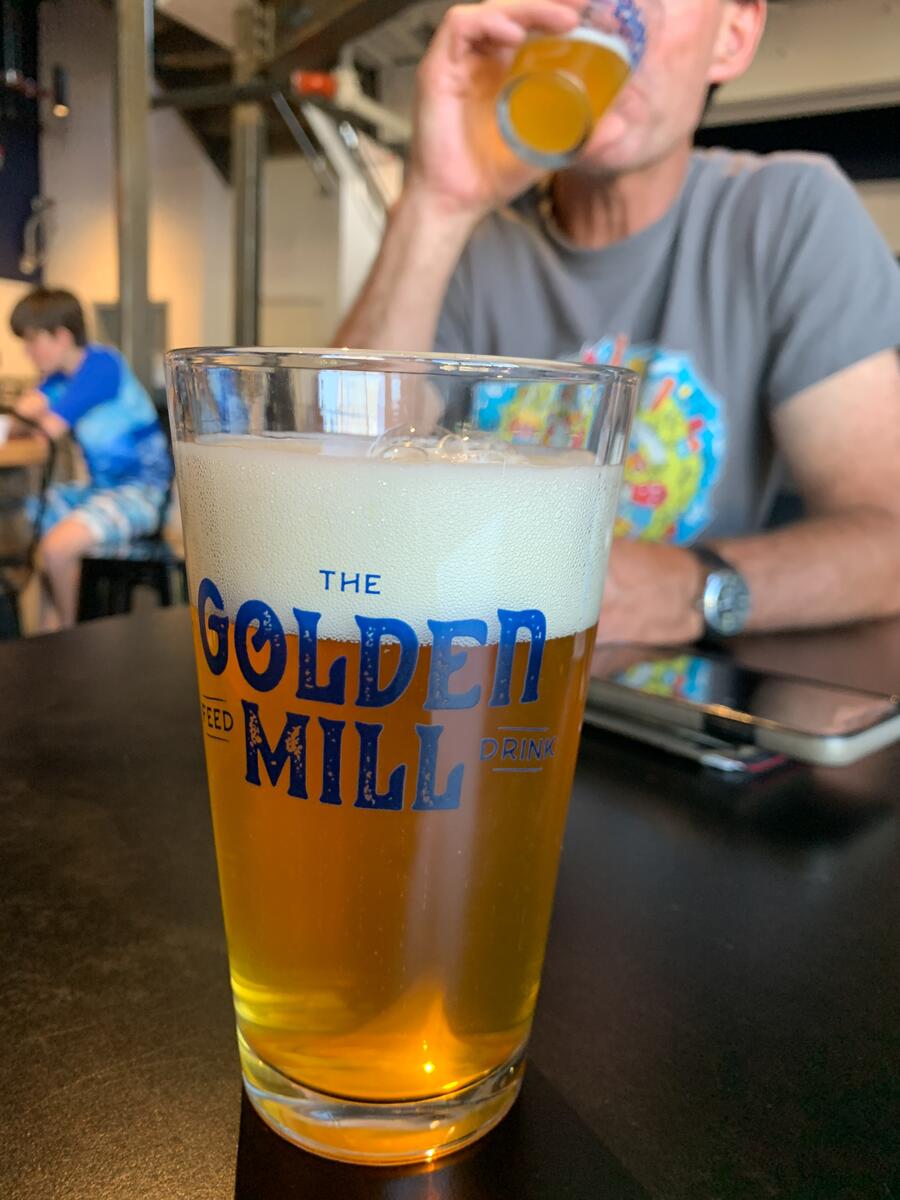 The website for Golden Mill declares it as a "community gathering place since 1864."  I know that we'll be coming here with friends for that simple purpose in the future.  And I'll also try some more those food stands when I can build up my appetite.