The hotel stories continue.  Last week I wrote about Santa Monica's Shore Hotel.  This week, I'm a little closer to home, with Gaylord Rockies in Aurora.
About a month ago, I stayed there for an American Society of Travel Advisors (ASTA) Small Business Networkingconference.  You can't miss it if you are coming or going from Denver International Airport. It dwarfs everything around it in terms of height and scope.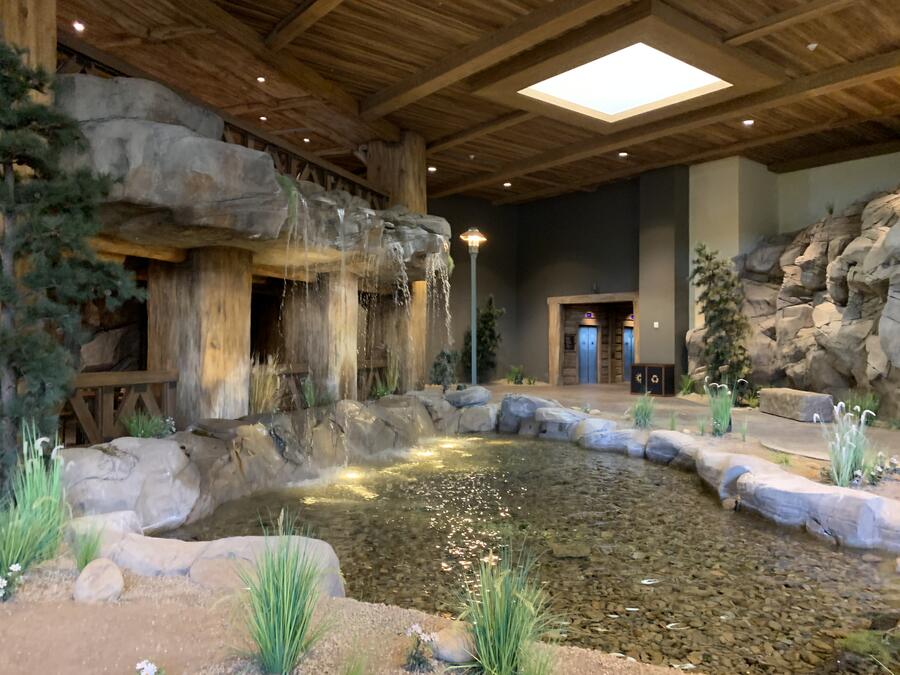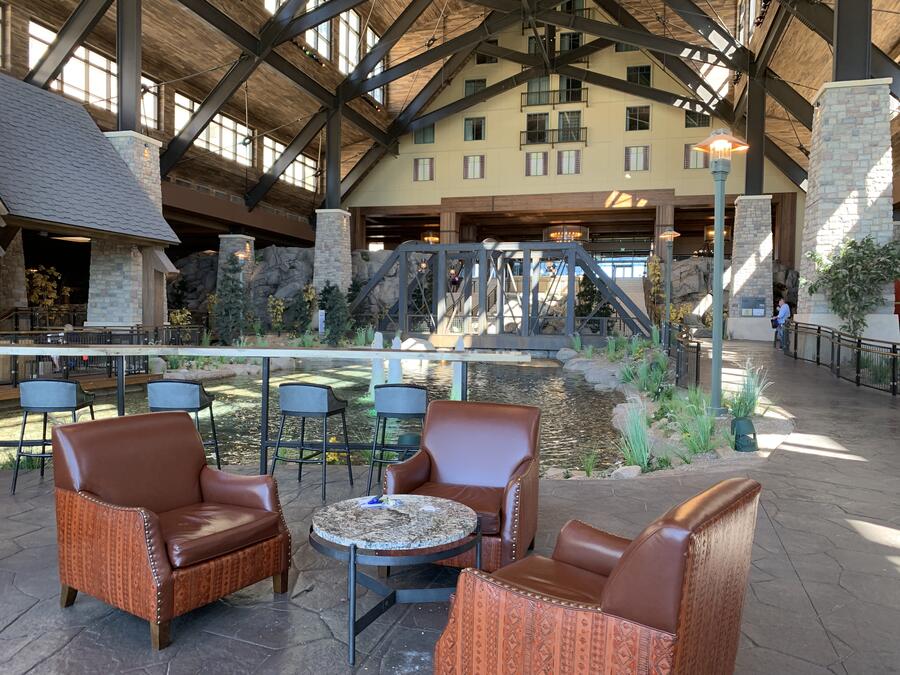 Filling up a space
With such a massive presence and not much around it, I wondered why the city of Aurora built Gaylord Rockies away from everything.  It probably has something to do with zoning, land ownership and other matters I don't pretend to know.  But this is just part of a trend with all of the formerly empty prairie that stood between downtown Denver and the airport.  With every passing year, that space is becoming smaller all the time.
Opening about a year ago, the resort follows other Gaylord properties around the country. Those are in Nashville, Orlando, Fort Worth and Washington, DC, and each have massive indoor settings that display the regional character of its city.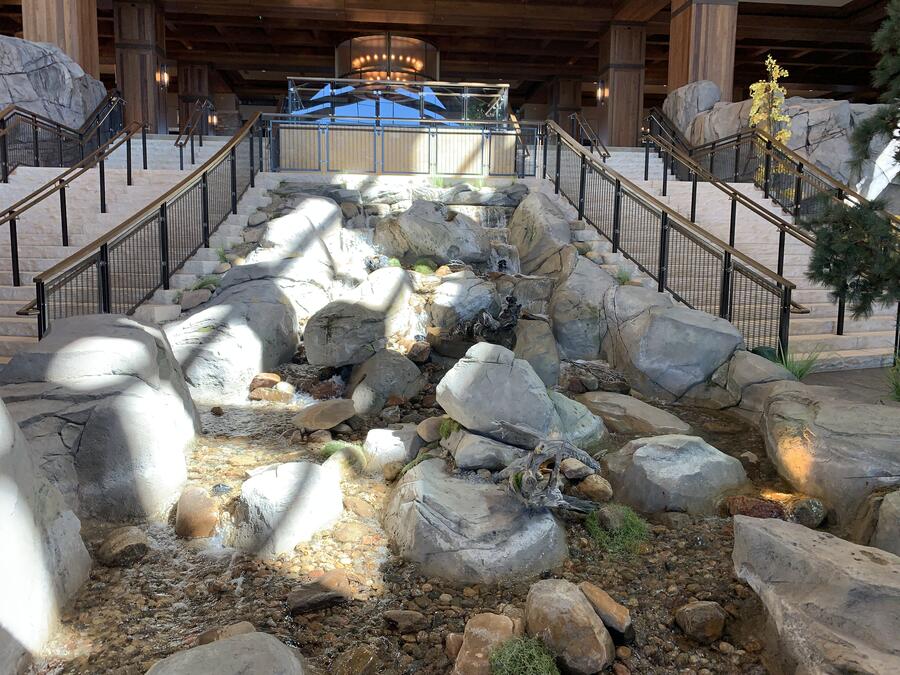 Here at Gaylord Rockies, a mountain lodge motif welcomes you as you enter the lobby.  A wide two-part staircase descends around a mountain waterfall and stream, which leads to a network of several ponds.  Most of the alpine plants are artificial, probably to keep the maintenance costs down. Three restaurants – a steakhouse, Italian bistro and Asian café – are lined up on one side of the area.  The other features an open bar and seating area, as well as the Ski Village. This is where the convention groups can gather for receptions and parties, just as ASTA SBN did.
Gaylord Rockies - just the facts
Gaylord is Marriott's property for conventions. There are at least 1,000 to 3,000 rooms in each hotel, and the Rockies has about 1,500.  I had problems finding my room, even with the hotel reception rep telling me exactly where to go and my good sense of direction.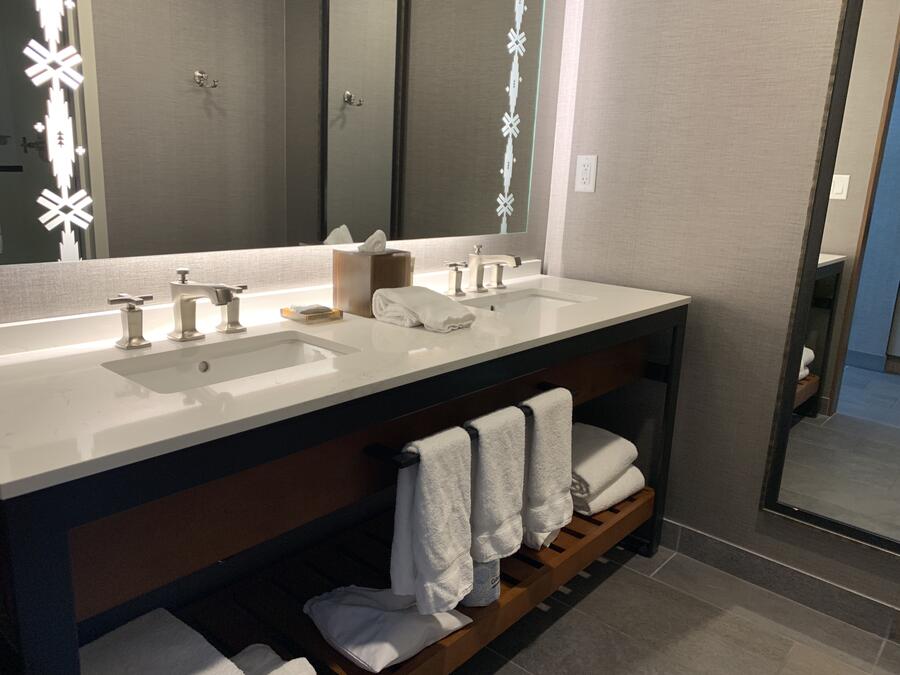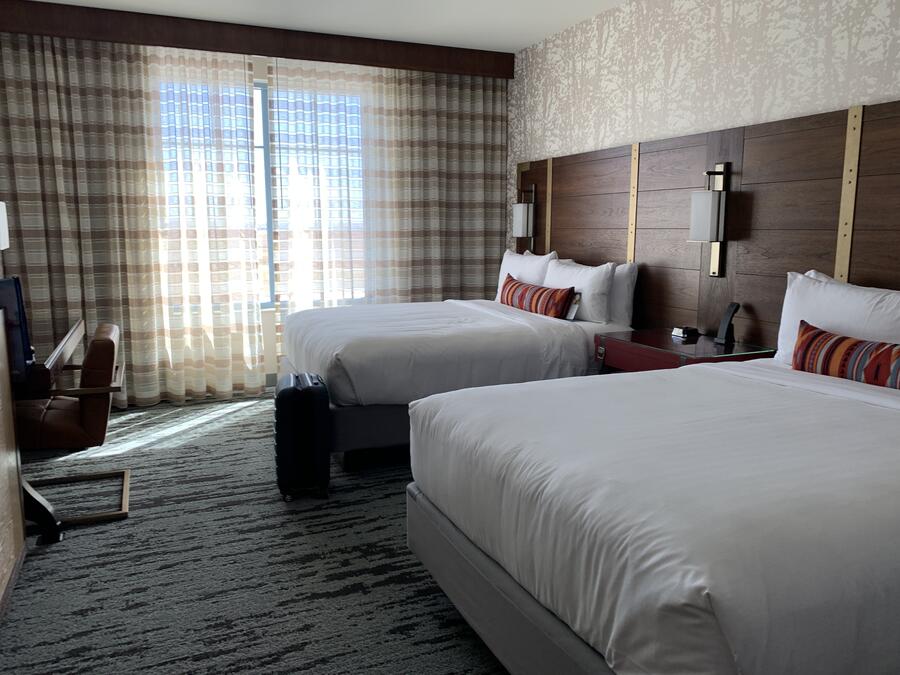 My room had a Southwestern/western décor overlay on a standard double room. I had an adequate view of the indoor pool building and the ever-developing plains surrounding the property.
Even though the Gaylord Rockies services convention crowds, they offer family diversions while mom or dad are at meetings all day. At the Rockies, there was an outdoor lazy river and swimming pool, basketball courts and gym.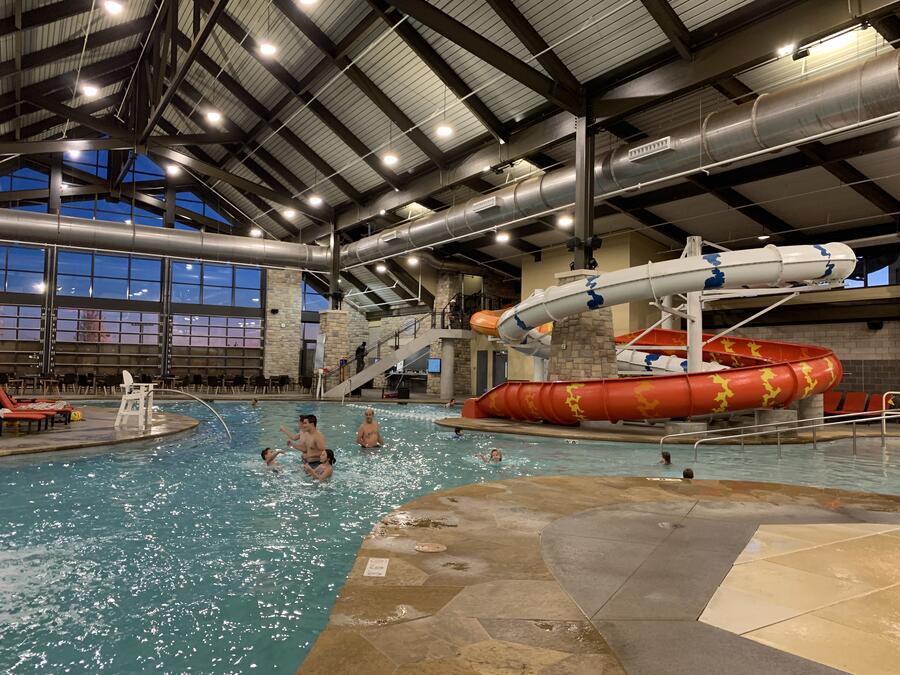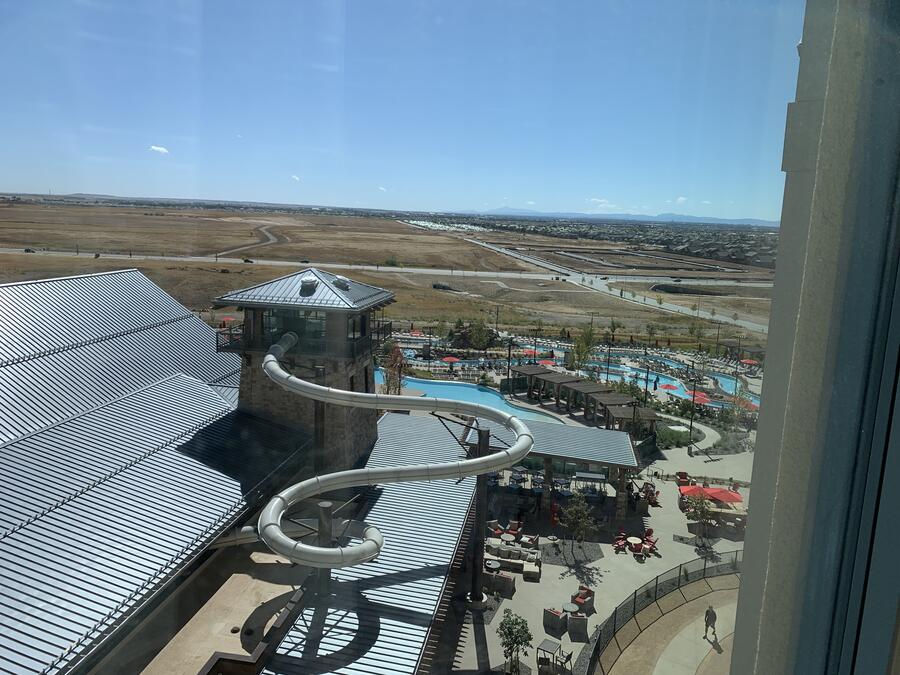 Other resort info
If you really want to see Denver, you can do that without a rental car. Gaylord provides a free shuttle that goes to and from the 61st and Pena station. This light rail line, A, connects the airport to downtown. However, if you truly need a car, you can either self-park for $29 or valet park for $39, per day.
The resort has a breakfast buffet at Vista Montagne, grab-and-go at the Rockies Marketplace and coffee house offerings at The Cocoa Bean. The prices are somewhat expensive, like most hotels, but I don't think you'll probably have a bad meal at Gaylord Rockies.