Food halls have lately become the thing. Maybe it's because people like to experience different kinds of cuisine, and going to one restaurant will likely limit them. For example, you might want to have some tom kha gai soup from a Thai or Asian food counter and a slice of pizza from another one.
According to Touch Bistro, the food hall trend gained popularity because diners, with more sophisticated tastes, wanted "something unique but still fast and affordable" but avoid the usual chain restaurants. Along with this factor, there's also increasing operating costs for restauranteurs, who don't necessarily want to invest in a large retail space for a full-fledged business. Thus, it's the advent of this new version of the food court that once was a mall staple.
I've covered ones here in Golden, and I'll probably go to a couple in Denver before I head out for my main travels again in September. An intriguing entry into the food hall craze is Freedom Street Social. It's unexpectedly located in a brand-new subdivision of Arvada, a Front Range suburb 15 minutes from downtown Denver.
One caveat: Freedom Street takes some effort to visit. You'll have to drive through the depths of suburbia to get there, taking a few wide parkways and main thoroughfares. But it's worth it for the food selection.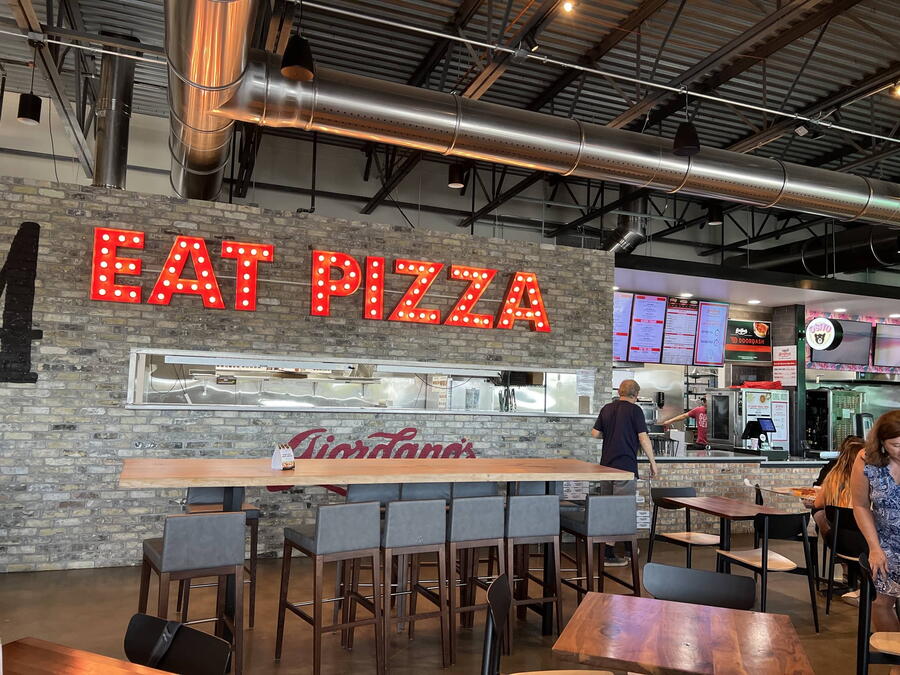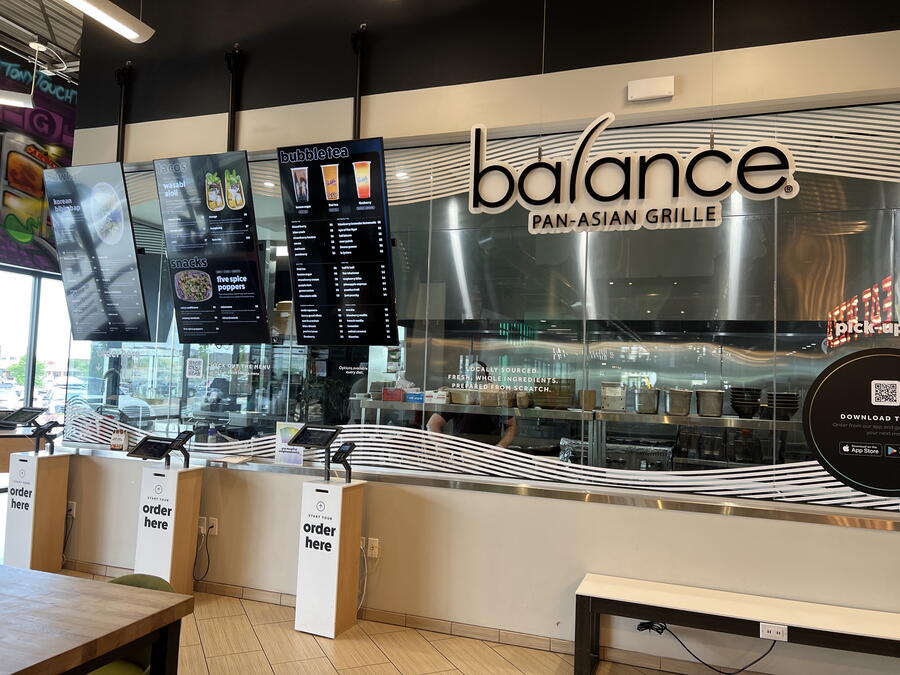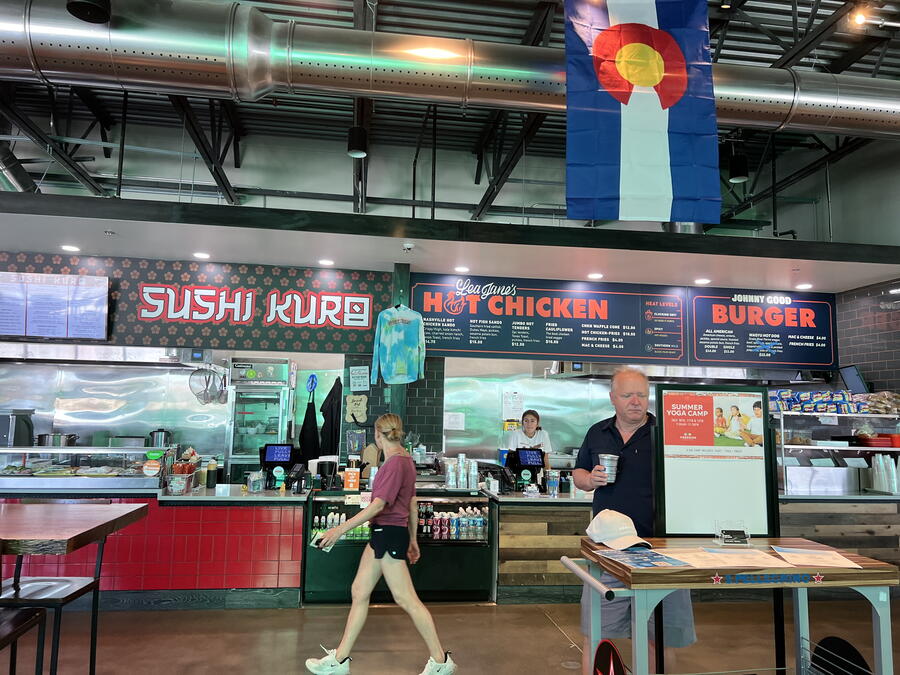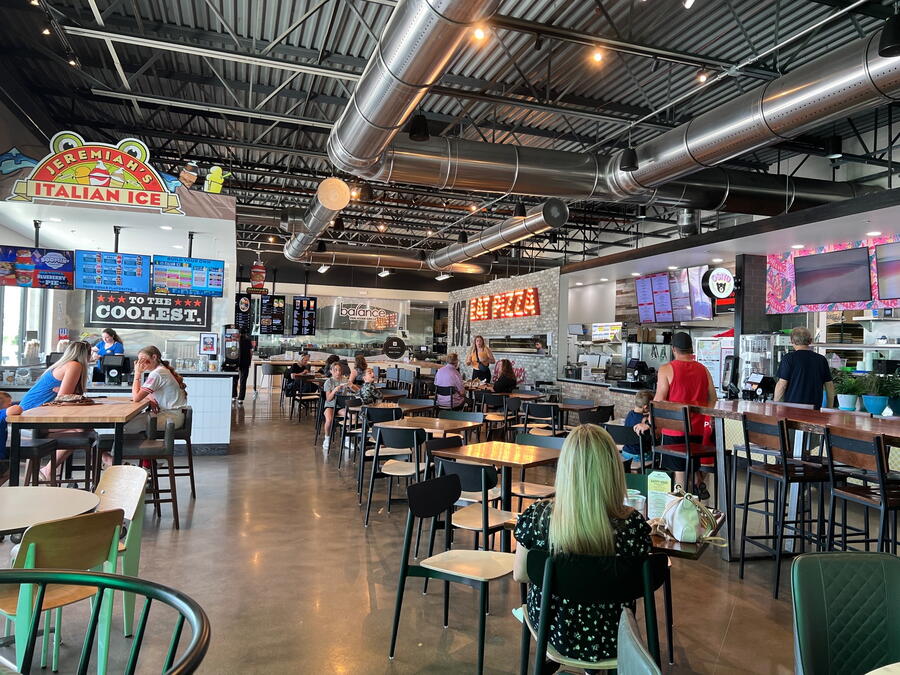 Food stand variety
With nine different eateries, Freedom Street Social has plenty of variety that satisfies any appetite. RAS went with me to visit, but I didn't think I could fairly judge the place without another. At some point, I would love to return here and try the pan-Asian at Balance, the hot chicken at Lea Jane's and tacos at Osito. There is also Giordano's Chicago style pizza, Sushi Kuro, Johnny Good Burger, Jeremiah's Italian Ice and Pressed Coffee and Vinyl.
The intended concept of Freedom Street is an "elevated, rotating pop-up dinner concept," which I interpret as these establishments won't be around forever. It will be interesting to see how long these places stay and which new ones will take their place. In a way, I'm excited to see the different cuisines that will arrive here.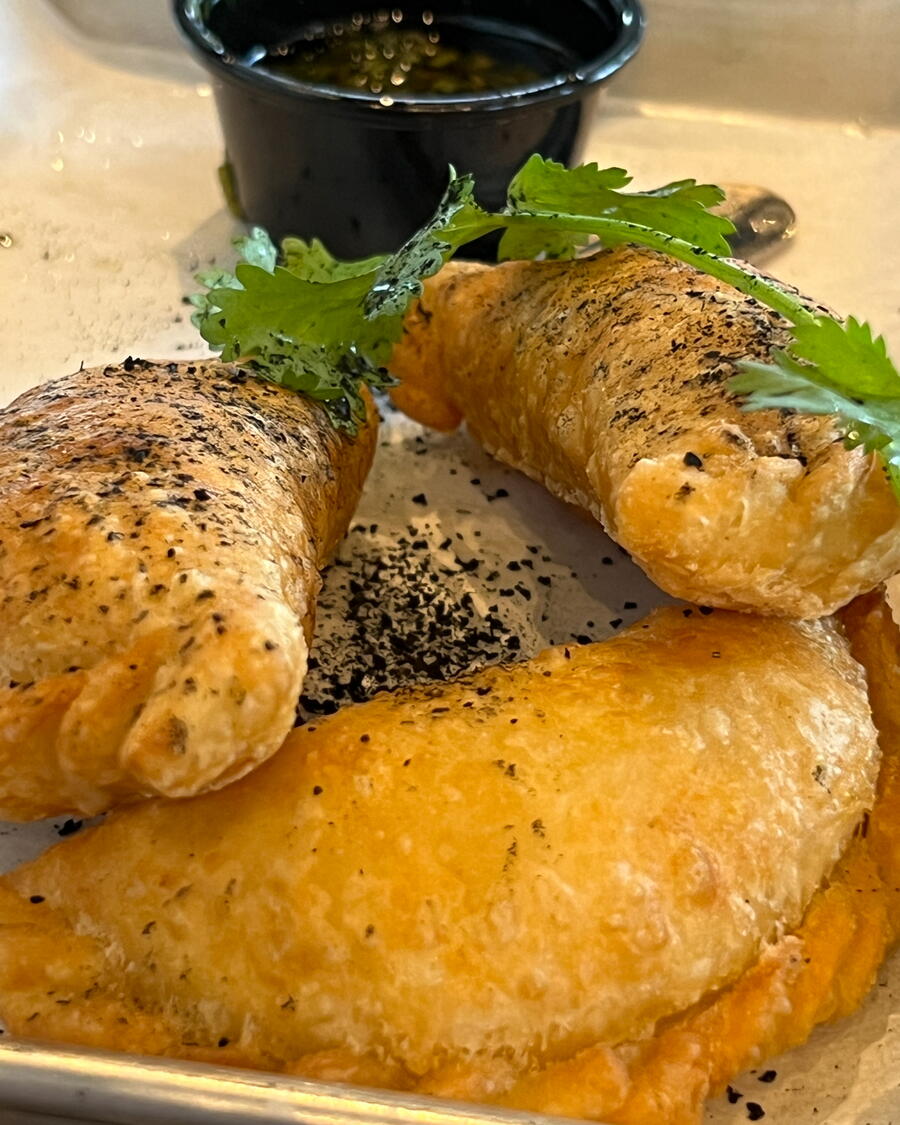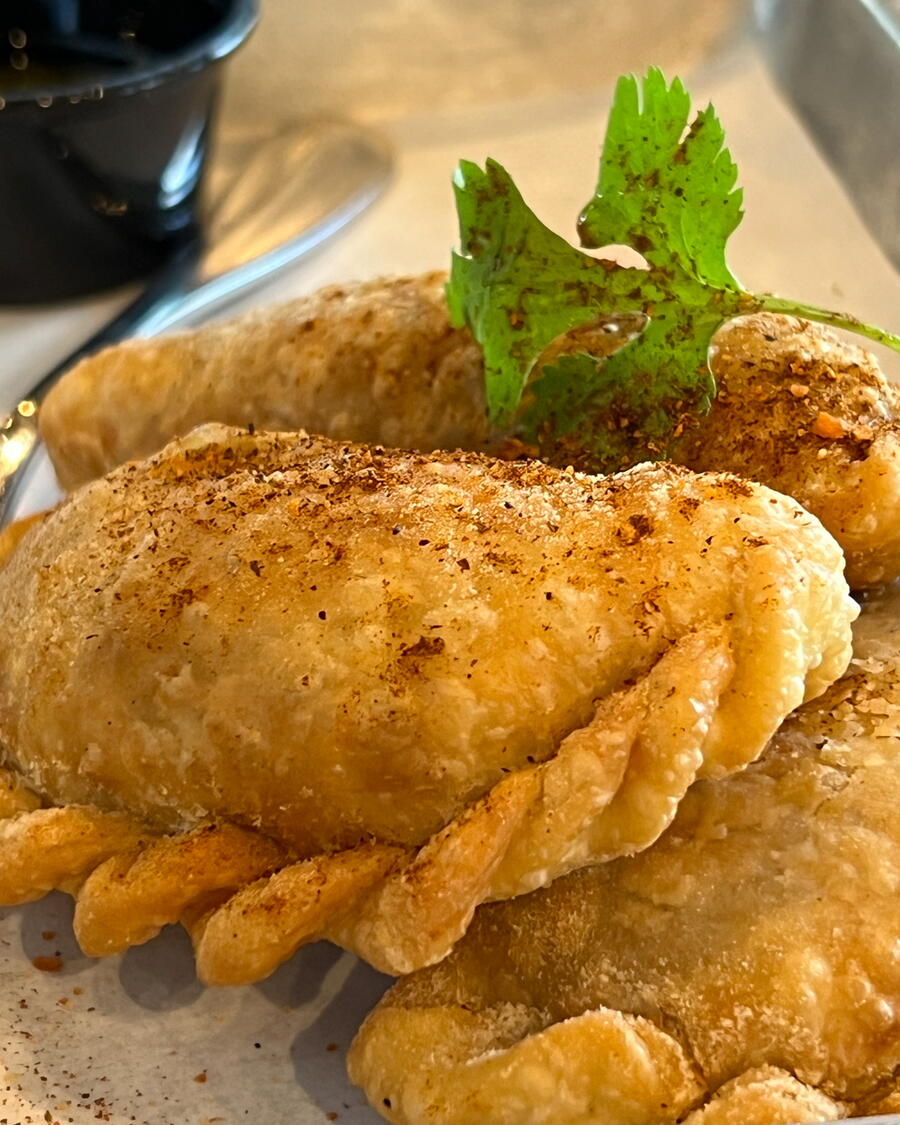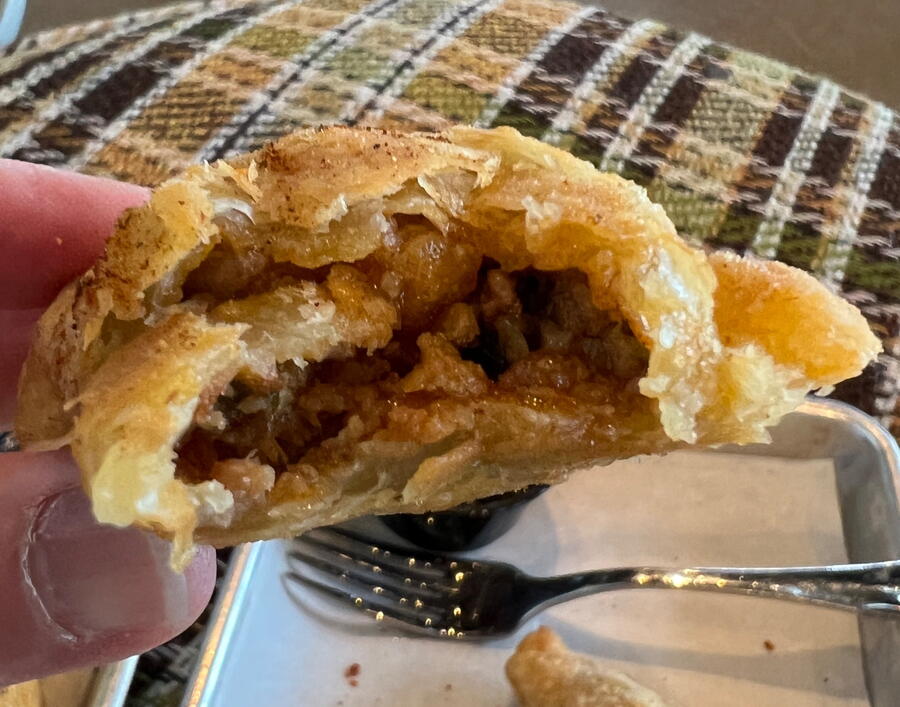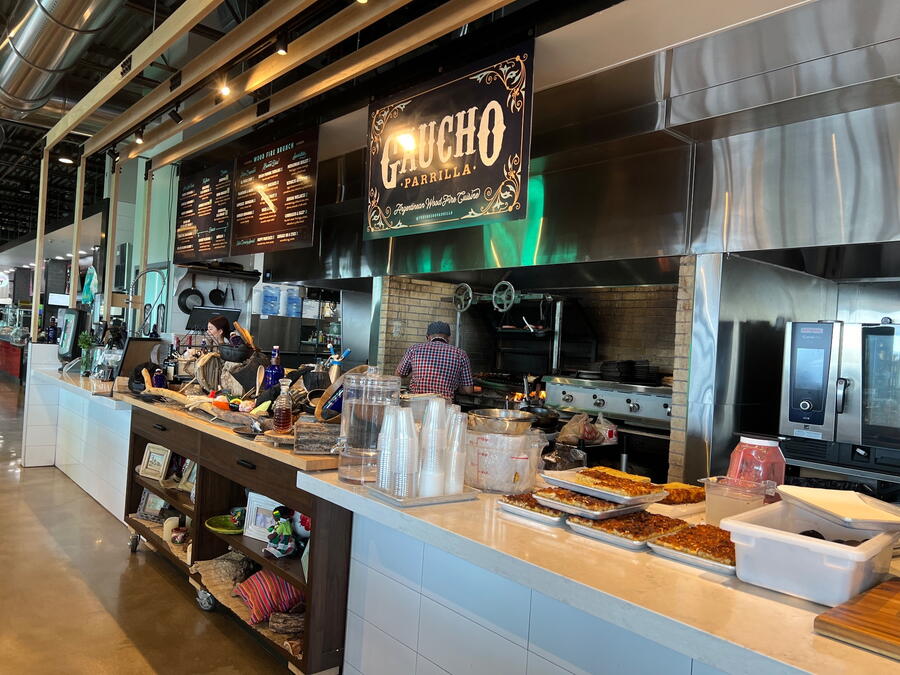 Our initial option was Gaucho Parrilla because we often don't find Argentinian-style food around Denver often. We ordered two of their three empanadas – a cheese and corn and a chorizo, made sweet and piquant with a mix of dried apricots, raisins, almonds and chipotle. Both were wrapped in flaky, buttery crust. Because we visited on a Sunday, only brunch items and the empanadas were available. Luckily that went well with the pints of Breckenridge Avalanche Ale and Coors Banquet we also ordered.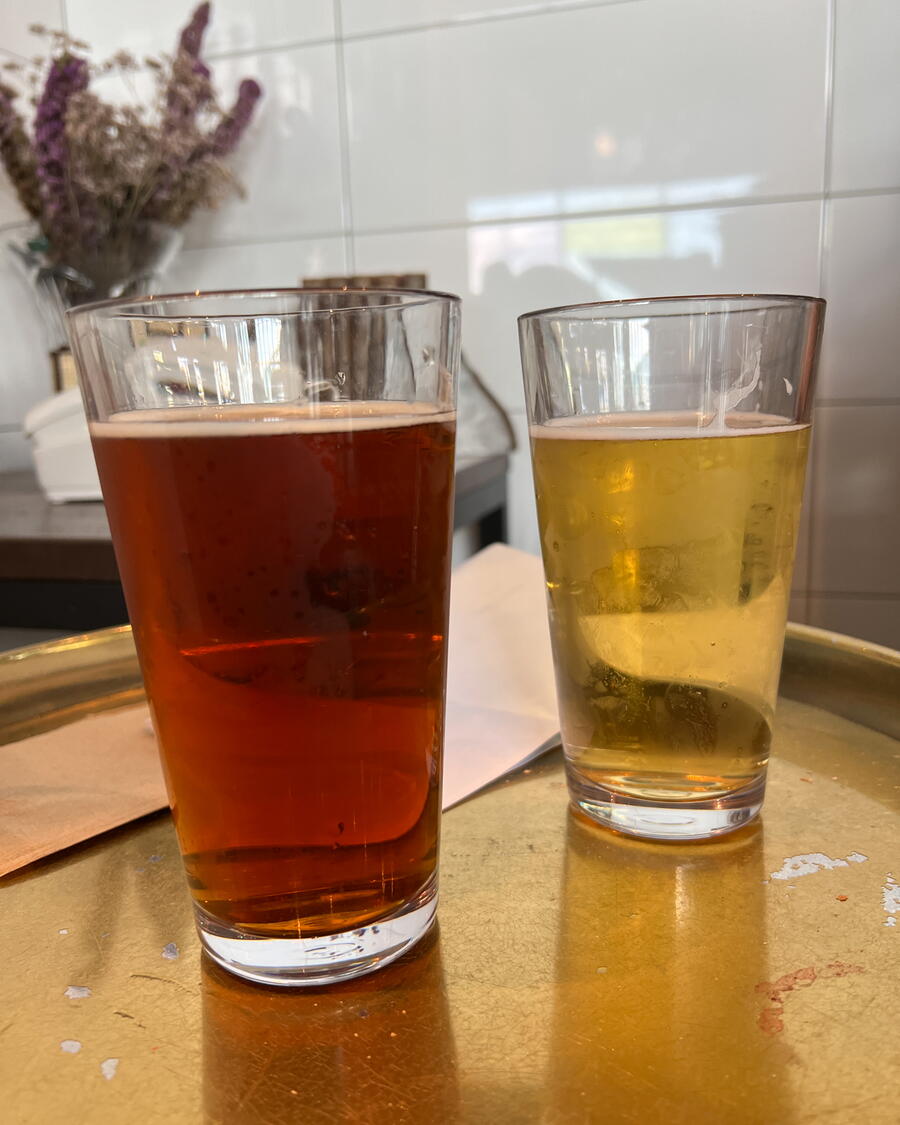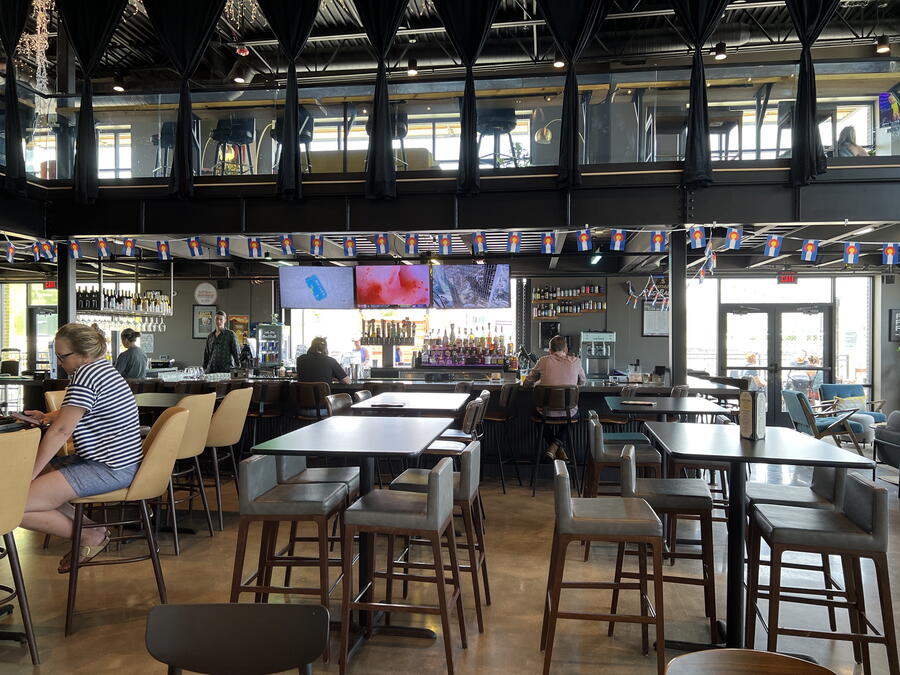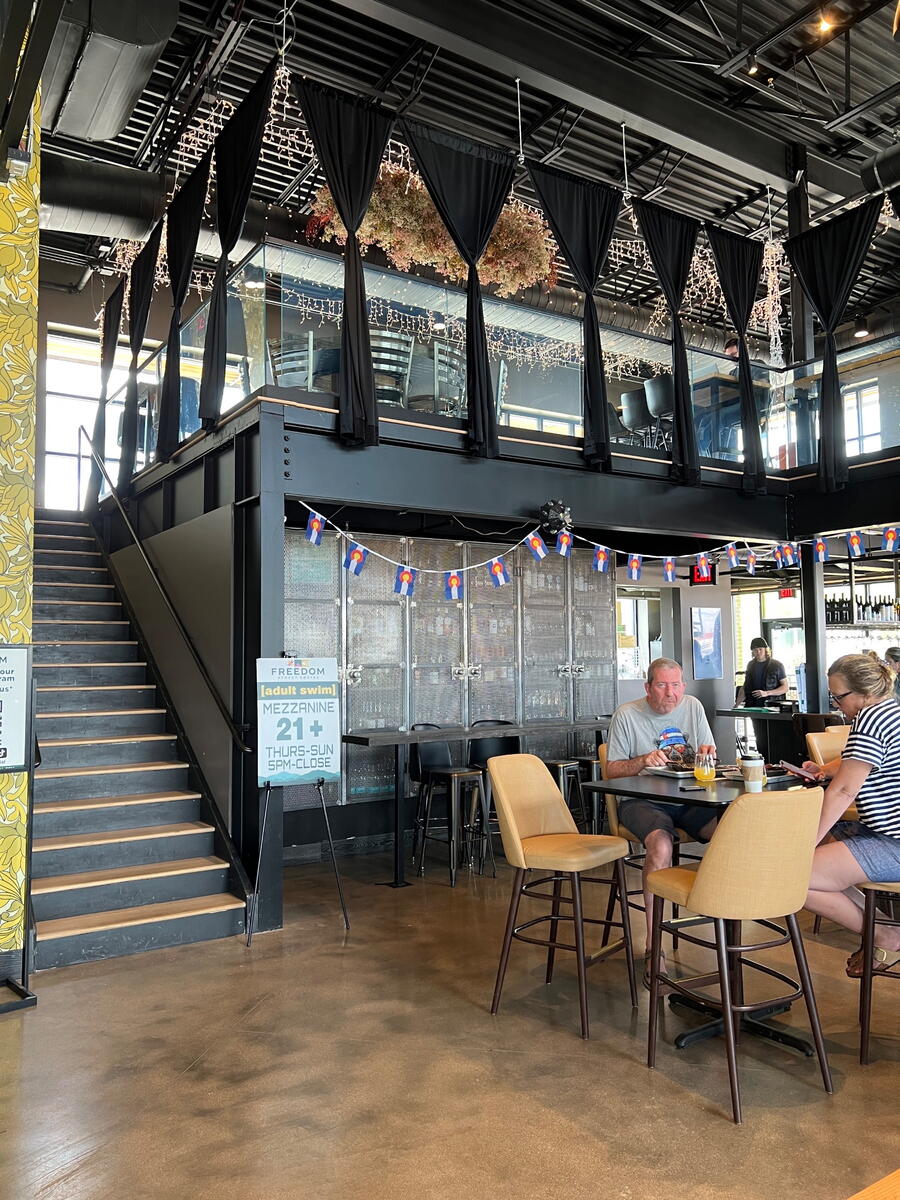 Lounging to drink
The main bar has indoor and patio seating at the northern end of the food hall. Like other food halls, a changing menu of artisan cocktails is available. But since RAS and I go out for a weekly pint of craft brews, we stuck to that with our beers.  Again, I'd love to try one of their mixed drinks on my next visit.
What makes Freedom Street unique is its second-floor lounge, which is mostly open to all.  But between Thursdays and Sundays from 5 PM to closing time, it's only available to adults 21 and older. Amusingly it's called Adult Swim – why, I have no clue.
You can get two beverages at Gaucho Parilla – Mountain Blood, with sotol, hibiscus-ginger infusion, pickled apricot and smoked salt; and Gaucho Ranch Water with tequila blanco, lime juice, topo chico, ash tajin and charred lemon. Other stands will eventually offer cocktails.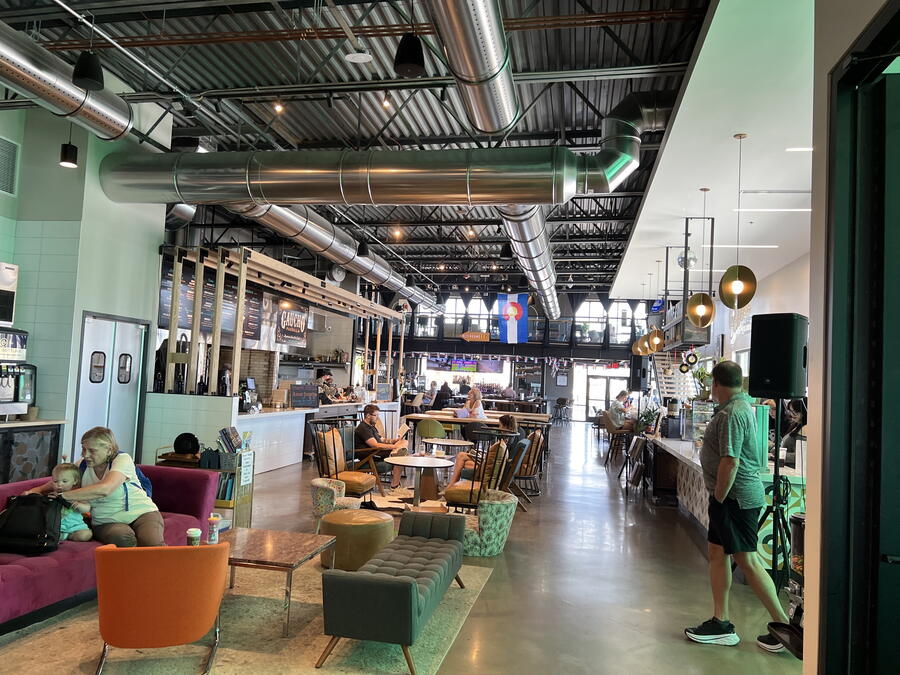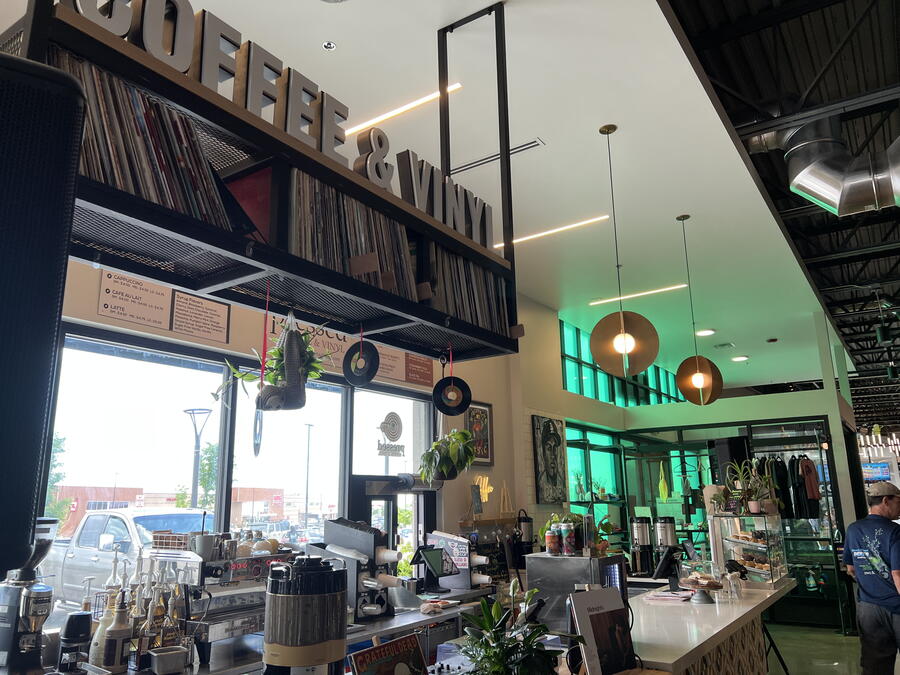 A place to gather
Food halls will often have a slate of events that draw people in for reasons besides the food. Freedom Street has plenty of live music performances and a reasonable share of kid-friendly activities that can bring the entire family out for a meal and fun.
I looked at their current calendar for July 2023, and something happens daily.  In addition to music for the grownups on their patio, other activities include a Sip n Series, where you can enjoy a drink and learn something new, like painting and trivia contests.  Kids can participate in yoga classes and story times.
While located deep in suburbia, Freedom Street Social is a worthwhile trip from Denver or Boulder, especially for its food.