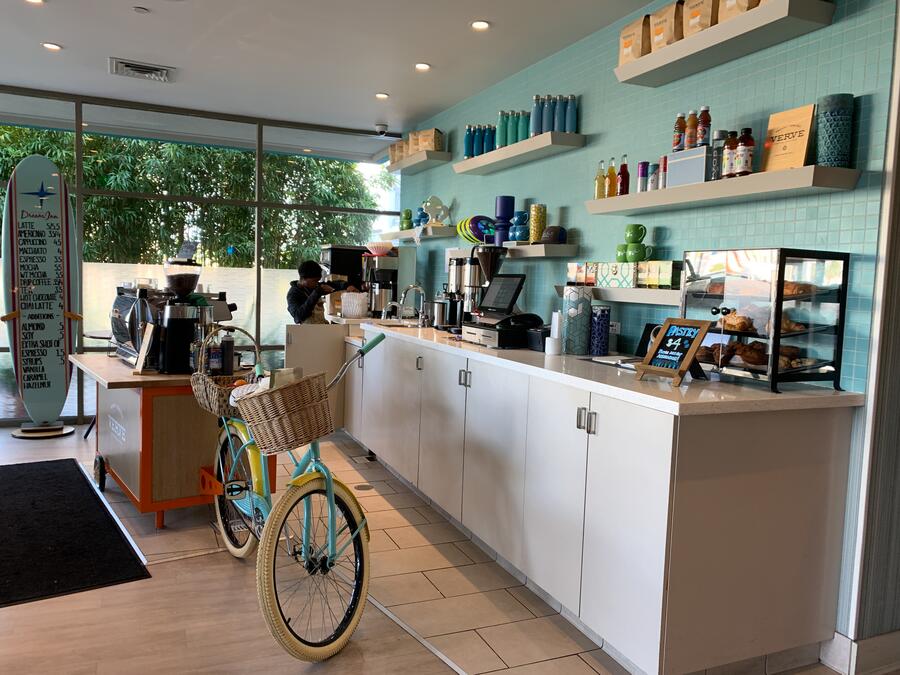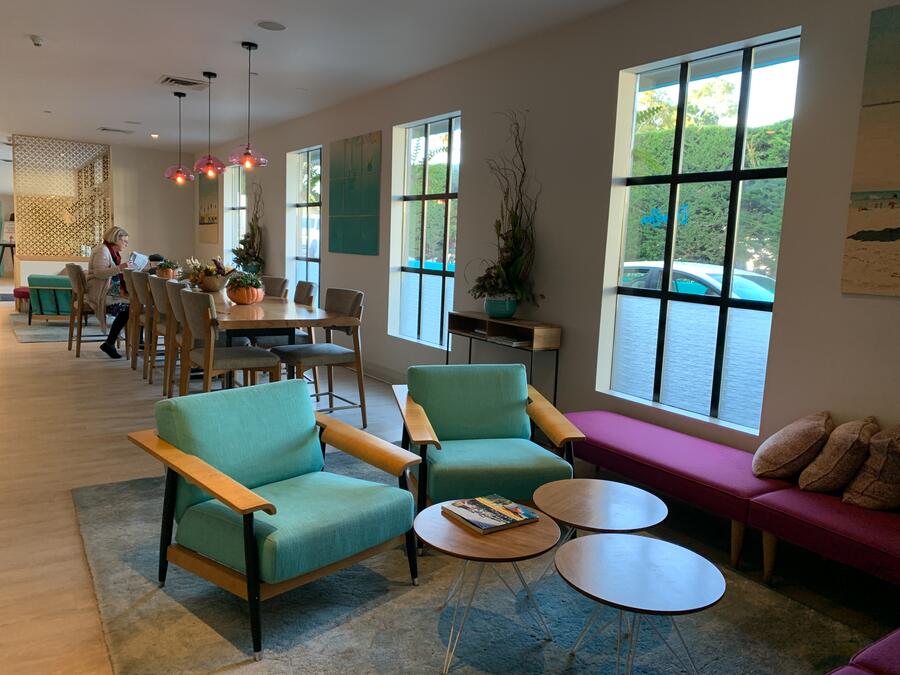 When I was growing up in Watsonville, I hardly ever turned down the opportunity to go to Santa Cruz, 15 minutes up Highway 1.  How could I not?  There was the beach, more movie theaters, cooler stores, a McDonald's and the Beach Boardwalk.
In other words, it was a kid's idea of heaven...and it had all the things my hometown lacked.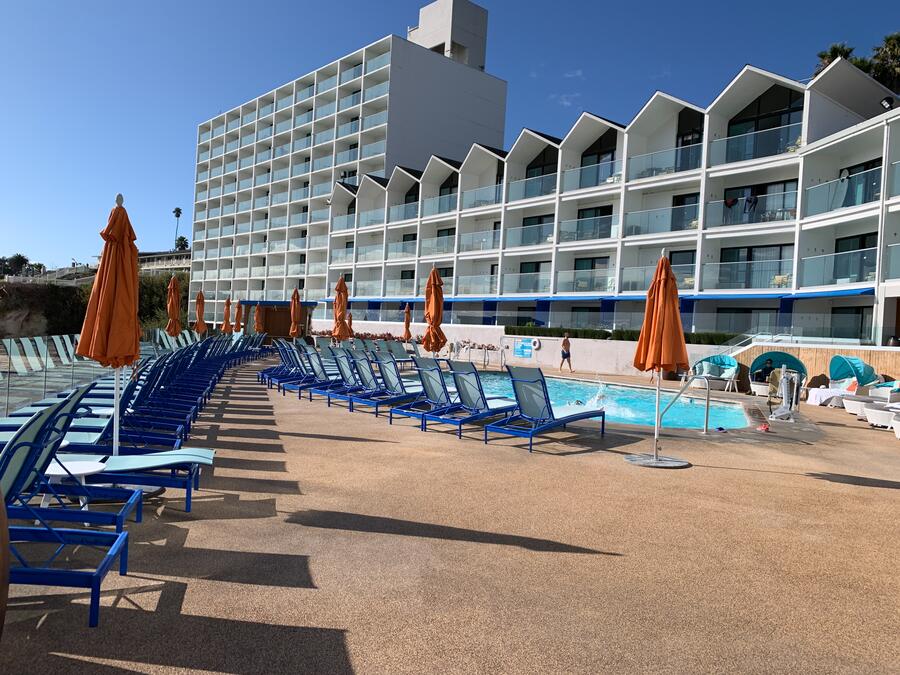 Dream Inn: beachfront luxury
One place that always intrigued me was the Dream Inn, which was Santa Cruz's only hotel on the beach.  Living just down the road, my family and I never would have need to stay there.  At that time, it was just a three-story structure with oceanfront rooms situated above Cowell Beach, one of the world's premier surfing spots.
Every so often, I imagined what it would be like to stay at the Dream Inn.  In my mind, I heard the ocean waves beating on the sandy shore, smelled the bracing salt air, and saw the surfers, the wharf and the Boardwalk stretched out before me.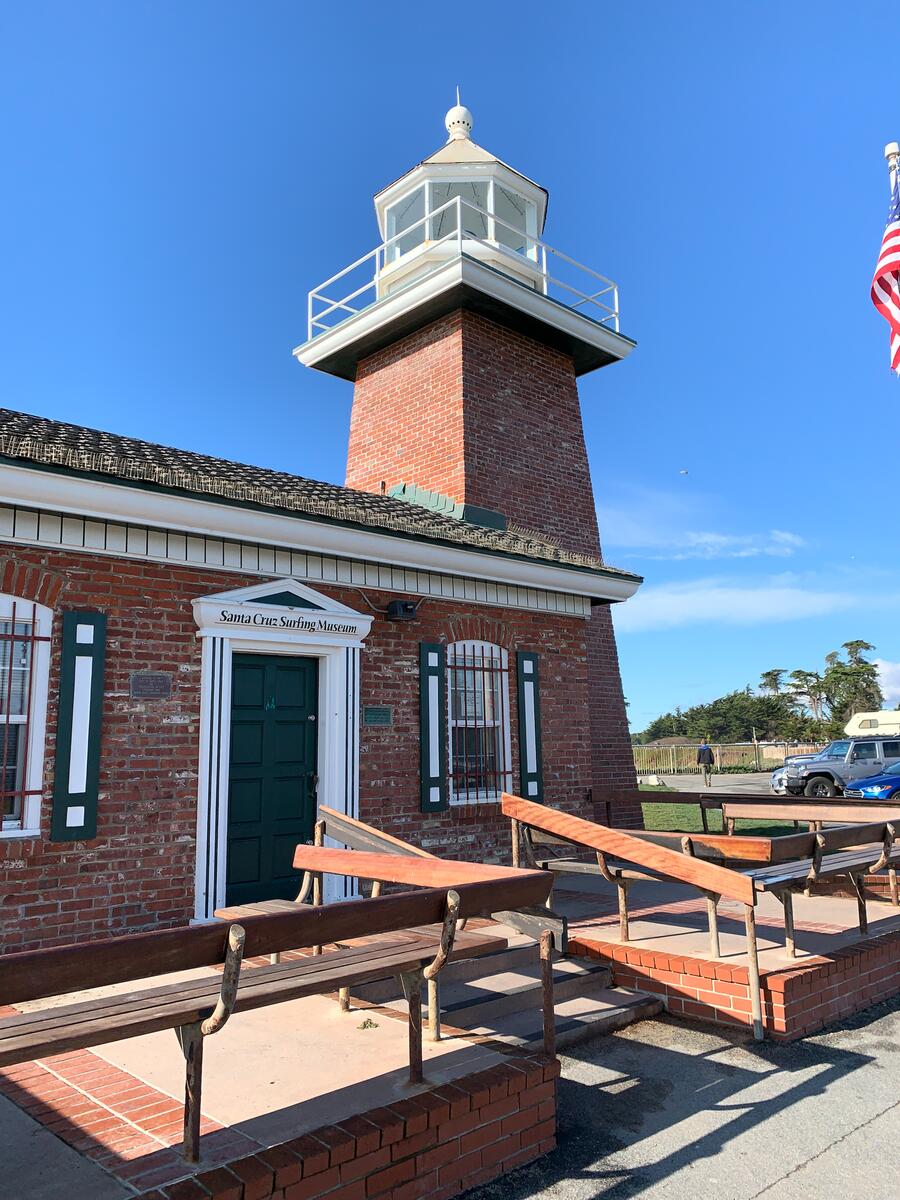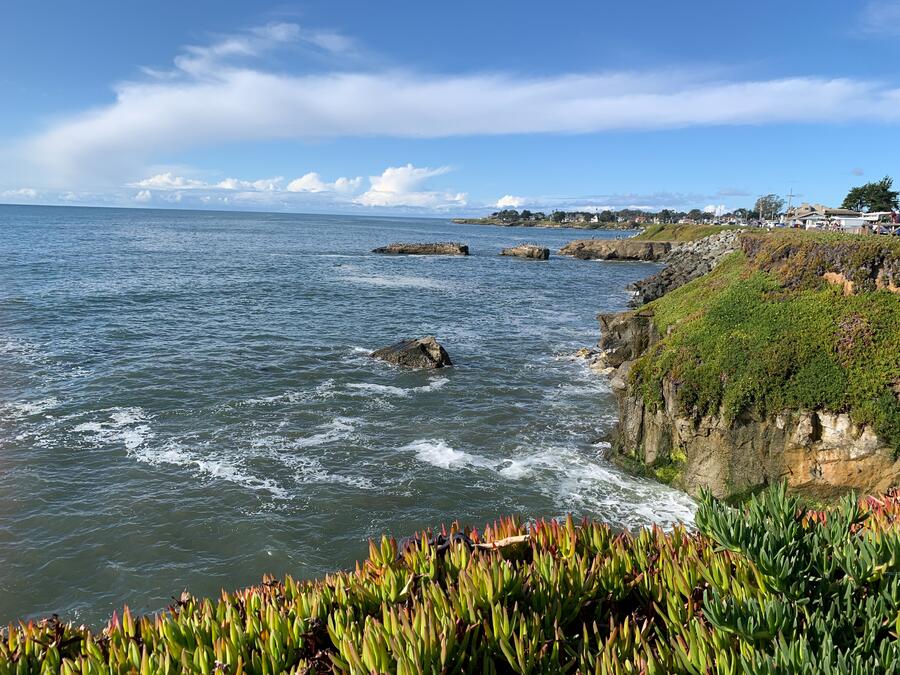 Well, it's taken nearly 40 years, but I finally fulfilled one of my lifelong dreams to stay here.  I guess it's all the more appropriate since I live in a landlocked state and often yearn to be near the ocean.  The girls and I came here for Thanksgiving break a few weeks ago.  Since there wasn't enough room to stay at my sister's house for two of those days, we booked a room here.
The three areas of the Dream Inn consist of the original two-story building with outside entries, a three-story middle structure with inside entries, and the newest ten-story tower.  The girls and I stayed in the second building.  I was slightly disappointed because it would've been cooler to have a higher-up view, but this room turned out to be just fine.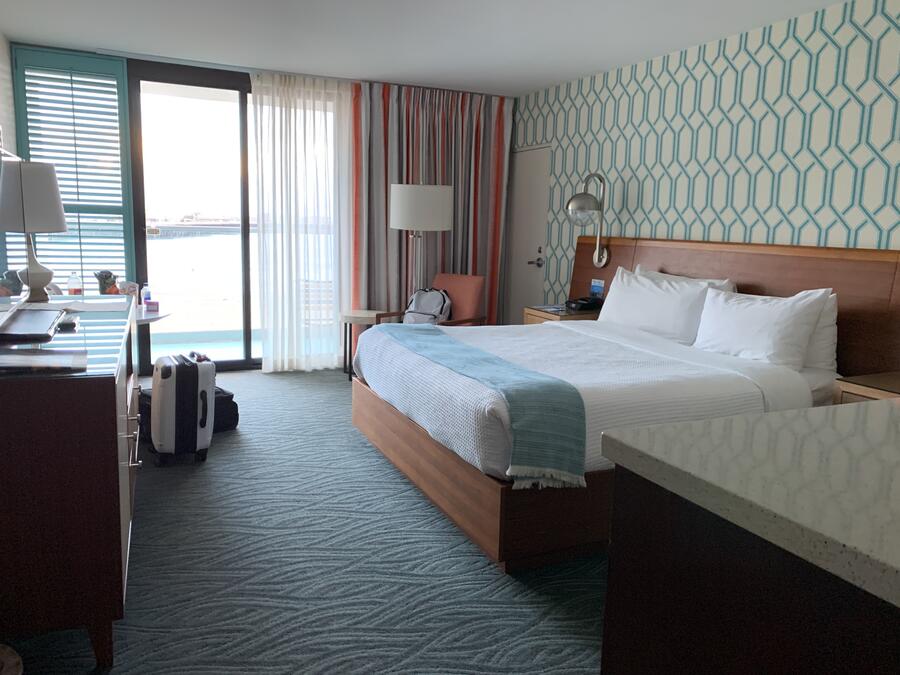 Our stay here
Every room at the Dream Inn is oceanfront and ocean-view.  The only premium is for a room in the towers with a cathedral ceiling or for a suite.  Our room had one king bed, which necessitated getting a rollaway so the one of the girls could sleep on it.
As you might expect, the decor sports an unmistakable beach theme, with bright shades of blue and orange.  The Dream Inn was similar to the Shore Hotel in Santa Monica, where I stayed back in July.  But with the sand and ocean literally under our feet, it definitely felt more like a seaside holiday here.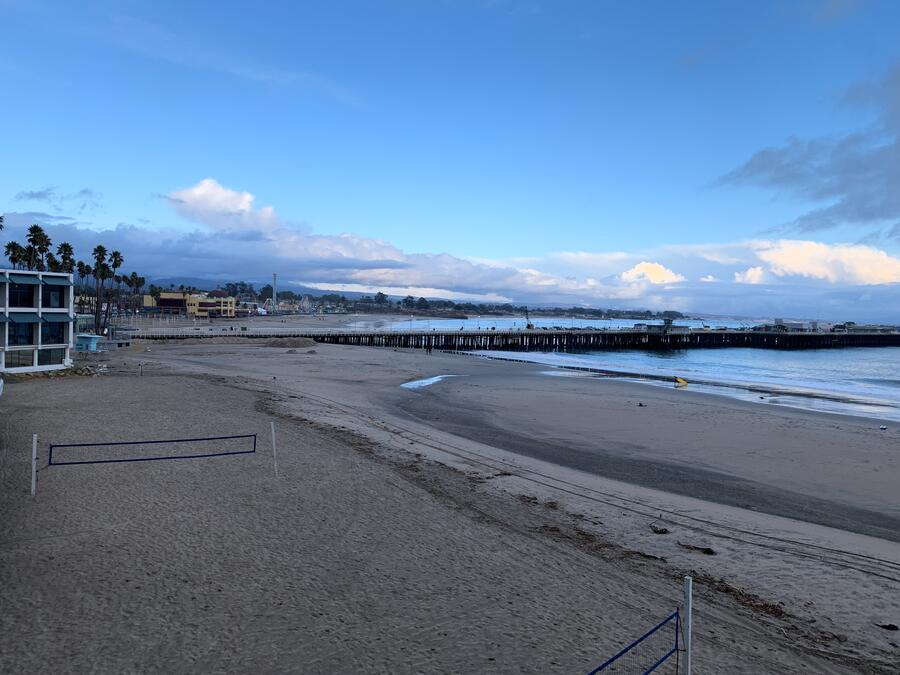 The rooms all include free wi-fi, bathrobes and Keurig coffeemakers.  One very different amenity was a book, which you can take home.  We didn't, but if it had interested me enough, I would have.
Just before we headed to San Francisco airport, we had a breakfast with my family in Jack O'Neill's.  He was a surfing legend and entrepreneur who started O'Neill Surf Shop.  It's now a household name for wetsuits and other surfing gear.  The namesake restaurant serves meals all day and has a front of the house bar.  The entire establishment has spectacular views, just like every room at the hotel.