Today, I'll focus on the Diplomat Beach Resort in Hollywood, Florida.  It's just 10 miles south of Fort Lauderdale and 20 north from Miami and is also a great place for organizations to hold meetings and conferences.
Located on a relaxing South Florida beachfront, the Diplomat offers warm, clear subtropical water to swim in even in December.  There are also two large heated pools, stacked over each other on two levels, countless lounge chairs, a split level fitness center, spa, indoor/outdoor bar and several options for eateries. It's a lot like the Gaylord Rockies resort and probably other convention hotels.  But it's probably one of the nicer ones I've stayed at.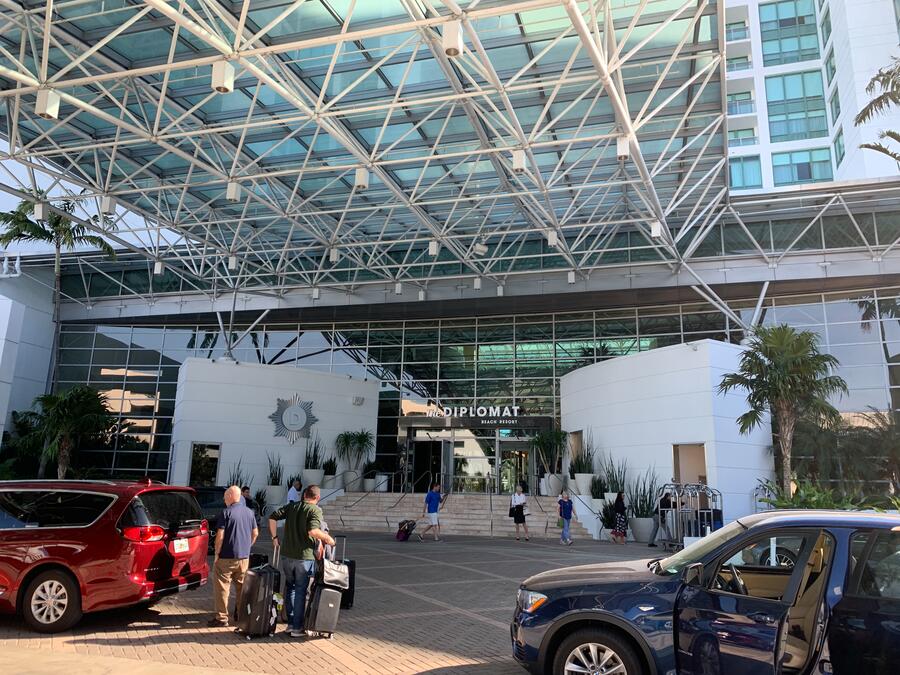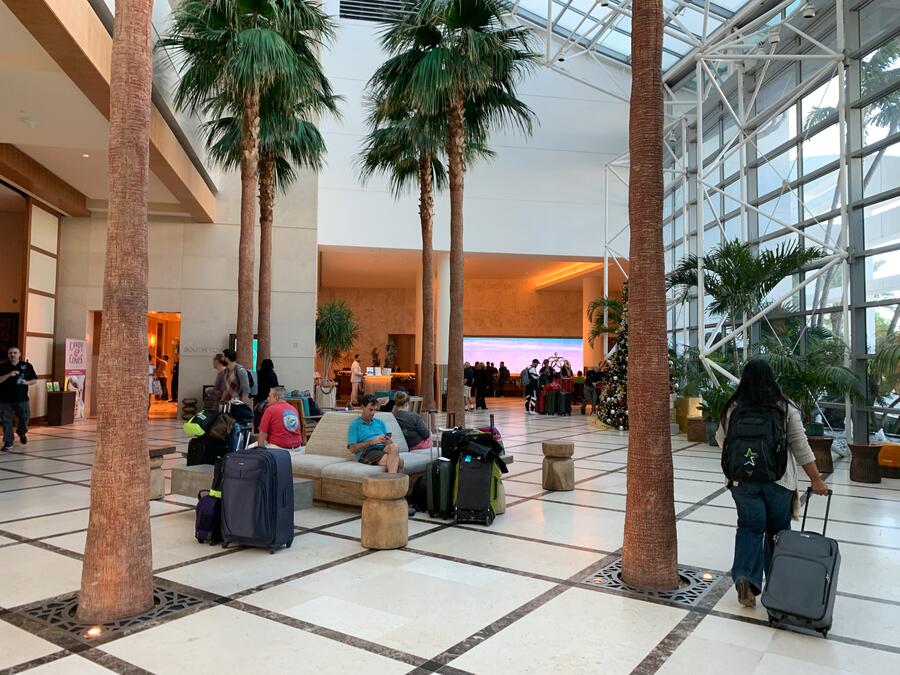 I've been here before
I was here last week for Cruise Planners' annual convention.  That lasted two days before half of us headed out on a three-day cruise on Princess Cruise's newest ship, Sky Princess.
About five years ago, I attended a party for the Travel Bloggers Exchange (TBEX) convention and was already impressed with the grounds.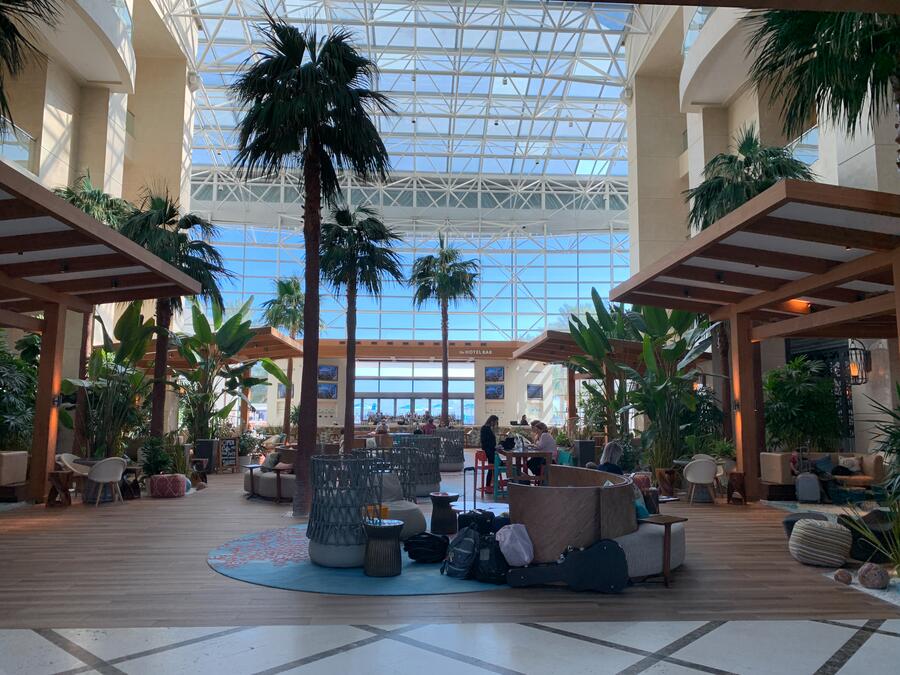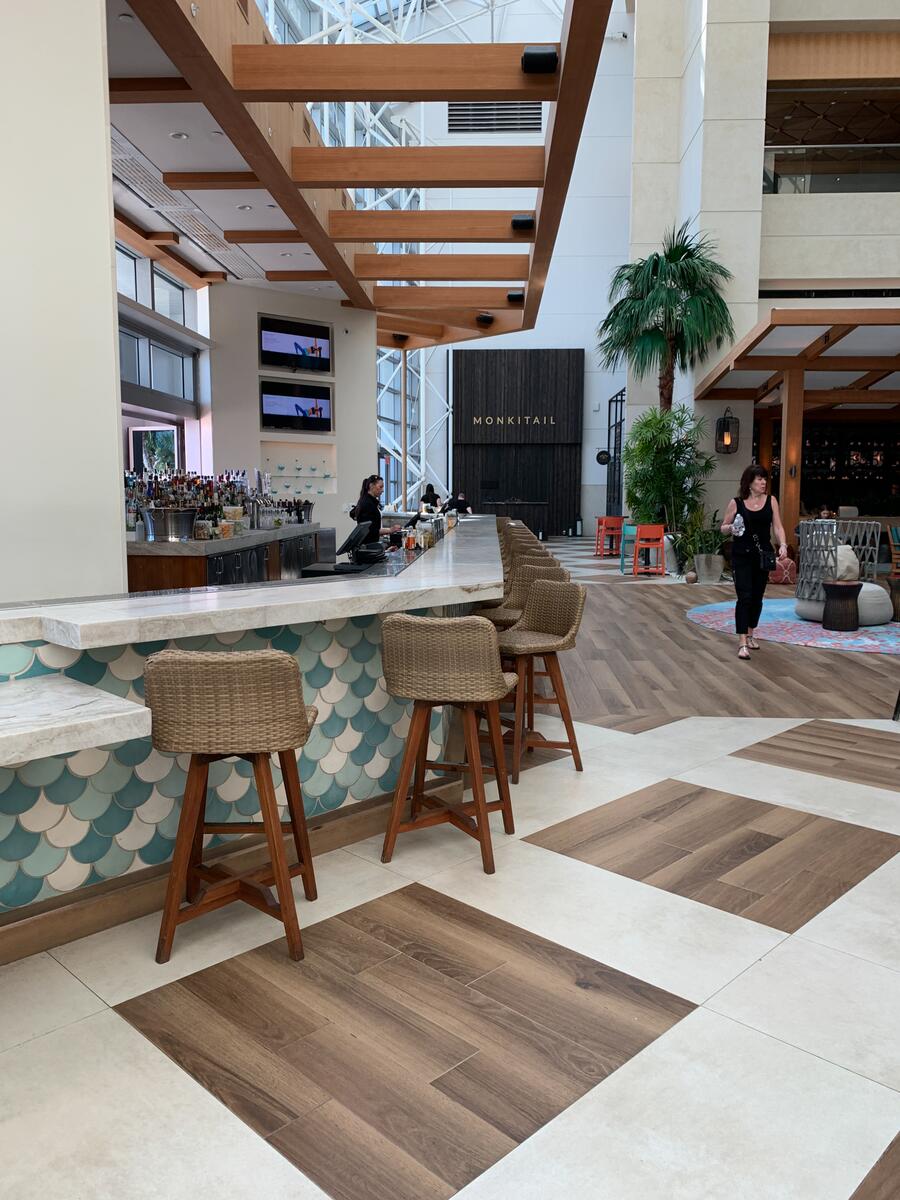 The convention facilities occupy about one-third of the entire resort grounds and have spacious meeting rooms and cavernous ballrooms.  Our group was in the main Grand Ballroom for about half the time and in breakout sessions in smaller space for the other.
Now that I stayed here and soaked up more of the atmosphere, I got to appreciate the Diplomat even more.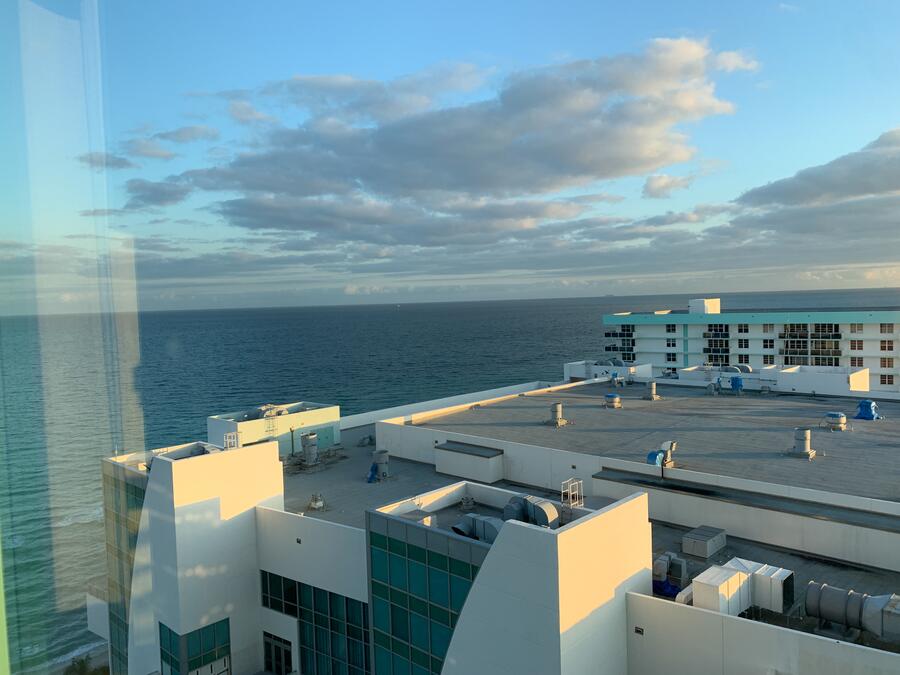 The Diplomat's rooms (at least mine)
My room was on the 14th floor, a little less than halfway up the building of 37 floors and in the south tower of the two-towered complex.  But it was still fine with me.  I had a partial ocean view that also overlooked the Intracoastal Waterway.  The super-comfy bed allowed me to sleep well, something I don't do very often.  It also helped that I had a sizeable bathtub in the bathroom, which I took advantage of to help me relax at the end of the day.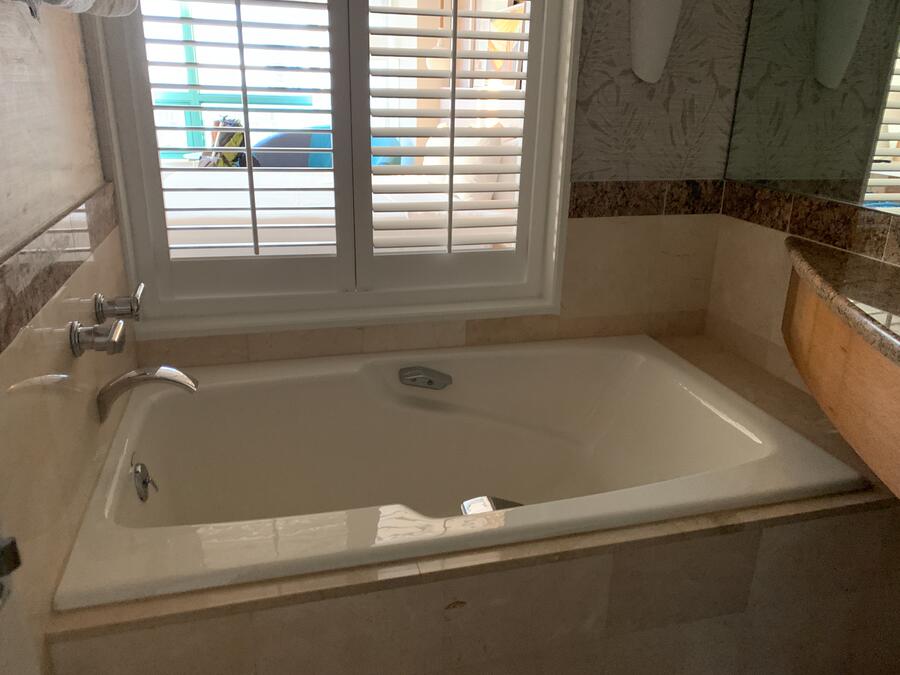 Once again, like my bathroom at the Shore Hotel, there was little separation between it and bedroom.  This room featured Florida-typical wooden shutters, which definitely gave the decor a true local flavor.
Places for chowing down
Probably the most notable thing about the Diplomat apart from being a great place for conventions is its culinary offerings.  There are two establishments from Geoffrey Zakarian, a celebrity chef often appearing on Food Network programs.  One is Point Royal, serving modern American seafood, and the other is Counter Point, a grab-and-go place with coffee drinks, pastries, sandwiches and pizza.  I came here when I realized there wasn't much else I could get for dinner.  The pepperoni slice I ordered was fine but a bit overpriced at $5 and about 2½ square inches.  For some reason, I was more upset about that than I was about my $10 glass of Pinot Noir.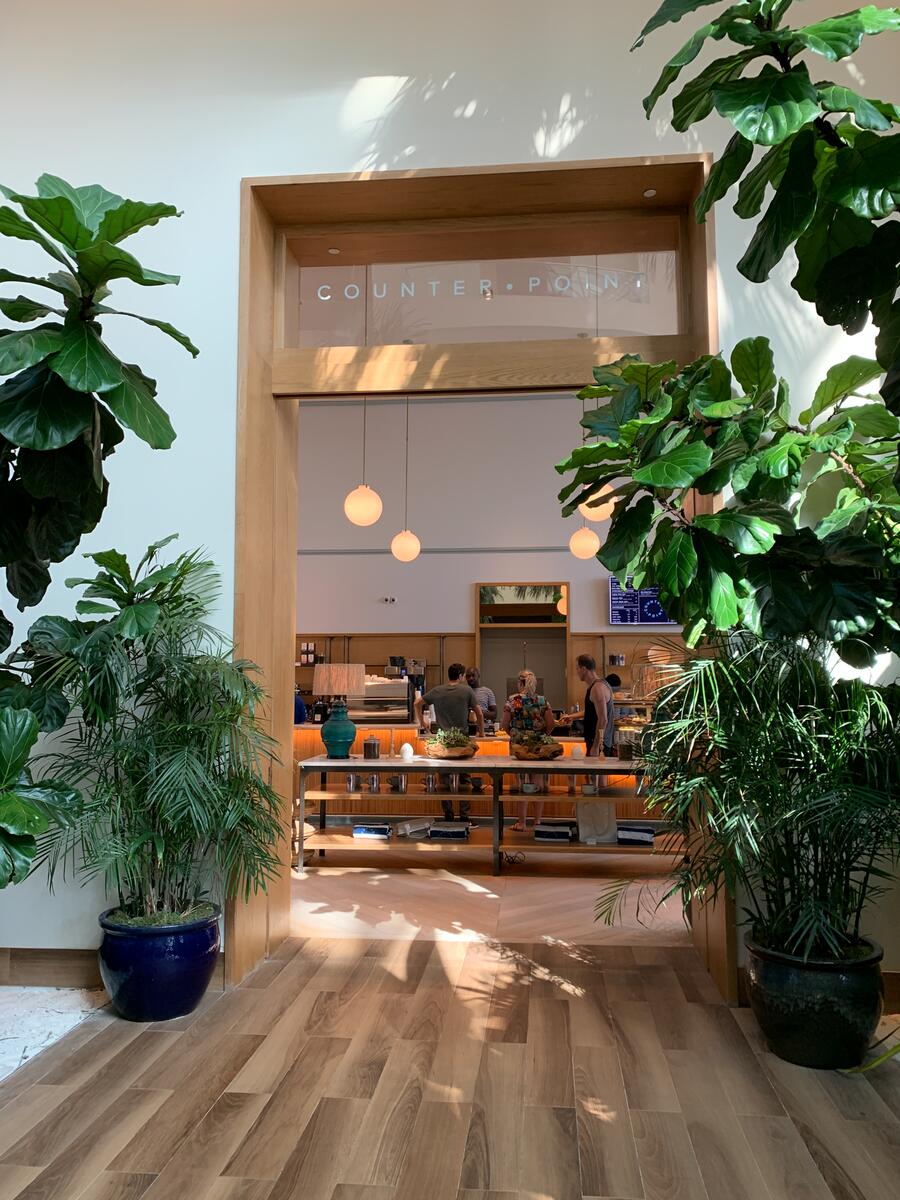 The other Diplomat restaurants are Prime, a steakhouse; Monkitail, an izakaya and sushi bar; and Playa, a poolside Mexican cafe.  I would've probably tried one or more of these places, but Cruise Planners provided most of our meals.  I'm sure RAS was glad that they did and know that I didn't damage our credit rating, just so I wouldn't go hungry.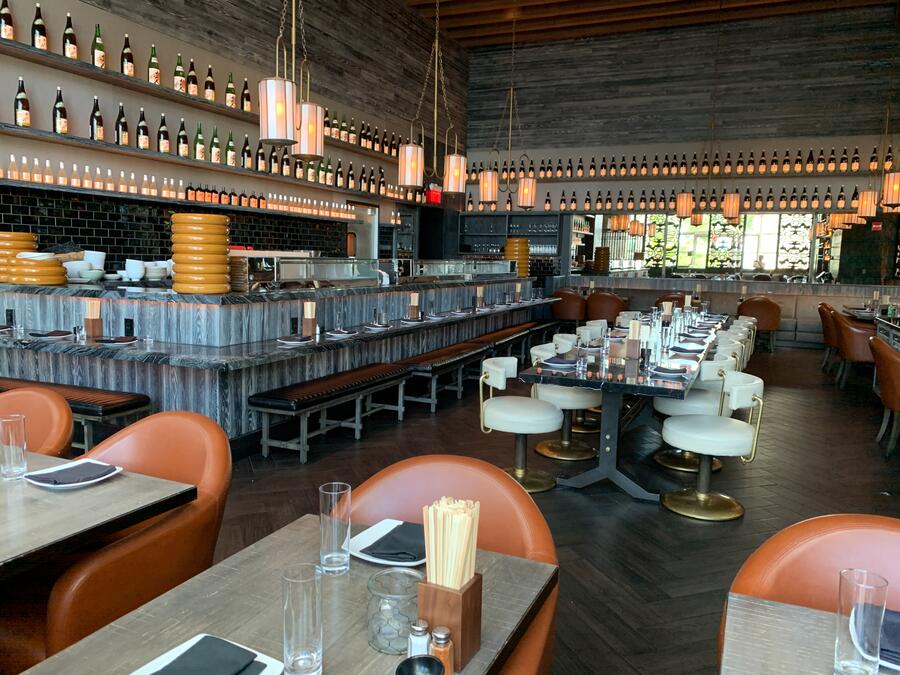 Naturally I hope Cruise Planners will return here for their convention next year.  Maybe I'll even get to eat at one of those restaurants and not feel too guilty about it.